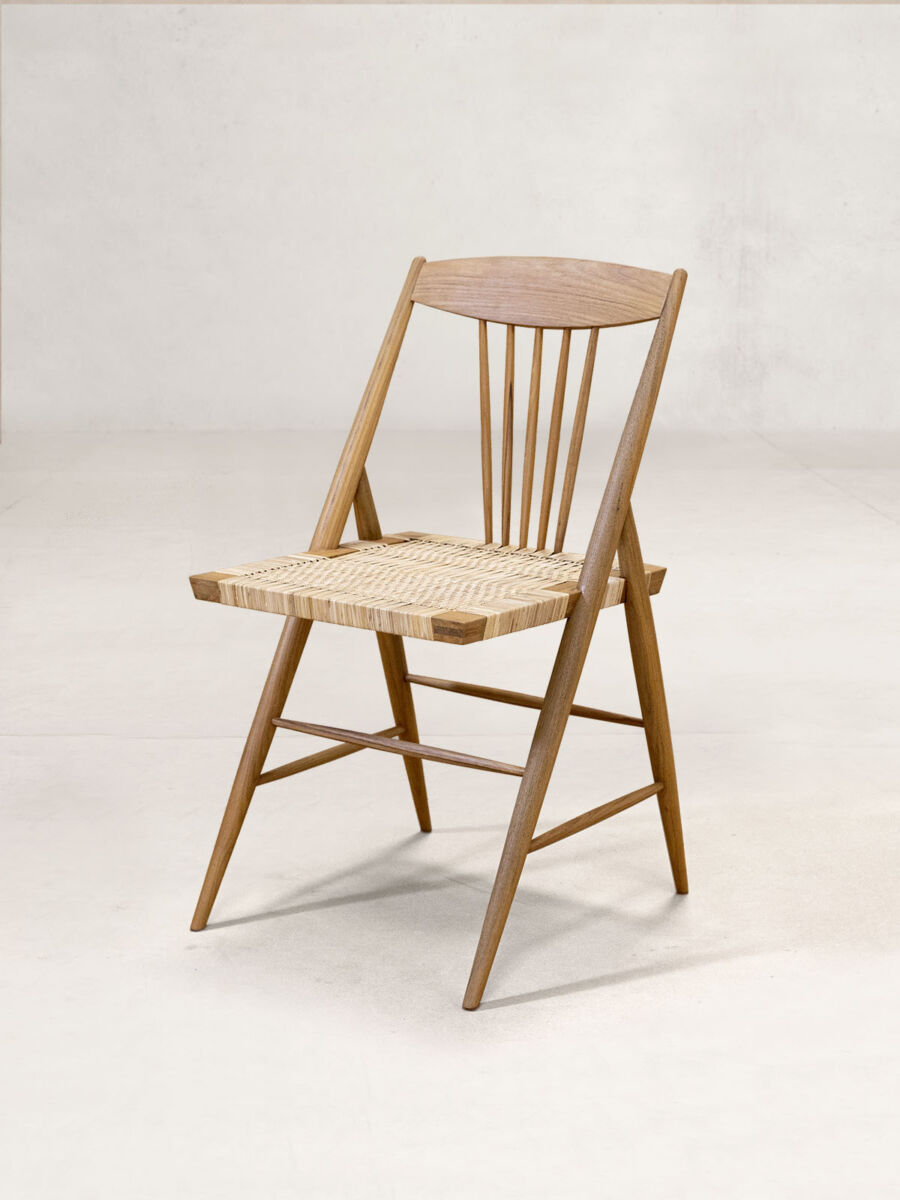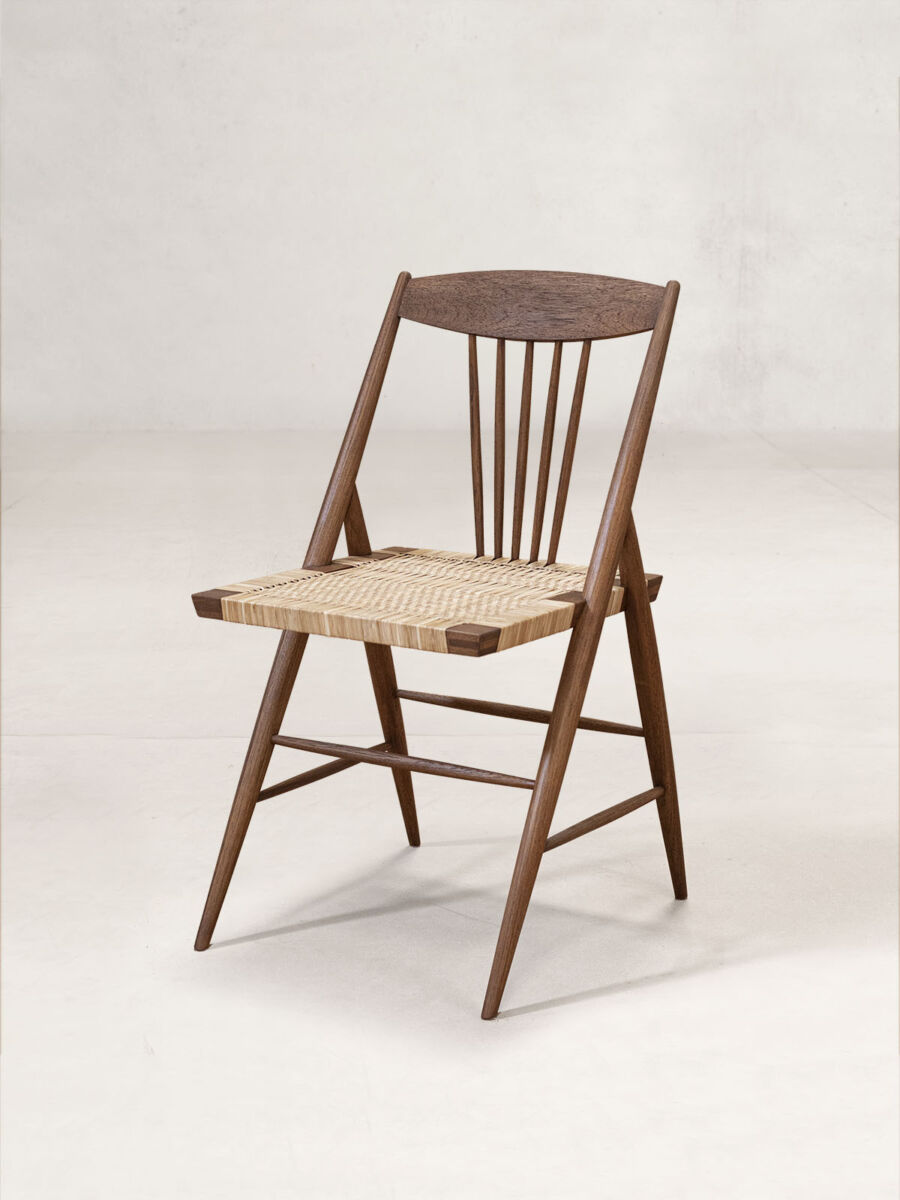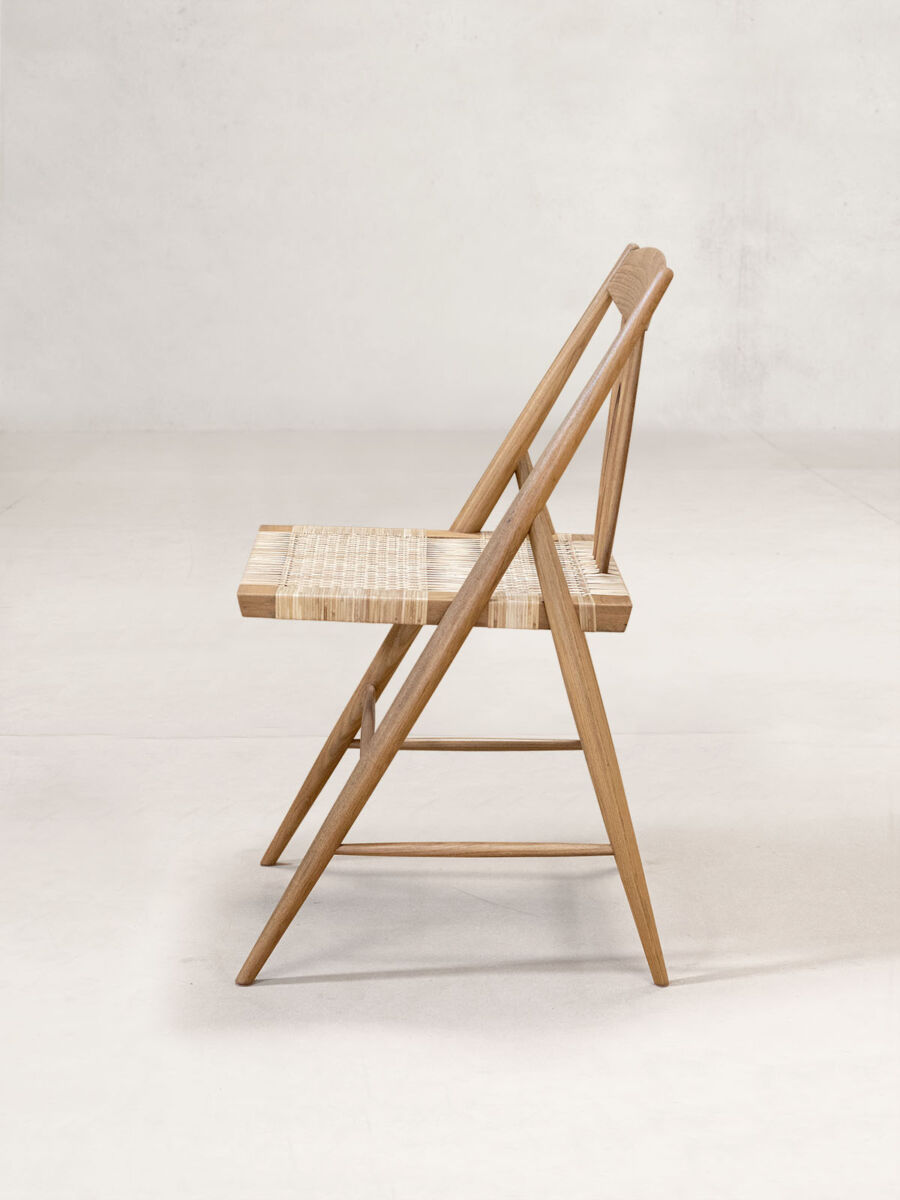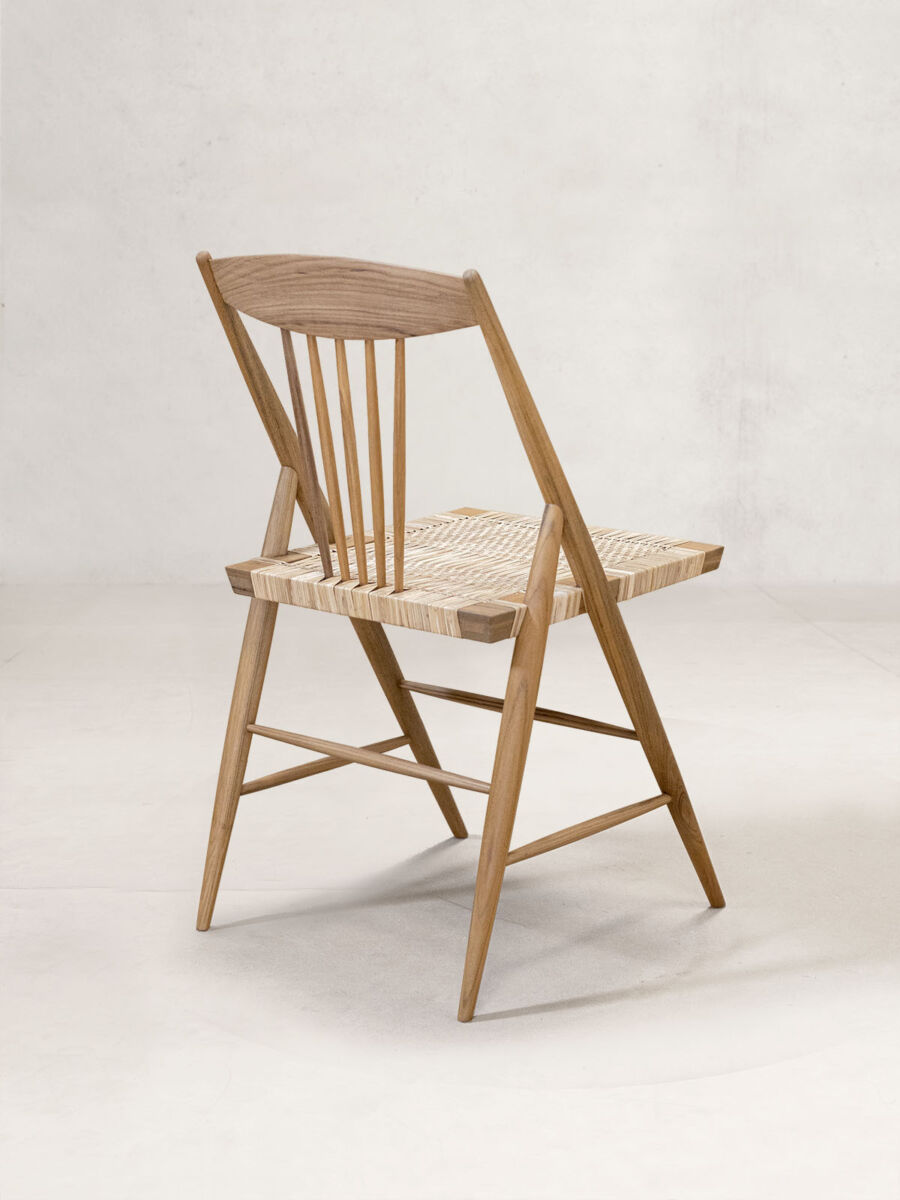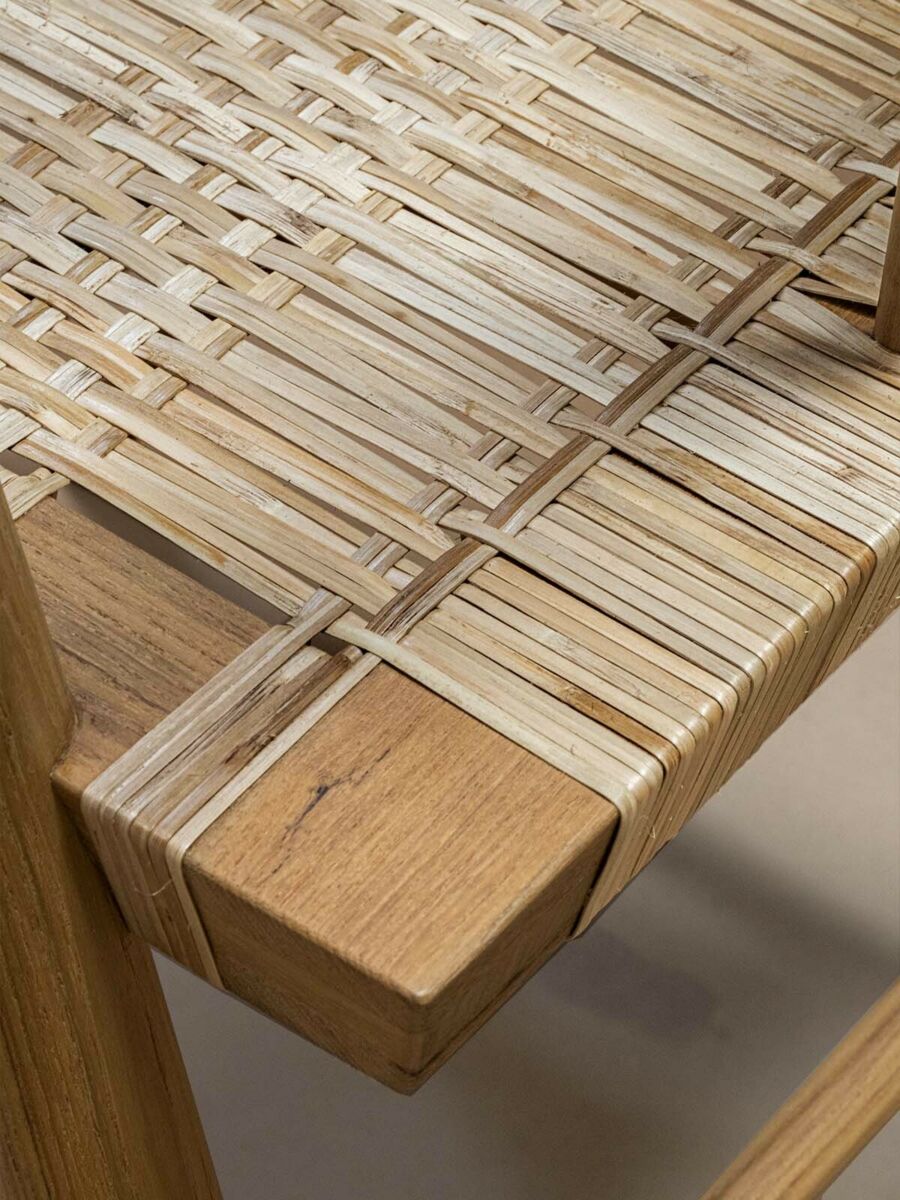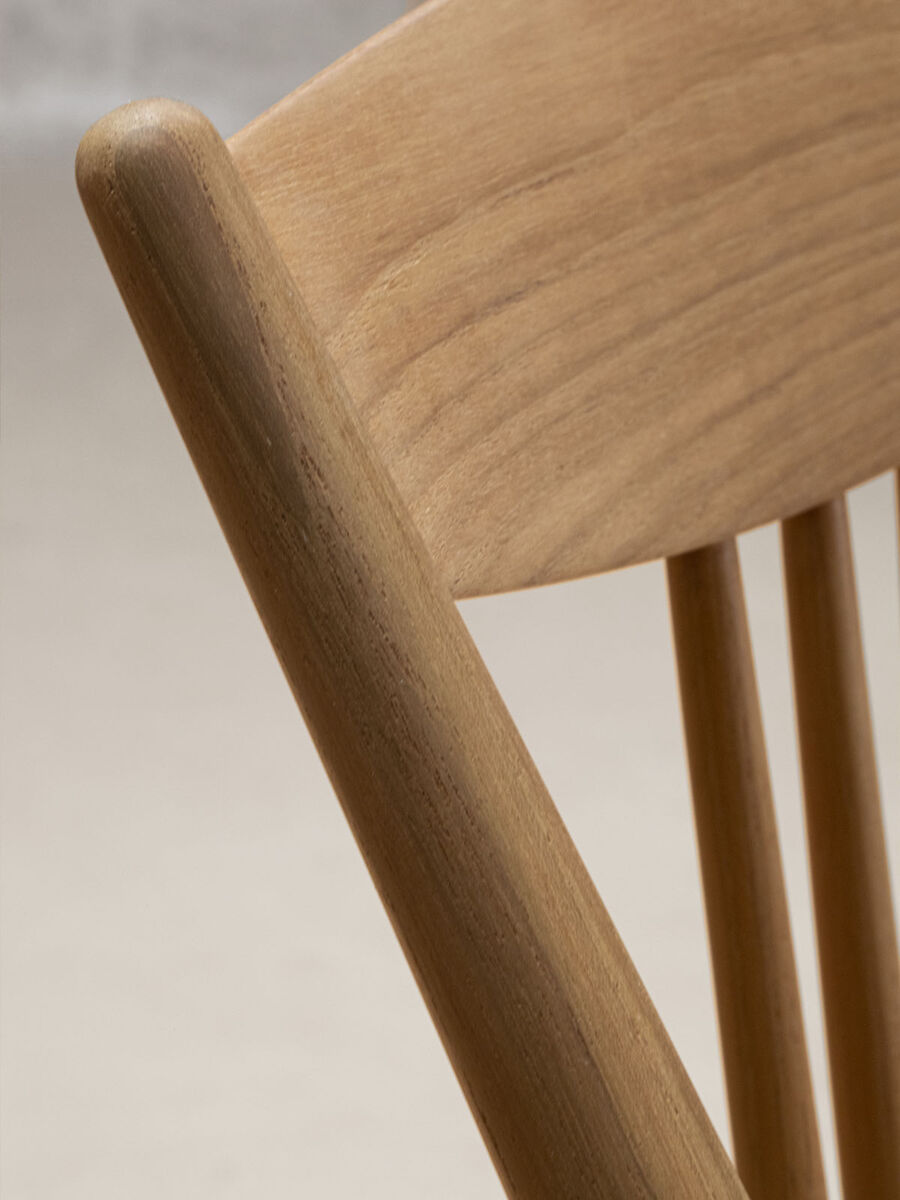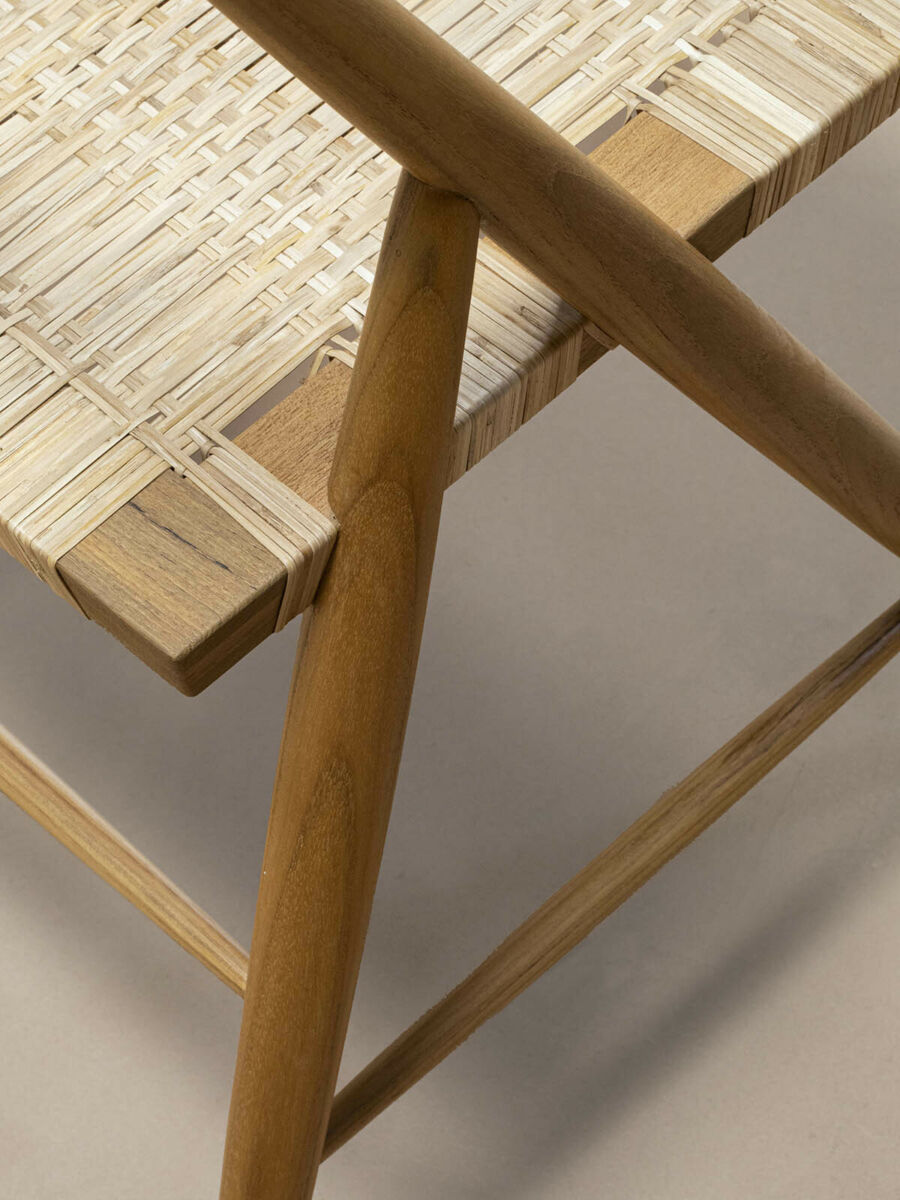 Product Description
The Palakkad Chair is designed by Goa based artist and furniture designer Nityan Unnikrishnan for Phantom Hands. An early version of the chair was designed and fabricated by Nityan in 2013. This version became a starting point for the collaboration between Nityan and Phantom Hands in 2022 and evolved into its present form over the course of several iterations.

Inspired by Japanese-American furniture maker George Nakashima's work, the spindle emerged as the central character of the teakwood chair; with slim forms in the backrest and thicker versions for the legs of the chair. The spindle shape also lends itself to the four crossbars underneath.
The cane pattern for the chair features a unique wrap around weave that was developed specifically for the Palakkad Chair, making the seat ergonomically comfortable. This solid teak wood chair is lightweight, robust and can be used as a dining chair, desk chair or as a stand-alone living room chair.

Product Specification
Standard dimensions
H 33.7 / D 20.7 / W 18.6
H 85.5 / D 52.5 / W 47.0
Materials
Teak (Tectona grandis)
Natural Cane
Other information
Seat Height -

18.6

47.0
Download technical sheet

●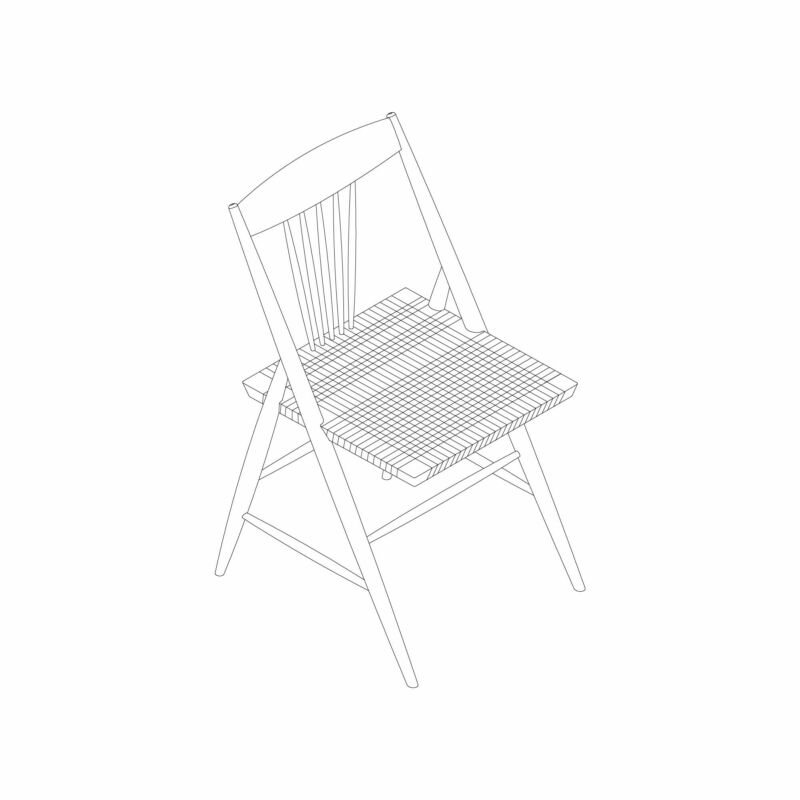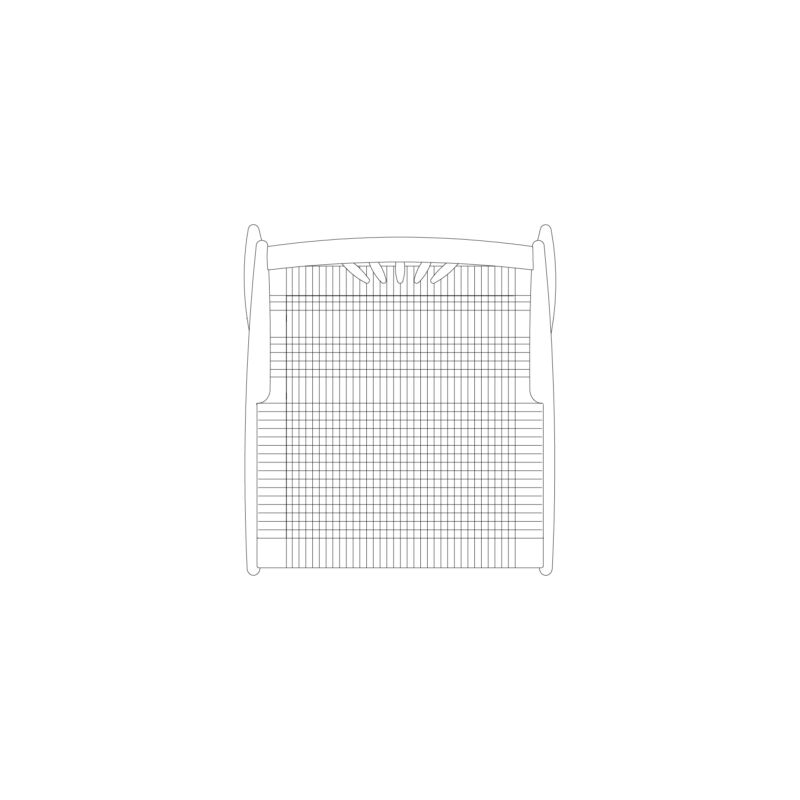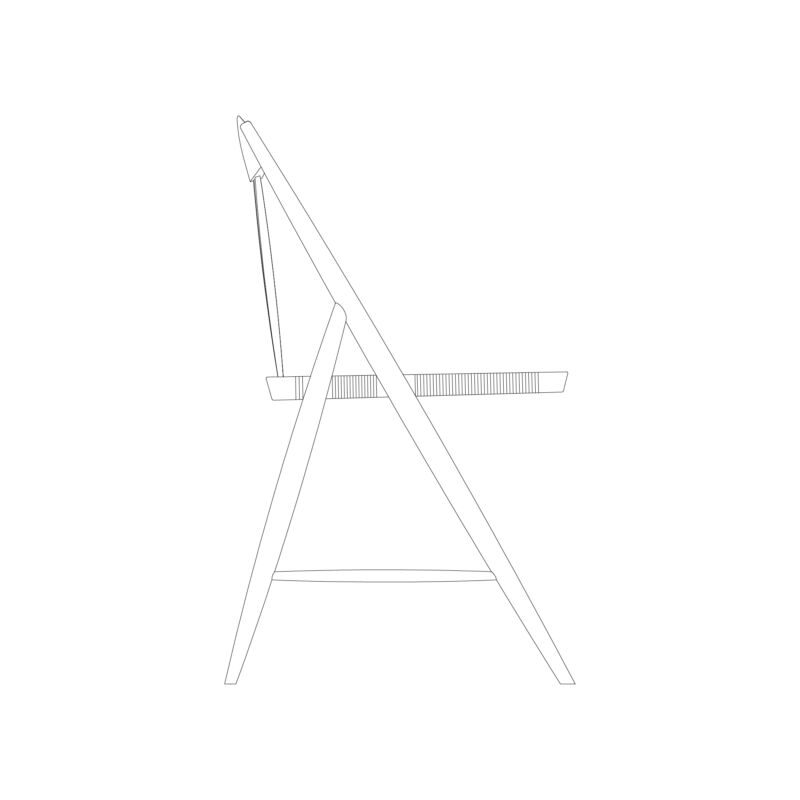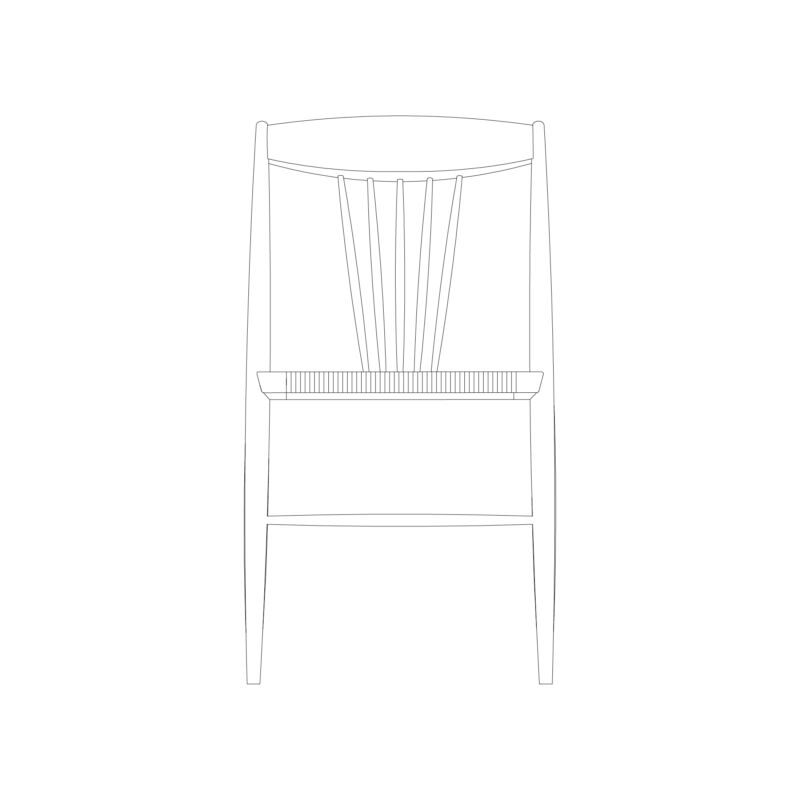 Product Options
We offer this product in a choice of Natural Teak and Dark Stain. For Natural Teak finish, the wood is sanded to smoothness and transparent wood polish and sealer are applied with a soft cloth to bring out the natural golden brown colour of teak. For Dark Stain, a coat of teak stain is hand applied to give the wood a darker, deeper shade. Please note, each batch of teak is unique and actual shade may vary a little from the reference image.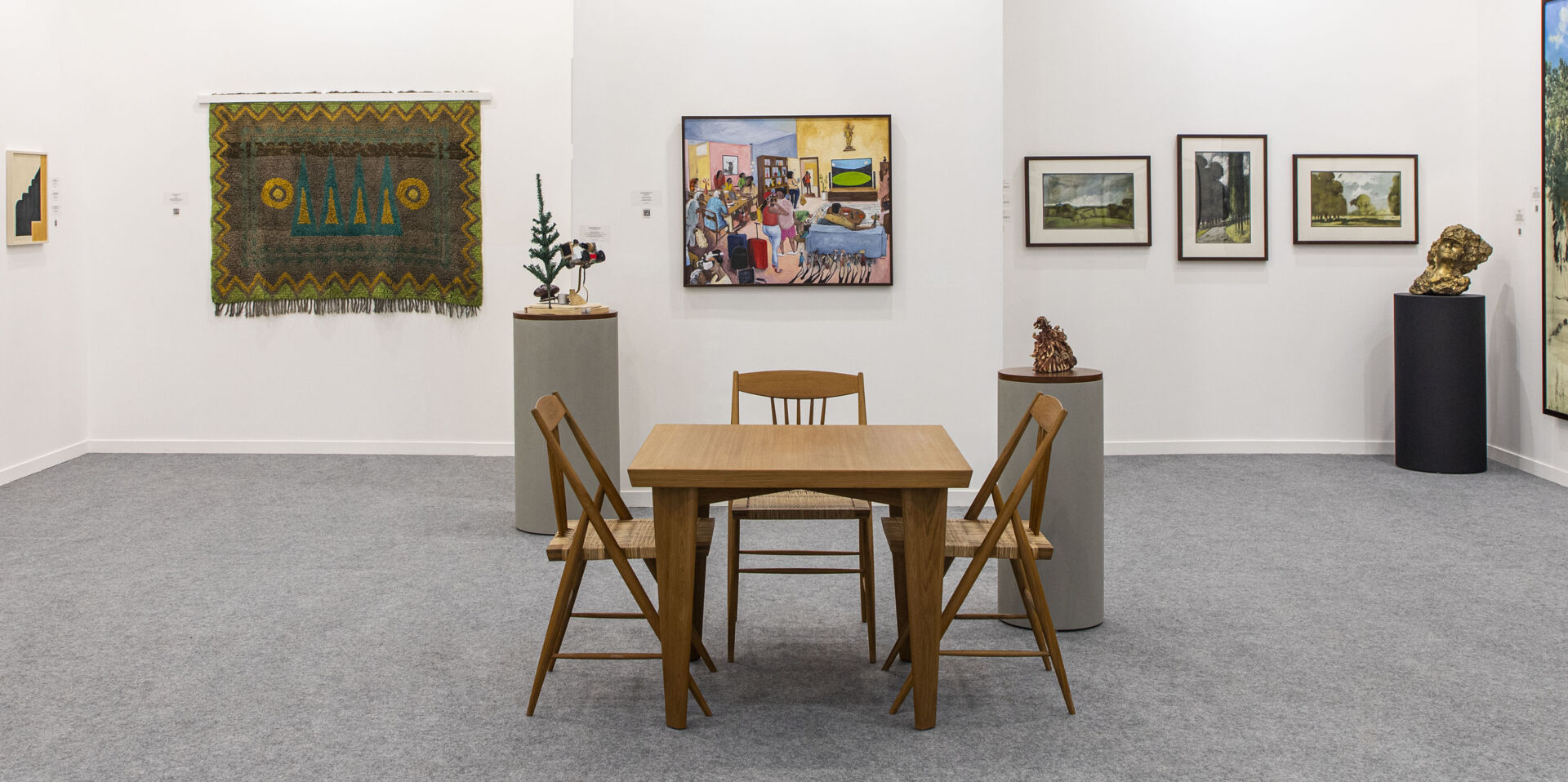 Image Courtesy: Chatterjee & Lal Gallery, from their booth at India Art Fair 2023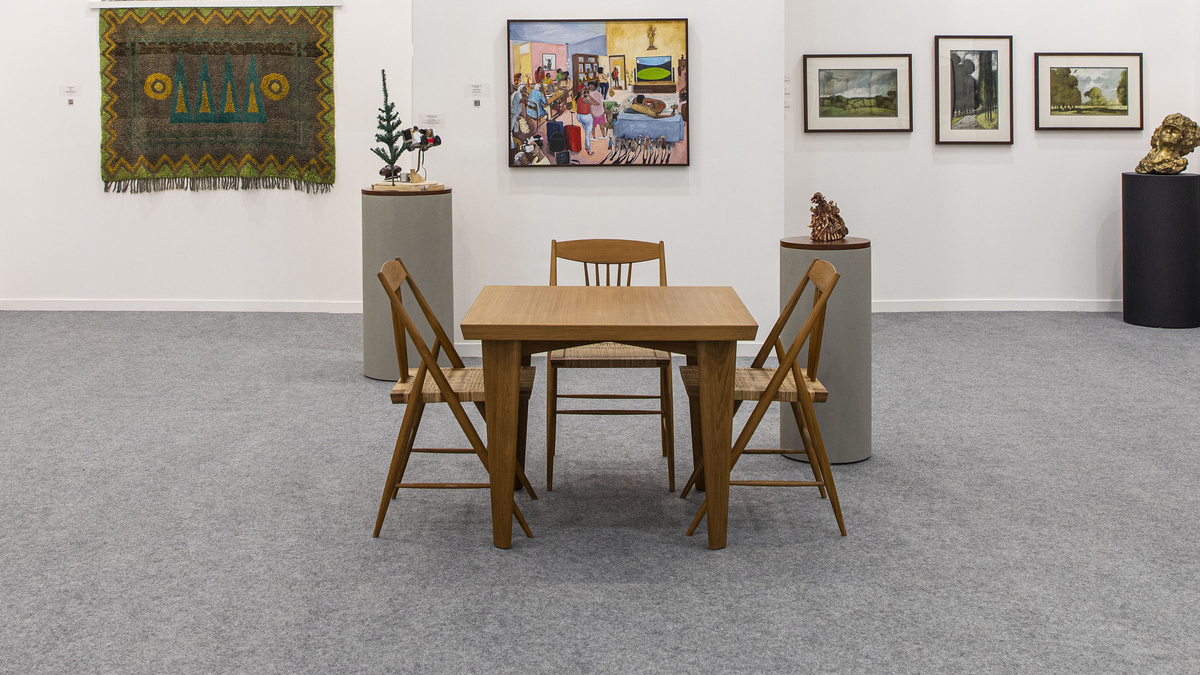 The Palakkad Chair: An Ode to Artist Nityan Unnikrishnan's Long-standing Bond with Furniture
It all started in 2013 with a birthday gift. Based then in New Delhi, artist Nityan Unnikrishnan, designed a wood-and-cane chair inspired by George Nakashima, as a gift for his friend. Now, almost 10 years and several iterations later, that chair has evolved, through a collaboration with Phantom Hands, into the Palakkad Chair.
Read Journal