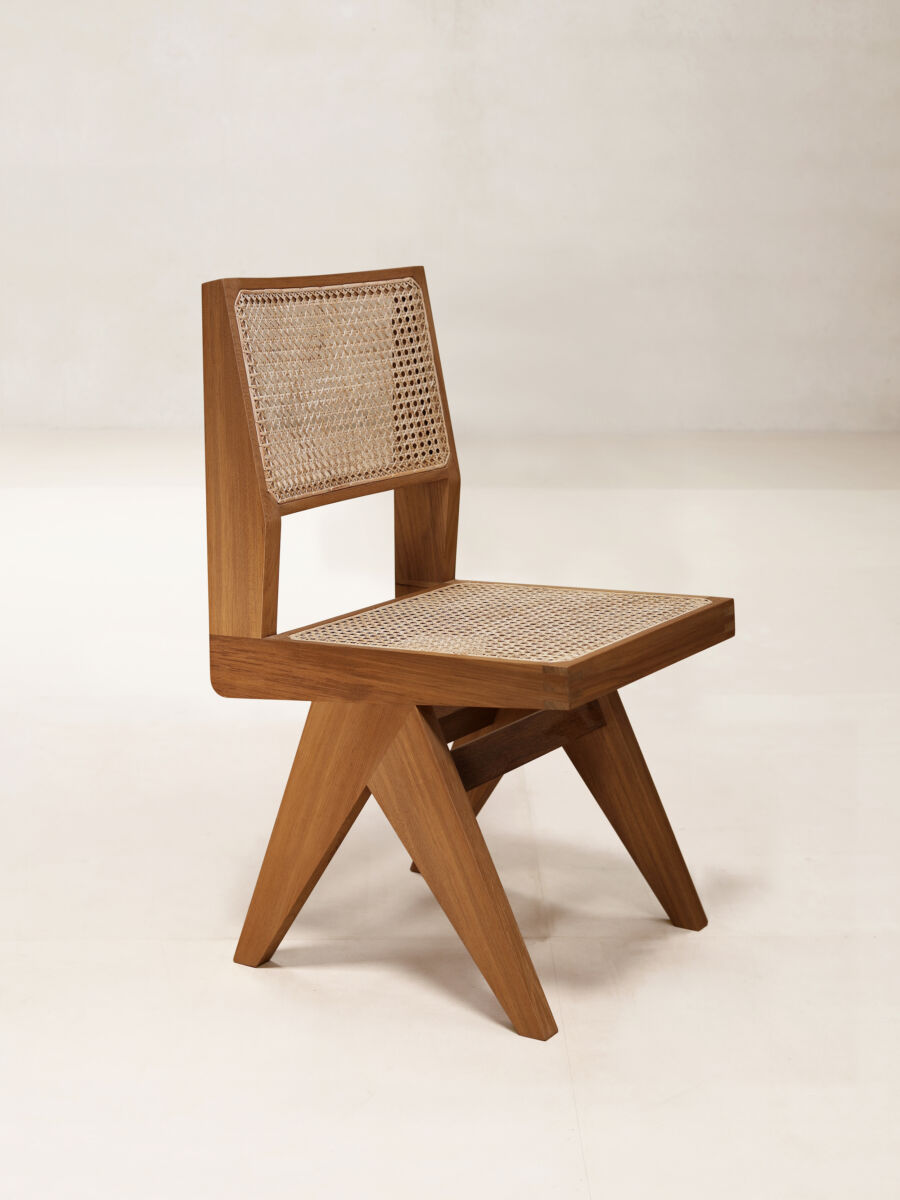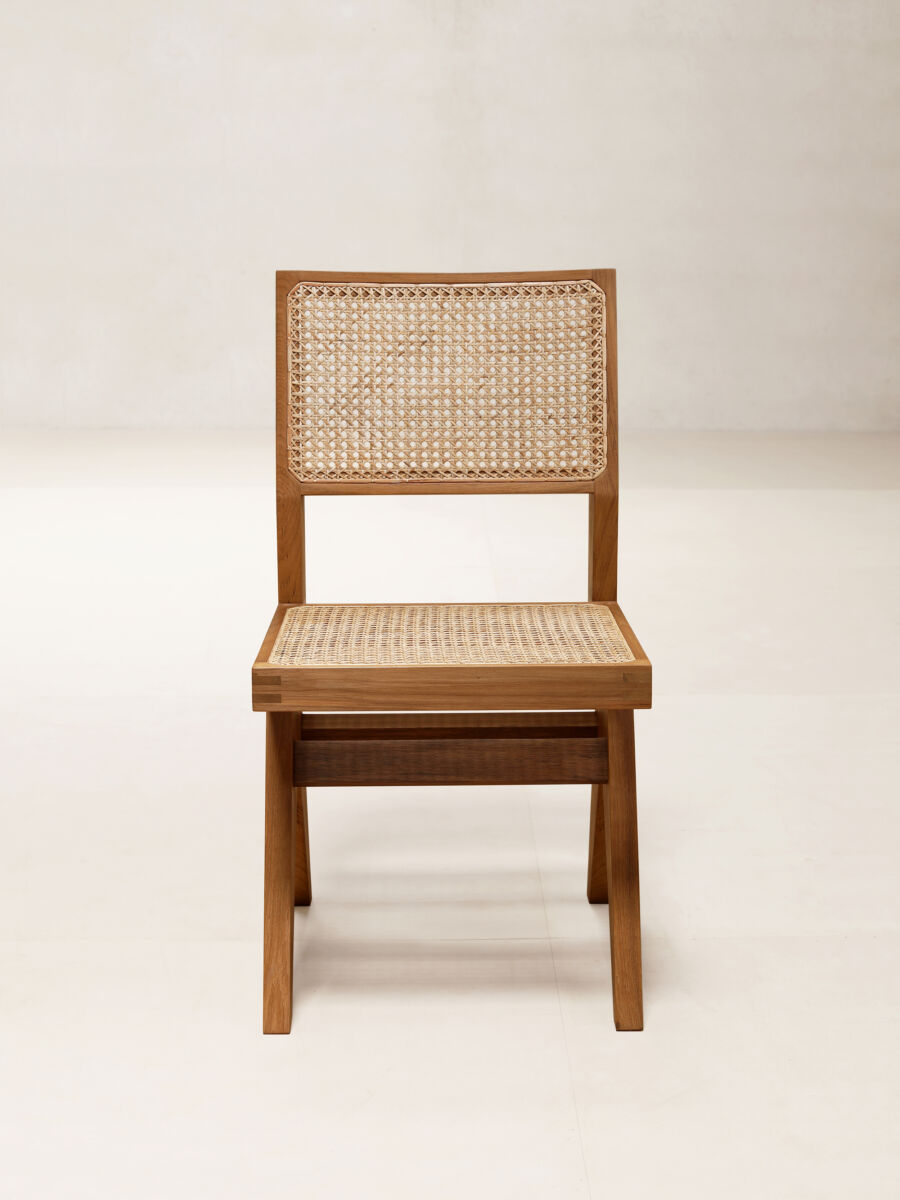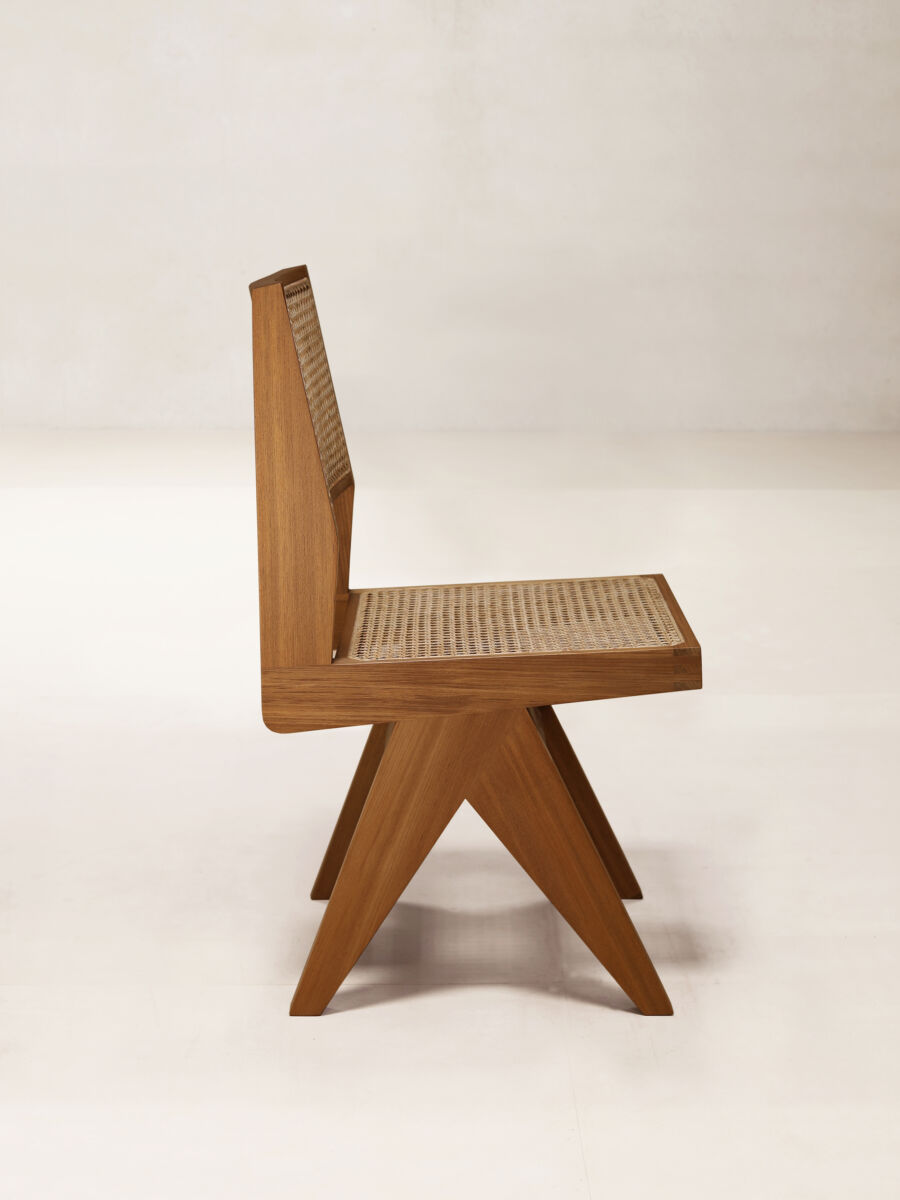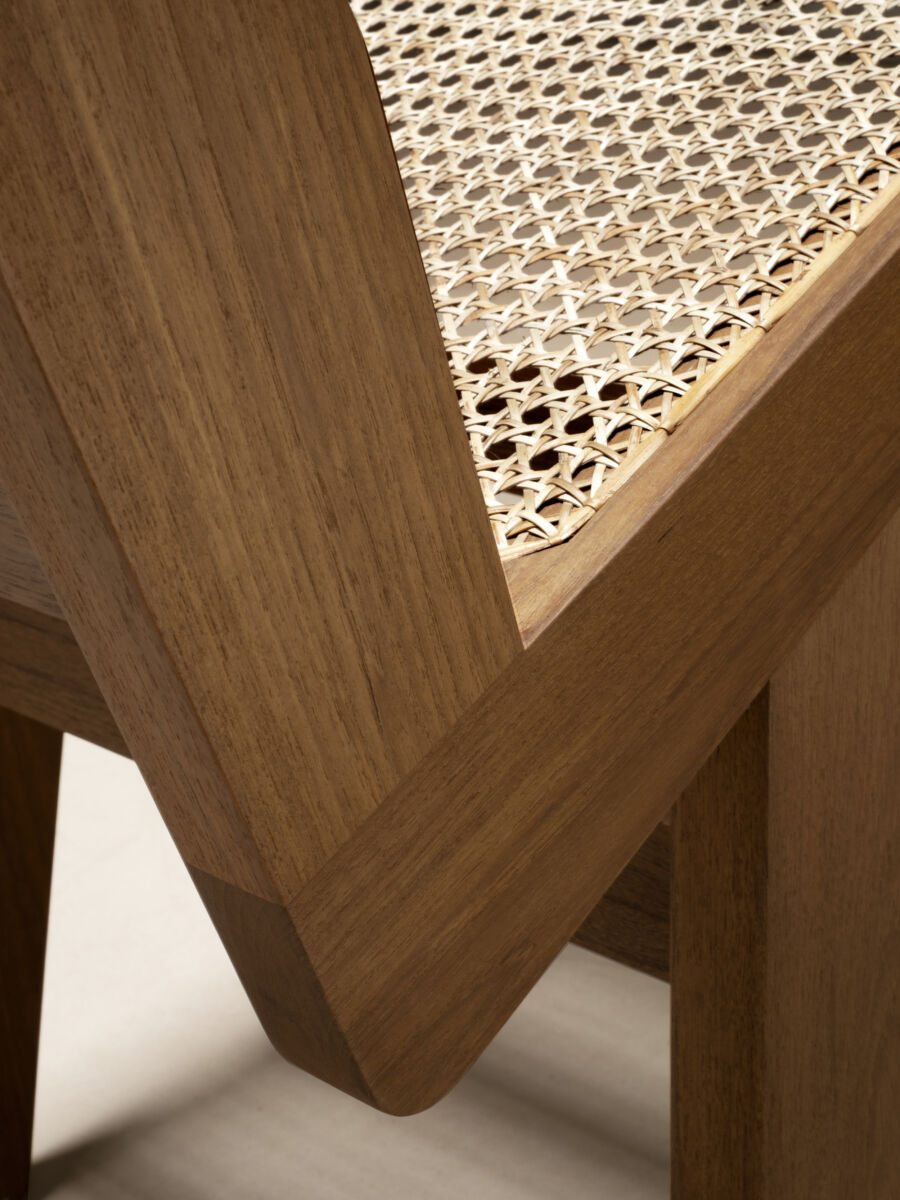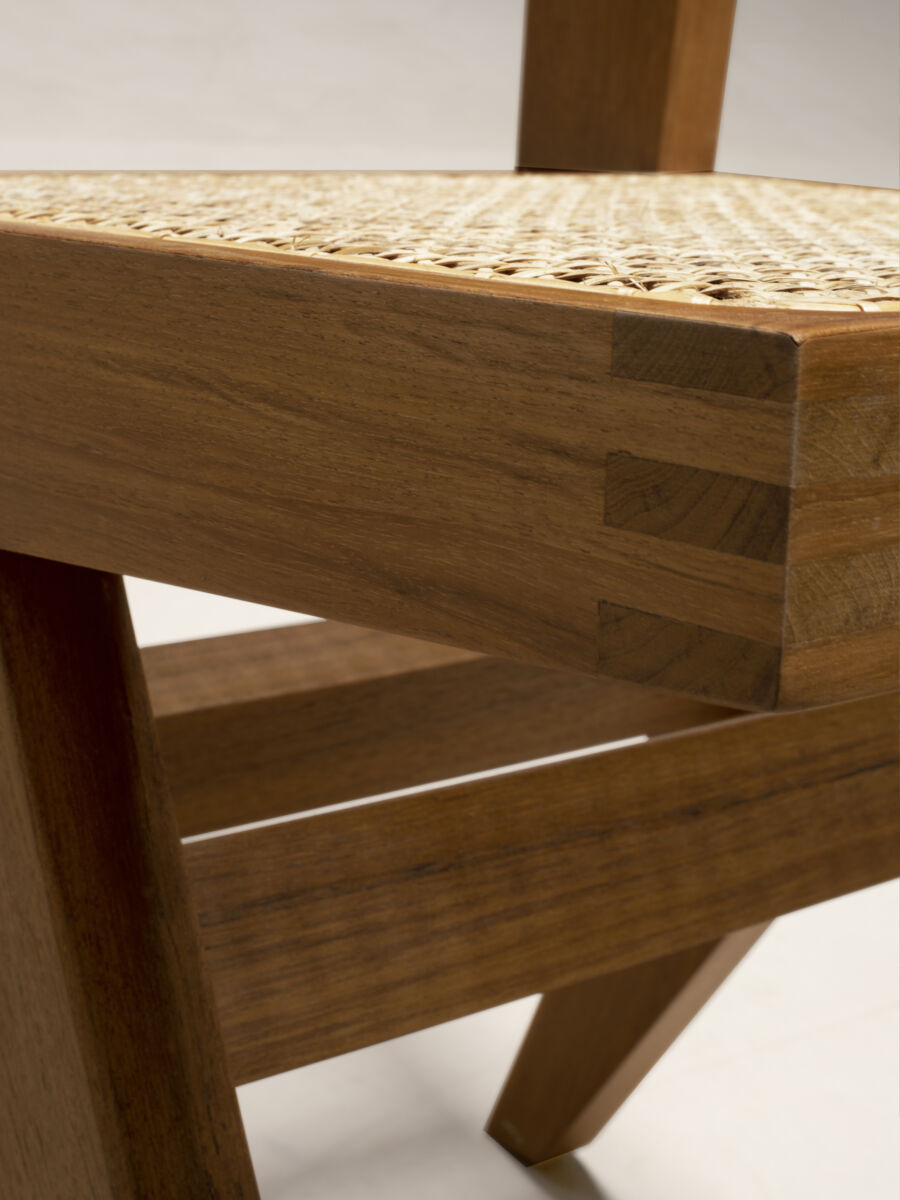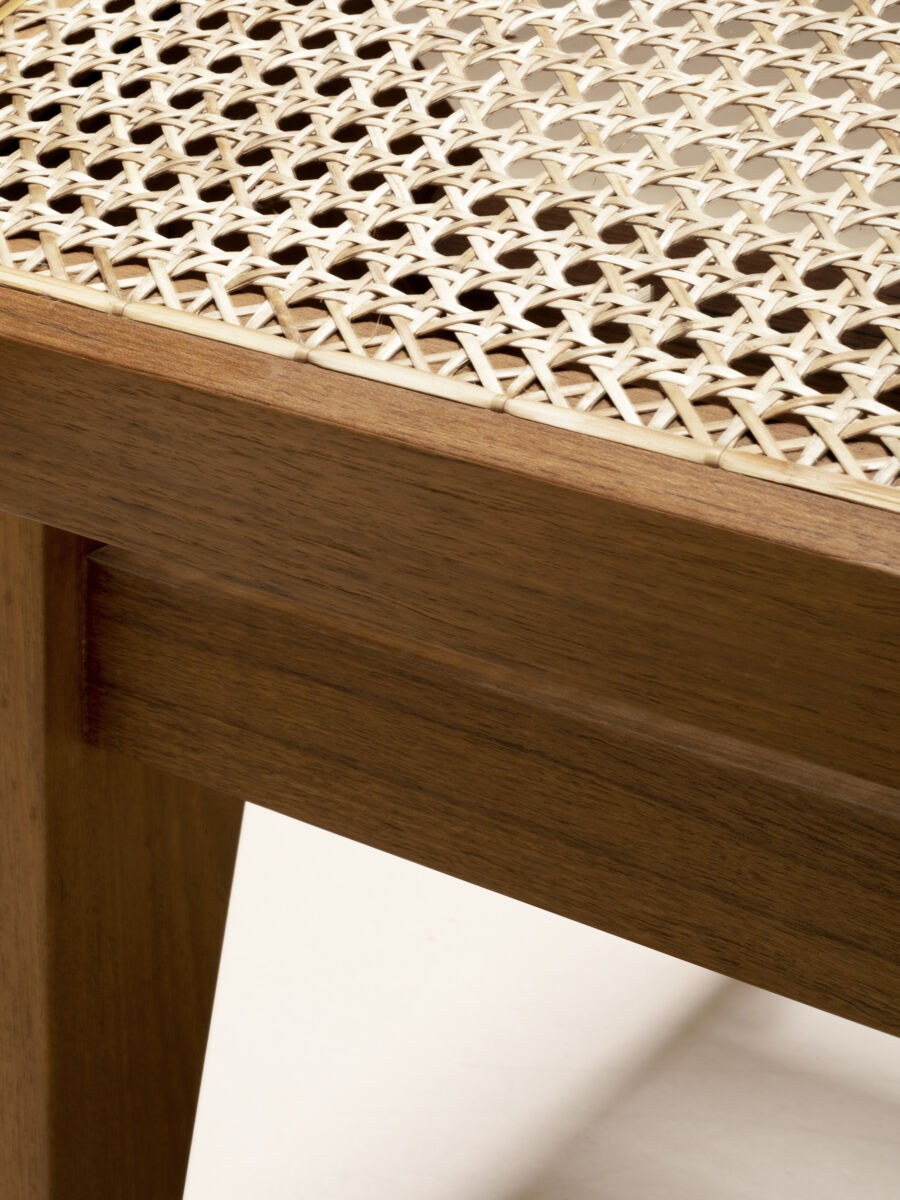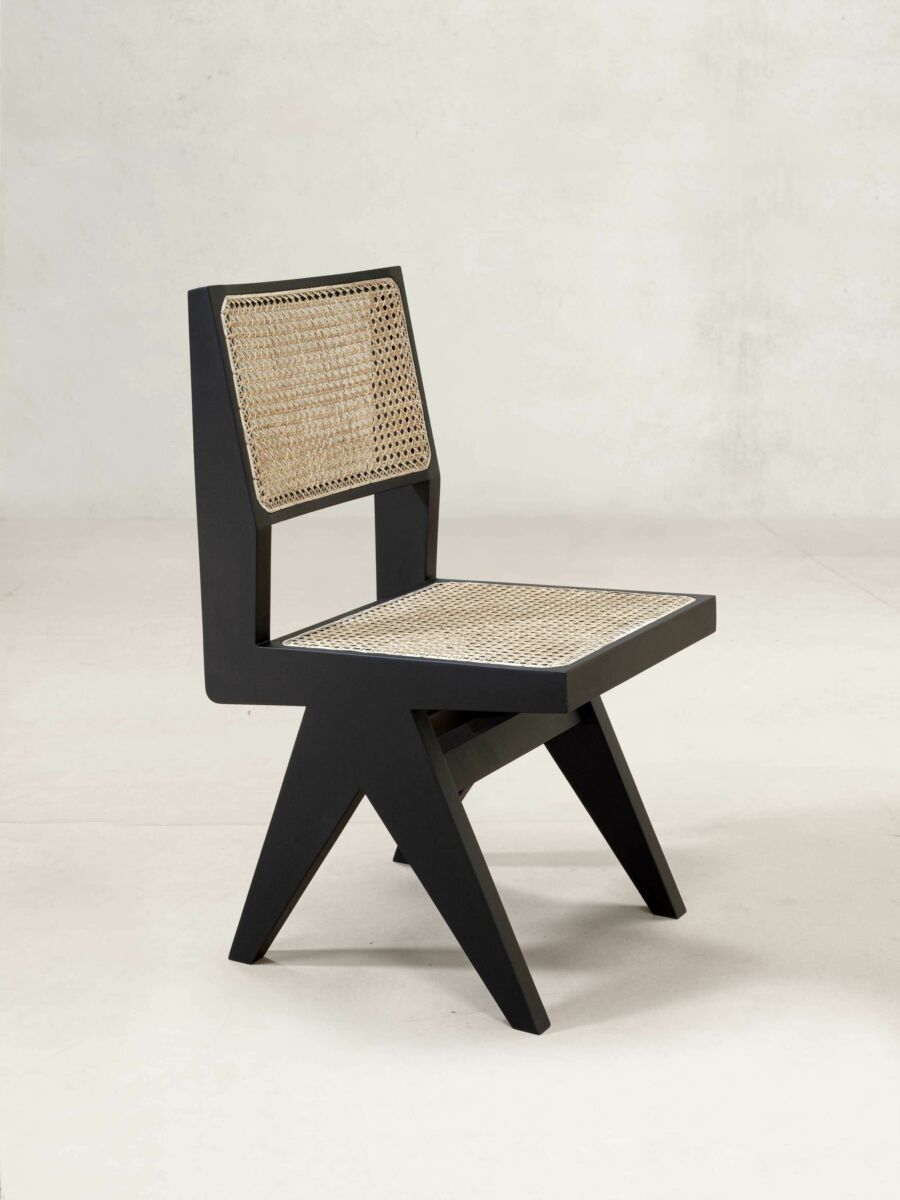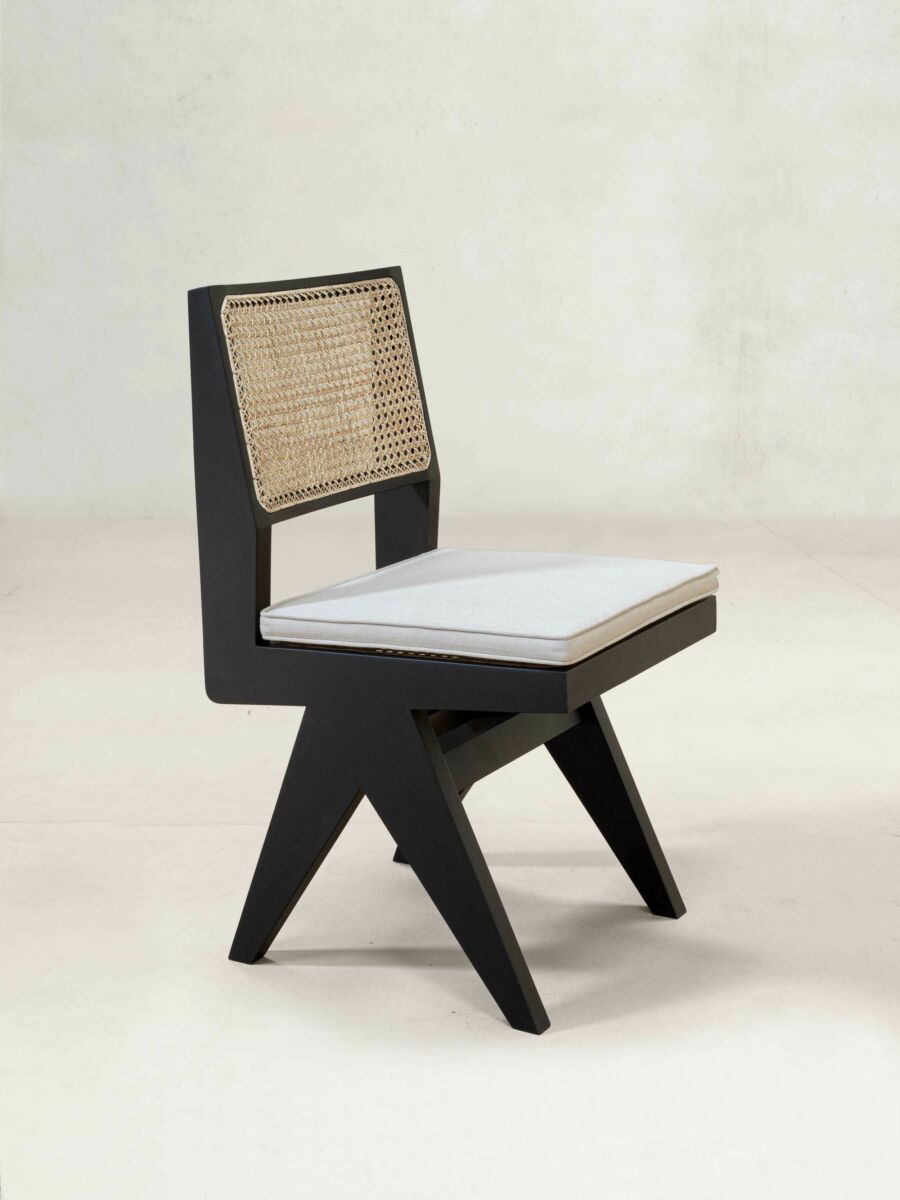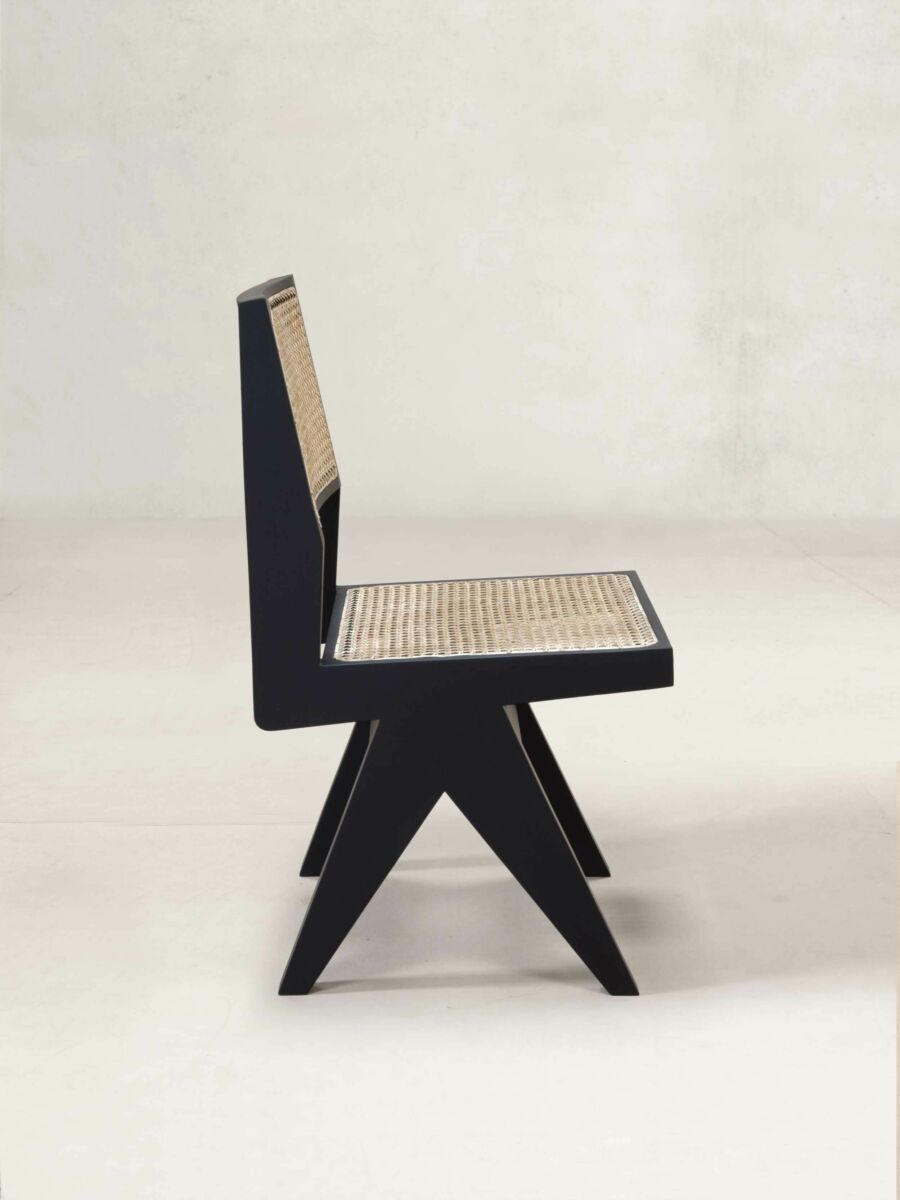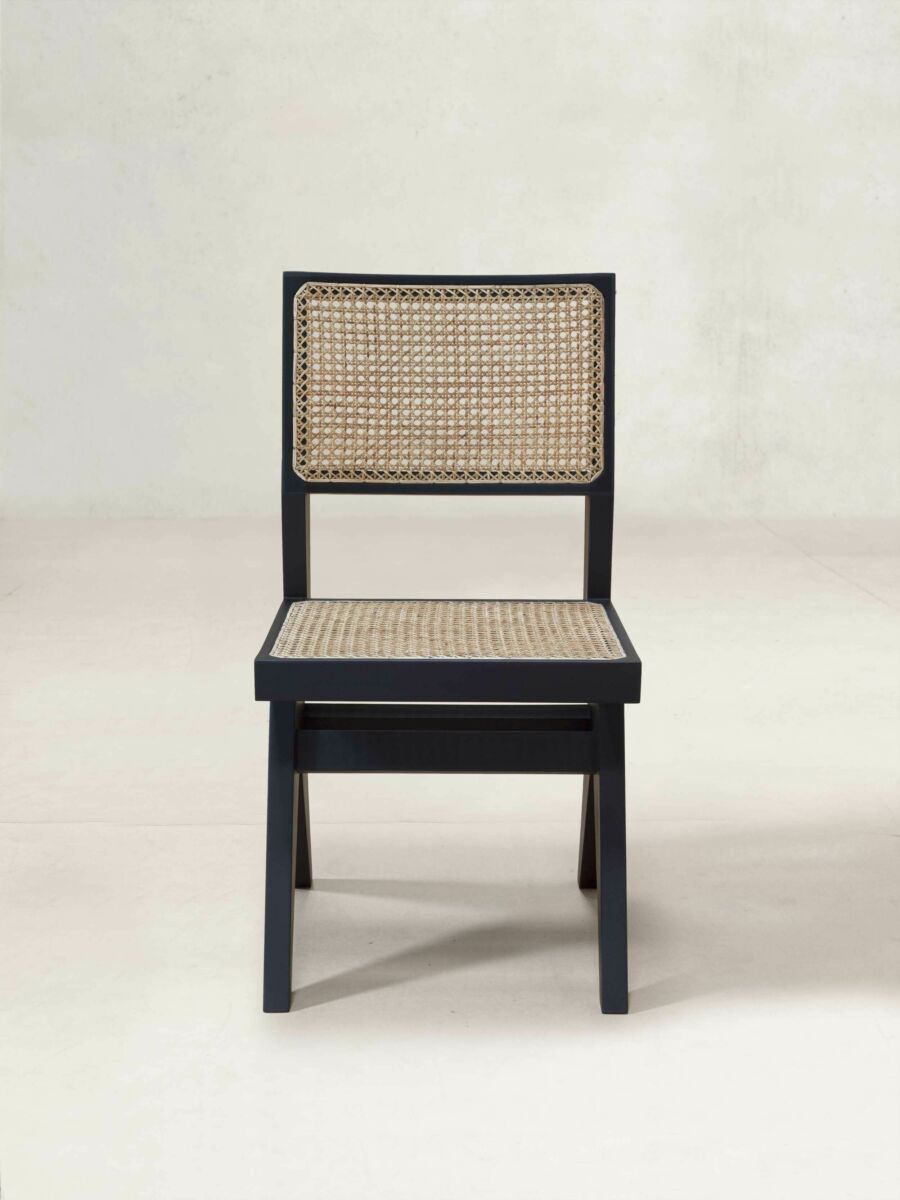 Product Description
Our Armless Dining Chair is a contemporary re-edition of chairs first made for student hostel rooms of the Punjab University in Chandigarh. The chairs have 'V' type flared triangular legs supported by two flat crossbars. Cut grooves at the back of the chair hide the exposed weaving knots partially. The natural rattan cane is peeled and woven meticulously by hand.
Product Specification
Standard dimensions
H 33.9 / D 21.3 / W 17.6
H 86.0 / D 54.0 / W 44.5
Materials
Teak (Tectona grandis)
Natural Cane
Other information
Seat Height -

17.8

45.0
Download technical sheet

●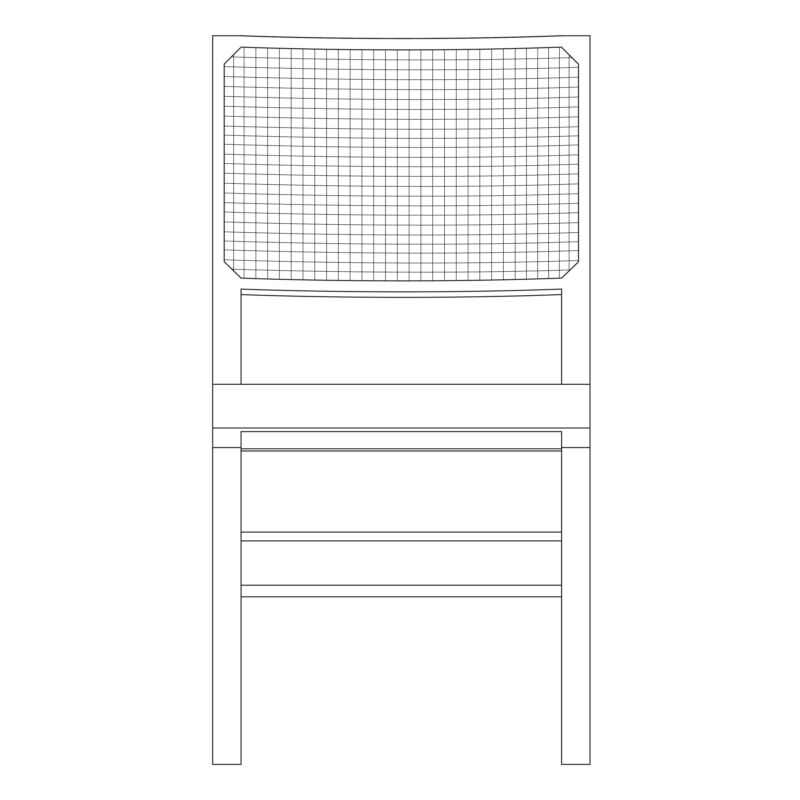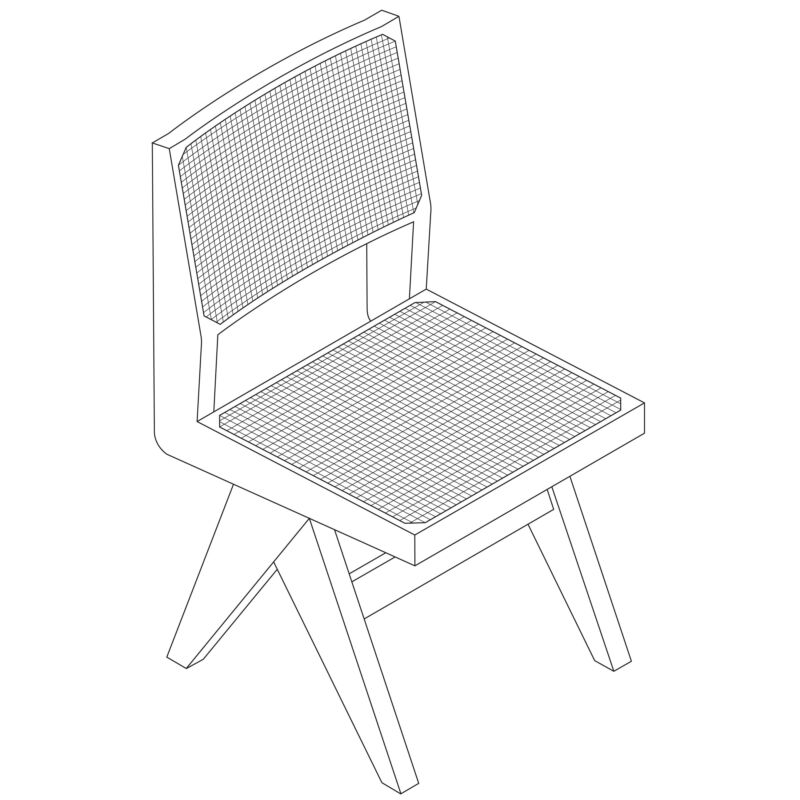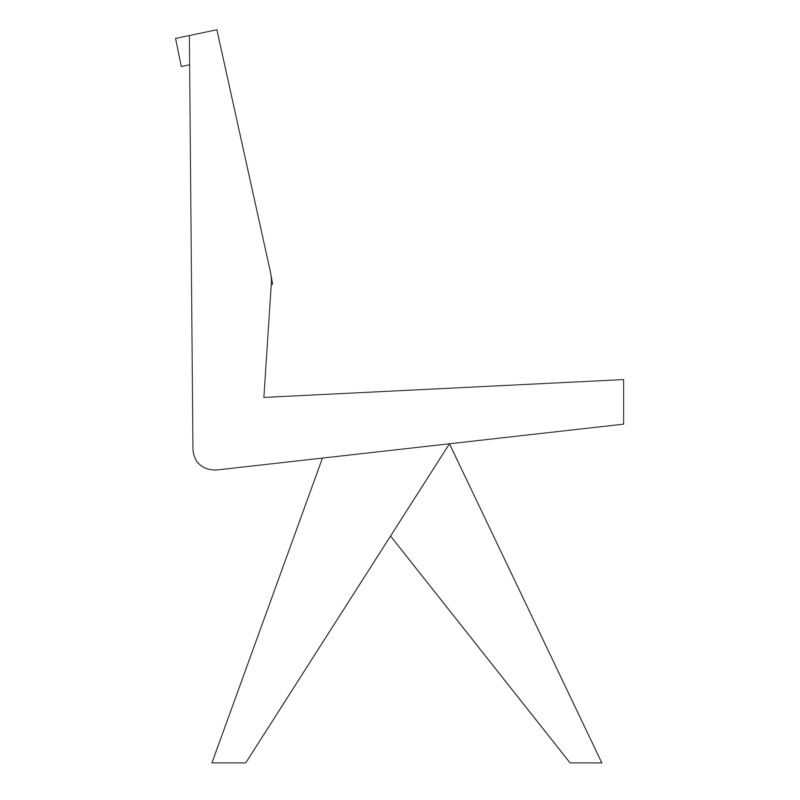 Product Options
We offer this product in a choice of four wood finishes: Natural Teak, Dark Stain, Z4 Walnut and Black.

For the Natural Teak finish, the wood is sanded and finished with hard wax oil to bring out the natural, golden-brown colour of the teak.

For the Dark Stain finish, a coat of water-based, teak stain is applied to give the wood a darker teak shade, followed by a coat of a sealer.

For the Z4 Walnut finish, a proprietary one, the wood is hand-stained with a water-based walnut stain and then a coat of a sealer is hand-applied.

For the Black finish, the wood is sprayed with an eco-friendly, water-based paint that leaves the grains and patterns visible.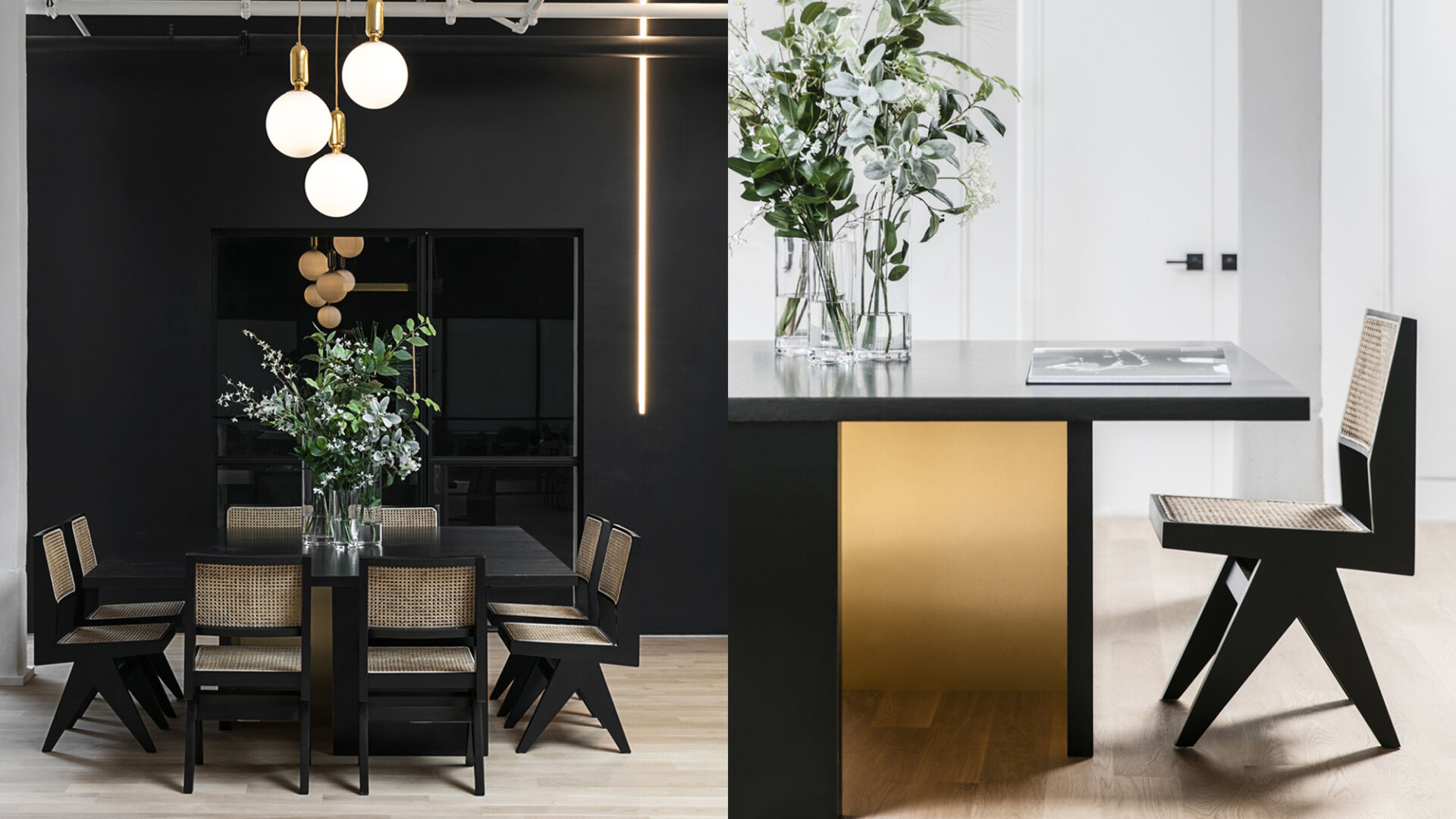 Image Courtesy: New Work Project, NY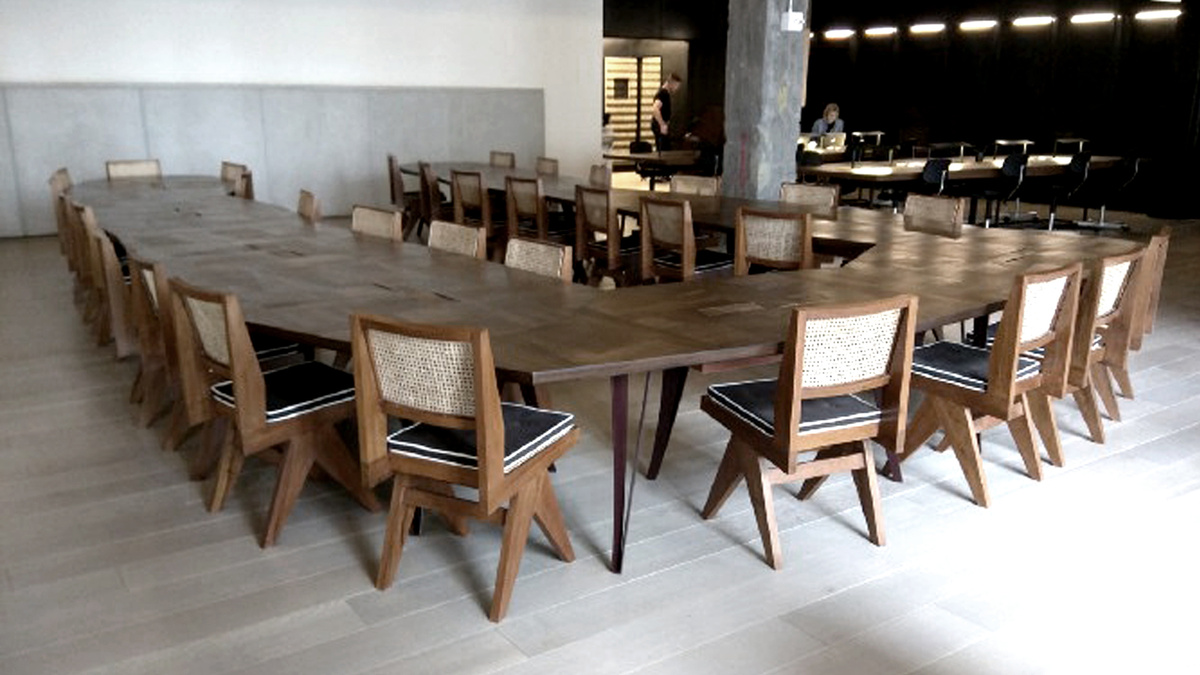 Phantom Hands at Spring Place, New York City
The Spring Place in New York is a workspace and membership club connecting work, leisure, and culture. It features a collection of Phantom Hands furniture.
Read Journal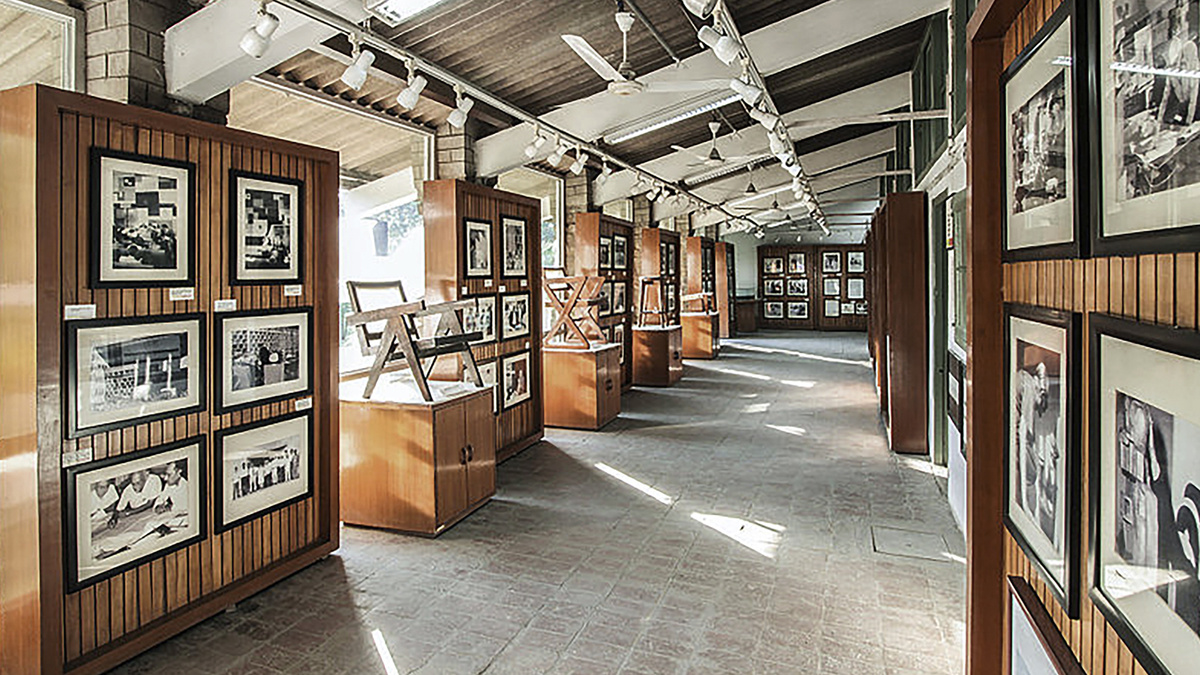 Upholding Europe's Legacy: From Chandigarh's City Furniture to 'Pierre Jeanneret's Chairs'
The quiet extraction of heritage furniture from Chandigarh spoke of the Indian government's disregard and neglect. But it also revealed a profit chain linking officials, antique dealers, and powerful Euro-American institutions.
Read Journal