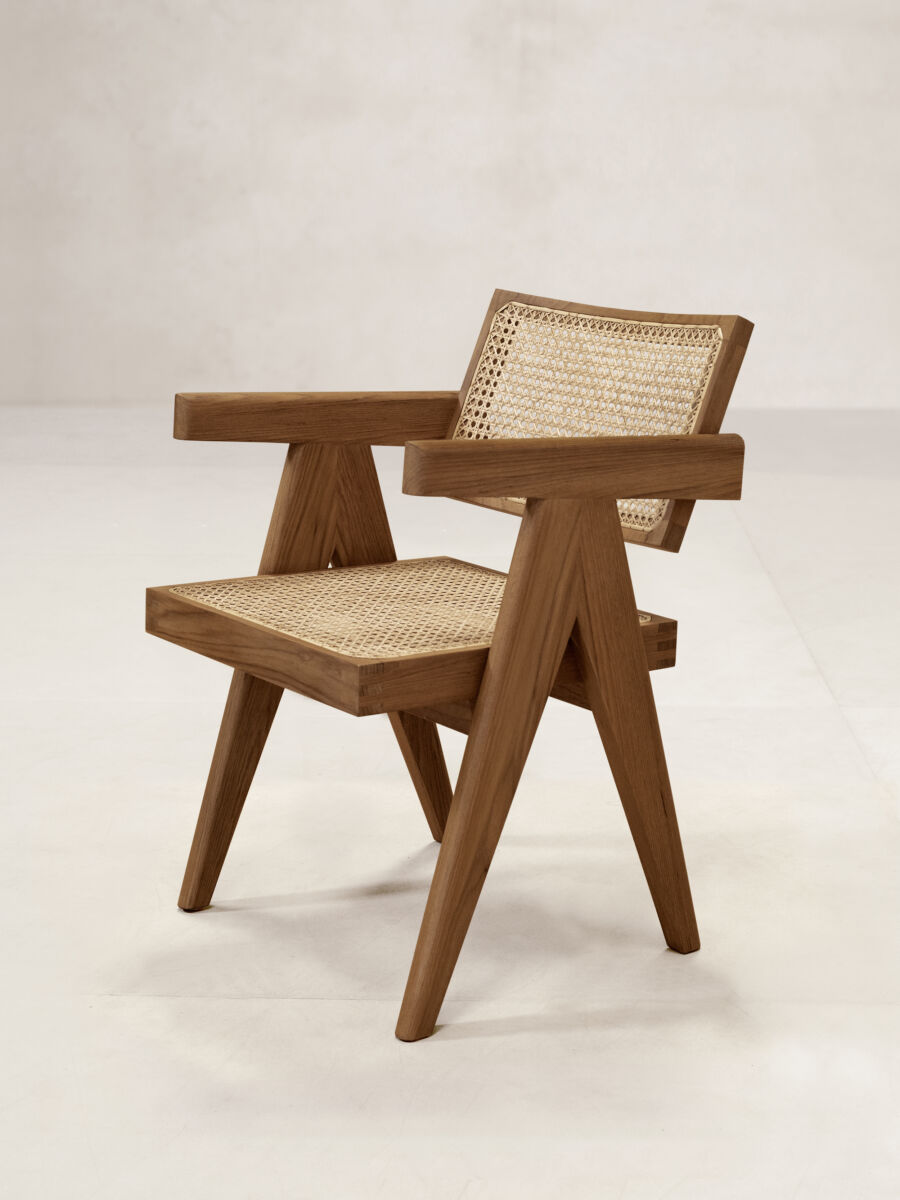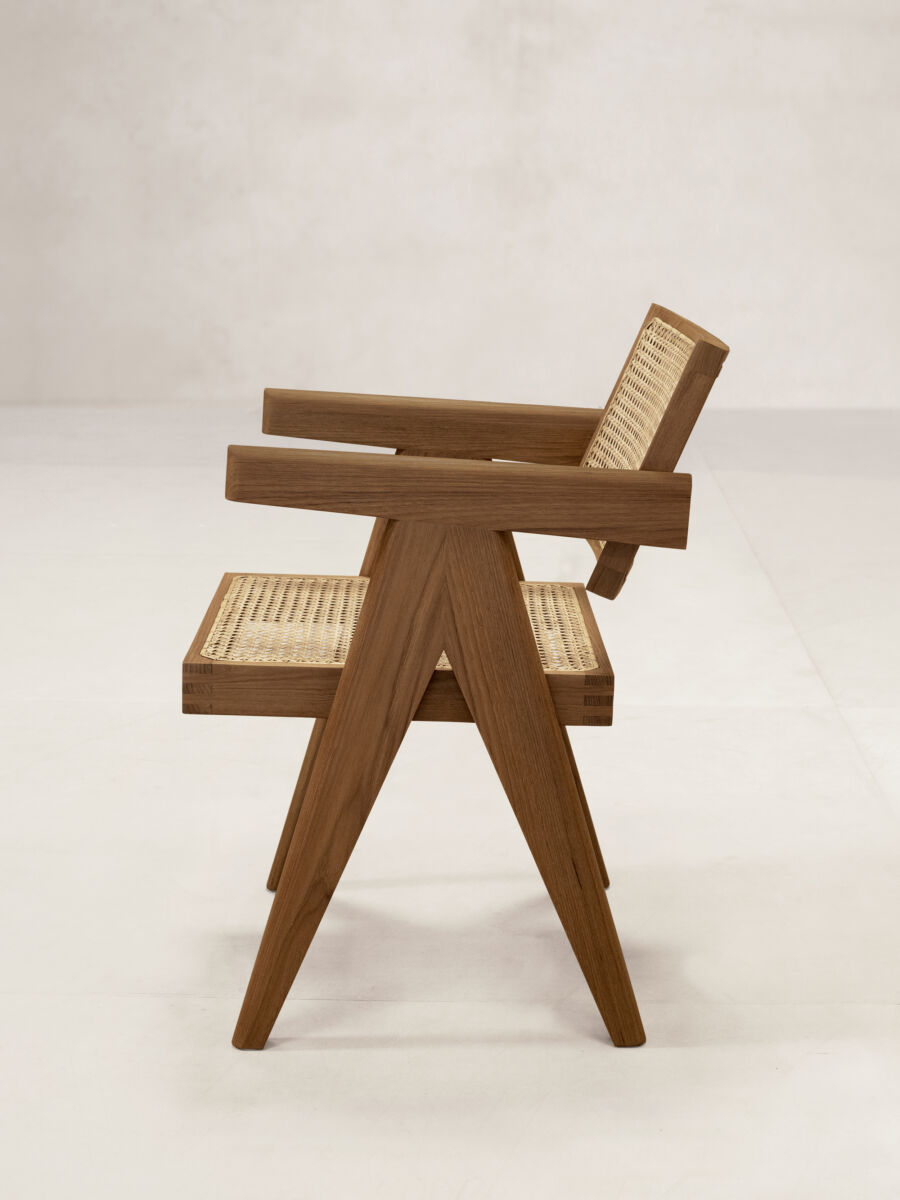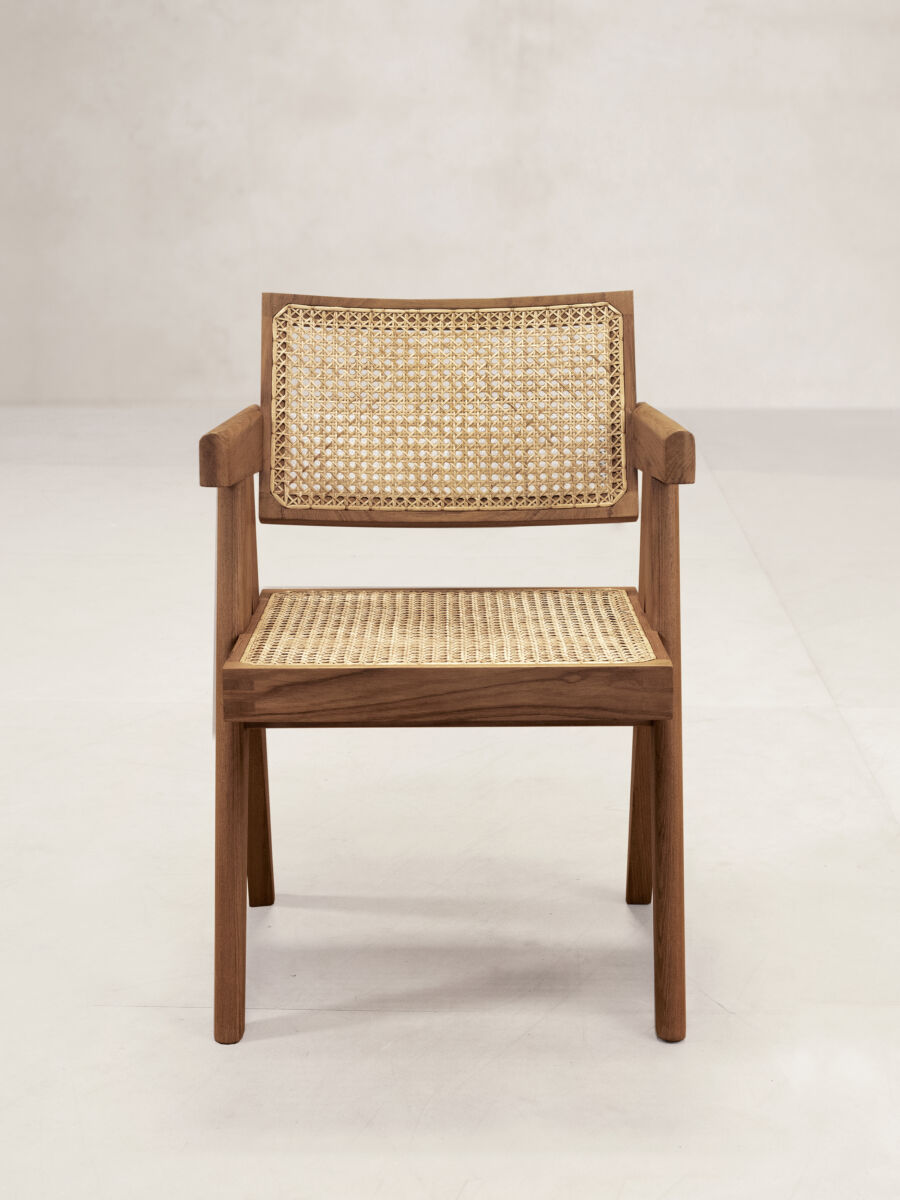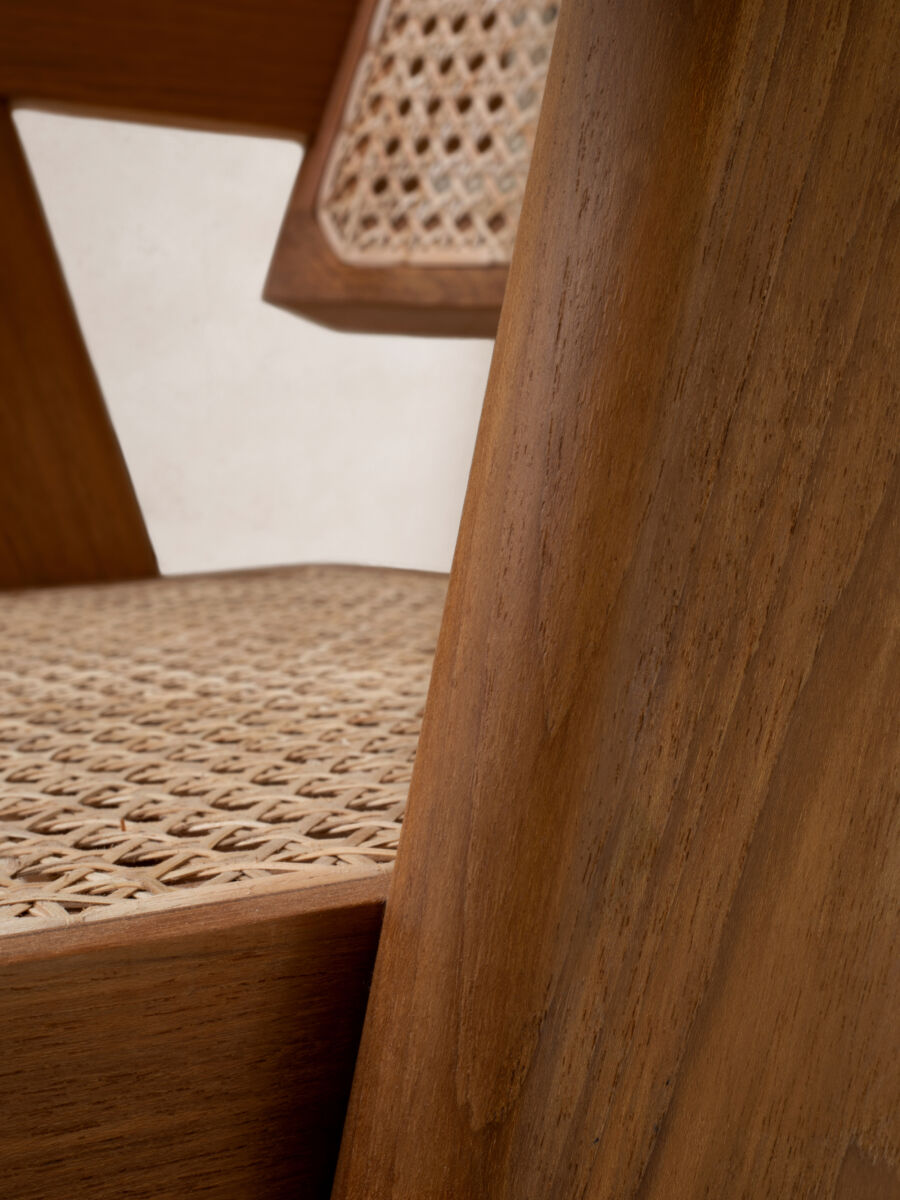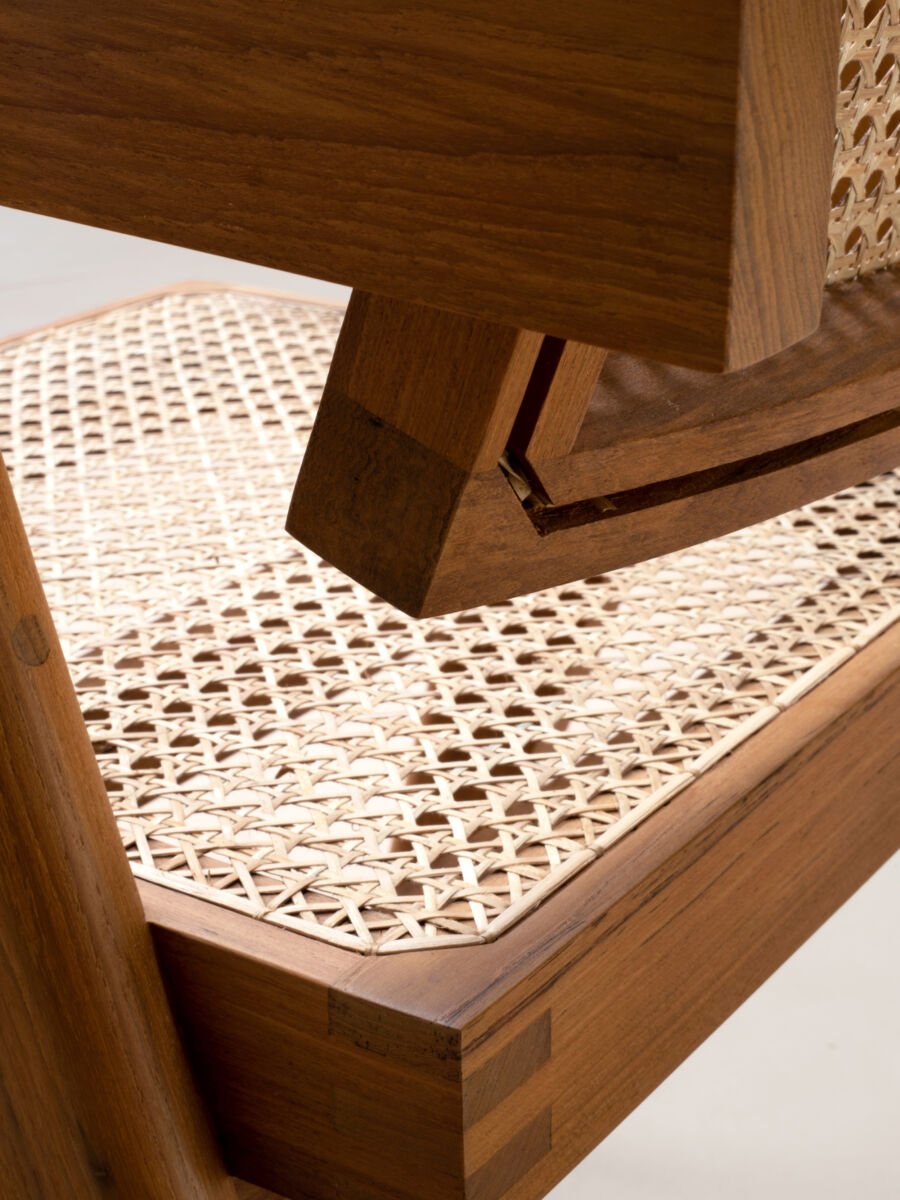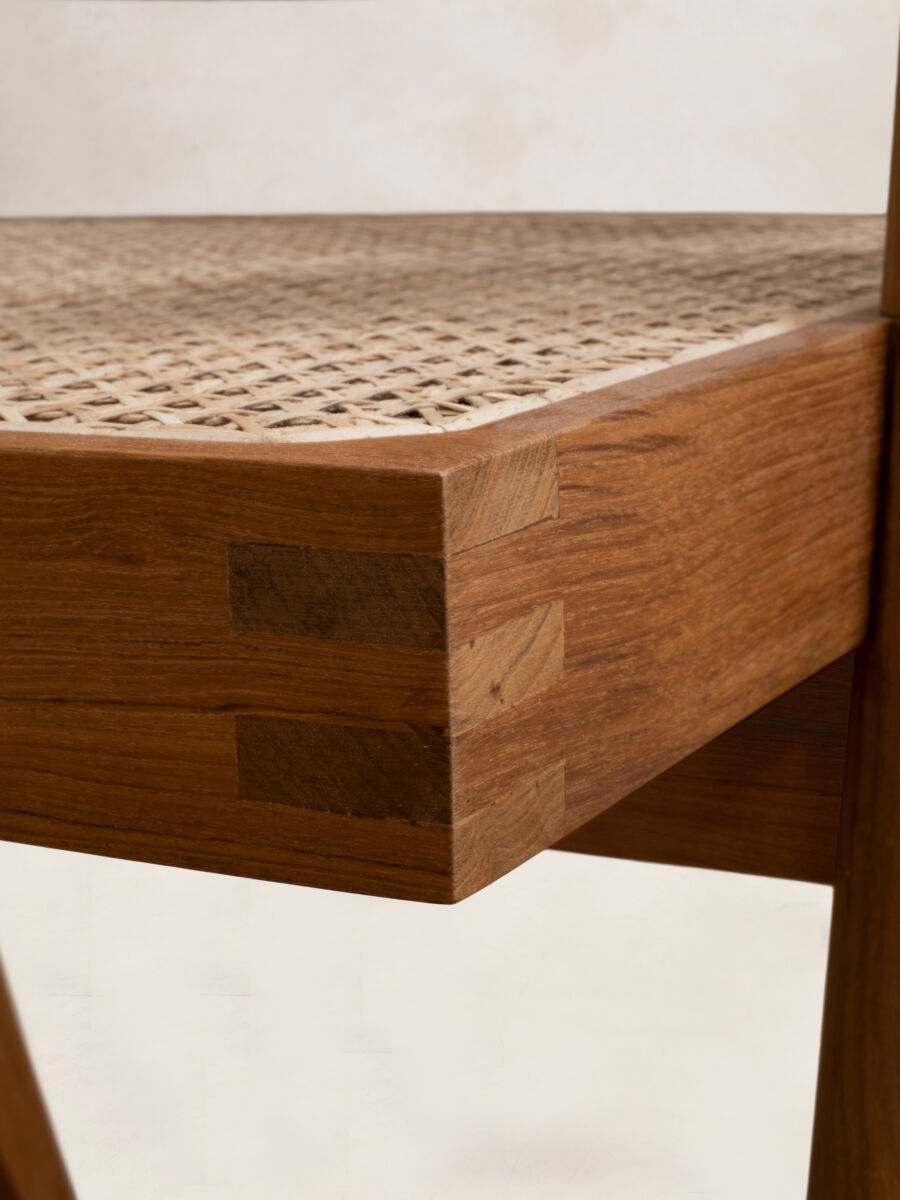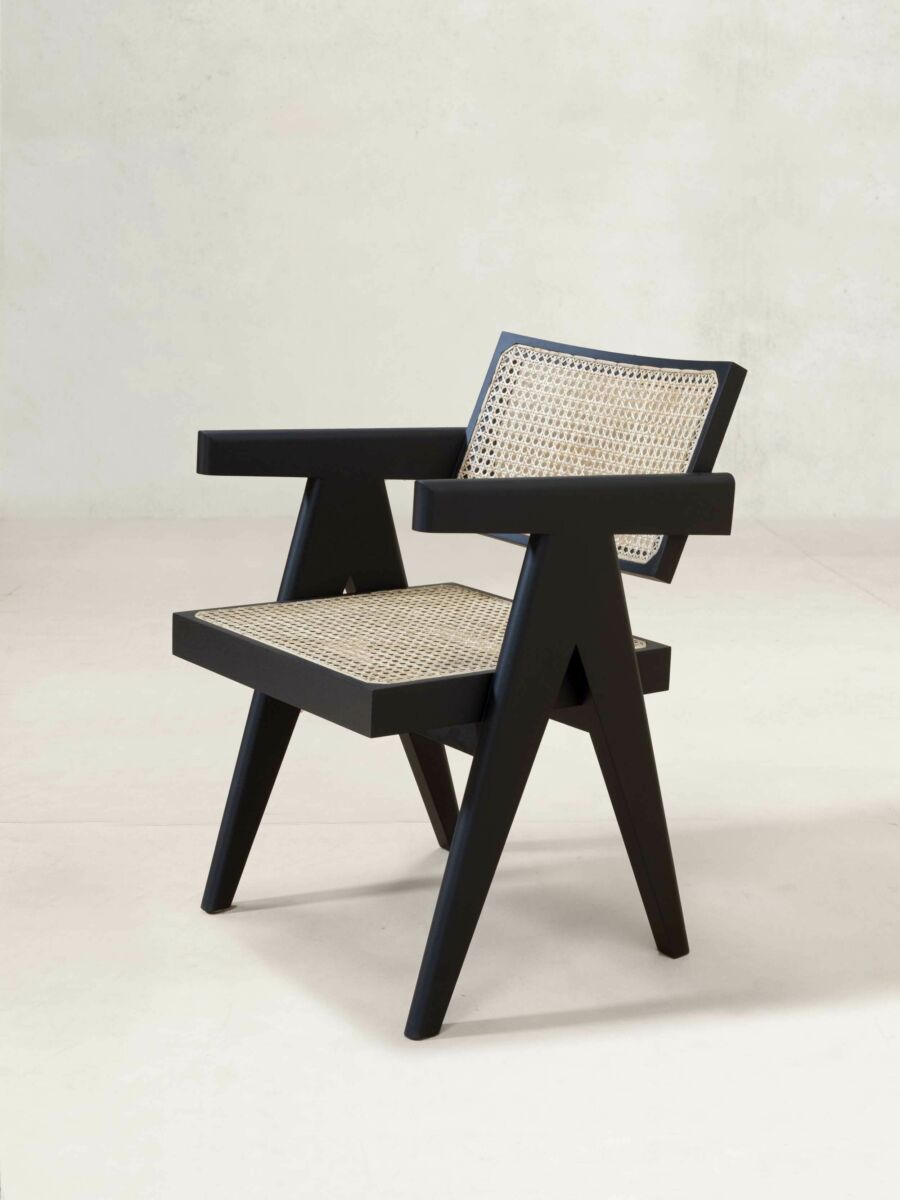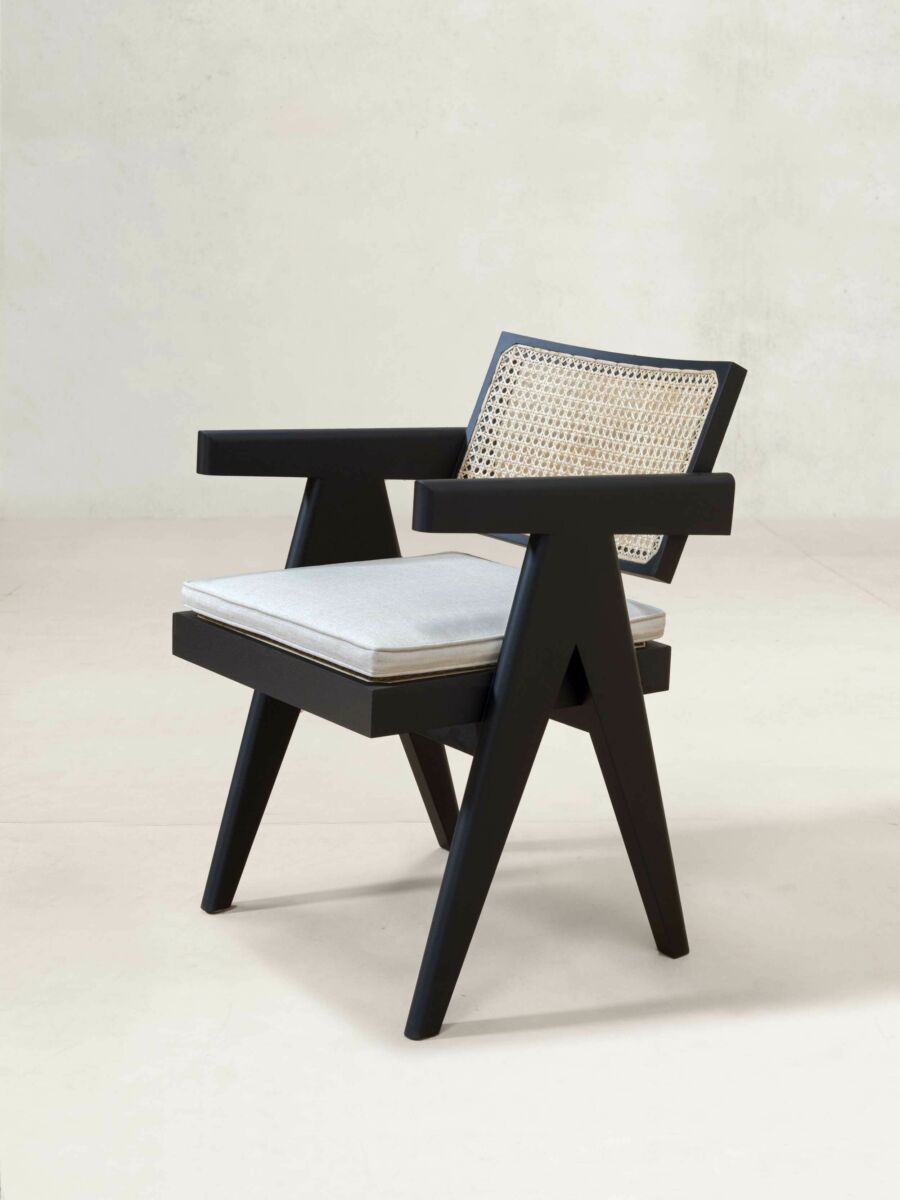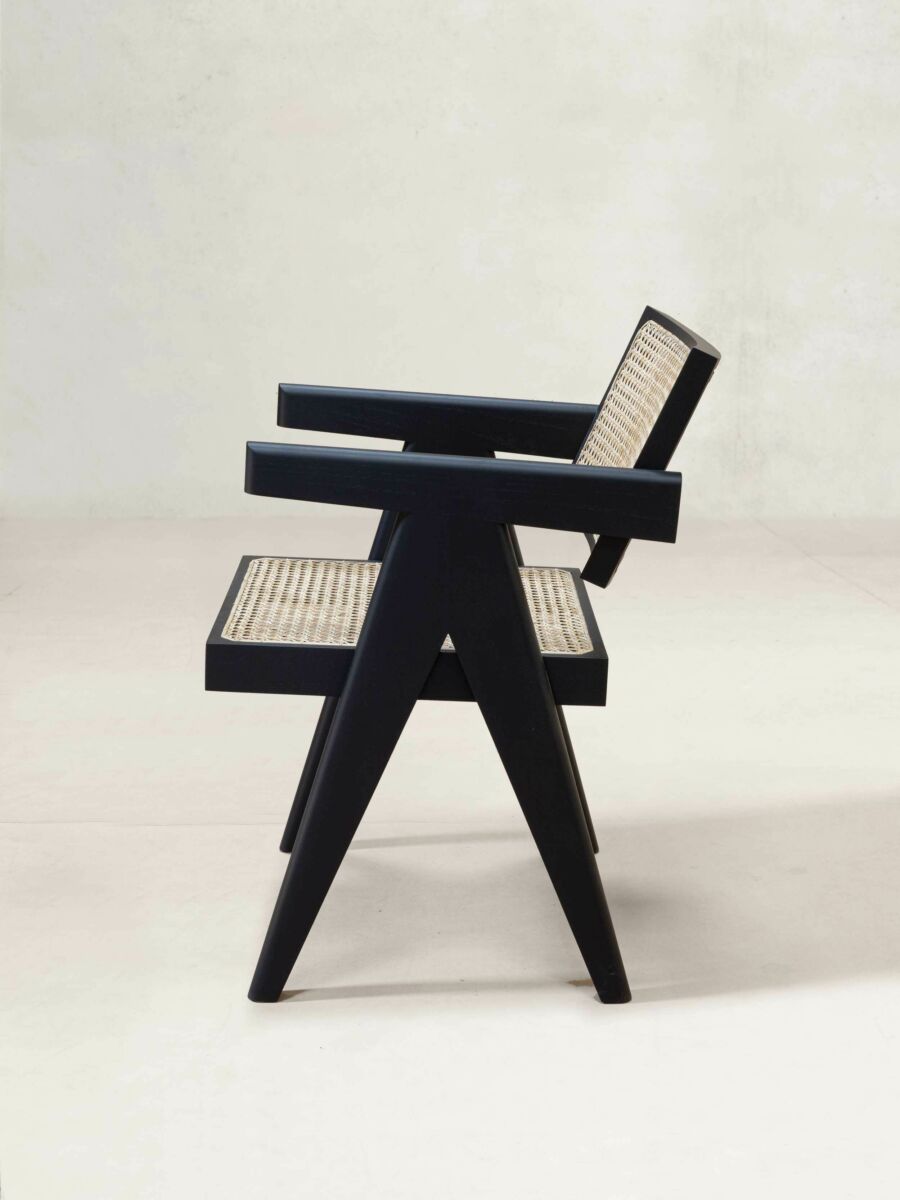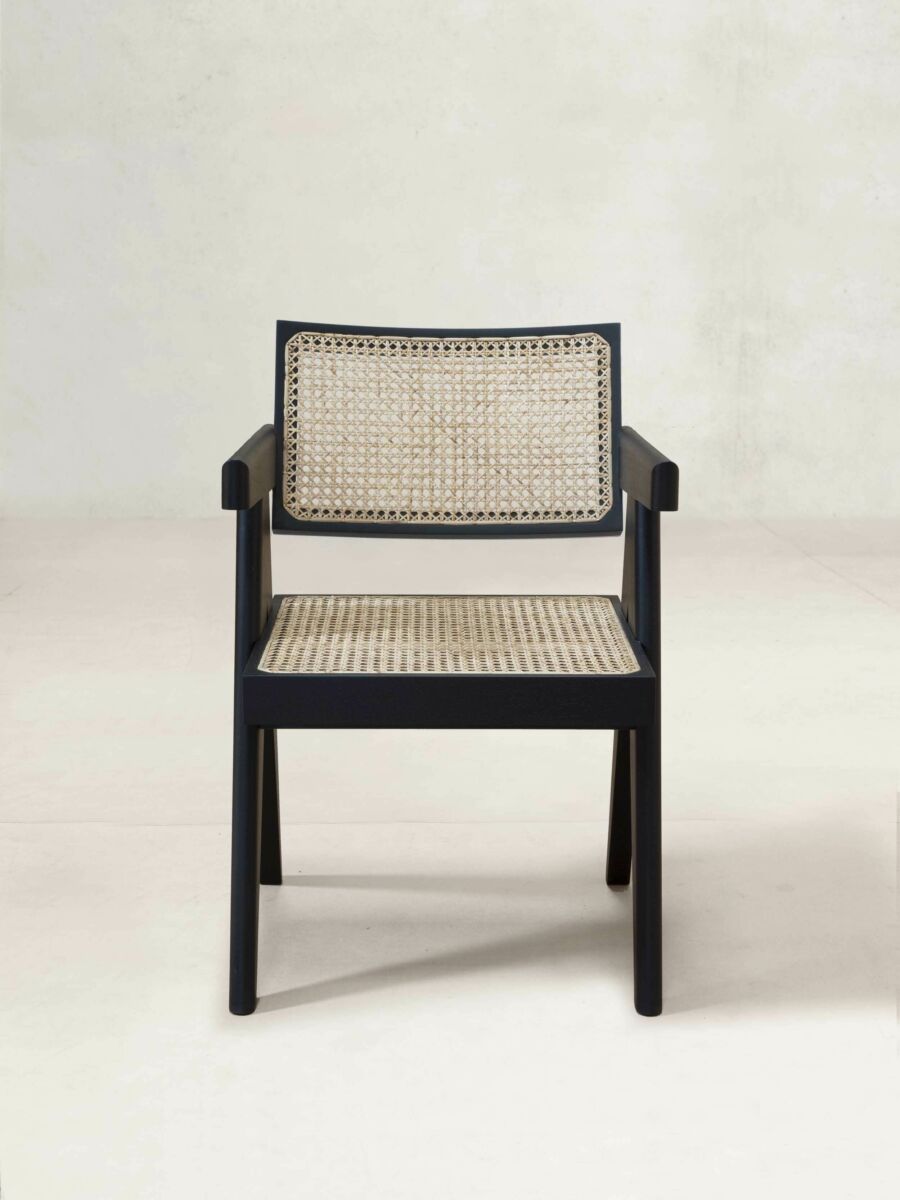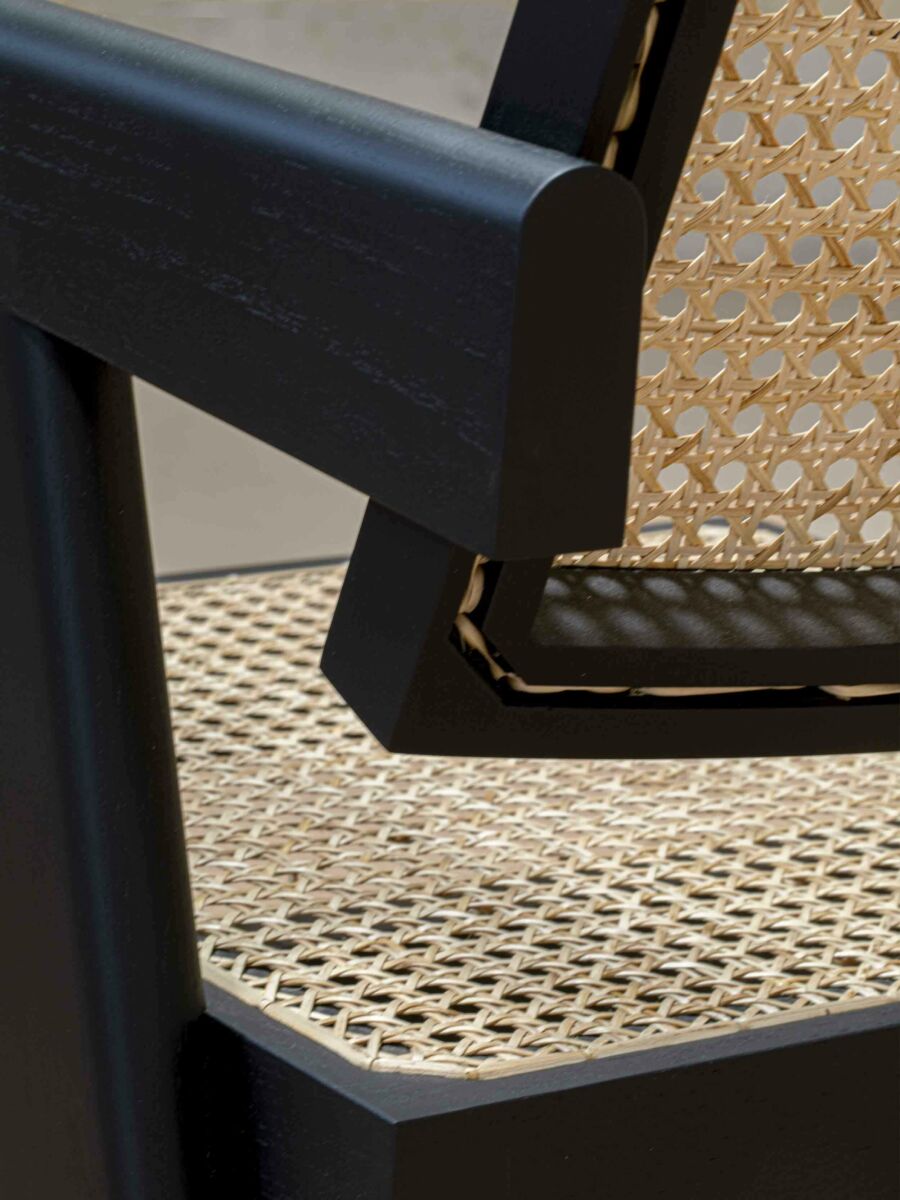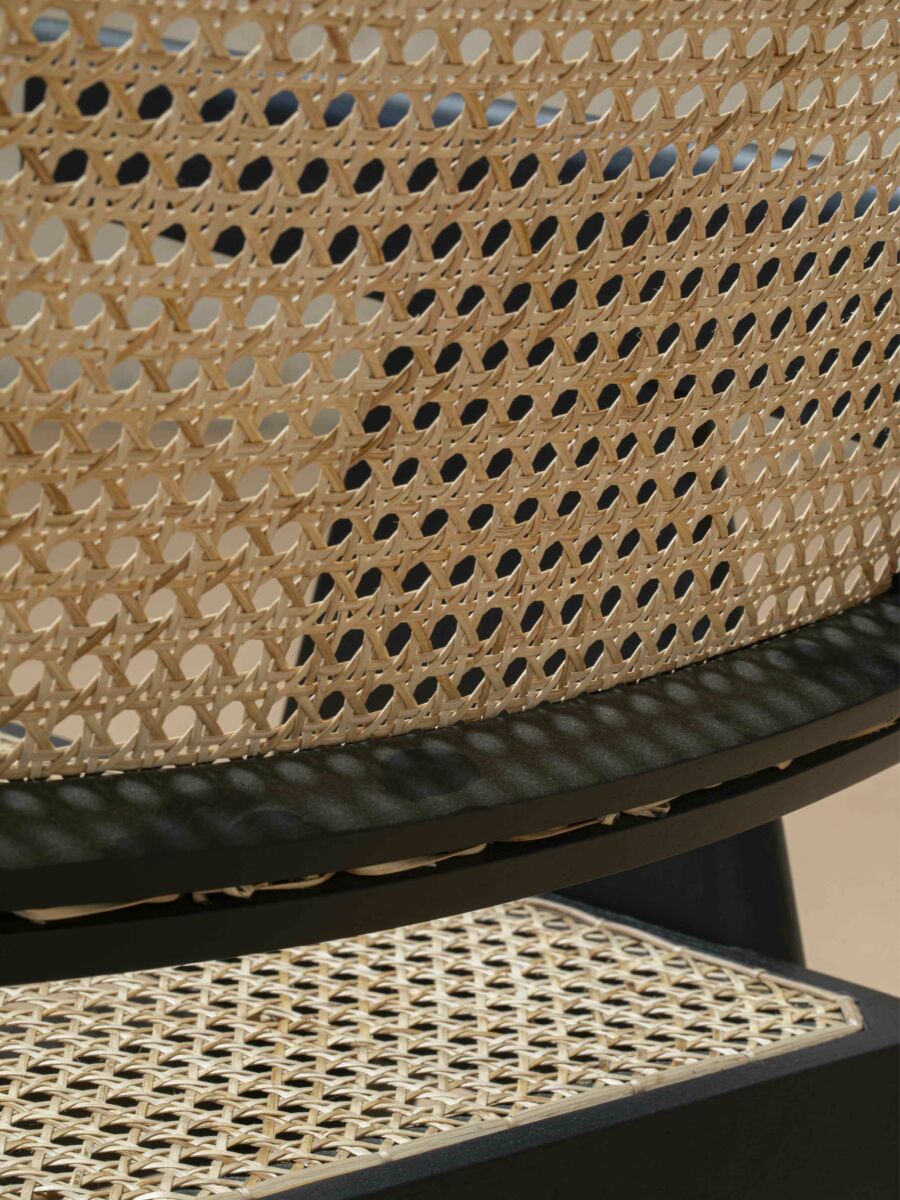 Product Description
The Office Chair V Leg is re-edition of the office cane chair originally made for administrative offices in Chandigarh. Structural nuances seen in vintage pieces - including finger joints, inclination of the seat, bowed backrest, gentle rounding of edges along the length of arms and legs - are given due attention in our version of the chair. Attention is also paid to rustic elements of the original design (such as cane-work knots left exposed at the back of chair) which are all diligently preserved. The natural rattan cane used in the seat and back rest is peeled and woven meticulously by hand.

Product Specification
Standard dimensions
H 30.6 / D 23.9 / W 20.1
H 77.5 / D 60.5 / W 51.0
Materials
Teak (Tectona grandis)
Natural Cane
Other information
Arm Height -

26.2

66.5

Seat Height -

17.2

43.5
Download technical sheet

●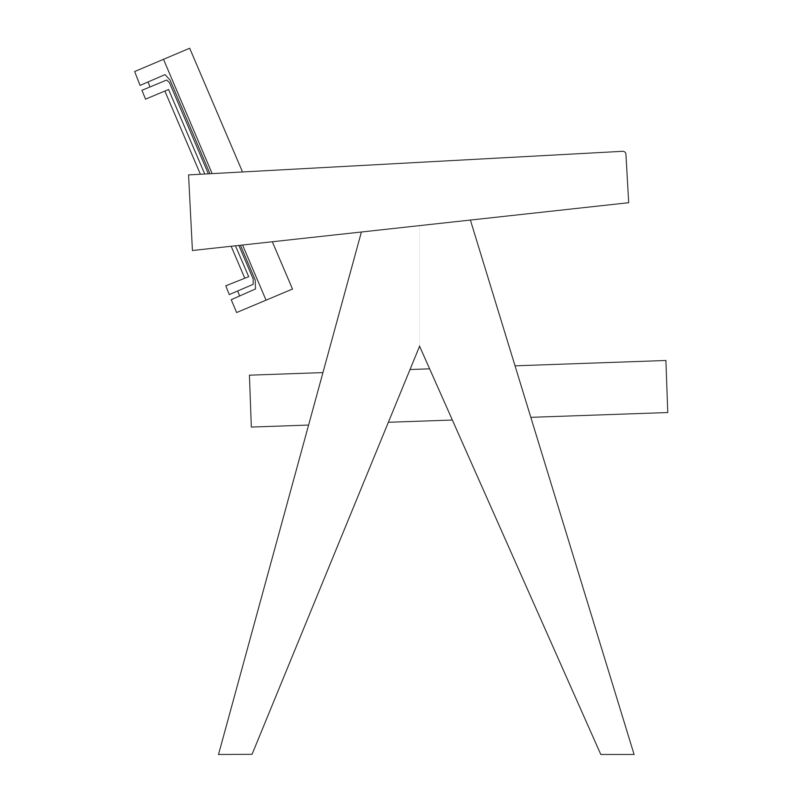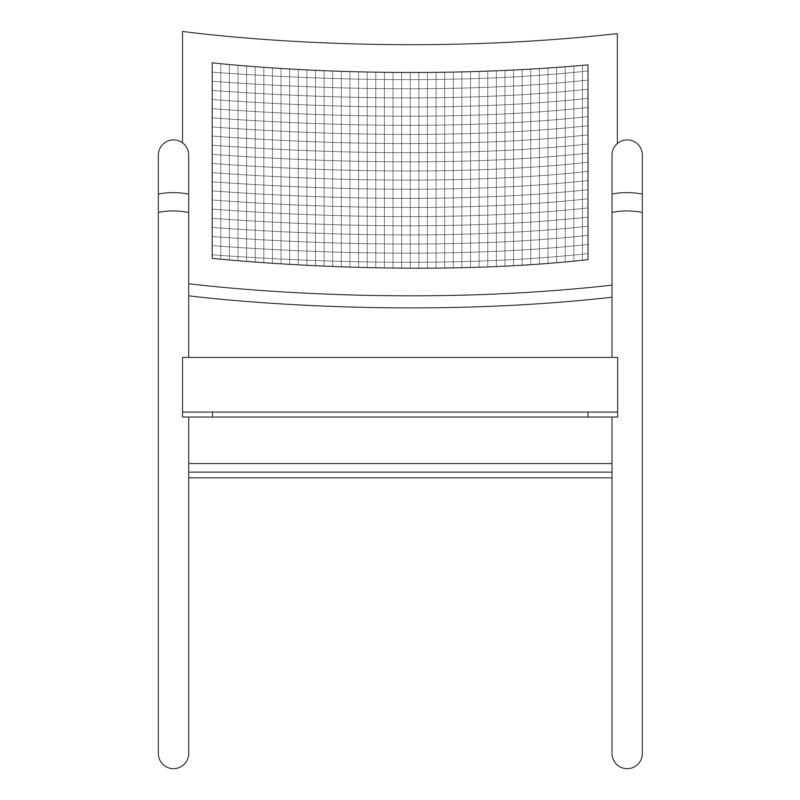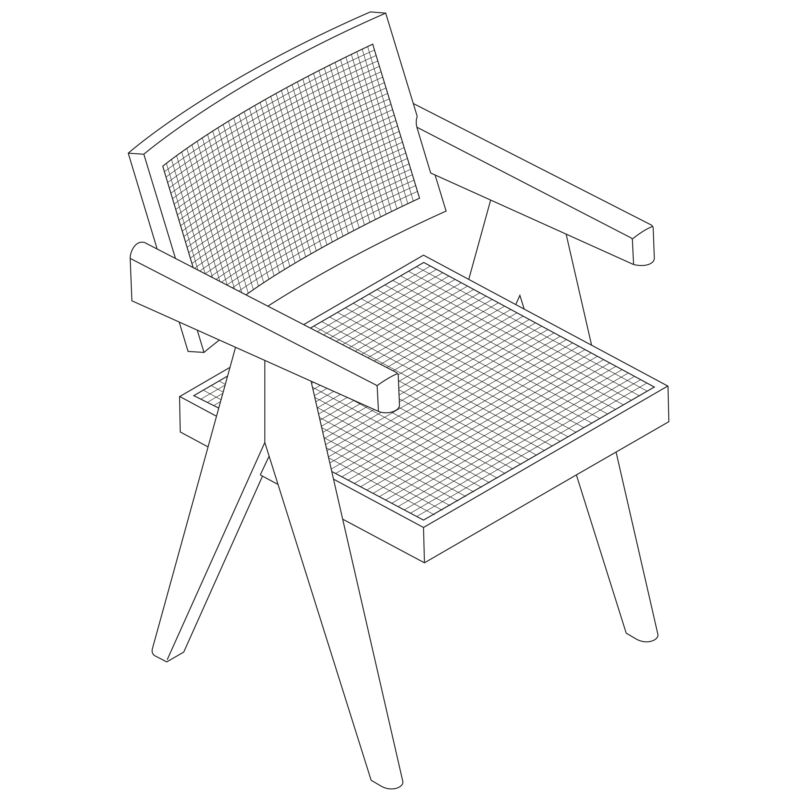 Wood Finish and Cane Weave Options
We offer this product in a choice of four wood finishes: Natural Teak, Dark Stain, Z4 Walnut and Black.

For the Natural Teak finish, the wood is sanded and finished with hard wax oil to bring out the natural, golden-brown colour of the teak.

For the Dark Stain finish, a coat of water-based, teak stain is applied to give the wood a darker teak shade, followed by a coat of a sealer.

For the Z4 Walnut finish, a proprietary one, the wood is hand-stained with a water-based walnut stain and then a coat of a sealer is hand-applied.

For the Black finish, the wood is sprayed with an eco-friendly, water-based paint that leaves the grains and patterns visible.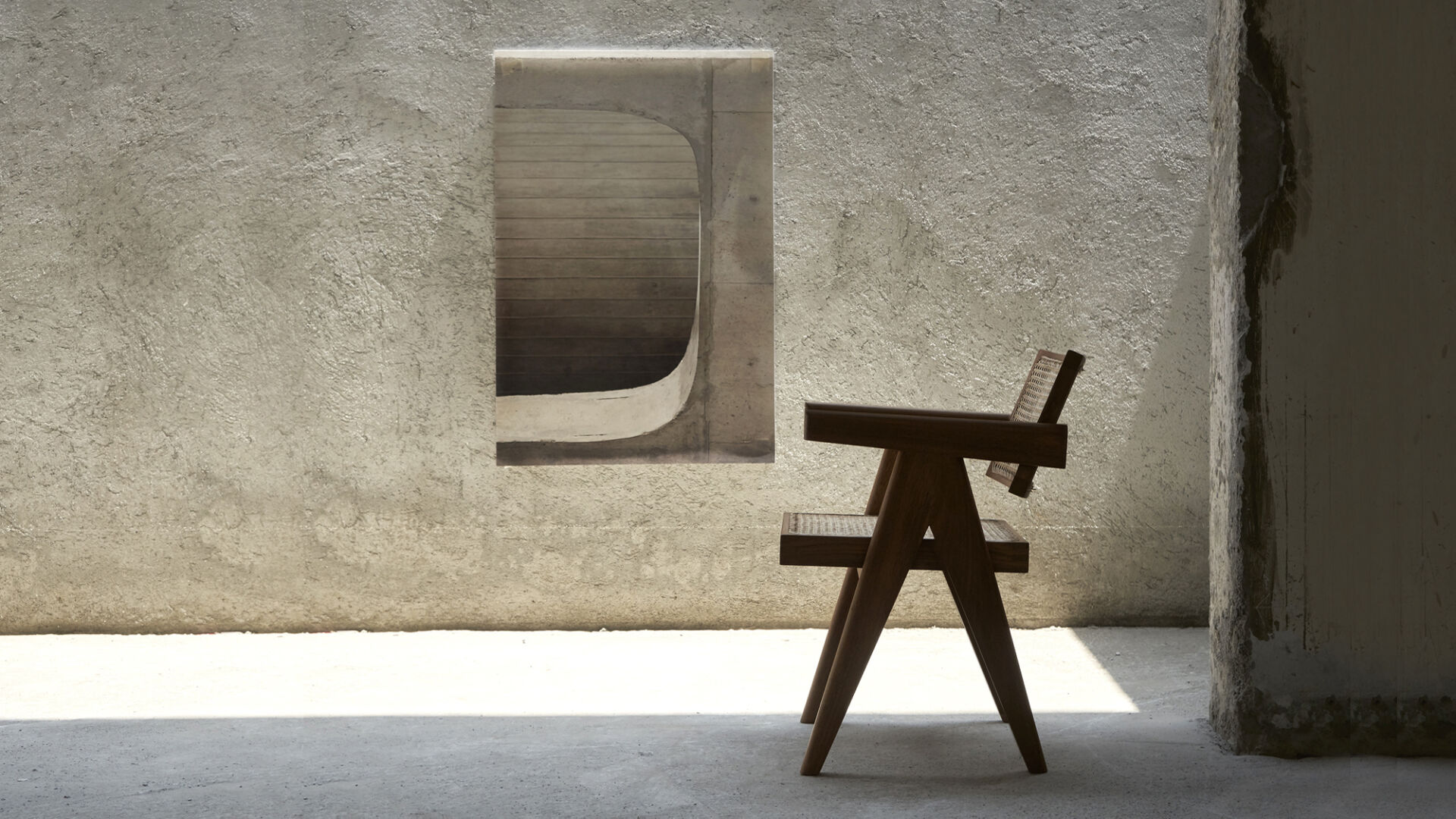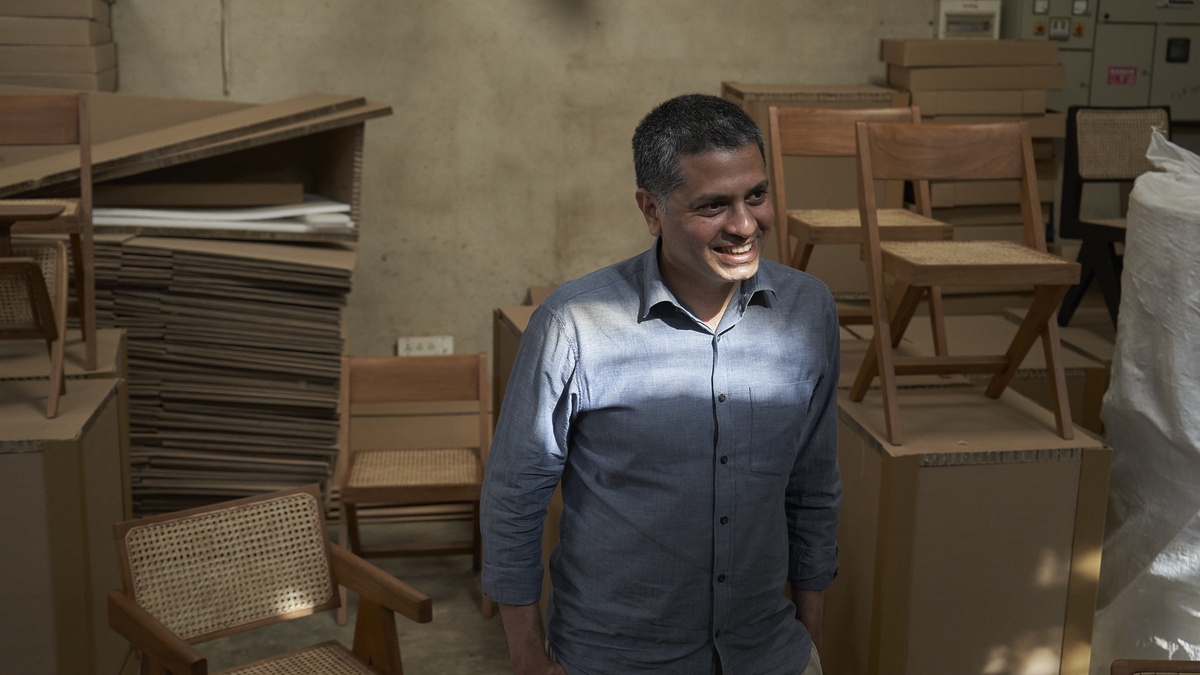 In Conversation With Phantom Hands Founder Deepak Srinath: The Origin Story
The founder of Phantom Hands knew little about the furniture of Chandigarh or their ostensible creator, Pierre Jeanneret. But an encounter with a pair of chairs in 2014 set him on a journey that changed the direction of the company.
Read Journal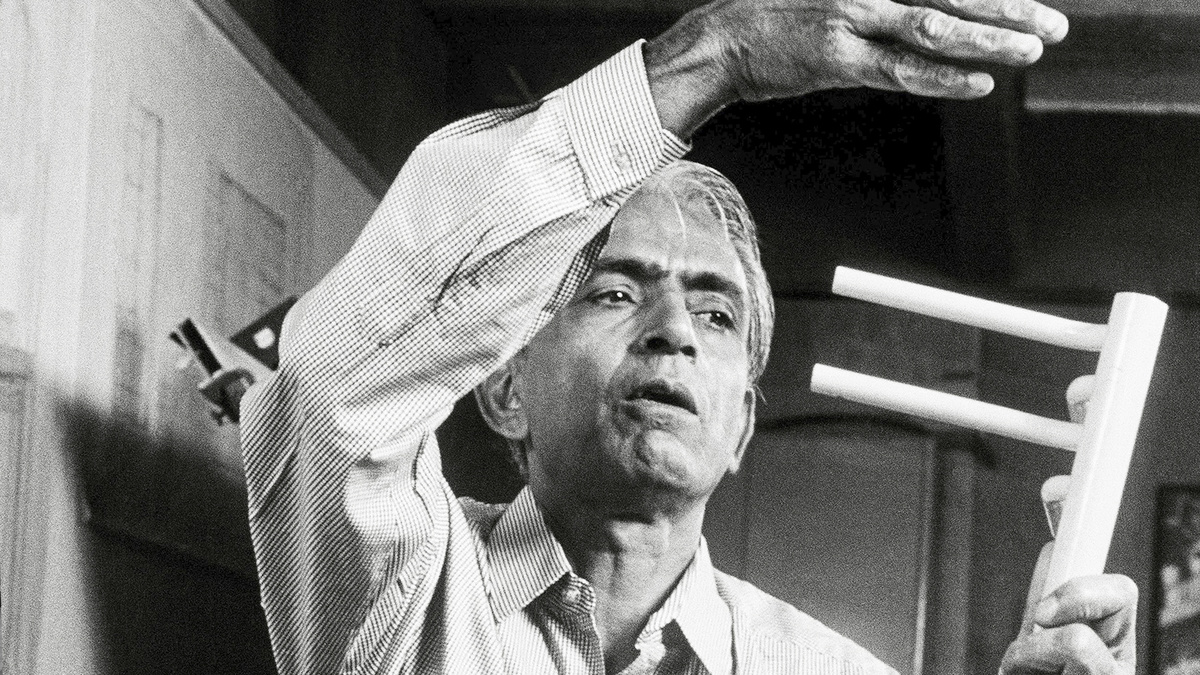 Furnishing a Modern India: On Architect and Furniture Designer Gajanan Upadhyaya
Known among his colleagues and students at the National Institute of Design simply as GU, furniture designer Gajanan Upadhyay, who passed away on 28th October, 2021, was considered to be the 'Father of Indian Furniture Design'.
Read Journal