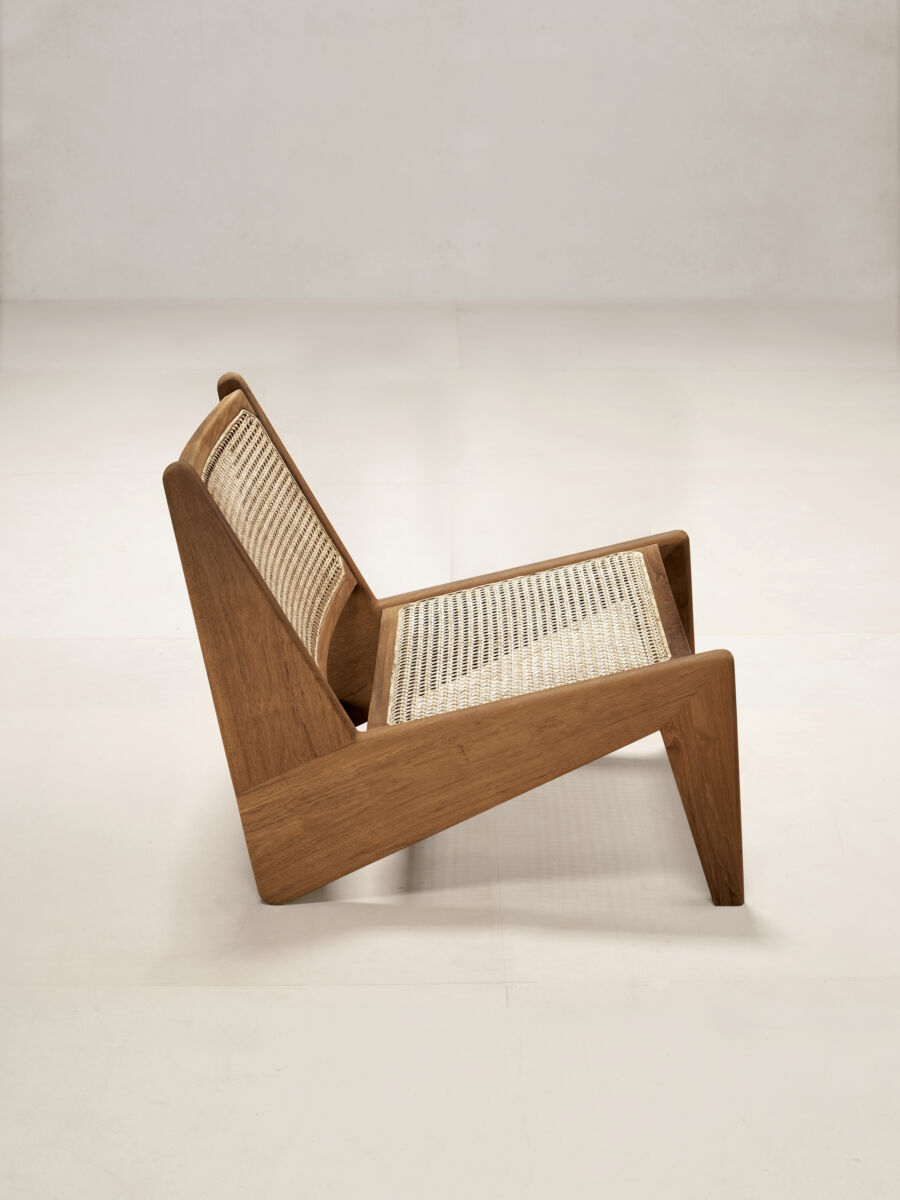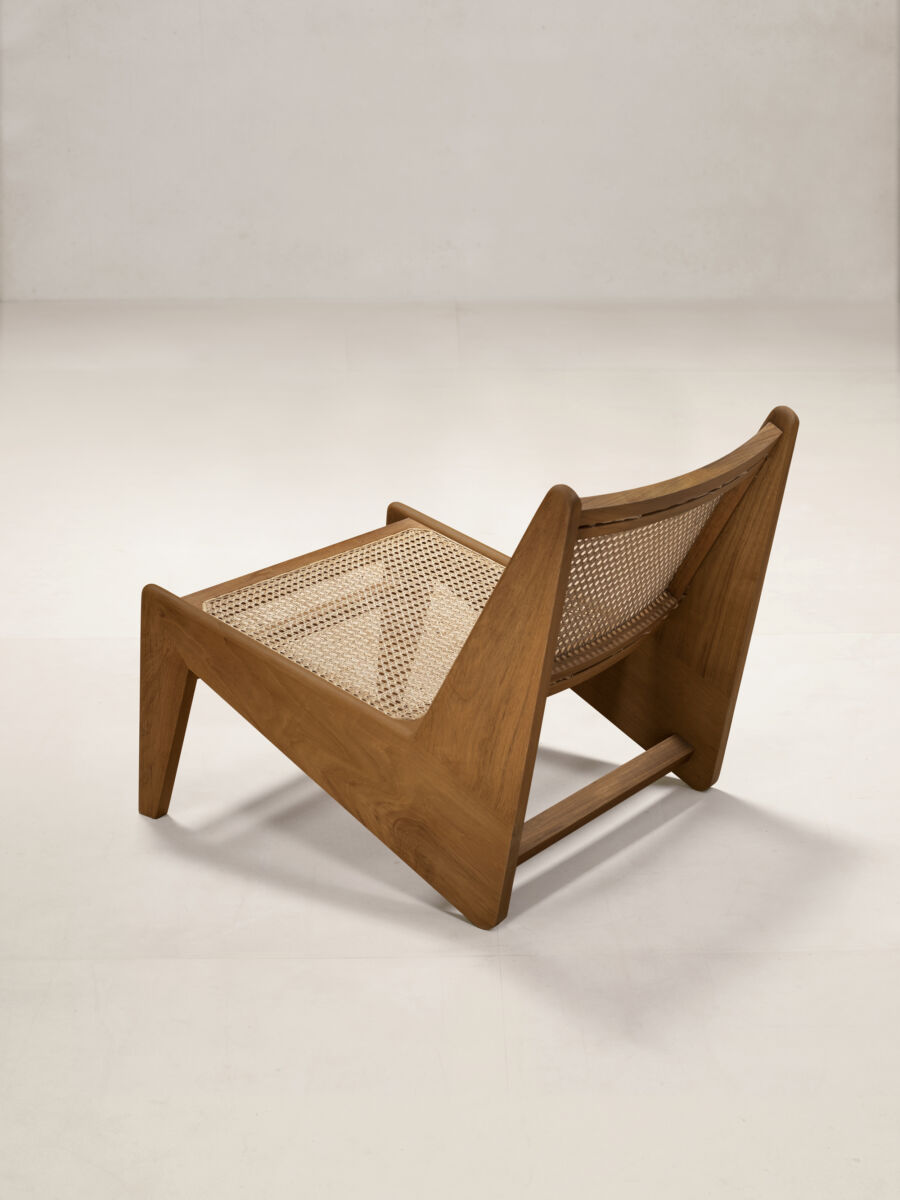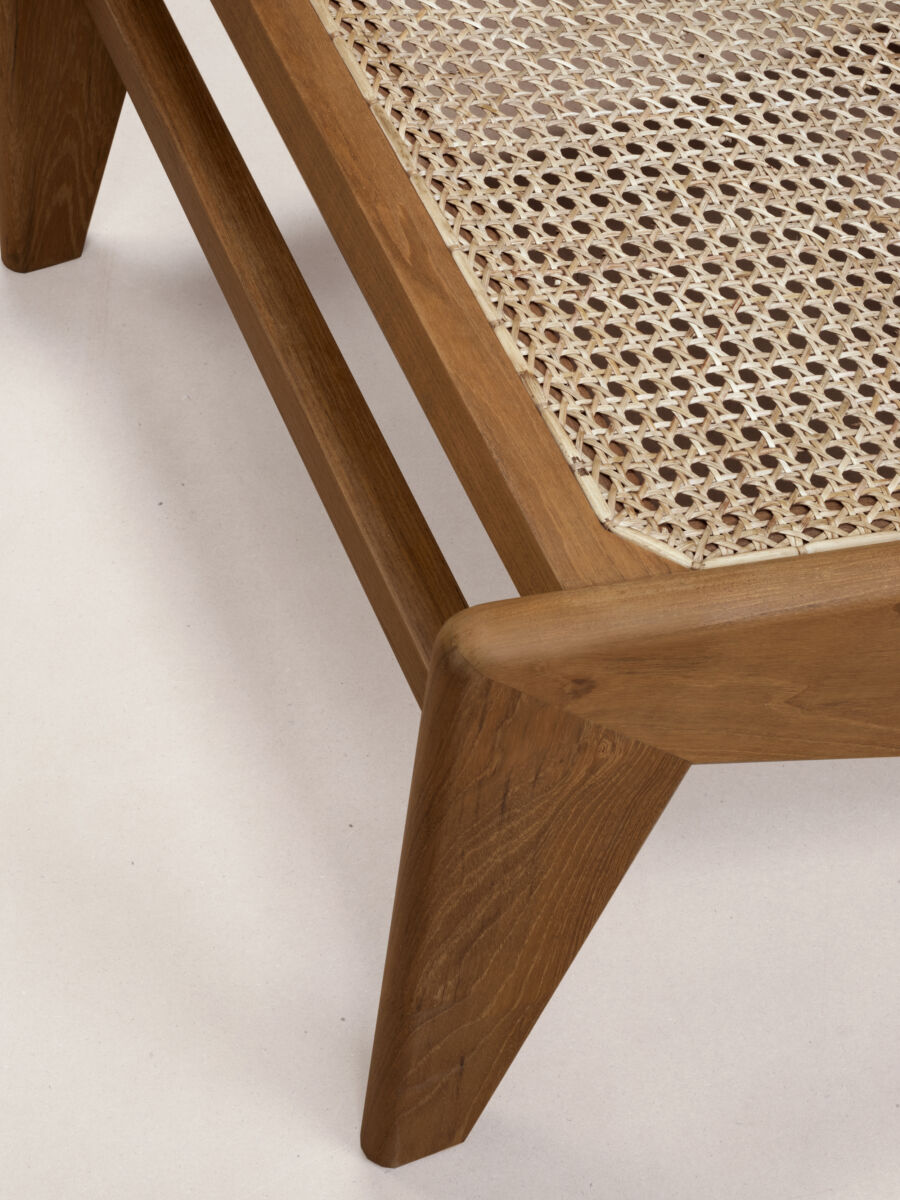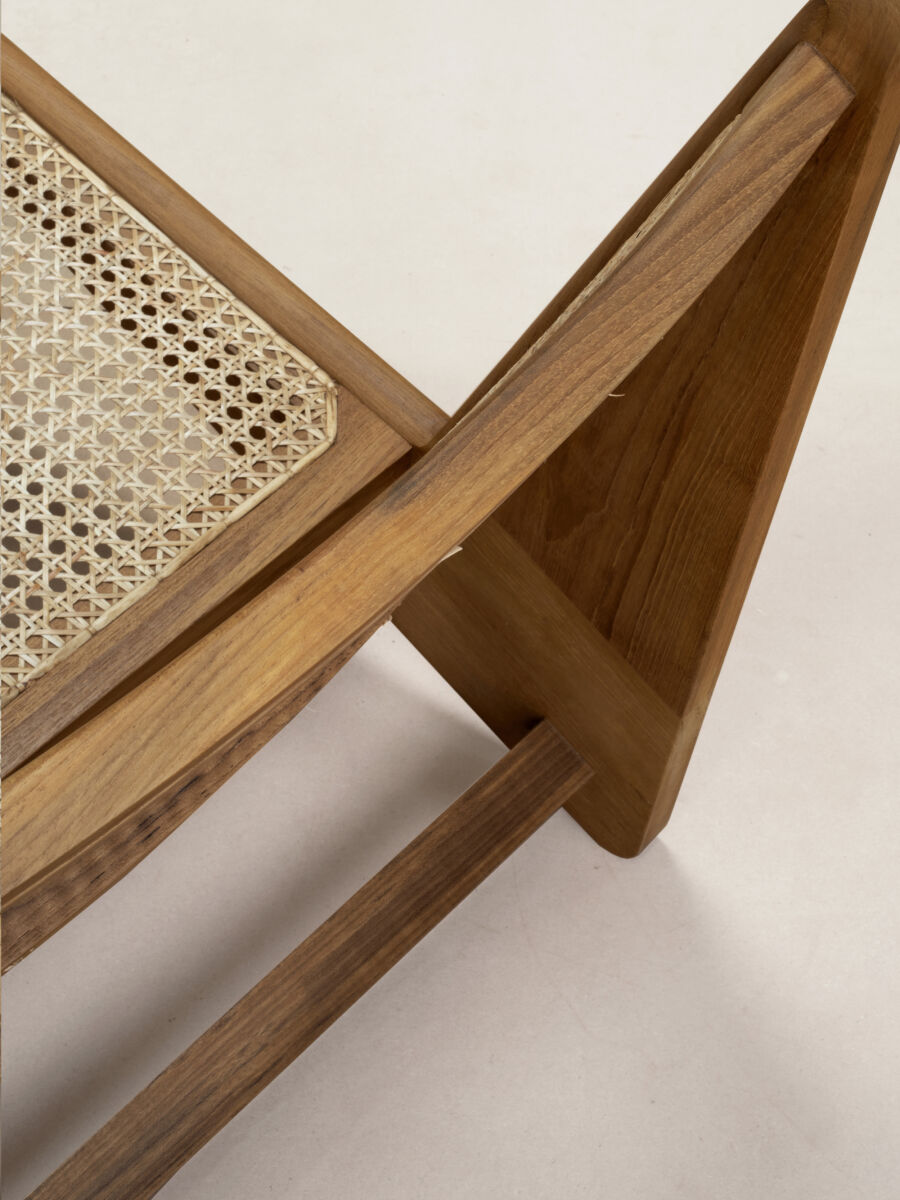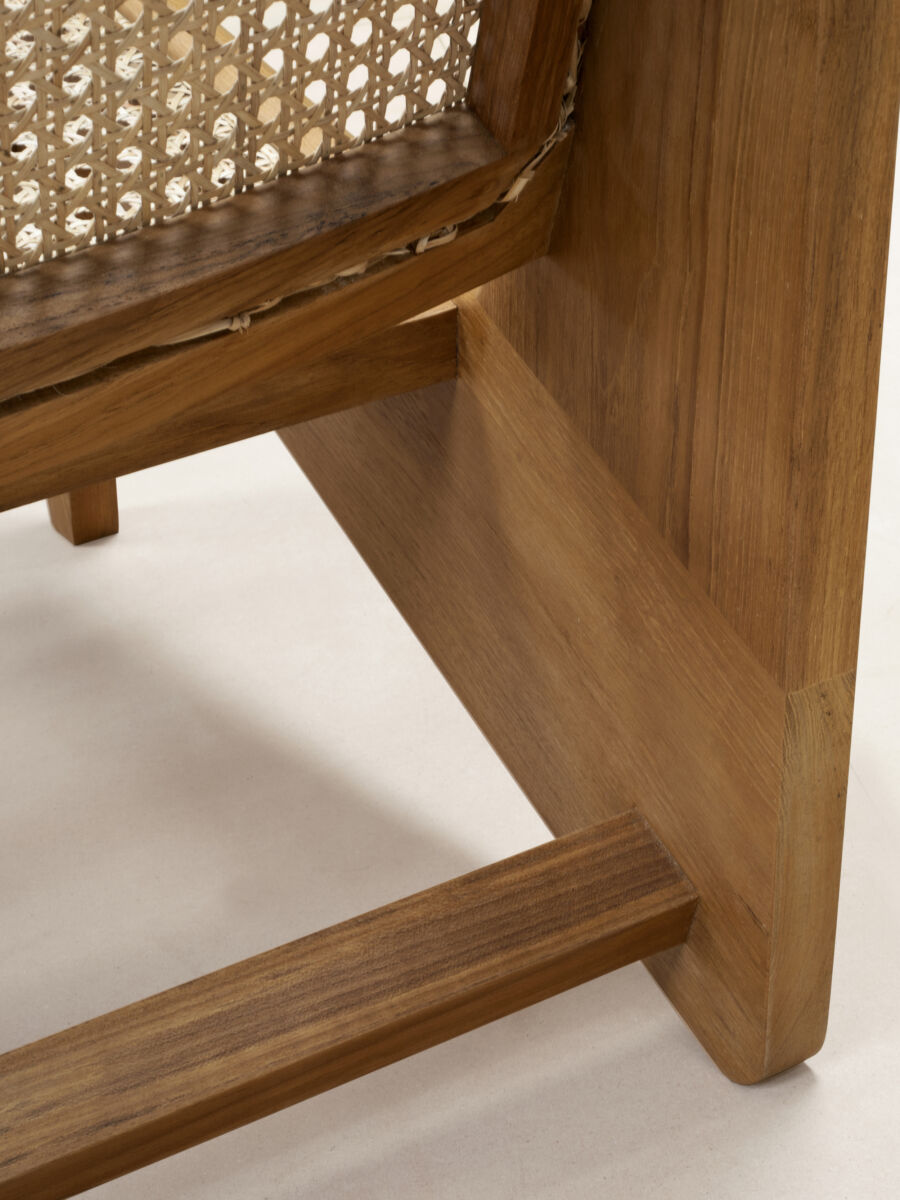 Product Description
The Kangaroo Chair is a low chair comprising two parallel flowing Z shaped assemblies that form the leg and back frame. The back of the chair is gently bowed to provide seating comfort. Our re-edition of the Kangaroo Chair is true to the proportions and dimensions of the chairs made for Chandigarh, but reinforced with stronger joineries. The natural rattan cane is peeled and woven meticulously by hand.

Product Specification
Standard dimensions
H 23.7 / D 30.2 / W 23.1
H 60.0 / D 76.5 / W 58.5
Materials
Teak (Tectona grandis)
Natural Cane
Other information
Seat Height -

13.6

34.5
Download technical sheet

●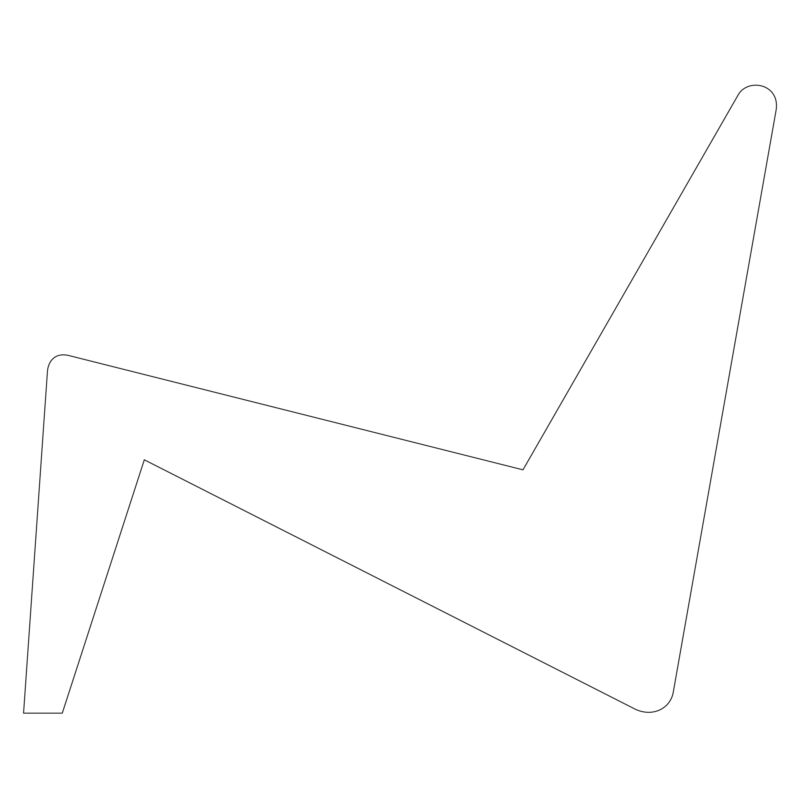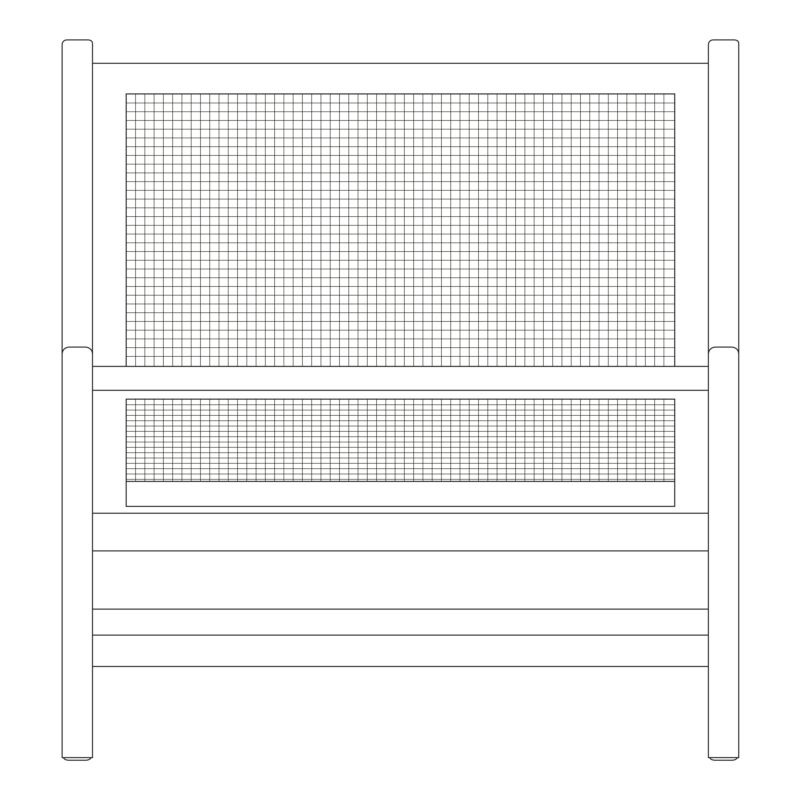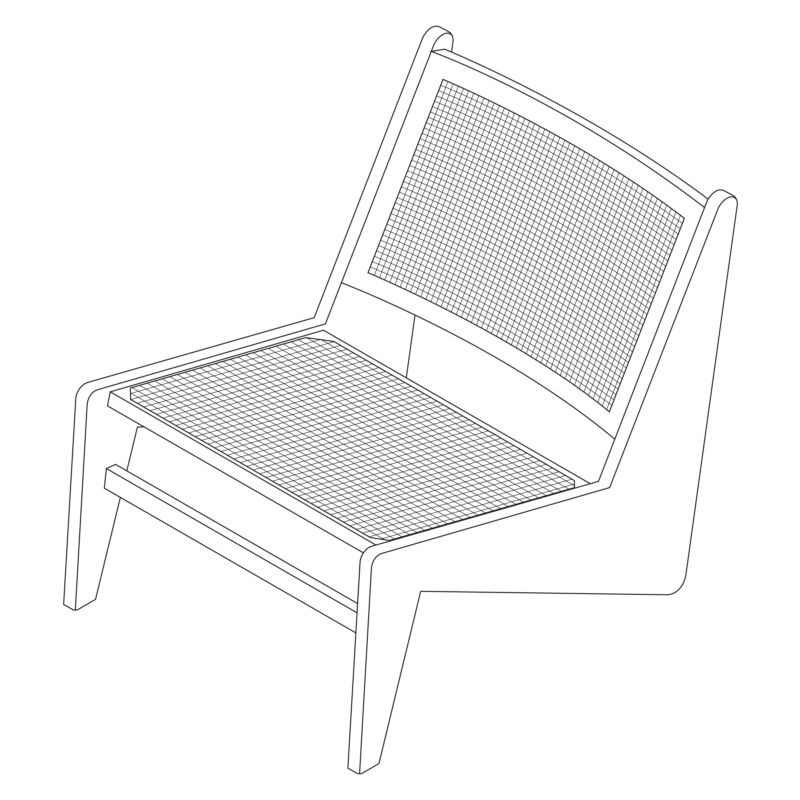 Product Options
We offer this product in a choice of three wood finishes: Natural Teak, Dark Stain and Z4 Walnut.

For the Natural Teak finish, the wood is sanded and finished with hard wax oil to bring out the natural, golden-brown colour of the teak.

For the Dark Stain finish, a coat of water-based, teak stain is applied to give the wood a darker teak shade, followed by a coat of a sealer.

For the Z4 Walnut finish, a proprietary one, the wood is hand-stained with a water-based walnut stain and then a coat of a sealer is hand-applied.

Please note, each batch of teak is unique and actual shade may vary a little from the reference images.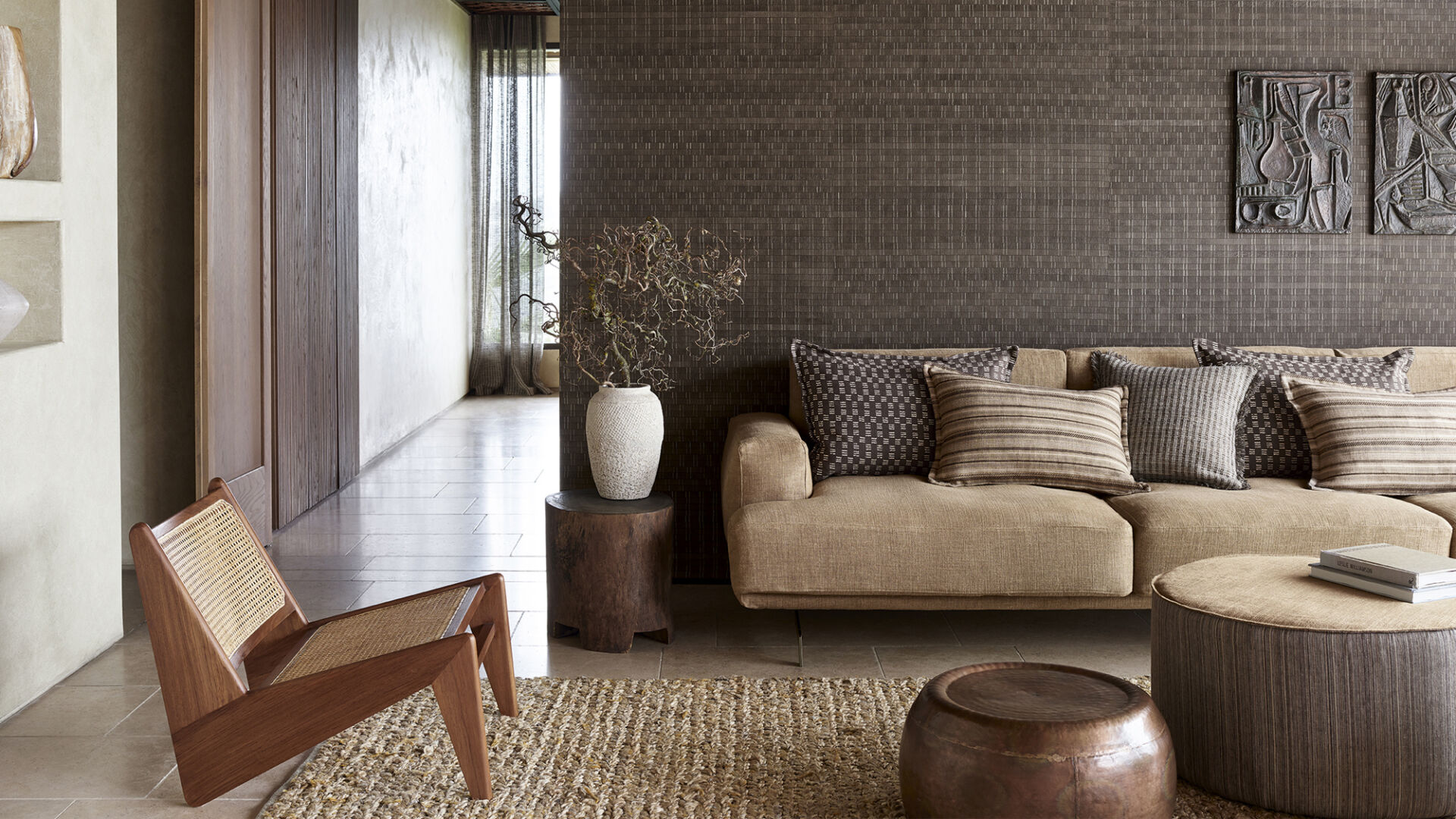 Mark Alexander catalog, Stylists: Rozzi Stanford/Alyce Taylor, Photographers: Jake Curtis/Stuart Milne
Phantom Hands at Unité d'Habitation, Berlin (Apartment 258)
The Easy Armchair and a Kangaroo Chair from Phantom Hands Project Chandigarh collection in the Unité d'Habitation building in Berlin designed by Le Corbusier.
Read Journal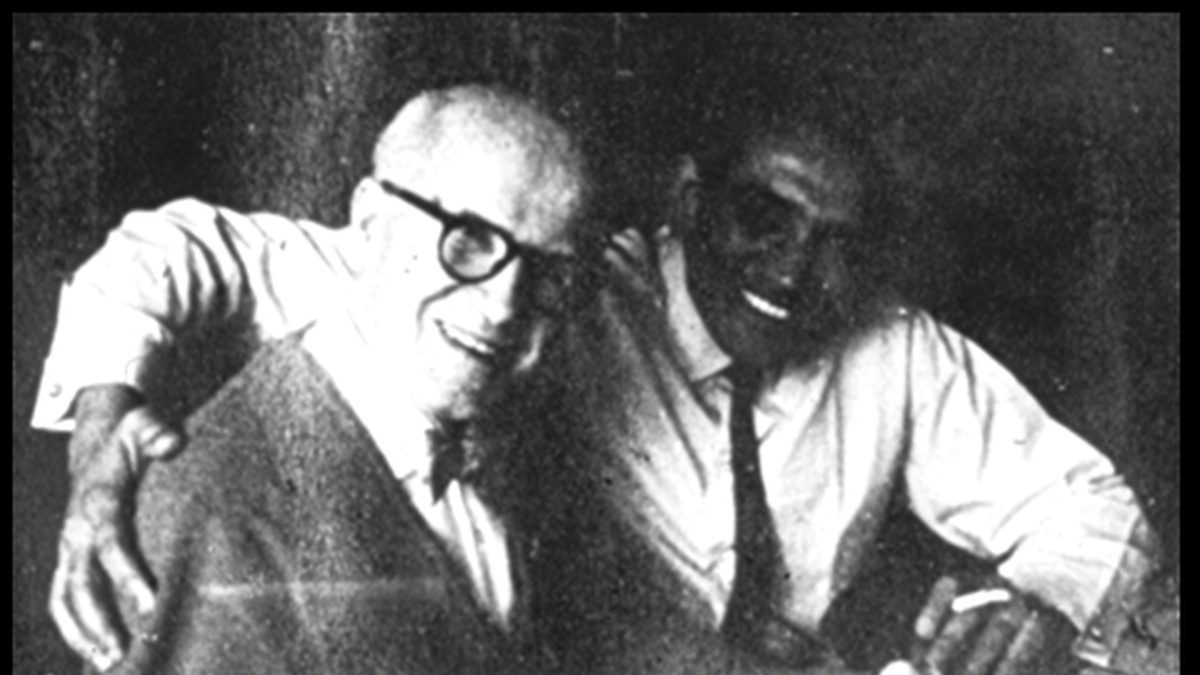 In Conversation With Ar. Shivdatt Sharma: On the Chandigarh School of Modernism
Architect Shivdatt Sharma is one of the premiere modernist architects of India. He started out in the Chandigarh Capital Project Team under the leadership of Le Corbusier and Pierre Jeanneret.
Read Journal