Furnishing a Modern India: On Architect and Furniture Designer Gajanan Upadhyaya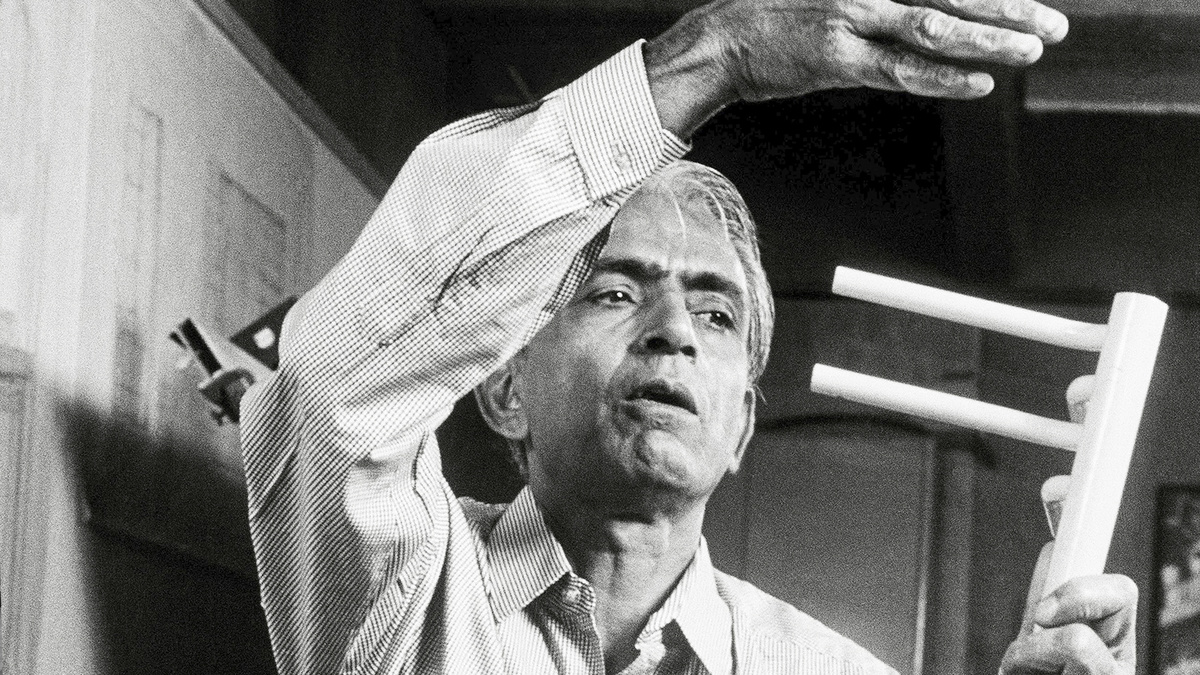 Gajanan Upadhyaya at the National Institute of Design, Ahmedabad. Photographer: Unknown, c.1980. Image courtesy: The National Institute of Design (archive).
Known among his colleagues and students simply as GU, designer Gajanan Upadhyaya (1934-2021) was one of the founders of the National Institute of Design's Furniture Department.
Over his five-decade-long career, he collaborated with George Nakashima and Hans Gugelot, trained under Poul Kjærholm, furnished the Gujarat High Court, and taught some of the finest furniture designers in India.
Gajanan Upadhyaya trained as an architect at the Maharaja Sayajirao University in Baroda and joined the National Institute of Design (NID) in Ahmedabad as faculty in 1963.

NID had only just started. GU had been a casual participant in the designing of its campus by Gira and Gautam Sarabhai. His early years at the institution coincided with the dawn of its becoming.
The premiere design school of independent India, NID, was then in the midst of its experiments with pedagogy. Much of this involved deciding how best to teach students to design for a new nation.
Several noted international designers visited and contributed to this process.
Among them were the American architect and furniture maker George Nakashima and German industrial designer and lecturer at the Ulm School of Design, Hans Gugelot. Nakashima spent about three weeks at NID, during which he developed some new designs and worked on some old ones. Hans Gugelot came to the institute soon after for an equally short period to conduct a workshop. Upadhyaya worked alongside both, collaborating on designs and co-creating the India Lounge seating suite- or 24/42 Chairs - with Gugelot.
These brief experiences enkindled his interest in furniture making. To follow through, he enrolled in the furniture design programme at the Royal Danish Academy (RDA) in Copenhagen shortly. From 1966 to 1974 he lived, learnt and practiced his craft in Denmark, where his wife and children joined him.
At RDA, he trained under celebrated Danish architect/designer Poul Kjærholm. A strong proponent of industrial production, Kjærholm was known for his modern, functionalist design and extensive steel frames. Despite being impacted by his mentorship, however, GU's oeuvre has been far more versatile and spans a variety of material, including metal, textile, bamboo, and wood.
When he returned to NID in 1974, he taught his students to similarly follow their own path as designers and select their materials of preference. He was then an instructor at the furniture department - of which he was one of the founders - a position he held for more than two decades.
During his tenure, GU trained multiple generations of Indian furniture designers, including Sandeep Mukherjee (of Bangalore-based furniture firm Quetzel and Quercuspace), Mann Singh (design director of HOF India) and Dhruvkant Amin (founder of Tectona Grandis Furniture).
GU's furniture continues to be produced by the Ahmedabad-based TDW furniture, whom he was associated with since his retirement from NID in 1996. Chairs designed by him still furnish the Gujarat High court. They also lie scattered around the NID campus, bearing testament to his legacy both at the institution and beyond.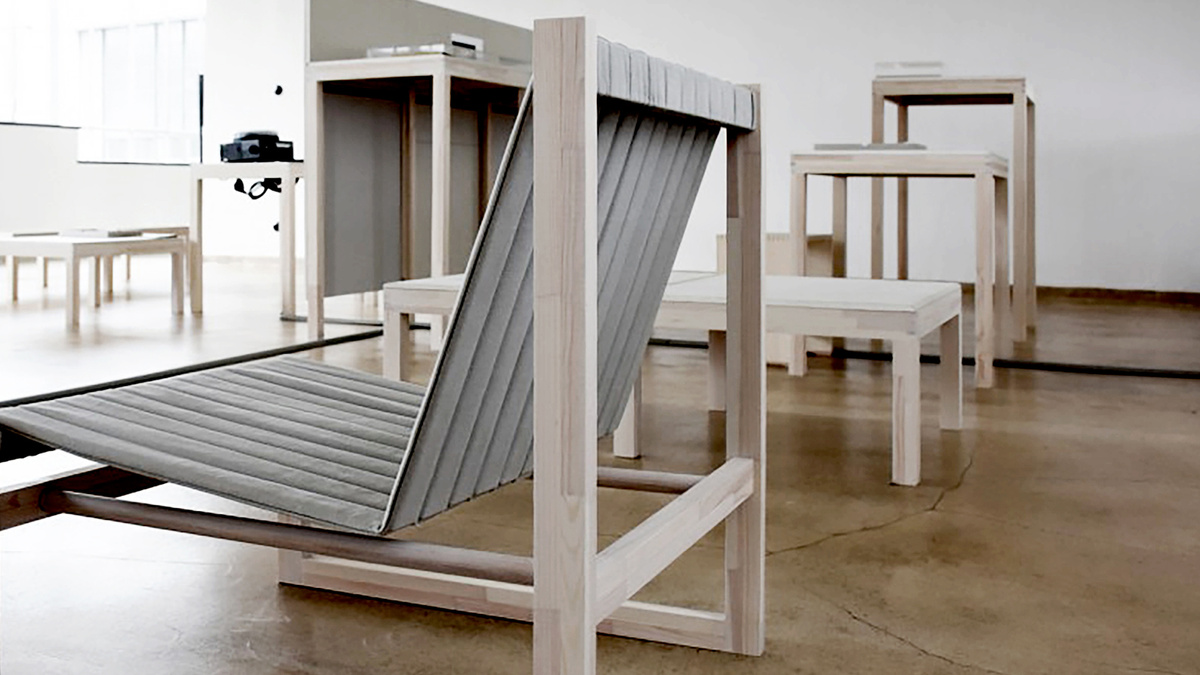 Design Cosmopolitanism: 'Between Chairs' Exhibition, Bauhaus Dessau, 2017
The Bauhaus Lab 2017 'Between Chairs' was a research programme on global modernism at Bauhaus, Dessau. For the culminating exhibition, participants recreated the India Lounge designed by Gajanan Updhayaya and Hans Gugelot.
Read Journal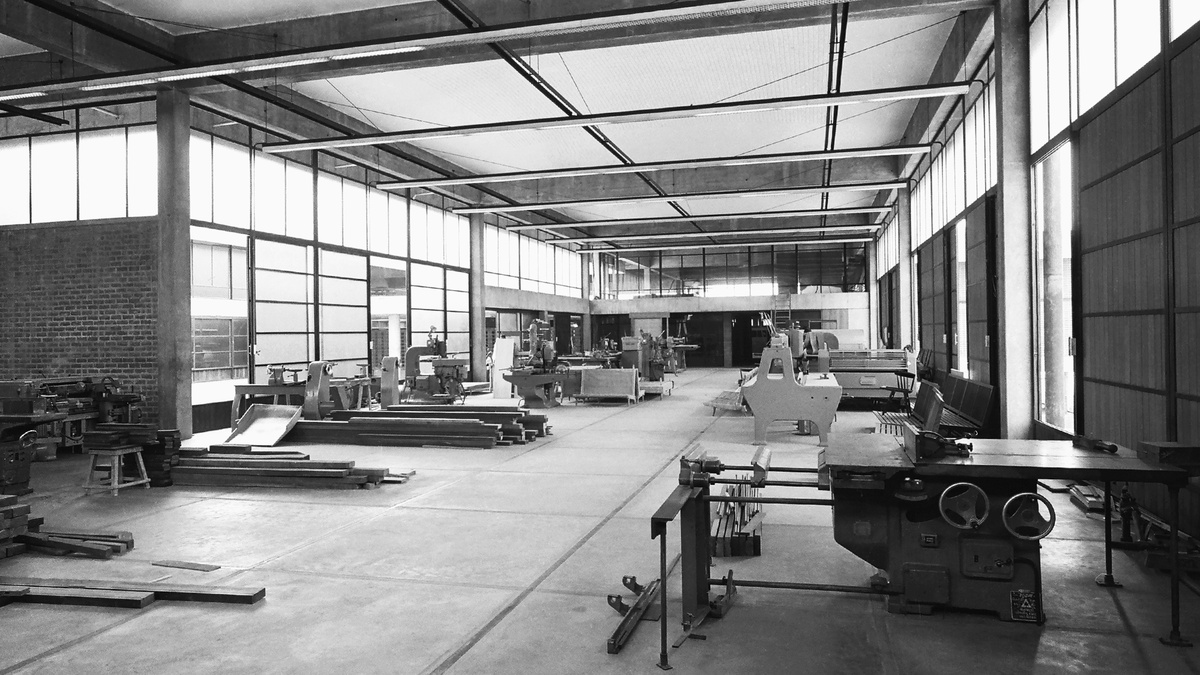 The National Institute of Design: Making a New Nation, By Design
In 1961, an independent India established its premiere design school, the National Institute of Design, in the city of Ahmedabad. Several agents, both local and global, were instrumental in its creation.
Read Journal