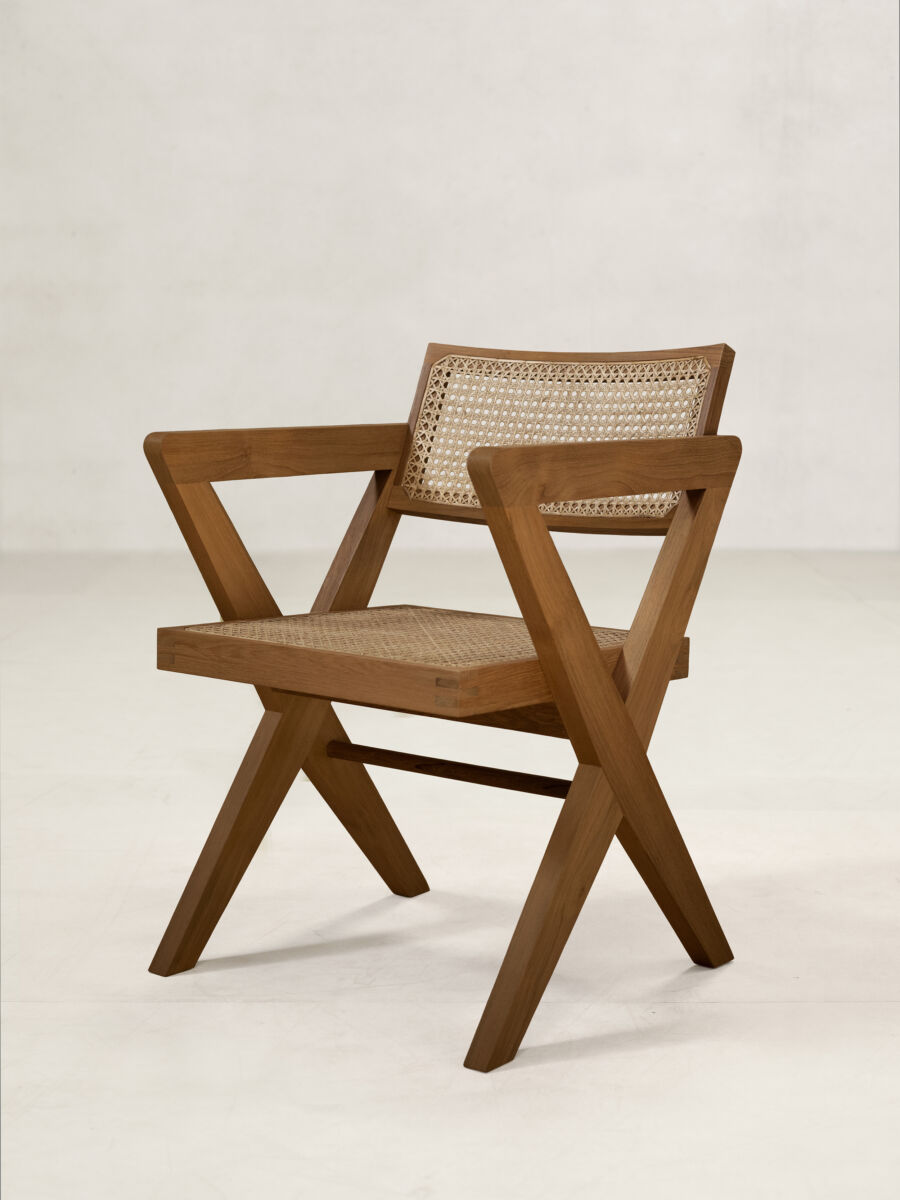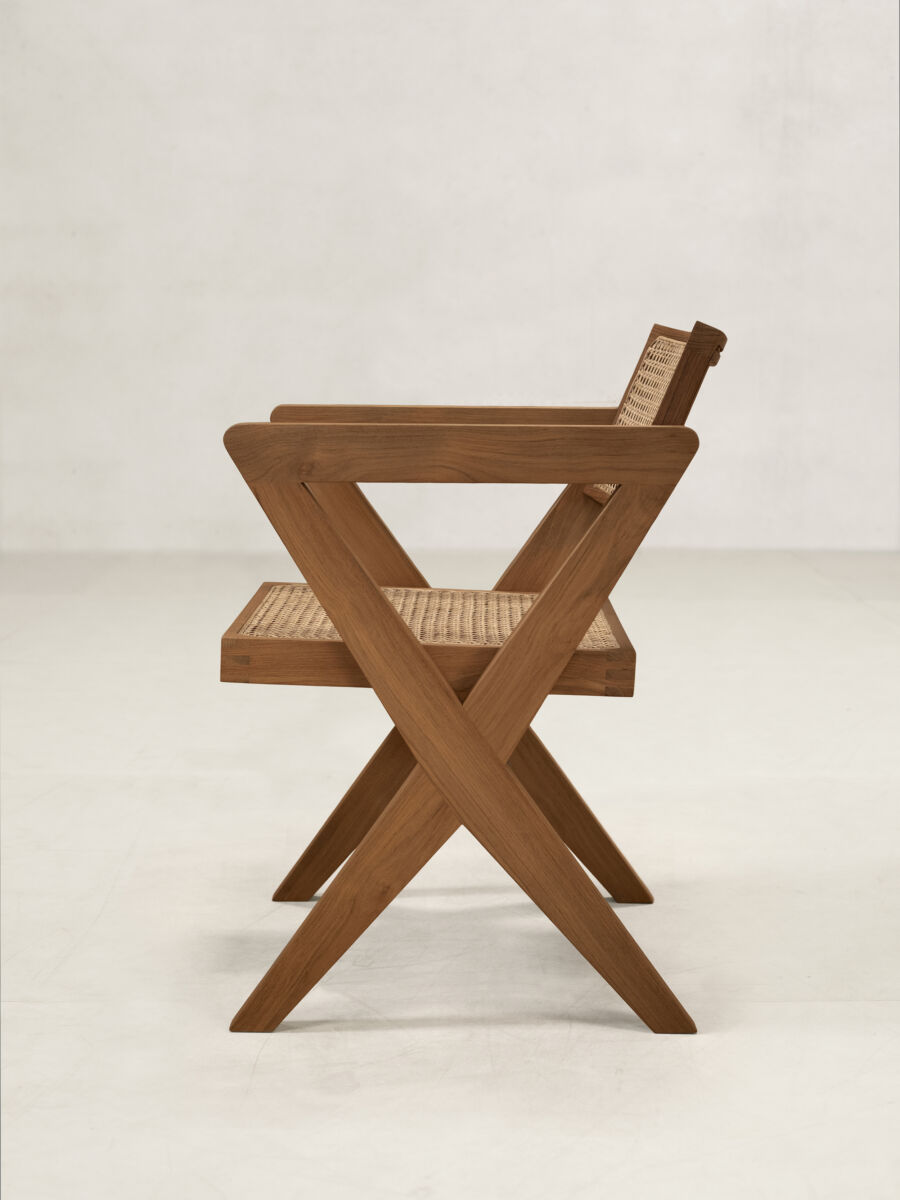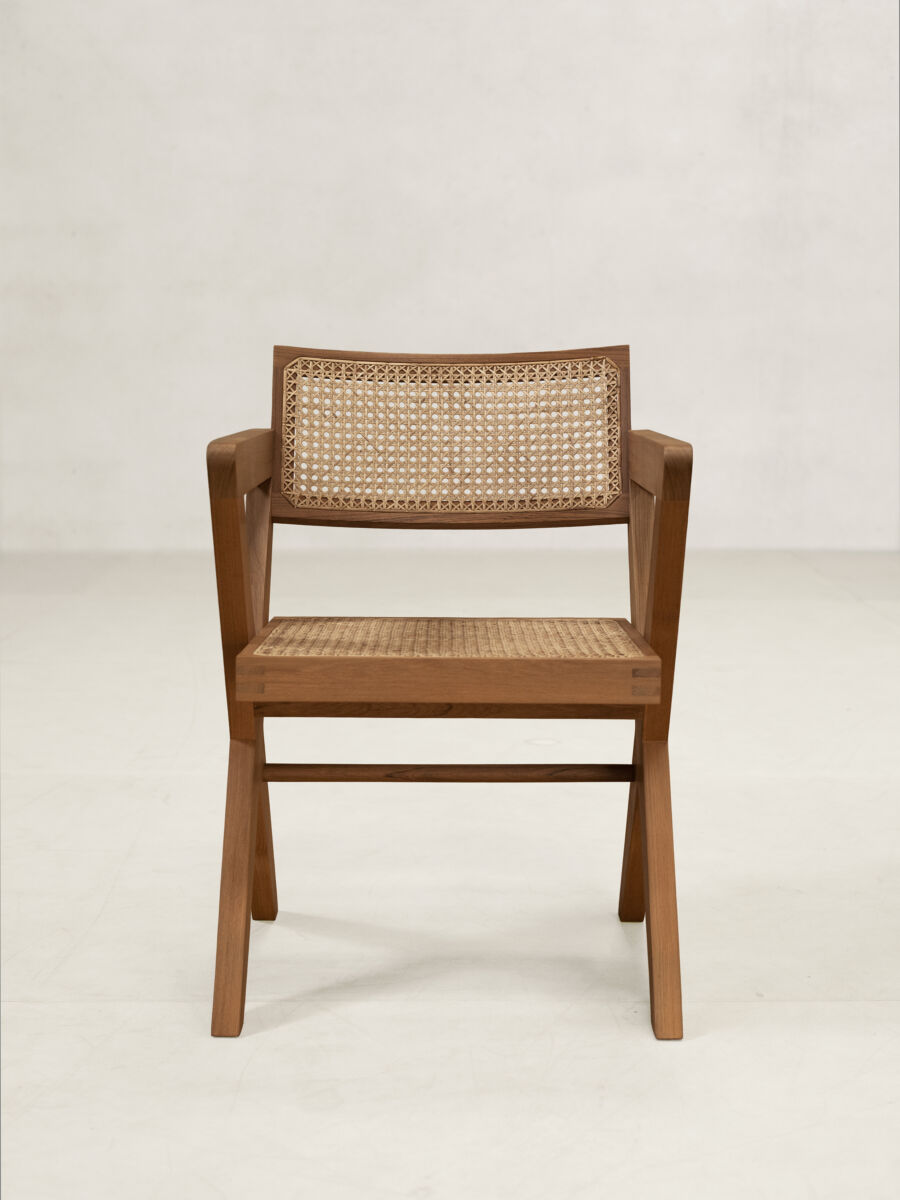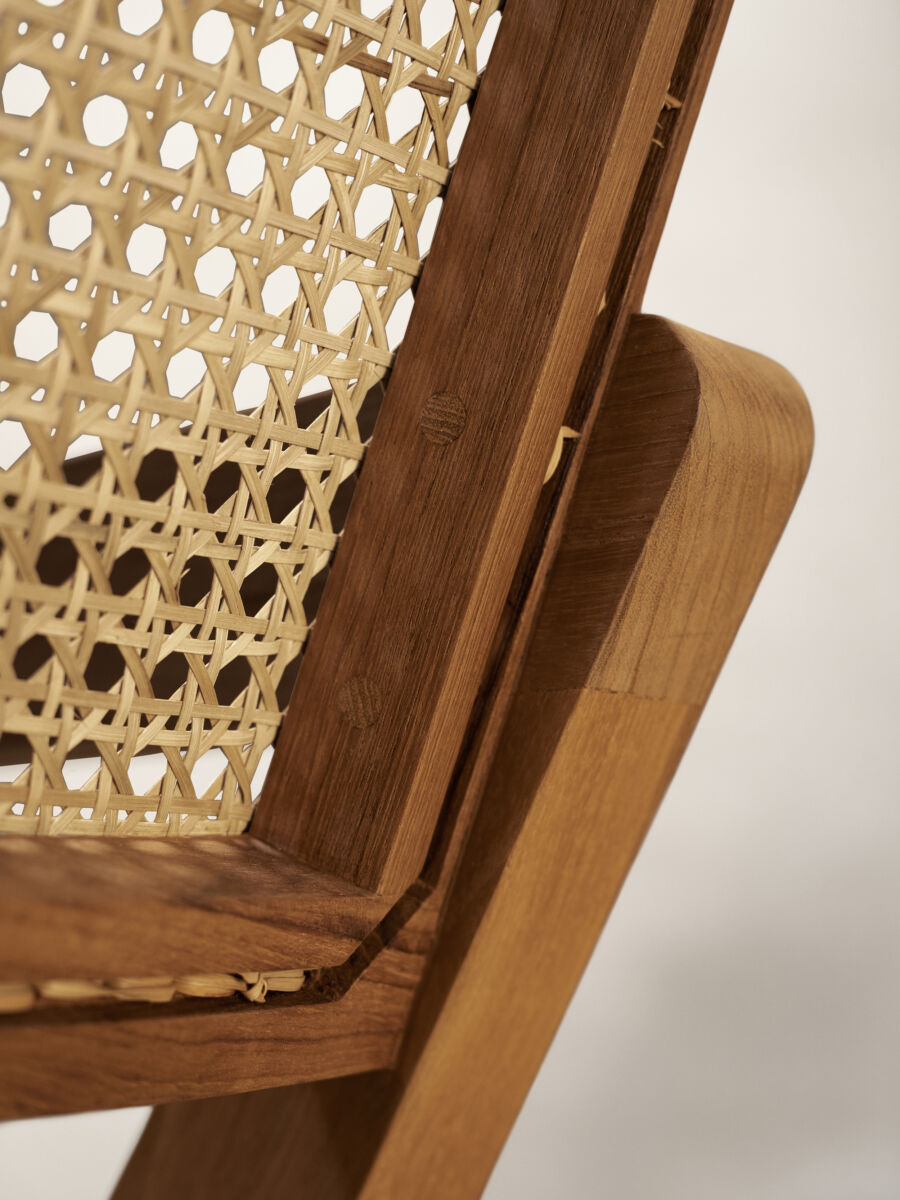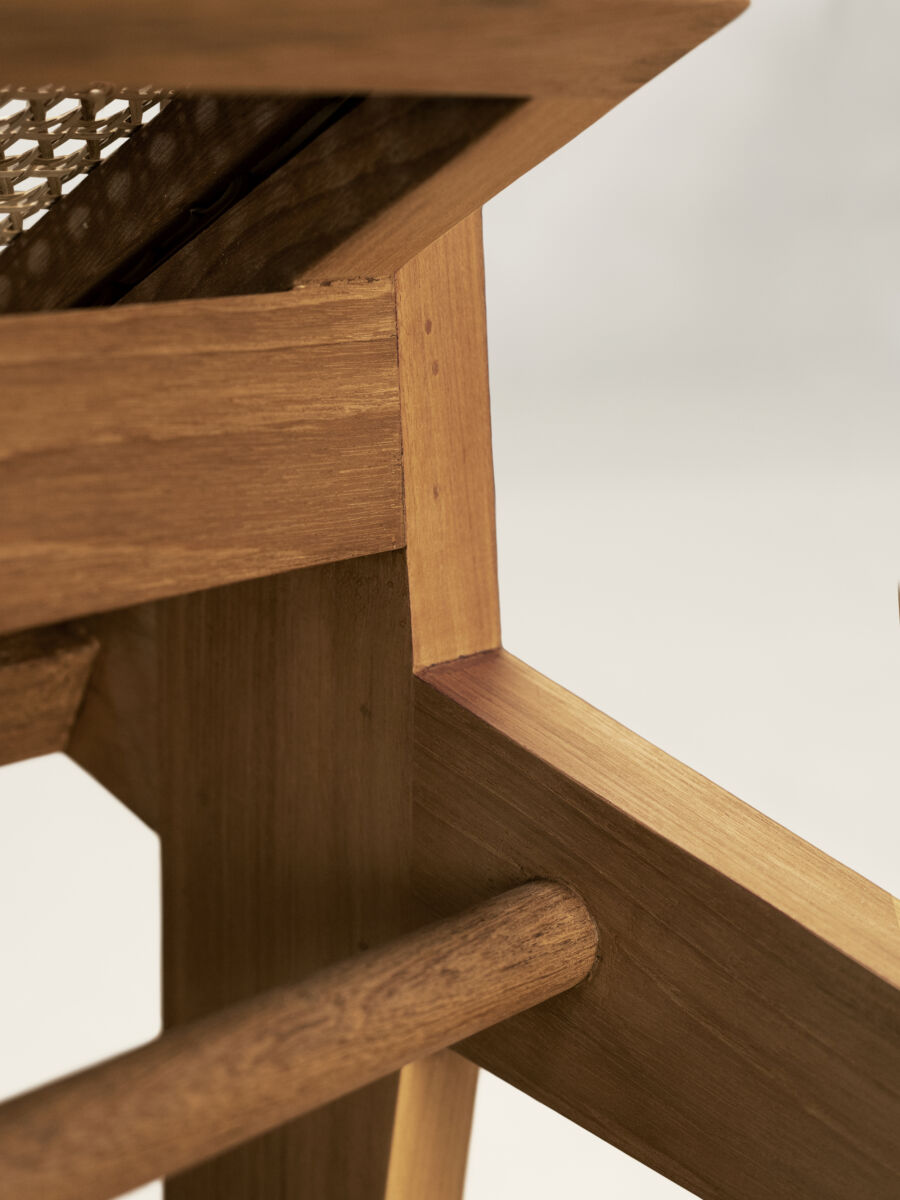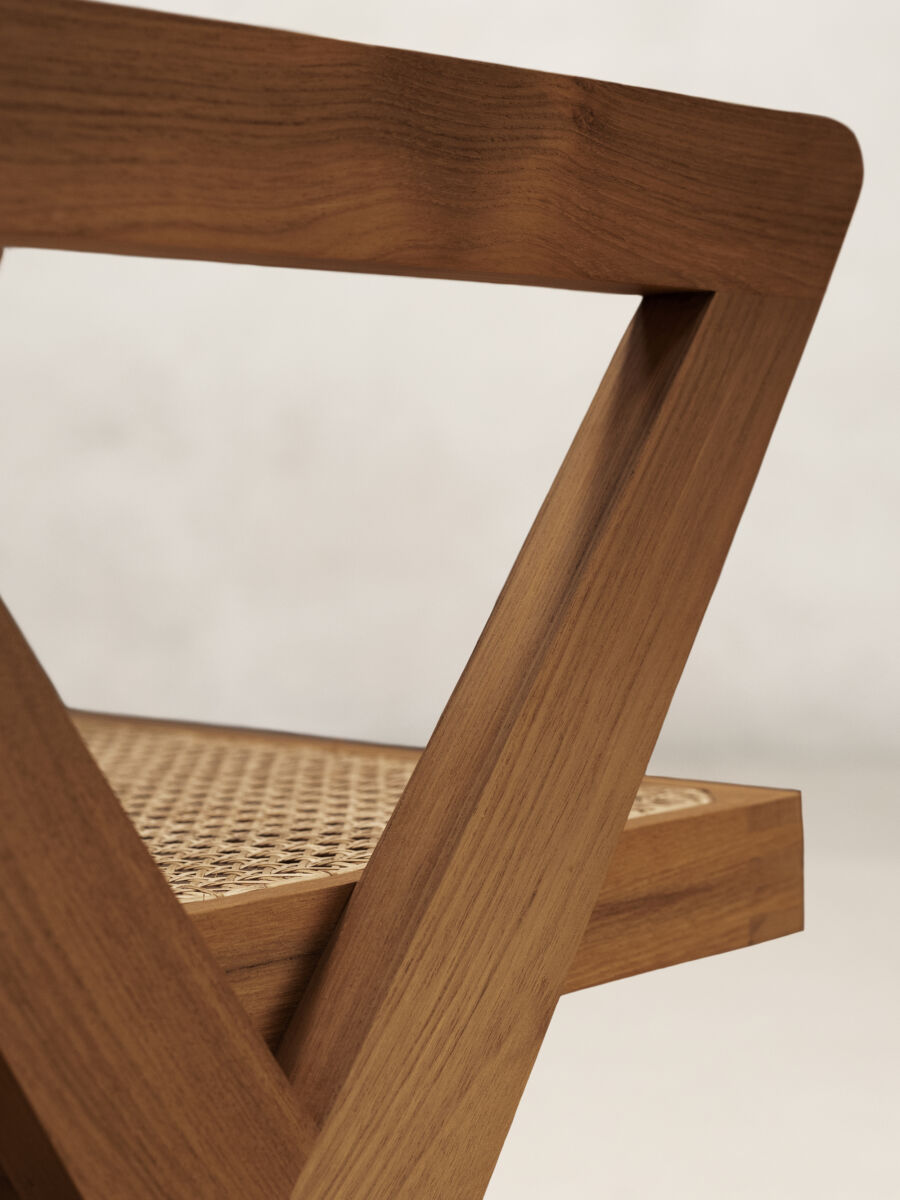 Product Description
A handmade re-edition of the Office Armchair with cross legs (X leg) designed for buildings in Chandigarh in the 1960s. Symmetric 'X' or 'cross' units on either side form a unified armrest and leg assembly. The curved backrest is freestanding and bowed. The X legged version of the Office Chair was not made in very large quantities; the V legged version was produced in far larger numbers in the prolific period between the mid 1950s to mid 1970s.

Product Specification
Standard dimensions
H 30.8 / D 22.7 / W 20.9
H 78.0 / D 57.5 / W 53.0
Materials
Teak (Tectona Grandis)
Natural Cane
Other information
Arm Height -

26.4

67.0

Seat Height -

17.4

44.0
Download technical sheet

●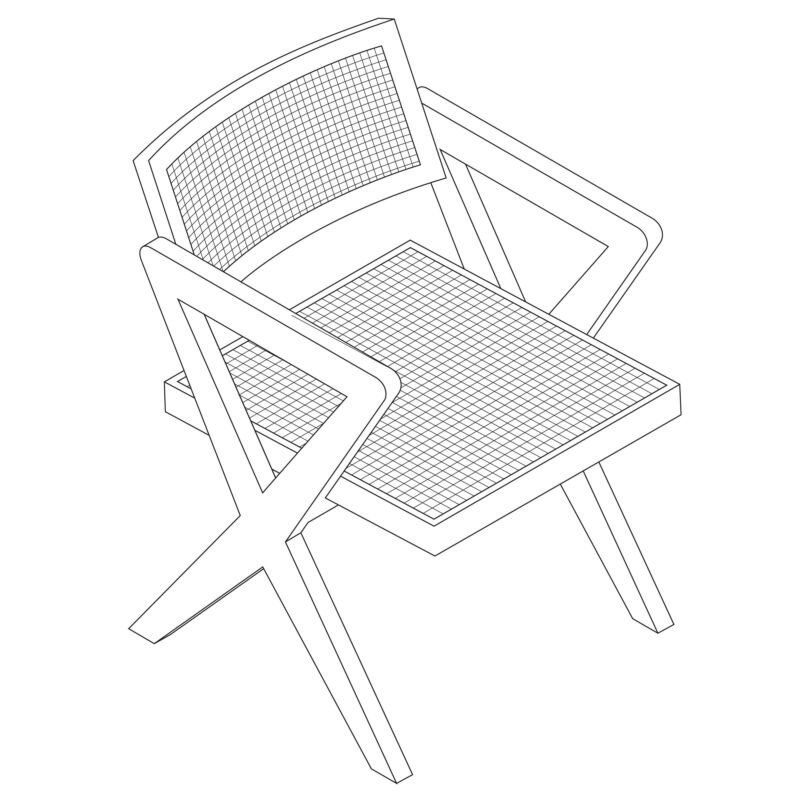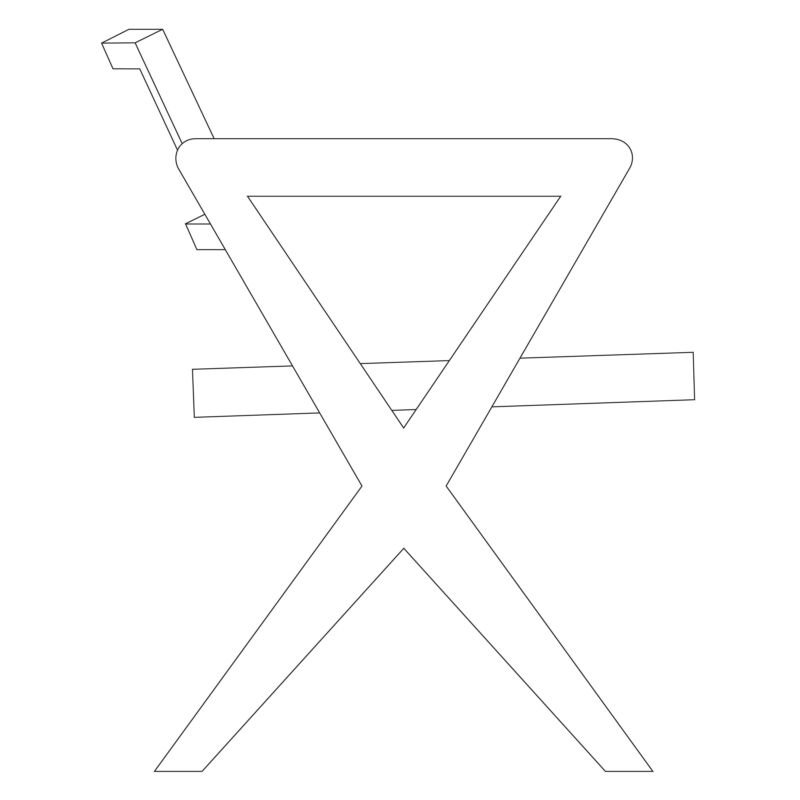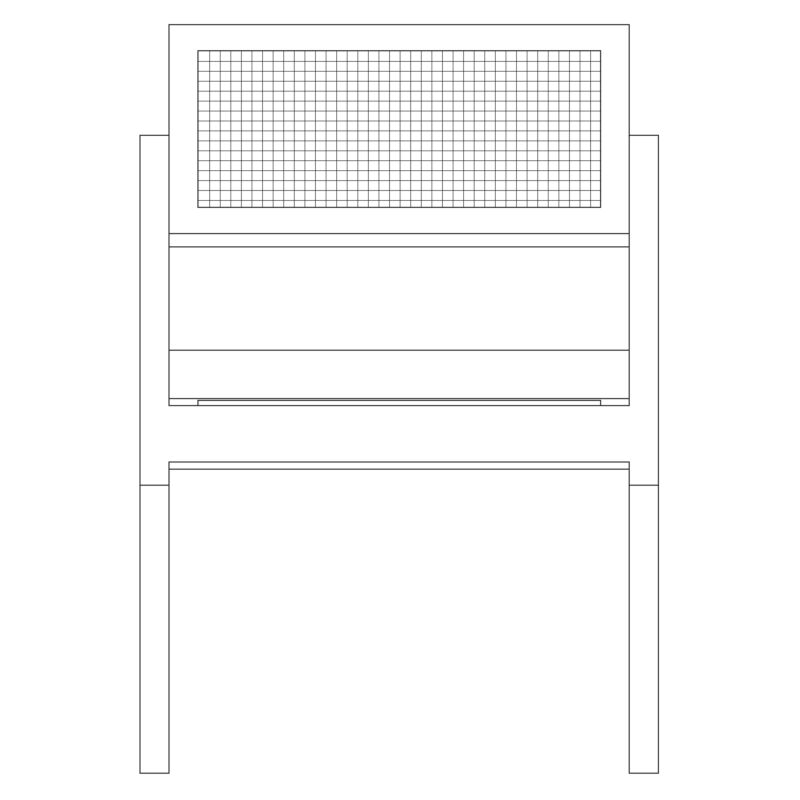 Product Options
We offer this product in a choice of three wood finishes: Natural Teak, Dark Stain and Z4 Walnut.

For the Natural Teak finish, the wood is sanded and finished with hard wax oil to bring out the natural, golden-brown colour of the teak.

For the Dark Stain finish, a coat of water-based, teak stain is applied to give the wood a darker teak shade, followed by a coat of sealer.

For the Z4 Walnut finish, a proprietary one, the wood is hand-stained with a water-based walnut stain and then a coat of sealer is hand-applied.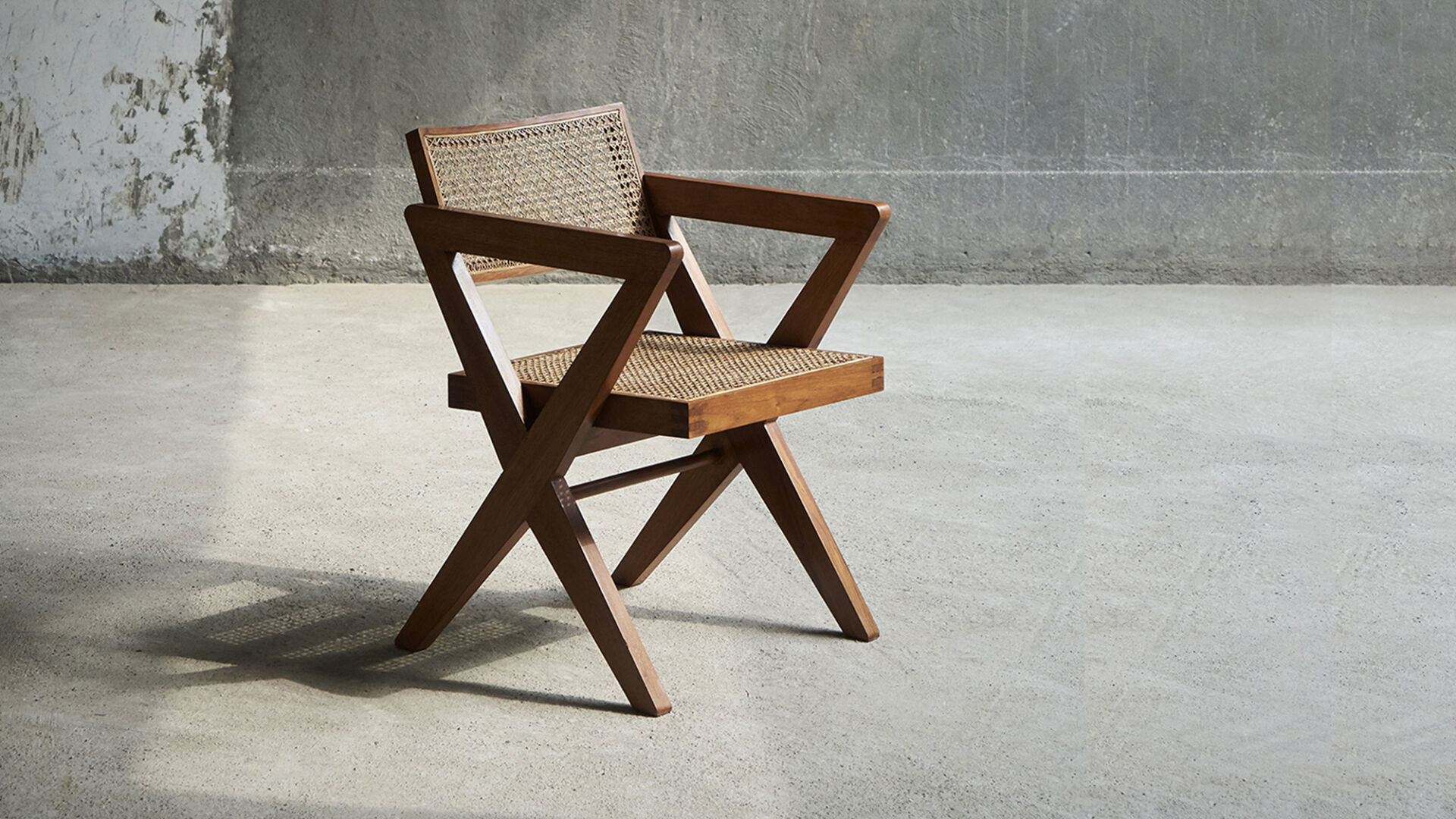 Photographer: Martien Mulder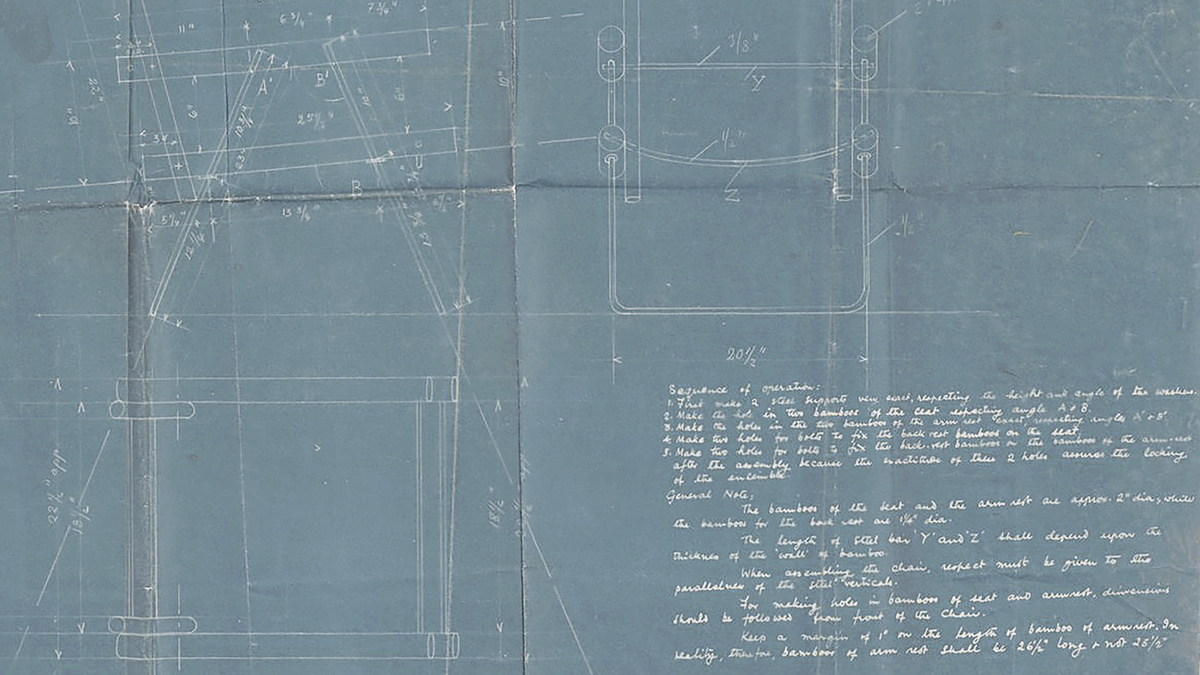 The Genesis of the Chandigarh Chair: Furniture as Infrastructure
There are several things unique about the furniture made for the city of Chandigarh in the 1950's. The most striking among these is that they were conceived at the same time as the city, as a component of its master plan.
Read Journal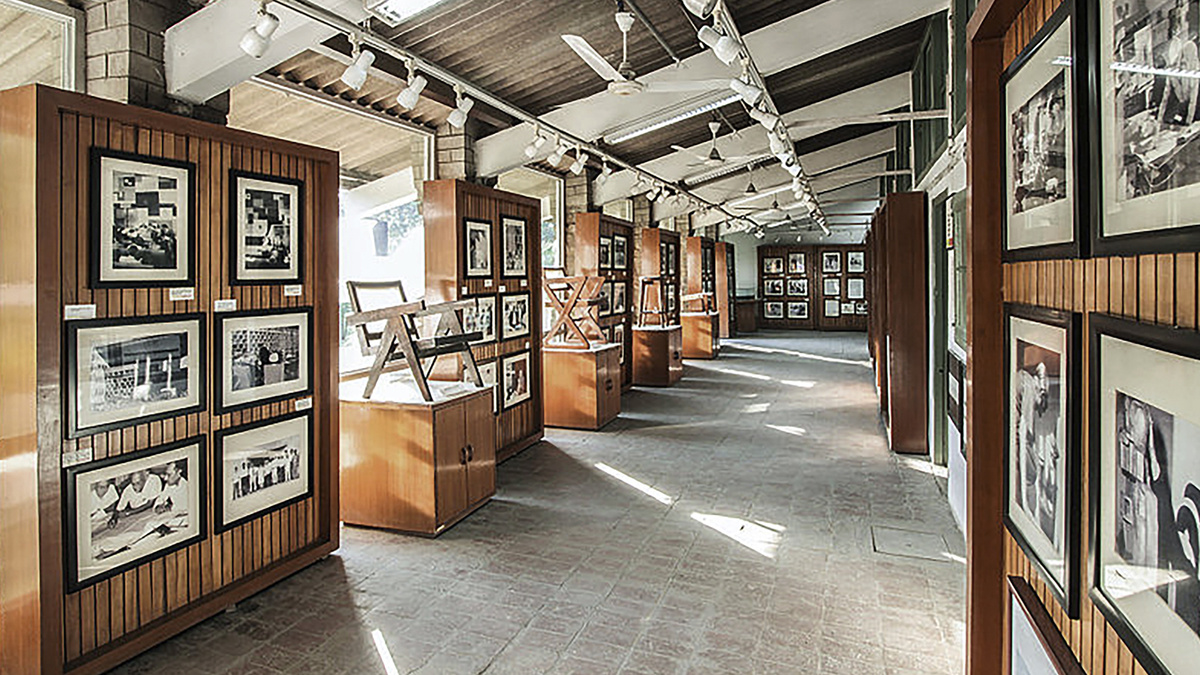 Upholding Europe's Legacy: From Chandigarh's City Furniture to 'Pierre Jeanneret's Chairs'
The quiet extraction of heritage furniture from Chandigarh spoke of the Indian government's disregard and neglect. But it also revealed a profit chain linking officials, antique dealers, and powerful Euro-American institutions.
Read Journal