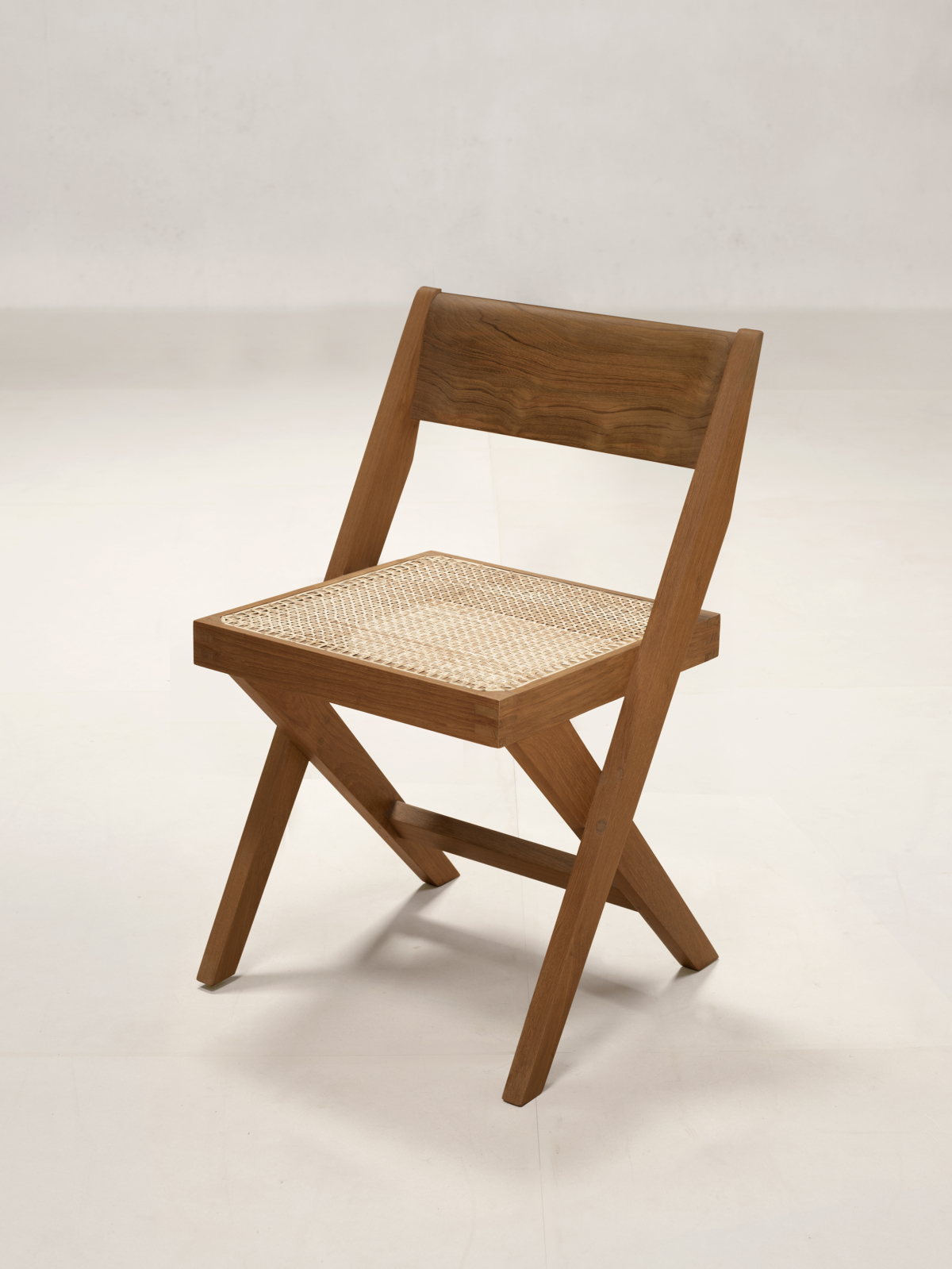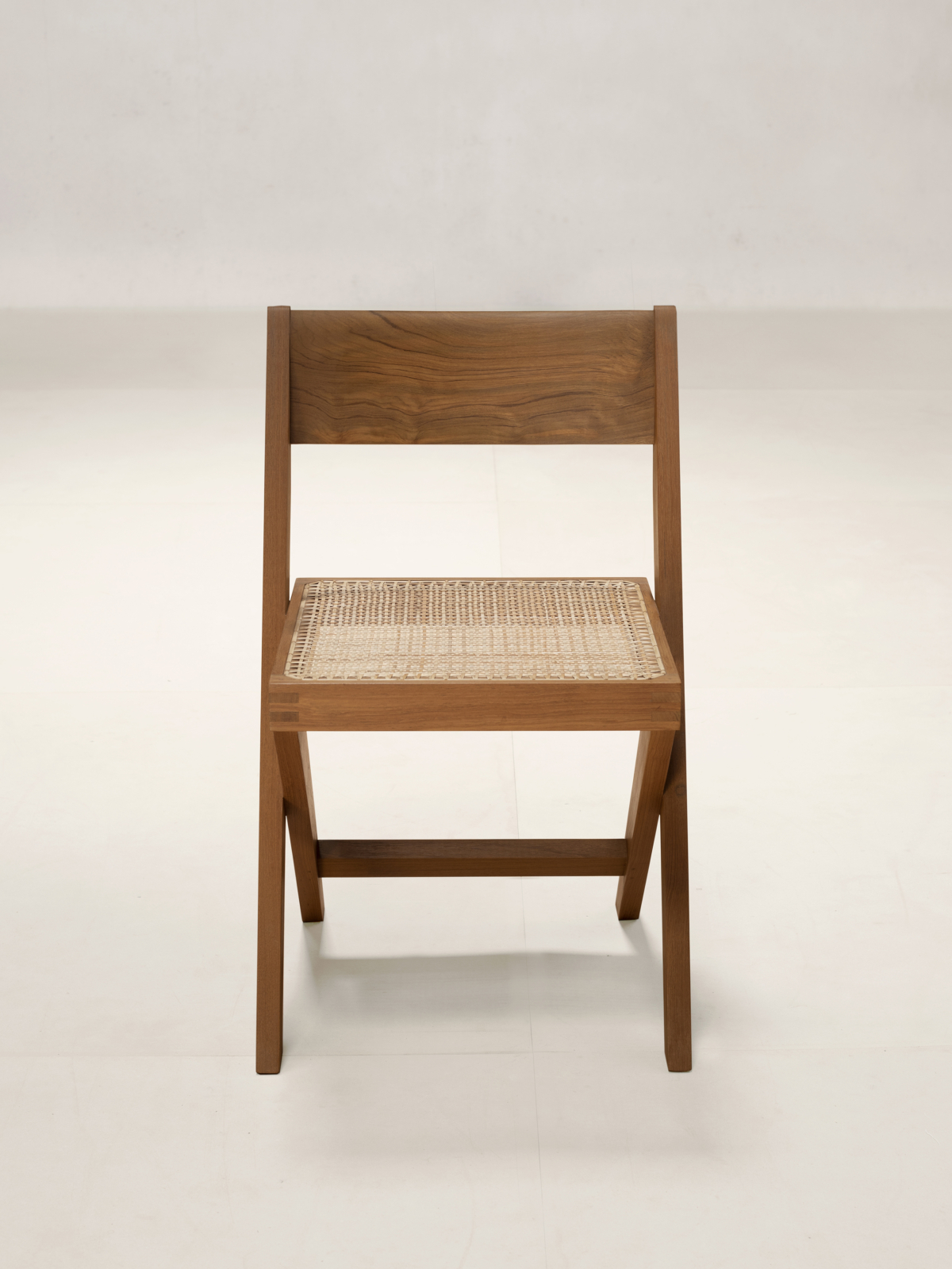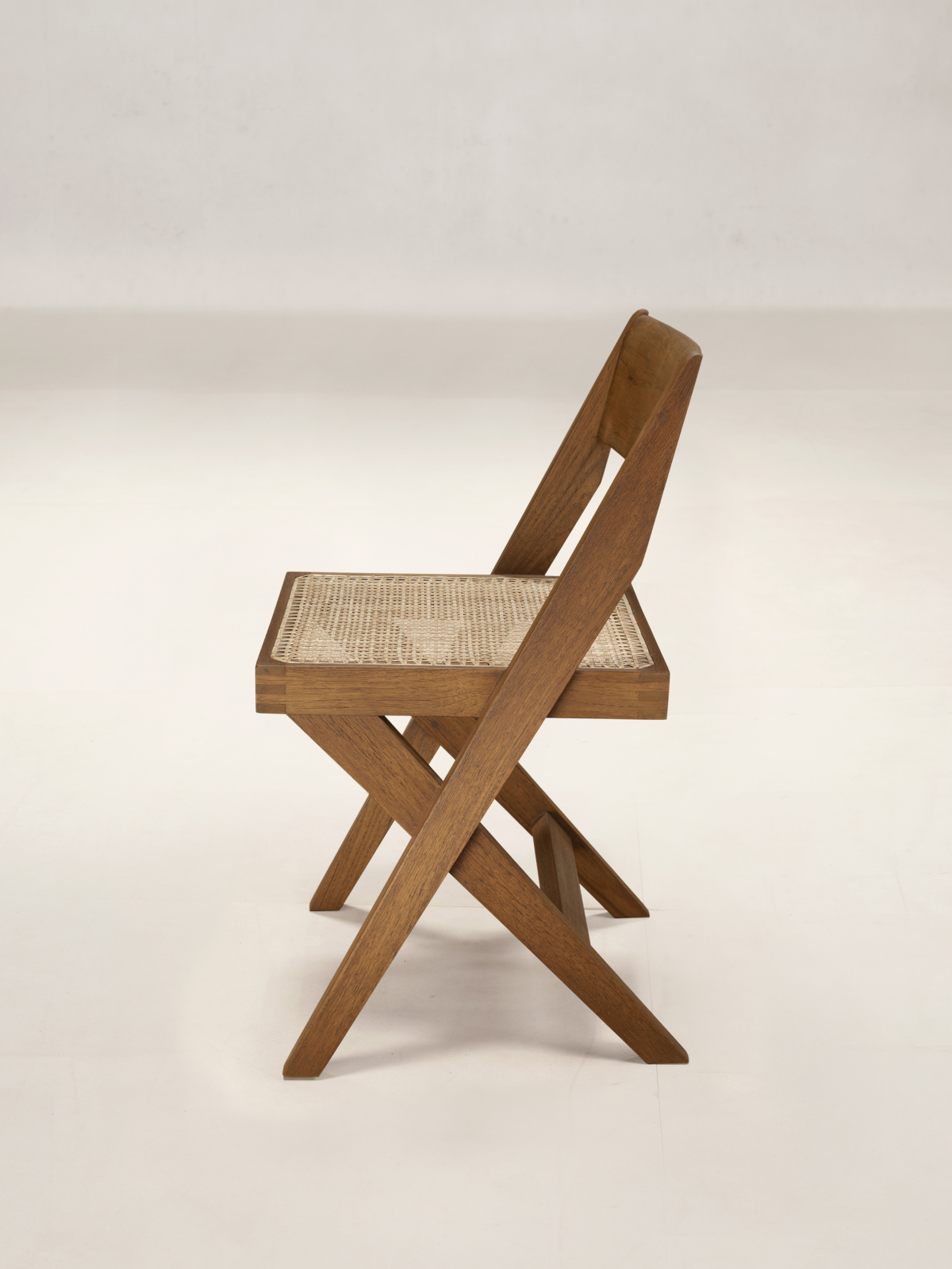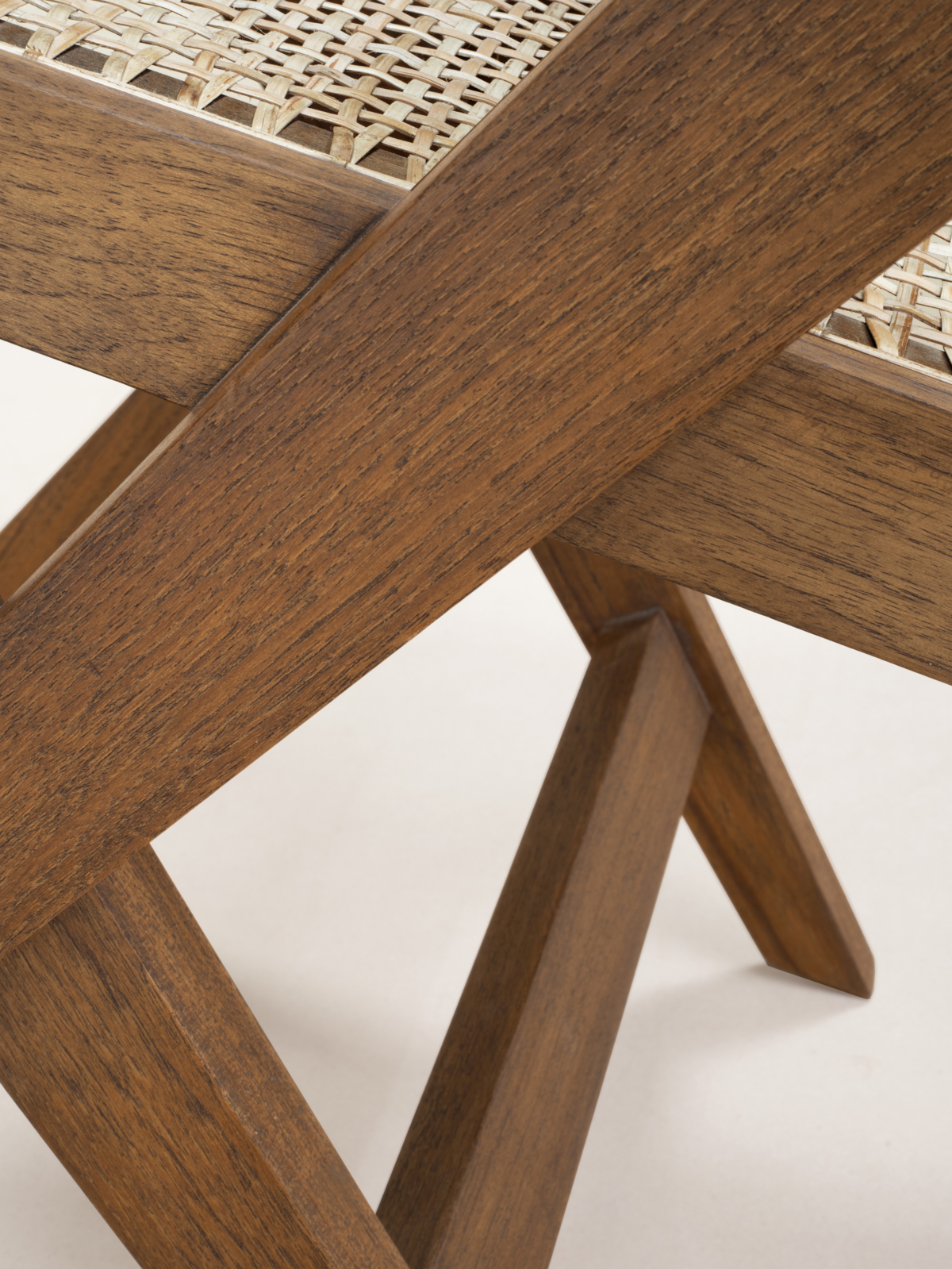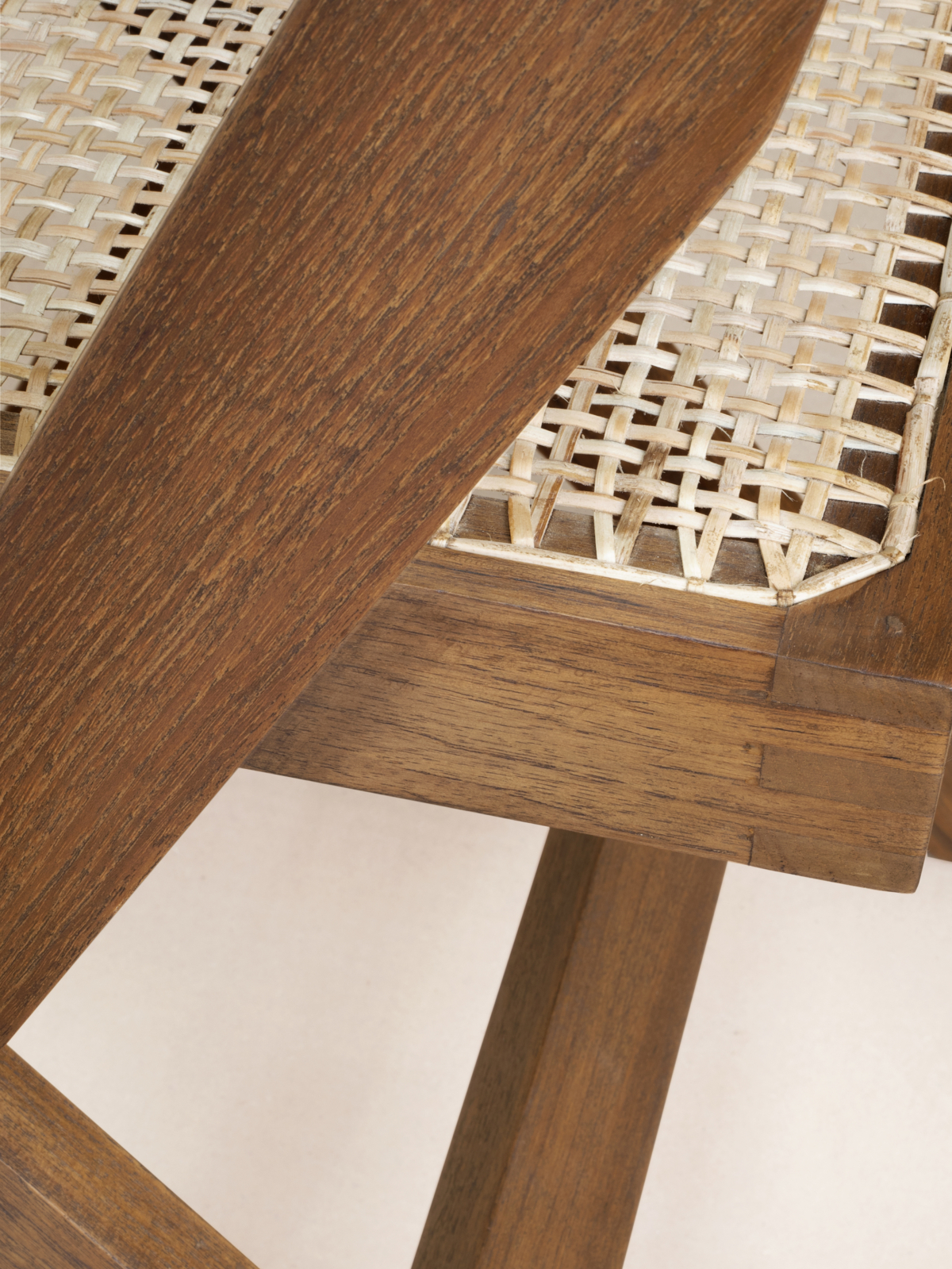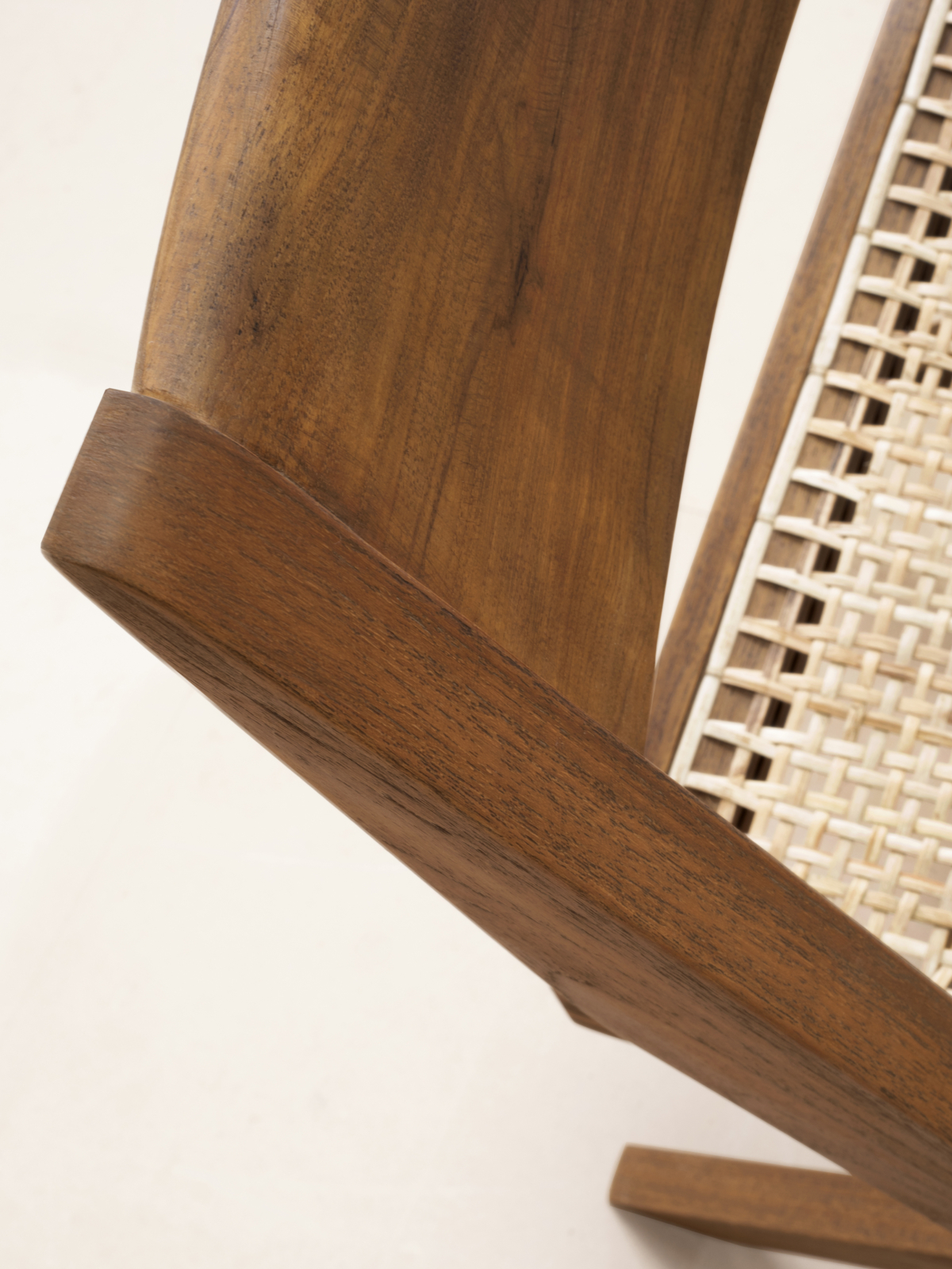 Product Description
Our Library Chair is a contemporary re-edition of the study chair created for the university library in Chandigarh. The chair has a cane lattice seat and a solid teak back rest. A single cross bar or brace lends support to the back legs. The backrest in our edition is one notch lower than the top of the side frames, an aesthetic detail we liked in certain vintage models we studied in Chandigarh.
Product Specification
Standard dimensions
H 30.2 / D 18.2 / W 18.6
H 76.5 / D 46.0 / W 47.0
Materials
Teak (Tectona grandis)
Natural Cane
Other information
Seat Height -

17.8

45.0
Download technical sheet

●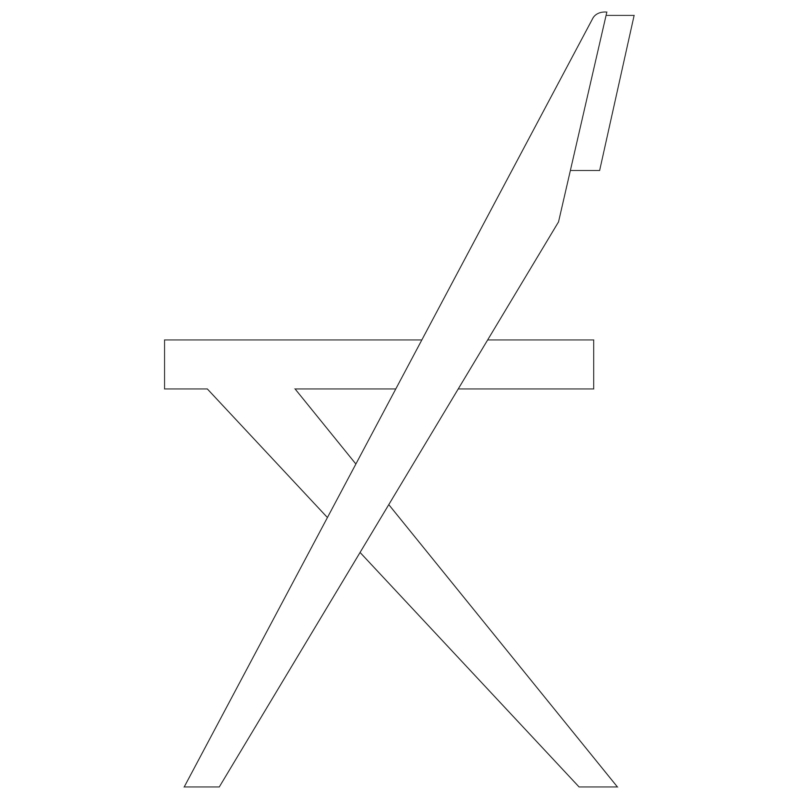 Product Options
We offer this product in Natural Teak or Dark Stain finish. For the Natural Teak, we do not stain the wood; the wood is sanded to smoothness and transparent wood polish and sealer are applied to bring out the natural golden brown colour of teak. For the Dark Stain, a coat of teak stain is applied to give the wood a darker shade. Please note, each batch of teak is unique and actual shade may vary a little from the reference images.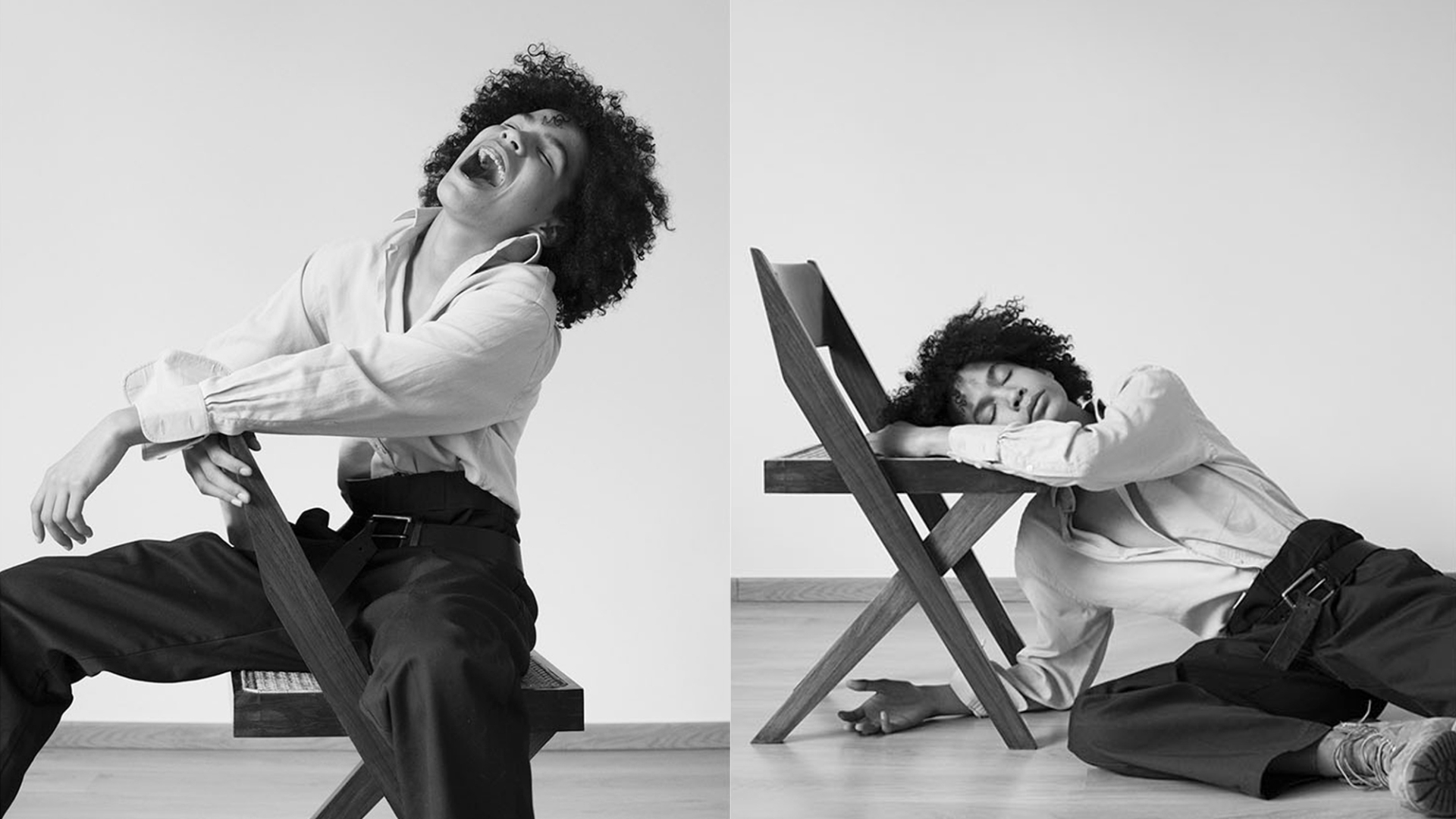 Photographer: Ismael Moumin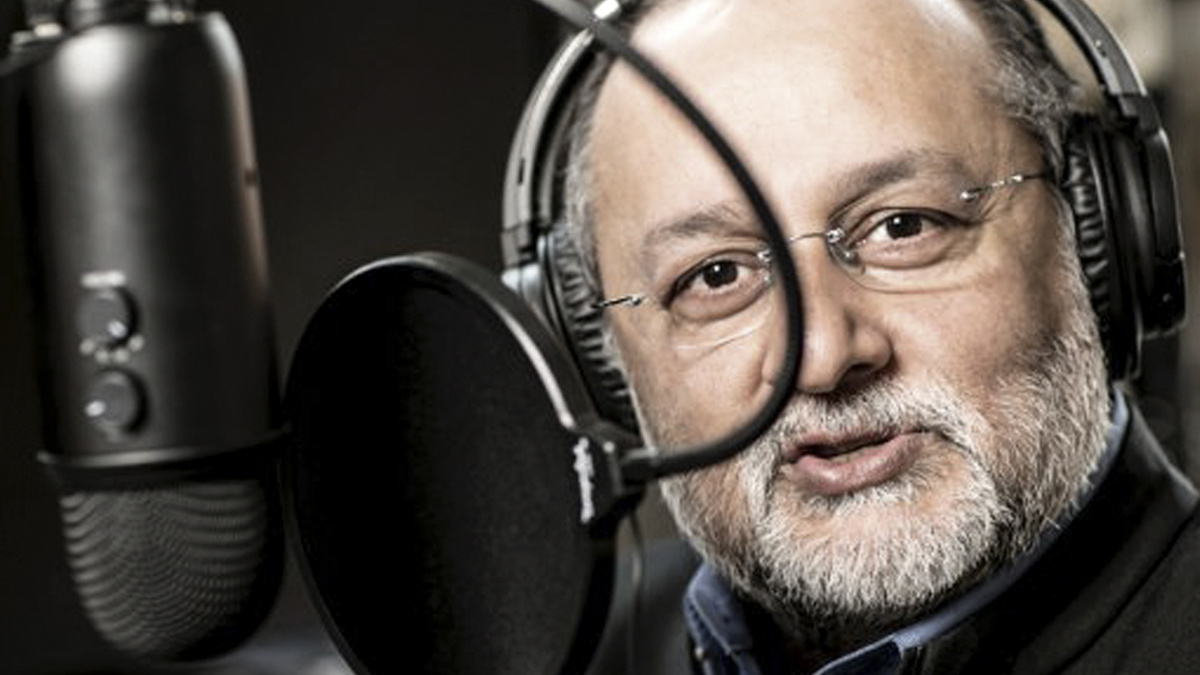 In Conversation With Professor Vikramaditya Prakash: On the Authors of Chandigarh
Dr. Vikramaditya Prakash is Professor of Architecture at the University of Washington, Seattle and grew up in Chandigarh. Here he discusses the first generation of Indian Modernists who worked on the architecture & furniture of Chandigarh.
Read Journal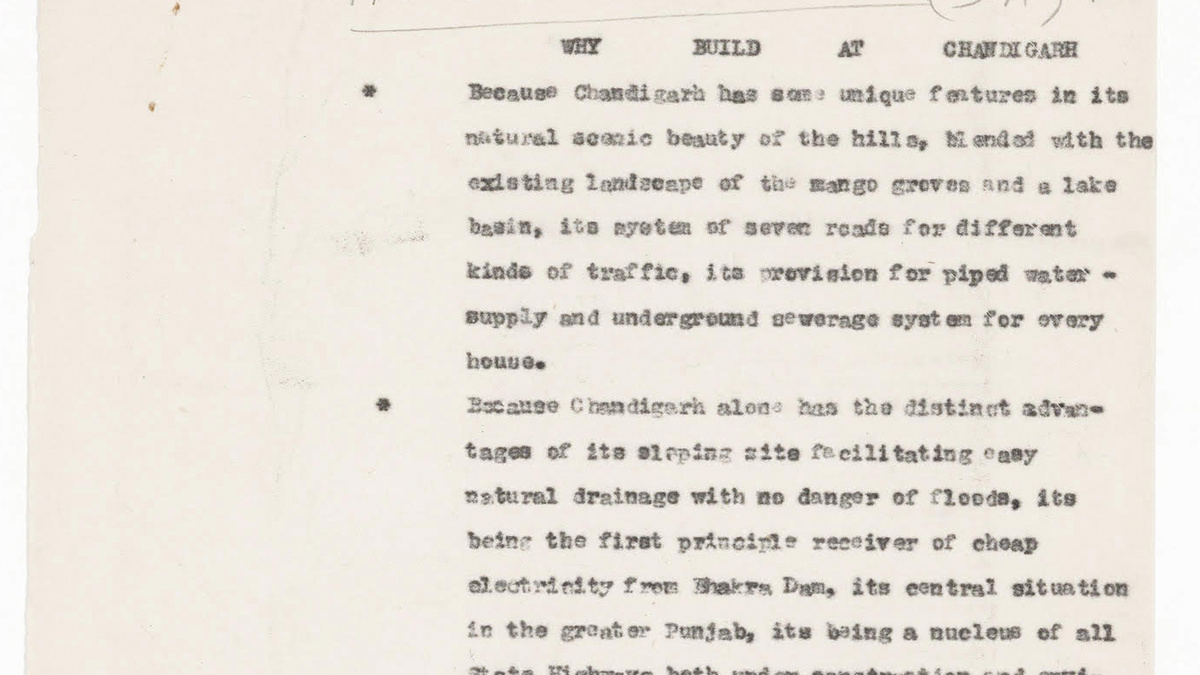 Phantom Hands Supports Canadian Centre for Architecture's 'Find and Tell' Program
Phantom Hands supported Dr. Sangeeta Bagga's participation in the Canadian Centre for Architecture's 'Find and Tell' research residency in 2019 to study photographs from the Pierre Jeanneret archive.
Read Journal