Upholstery
Our upholstery unit makes sofas, seat cushions, bolsters, lamp shades and packing bags. Top quality sewing and foam cutting machines are complemented by hand sewing and other manual craft practices in our production process.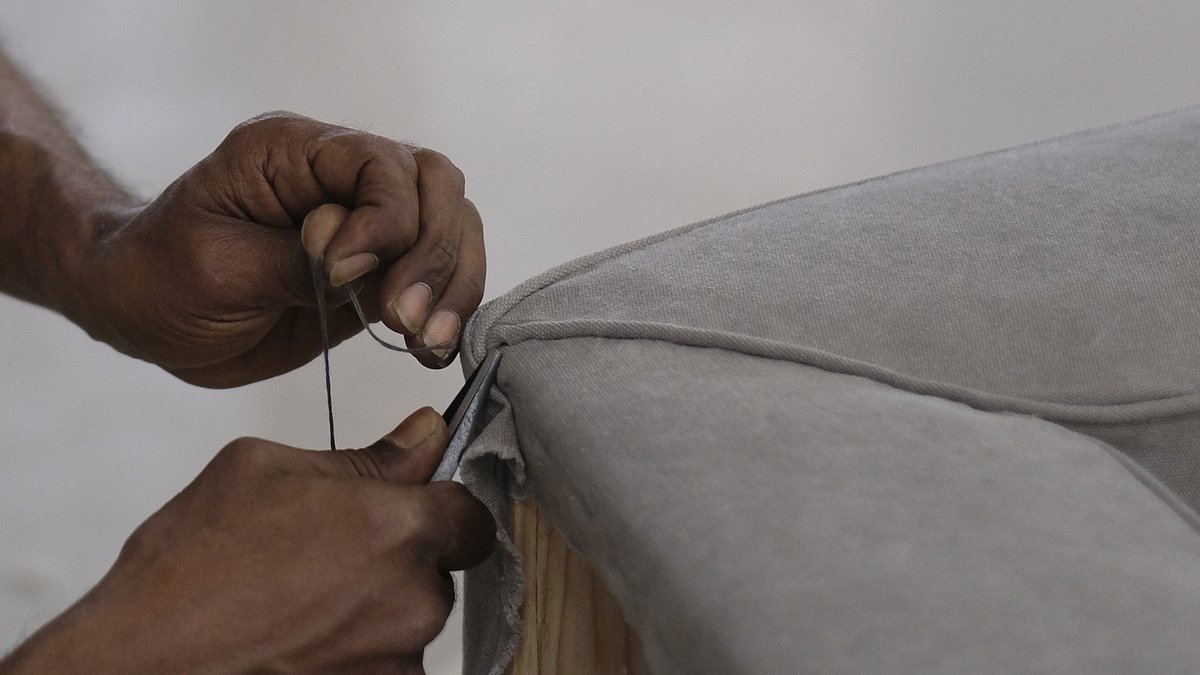 Like our other artisans, the upholsterers and tailors who work in our upholstery unit come from traditional communities and were handed down their know-how generationally. Several of them are from the northern Indian state of Uttar Pradesh.
Our upholstery unit is spacious and dust free with a well-organised layout and adequate storage areas for fabric and foam. Apart from sewing machines, we have overlock machines, compressor stapling systems, foam cutting machines and different types of hand tools.
A variety of fabrics - velvets, woollens, cotton, linen and silk - are used in the upholstered chairs and sofas we make. For each model we make, we specially calibrate high resistance polyurethane foam in a combination of densities, so as to ensure optimum ergonomic comfort and durability.
We complement appropriate top quality machinery with manual craft practices in our production - for instance, the seams on the arms of our sofas are meticulously hand sewn. Fabric and foam cutting for each model is completely based on documented templates; fabric cutting templates are developed for different types of fabrics based on their stretchability and other characteristics.