Carpentry
Our carpenters are from various traditional woodworking communities of India and hail from Rajasthan, Uttar Pradesh, Bihar, Bengal, and Kerala.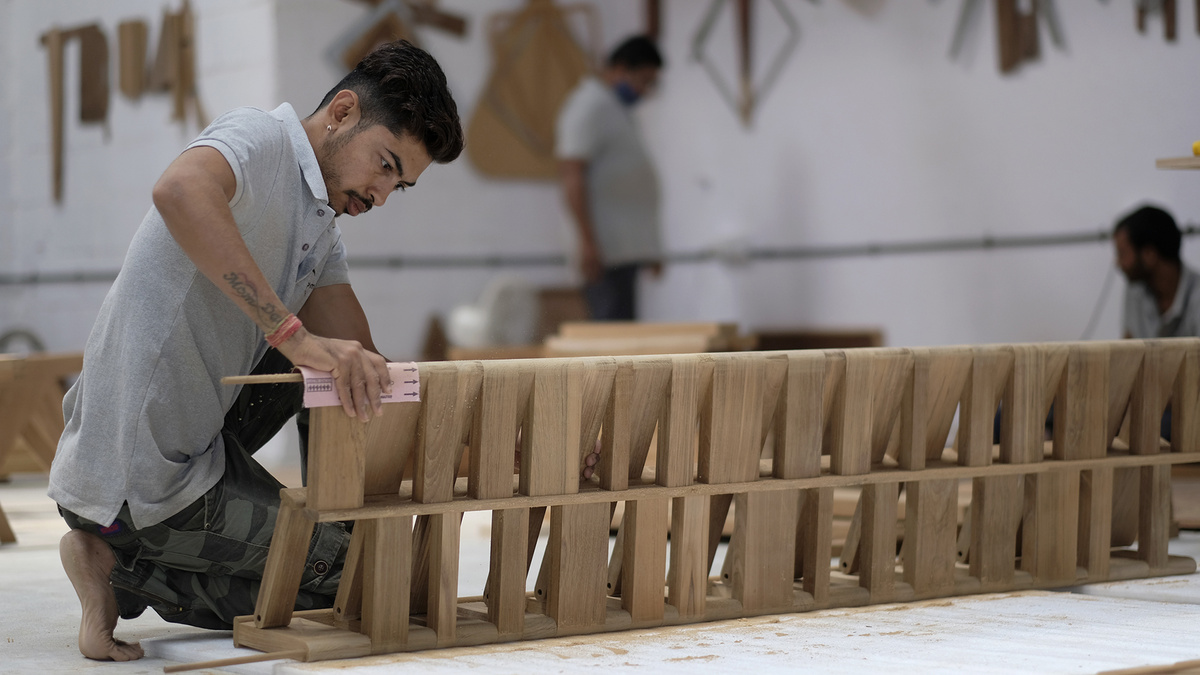 Our factory is in a semi-industrial area on the outskirts of Bangalore, spread over 1500 square meters. Production facilities include outdoor and indoor areas with plenty of natural light and ventilation that provide a healthy and inspiring work environment. Exhaust fans and LED lights supplement natural lighting and ventilation.
Like most carpenters in India, our carpenters sit and work on the floor. This allows them to use not just their hands, but also their feet to hold the wood in place while they work on it. Each carpenter has their own set of hand tools, which they sharpen and clean everyday as a ritual.

While craftsmanship using hand tools is at our core, our carpentry workshop is also equipped with classical woodworking machines like planers, thicknessers, routers, table saws, and band saws to perform precision operations in cutting, sizing, routing, drilling, etc. All our machines are connected to dust collectors that keep the workshop relatively clean and reduce atmospheric dust.
We are fully compliant with health and safety regulations specified in the Factories Act of India. First-aid kits are available in all our workspaces and multiple fire extinguishers are present in each area. Fire safety training is conducted frequently. Carpenters who work on machines are trained and mandated to use personal safety equipment like masks, safety goggles, gloves, etc.