Phantom Hands at Spring Place, New York City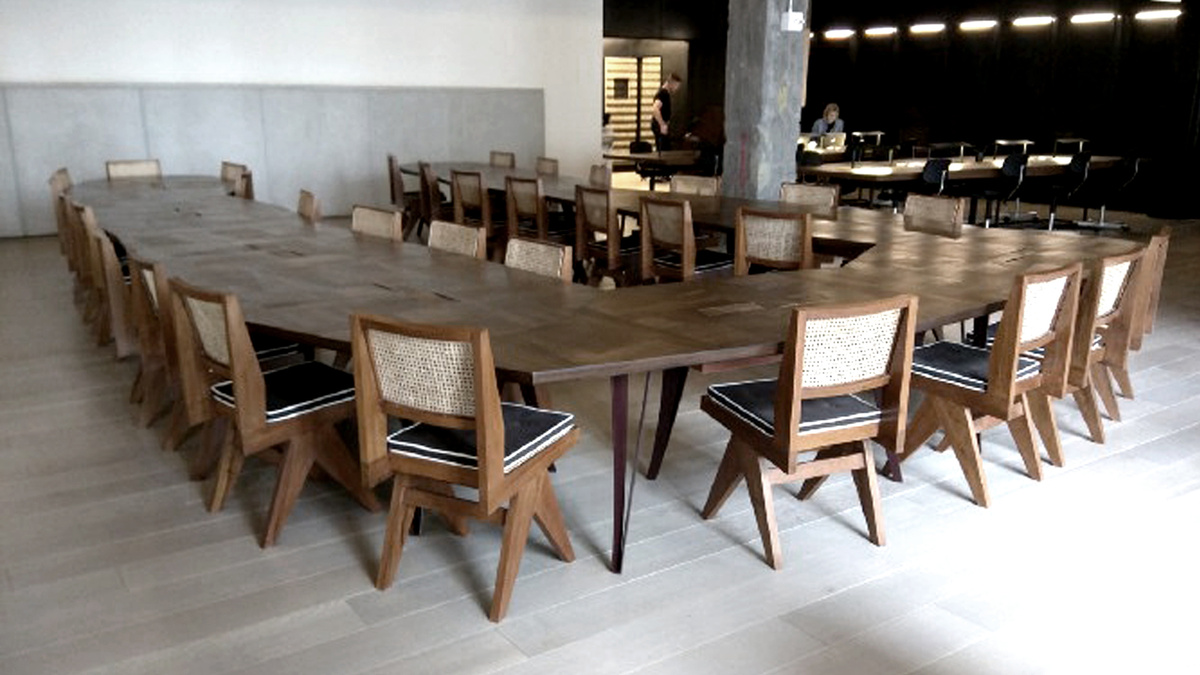 Image caption: Phantom Hands' armless chairs at the board room of Spring Palace. Images courtesy: Phantom Hands Archive.
A visit to Spring Place, New York City.
I was in New York last month for a couple of weeks and keen to visit Spring Place, 'a workspace and membership club connecting work, leisure and culture for a select community of global influencers, creative entrepreneurs and industry leaders'.
Spring Place opened recently in the TriBeCa neighbourhood of Manhattan and their interior designers had purchased 33 armless chairs and four coffee tables from our Project Chandigarh collection.
I figured it would be difficult for me to visit during spring as they were reluctant to let non-members in for a visit.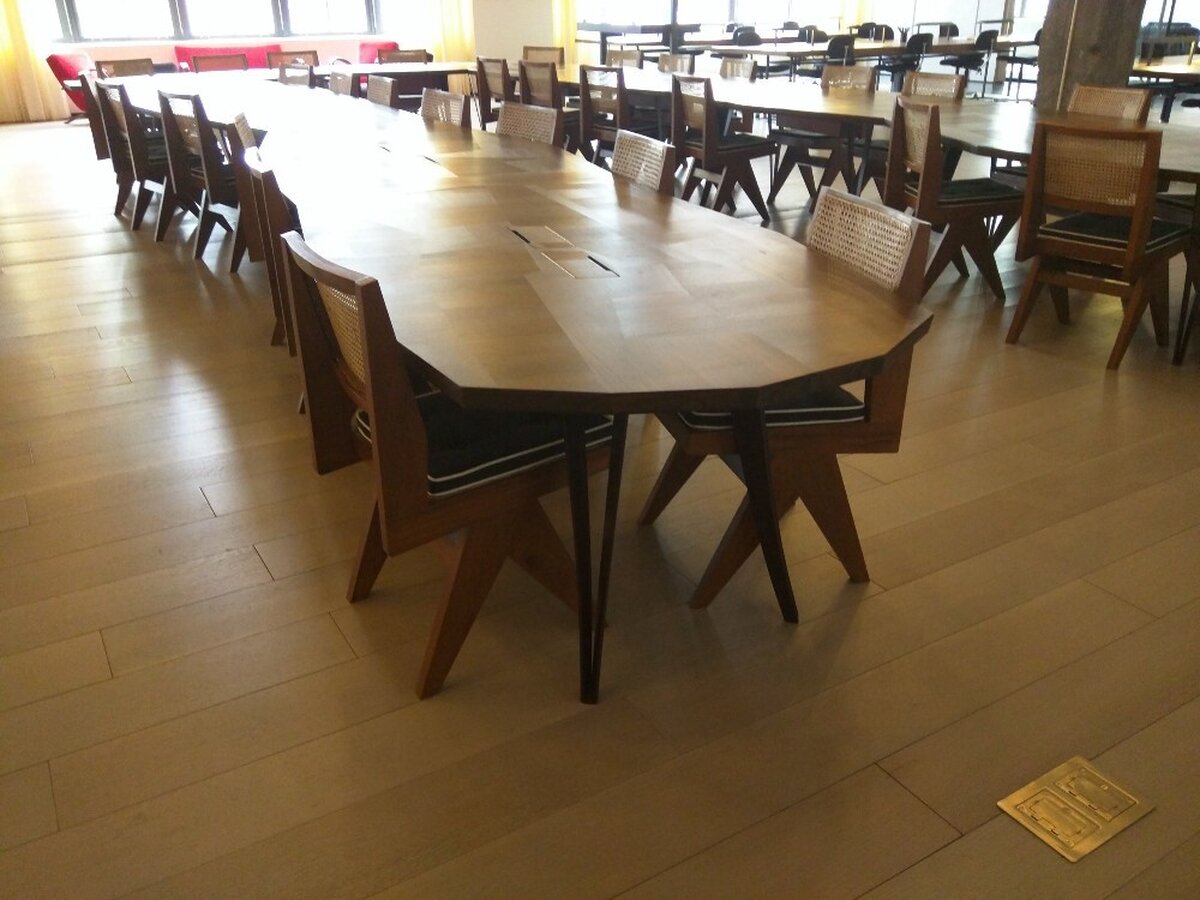 Chance Encounters
A day before I was to leave New York, I was at dinner with a restaurateur friend of ours in the iconic Cafe Luxembourg. As I described the Chandigarh-inspired furniture we make, our friend mentioned that she had just seen some amazing Pierre Jeanneret- style furniture in a club called Spring Place. She mentioned a collection of armless chairs around a stunning table.
When I told her that the chairs were made by us, she immediately fixed a meeting for me with the managing director of Spring Place for next morning to see our furniture in action.
This visit was the highlight of my New York sojourn. Seeing our furniture amidst all the other mid-century classics in that setting was an amazing experience.
Talk about amazing coincidences!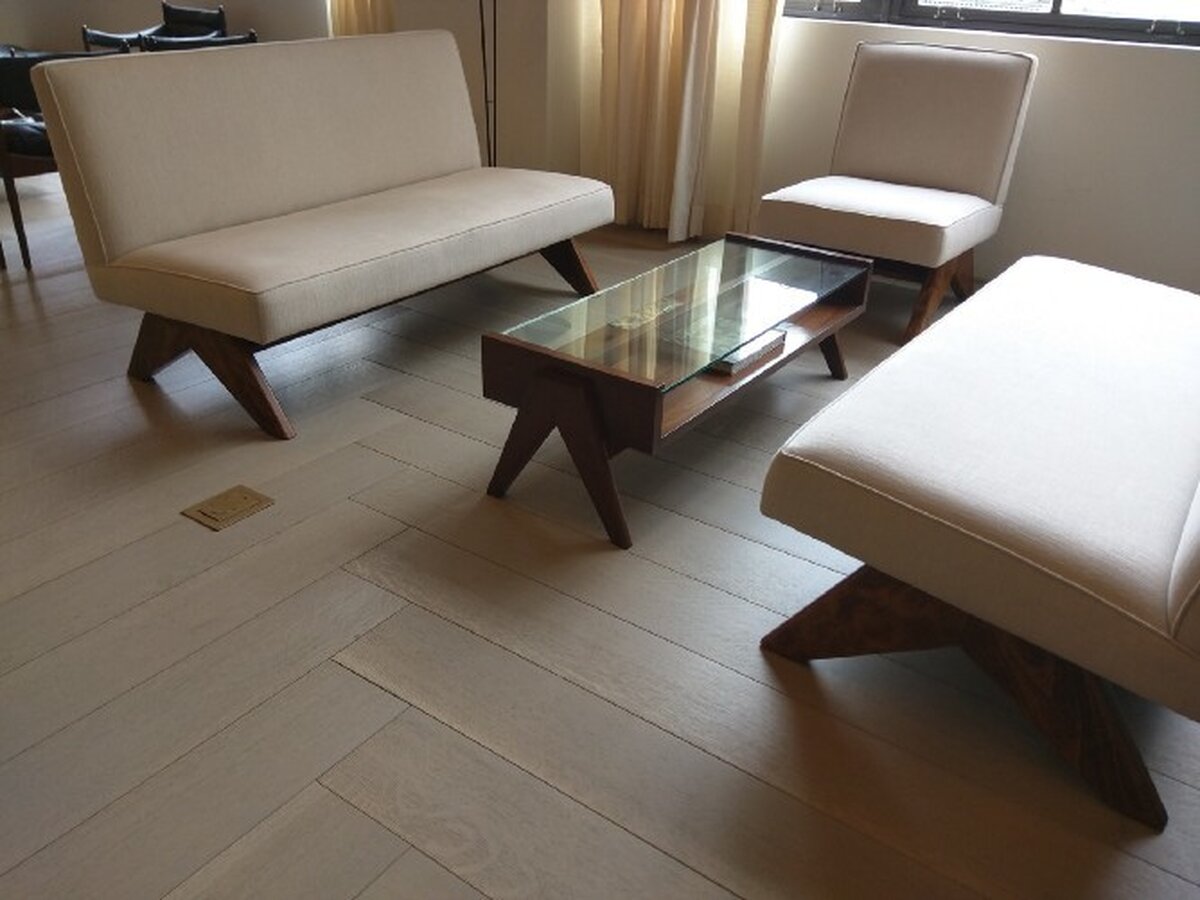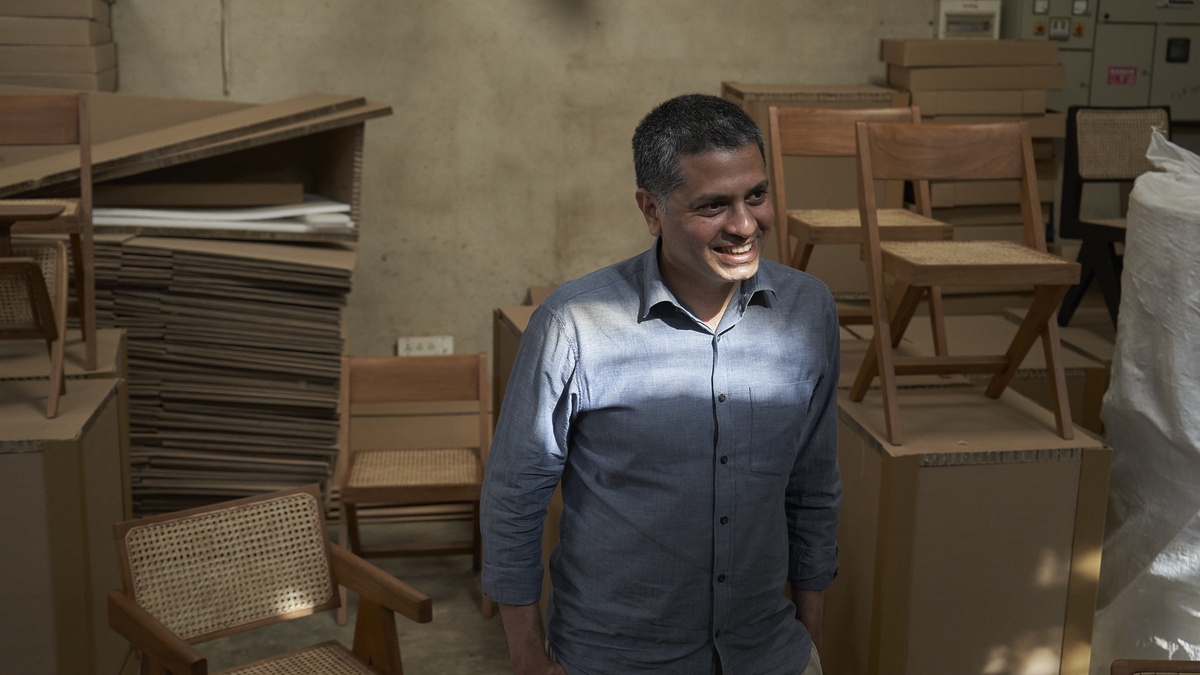 In Conversation With Phantom Hands Founder Deepak Srinath: The Origin Story
The founder of Phantom Hands knew little about the furniture of Chandigarh or their ostensible creator, Pierre Jeanneret. But an encounter with a pair of chairs in 2014 set him on a journey that changed the direction of the company.
Read Journal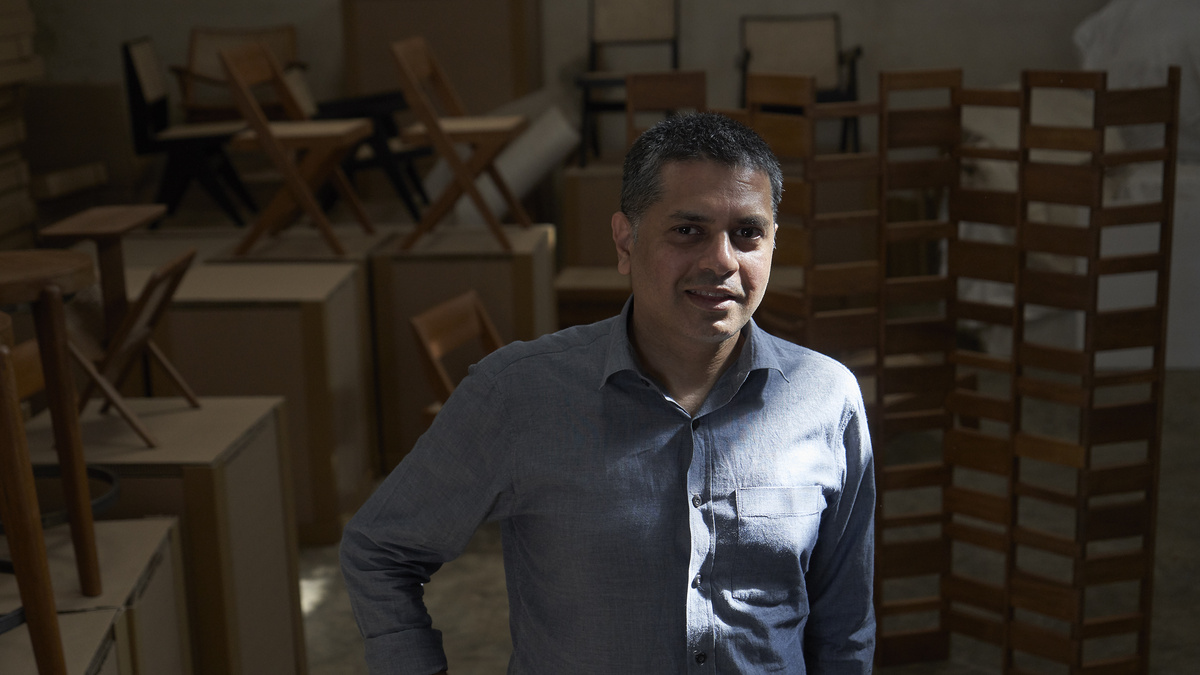 Tell Me How You Did It: A Conversation Between Journalist Namrata Zakaria and Phantom Hands Founder Deepak Srinath
For her podcast series on India's most innovative brands, 'Tell me how you did it,' journalist Namrata Zakaria speaks with Phantom Hands founder Deepak Srinath about the origins of the brand and his entrepreneurial journey.
Read Journal