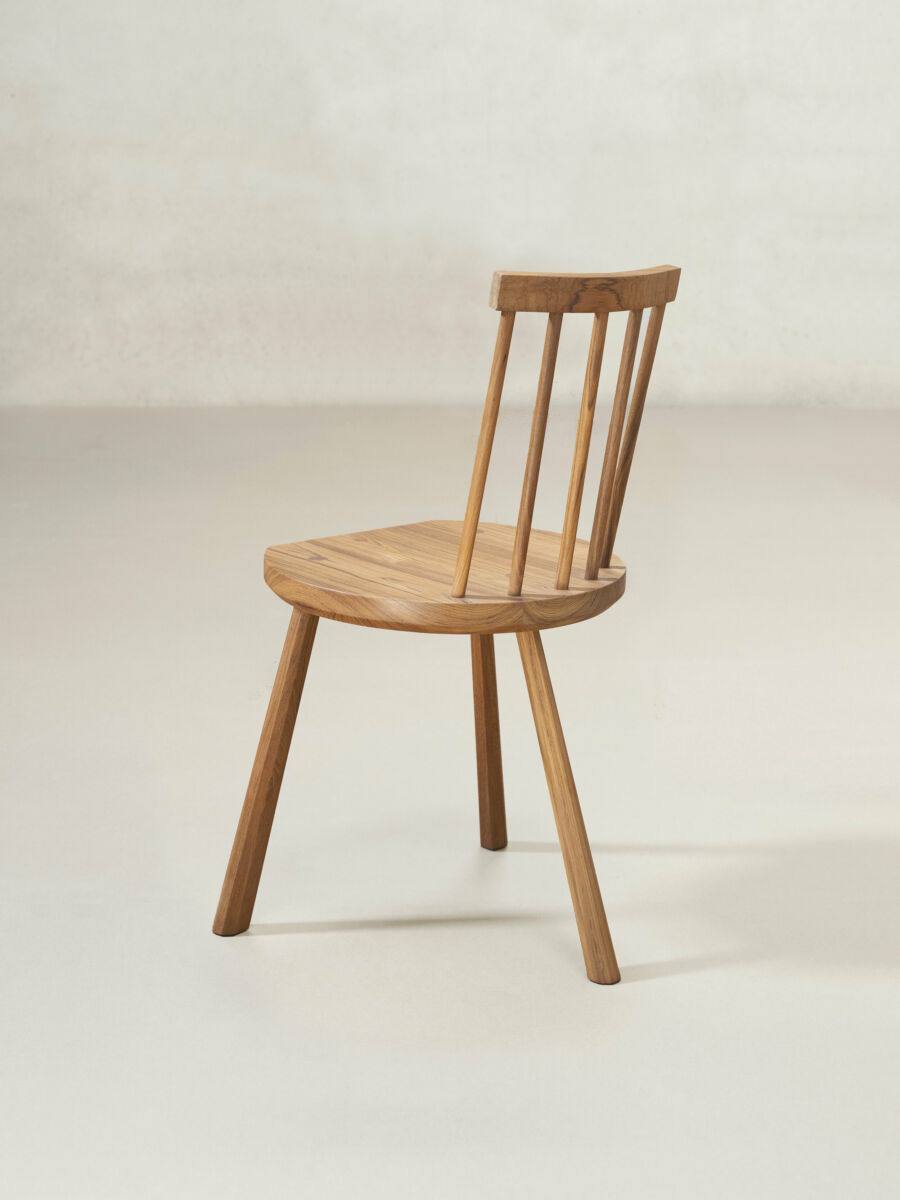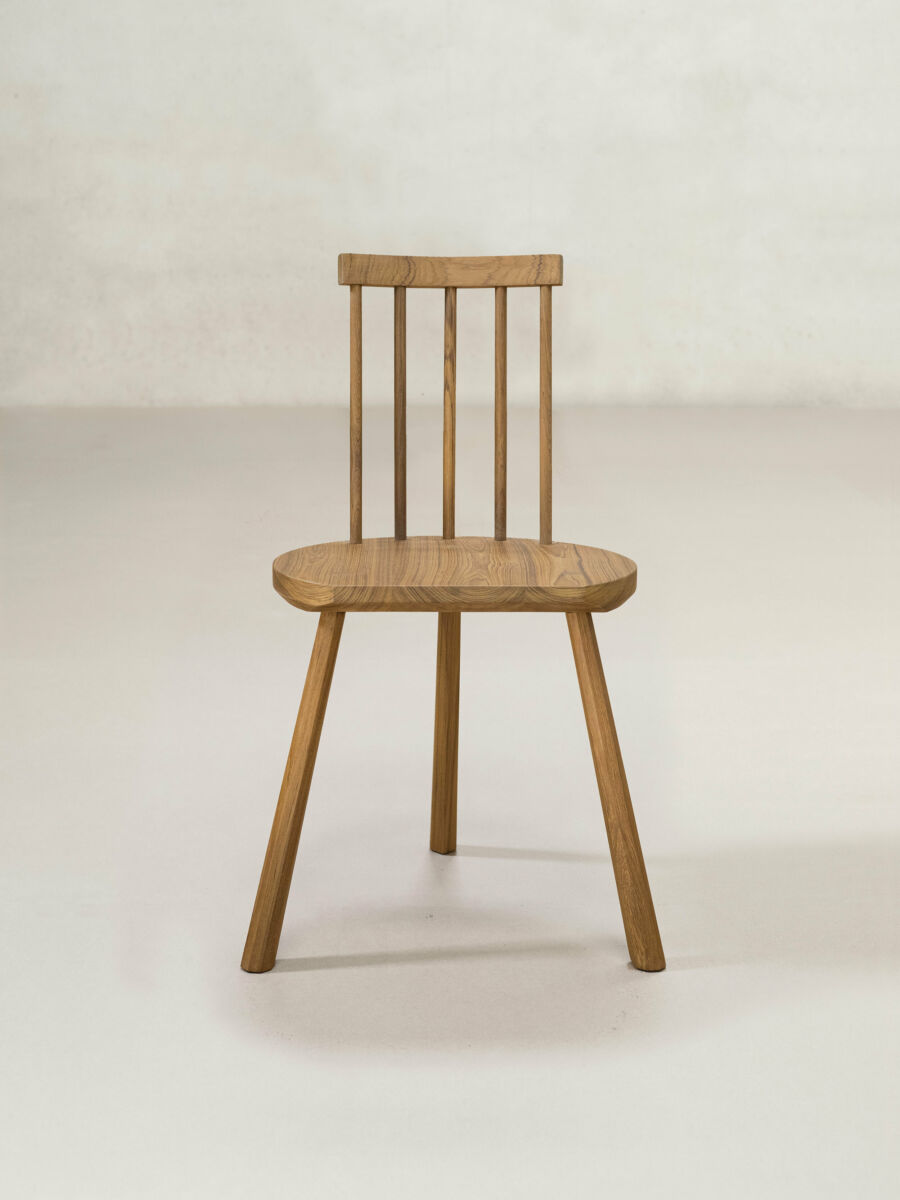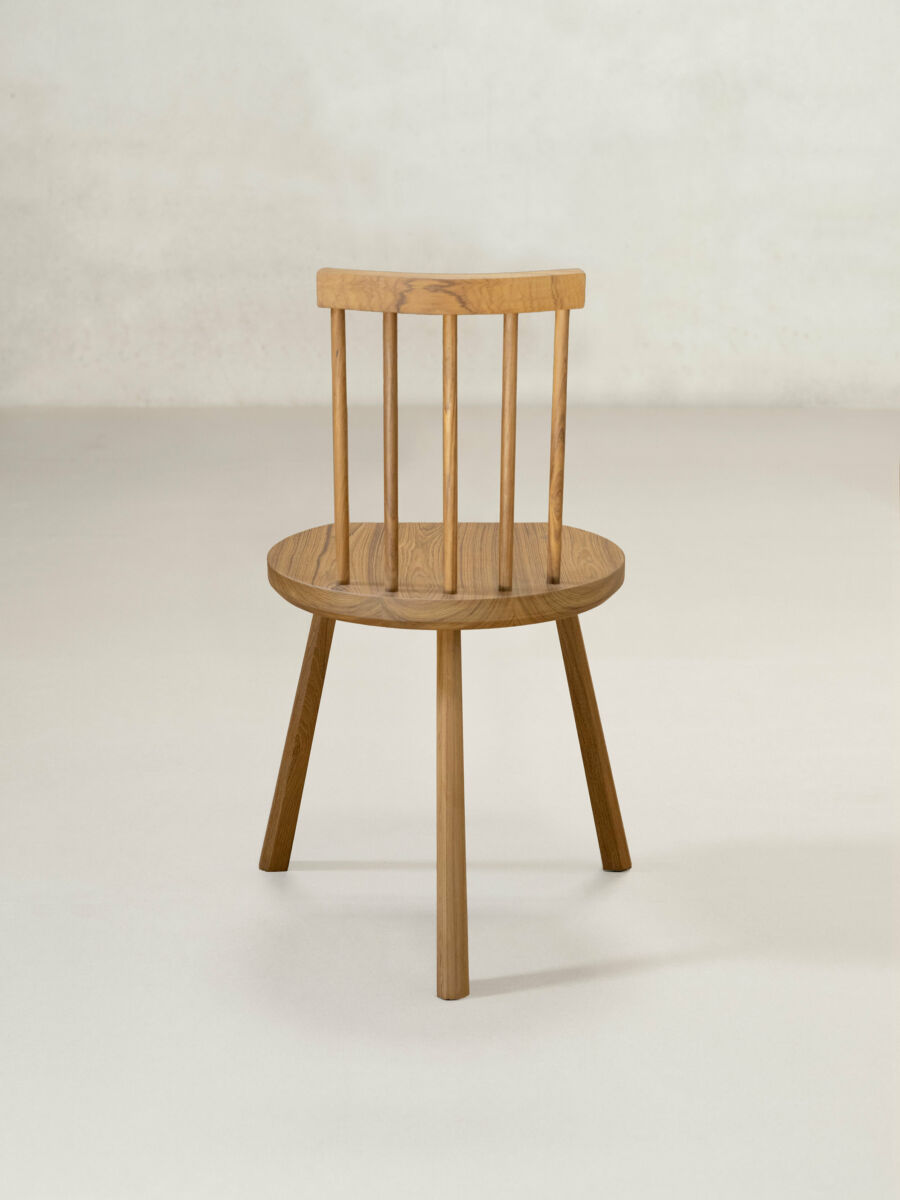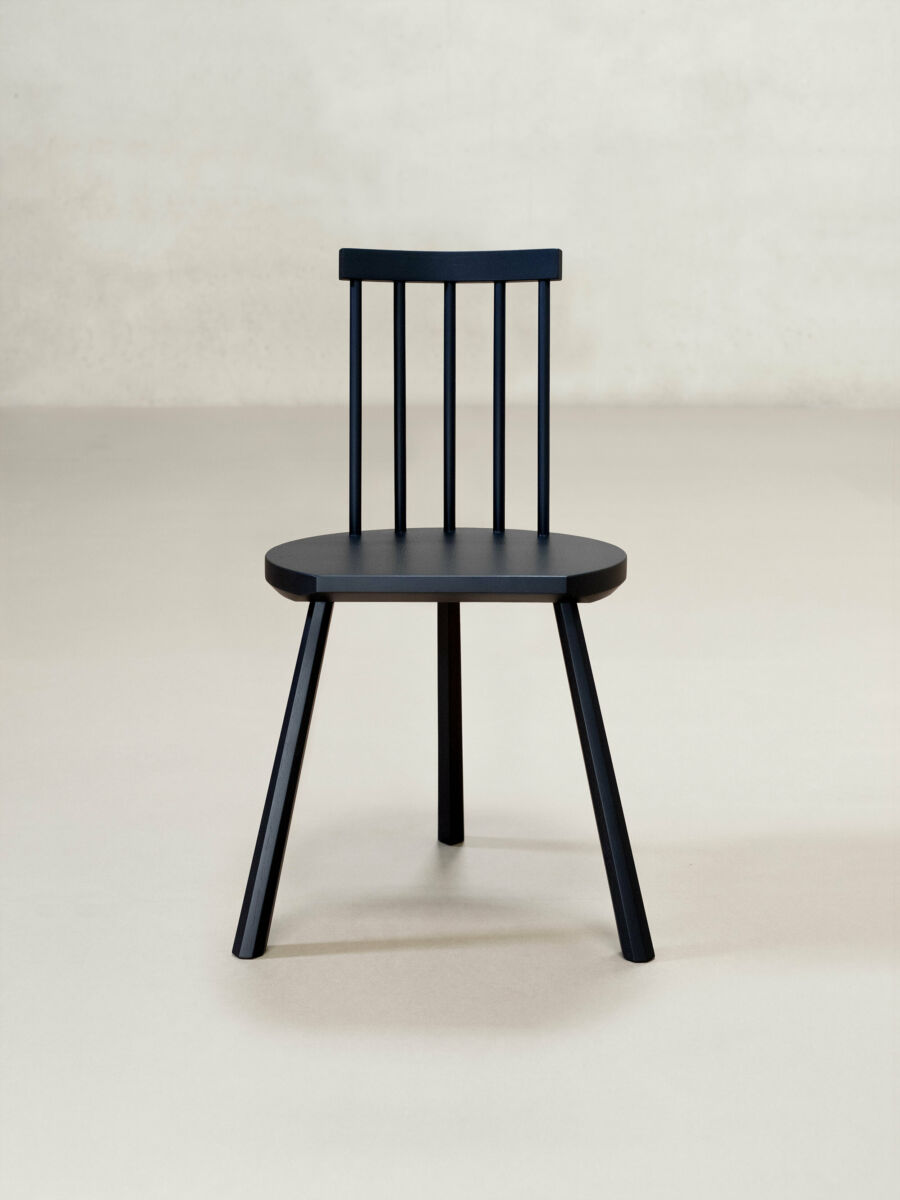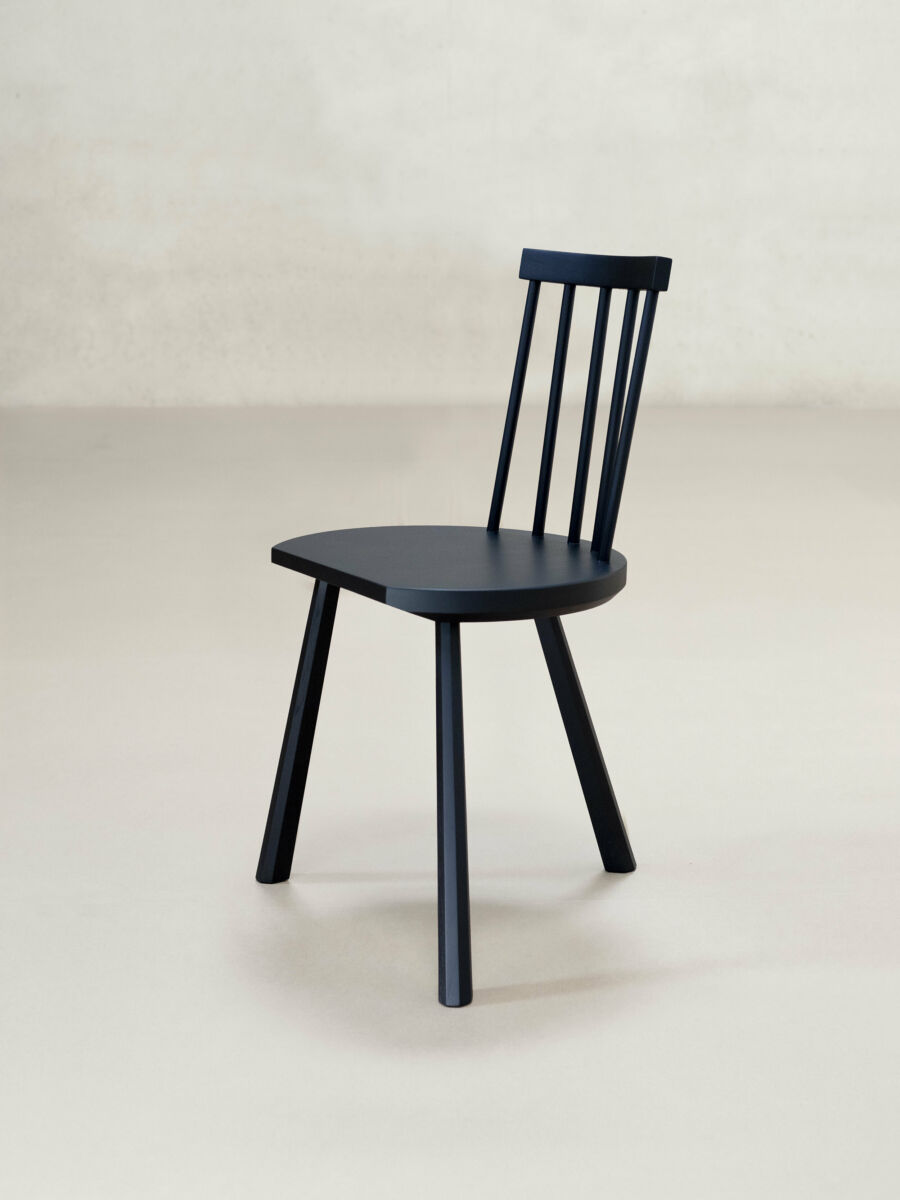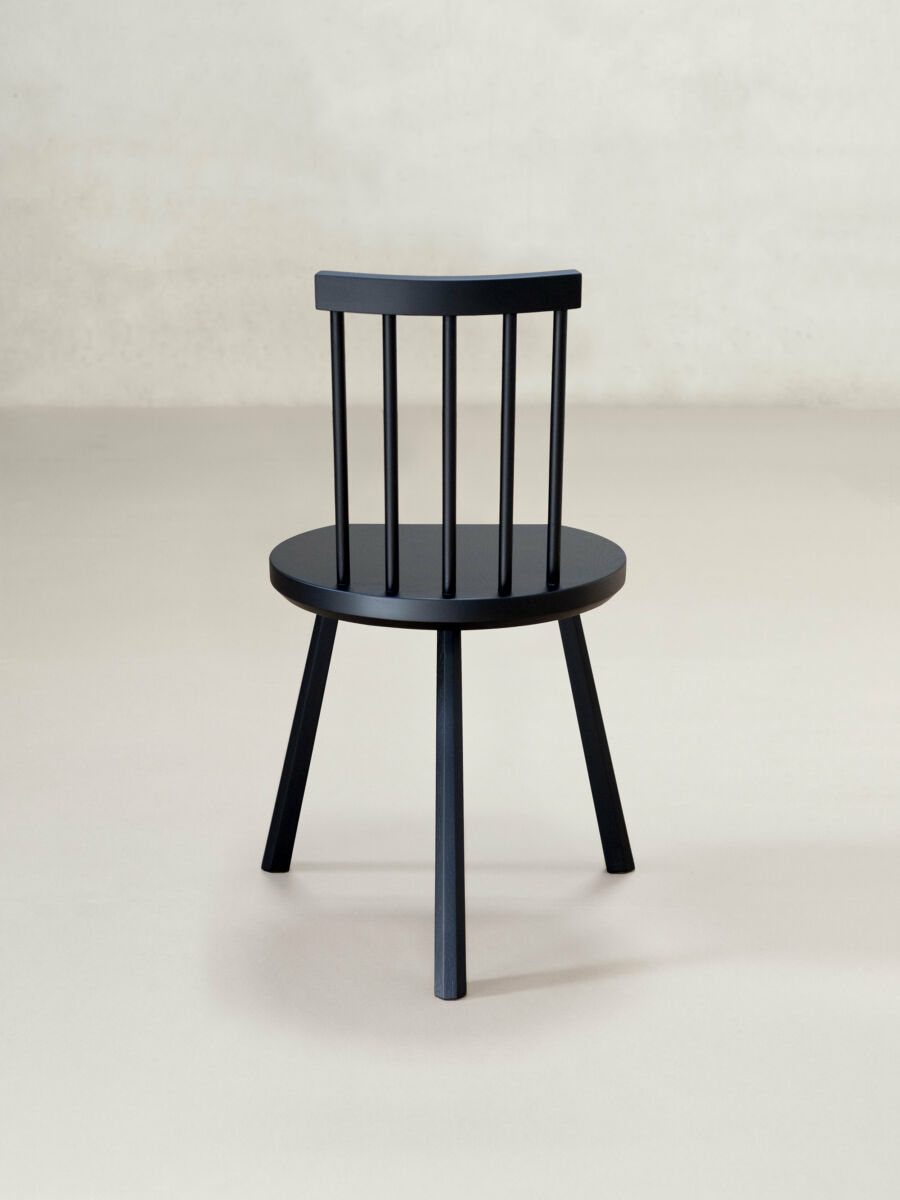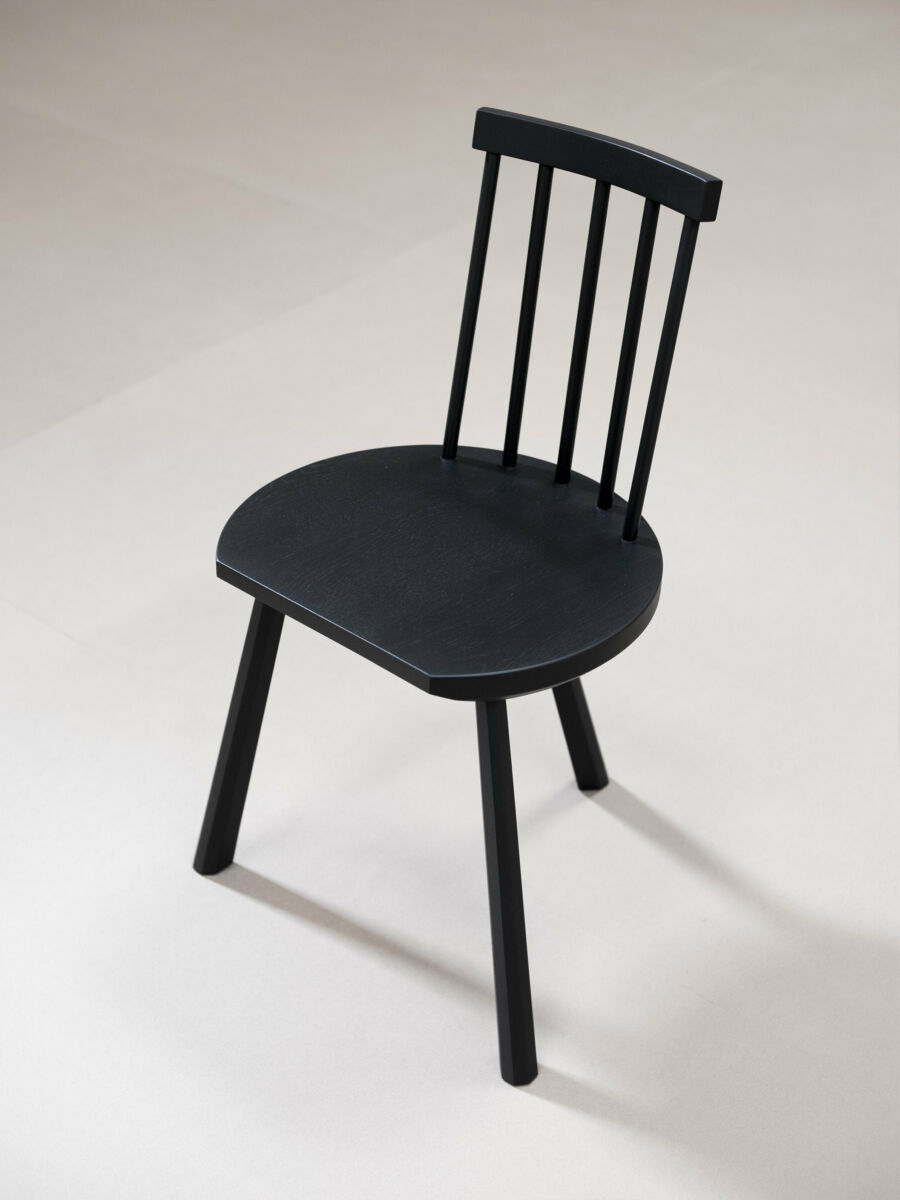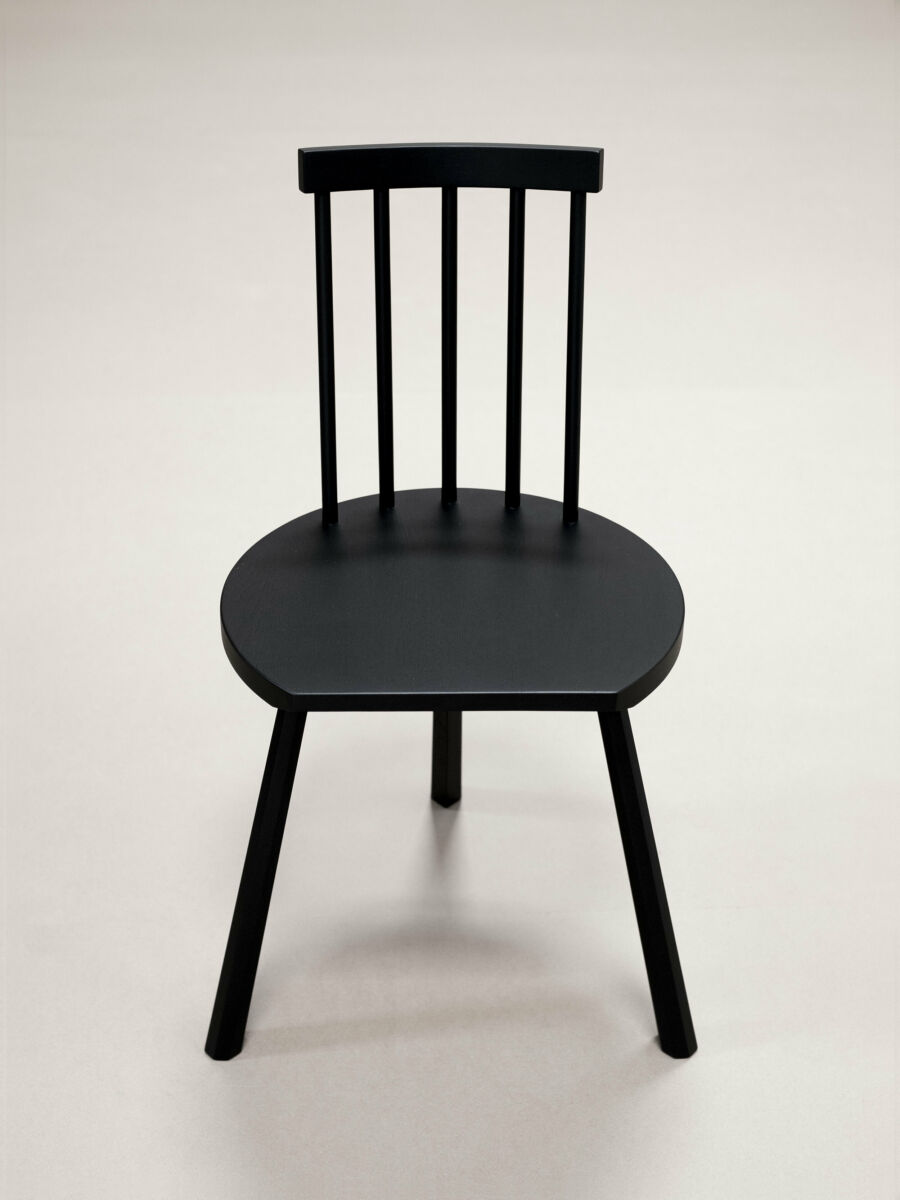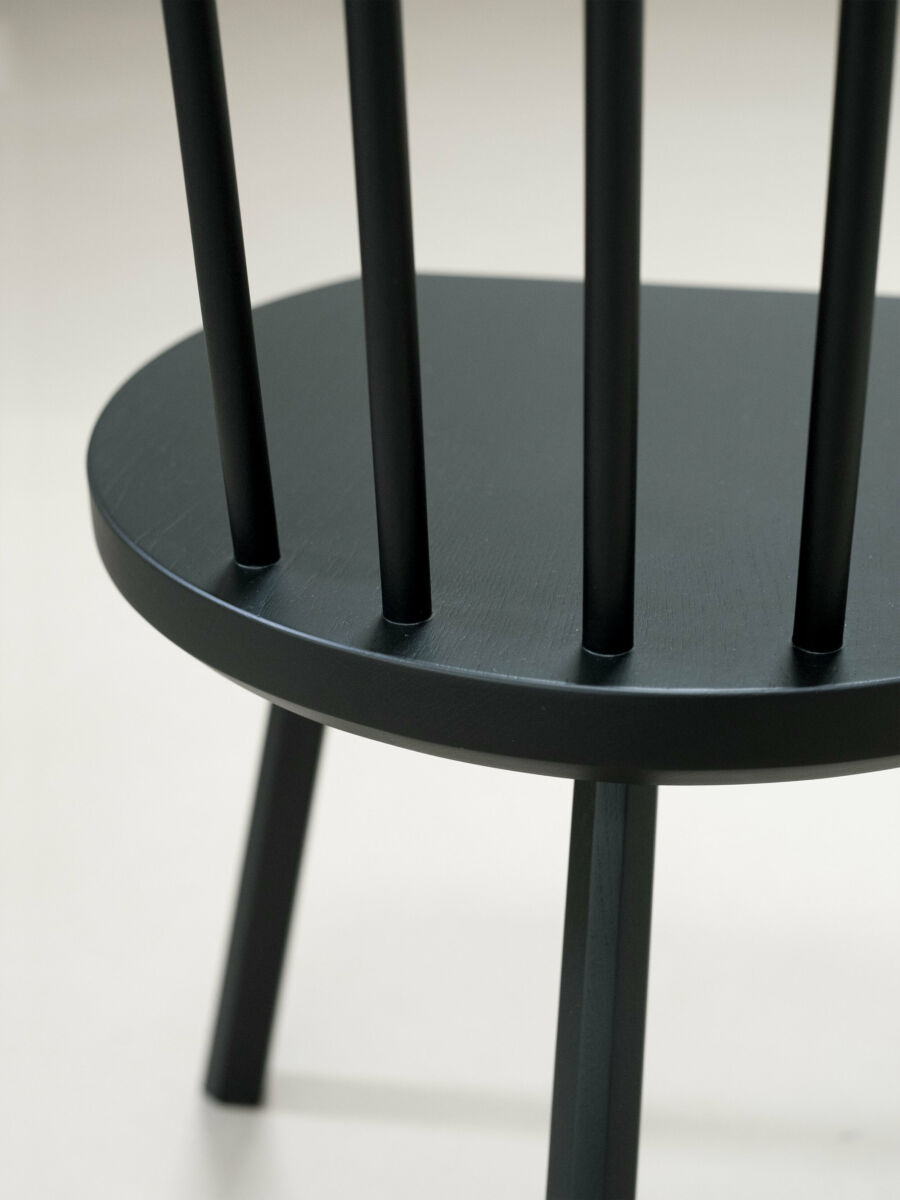 Product Description
The DW 03 Chair is the third product designed by Scottish designer Derek Welsh for Phantom Hands.
As a woodworker, Derek's designs are informed by his expertise in classical joineries and methods of construction. His minimal designs require a high level of craftsmanship to execute. The DW 03 chair is unusual in that it is a three legged chair; the seemingly dainty backrest of the chair belies its stability and robustness.
The DW 03 Chair is comfortable, sturdy and ideal for use as a Dining Chair or as a Desk Chair. Its compact size makes it a great fit for city apartments and offices.
The chair is currently available in high quality Burma Teak wood with Natural, Dark Stain and Black Finish options.
Product Specification
Standard dimensions
H 31.9 / D 18.2 / W 19.7
H 81.0 / D 46.0 / W 50.0
Materials
Teak (Tectona grandis)
Other information
Seat Height -

18.2

46.0
Download technical sheet

●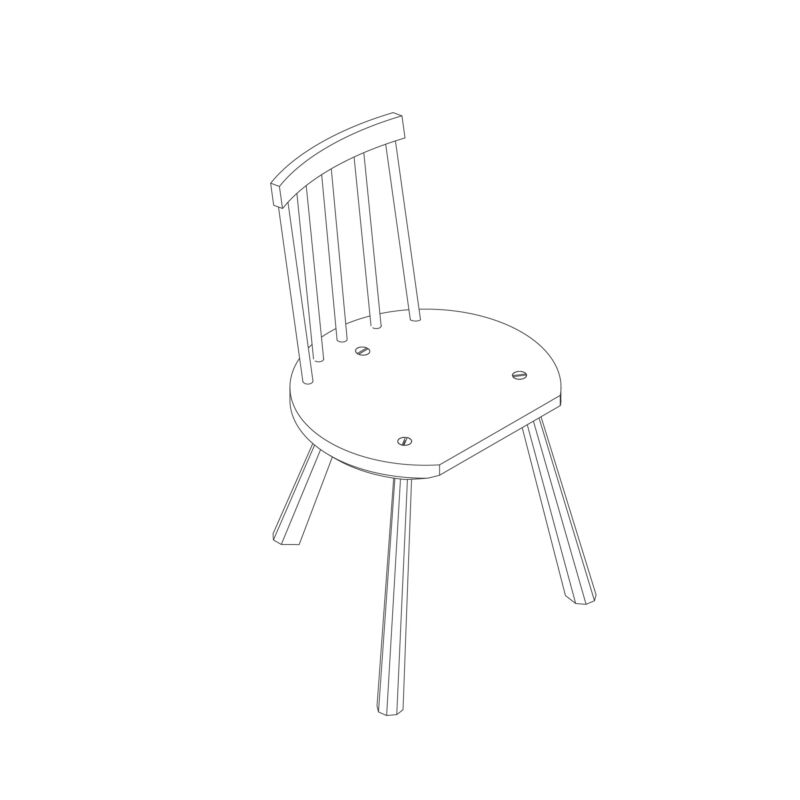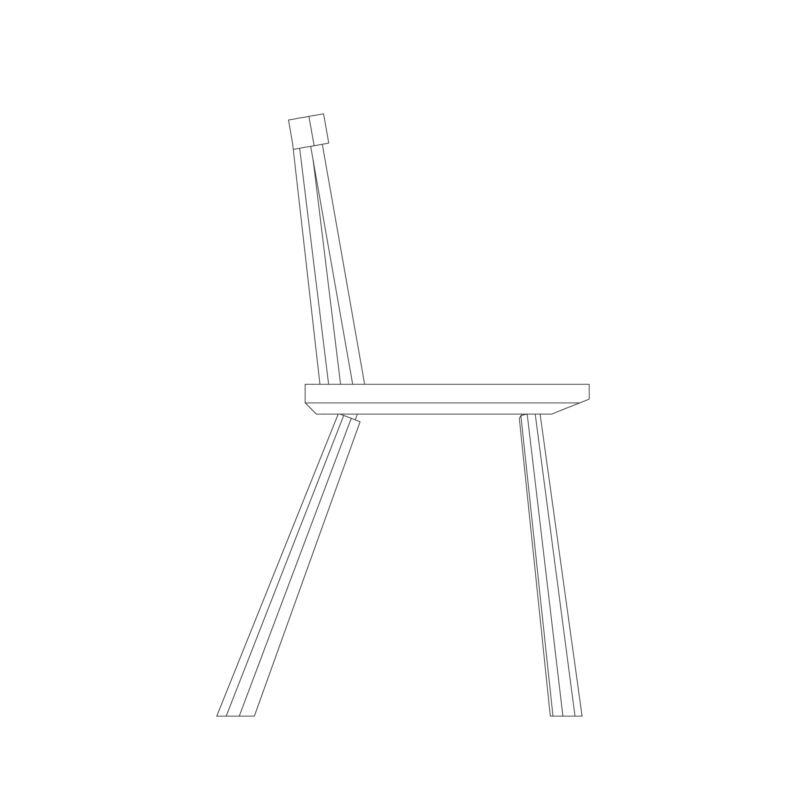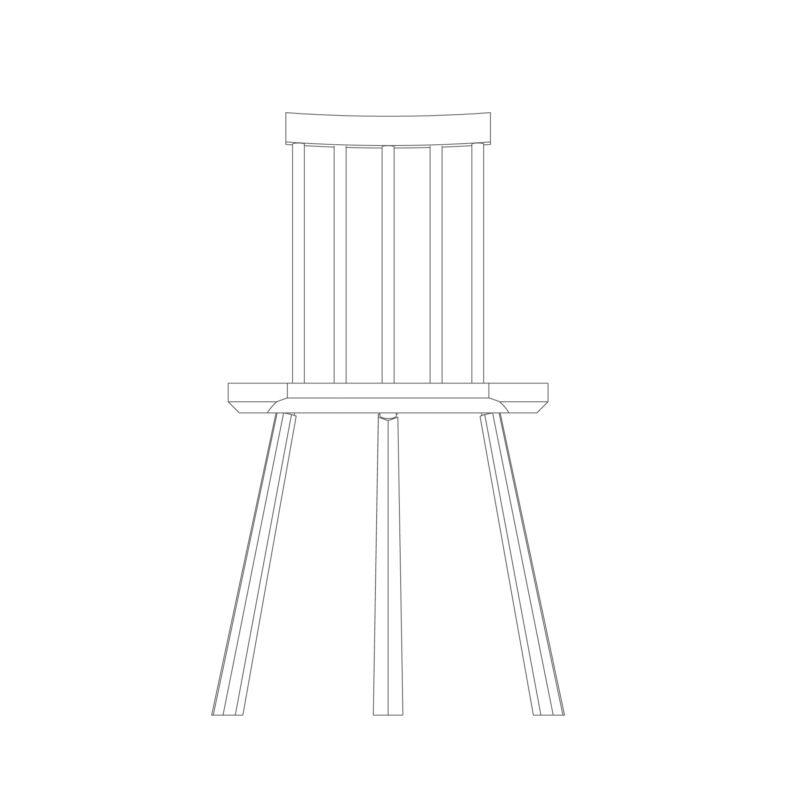 Product Options
We offer this product in a choice of four wood finishes: Natural Teak, Dark Stain and Black.

For the Natural Teak finish, the wood is sanded and finished with hard wax oil to bring out the natural, golden-brown colour of the teak.

For the Dark Stain finish, a coat of water-based, teak stain is applied to give the wood a darker teak shade, followed by a coat of sealer.

For the Black finish, the wood is sprayed with an eco-friendly, water-based paint that leaves the grains and patterns visible.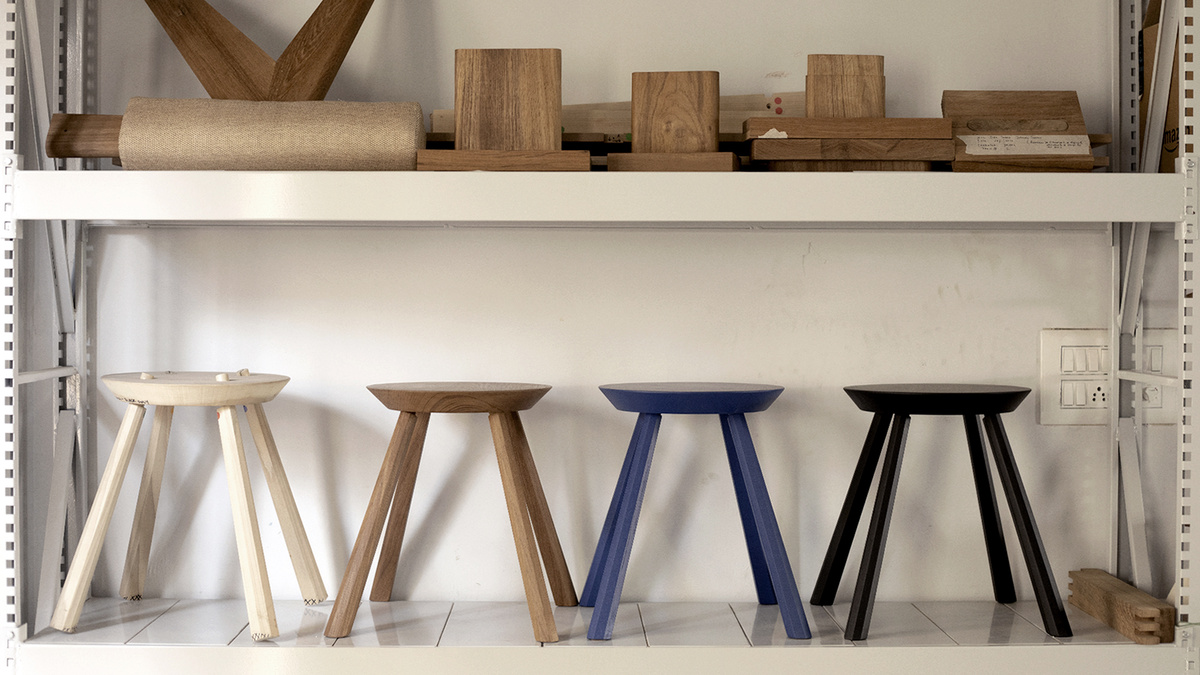 Making of the Derek Welsh Collection: A Look Behind the Scenes
The Derek Welsh Collection for Phantom Hands came together between Bangalore and Glasgow, in the midst of a world halted by COVID-19. A look at the journey behind its making.
Read Journal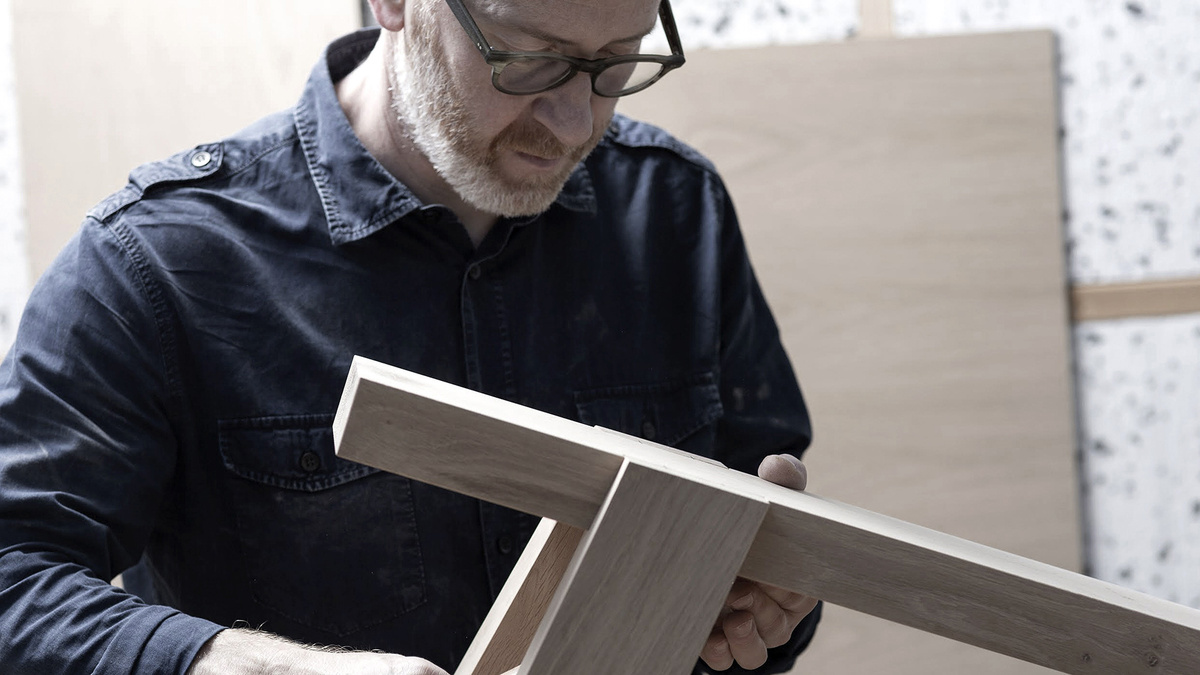 In Conversation With Designer-Woodworker Derek Welsh: On Practical Skills, Patience and Time
Having started as an apprentice at a small carpentry and joinery firm in Scotland, Derek Welsh has worked with wood for more than 25 years and stayed true to his craft training.
Read Journal