Making of the Derek Welsh Collection: A Look Behind the Scenes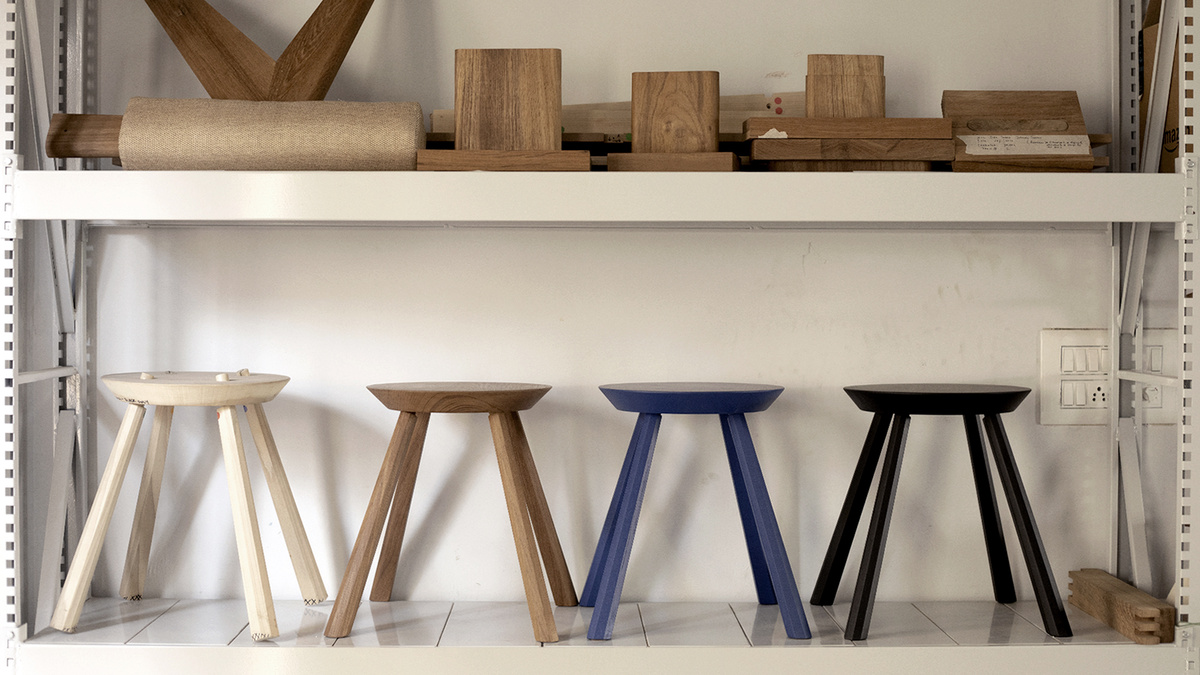 Image caption: Prototypes of the DW01 stools from the Derek Welsh Collection for Phantom Hands.
The Derek Welsh Collection for Phantom Hands came together between Bangalore and Glasgow, in the midst of a world halted by COVID-19.
A look at the unique journey behind its making.
From Apprentice to International Collaborator
Phantom Hands founder Deepak Srinath visited designer and master woodworker Derek Welsh's Glasgow workshop in 2019. He was introduced to the latter's work by mutual friends.
A Glasgow resident, Derek has more than 25 years of experience in handcrafting fine wooden objects. He has worked on bespoke interiors and furniture products since his apprentice days. His solo enterprise - the Derek Welsh Studio - continues with this focus and rests on his expertise in high-quality craftsmanship.
For most of his career, Derek has created what he designs himself, in his own workshop, by hand. The meeting with Deepak led to his first professional collaboration with a manufacturer.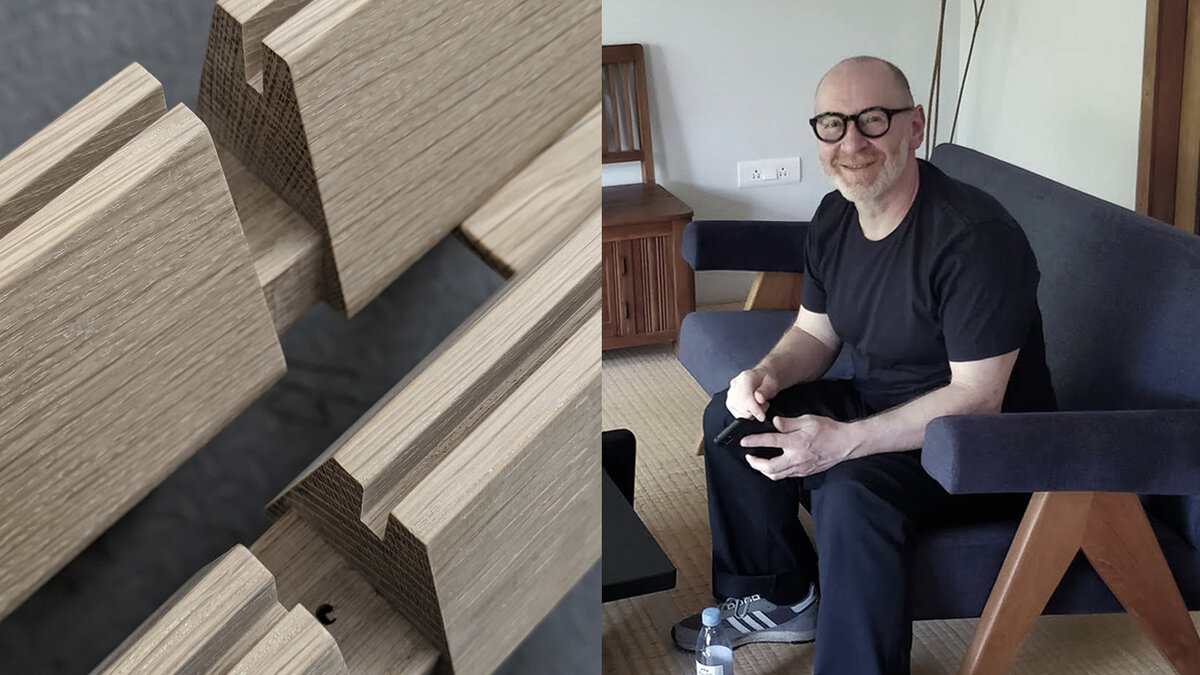 At the Workshop
To kick off his partnership with Phantom Hands, Derek visited Bangalore in early 2020. It was his first trip to India.
During his brief stay he became familiar with the processes involved in making furniture at Phantom Hands. Much like in his own practice, he found the workshop to be at the heart of the company's work. But there were differences too. Unlike him, the carpenters worked by sitting on the floor, not on the bench.
While ideating his new designs, Derek remained sensitive to this style and aimed to devise ways of making furniture best suited to it.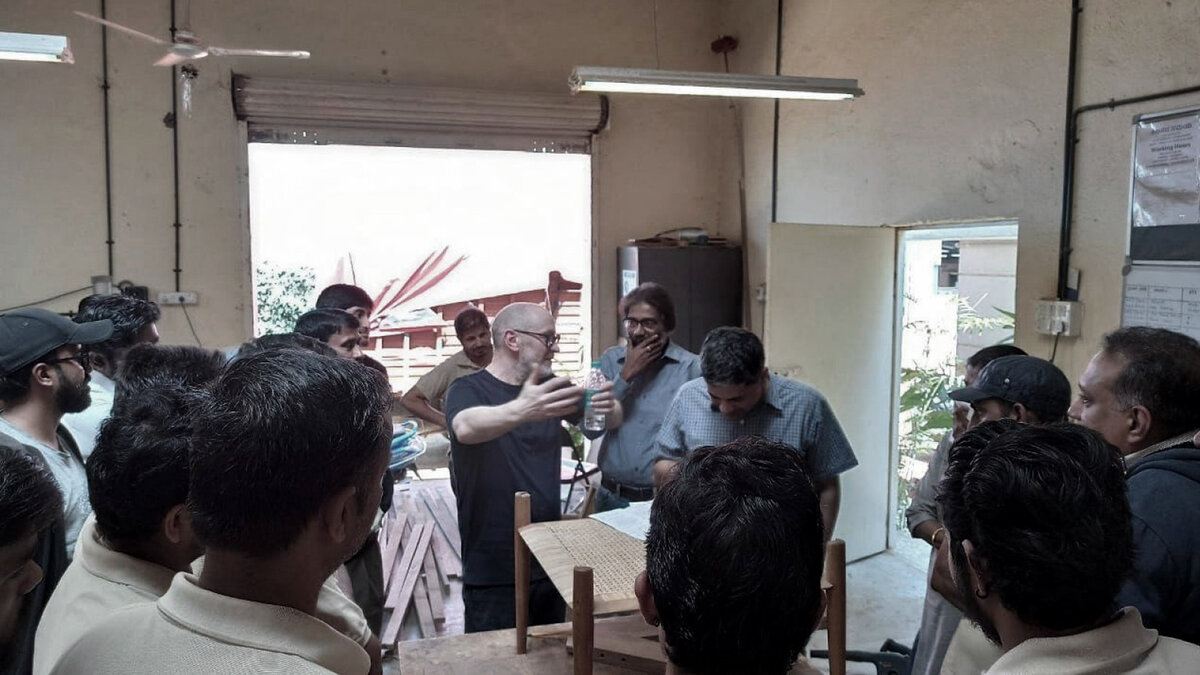 At the time he was reading about the legendary furniture designer Charlotte Perriand.

In the 1940s, Perriand was in Japan on the invitation of the Japanese Ministry of Trade and Industry. While in the new country (as unfamiliar to her, she had once said, as the moon), she had thought much about how she could translate her designs to the design vocabulary of the local craftsmen she had come to admire.
Derek was wondering the same. He returned to Glasgow full of ideas.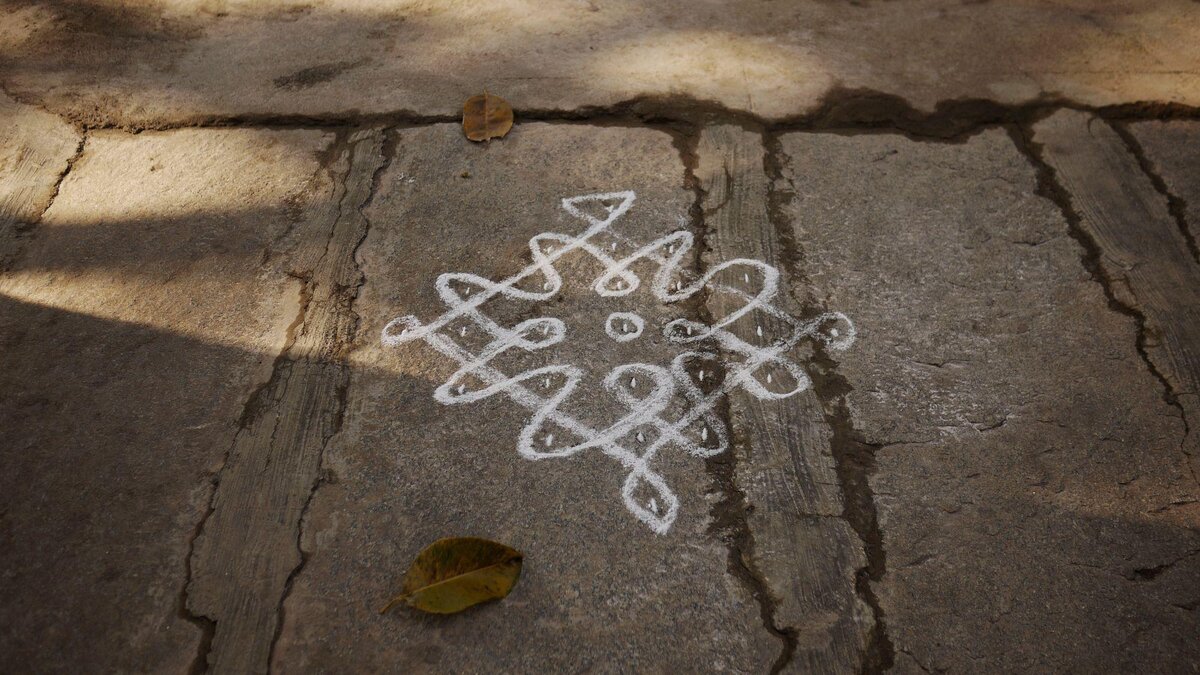 The Mundane as Inspiration
Within a week of his return, however, the world came to a standstill.
Working amidst a world gone quiet is no trouble for people who work alone, Derek says. He spent the first lockdown working out his designs. Points of curiosity and interest in a place until recently unknown gradually solidified into new ideas.
His inspiration came from everyday patterns he encountered during his stay in Bangalore. Translating them - from memory to reality, from their form in various mediums to wood - took up much of his time during the lockdown.

The Prototypes
Unlike most designers, Derek prefers making prototypes to drawings. They take longer, but they communicate more to the makers, he insists.
Communicating Design
To communicate his designs to the craftsmen at Phantom Hands, Derek created dismantlable versions of his designs, flat packed and shipped them with detailed instruction manuals.
Putting the pieces of the furniture together would provide the carpenters at Phantom Hands a clearer idea about building them, thought Derek.
One of the packages he couriered lost its way for a few days. But the rest, he says, took surprisingly little time to traverse (what to him was) a great distance (more than 8,000 km).
The prototypes allowed the carpenters to hold and put together the pieces they would be making. This allowed them to know the designs as good as him and stay on the same page through the manufacturing process, says Derek.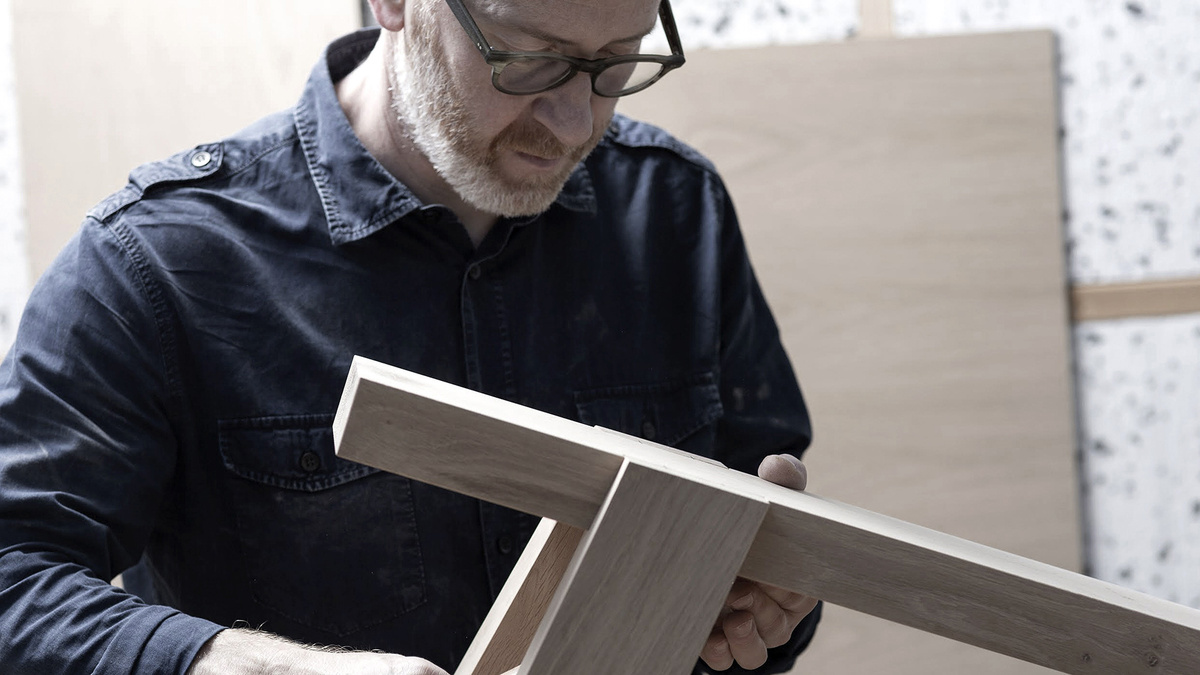 In Conversation With Designer-Woodworker Derek Welsh: On Practical Skills, Patience and Time
Having started as an apprentice at a small carpentry and joinery firm in Scotland, Derek Welsh has worked with wood for more than 25 years and stayed true to his craft training.
Read Journal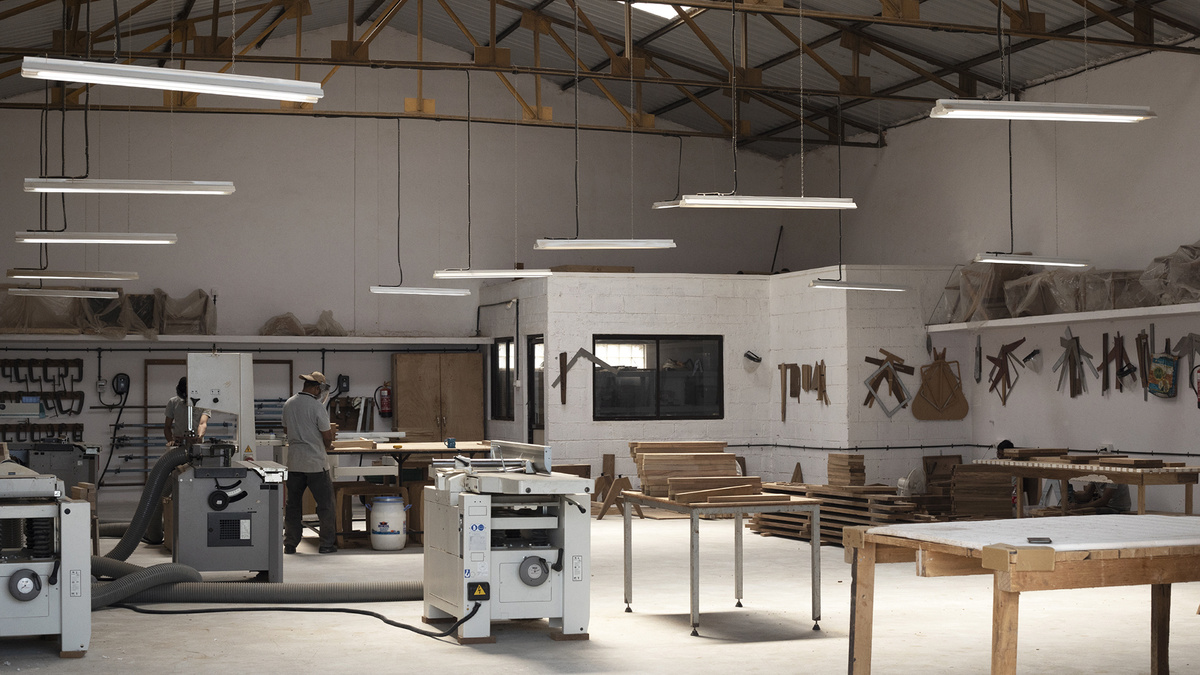 Handcrafted Modernism: A Short Video on Craft & Design at Phantom Hands
With footage and interviews filmed between 2019 and 2021, this short film offers a glimpse into the process of co-creation between designer and artisan at Phantom Hands.
Read Journal