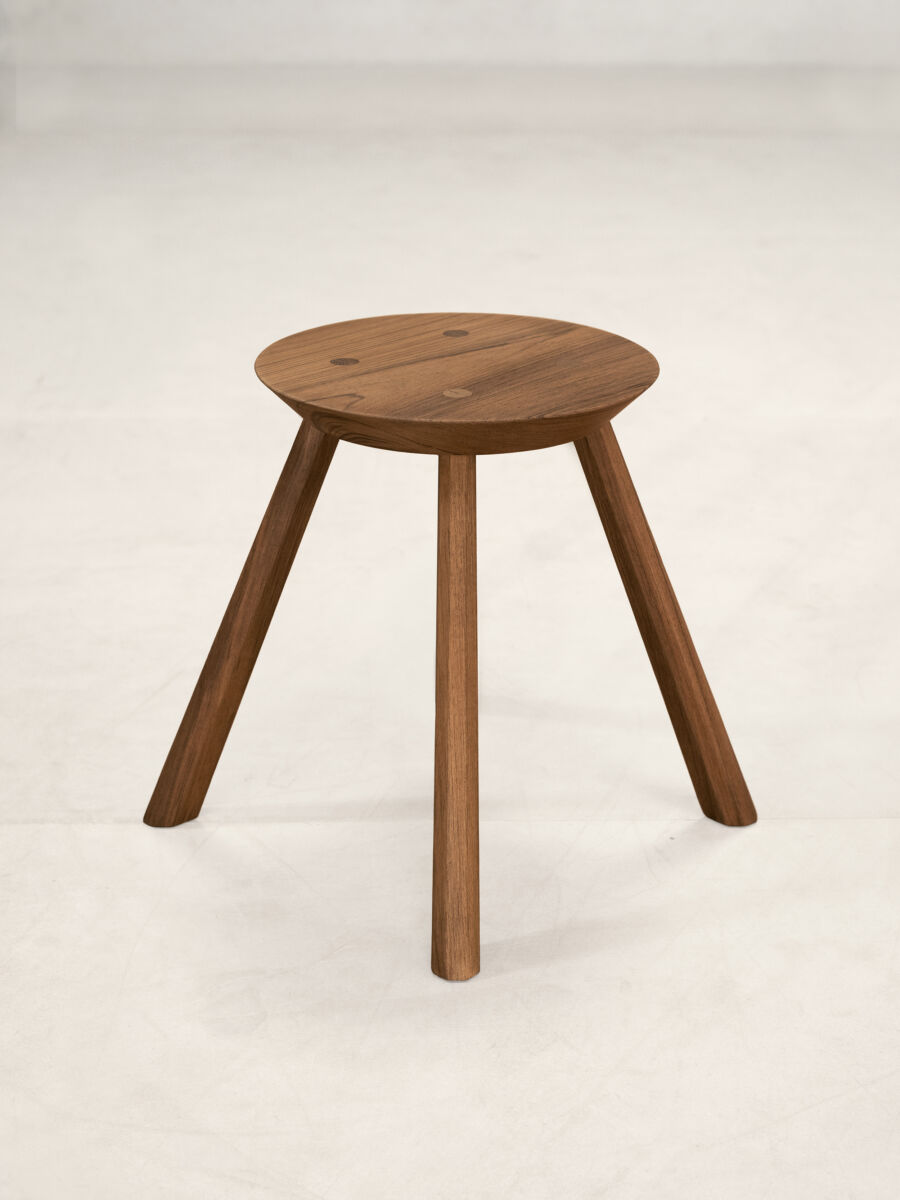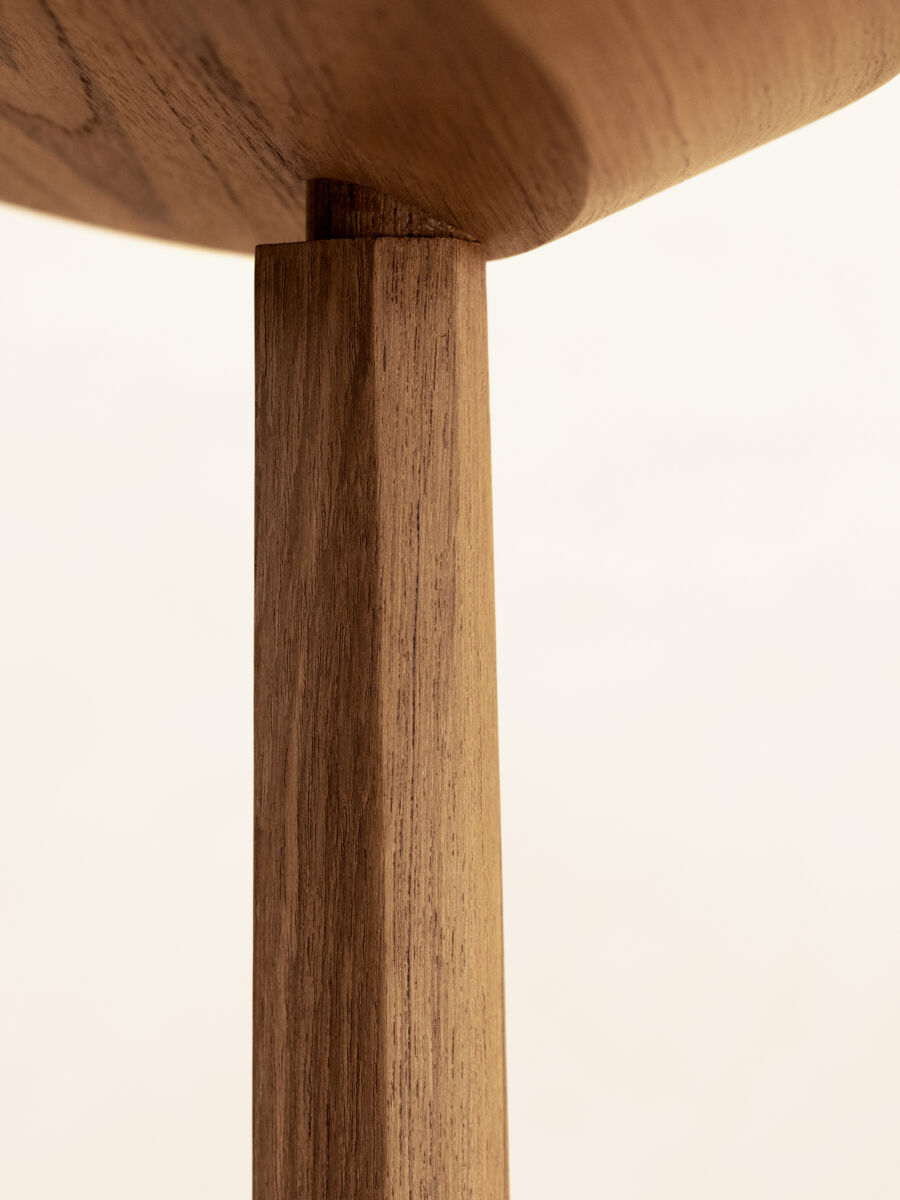 Product Description
The DW 01 Stool is the first product we prototyped as part of the DW Collection. Derek Welsh visited our workshop in February 2020 and spent a few days understanding the skills and methods of our carpenters.

The design of the stool uses simple and strong methods of construction, relying on traditional joineries that were used before advanced technology became prevalent in woodworking. An example of this is the deliberately exposed joinery where the legs meet the bottom of the seat, rather than trimming the cylindrical tenons fully into the underside. This is a detail that is typical of traditional woodworking and can be seen in several pieces from the 19th century and early 20th century, including a rare Charles Rennie Mackintosh chair from 1910. Mackintosh incidentally hailed from Glasgow, the city Welsh lives and works in.
Another example of classical woodworking technique is the wedge that is inserted into the cylindrical tenons at the top of the seat to make the fit tighter. This is visible in the centre of the four circular patterns on the stool seat, especially in the Natural Teak finish version.
The multipurpose stool is ideal for seating at a table or as a side table. It is robust, compact and especially suitable for small spaces and city apartments. The stool is currently available in Natural Teak, Black and Blue finishes.
Product Specification
Standard dimensions
H 16.4 / D 15.6 / W 15.6
H 41.5 / D 39.5 / W 39.5
Materials
Teak (Tectona grandis)
Other information
Leg Width -

15.6

39.5

Seat Diameter -

13

33.0
Download technical sheet

●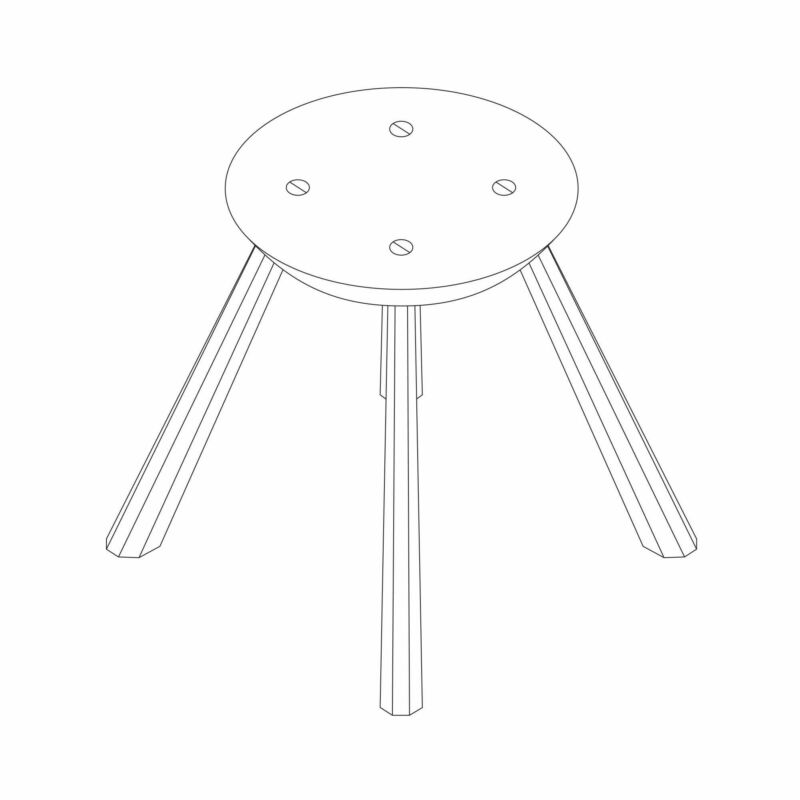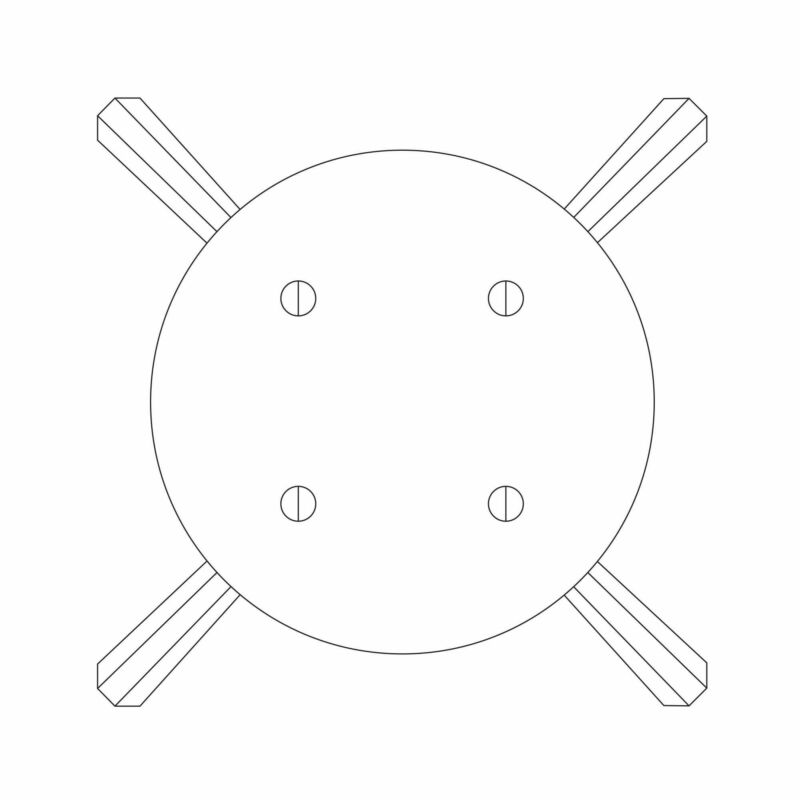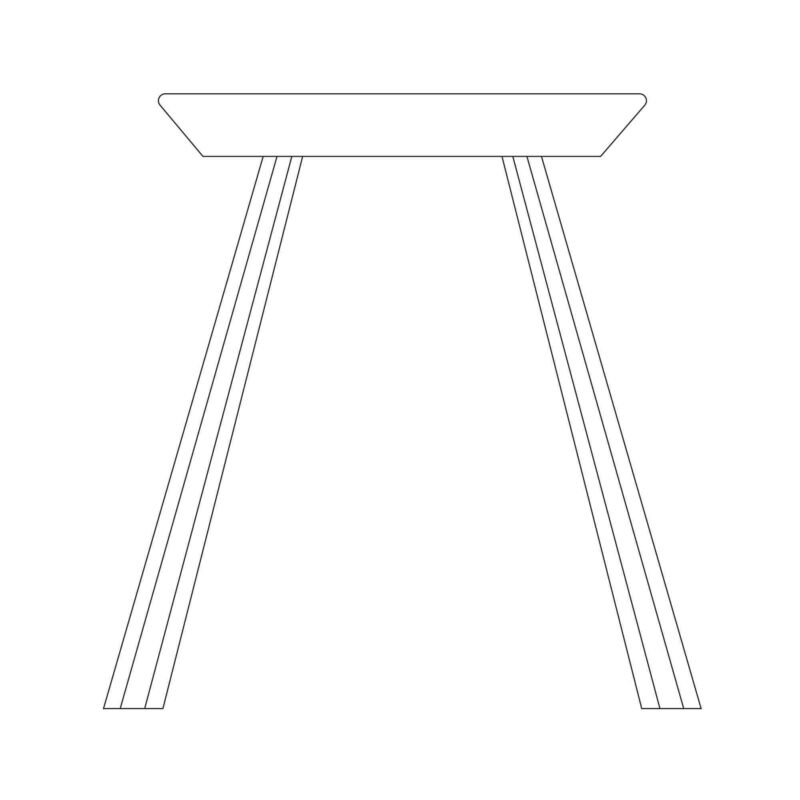 Product Options
The DW 01 Stool is available in a choice of Natural Teak, Black and Blue finishes: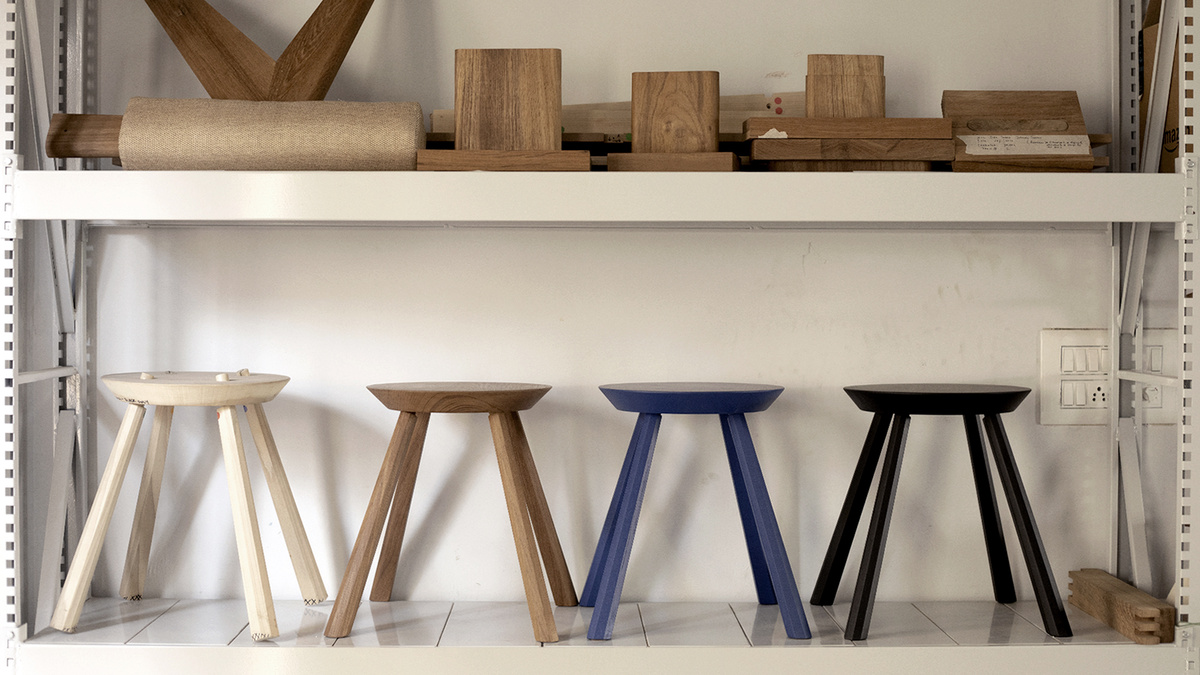 Making of the Derek Welsh Collection: A Look Behind the Scenes
The Derek Welsh Collection for Phantom Hands came together between Bangalore and Glasgow, in the midst of a world halted by COVID-19. A look at the journey behind its making.
Read Journal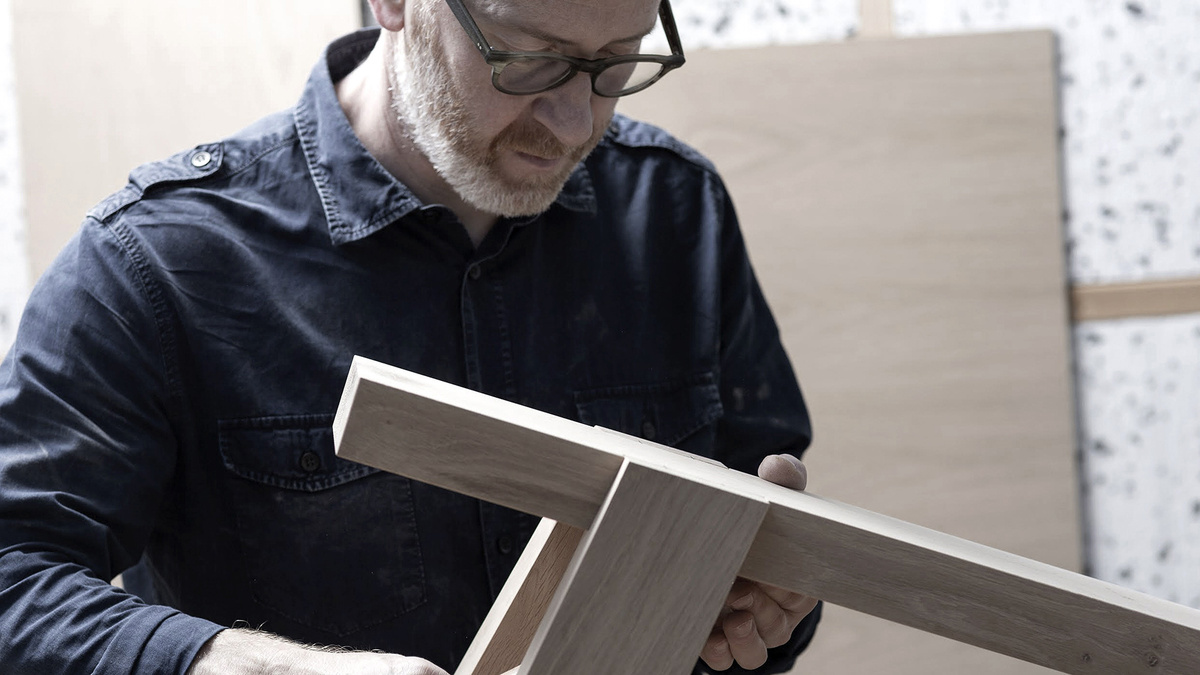 In Conversation With Designer-Woodworker Derek Welsh: On Practical Skills, Patience and Time
Having started as an apprentice at a small carpentry and joinery firm in Scotland, Derek Welsh has worked with wood for more than 25 years and stayed true to his craft training.
Read Journal