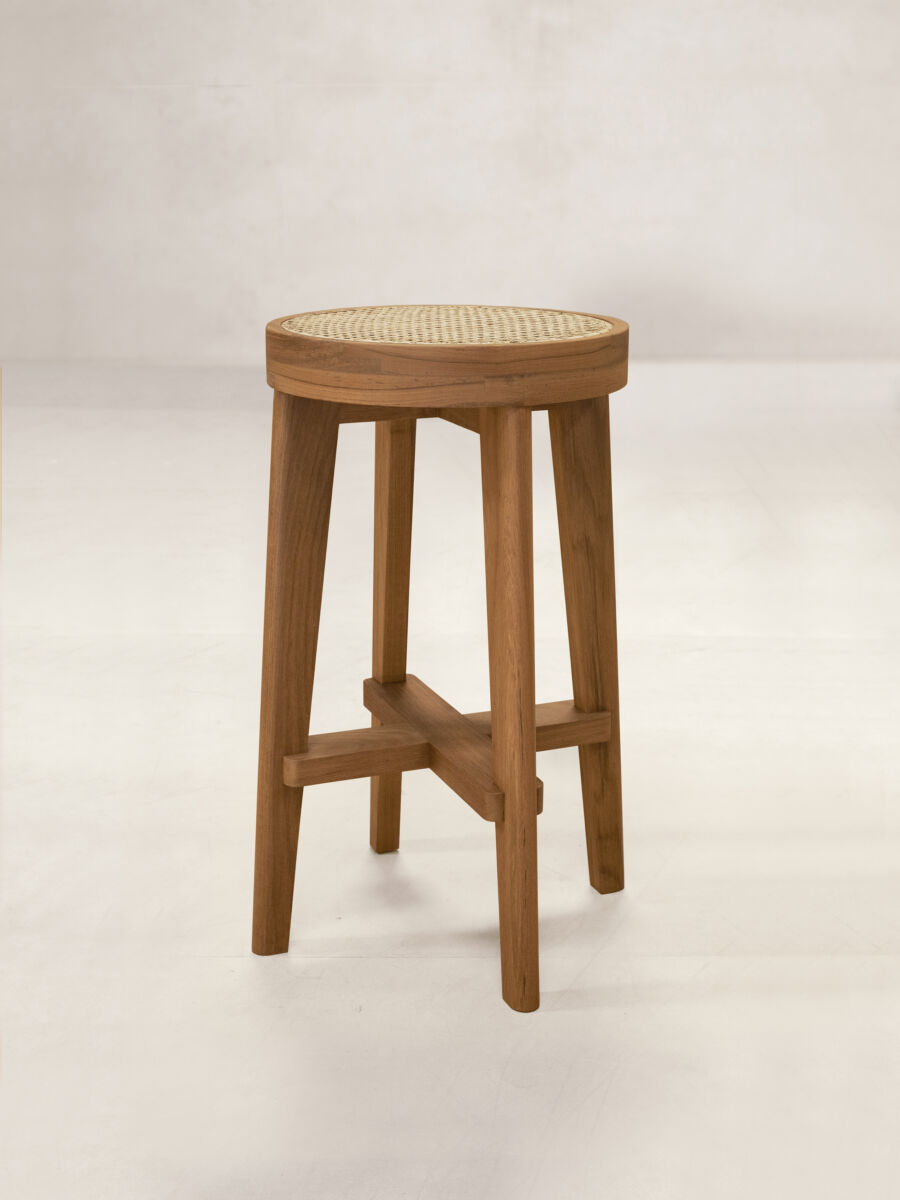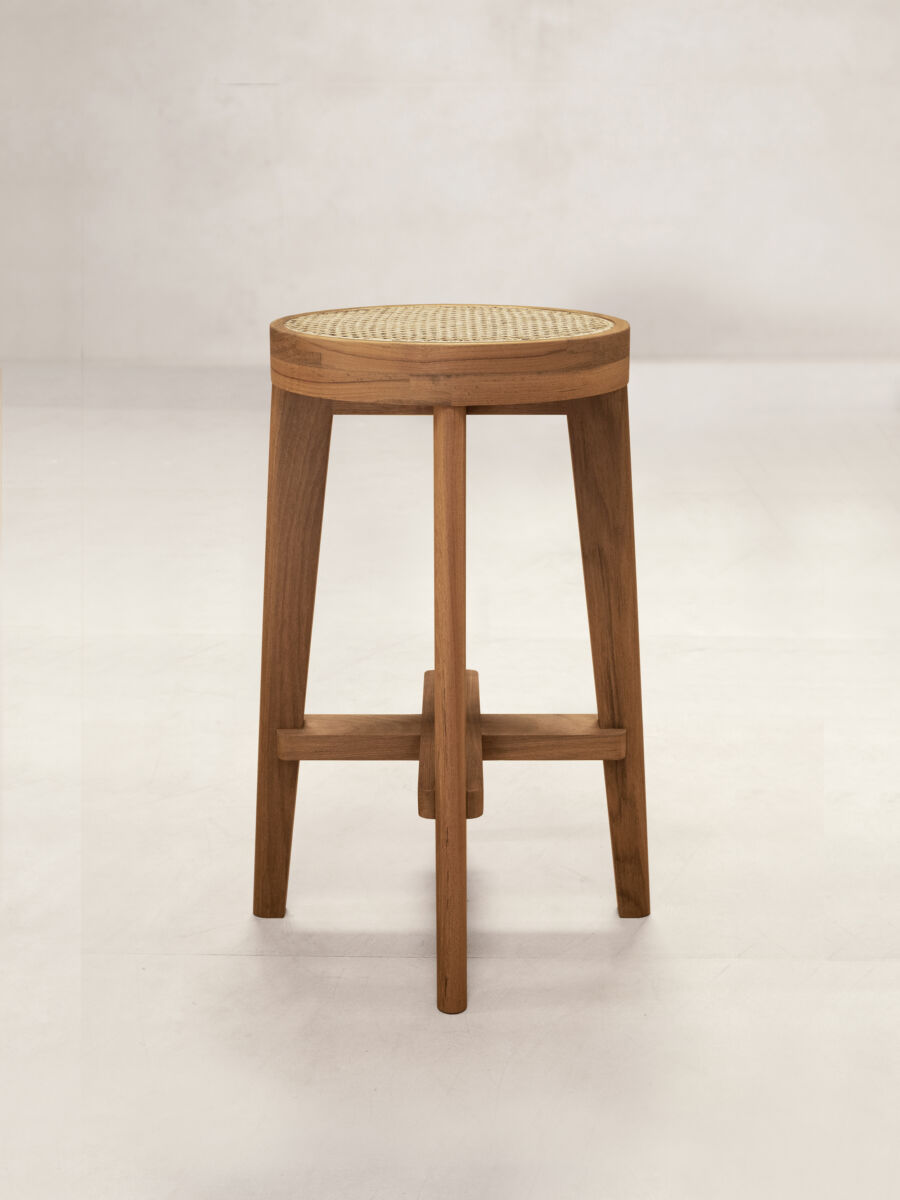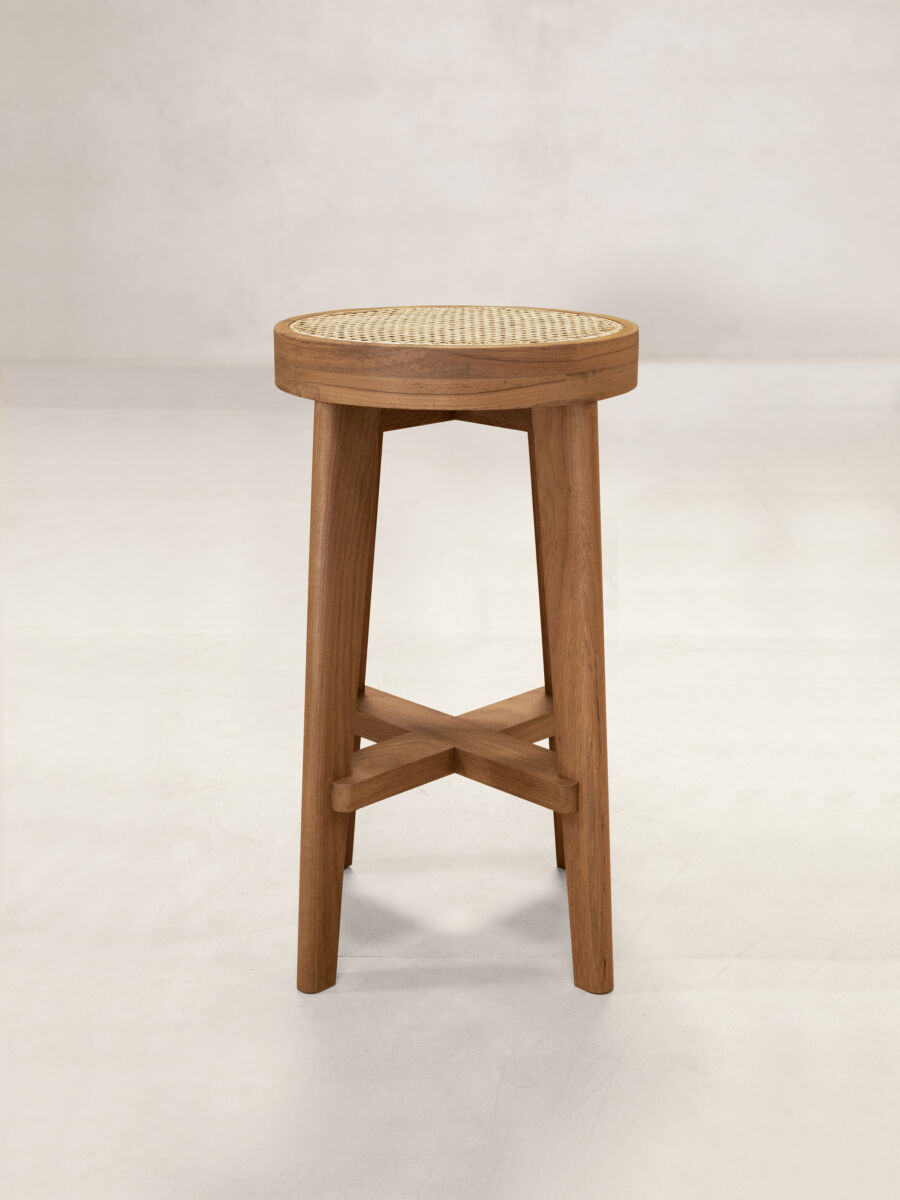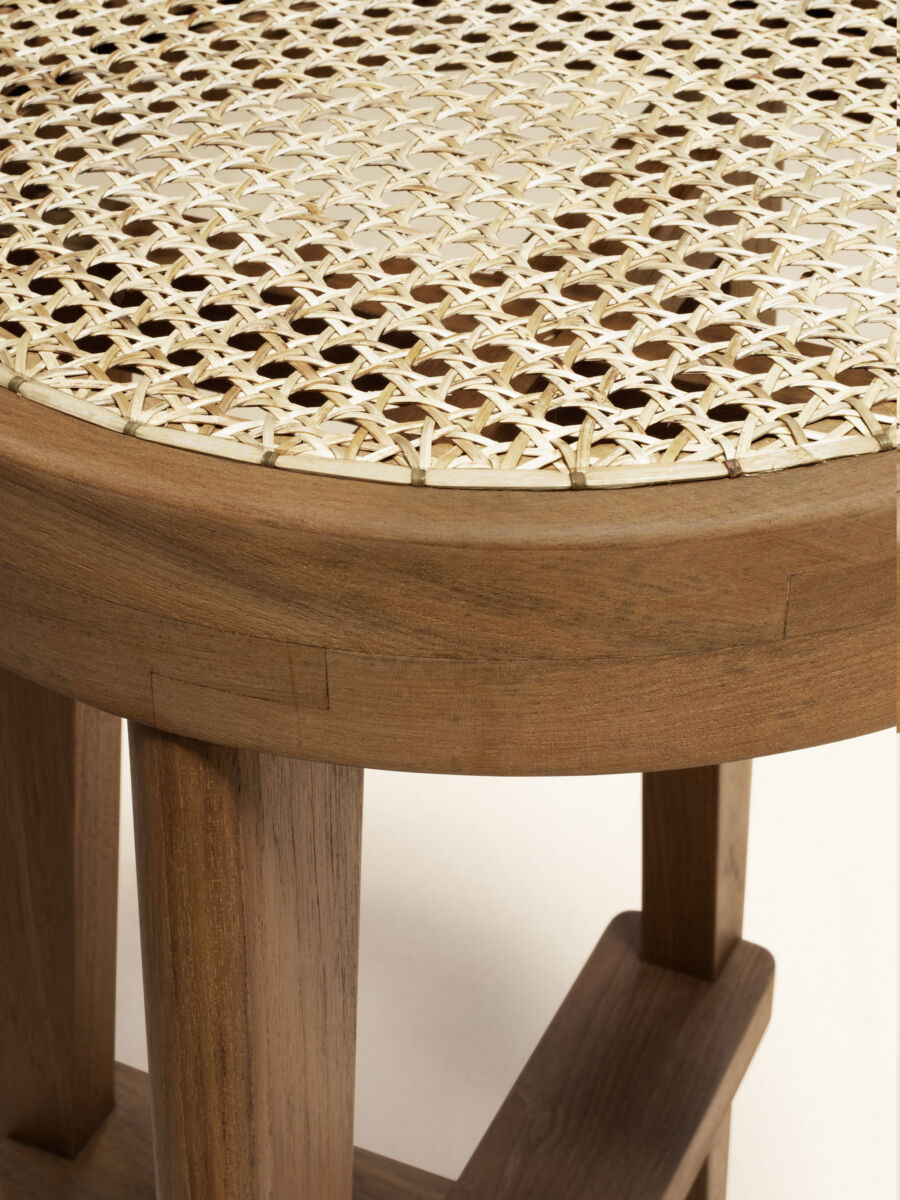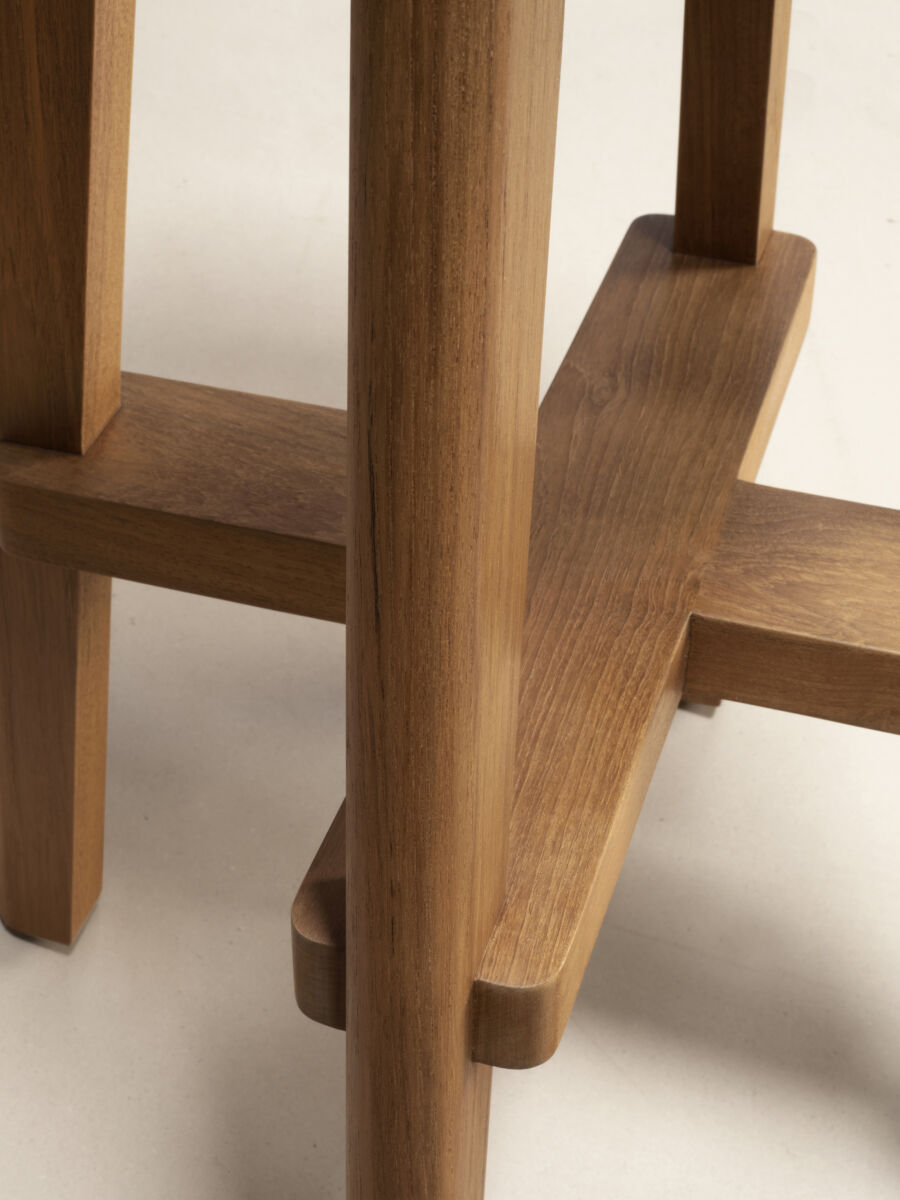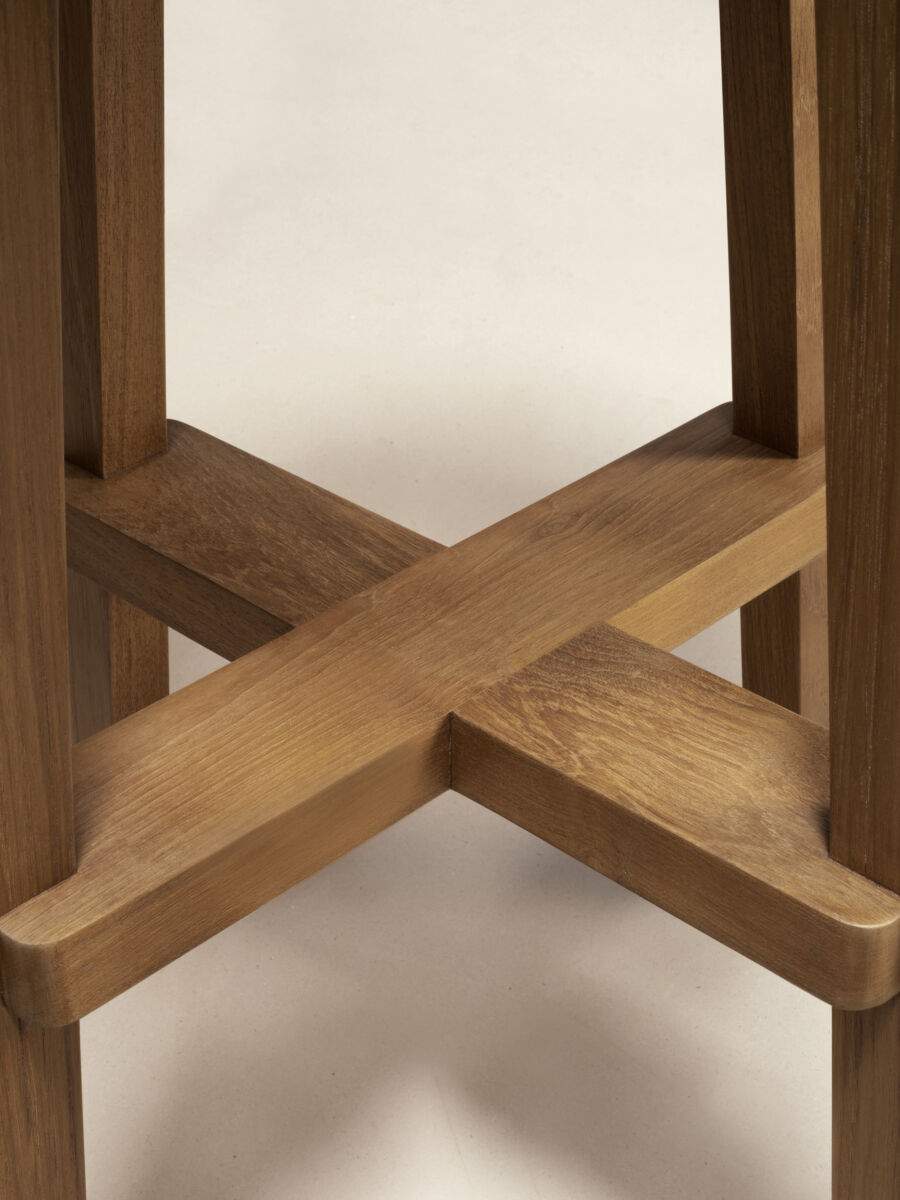 Product Description
The High Stool is a re-edition of the stool model made for university campus buildings in Chandigarh in the 1950s and 60s. The stool has cane lattice seating and frame made of solid teak. The round seat frame is made of two concentric circles with gently rounded edges. A pair of intersecting crossbars support the legs.

Product Specification
Standard dimensions
H 27.6 / D 18.8 / W 18.8
H 70.0 / D 47.5 / W 47.5
Materials
Teak (Tectona grandis)
Natural Cane
Other information
Leg Width -

18.8

47.5

Seat Diameter -

15.2

38.5
Download technical sheet

●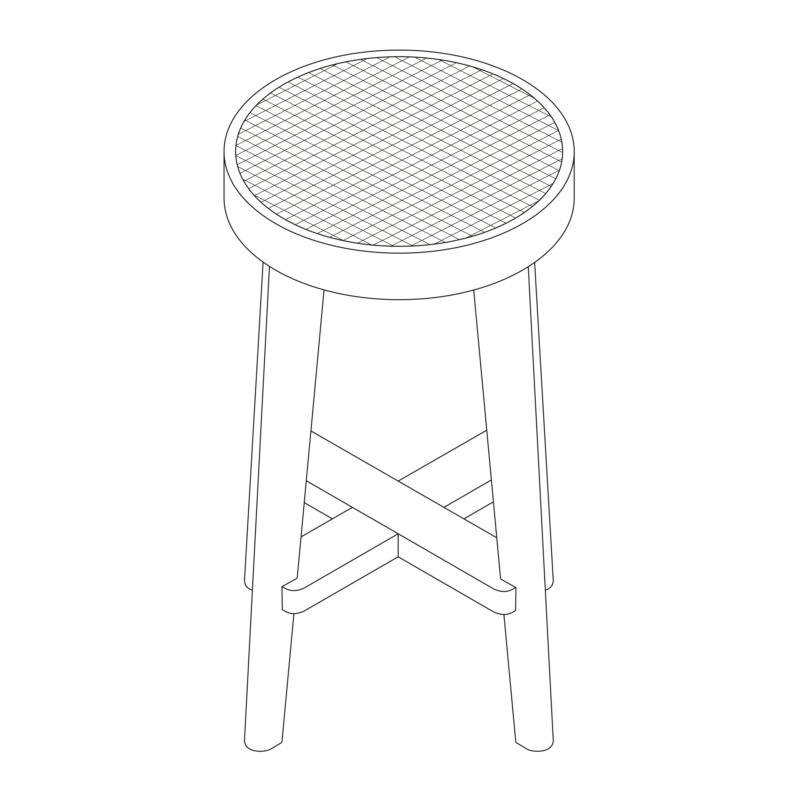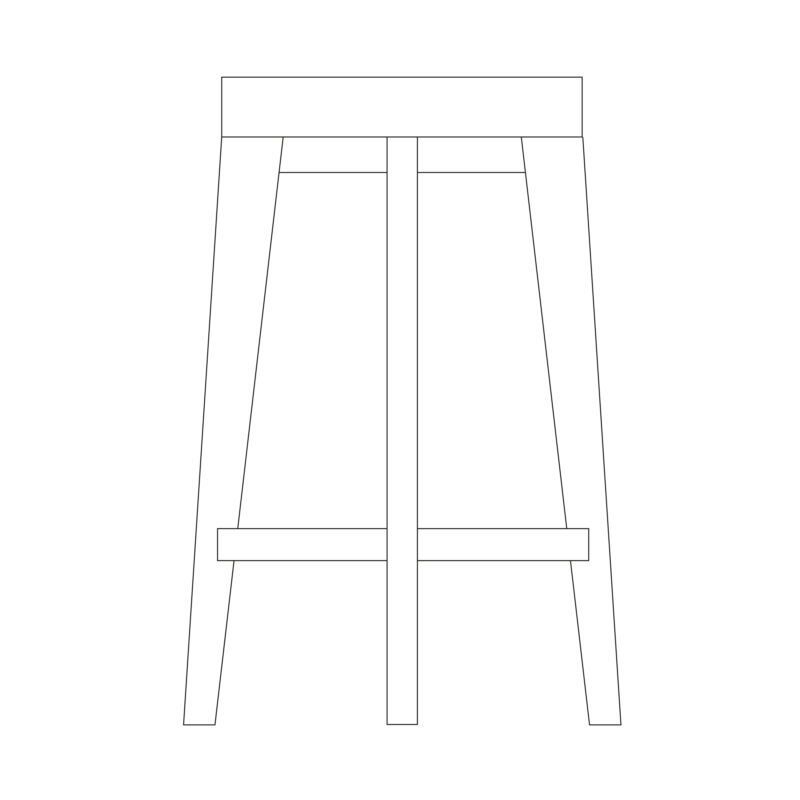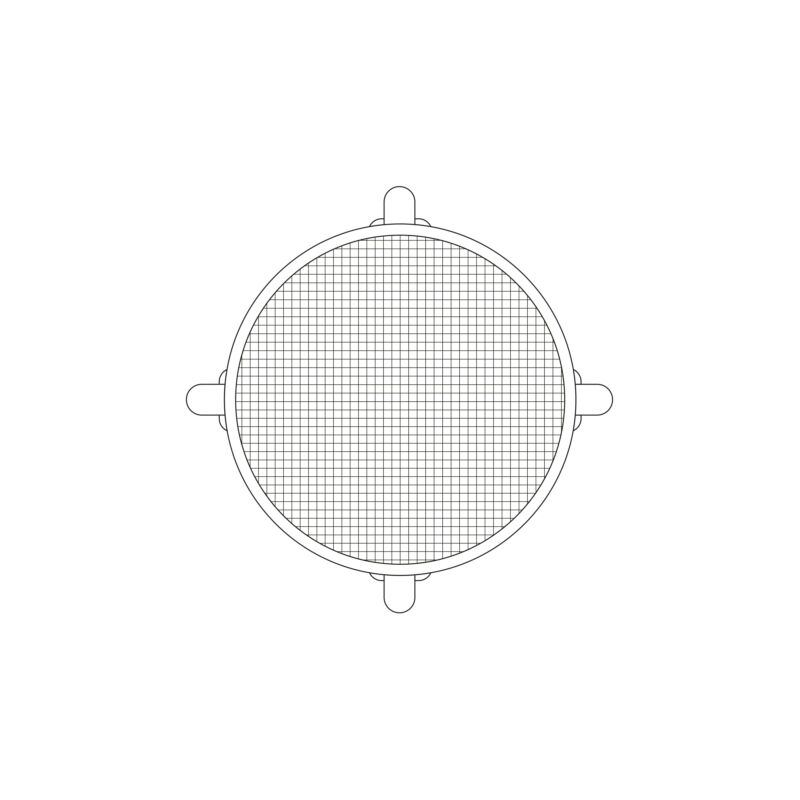 Product Options
We offer two different finishes for this model in Natural Teak, light and dark shade. For the lighter shade, we do not stain the wood and only apply transparent wood polish and sealer to the surface after sanding. For the darker shade, we apply a coat of teak stain along with the polish. Please note, each batch of teak is unique and actual shade may vary a little from the reference image.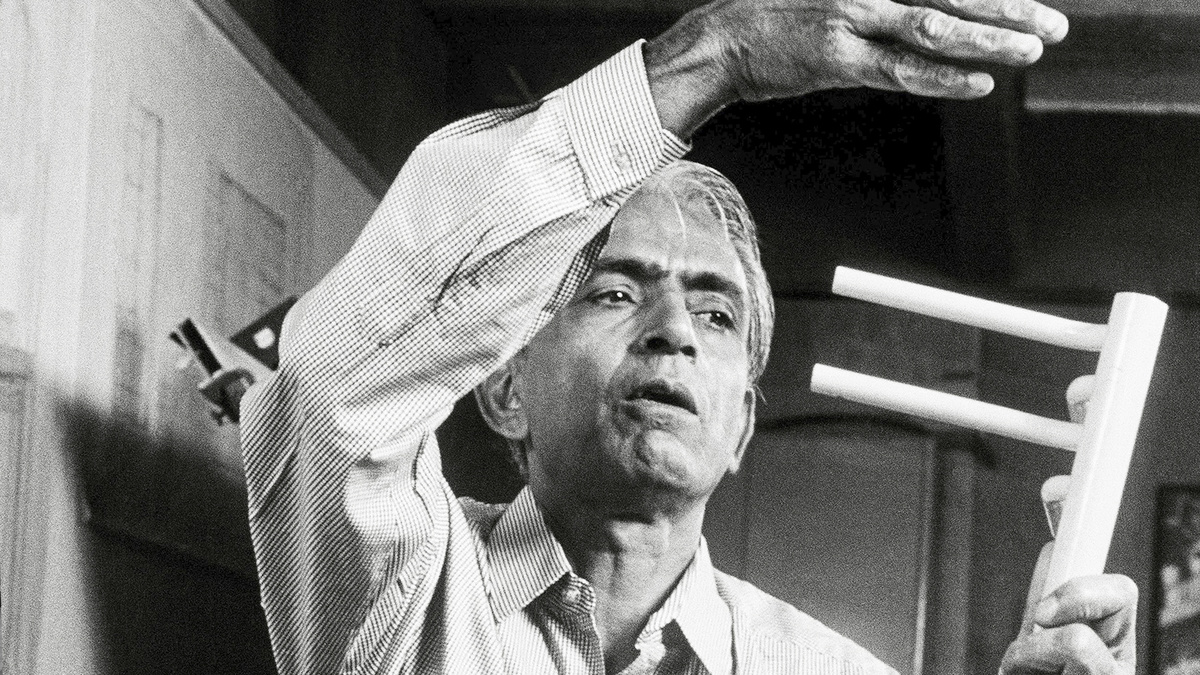 Furnishing a Modern India: On Architect and Furniture Designer Gajanan Upadhyaya
Known among his colleagues and students at the National Institute of Design simply as GU, furniture designer Gajanan Upadhyay, who passed away on 28th October, 2021, was considered to be the 'Father of Indian Furniture Design'.
Read Journal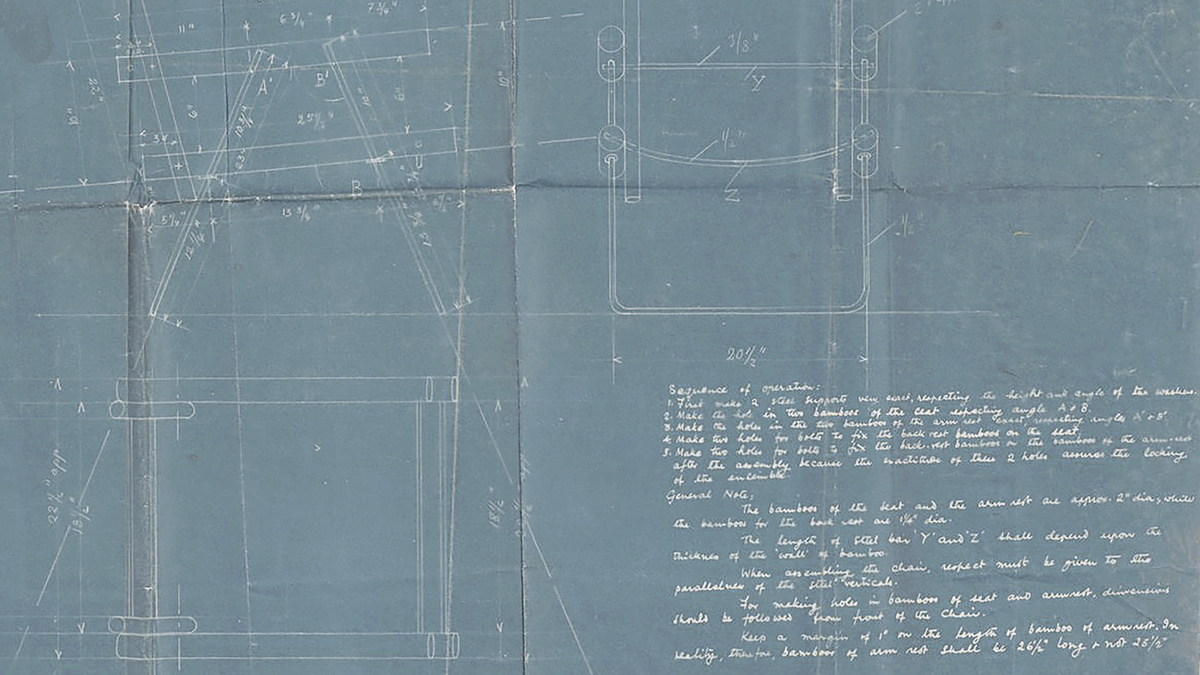 The Genesis of the Chandigarh Chair: Furniture as Infrastructure
There are several things unique about the furniture made for the city of Chandigarh in the 1950's. The most striking among these is that they were conceived at the same time as the city, as a component of its master plan.
Read Journal