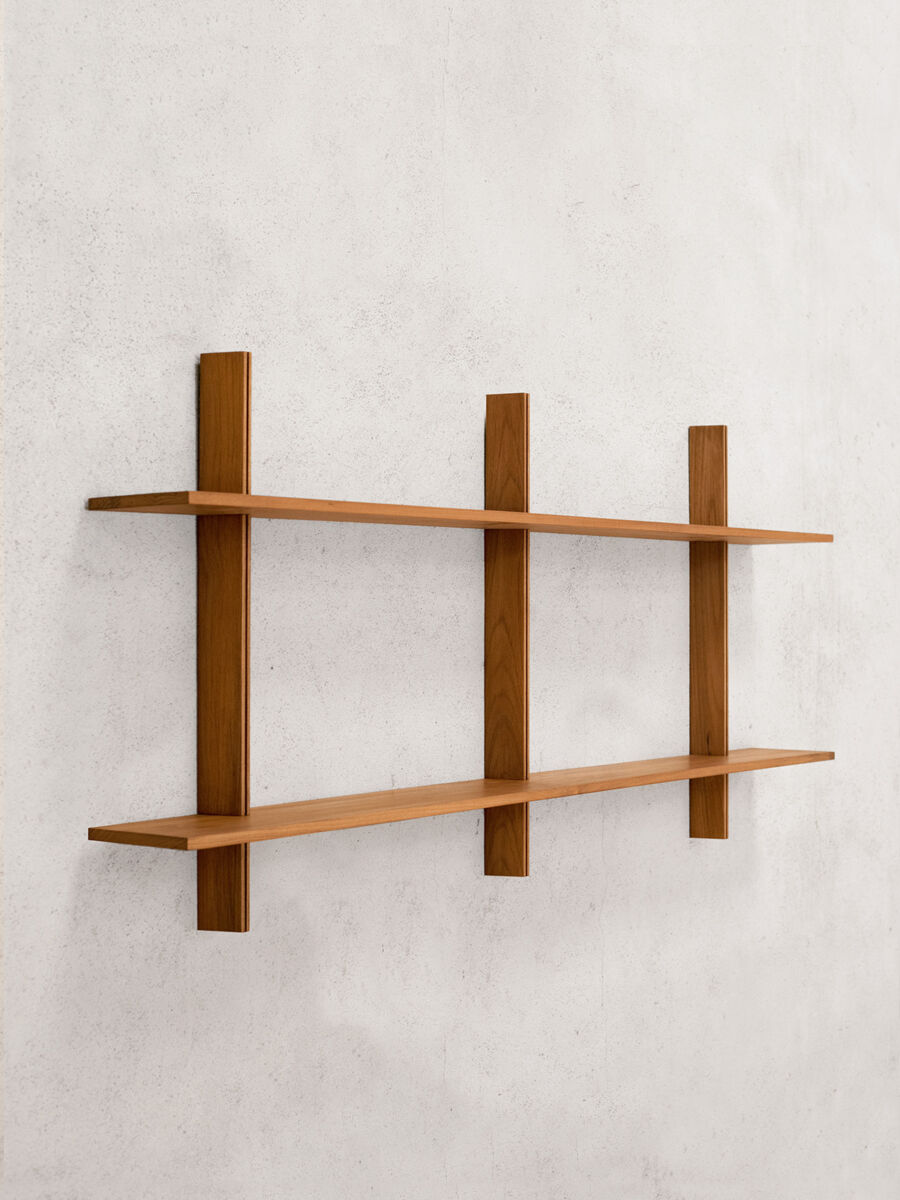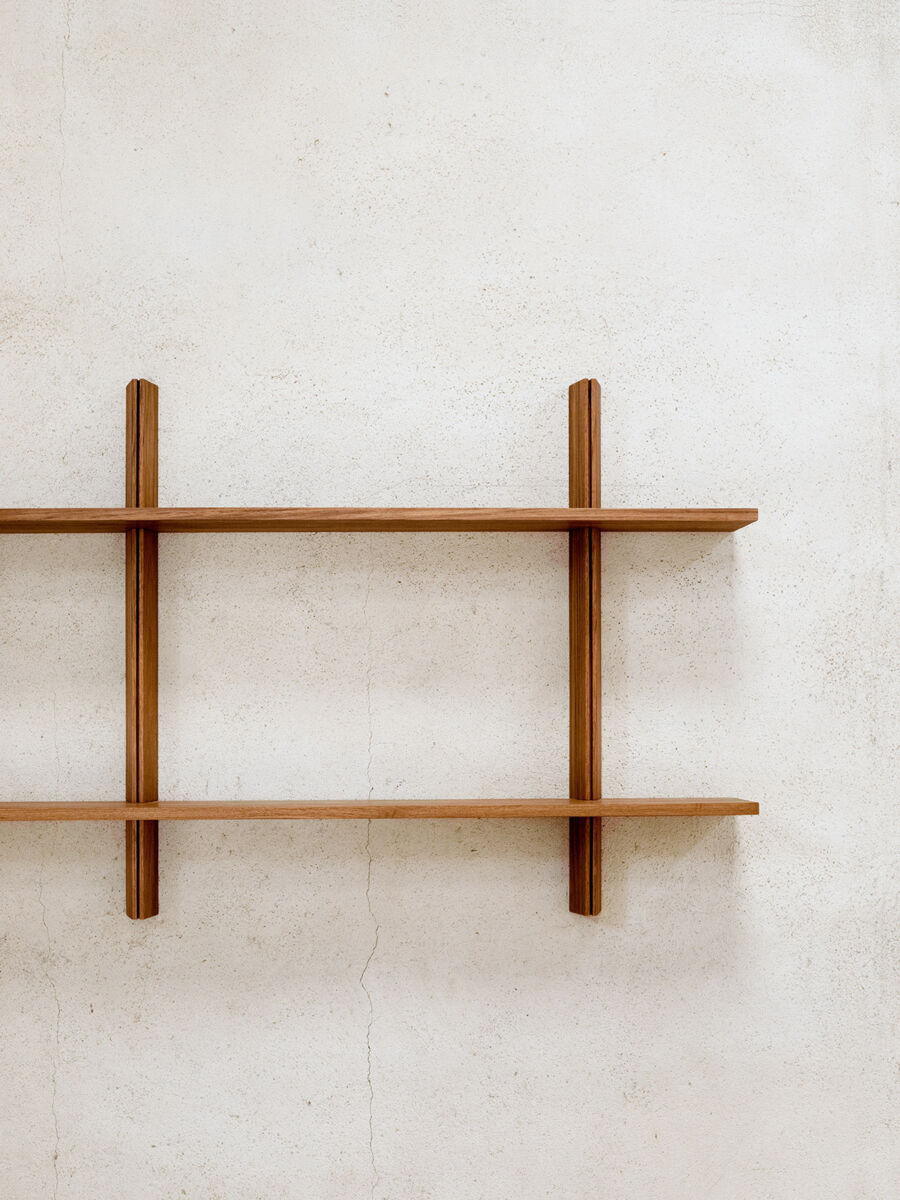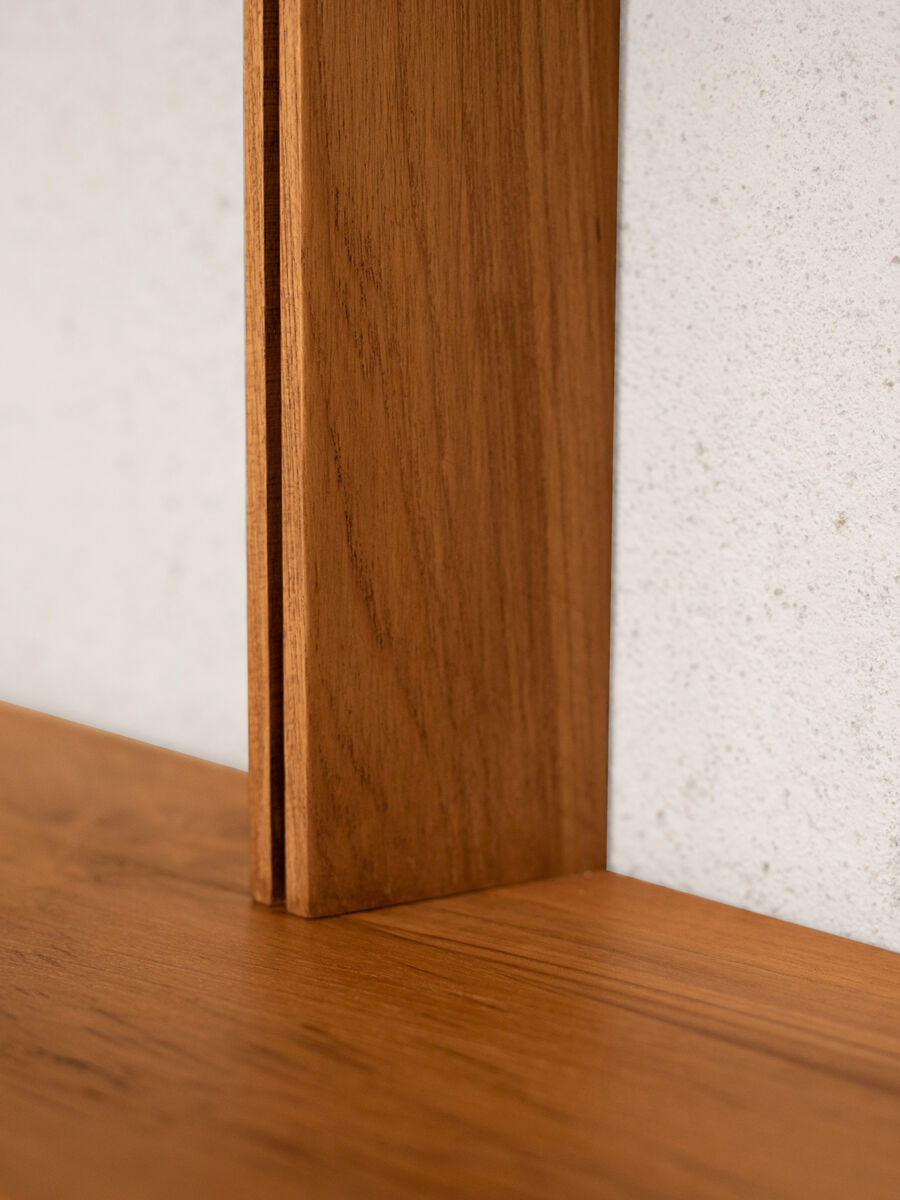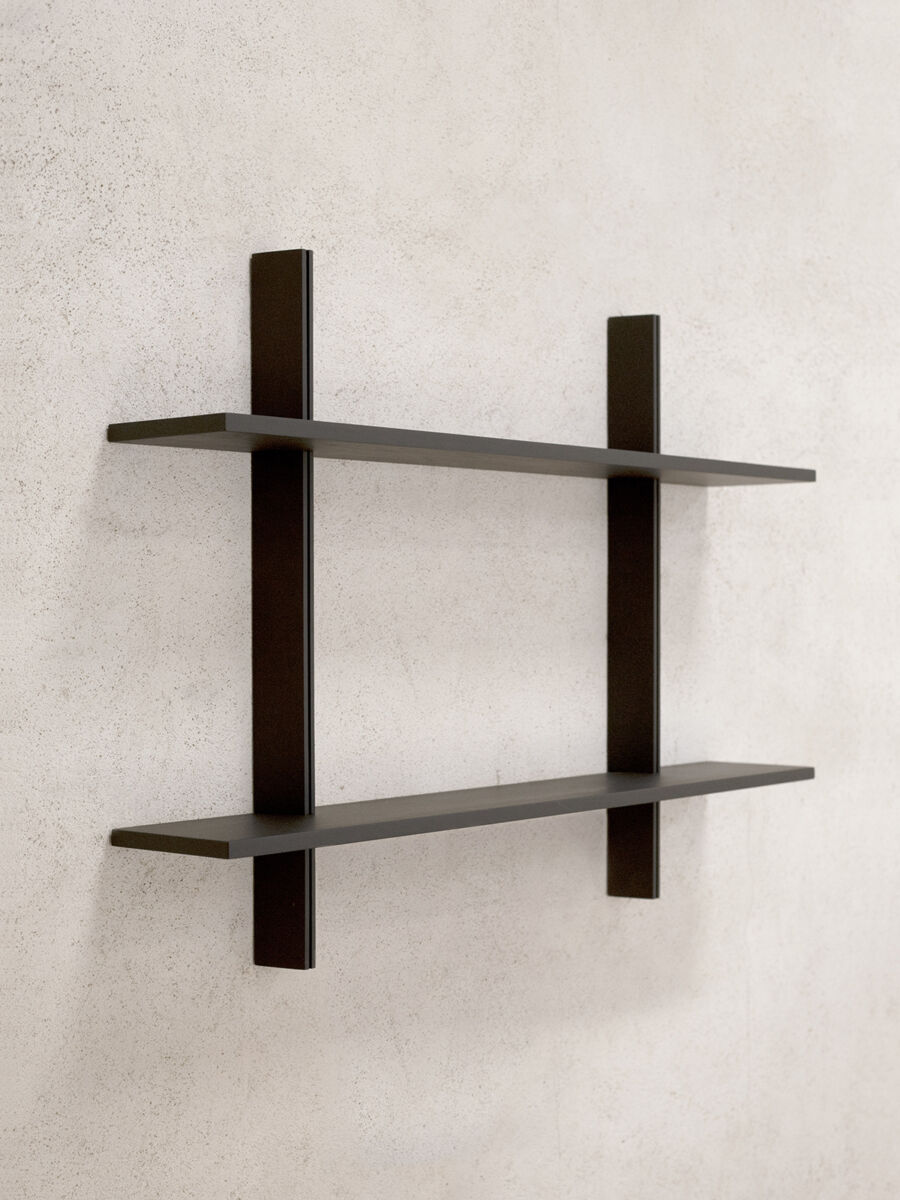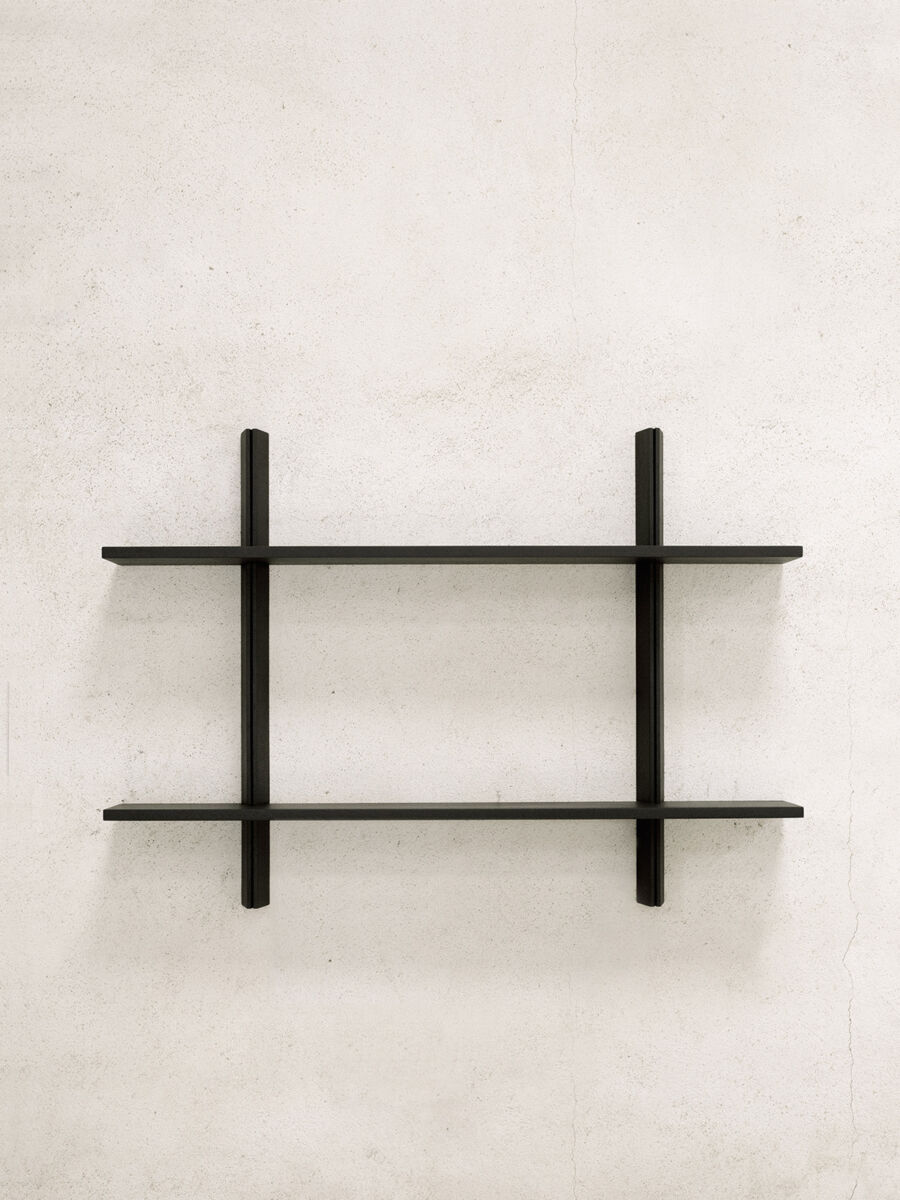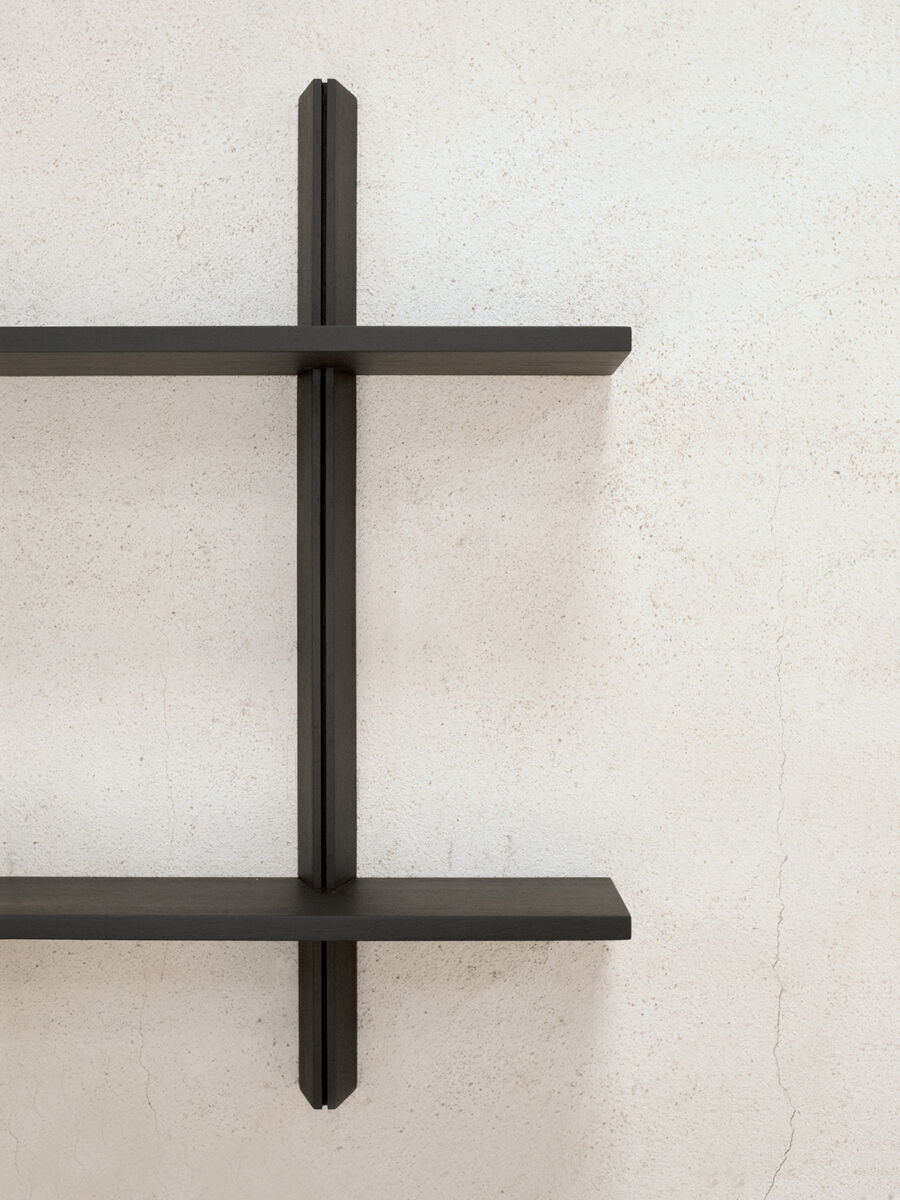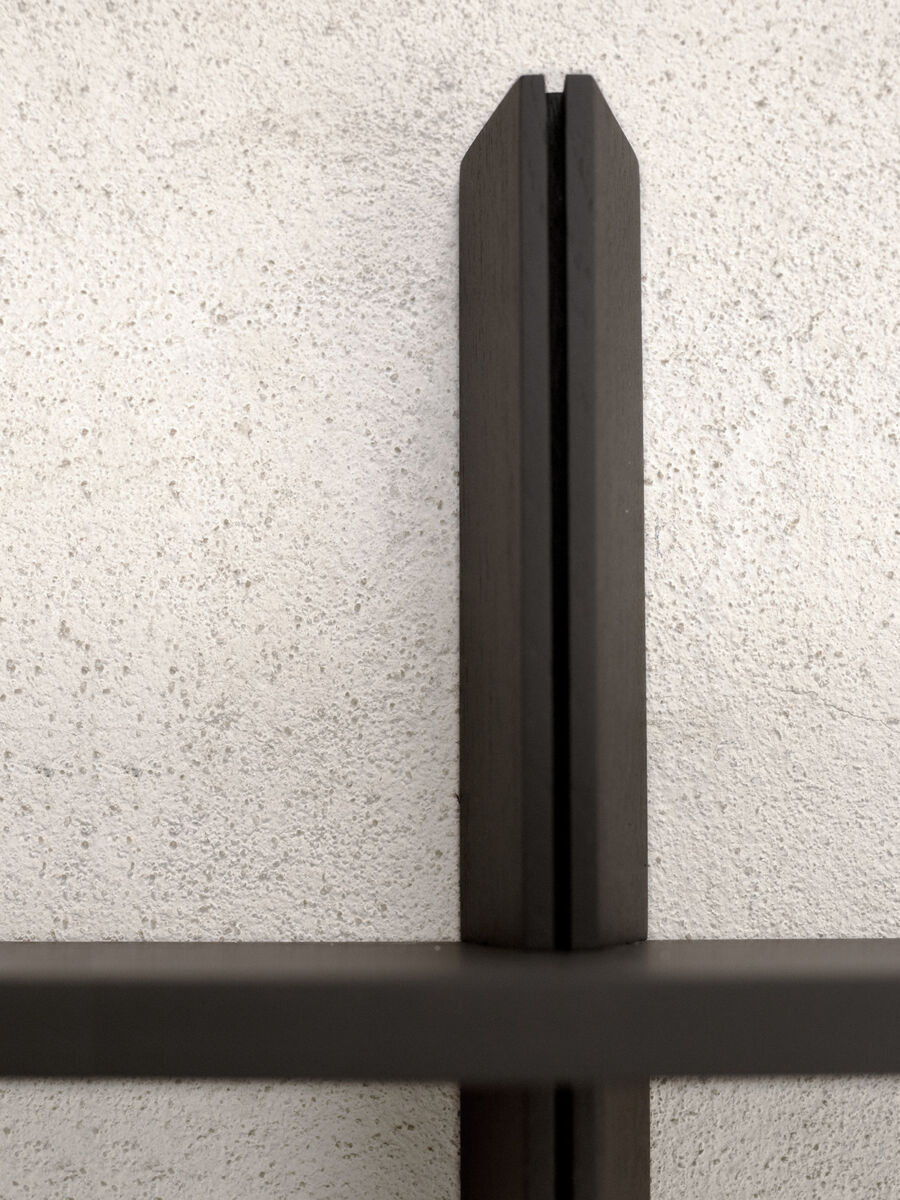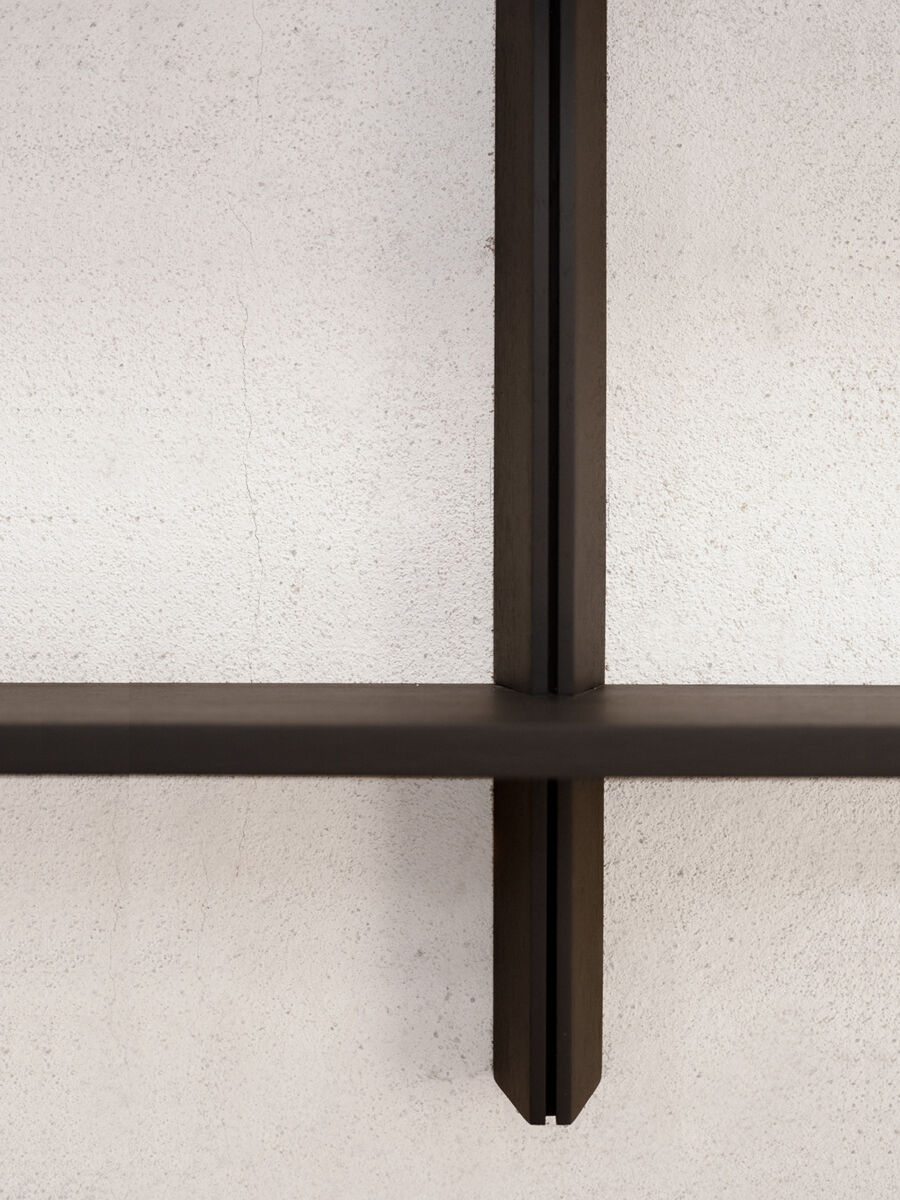 Product Description
The DW 02 Bookshelf is distinguished by its special crafting and clean, practical design. The shelving has minimal vertical and horizontal parts; it uses traditional hand skills and hidden joinery methods to join the timber together and uses no mechanical fixings.
The design of the shelving unit was inspired by the grid pattern Derek Welsh observed on the workshop doors at Phantom Hands.
The shelf is available in two sizes - a smaller size with two uprights and a bigger version with three uprights. The compact shelves are adaptable, easy to accommodate and suitable for a variety of spaces, big or small. They are ideal to store books or decorative objects.
Product Specification
Standard dimensions
H 30.8 / D 7.1 / W 69.1
H 78.0 / D 18.0 / W 175.5
Materials
Teak (Tectona grandis)
Product variants
Smaller (Two Uprights) -

H 30.8 / D 7.1 / W 43.4

H 78.0 / D 18.0 / W 110.0

Bigger (Three Uprights) -

H 30.8 / D 7.1 / W 69.1

H 78.0 / D 18.0 / W 175.5
Other information
Width Between Uprights -

23.9

60.5

Height Between Shelves -

16.4

41.5
Download technical sheet

●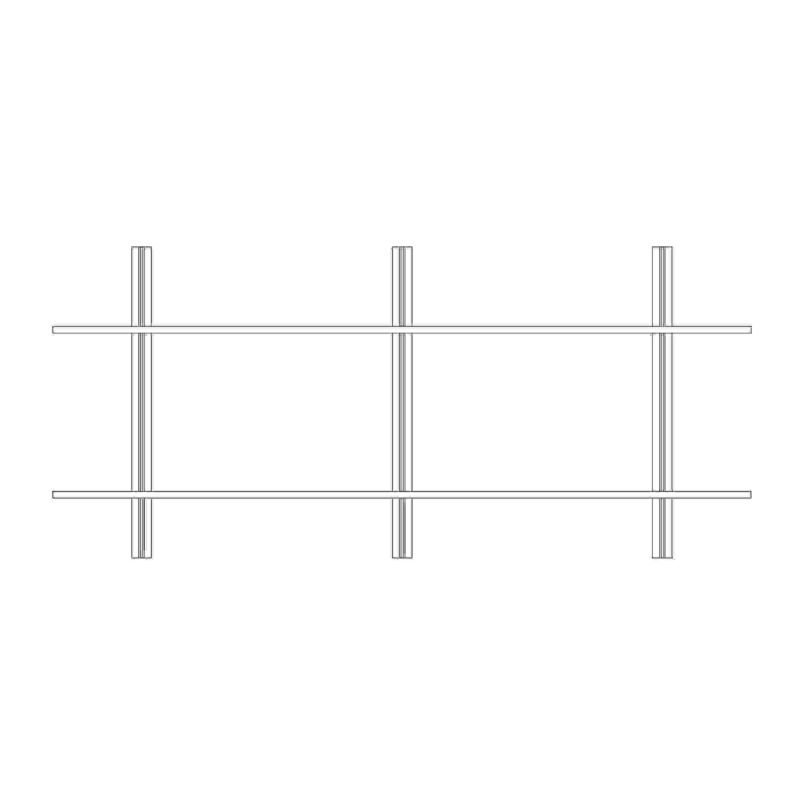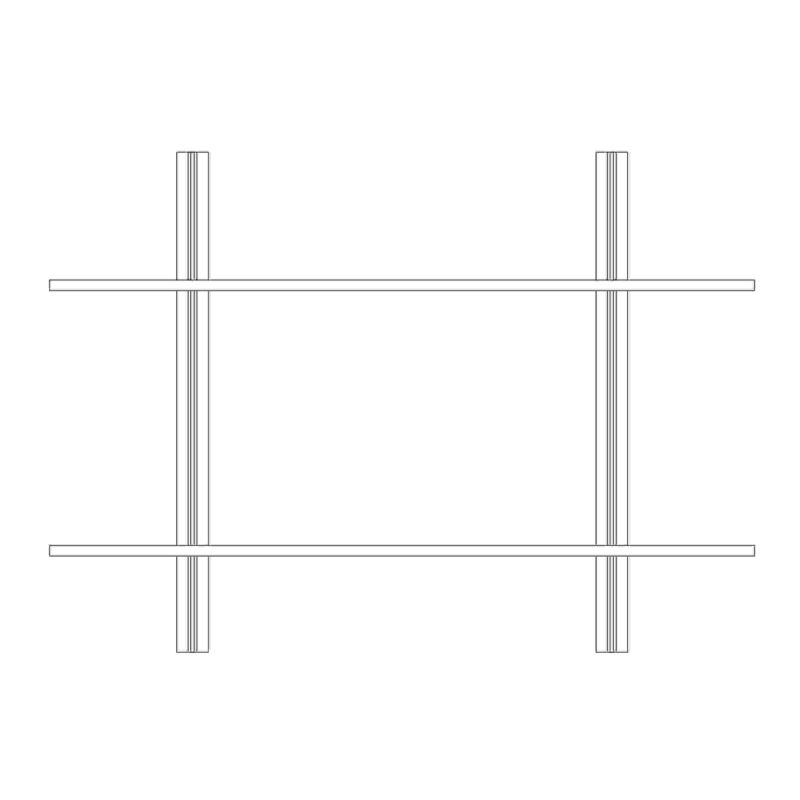 Product Options
We offer this product in a choice of Natural Teak or Black Finish. For Natural Teak finish, the wood is sanded to smoothness and transparent wood polish and sealer are applied with a soft cloth to bring out the natural golden brown colour of teak. For Black Finish, the wood is sprayed with an eco friendly water based paint that leaves the grains and patterns visible.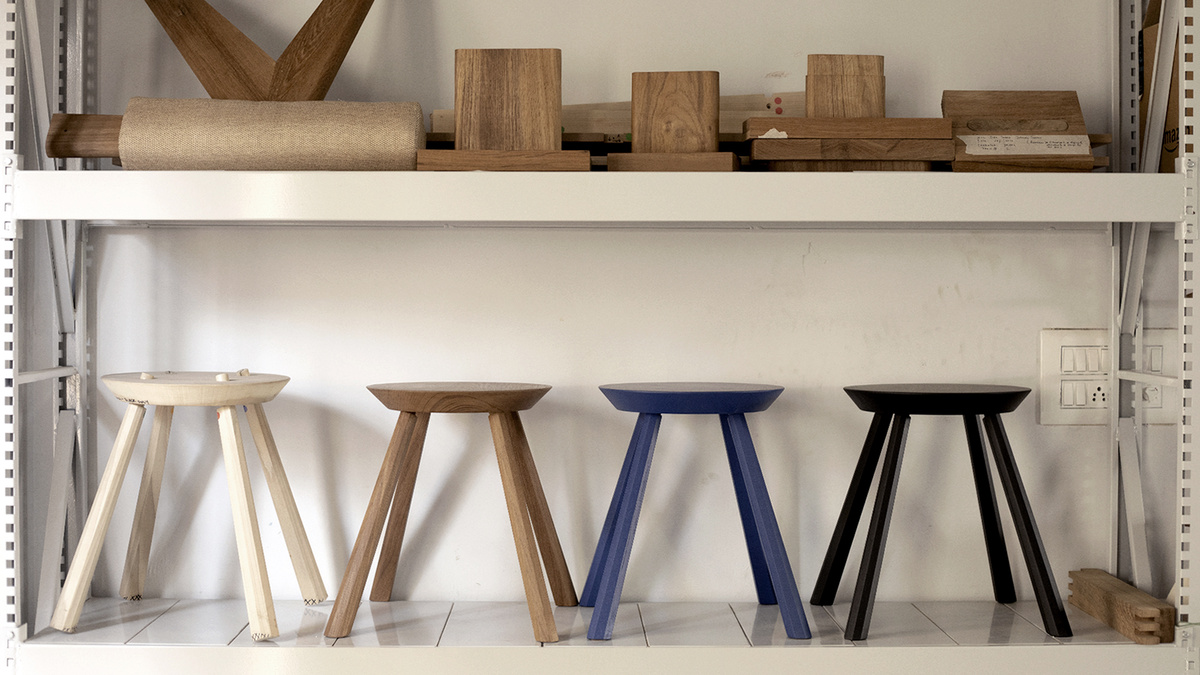 Making of the Derek Welsh Collection: A Look Behind the Scenes
The Derek Welsh Collection for Phantom Hands came together between Bangalore and Glasgow, in the midst of a world halted by COVID-19. A look at the journey behind its making.
Read Journal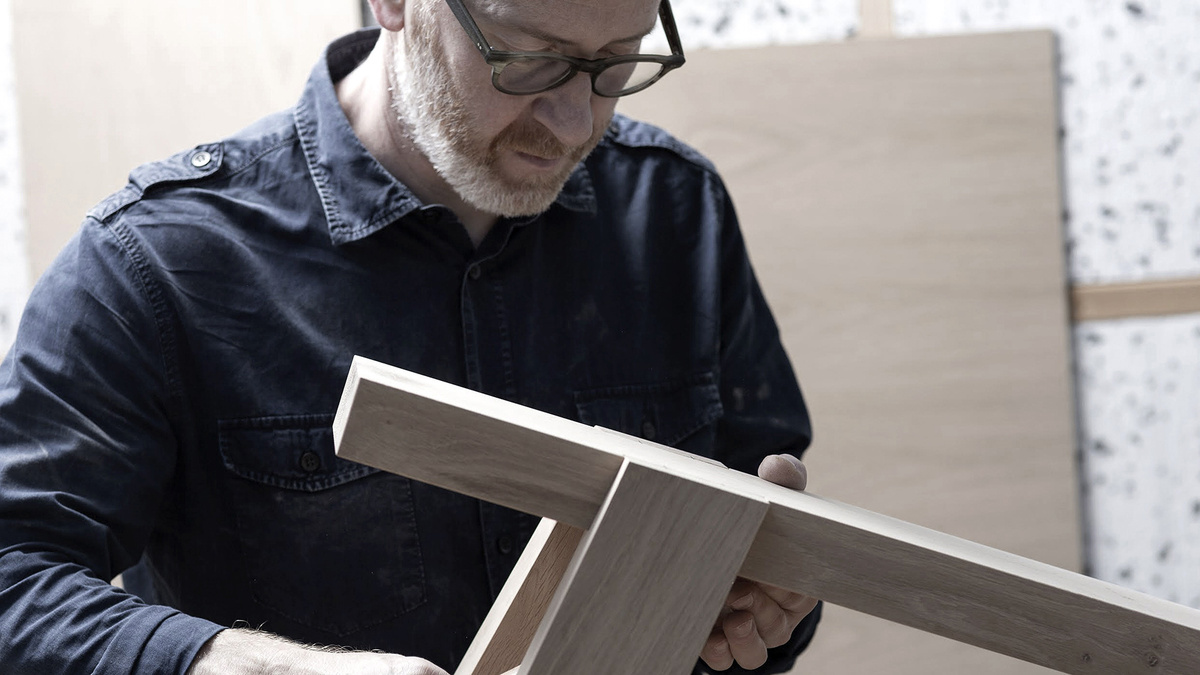 In Conversation With Designer-Woodworker Derek Welsh: On Practical Skills, Patience and Time
Having started as an apprentice at a small carpentry and joinery firm in Scotland, Derek Welsh has worked with wood for more than 25 years and stayed true to his craft training.
Read Journal