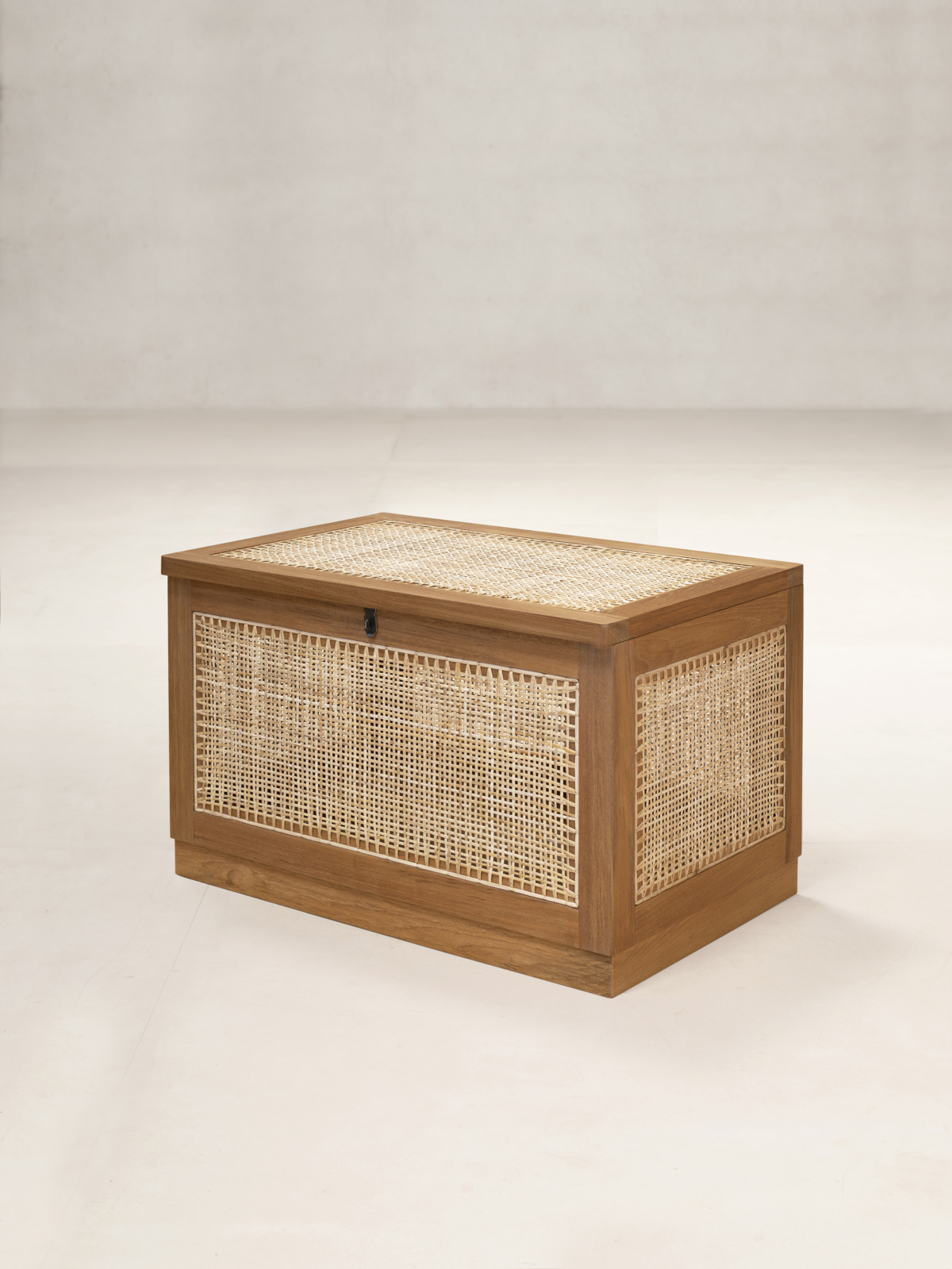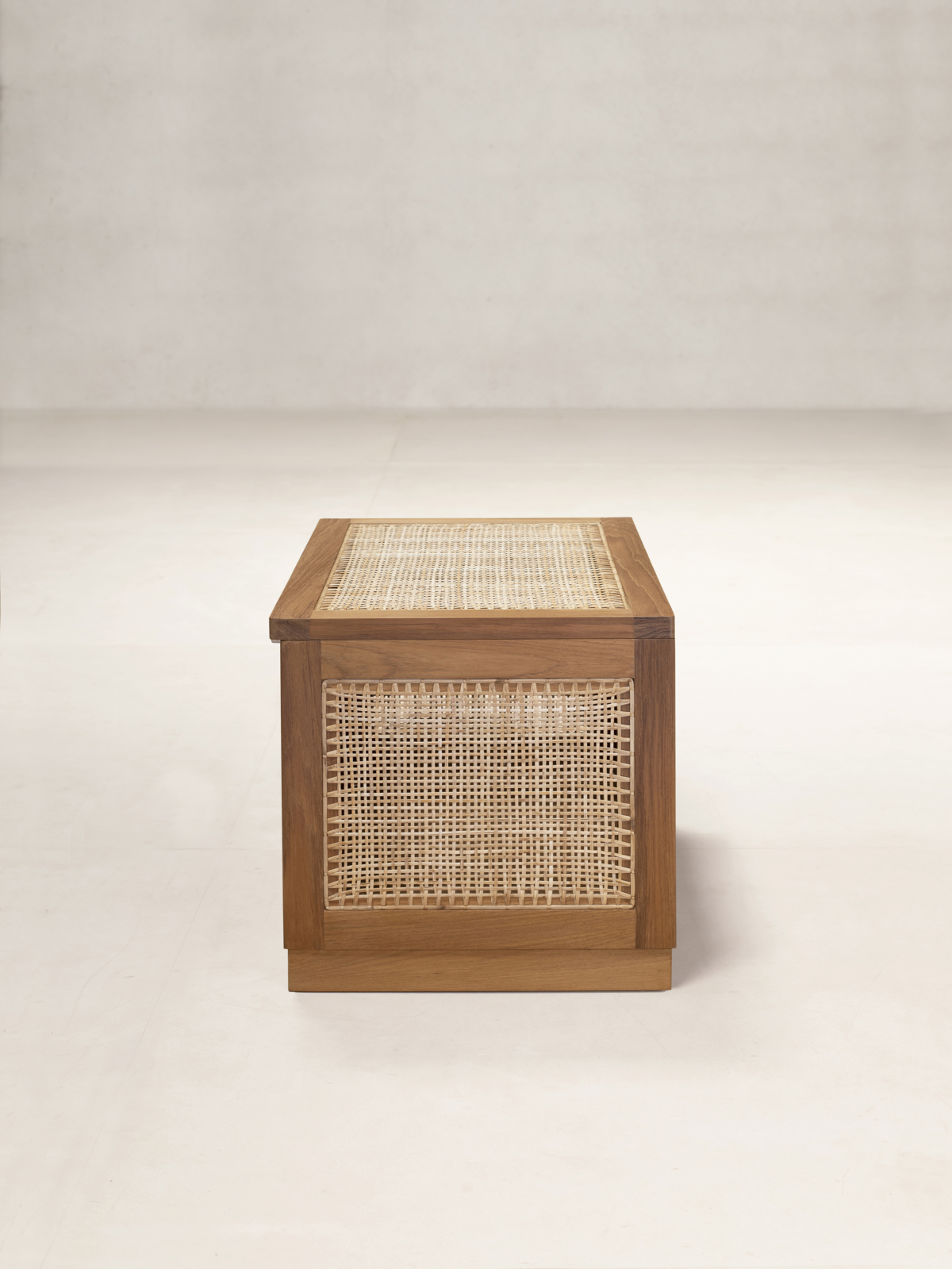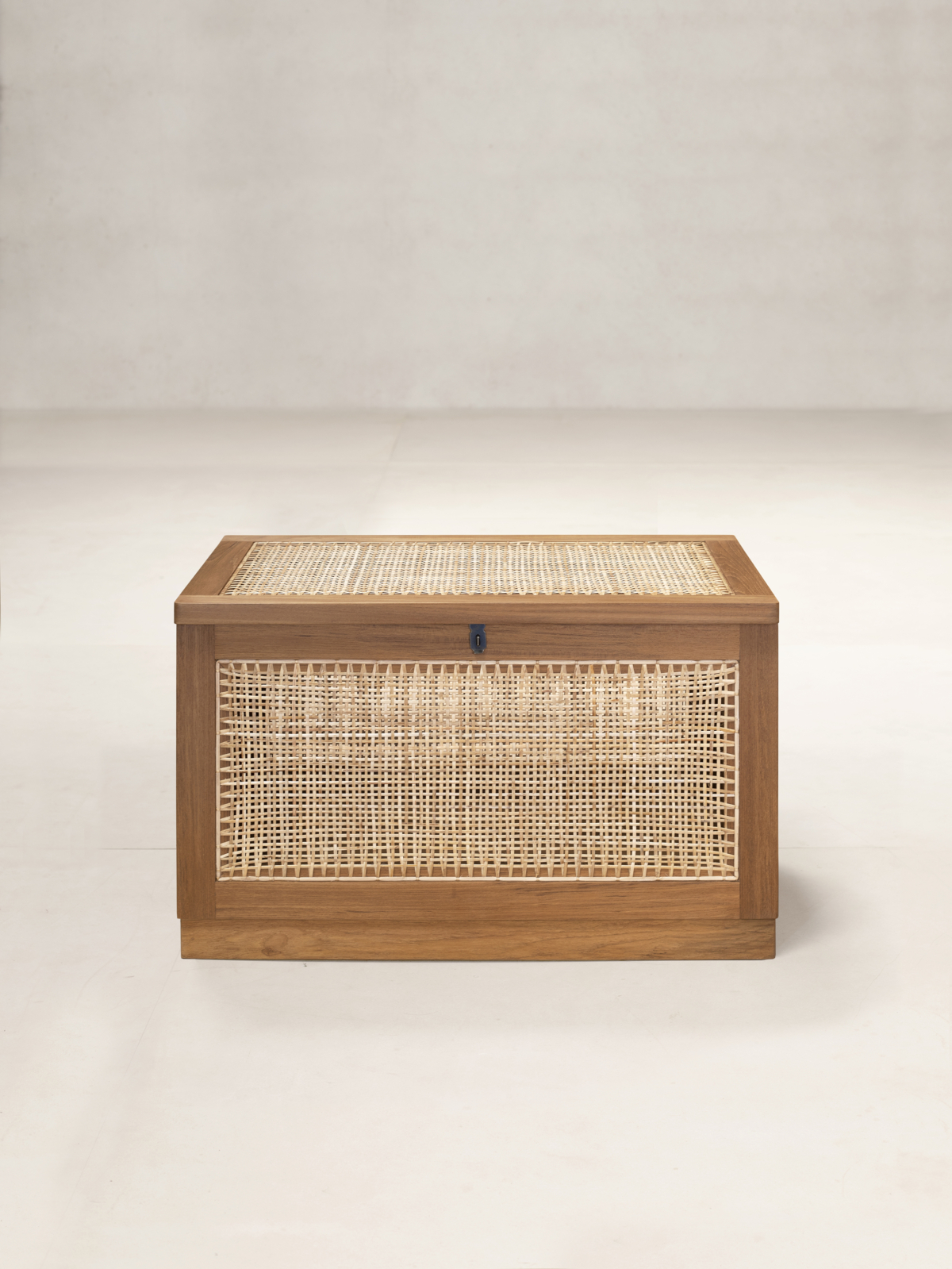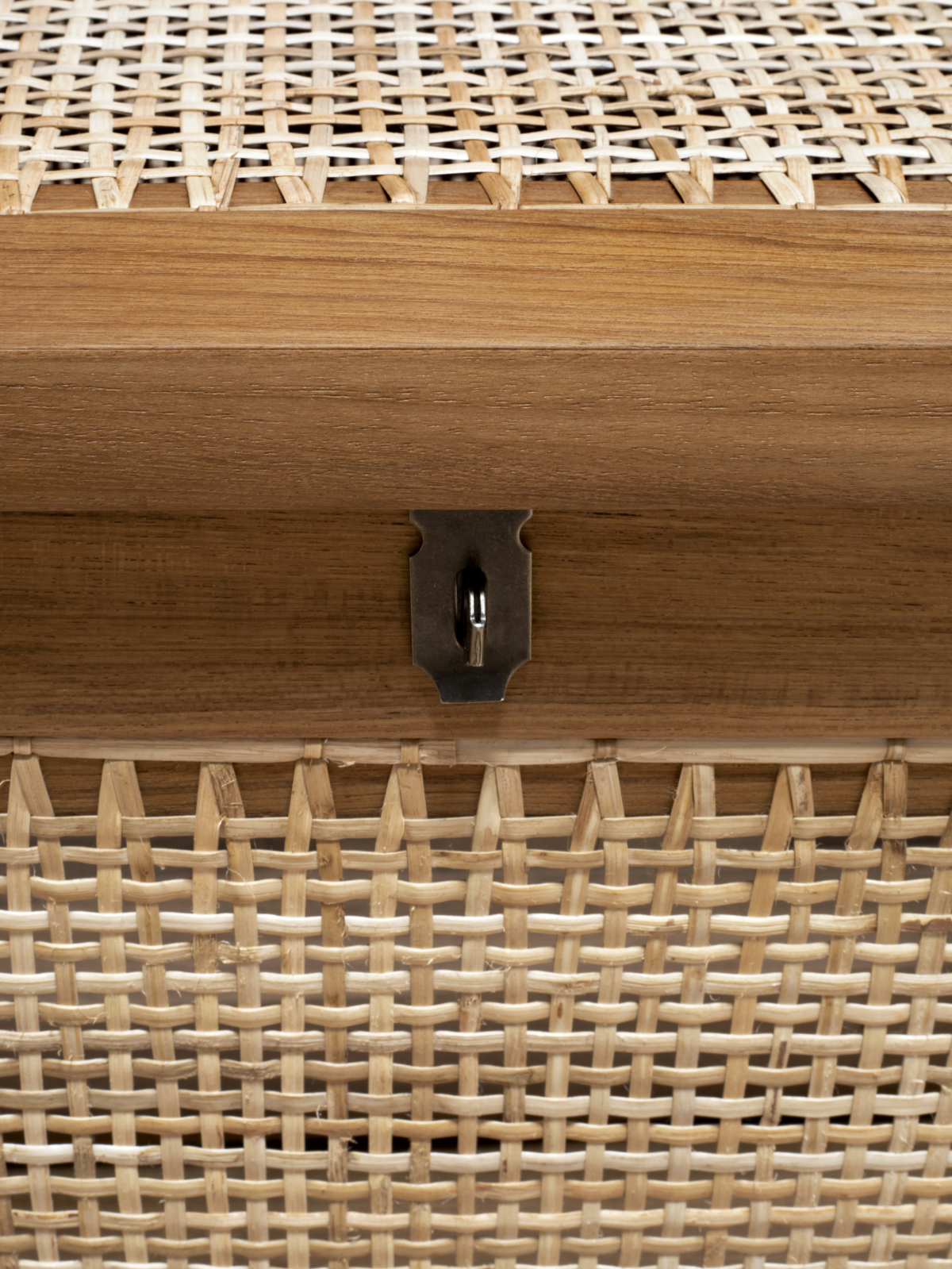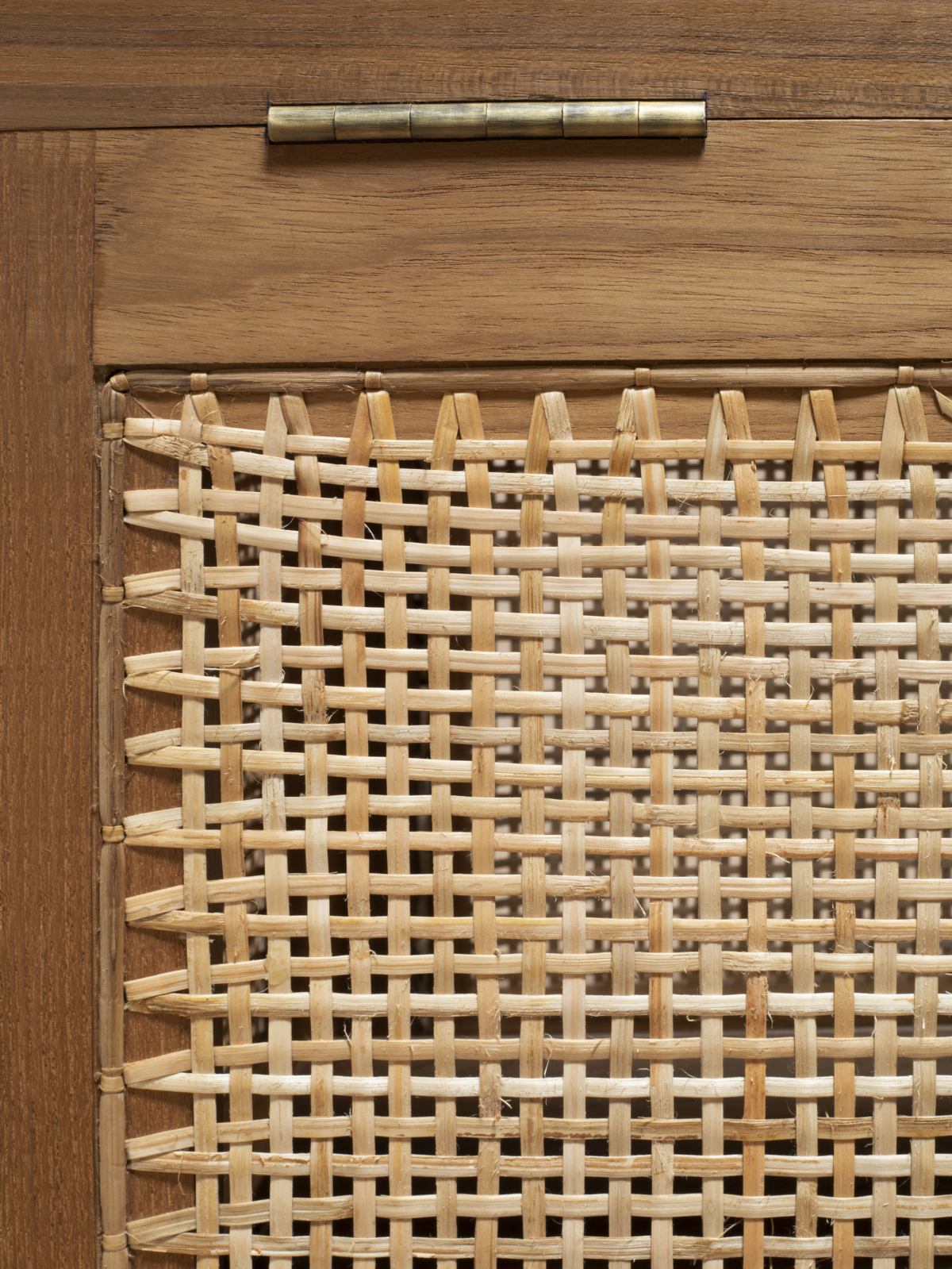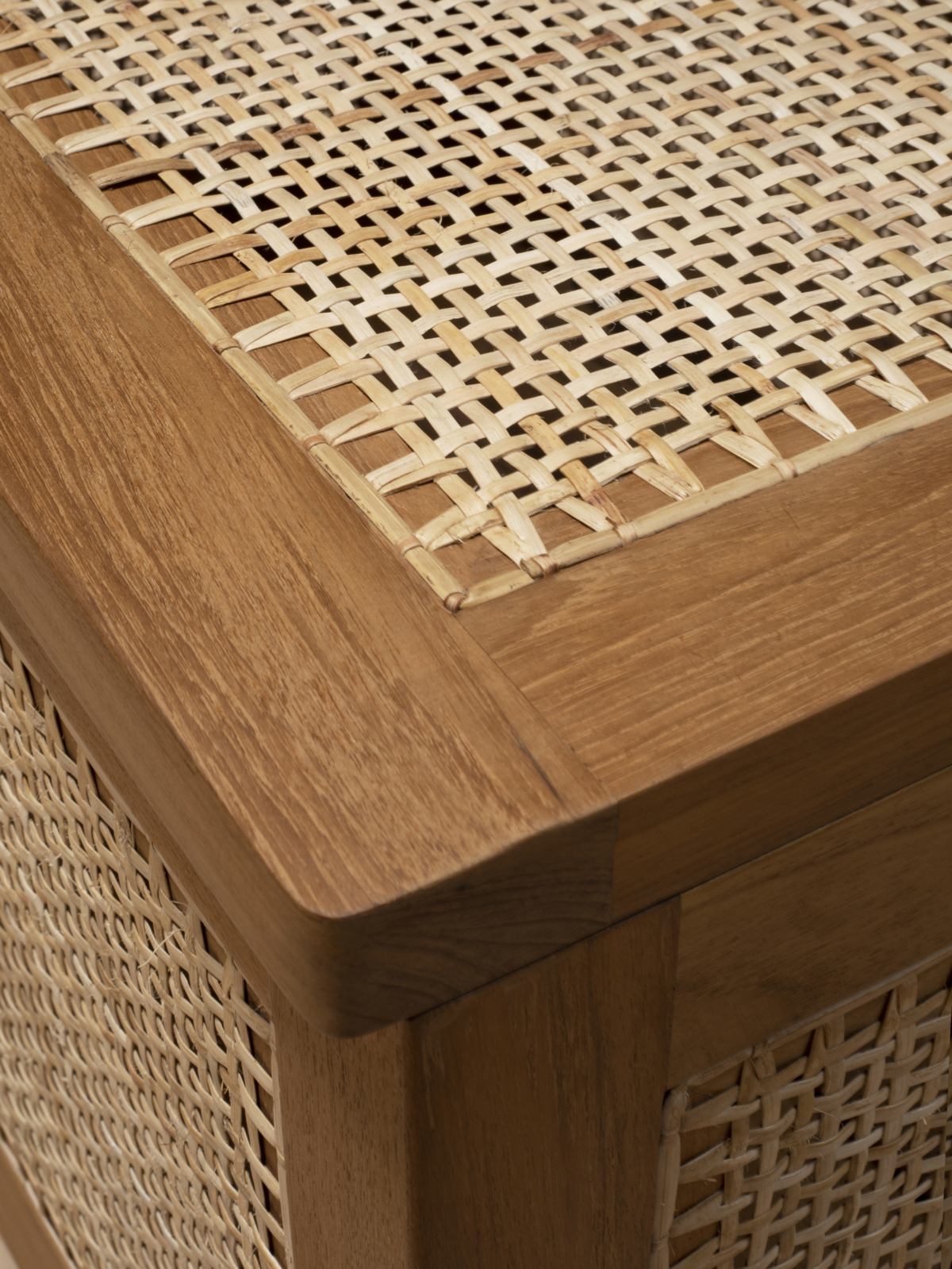 Product Description
The 'Laundry Basket' or 'Dirty Linen Basket' has a teak frame with woven cane on five sides. The top flap opens with the help of a brass latch and hinges.
The basket was designed in the same style as the seating furniture. This particular design was first used in the hostel rooms of the legislative assembly in Chandigarh. Vintage laundry baskets of similar style, dating back to the 19th century can be found in southern India, Myanmar, etc.
Product Specification
Standard dimensions
H 17.4 / D 27.2 / W 17.6
H 44.0 / D 69.0 / W 44.5
Materials
Teak (Tectona grandis)
Natural Cane
Download technical sheet

●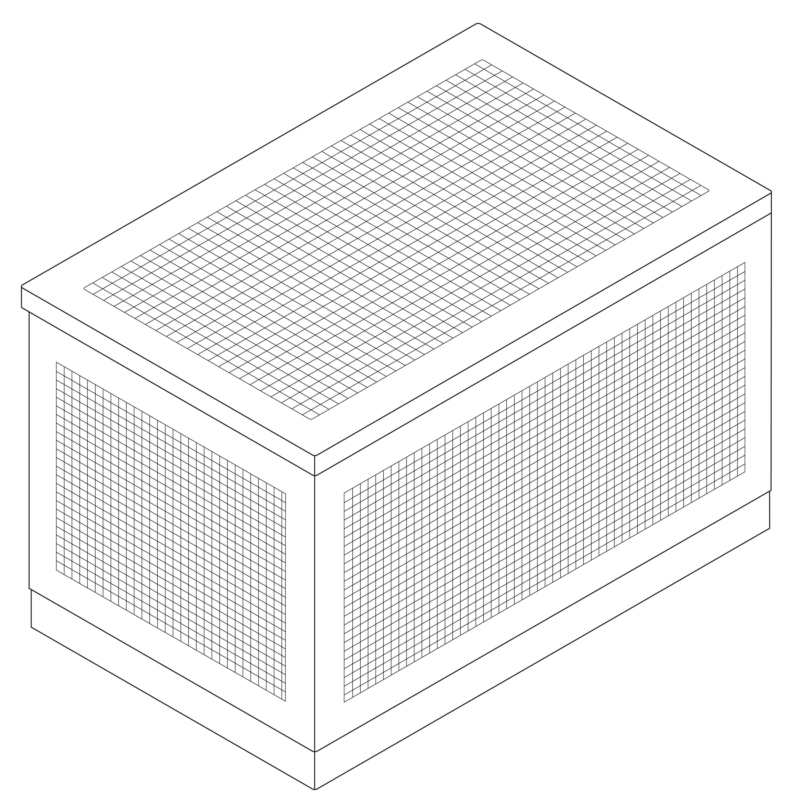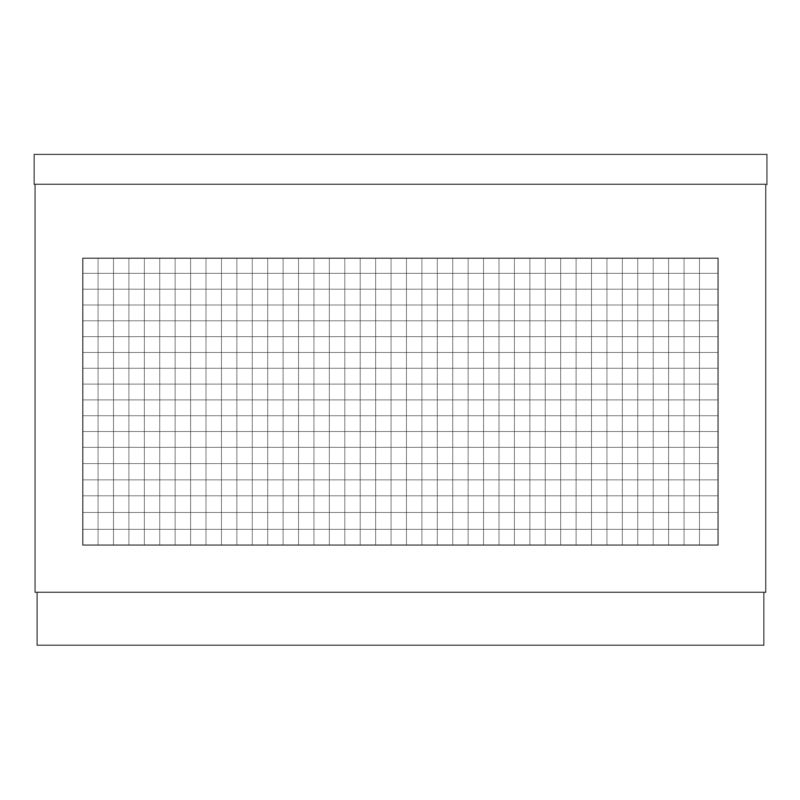 Product Options
We offer this product in a choice of Natural Teak or Dark Stain. For Natural Teak finish, the wood is sanded to smoothness and transparent wood polish and sealer are applied with a soft cloth to bring out the natural golden brown colour of teak. For Dark Stain, a coat of teak stain is hand applied to give the wood a darker, deeper shade. Please note, each batch of teak is unique and actual shade may vary a little from the reference image.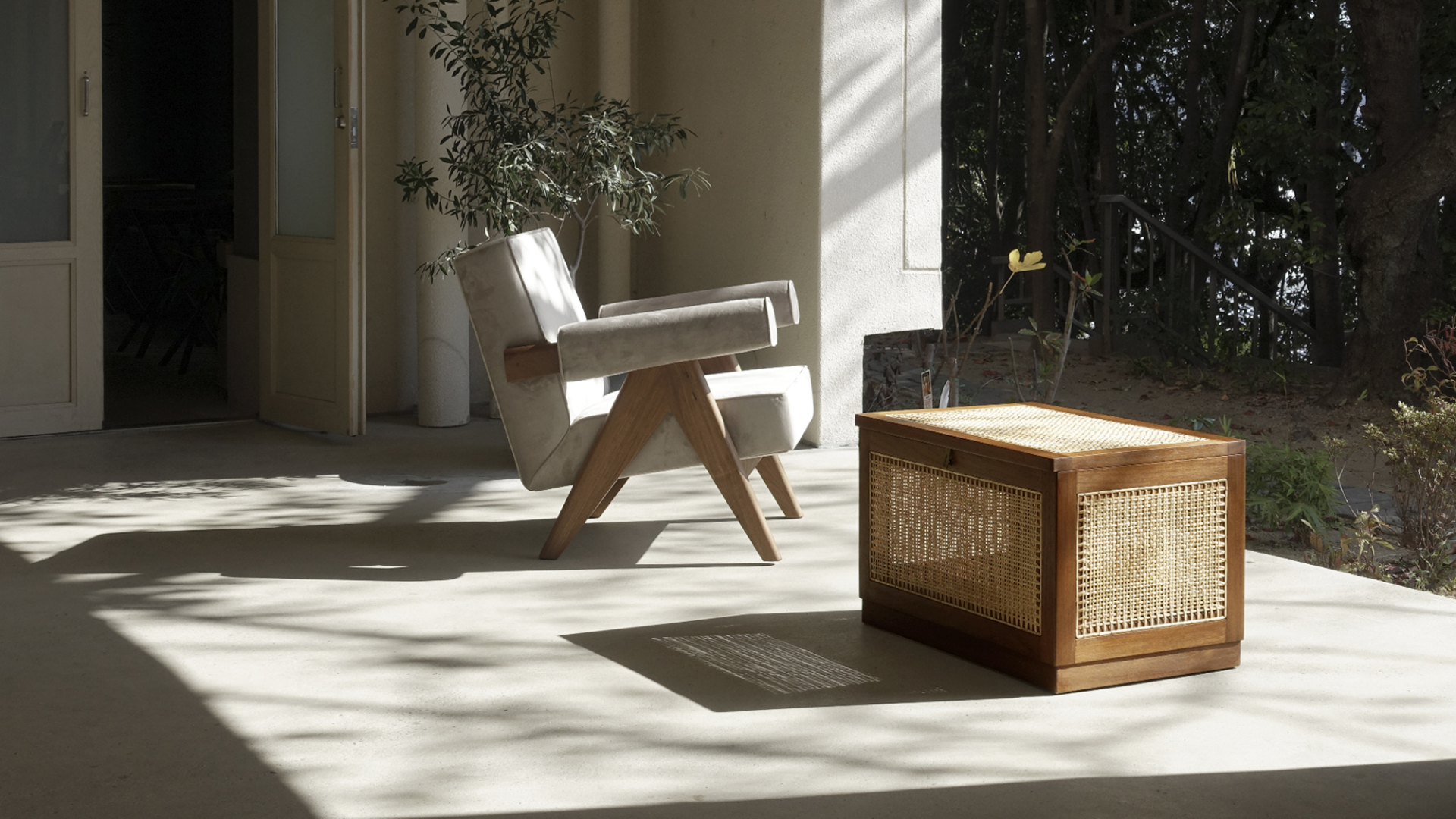 Image Courtesy: Gallery Casa De, 51% Store, Japan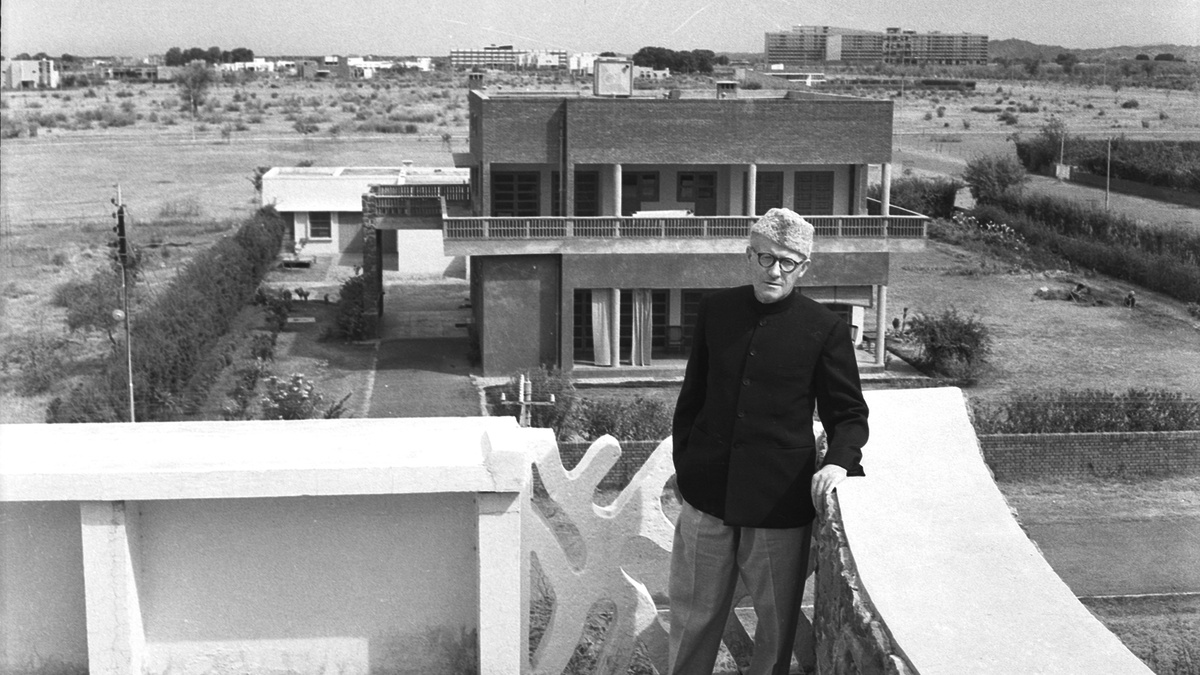 Discovering Pierre Jeanneret: One of the Unsung Heroes of Chandigarh
A chance encounter with a pair of office chairs from Chandigarh sent Deepak Srinath looking into heritage furniture from the city, and architect-designer Pierre Jeanneret.
Read Journal