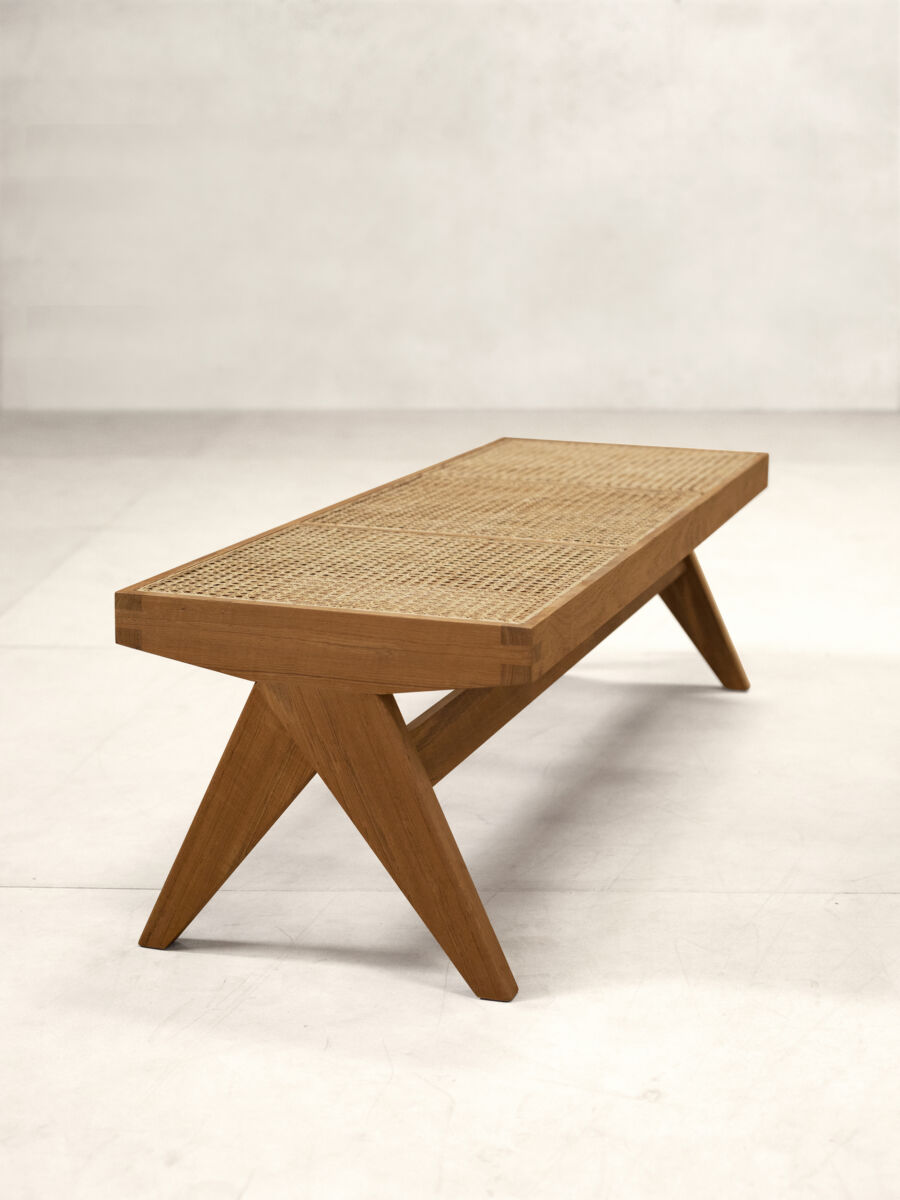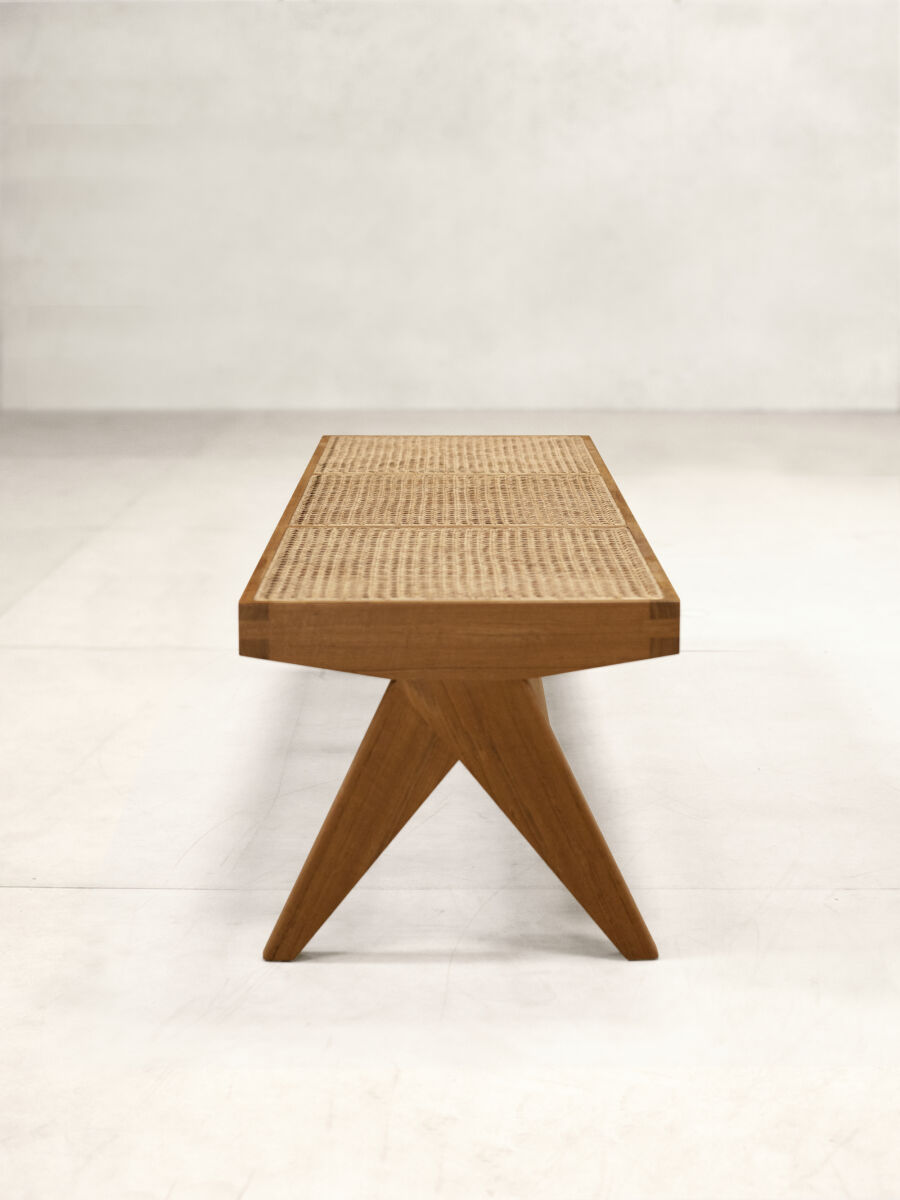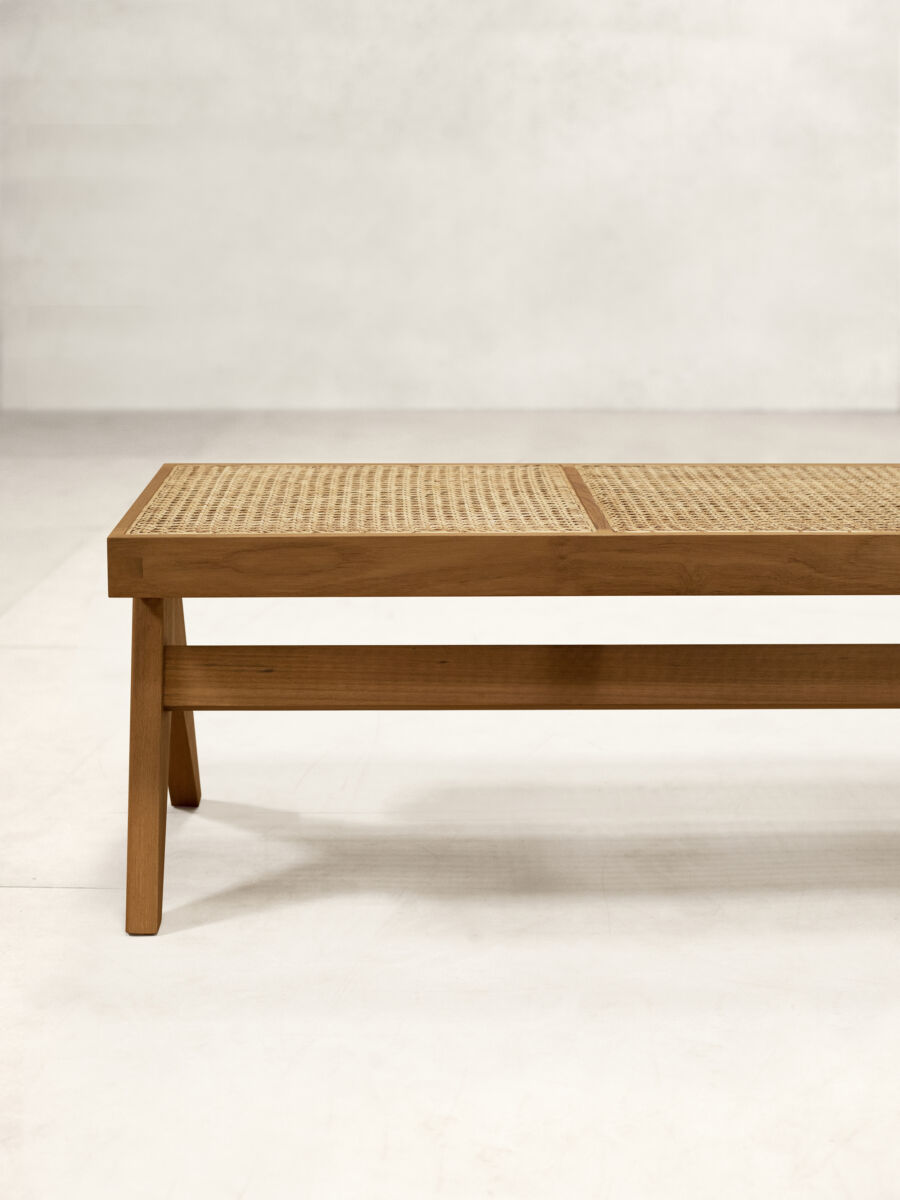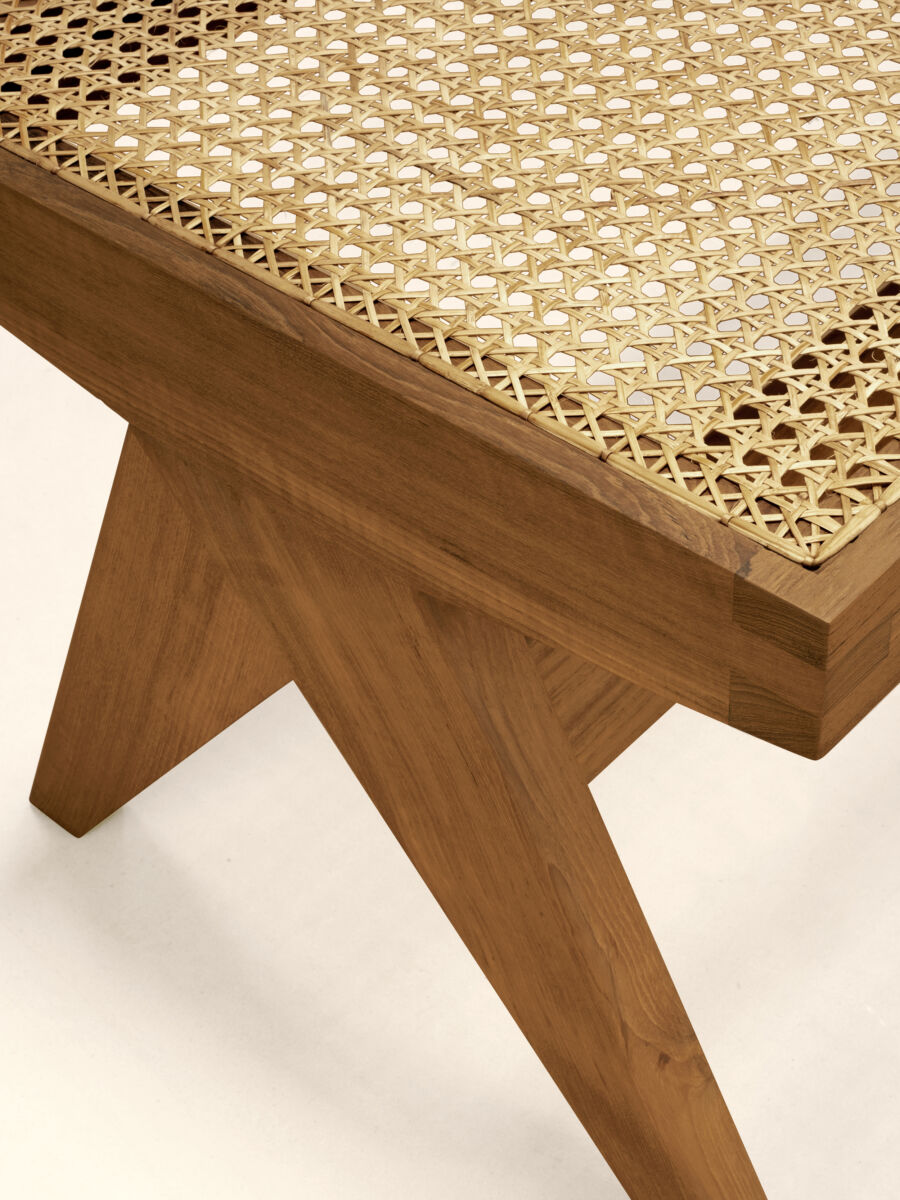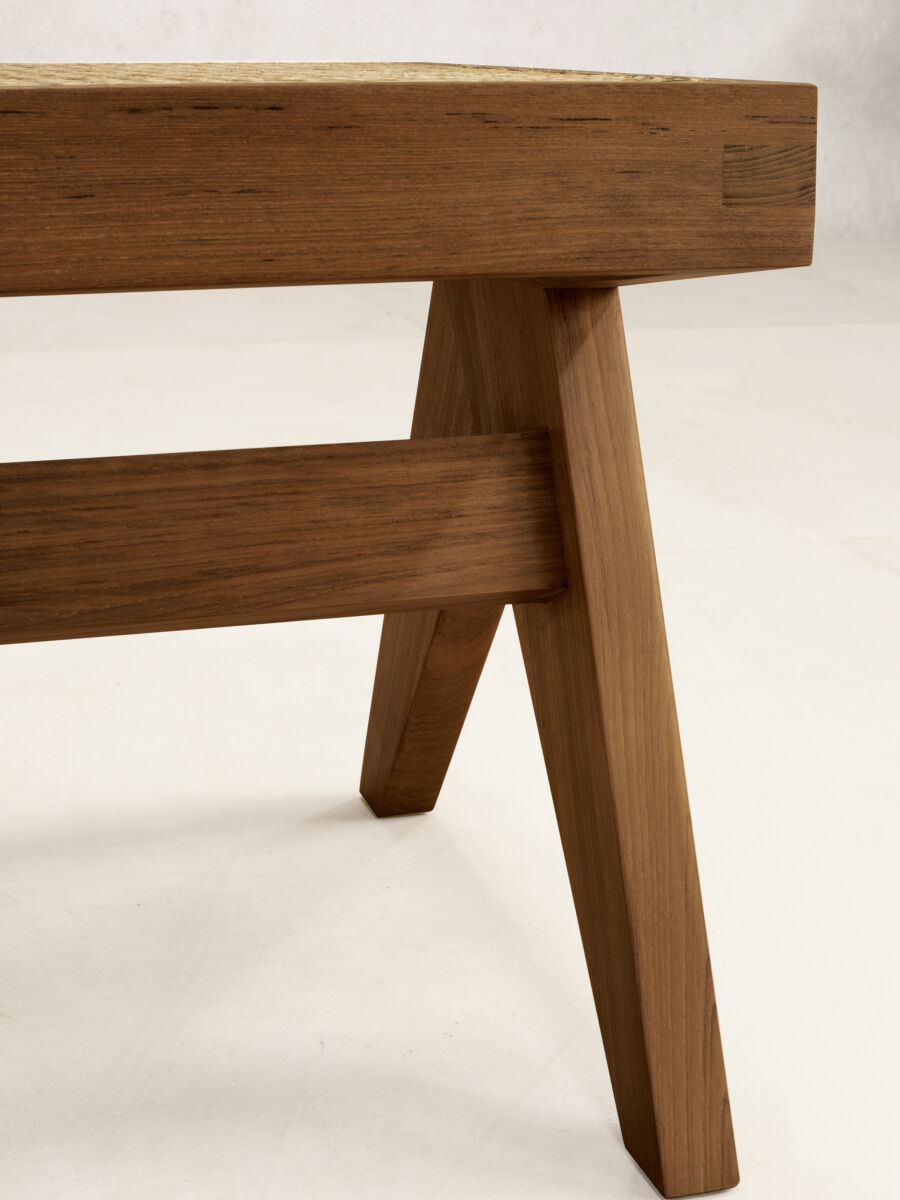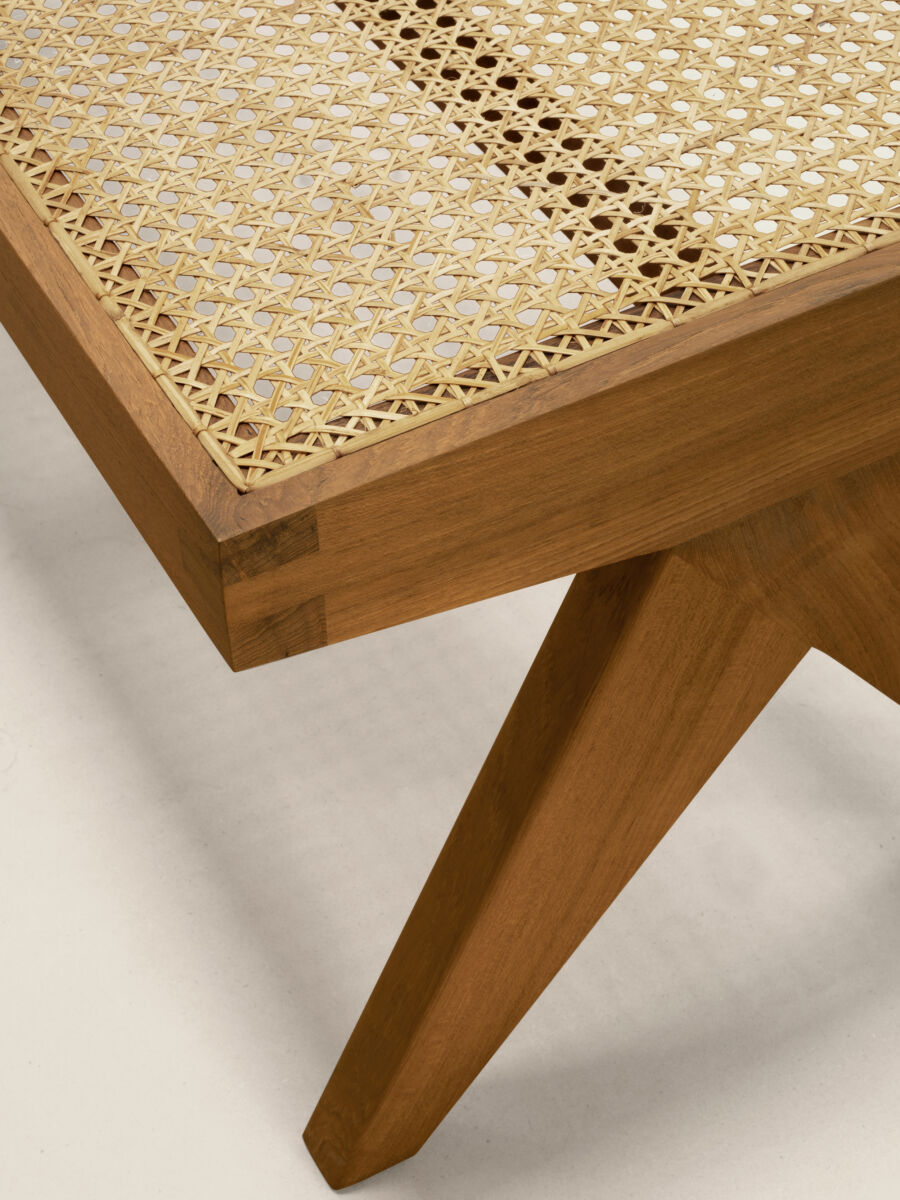 Product Description
The Teak & Cane bench is a re-edition of the low teak bench designed for residential hostels in Chandigarh. The bench is a 3-seater with cane lattice seating and characteristic V leg assemblies on either end. Each V leg assembly is comprised of a long and short leg piece. A supporting crossbar runs along the length of the bench between the the longer leg pieces. The natural rattan cane is peeled and woven meticulously by hand.

The Teak & Cane bench can be used in multiple settings - as a seating bench at a dining table, as a side table to keep objects on, at the foot of a bed to keep blankets or as an accent piece.

Product Specification
Standard dimensions
H 15.6 / L 54 / W 18
H 39.5 / L 137.0 / W 45.5
Materials
Teak (Tectona grandis)
Natural Cane
Download technical sheet

●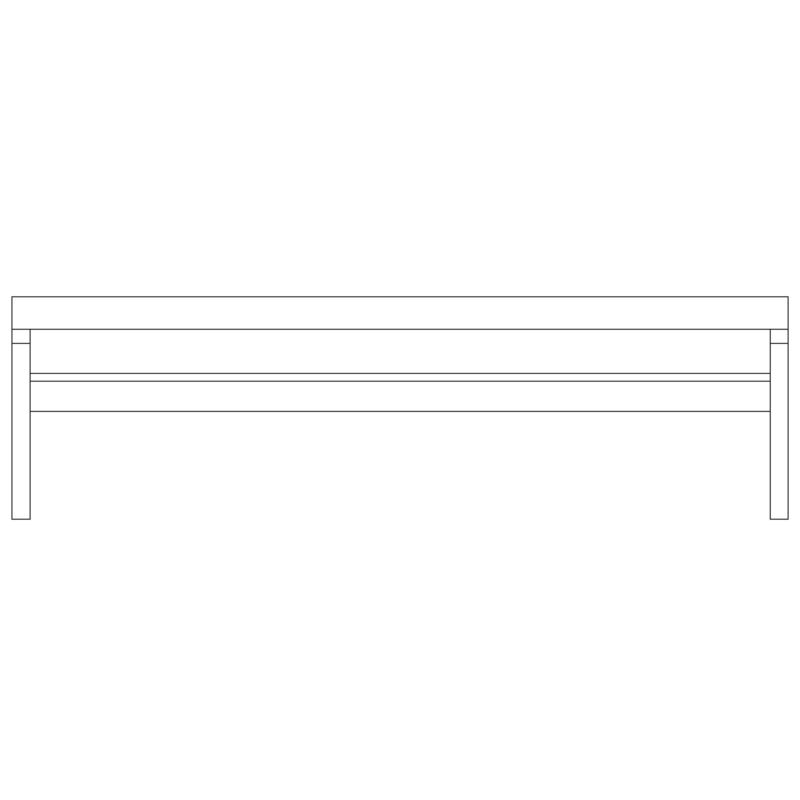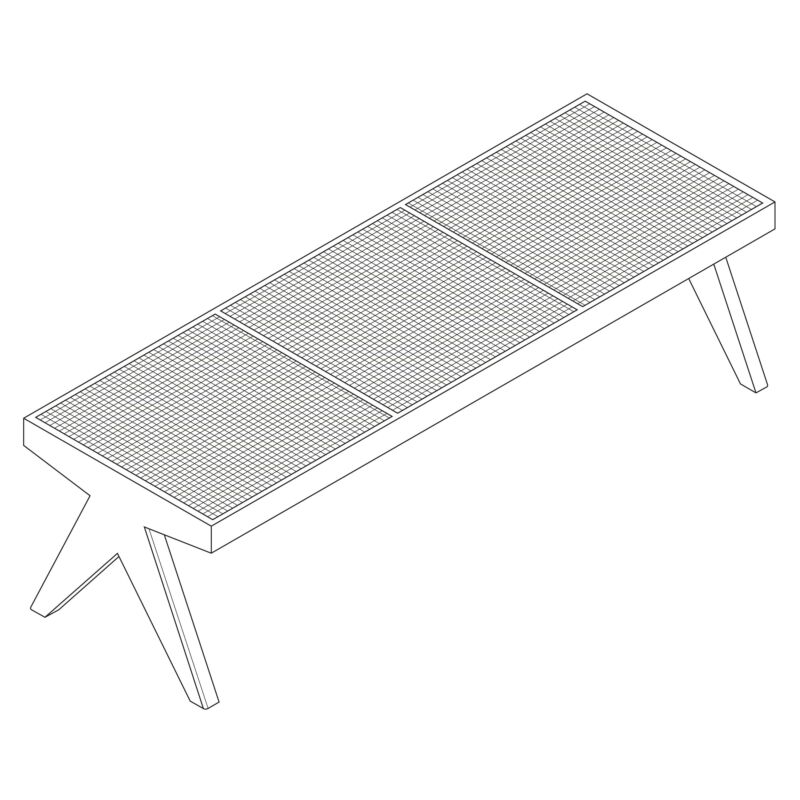 Product Options
The Teak and Cane bench is available in the following wood finish and cane weave options: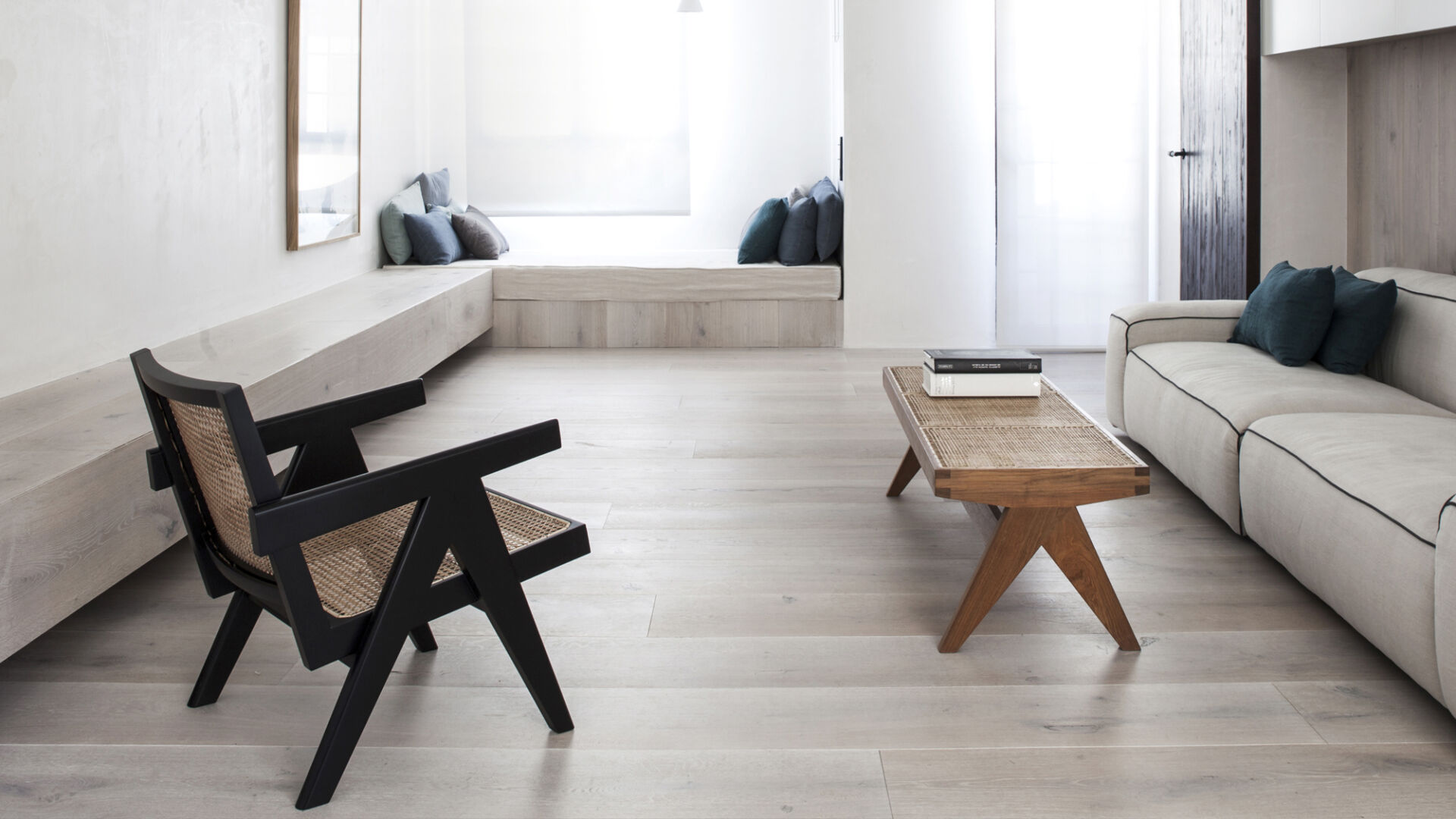 Image Courtesy: OOAA Arquitectura, Madrid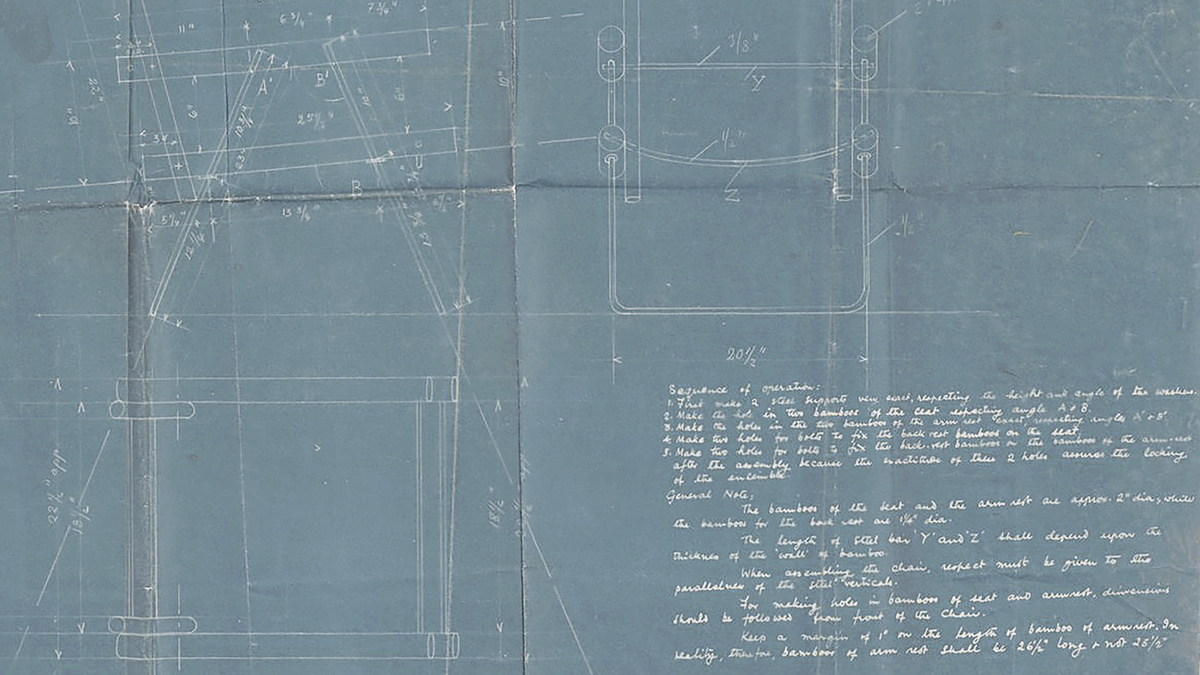 The Genesis of the Chandigarh Chair: Furniture as Infrastructure
There are several things unique about the furniture made for the city of Chandigarh in the 1950's. The most striking among these is that they were conceived at the same time as the city, as a component of its master plan.
Read Journal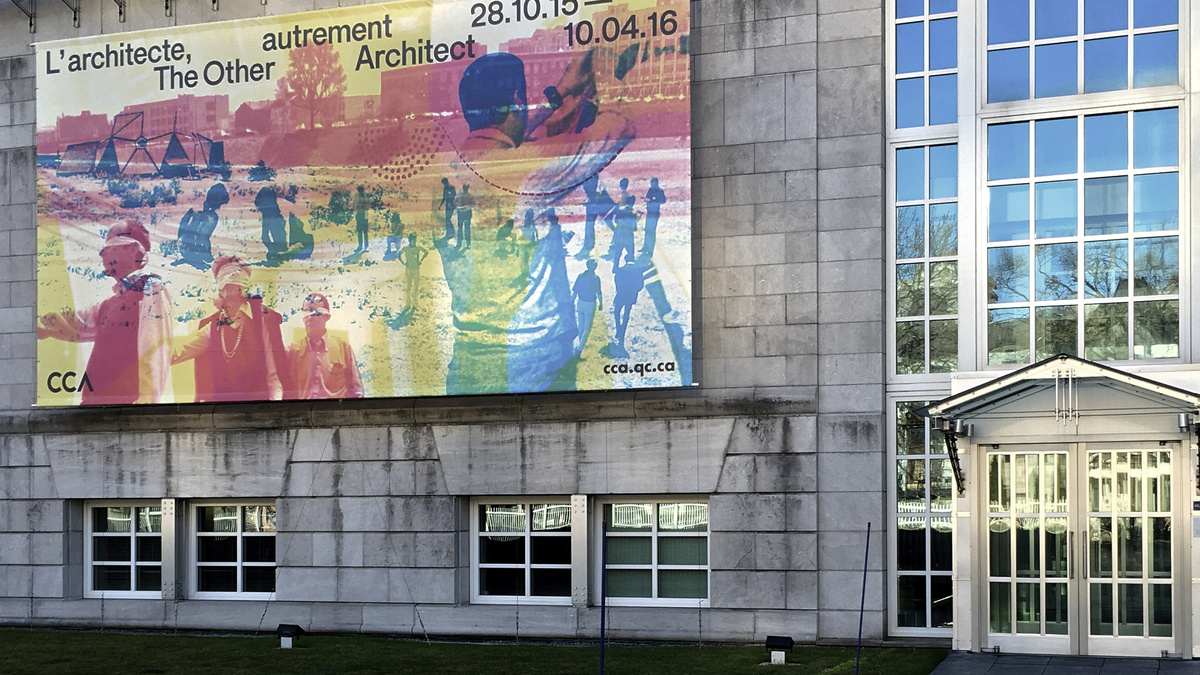 Digitising the Pierre Jeanneret Fonds at the Canadian Centre for Architecture, Montreal
Phantom Hands made a contribution to the Canadian Centre for Architecture, Montreal in 2016 to support the digitisation of the Pierre Jeanneret archives preserved at the institute.
Read Journal