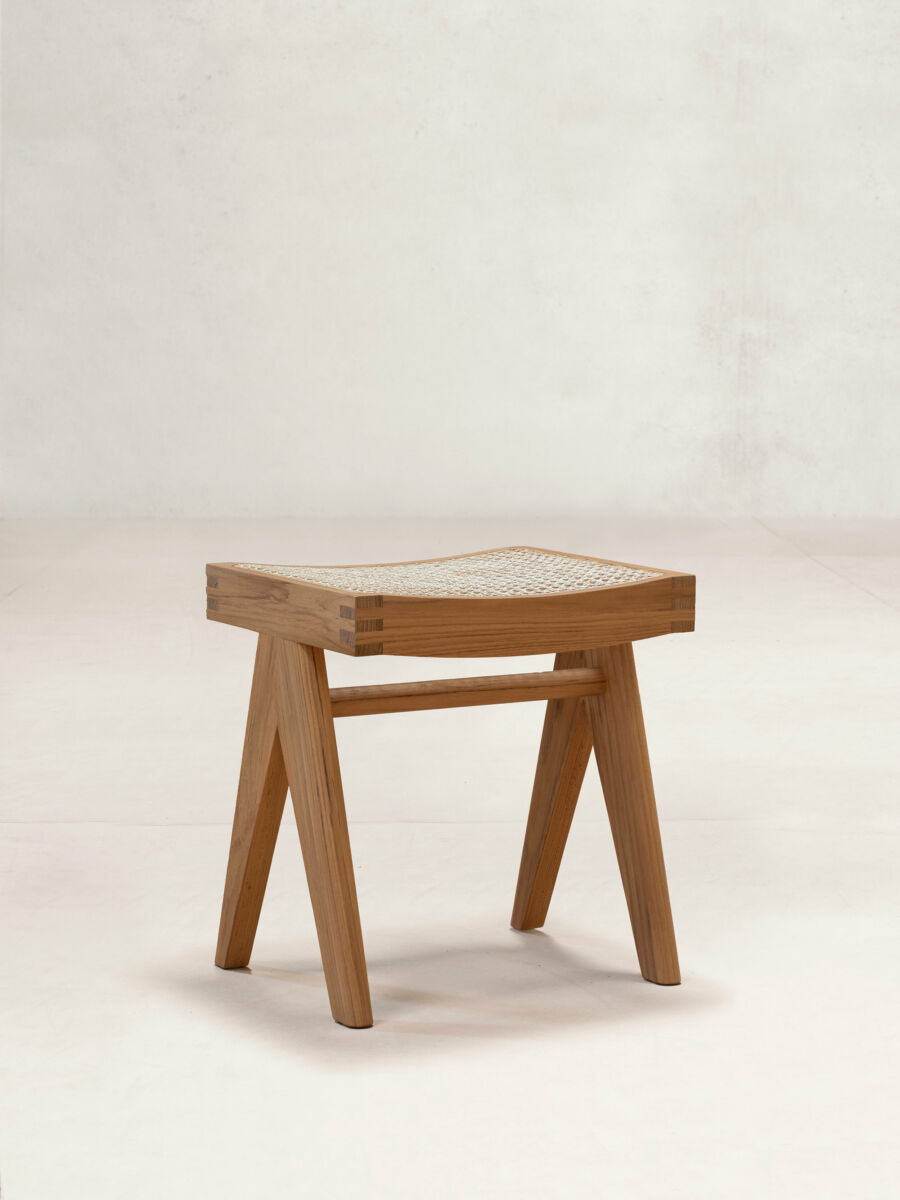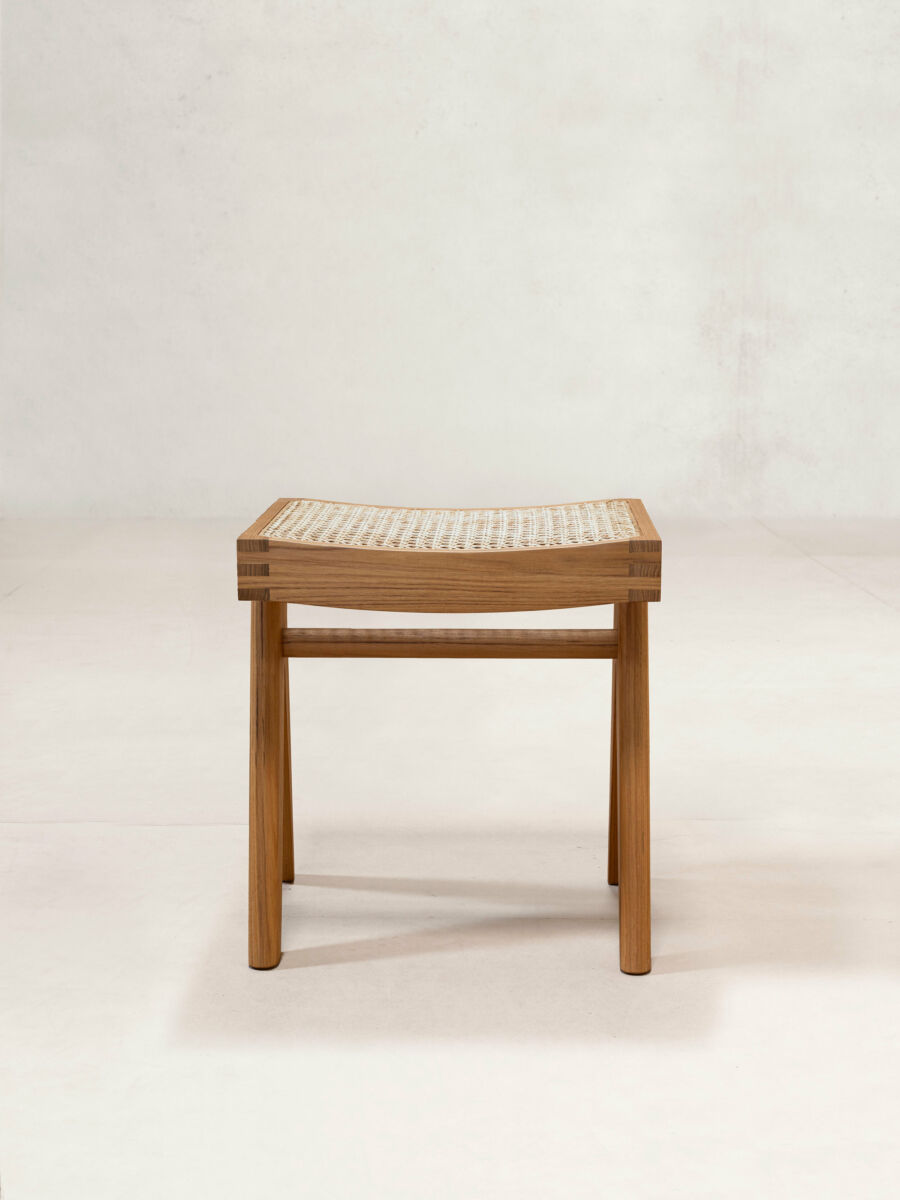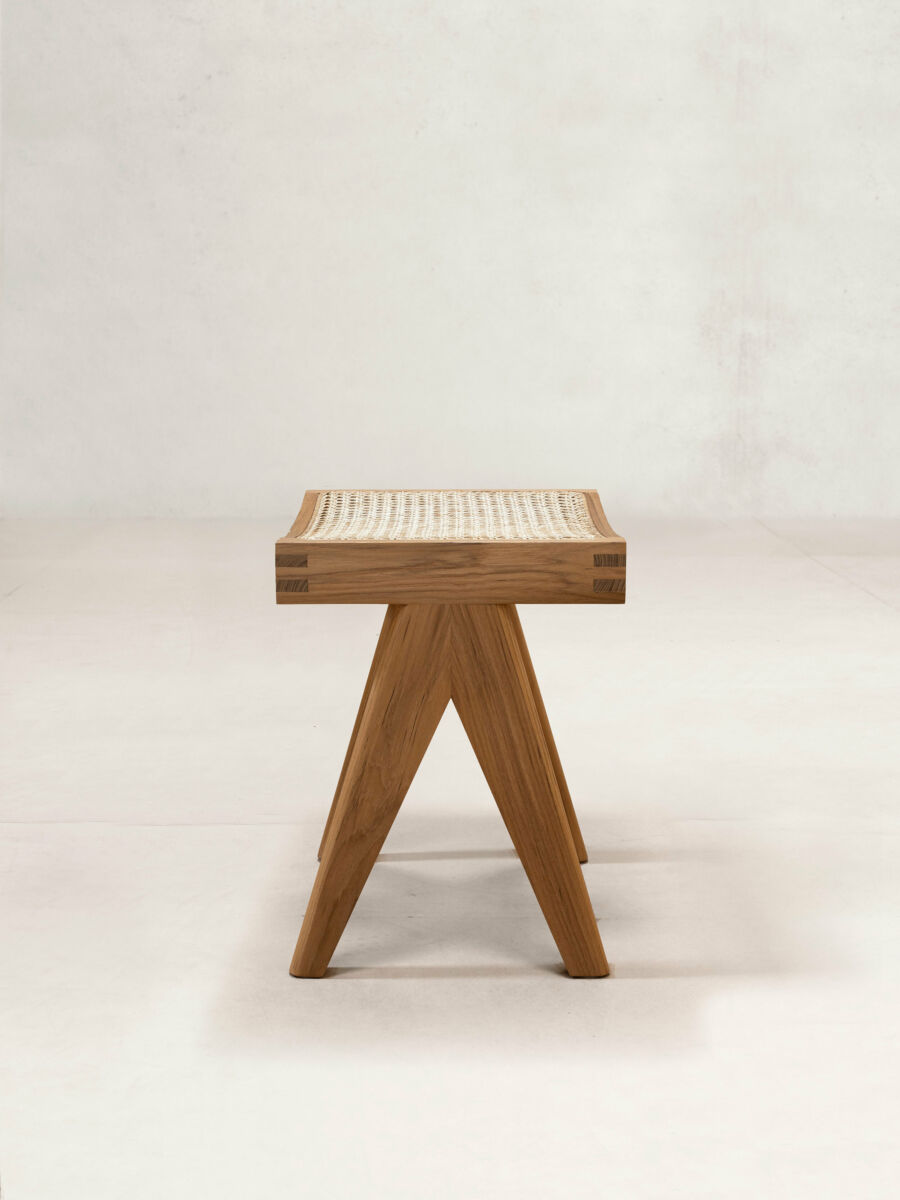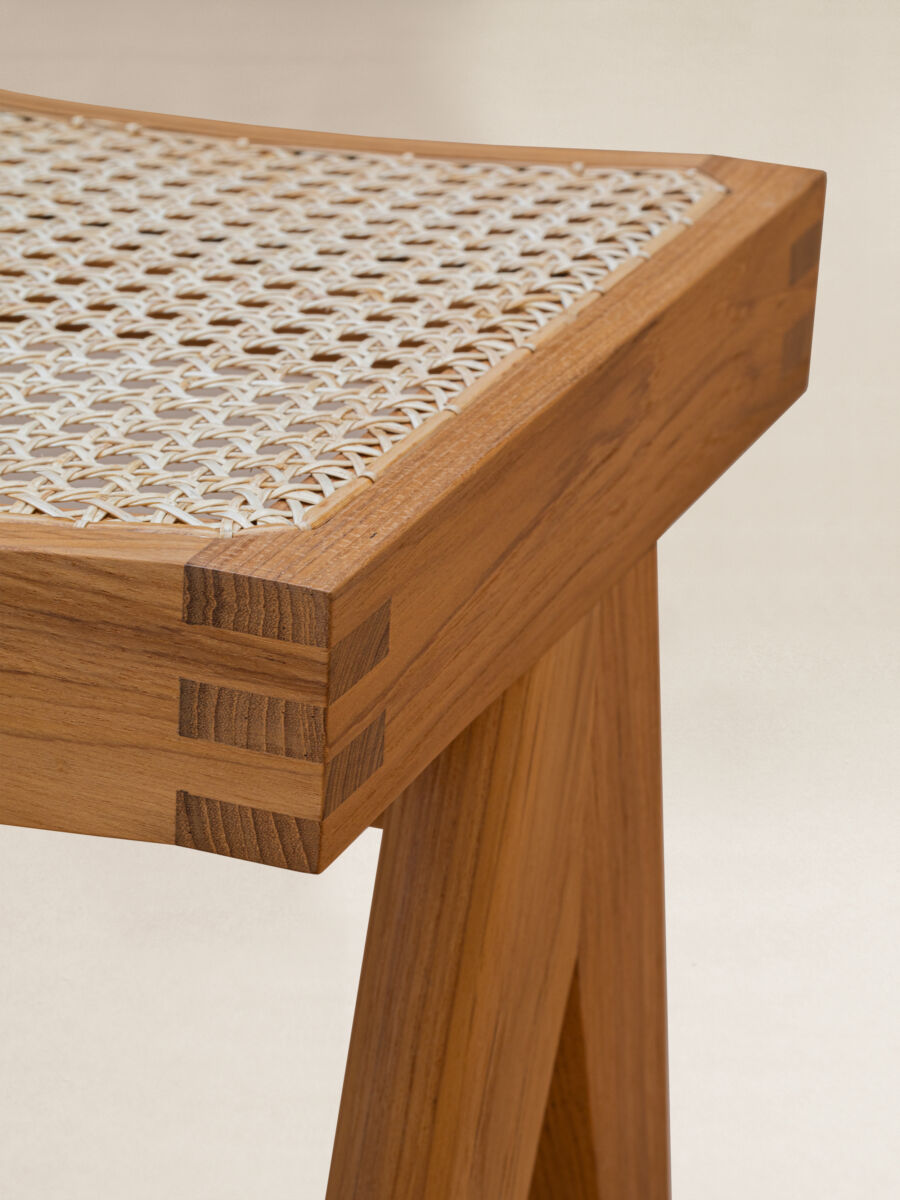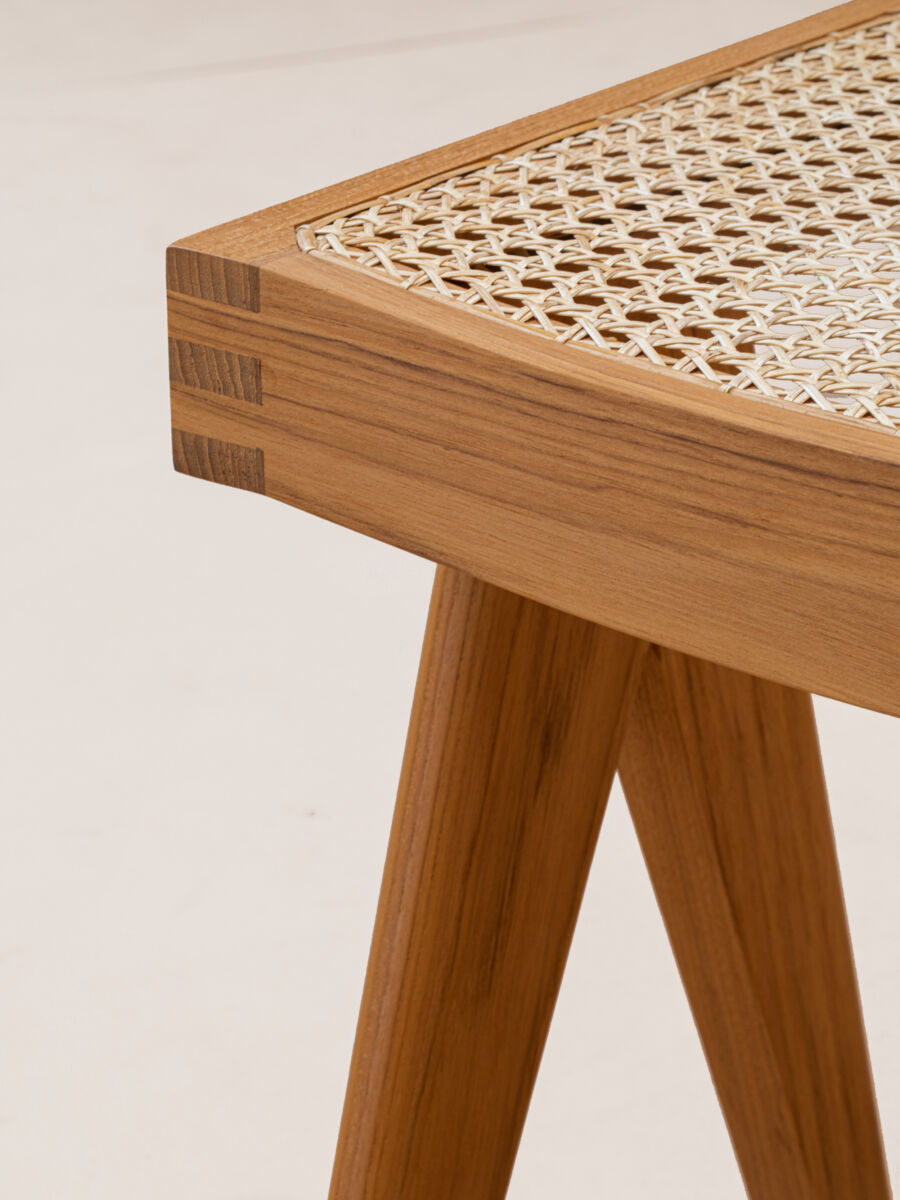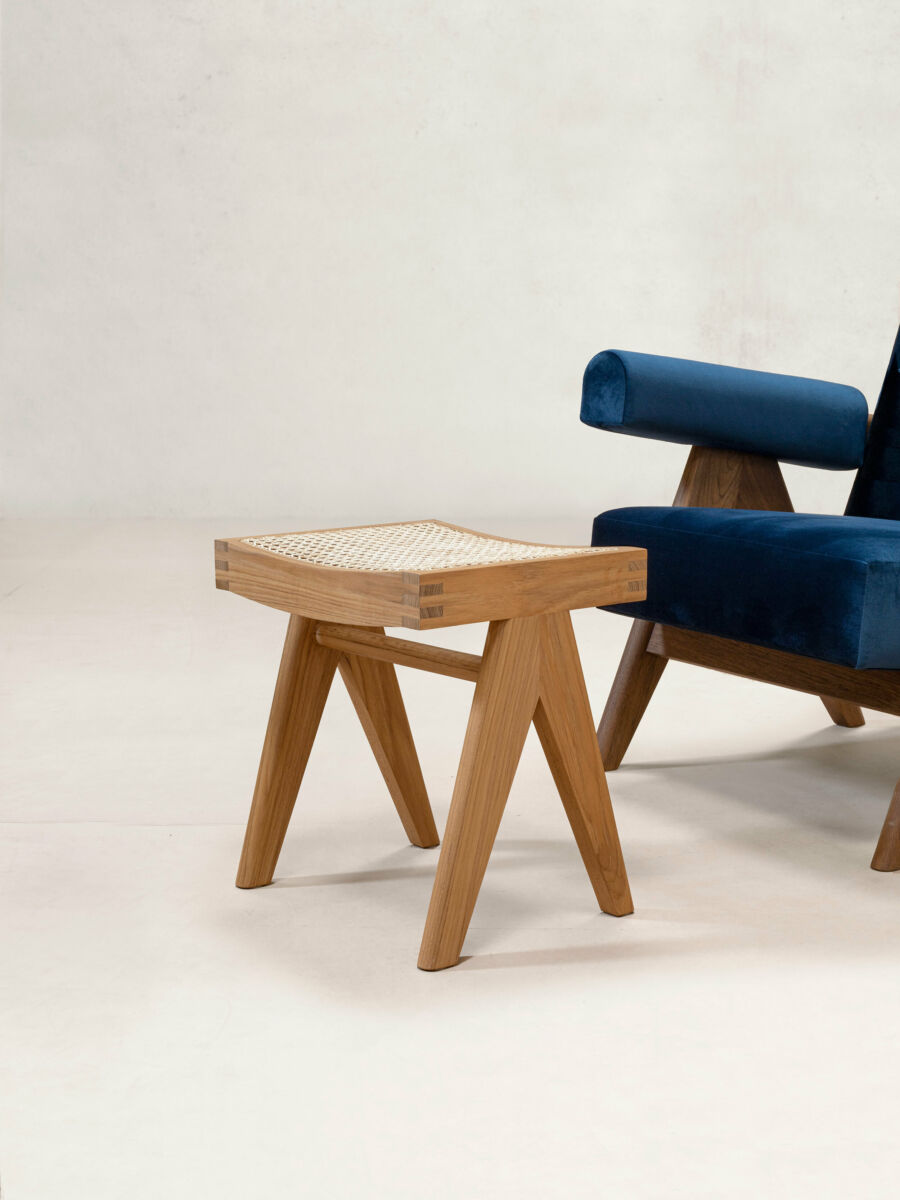 Product Description
The Low Cane Stool is a re-edition of the model made by Pierre Jeanneret and his team for residential quarters of M.L.A's (elected Members of the Legislative Assembly of Punjab state) in 1950s Chandigarh. The stool has cane lattice seating and a frame made of solid teak. The stool can be used for seating or as a footstool for a lounge chair.
Wood Finish Options
We offer this product in a choice of three wood finishes: Natural Teak, Dark Stain and Z4 Walnut.

For the Natural Teak finish, the wood is sanded and finished with hard wax oil to bring out the natural, golden-brown colour of the teak.

For the Dark Stain finish, a coat of water-based, teak stain is applied to give the wood a darker teak shade, followed by a coat of sealer.

For the Z4 Walnut finish, a proprietary one, the wood is hand-stained with a water-based walnut stain and then a coat of sealer is hand-applied.

Please note that each batch of teak is unique and actual shade may vary from the reference images.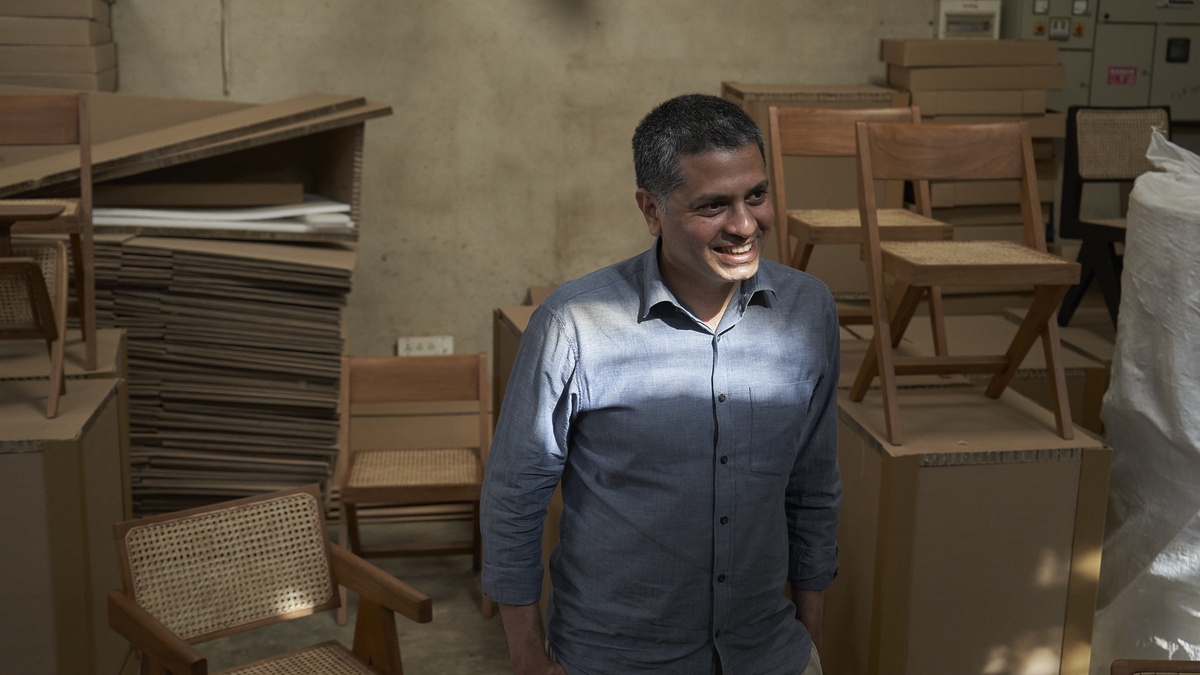 In Conversation With Phantom Hands Founder Deepak Srinath: The Origin Story
The founder of Phantom Hands knew little about the furniture of Chandigarh or their ostensible creator, Pierre Jeanneret. But an encounter with a pair of chairs in 2014 set him on a journey that changed the direction of the company.
Read Journal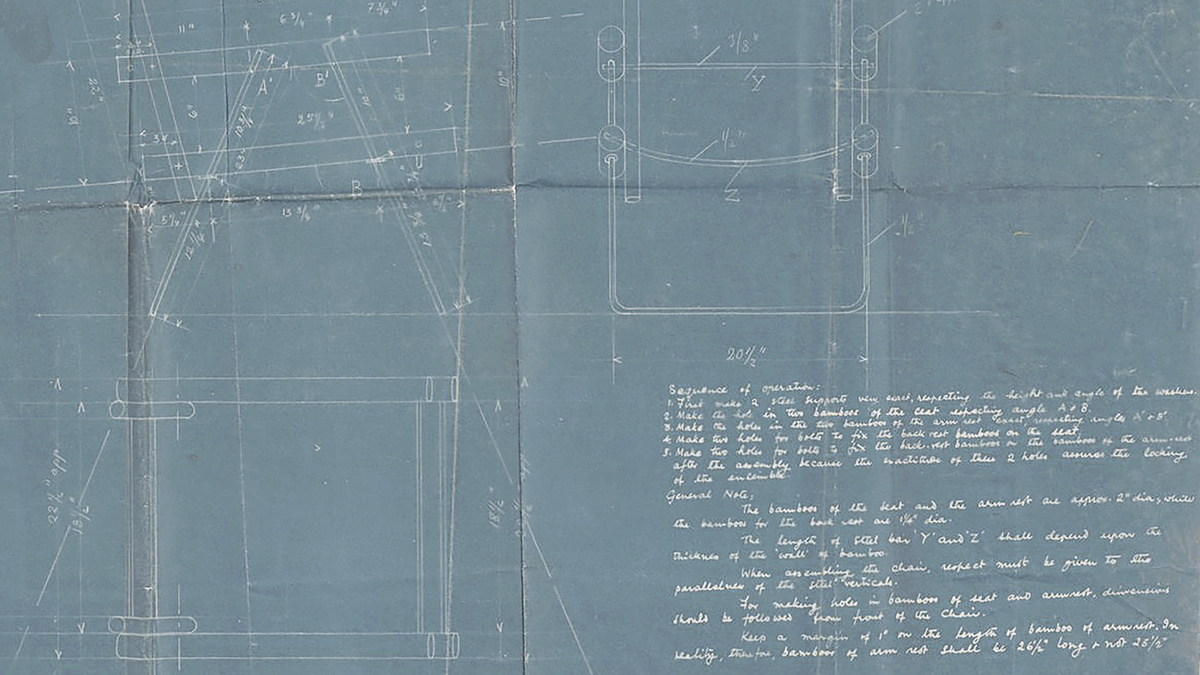 The Genesis of the Chandigarh Chair: Furniture as Infrastructure
There are several things unique about the furniture made for the city of Chandigarh in the 1950's. The most striking among these is that they were conceived at the same time as the city, as a component of its master plan.
Read Journal