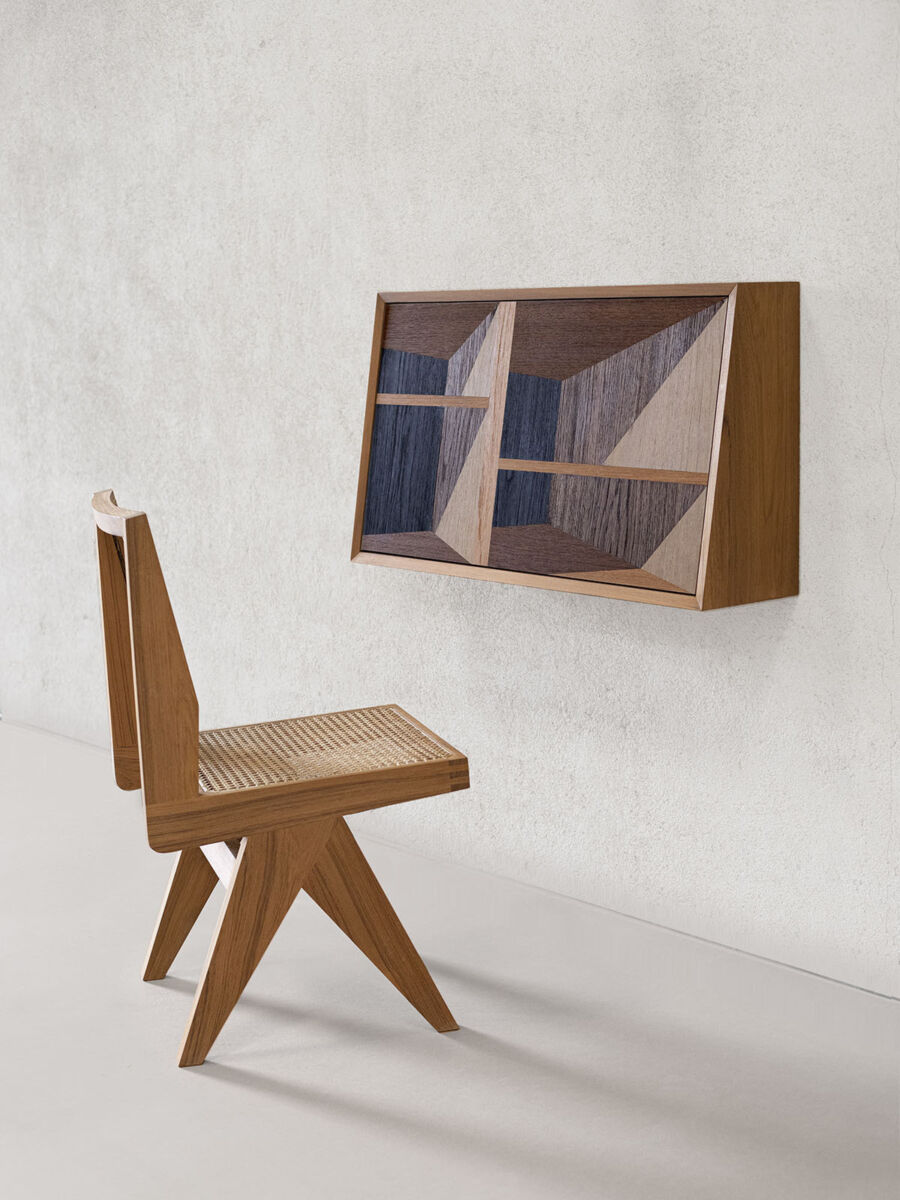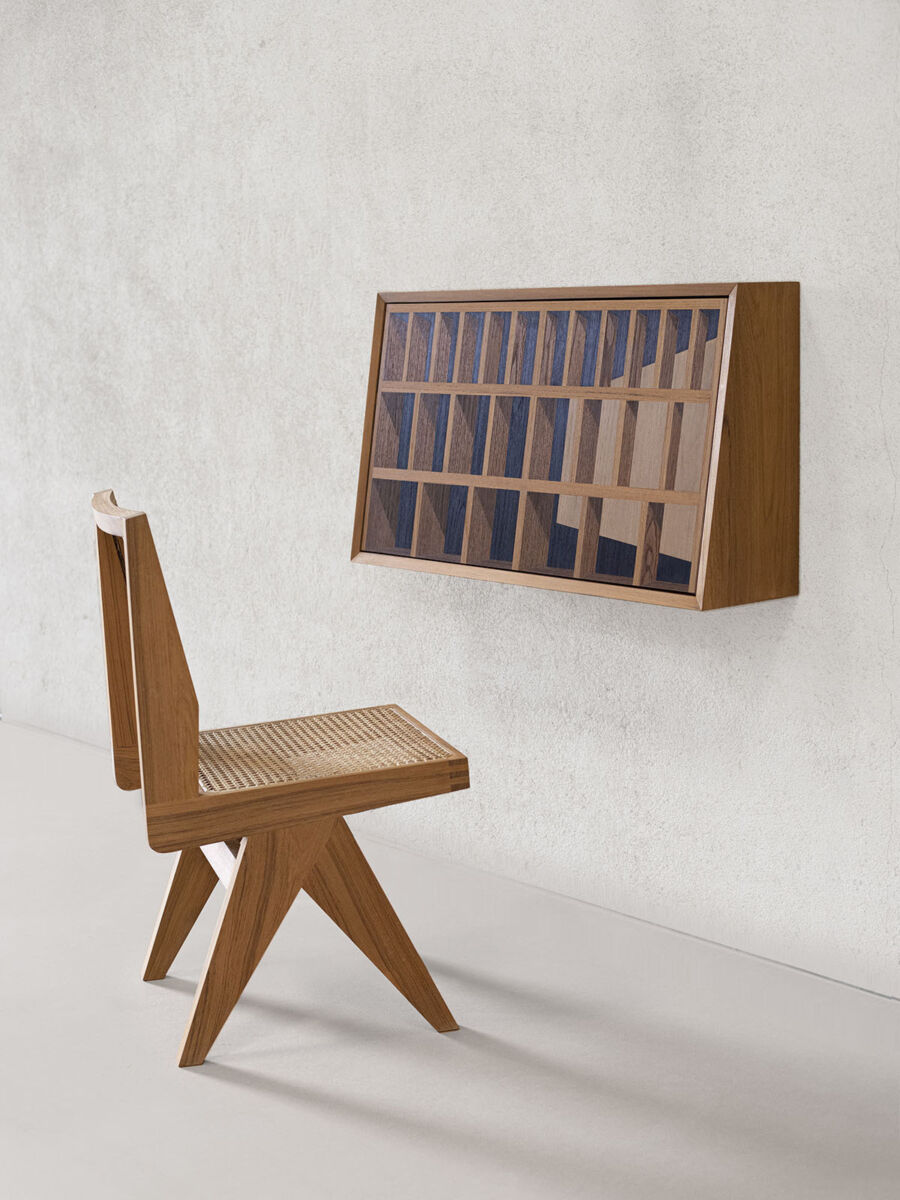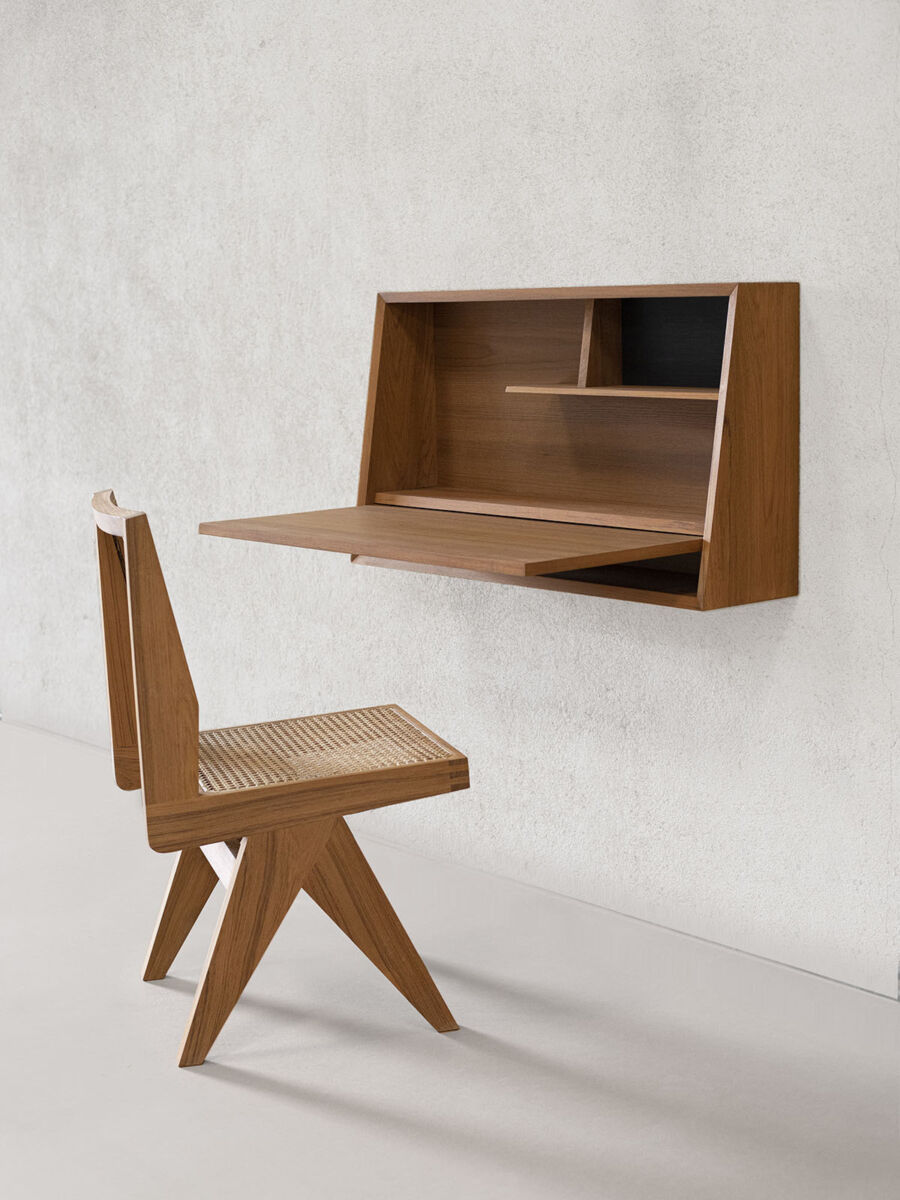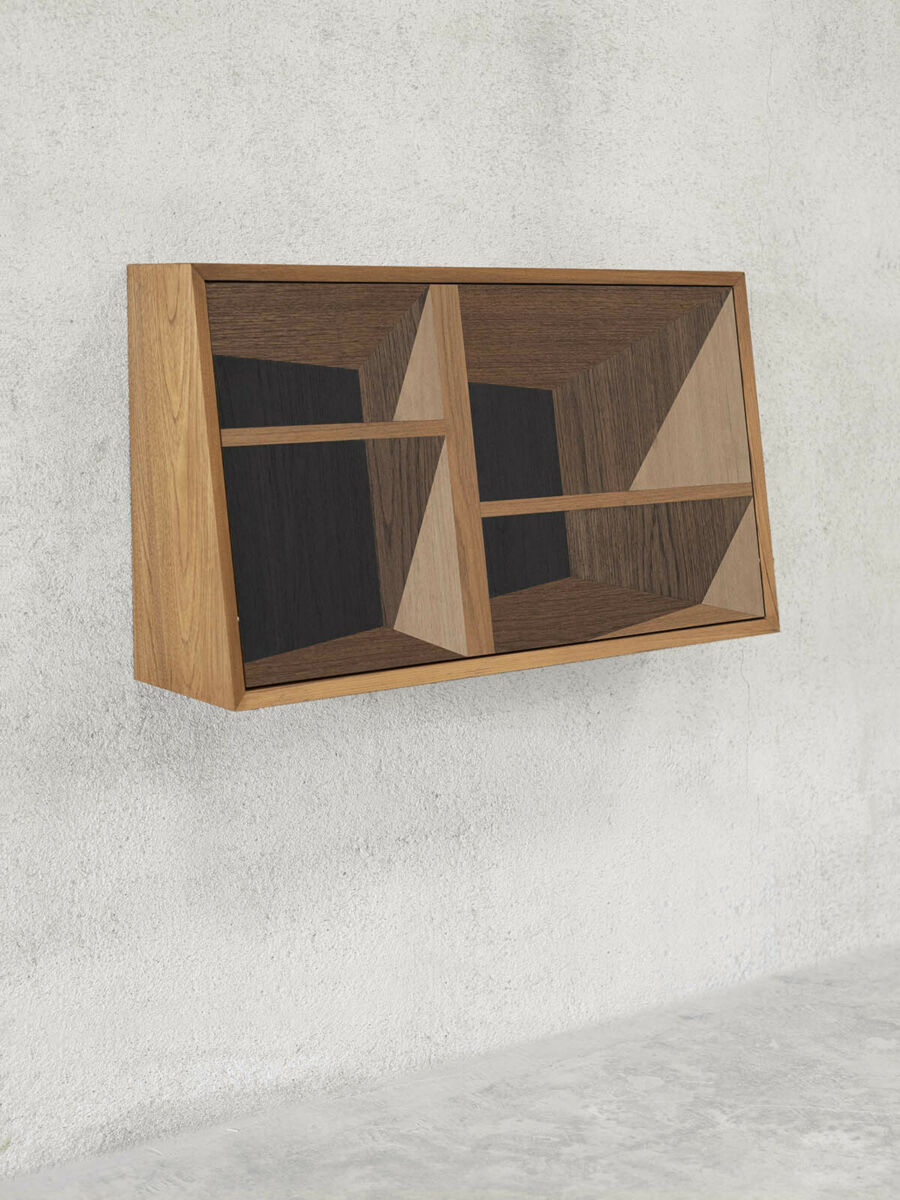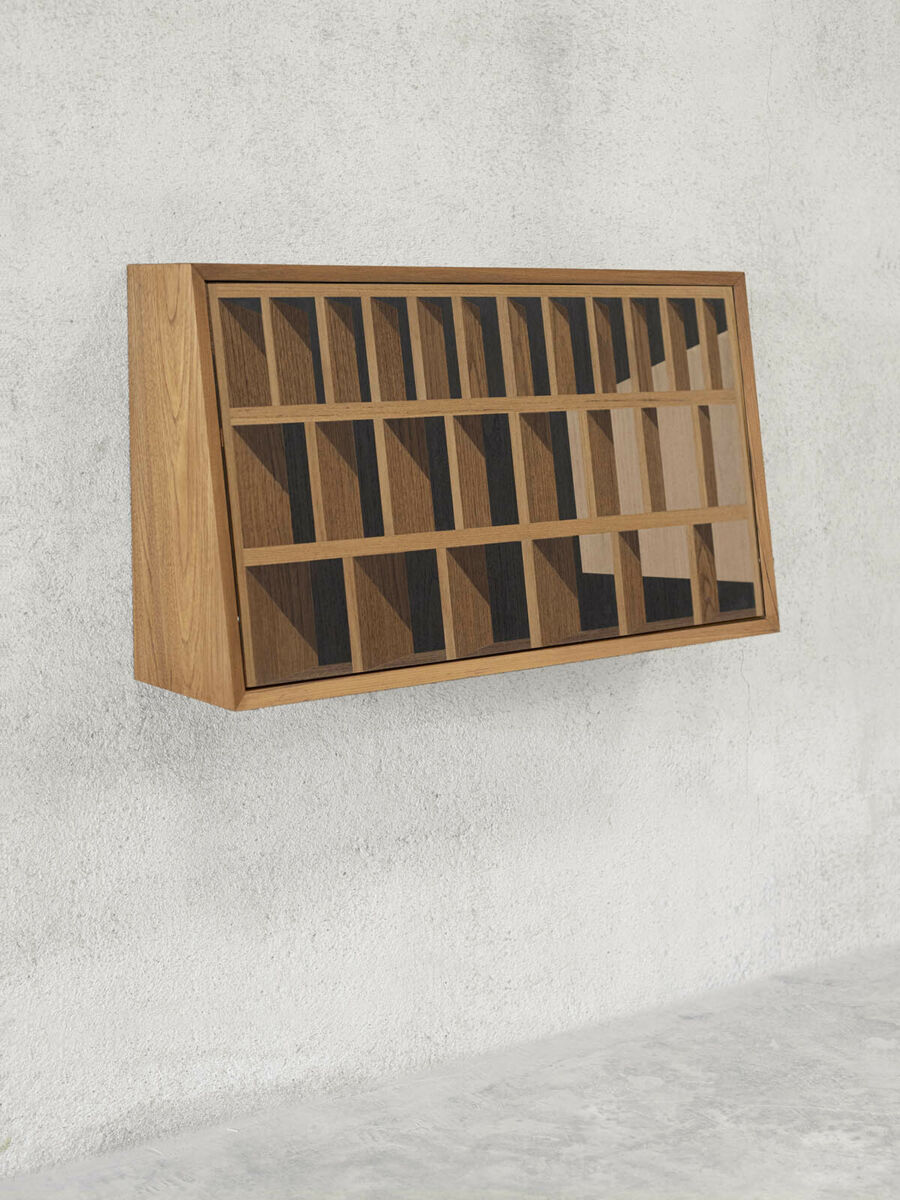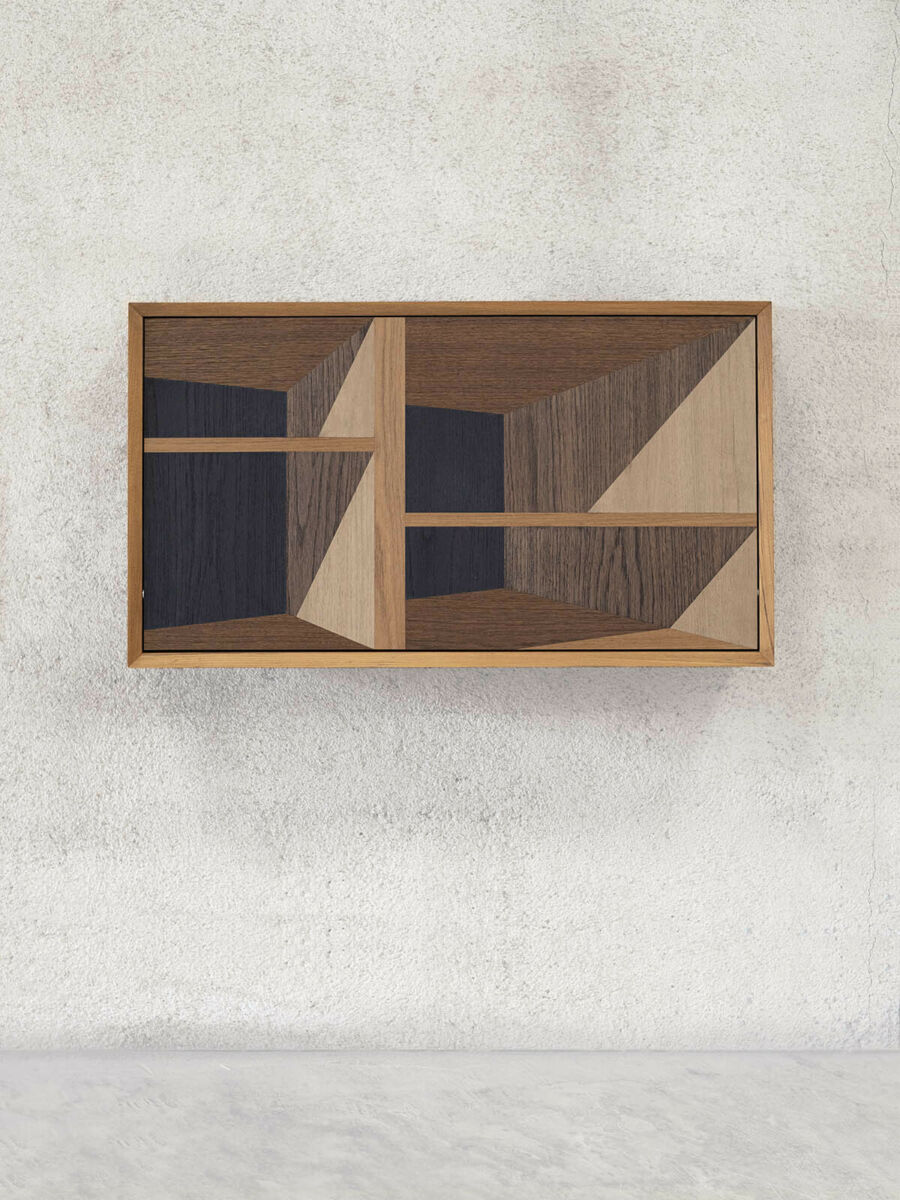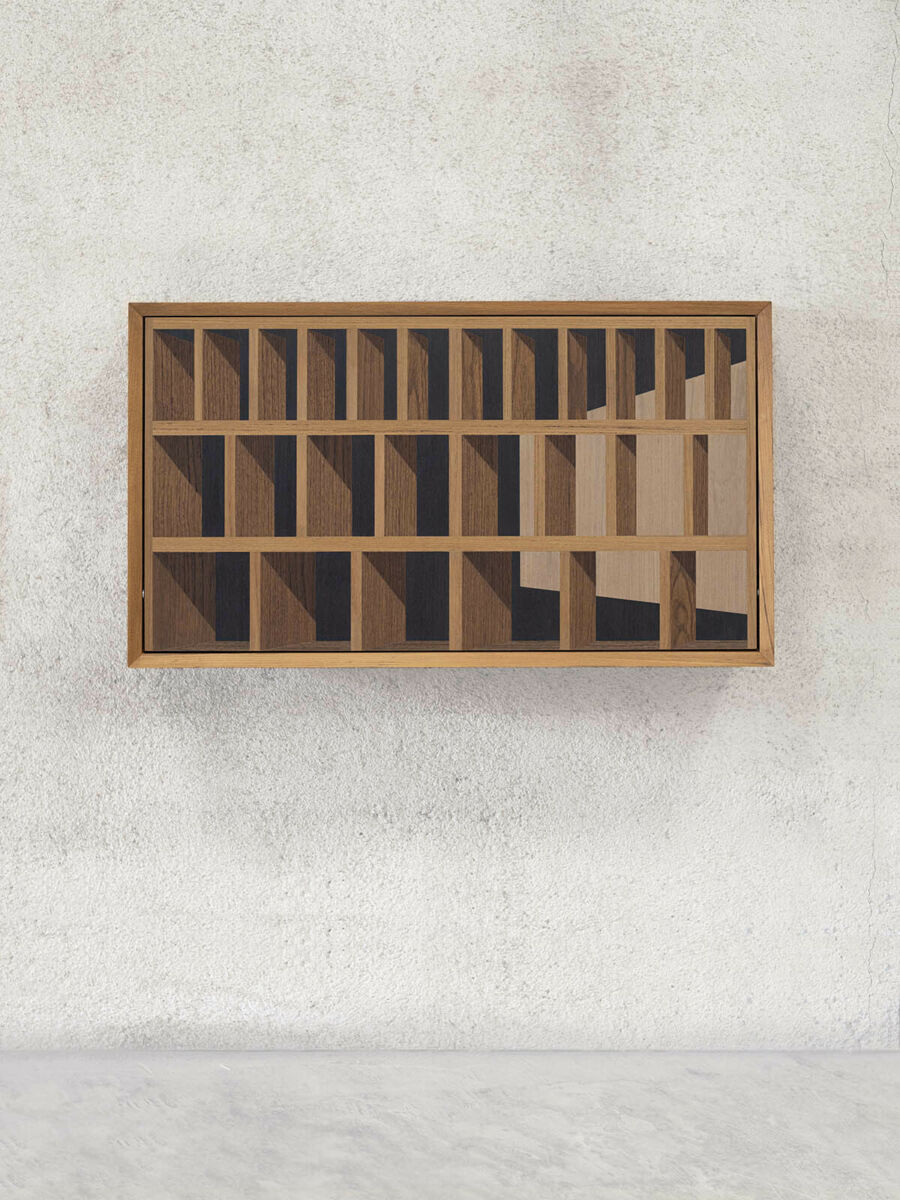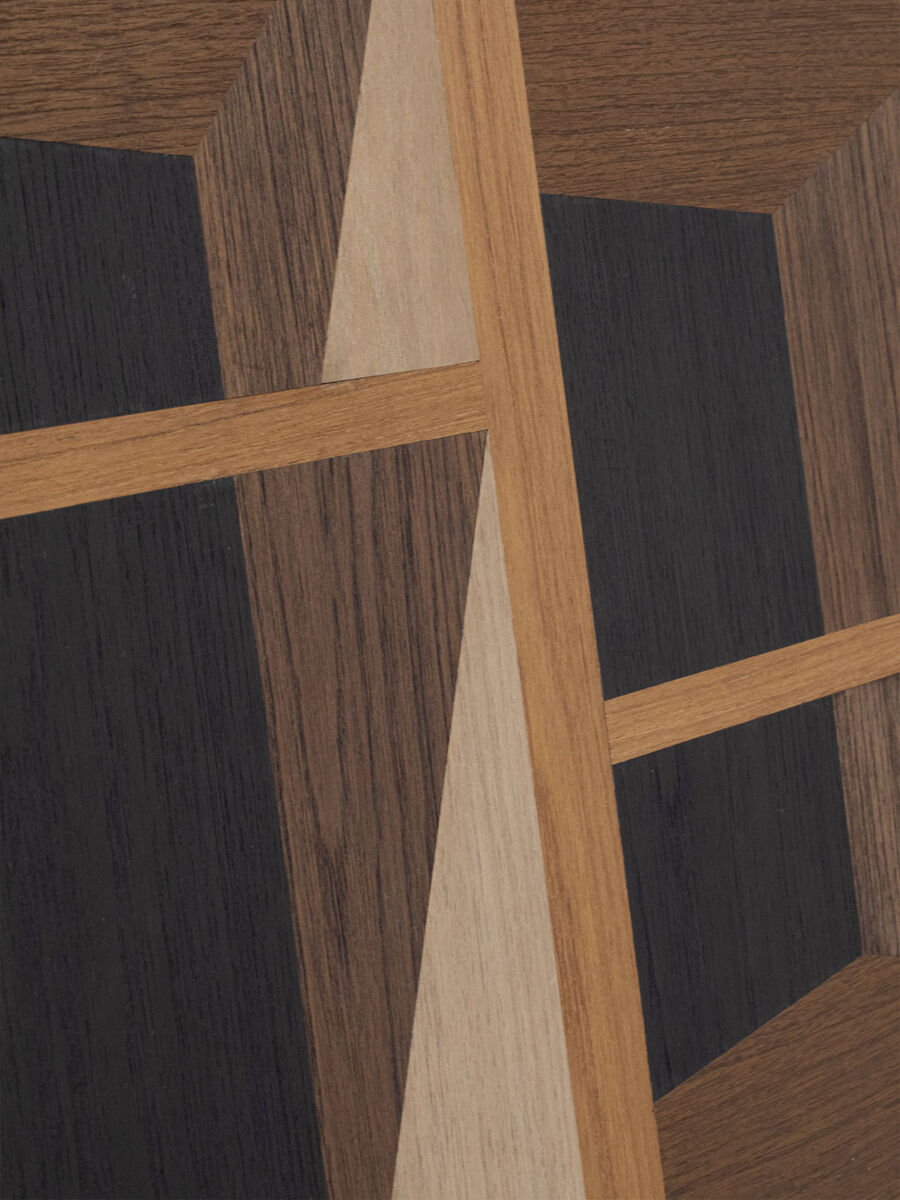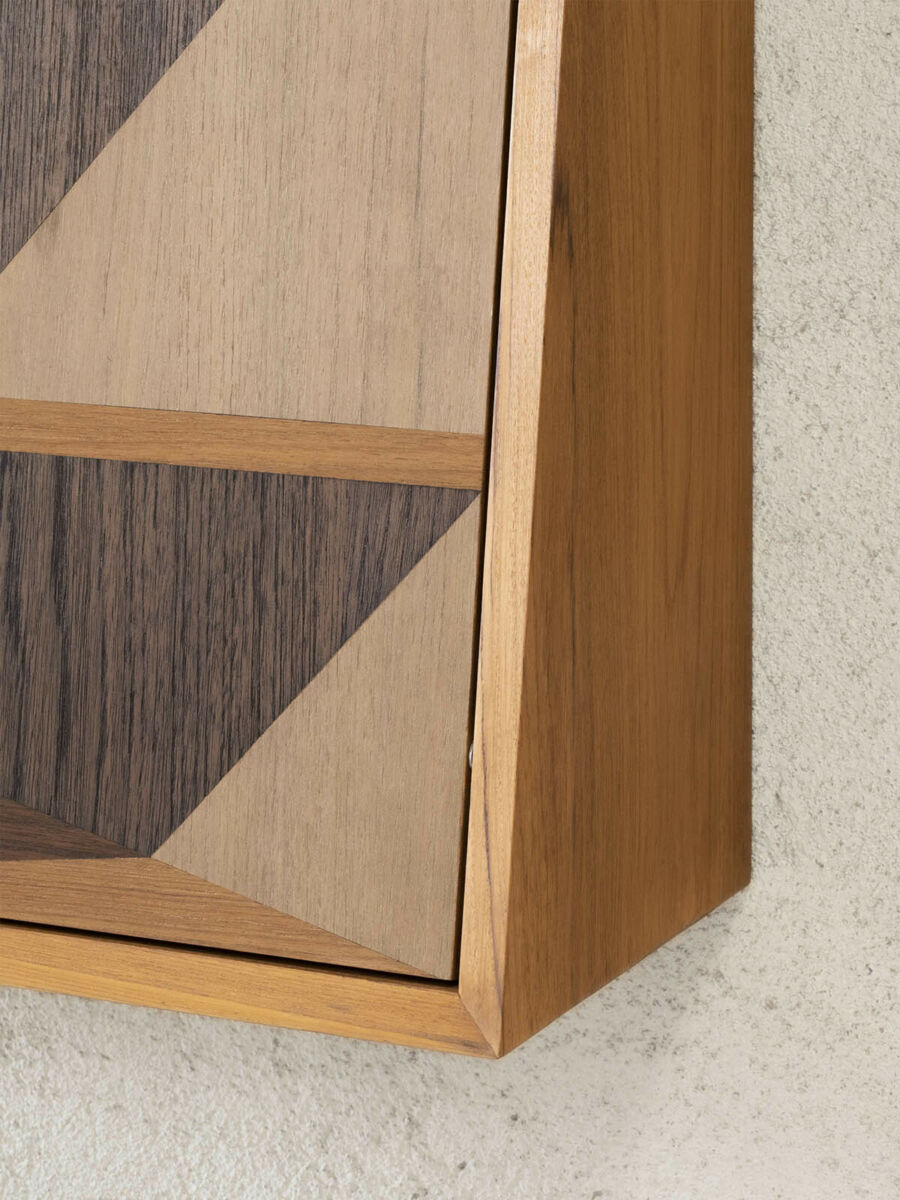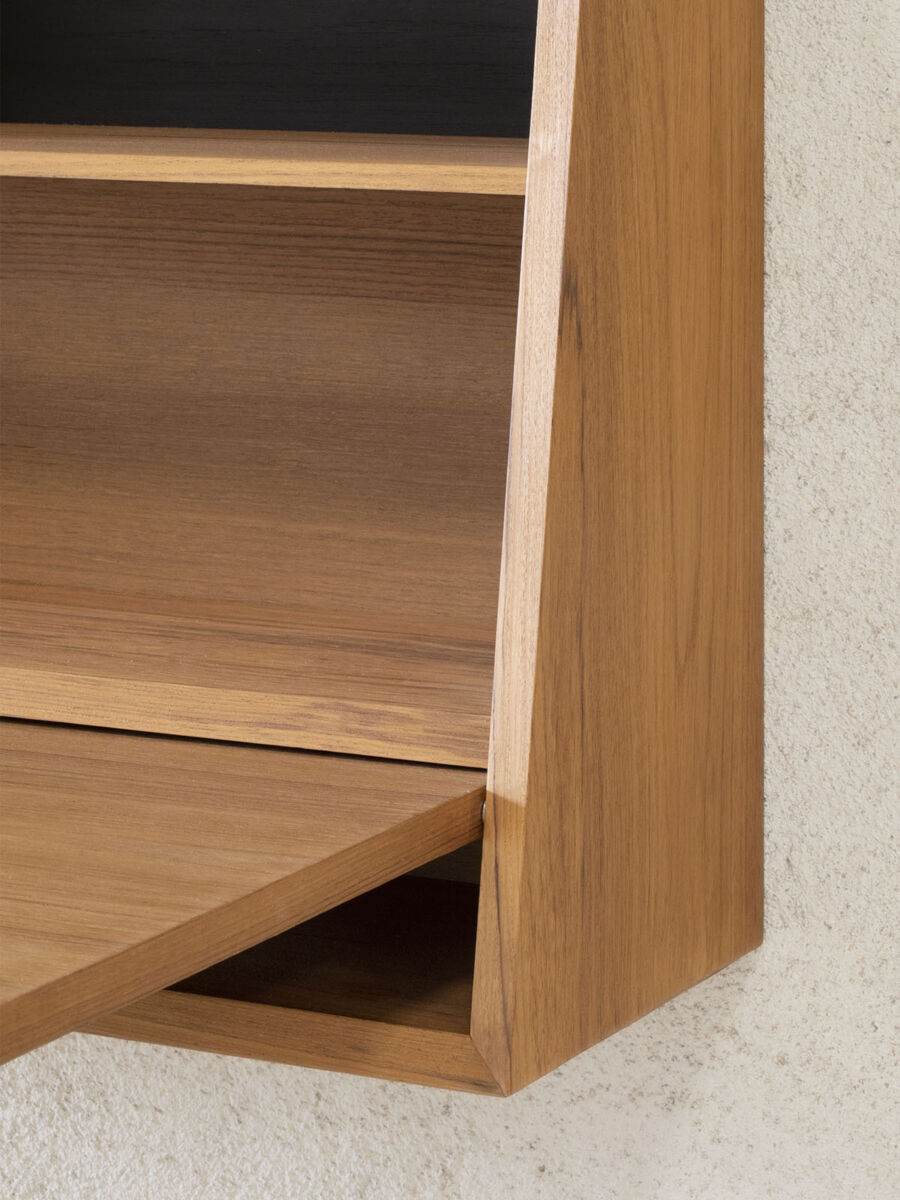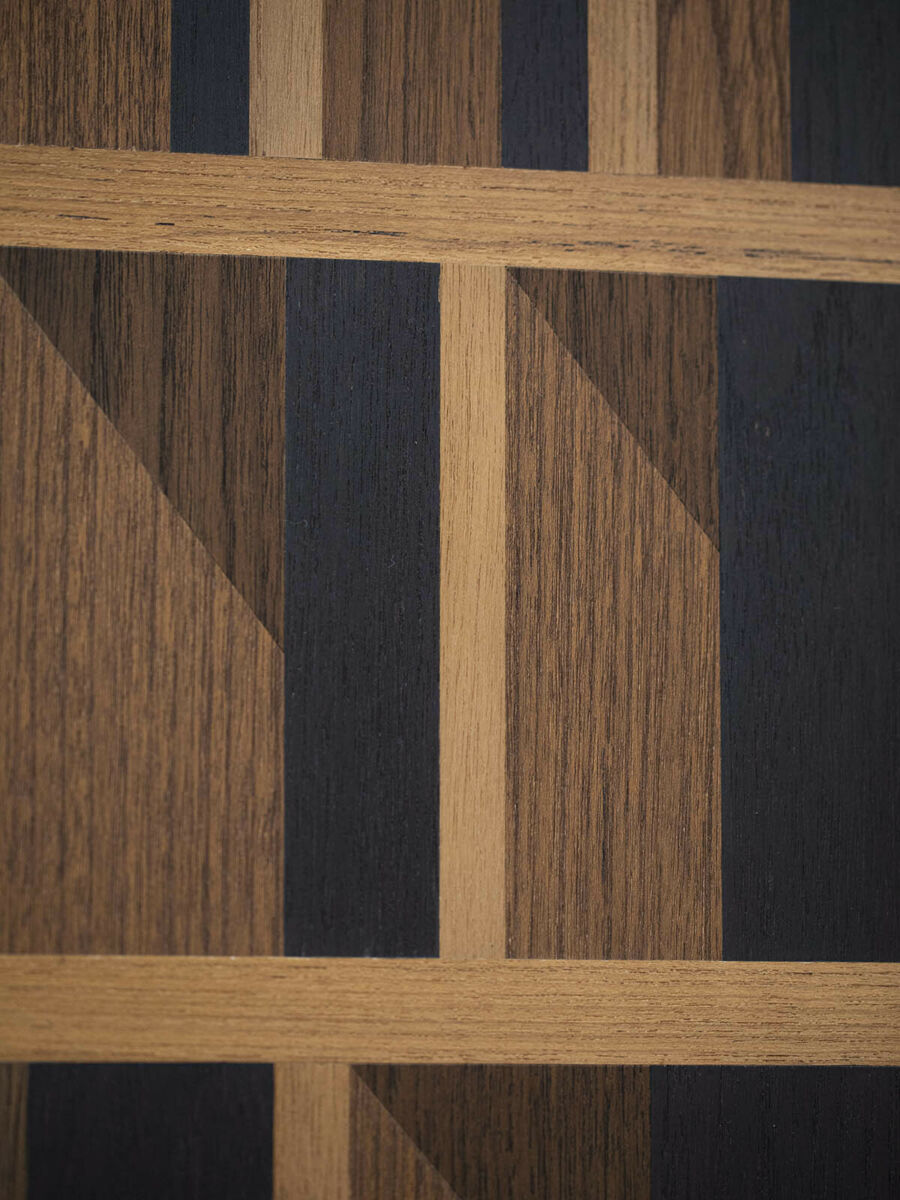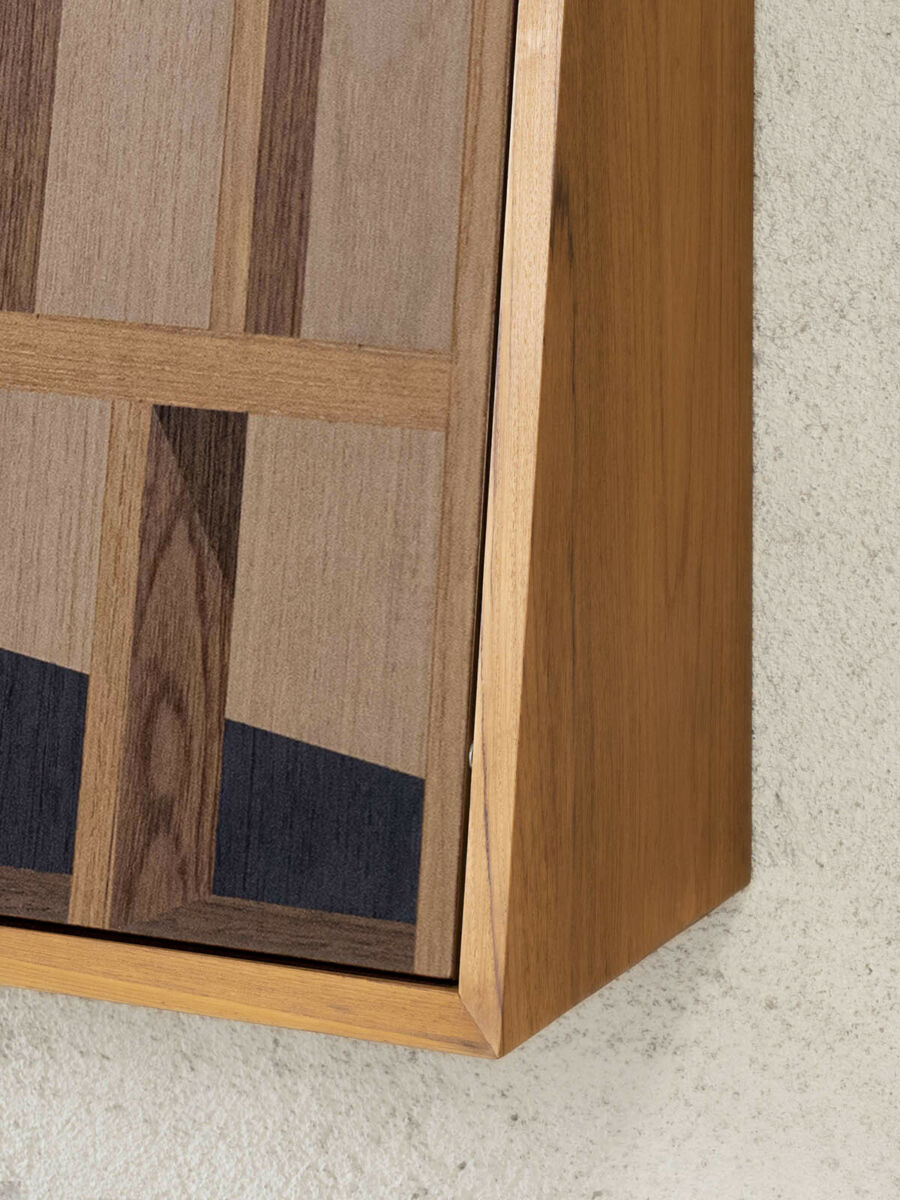 Product Description
The idea for the Wall Cabinet emerged from wood inlay experiments at the Phantom Hands workshop and engagements with traditional inlay artisans from the city of Mysore. x+l responded to our idea of creating a contemporary inlay pattern that could be used in a functional object and came up with the idea for the wall cabinet.

The Wall cabinet can be used in multiple ways - it serves as a storage unit, a bar cabinet or as a writing desk when the flap is lowered. The facade of the wall cabinet has a pattern made with wood inlay that suggests a three dimensional space. The inlay work requires a high degree of skill and precision, and take several days to complete.
The Wall Cabinet is available in a choice of two design patterns called - Split Level Rooms and Tower of Shadows (inspired by Le Corbusier's Tower of Shadows in Chandigarh).
Product Specification
Standard dimensions
H 19.9 / D 9.3 / W 35.5
H 50.5 / D 23.5 / W 90.0
Materials
Teak (Tectona grandis)
Teak Veneer
Metal Hardware Components
Download technical sheet

●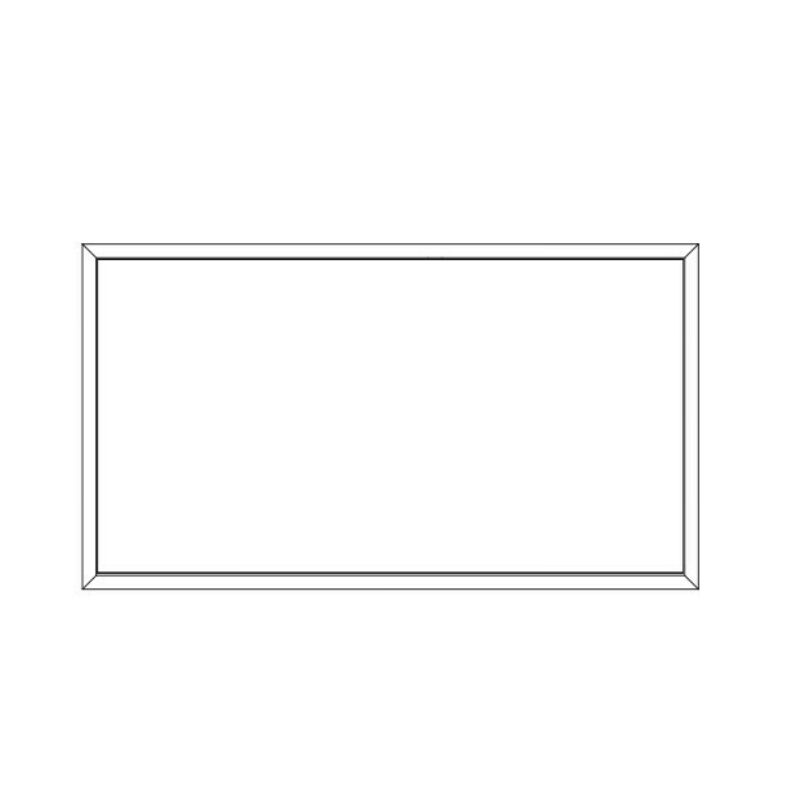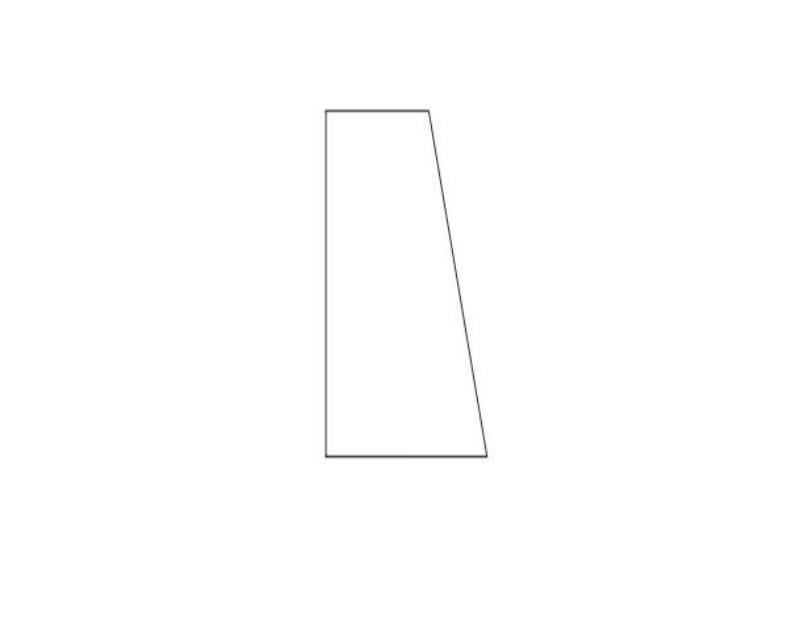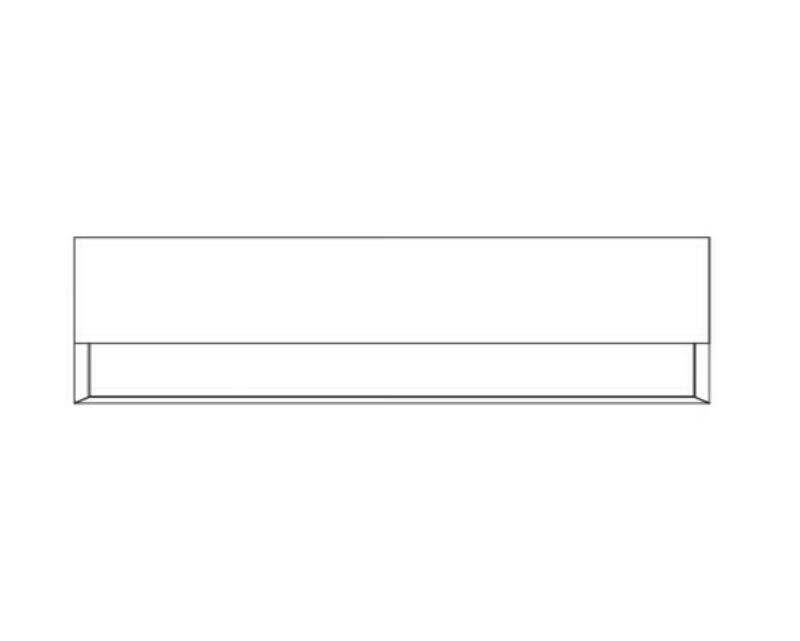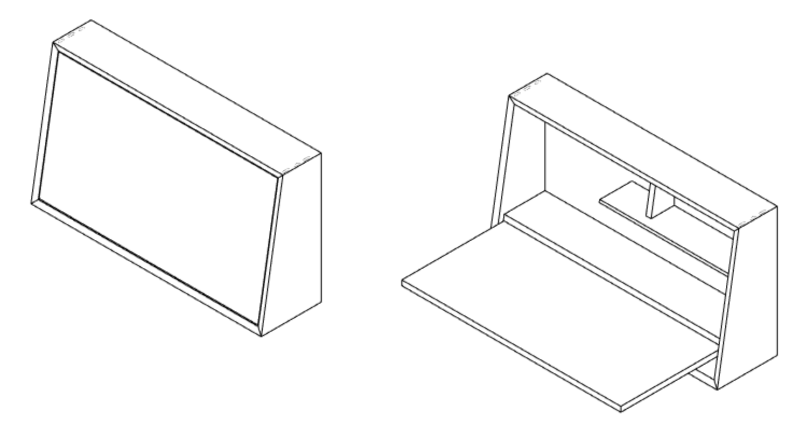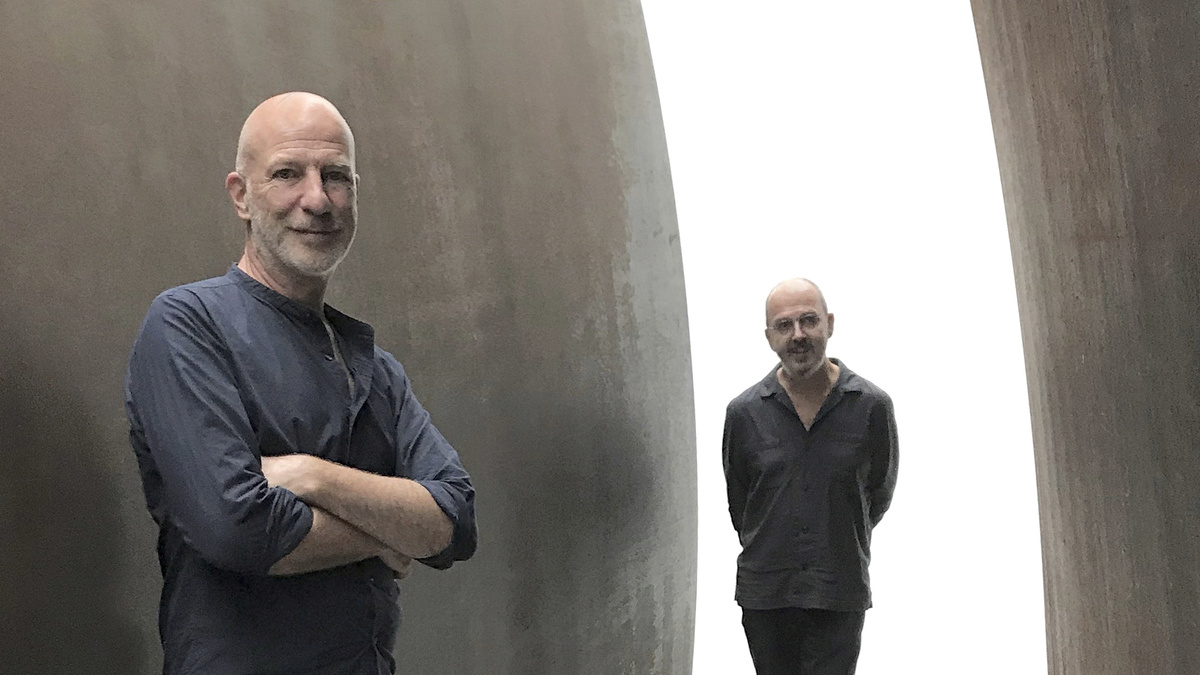 In Conversation With Design Duo X+L: Simple Ideas That Last
x+l founders, Xander Vervoort and Leon van Boxtel, started their design studio in 1995. In this interview, they speak about their design journey, inspirations, and their collaboration with Phantom Hands.
Read Journal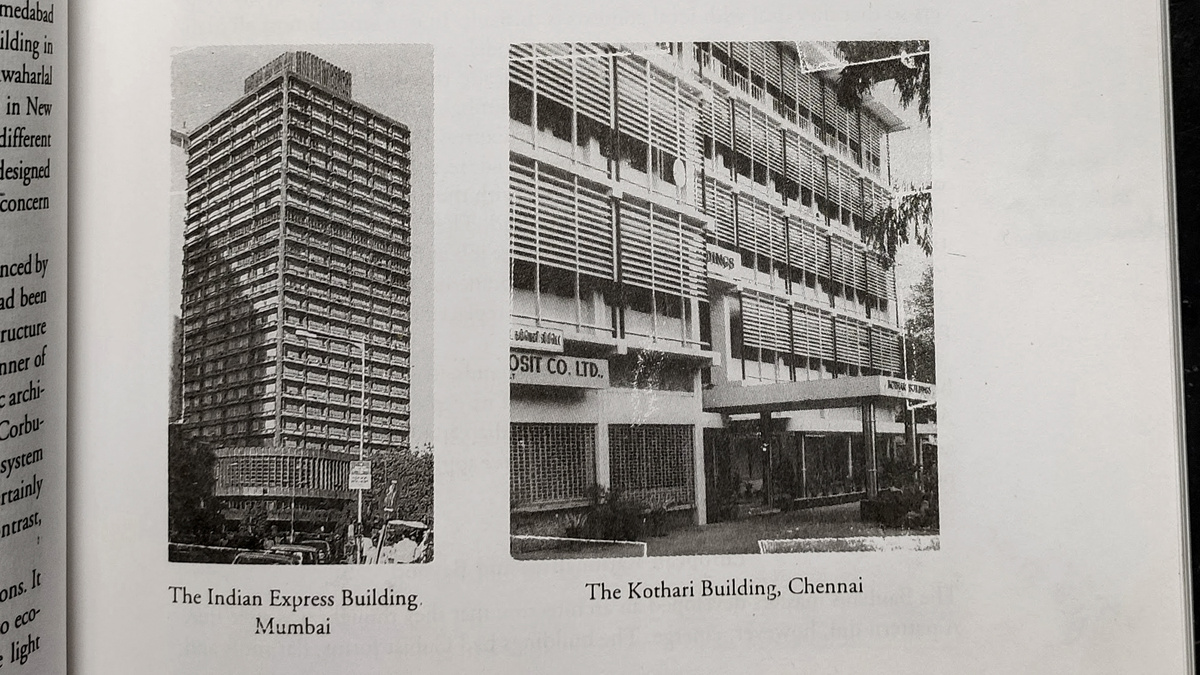 A Reading of 'The Architecture of Shivdatt Sharma' and 'A Concise History of Modern Architecture in India'
A discussion on 'borrowed modernism' via a reading of Vikramaditya Prakash's 'The Architecture of Shivdatt Sharma' and Jon Lang's 'A Concise History of Modern Architecture in India'.
Read Journal