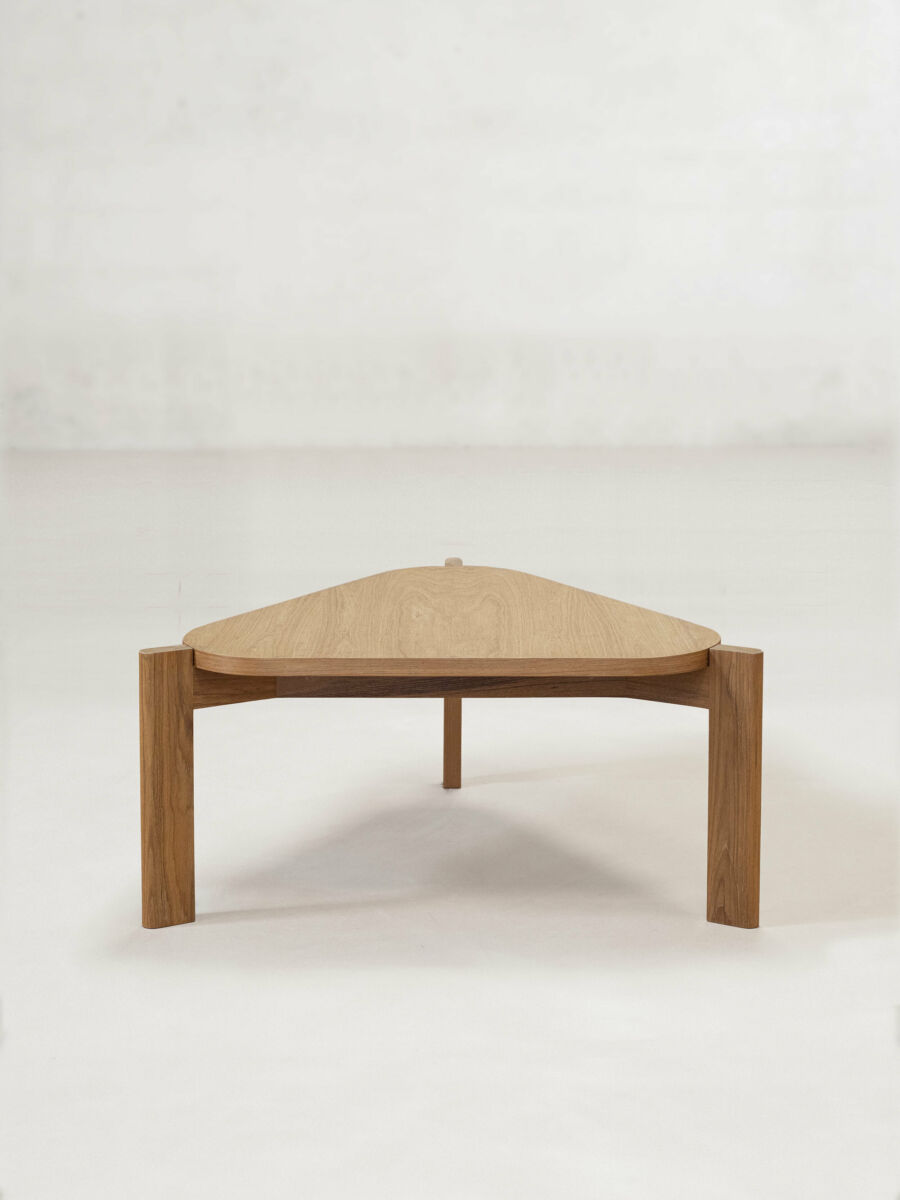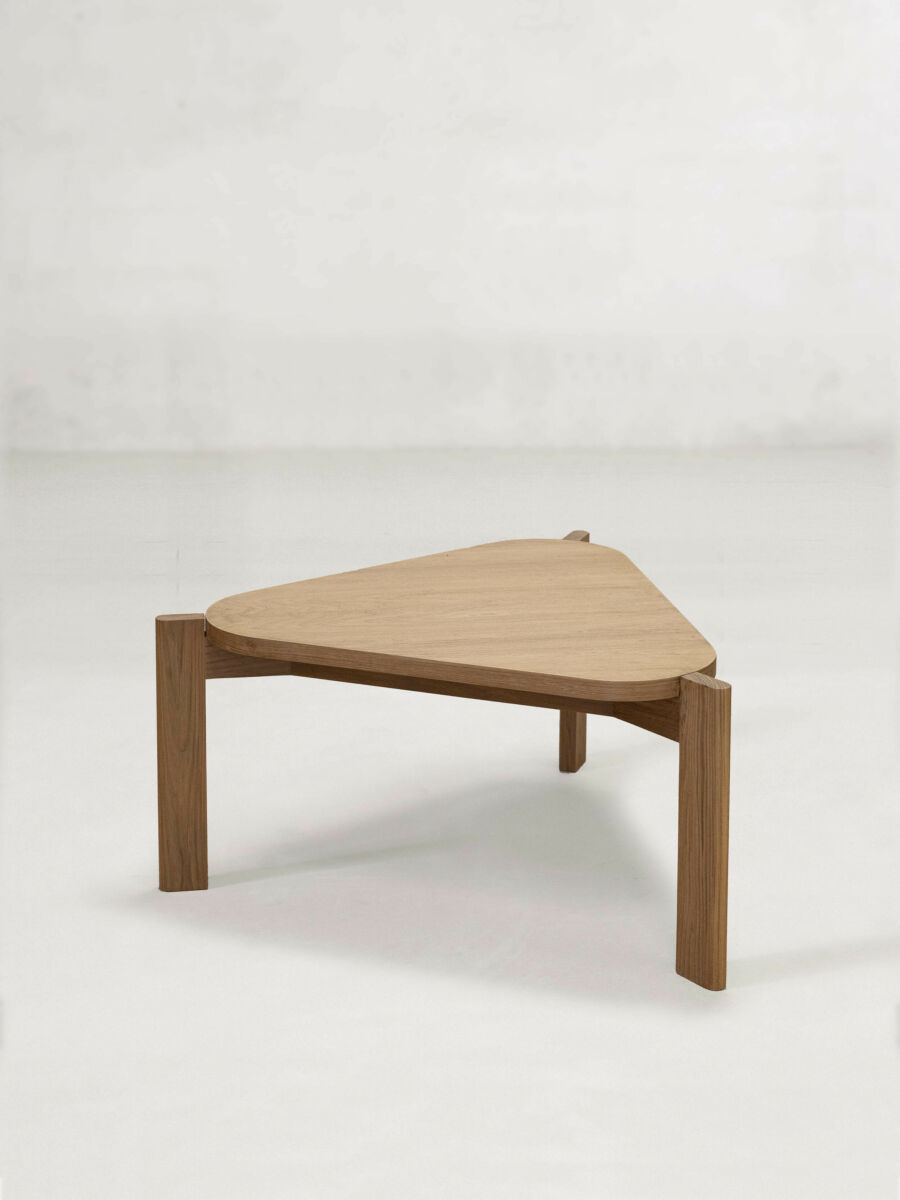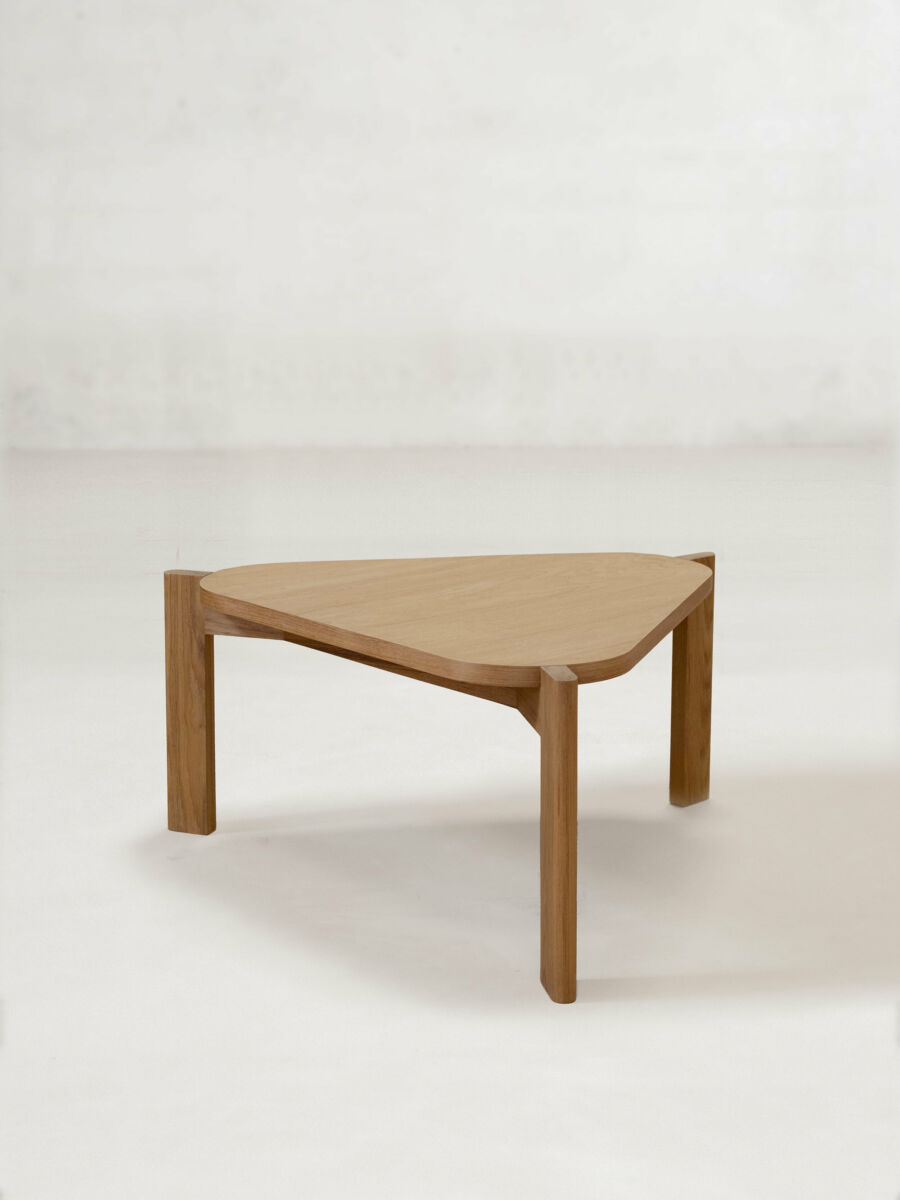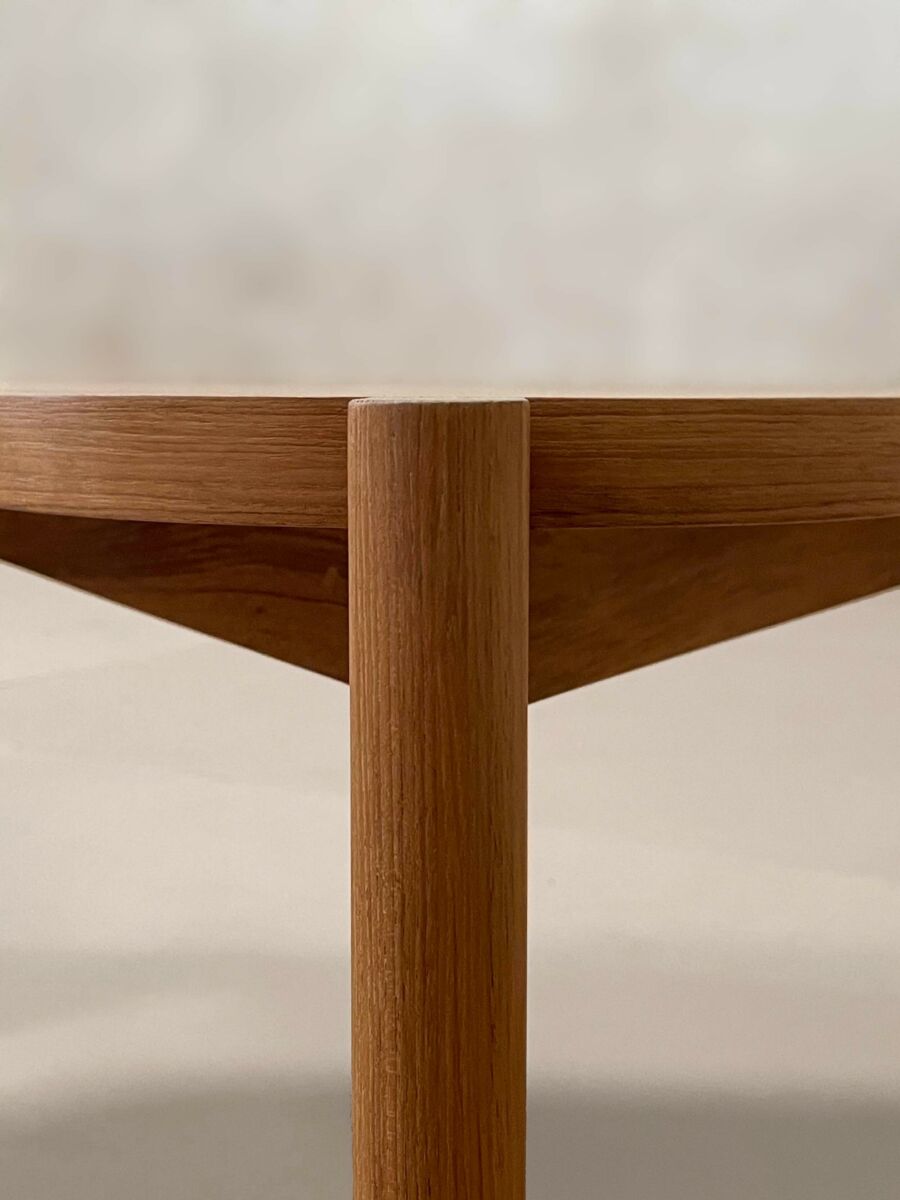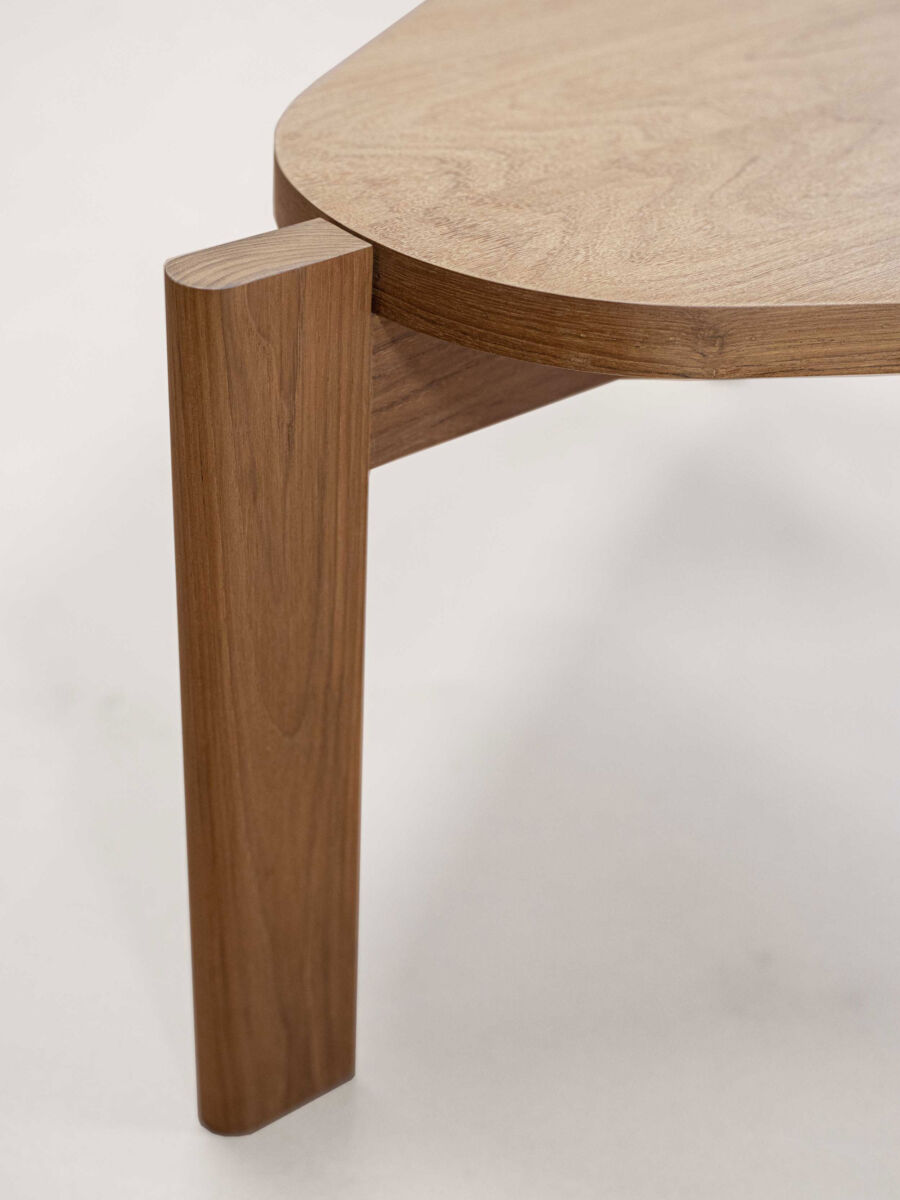 Product Description
The Coffee Table - Three Legged is a re-edition of the design that was created for various public and private spaces in Chandigarh in the 1960s.
The 'triangular' table top is made of teak veneer glued to high quality water resistant plywood on either side. The table top rests on a solid wood frame and there is a slight gap between the curved corners of the table top and the legs. The edge of the table top has a continuous beading of a thin strip of wood. The legs are made of solid wood.

Product Specification
Standard dimensions
H 16.4 / D 31.5 / W 35.1
H 41.5 / D 80.0 / W 89.0
Materials
Teak (Tectona grandis)
Plywood
Teak veneer
Download technical sheet

●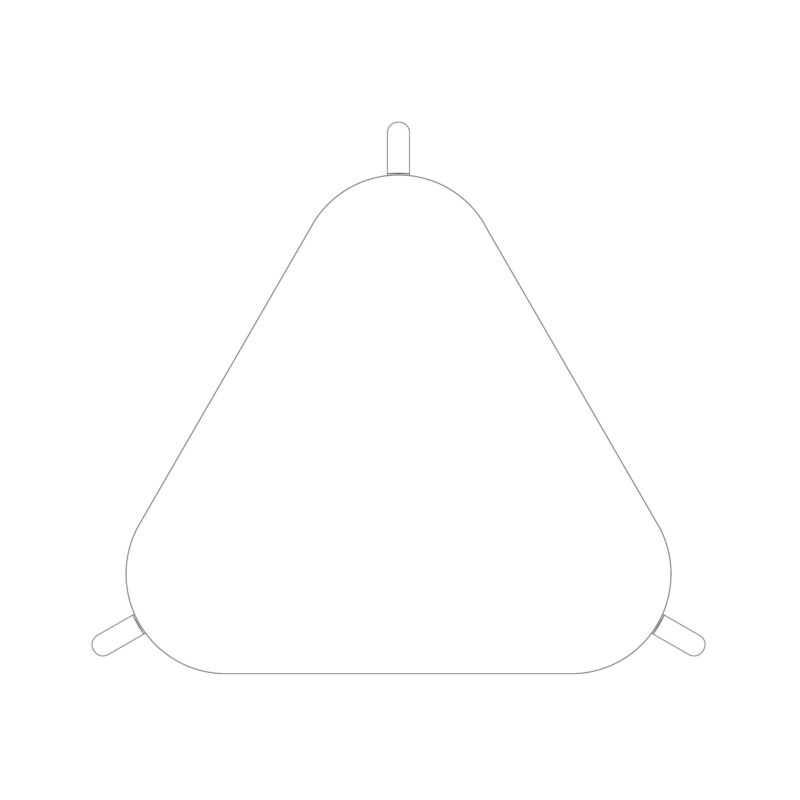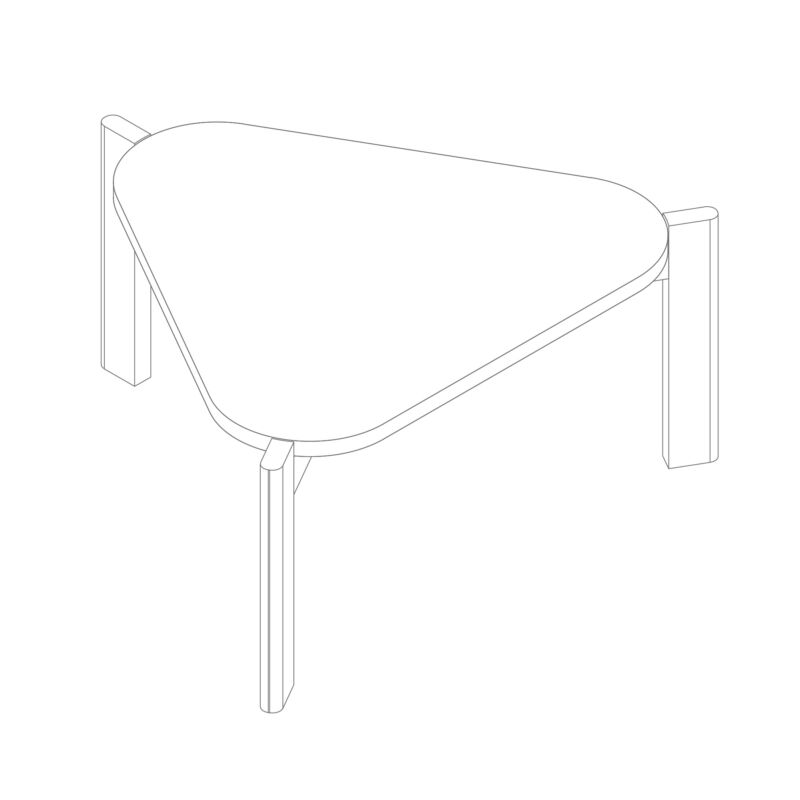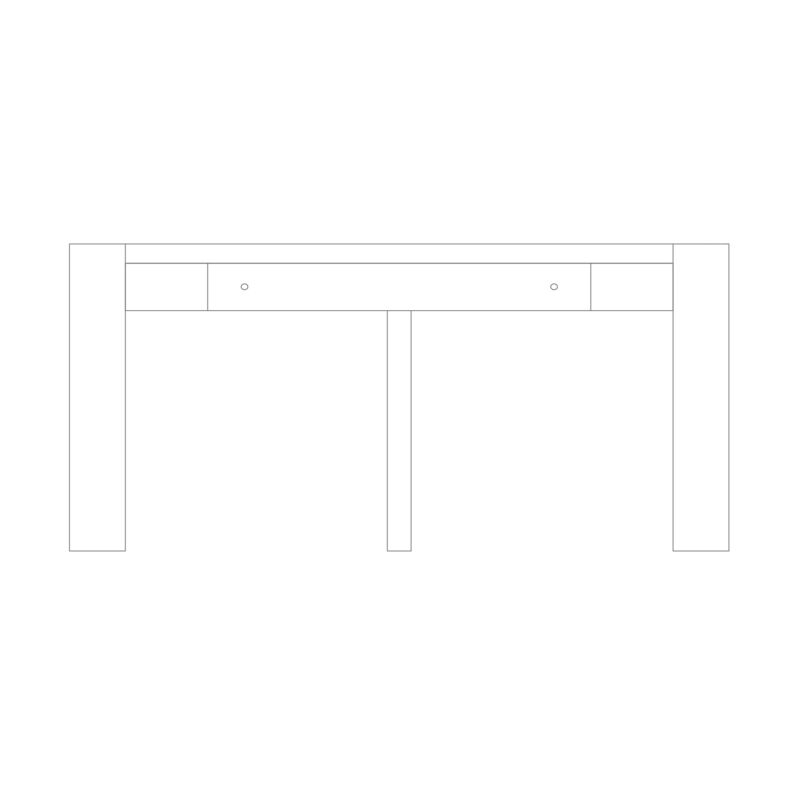 Product Options
We offer this product in a choice of three wood finishes: Natural Teak, Dark Stain and Z4 Walnut.

For the Natural Teak finish, the wood is sanded and finished with hard wax oil to bring out the natural, golden-brown colour of the teak.

For the Dark Stain finish, a coat of water-based, teak stain is applied to give the wood a darker teak shade, followed by a coat of sealer.

For the Z4 Walnut finish, a proprietary one, the wood is hand-stained with a water-based walnut stain and then a coat of sealer is hand-applied.

Please note that each batch of teak is unique and actual shade may vary from the reference images.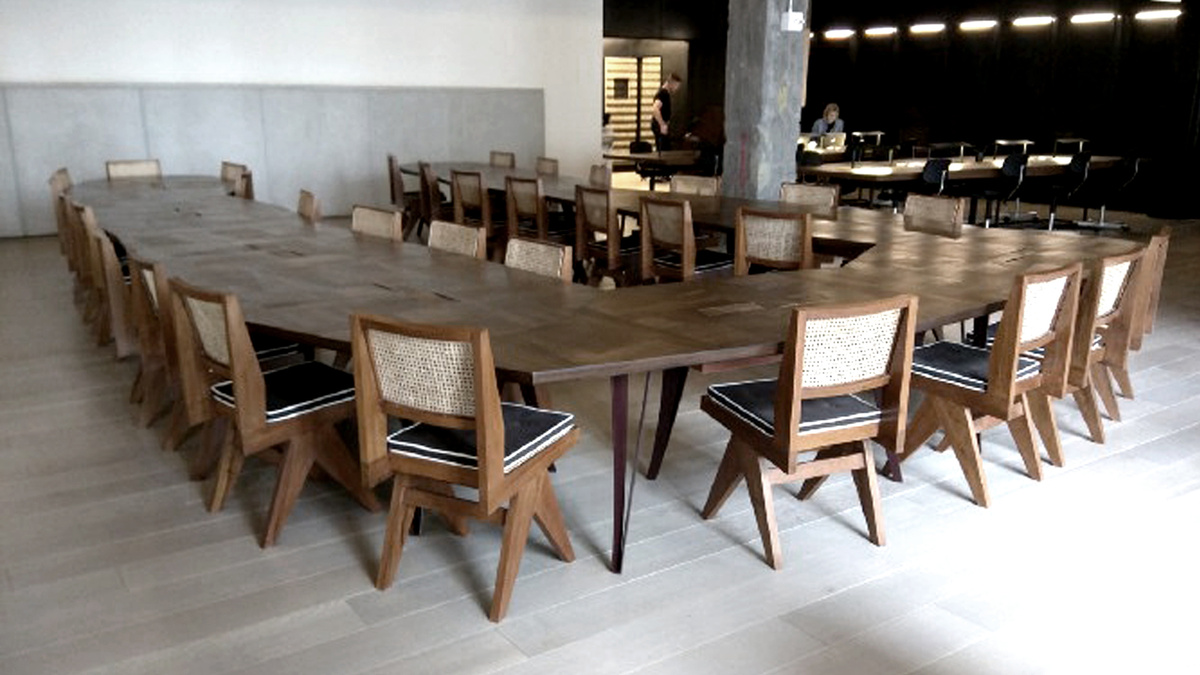 Phantom Hands at Spring Place, New York City
The Spring Place in New York is a workspace and membership club connecting work, leisure, and culture. It features a collection of Phantom Hands furniture.
Read Journal