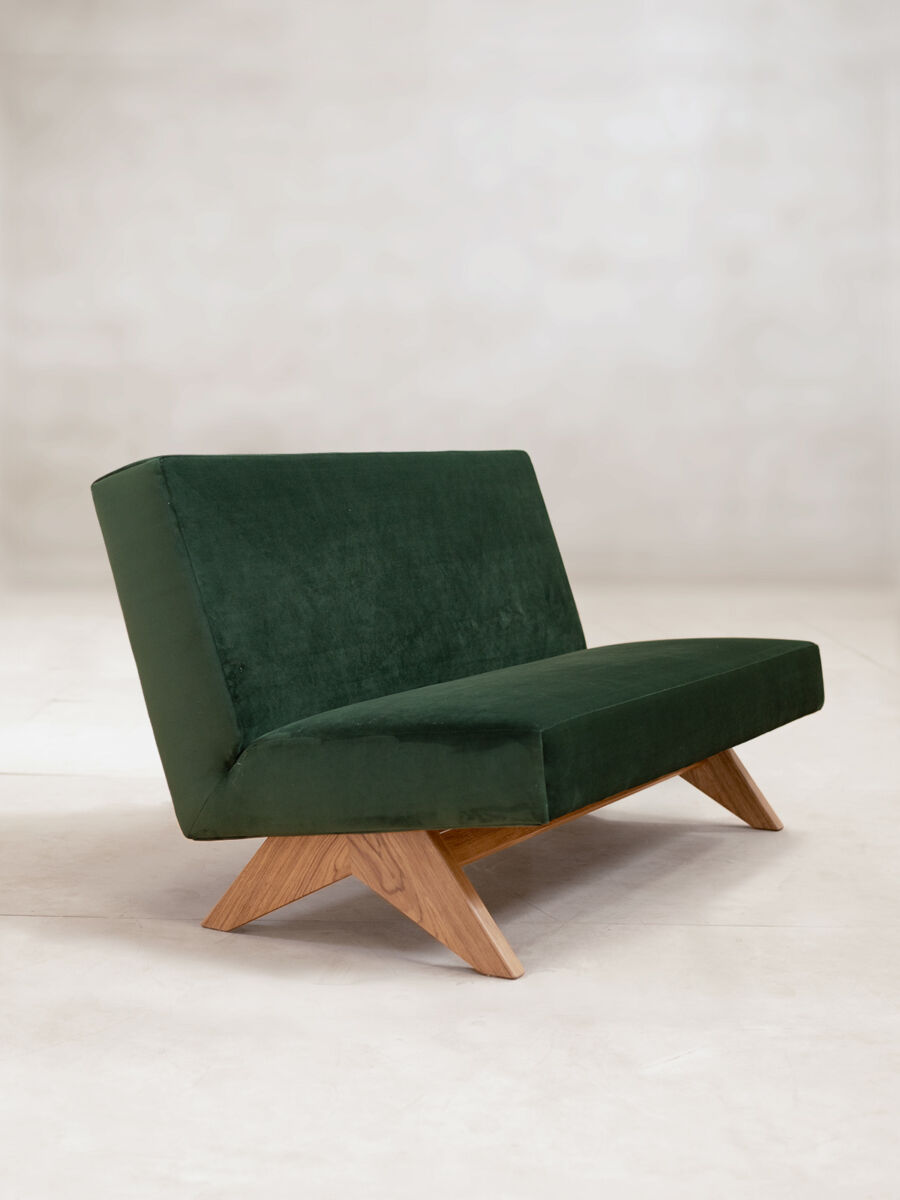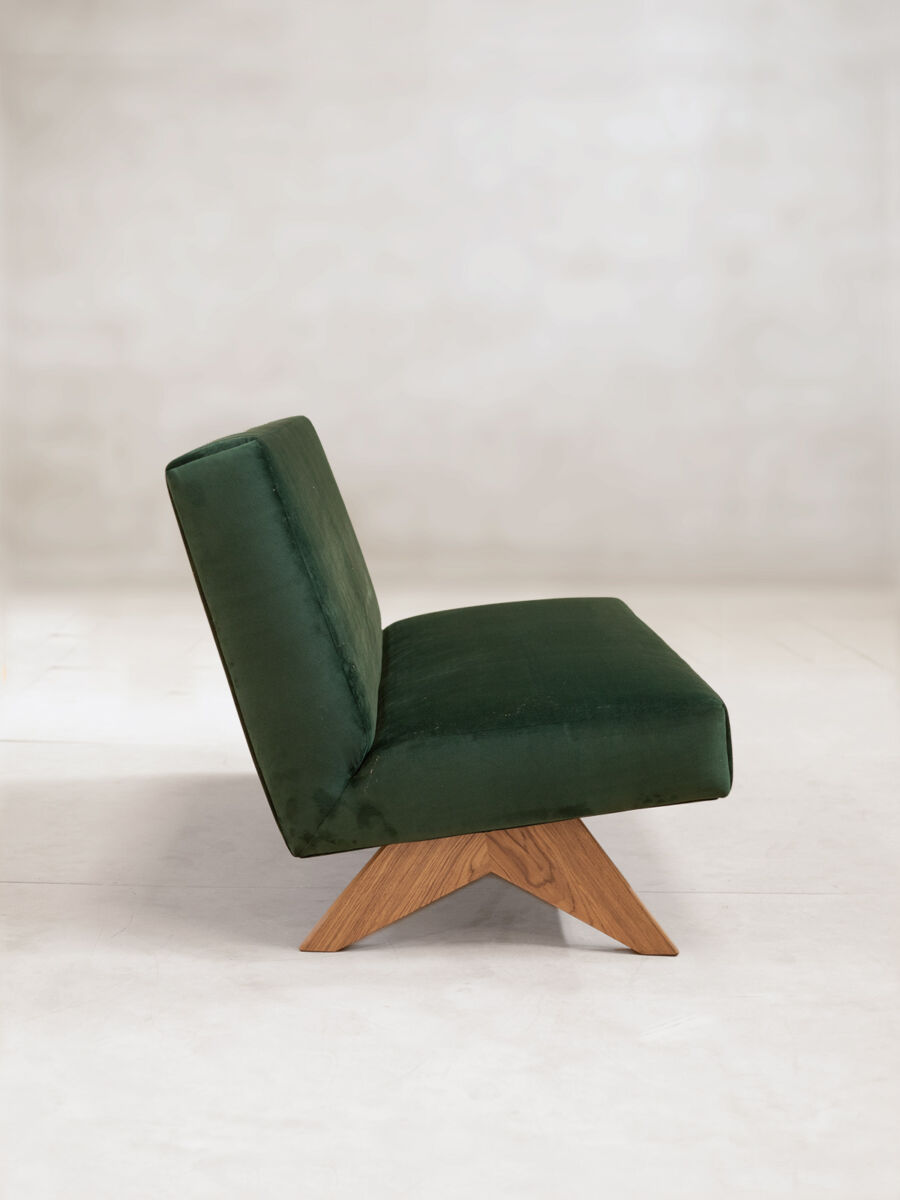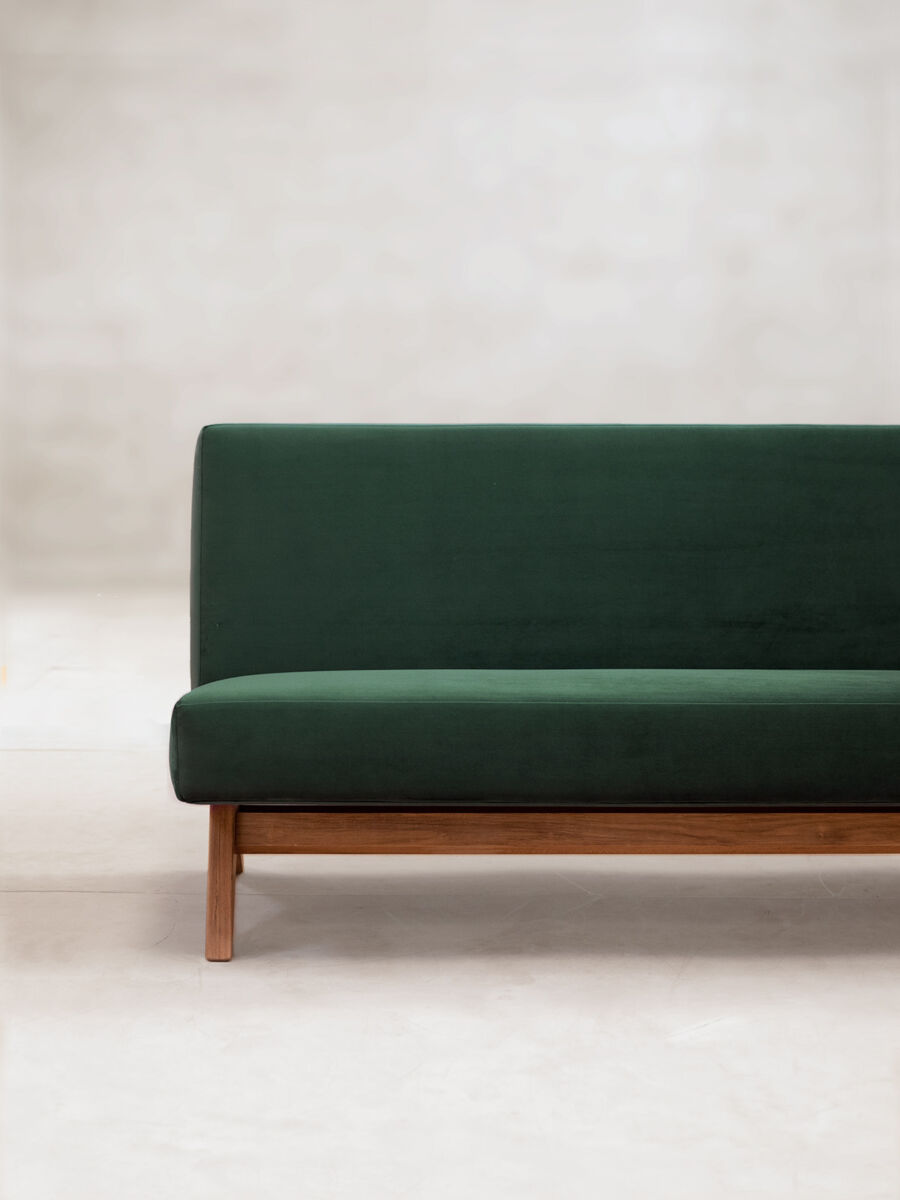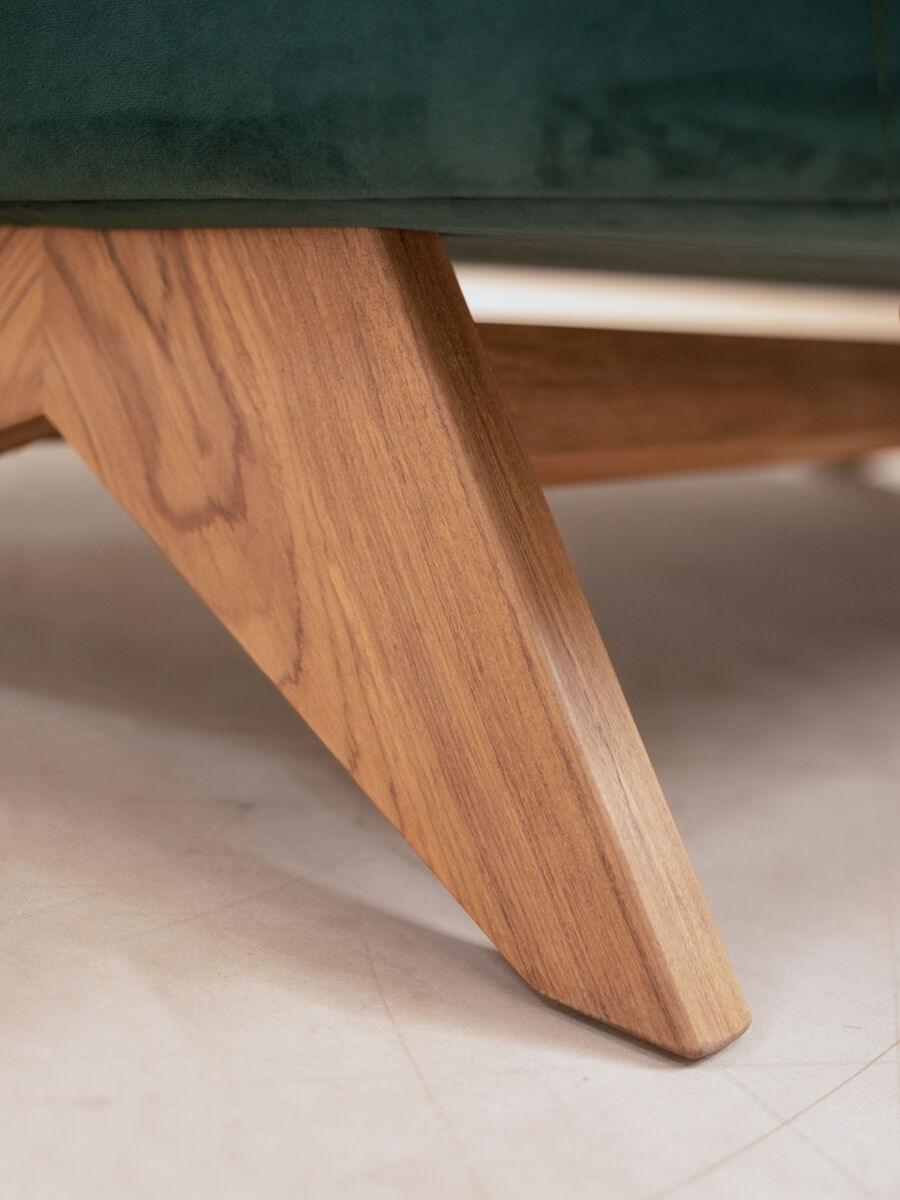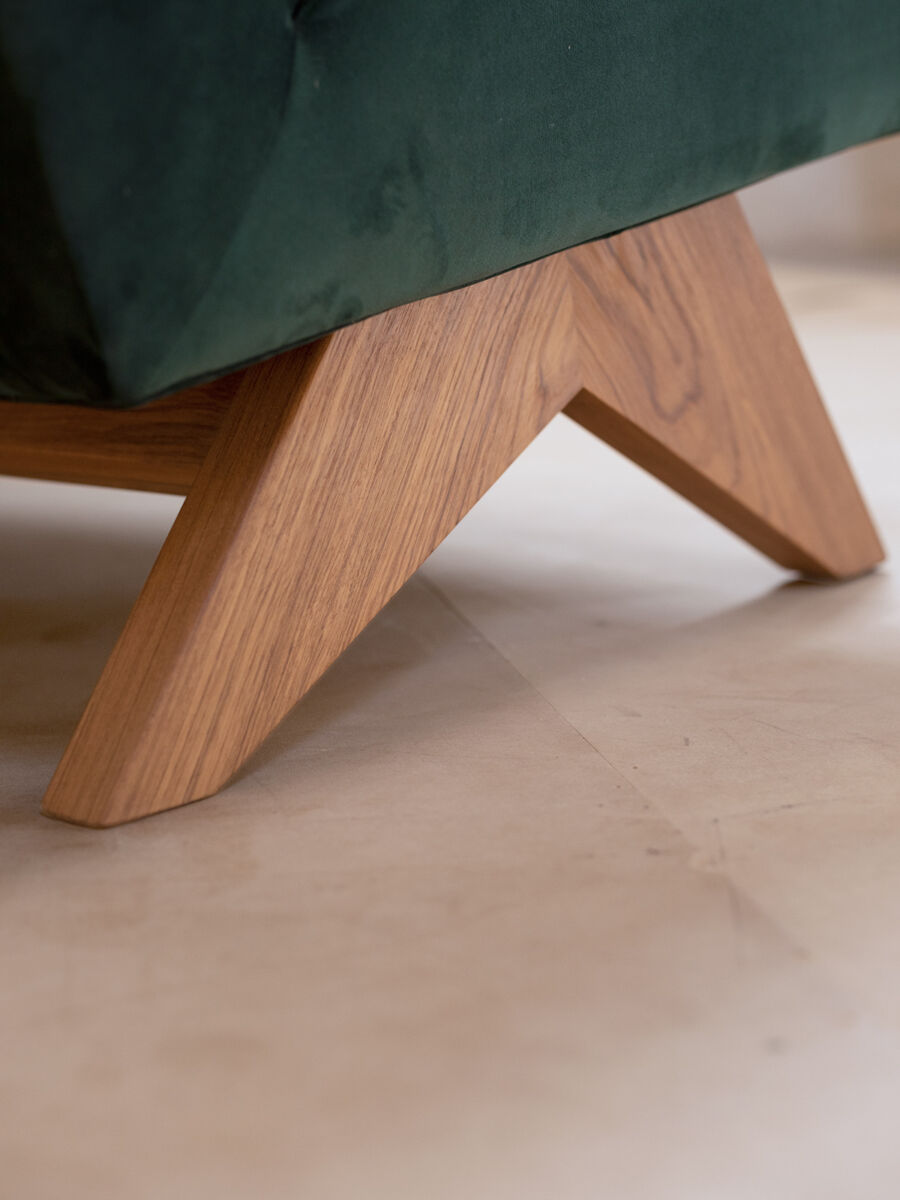 Product Description
The Upholstered Armless Sofa is a re-edition of the two and a half seater model created for building lobbies in Chandigarh in the 1950s. Our re-edition is true to the dimensions and external form of the original design, with improvements made to the structural elements and quality of materials to create a chair that is built to last. The external leg and cross bars are made of solid teak, while the inner frame is made of pinewood. High quality premium polyurethane foam in a carefully calibrated combination of densities is used to create the perfect ergonomic seating comfort. We offer the Upholstered Armless Sofa in select velvet fabrics, with rub counts close to 100,000.
The velvet fabric in the product image on this page is Warwick Pine.
Product Specification
Standard dimensions
H 30 / D 33.1 / W 55.4
H 76.0 / D 84.0 / W 140.5
Materials
Teak (Tectona grandis)
Pinewood
Polyurethane Foam
Velvet Fabric
Other information
Seat Height -

16

40.5
Download technical sheet

●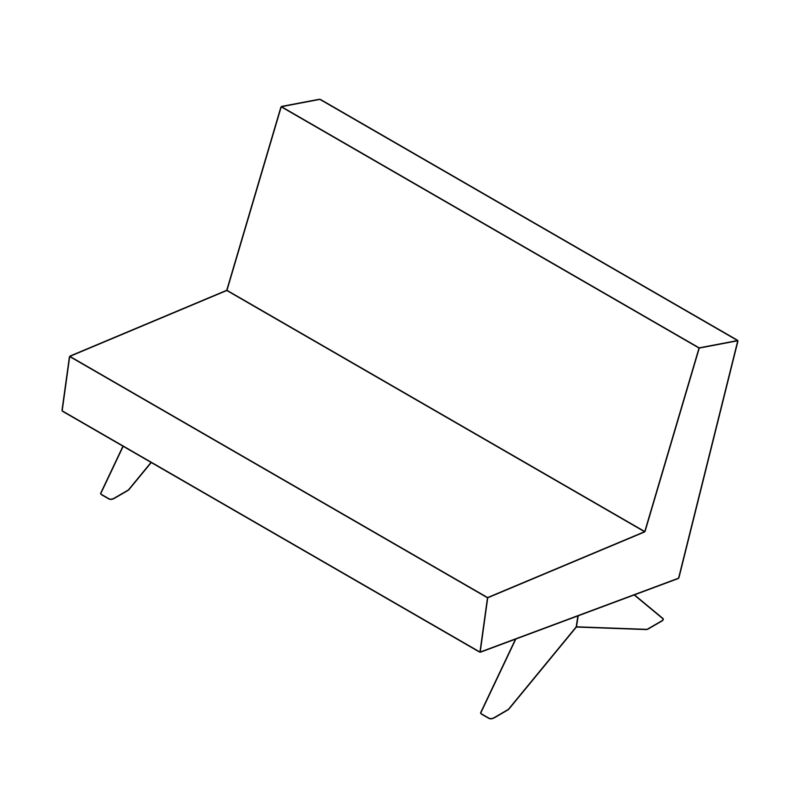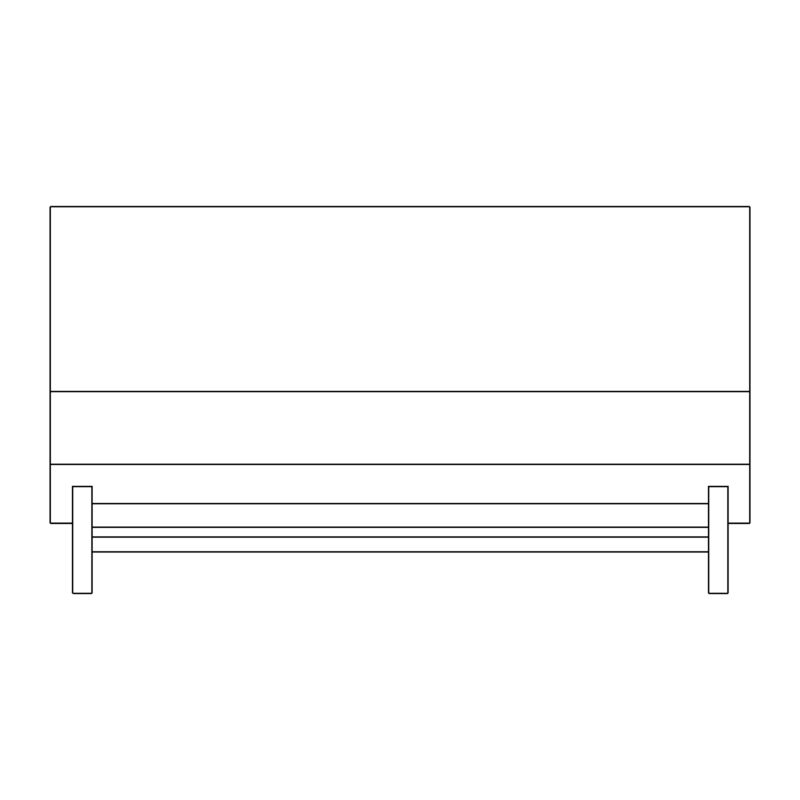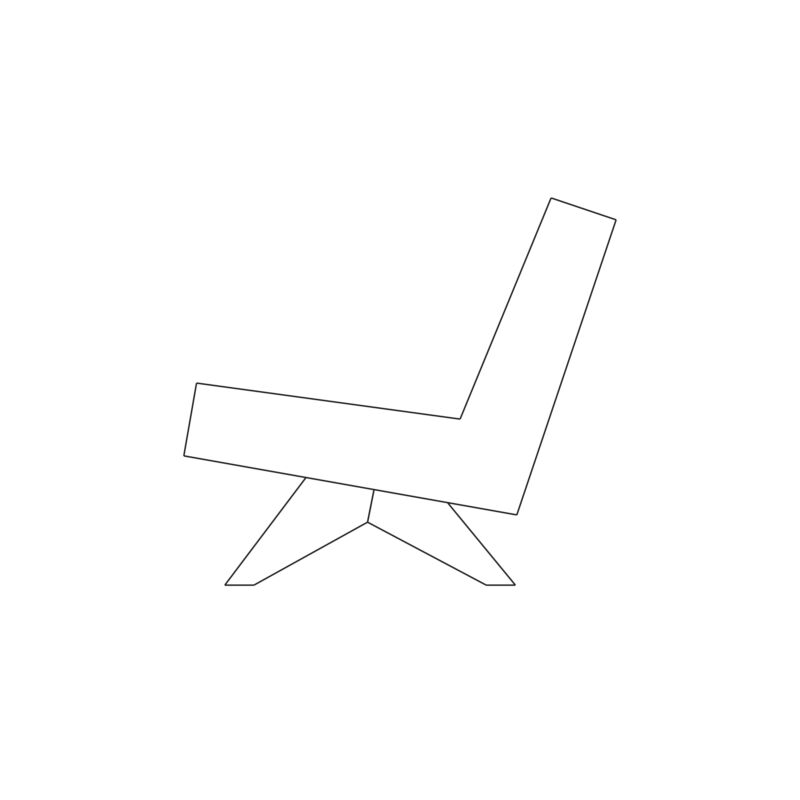 Product Options
We offer this product in a choice of two wood finishes: Natural Teak and Dark Stain.

For the Natural Teak finish, the wood is sanded and finished with hard wax oil to bring out the natural, golden-brown colour of the teak.

For the Dark Stain finish, a coat of water-based, teak stain is applied to give the wood a darker teak shade, followed by a coat of sealer.

Upholstery Fabric options for this product are shown below.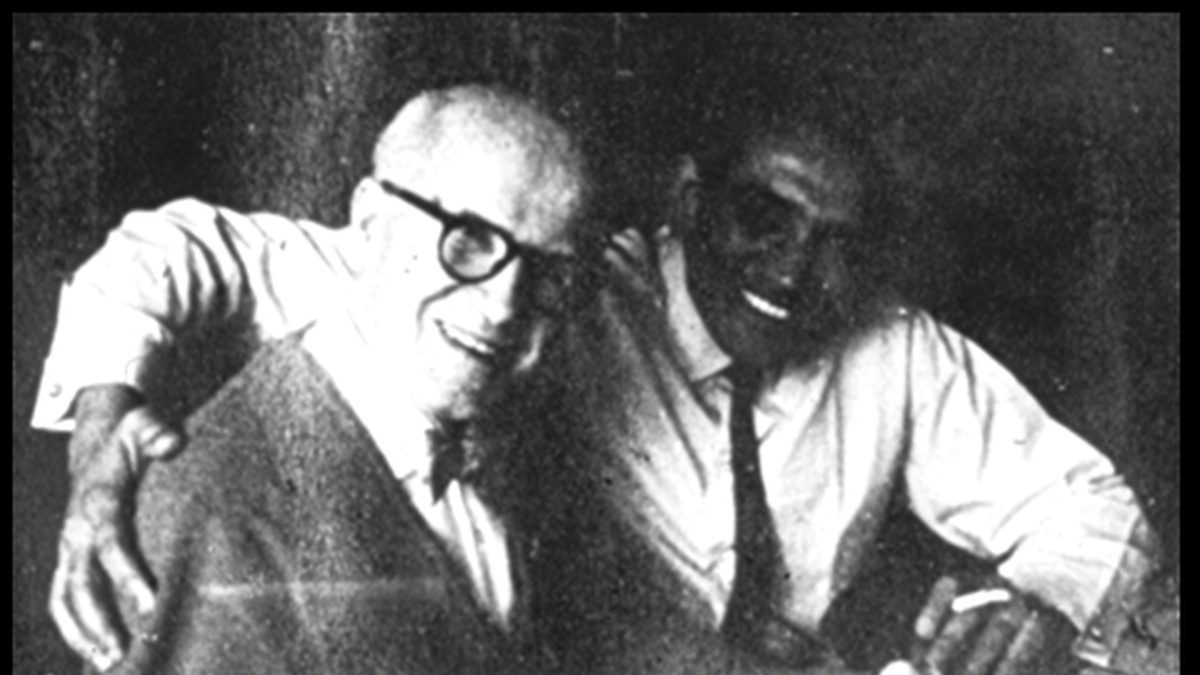 In Conversation With Ar. Shivdatt Sharma: On the Chandigarh School of Modernism
Architect Shivdatt Sharma is one of the premiere modernist architects of India. He started out in the Chandigarh Capital Project Team under the leadership of Le Corbusier and Pierre Jeanneret.
Read Journal