Product Description
The x+l 05 Modular Sofa set comprises of individual upholstered units available in 3 variants- without arms, with one arm (left or right) and with both arms. Individual units can be used in different combinations to form single, double or three seater options (as illustrated below). Each unit has a seat cushion and a pair of back cushions. The sofa units are designed to be wide and spacious, with plenty of room for comfortable lounging. The legs and backrest of the sofa units are made of Burma Teak.
The x+l modular sofa is upholstered in a specially developed cotton/linen blend fabric called Andaman, produced by Zanav Home. The fabric is produced by hand, and vat dyed using a traditional, slow technique which causes the yarn to picks up dye differentially, producing subtle inconsistencies in the fabric colour. The final weave is done on traditional powerlooms. The fabric used in the image above is Andaman tarmac.

Product Specification
Standard dimensions
H 24.5 62.0 / D 35.1 89.0 / W 49.3 125.0
Materials
Teak (Tectona grandis)
Cotton/Linen blend fabric
Pinewood inner frame
Metal Components
Product variants
Both Arms - H

24.5

62.0

/ D

35.1

89.0

/ W

49.3

125.0
One Arm - H

24.5

62.0

/ D

35.1

89.0

/ W

44.5

113.0
No Arms - H

24.5

62.0

/ D

35.1

89.0

/ W

39.8

101.0
Other information
Seat Height -

15

38.0
Two Seater Sofa Width -

89

226.0
Three Seater Sofa Width -

128.8

327.0
Download technical sheet

●
Product Options
The x+l Modular Sofa is available only in the Andaman cotton/linen blend fabric from Zanav. The colour options we offer are Tarmac Plantation and Mustard
Image Credit: Martien Mulder, Styling: x+l
Image Credit: Martien Mulder, Styling: x+l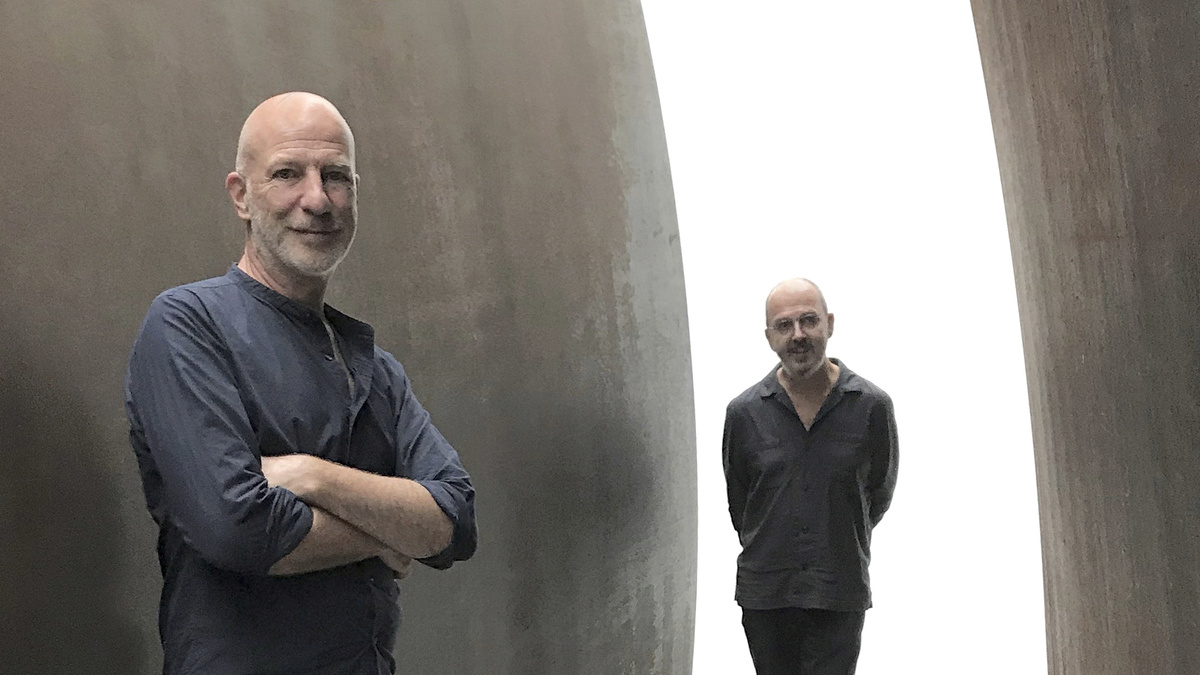 Design Duo X + L about Simple Ideas That Last - In Conversation
Xander Vervoort and Leon van Boxtel- or x + l - started their design studio in 1995. In this interview for our Journal, they speak about their design journey, their inspirations and their work with Phantom Hands.
Read Journal