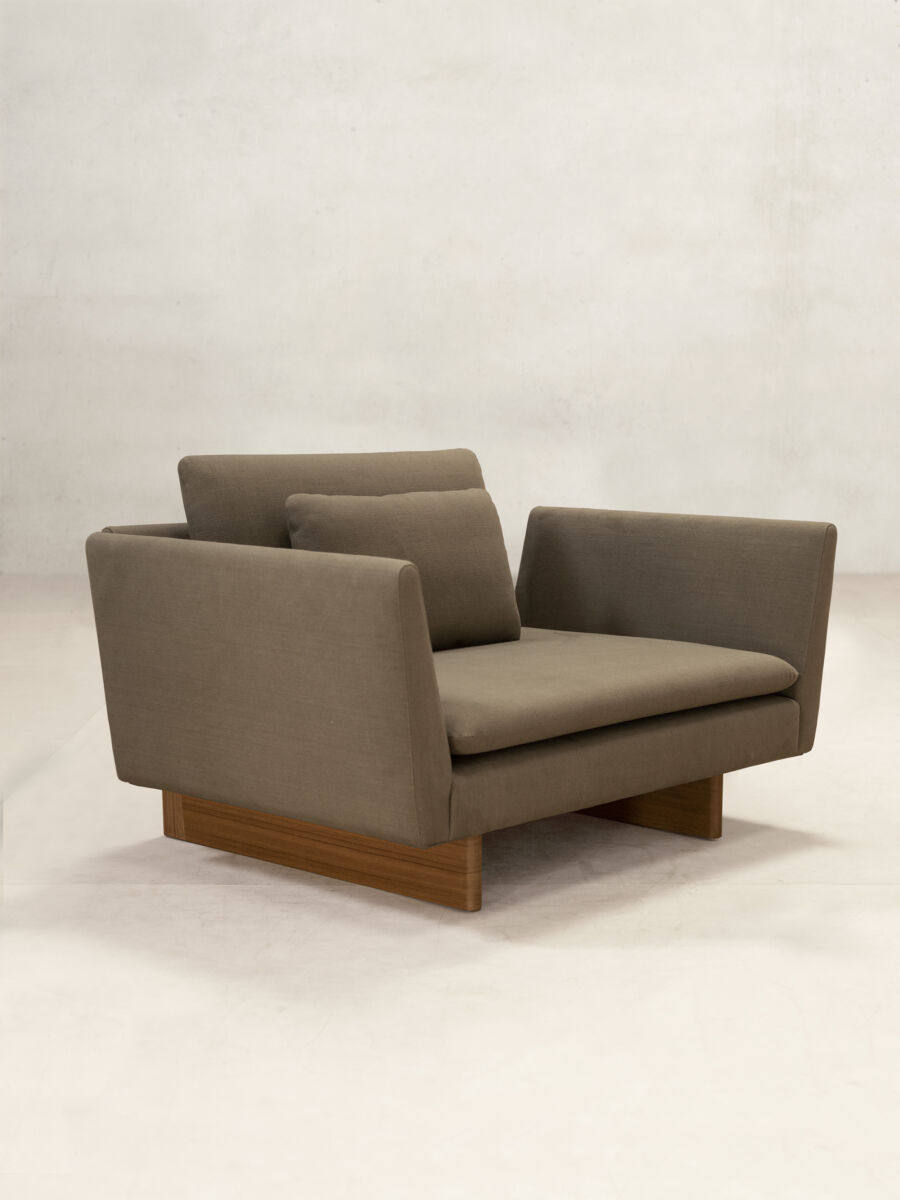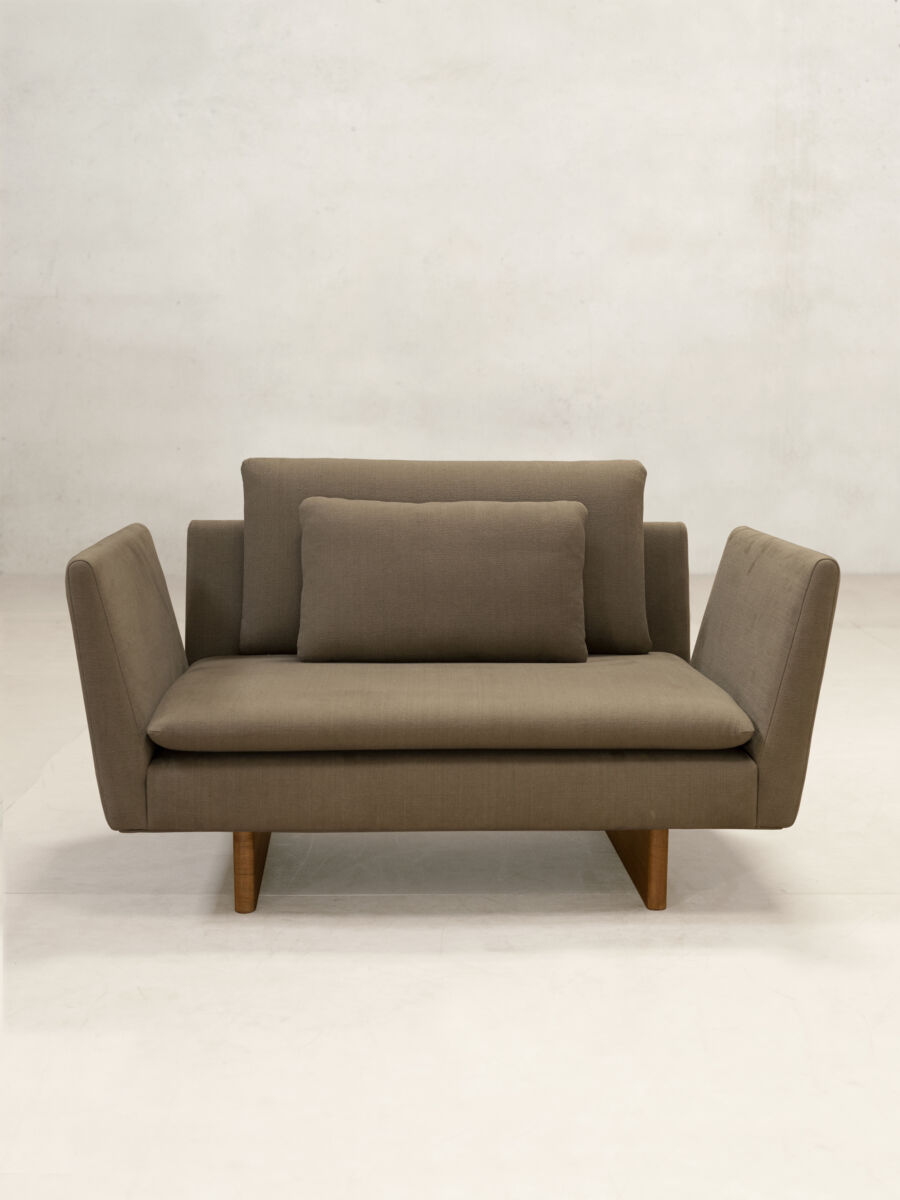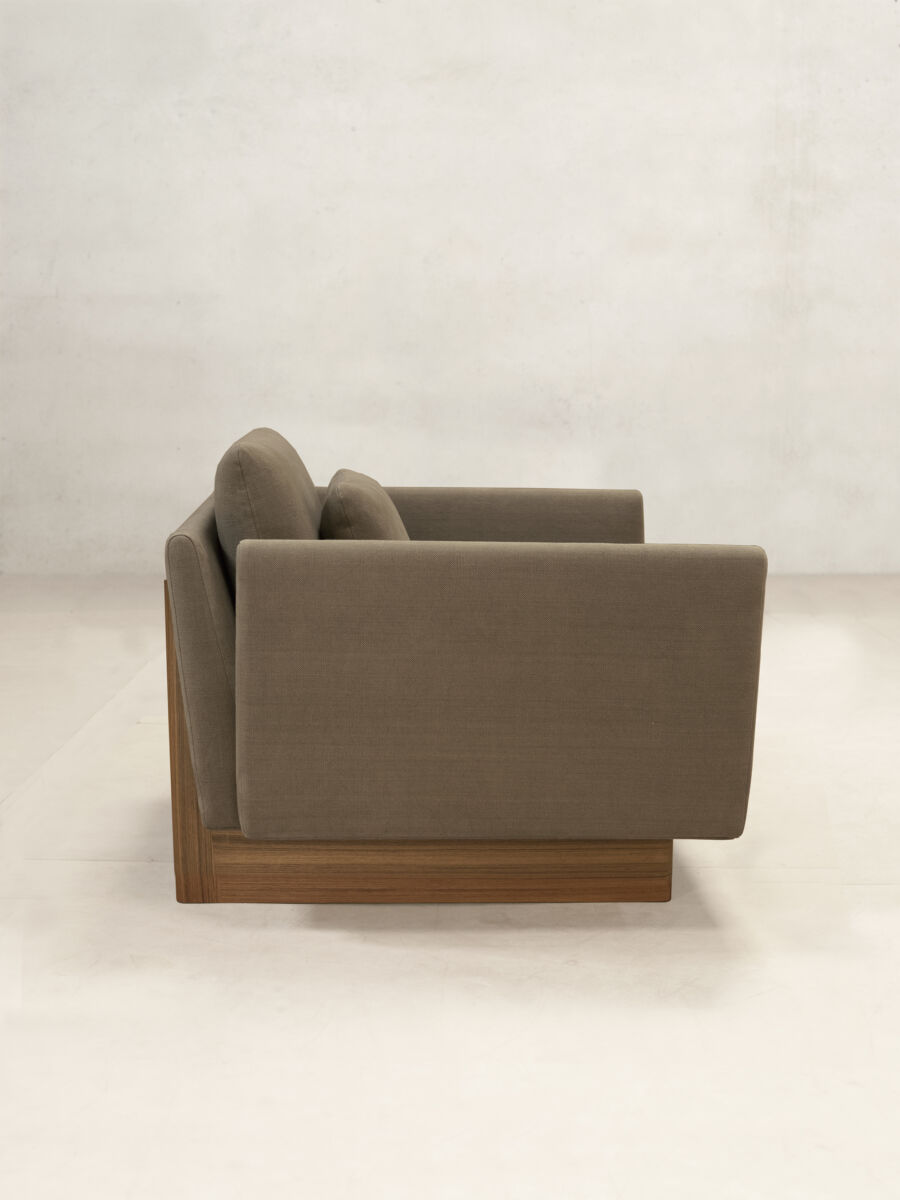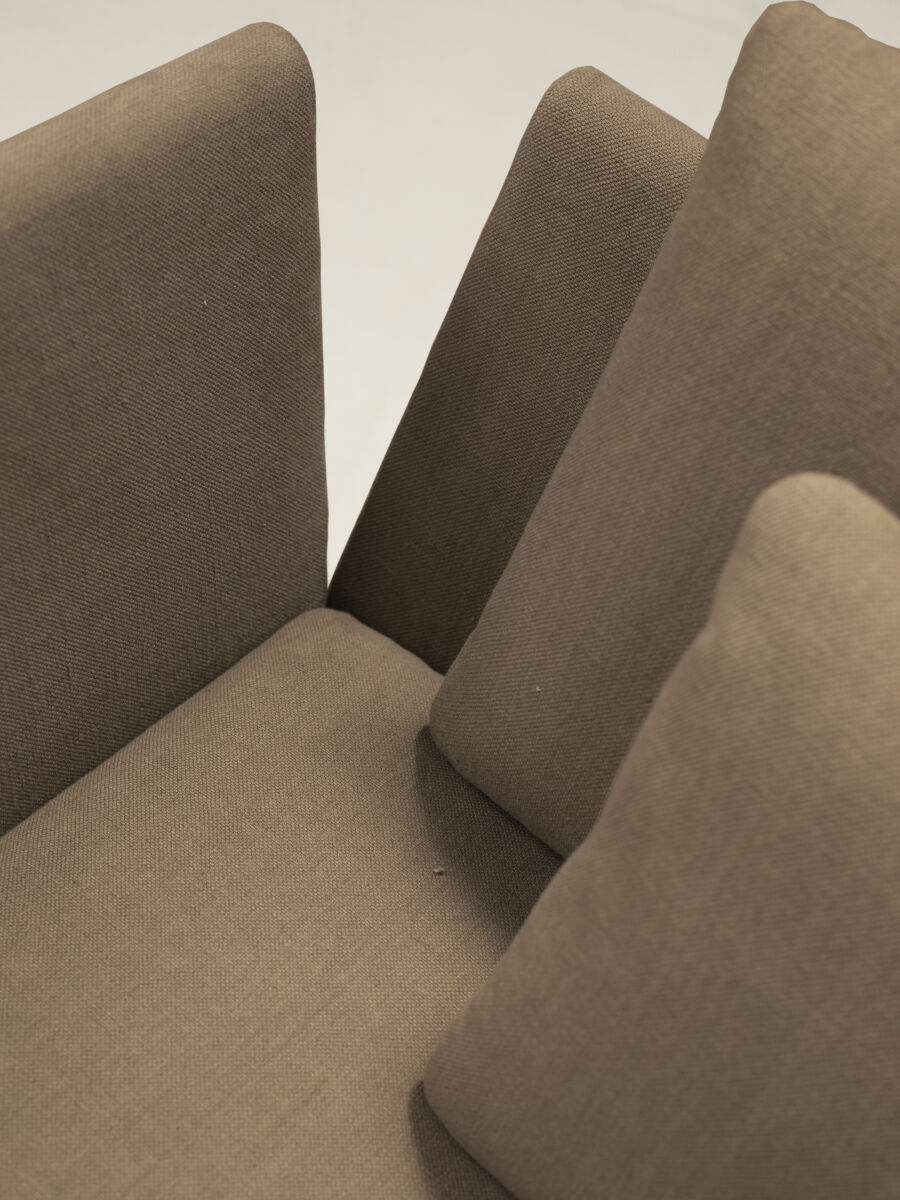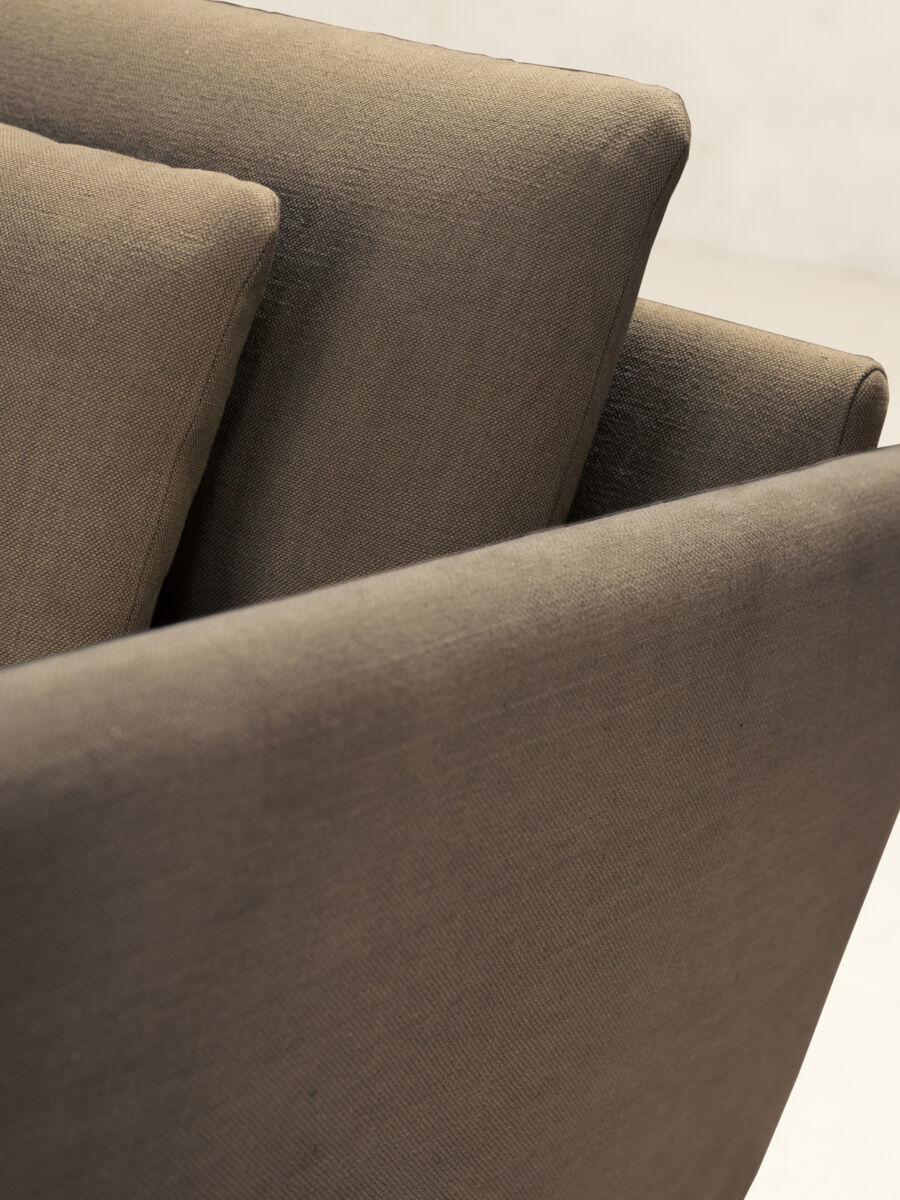 Product Description
The x+l Modular Sofa -Single Seater is part of the Modular Sofa Set comprising individual upholstered units that are available without arms, with one arm (left or right) and with both arms - that can be used in different combinations to form a single seater, two or three seater sofa (illustrated at the image at the bottom of this page). Each unit has a seat cushion and a pair of back cushions. The sofa units are designed to be wide and spacious, with plenty of room for comfortable lounging.
The x+l modular sofa is upholstered in a cotton/linen blend fabric called Andaman, produced by Zanav Home. Andaman fabric is produced by hand, with the final weave done on traditional powerlooms. The fabric is dyed using vat dyeing process in which the yarn is turned manually in and out of a vat containing solubilised dyes, resulting in continuous reduction and oxidation deep into the fibre until the desired colour is achieved. The yarn picks up dye differentially, and the result is a subtle inconsistency of colour, which is the hallmark of the vat dyeing process. The image of the Single Seater shown above is with Andaman Plantation fabric.
The legs and backrest of the sofa units are made of Burma Teak.
Product Specification
Standard dimensions
H 25 / D 35.1 / W 49.3
H 63.5 / D 89.0 / W 125.0
Materials
Teak (Tectona grandis)
Cotton Upholstery Fabric (Andaman from Zanav)
Pinewood Inner Frame
Polyurethane Foam
Metal Components
Other information
Seat Height -

15

38.0
Download technical sheet

●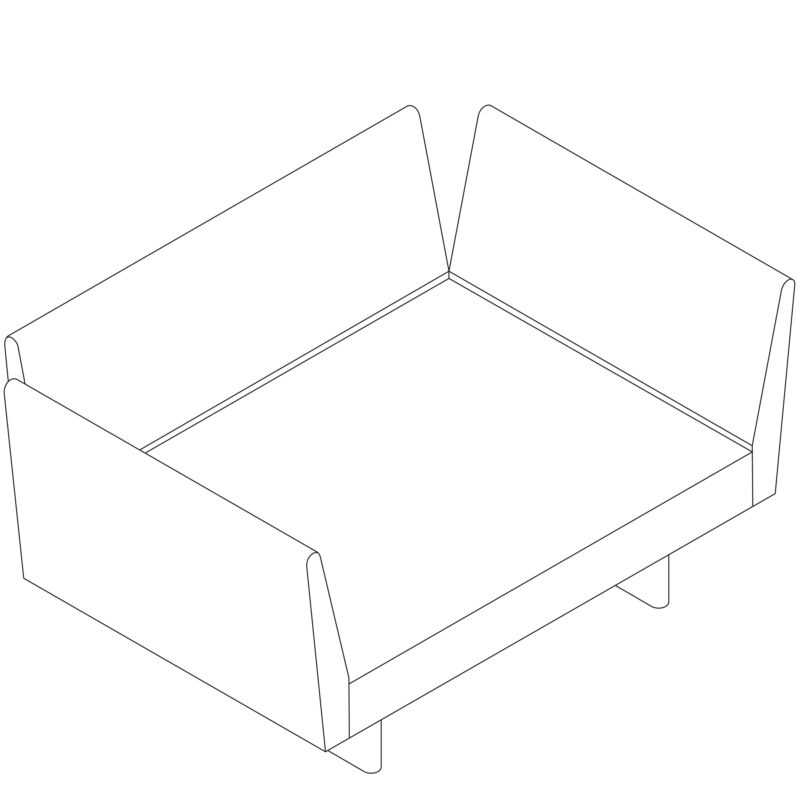 Product Options
The x+l Modular Sofa is available only in the Andaman cotton/linen blend fabric from Zanav. The colour options we offer are Tarmac Plantation and Mustard.

We offer this product in a choice of two wood finishes: Natural Teak and Dark Stain.

For the Natural Teak finish, the wood is sanded and finished with hard wax oil to bring out the natural, golden-brown colour of the teak.

For the Dark Stain finish, a coat of water-based, teak stain is applied to give the wood a darker teak shade, followed by a coat of sealer.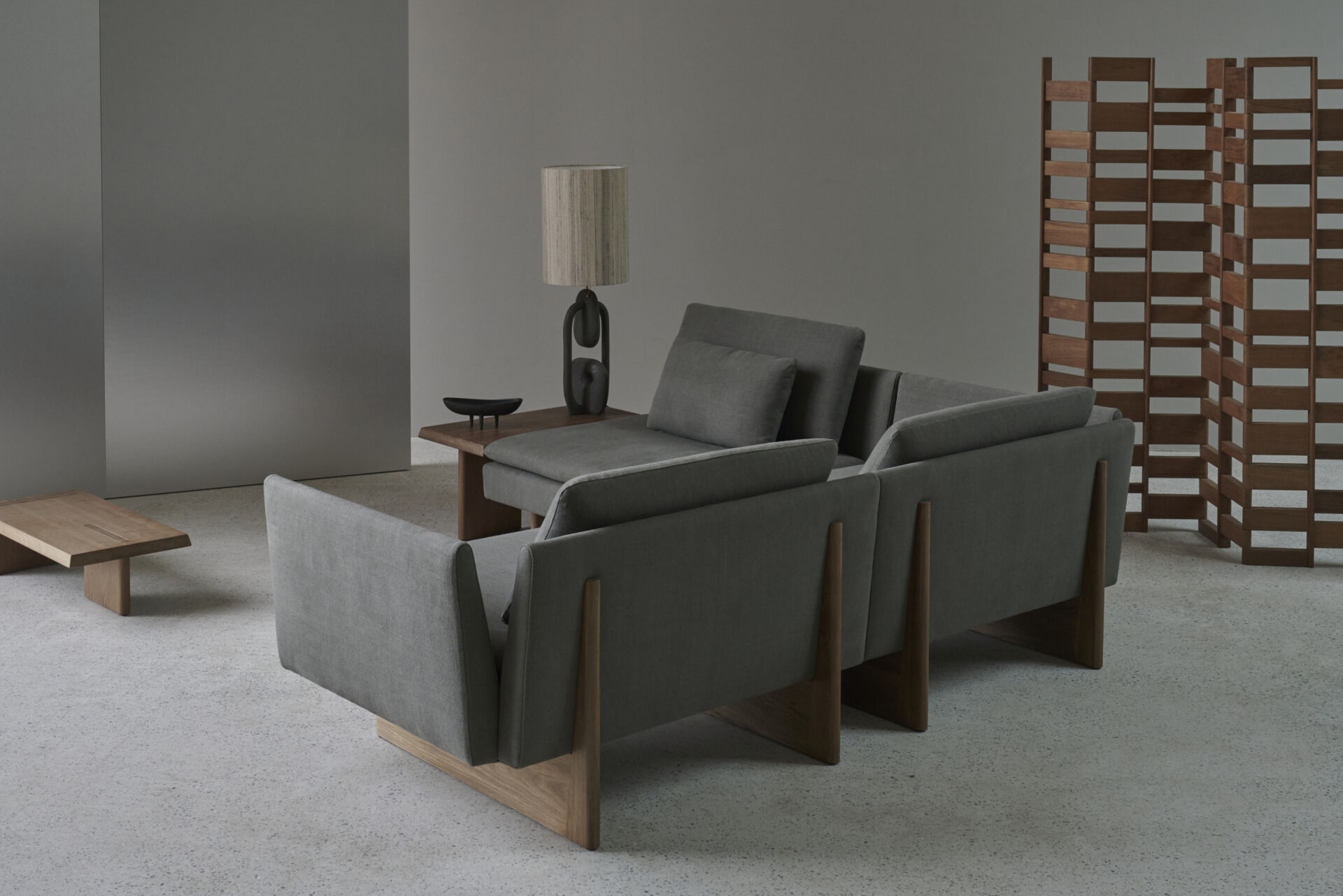 Image Credit: Martien Mulder, Styling: x+l