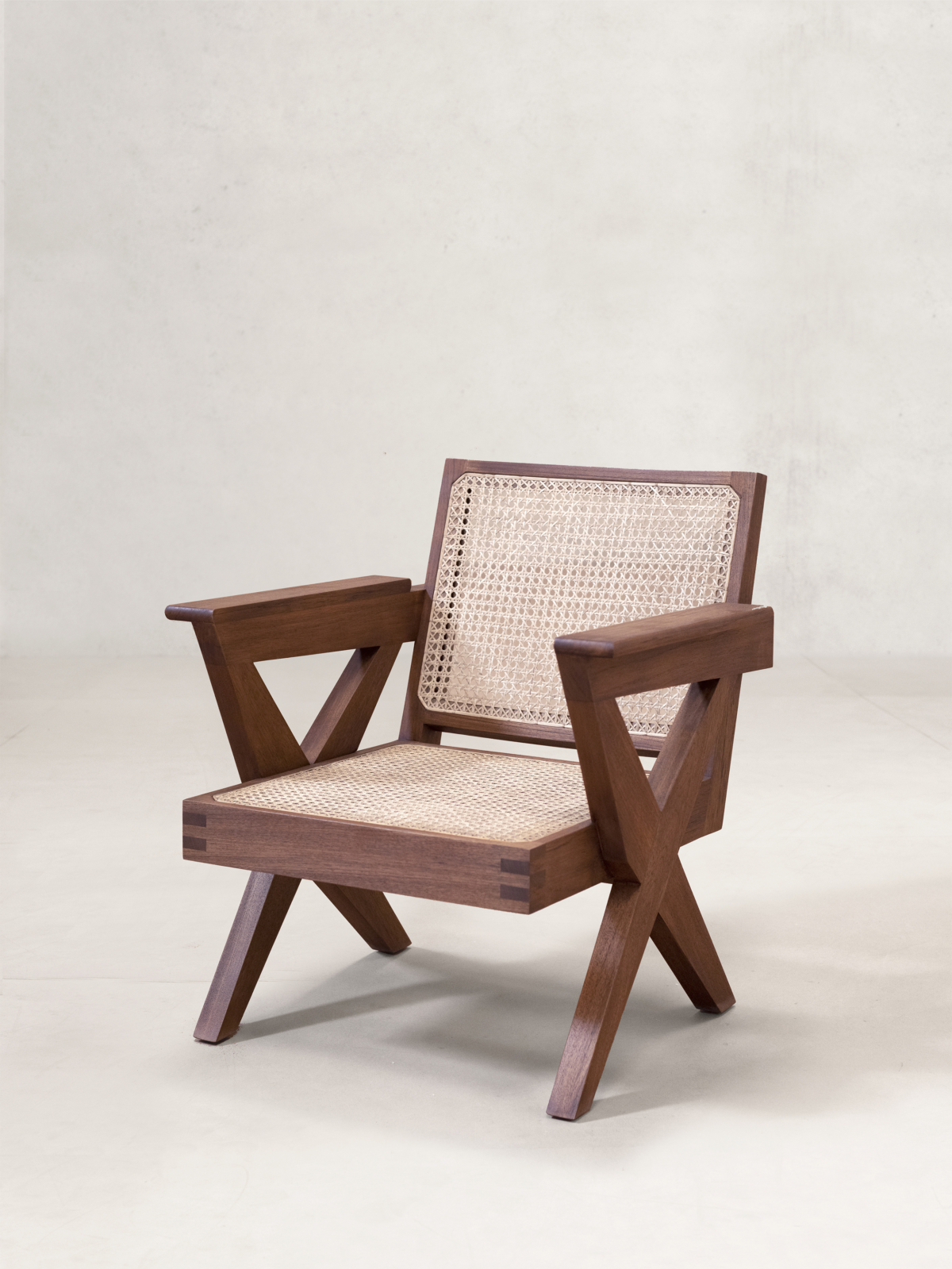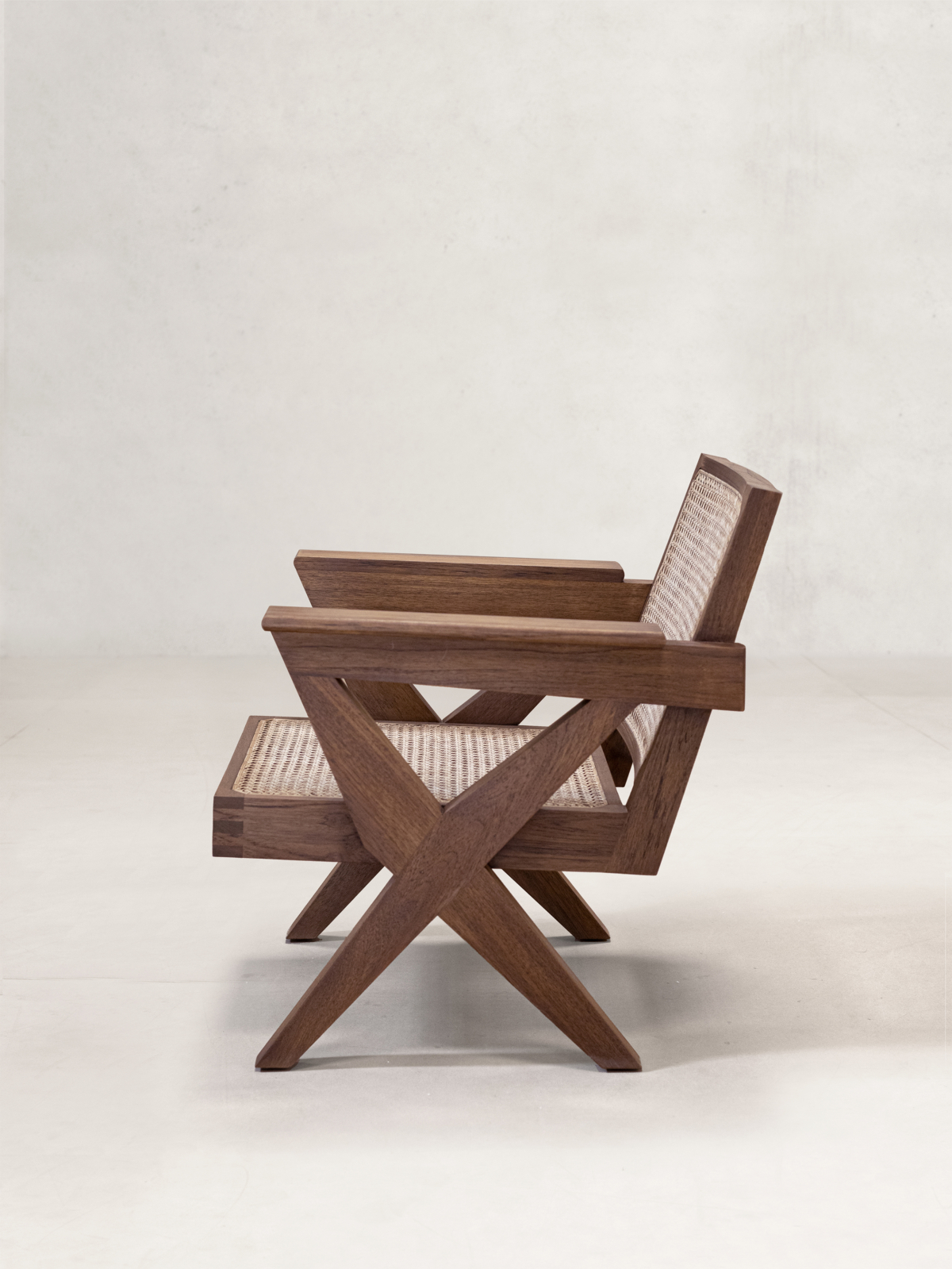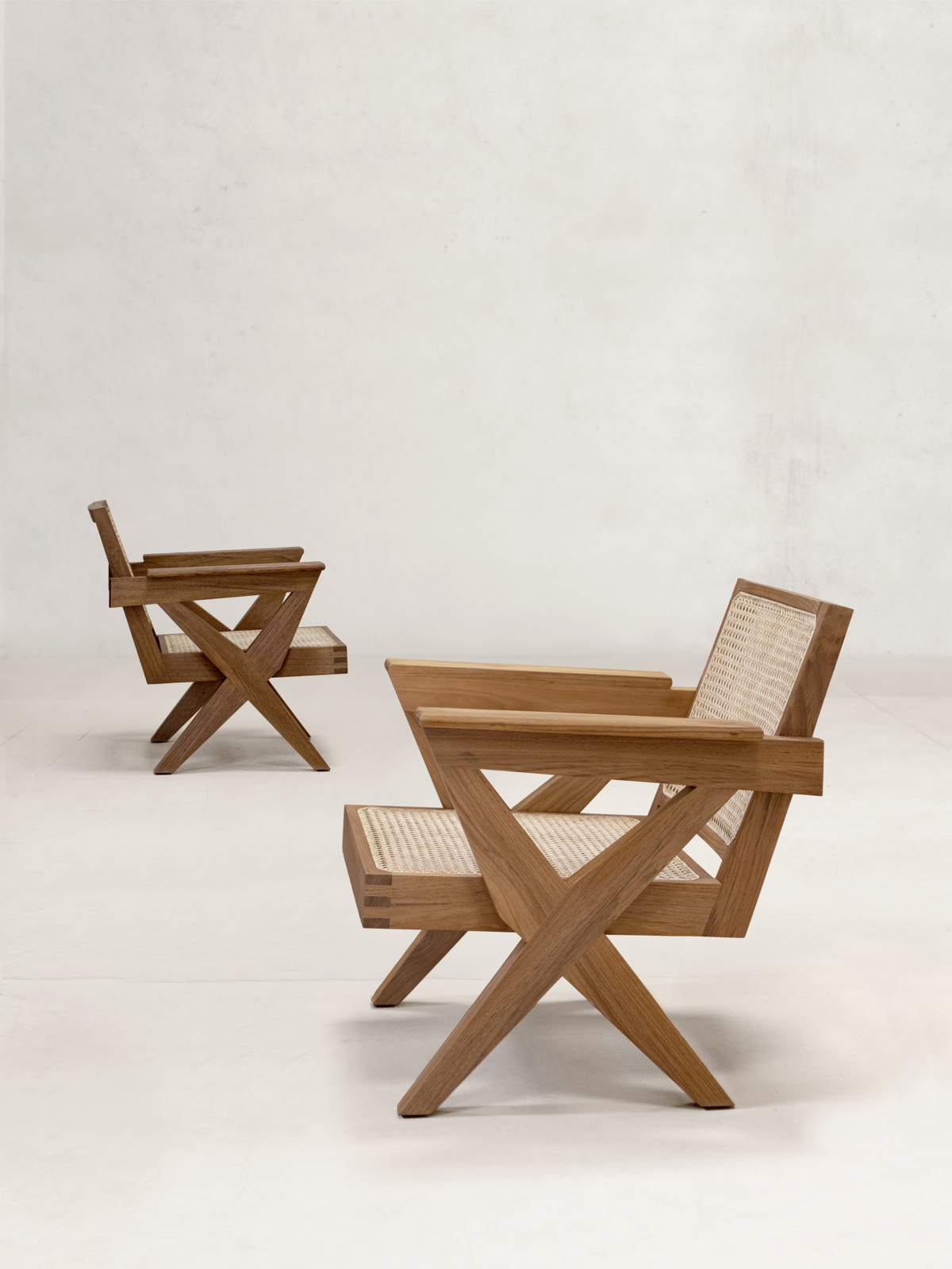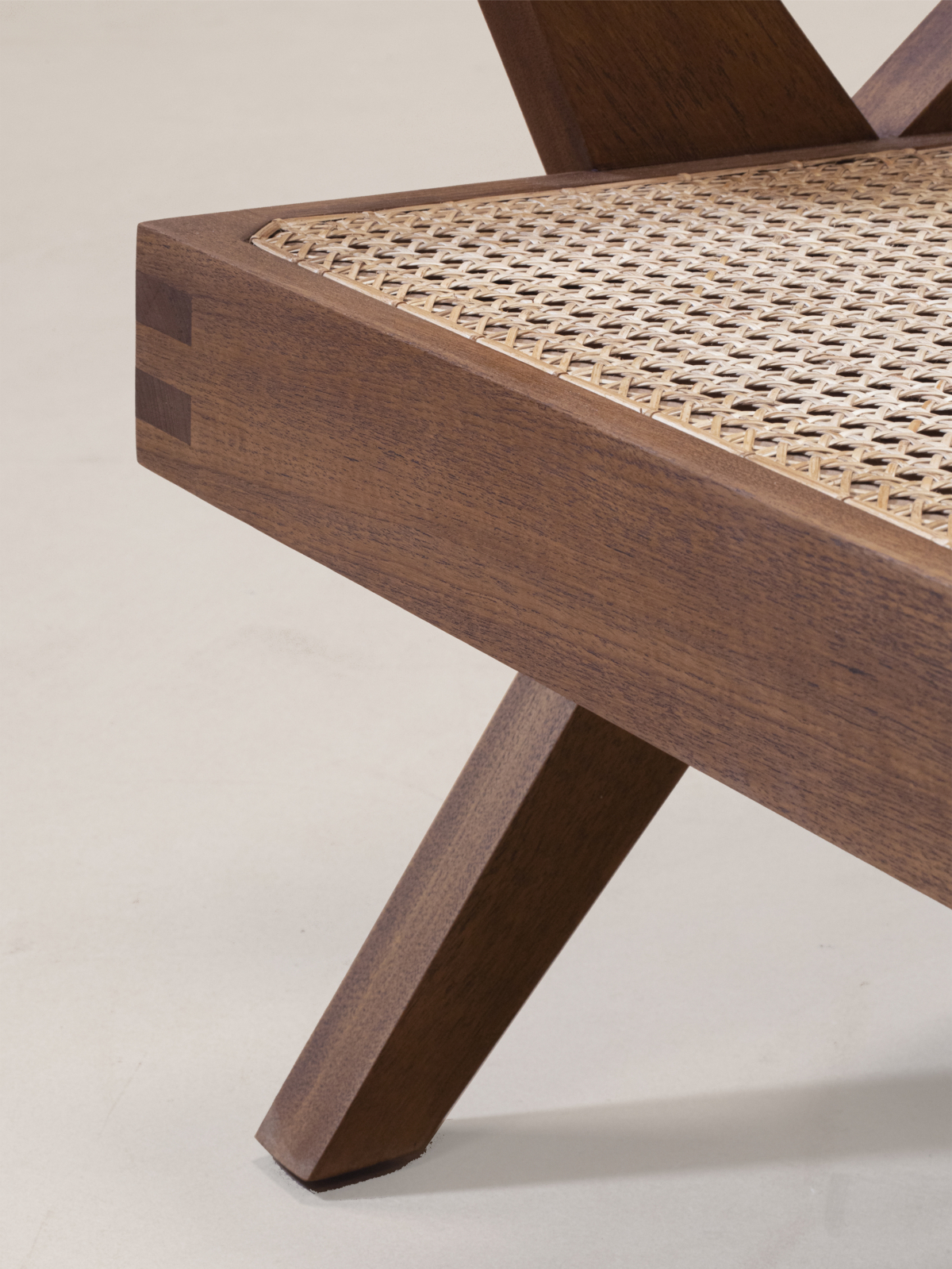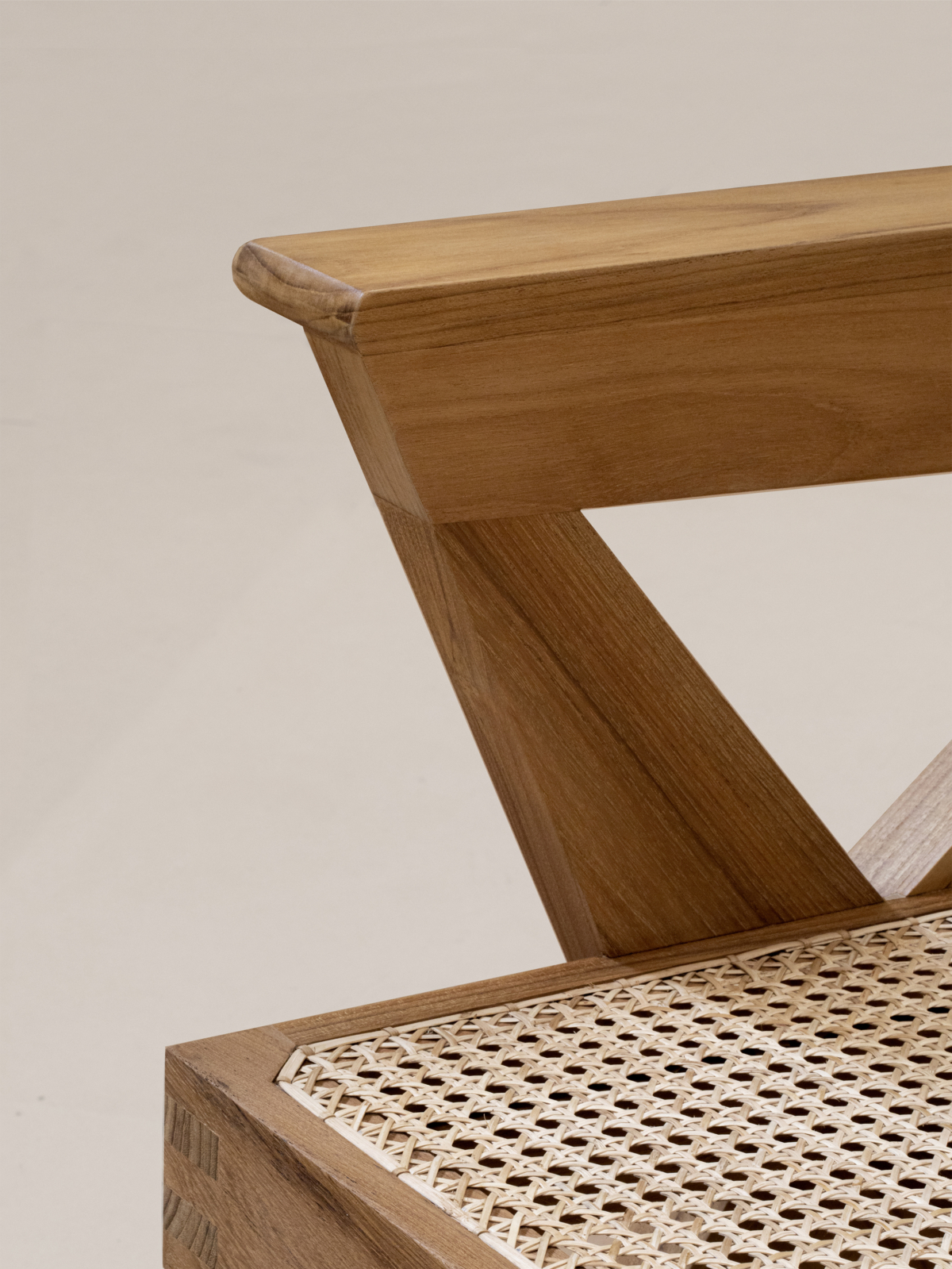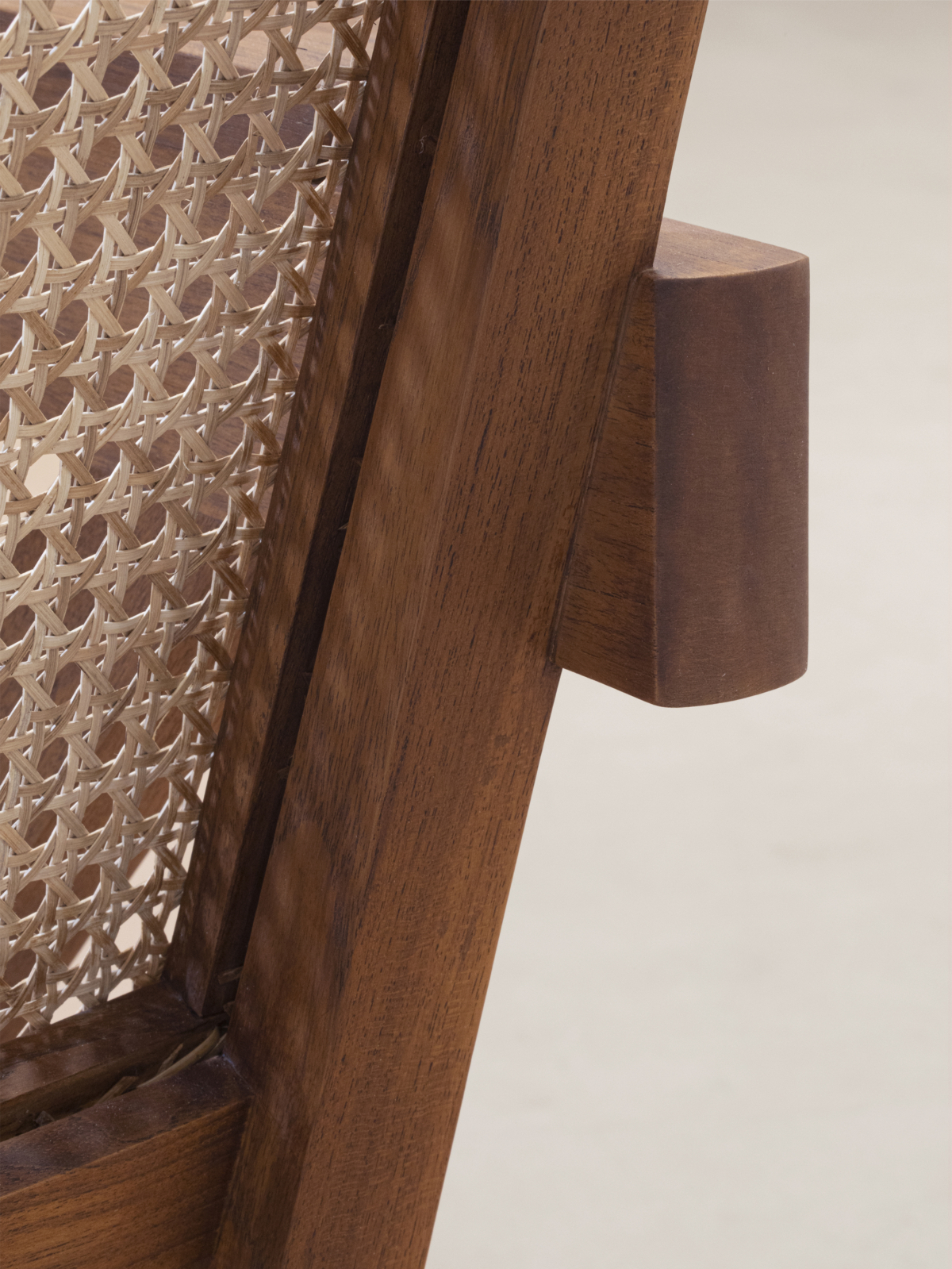 Product Description
With its cross legs, slanted back, and cane seating, the Aditya Prakash Lounge Chair is reminiscent of the distinctive Cross Legged Lounge Chair that was used in several public building lobbies in Chandigarh.
Aditya Prakash created the original versions of these lounge chairs for his own home. The chairs have been provided with comfortable broad armrests, a feature that is also seen on the audience chairs designed by Aditya Prakash for the iconic Tagore Theatre in Chandigarh.
Phantom Hands' sturdier, ergonomically enhanced version is similarly distinct and a result of a rigorous prototyping process which introduced small but meticulous modifications. Aside from the use of premium quality teak, cane and weaving techniques, these tweaks involved minor alterations in dimensions and incline for enhanced stability. Such developments carry on from the architect's own practice of continually fine-tuning his designs. Aside from upgrading his own creations, Aditya is known to have spent time altering Le Corbusier's modulor to accommodate the size of Indian bricks while working on the Chandigarh College of Architecture.

Product Specification
Standard dimensions
H 27.2 / D 26.8 / W 24.7
H 69.0 / D 68.0 / W 62.5
Materials
Teak (Tectona grandis)
Natural Cane
Other information
Seat Height -

13

33.0
Download technical sheet

●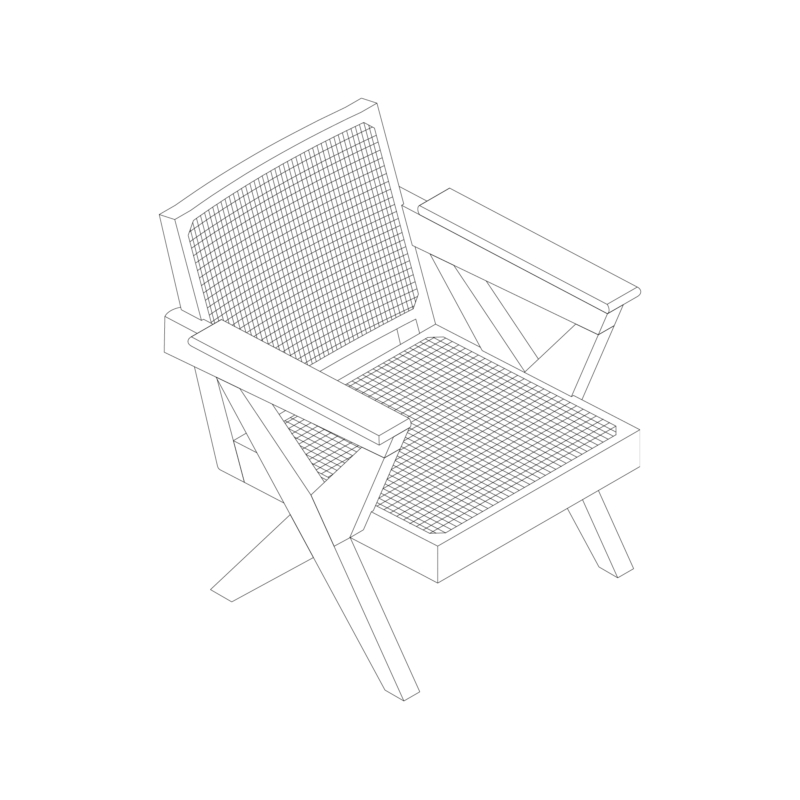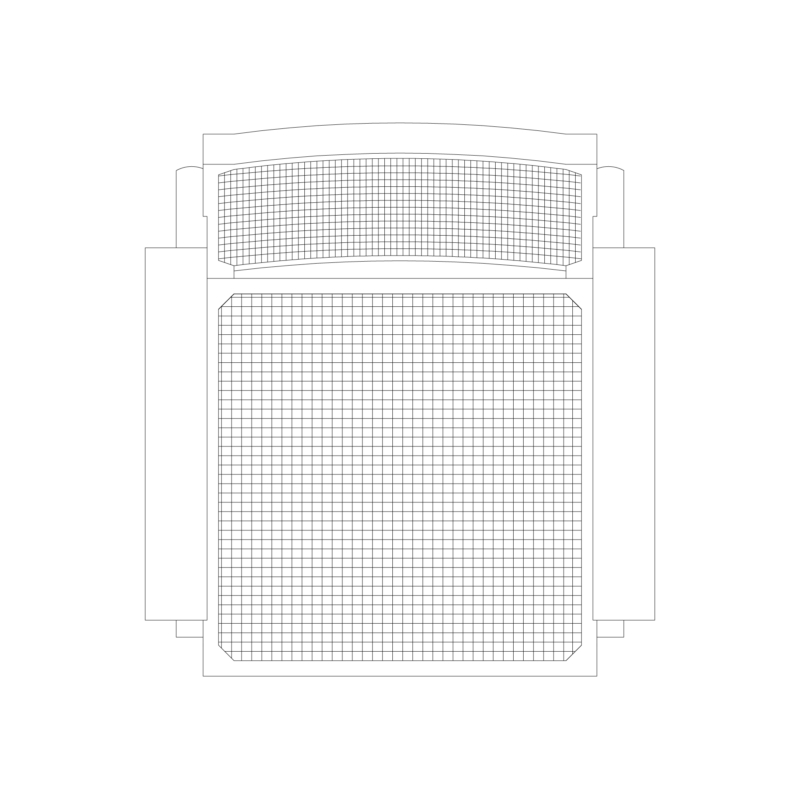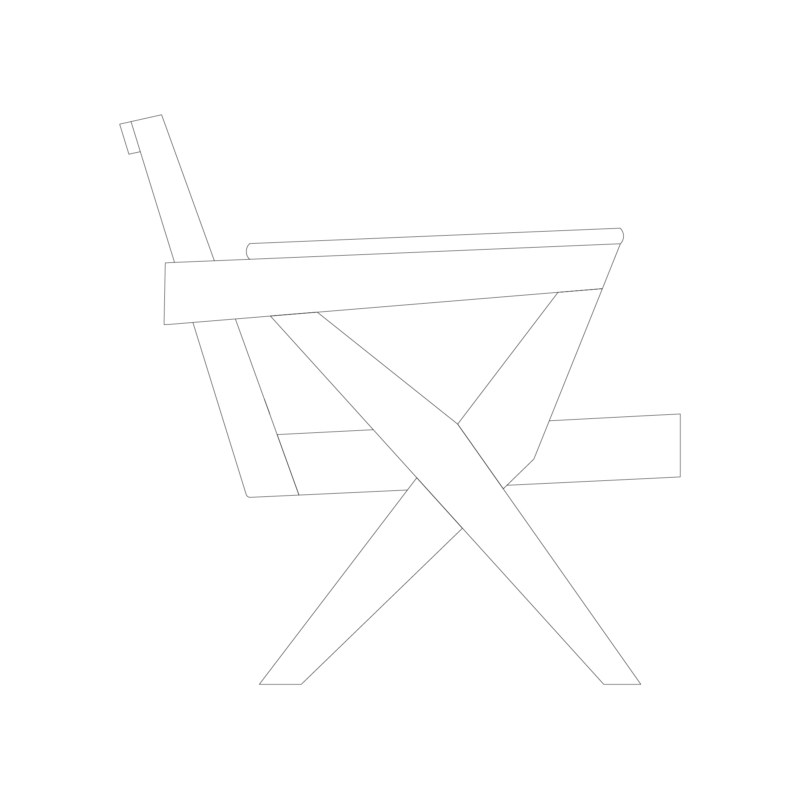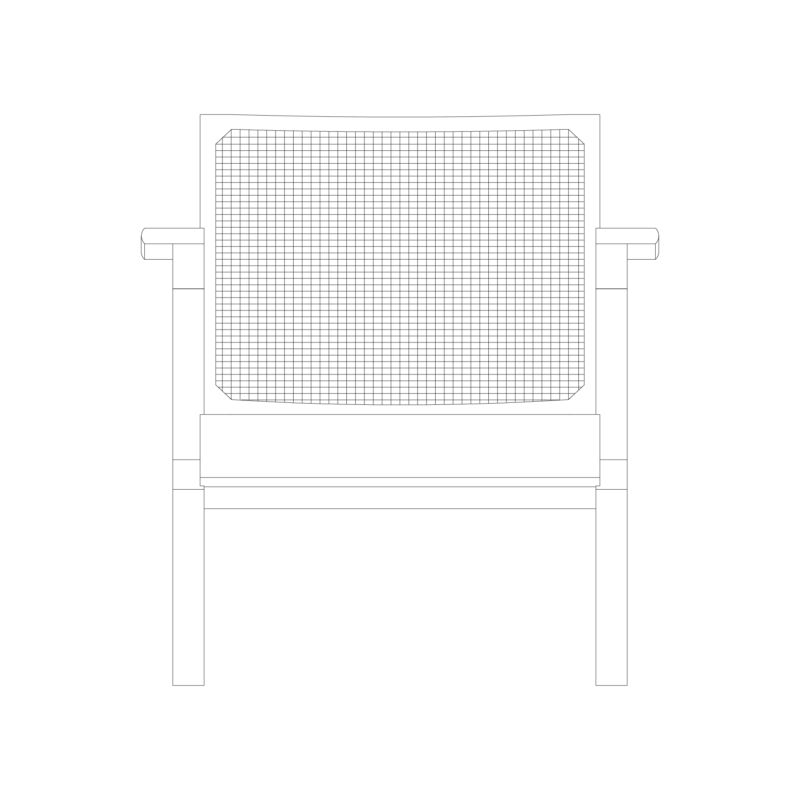 Product Options
We offer this product in a choice of Natural Teak and Dark Stain. For Natural Teak finish, the wood is sanded to smoothness and transparent wood polish and sealer are applied with a soft cloth to bring out the natural golden brown colour of teak. For Dark Stain, a coat of teak stain is hand applied to give the wood a darker, deeper shade. Please note, each batch of teak is unique and actual shade may vary a little from the reference image.