Aditya Prakash Collection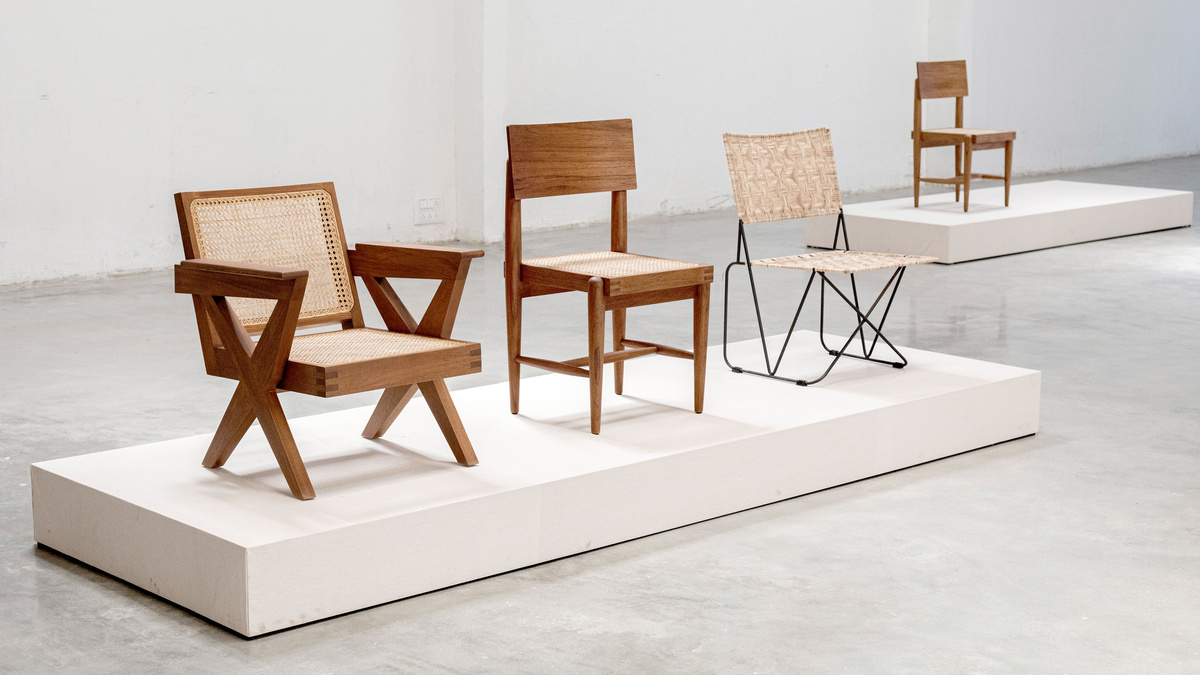 The Aditya Prakash Collection is a tribute to the late Indian modernist architect's forays into furniture making. It consists of a series of re-editions of chairs originally designed and made by him. Phantom Hands developed these earlier designs, upgrading them structurally and materially, but carefully holding on to their aesthetic legacy. The final result is a suite of furniture that is both historically rooted and staunchly contemporary.
Aditya Prakash began his career as a junior architect working at the Chandigarh Capital office. His close brush with modernism here left its mark across his later work. His furniture too bears the distinct imprint of Chandigarh's modernist lexicon, but goes beyond the French modernism of Jeanneret and Corbusier. Phantom Hands' engagement with his creations continues from our interest in mid-century Indian design and Chandigarh furniture.
This collection showcases both while also highlighting the work of one of the many multifaceted Indian architects involved in the making of Chandigarh.