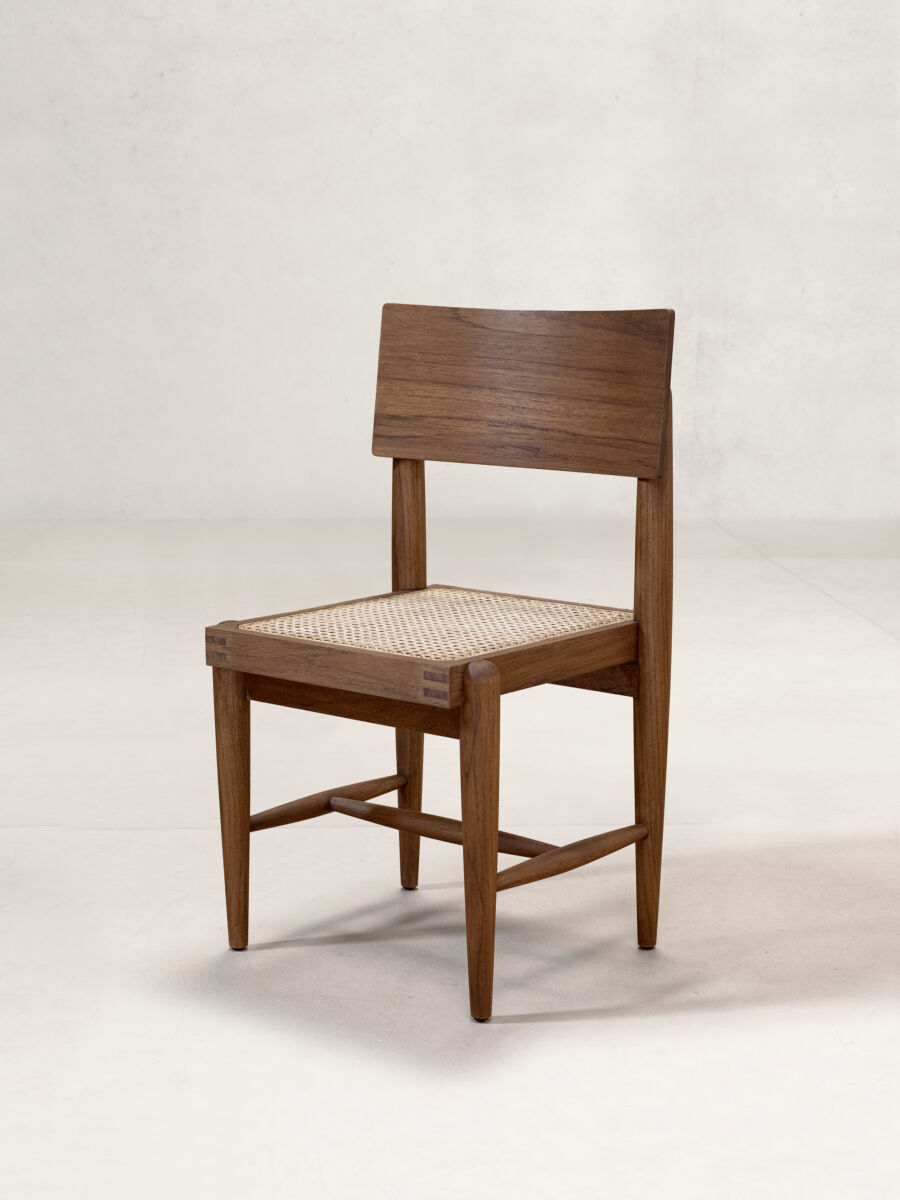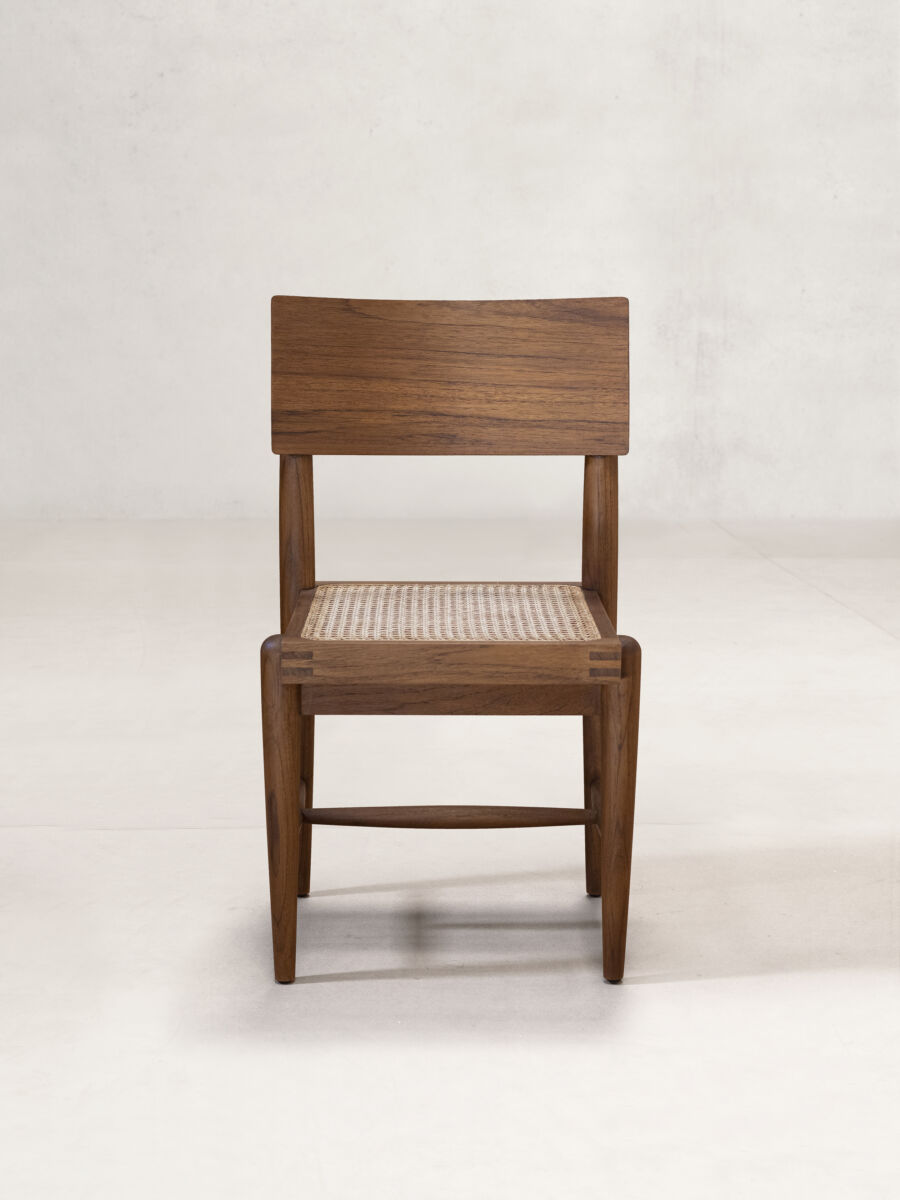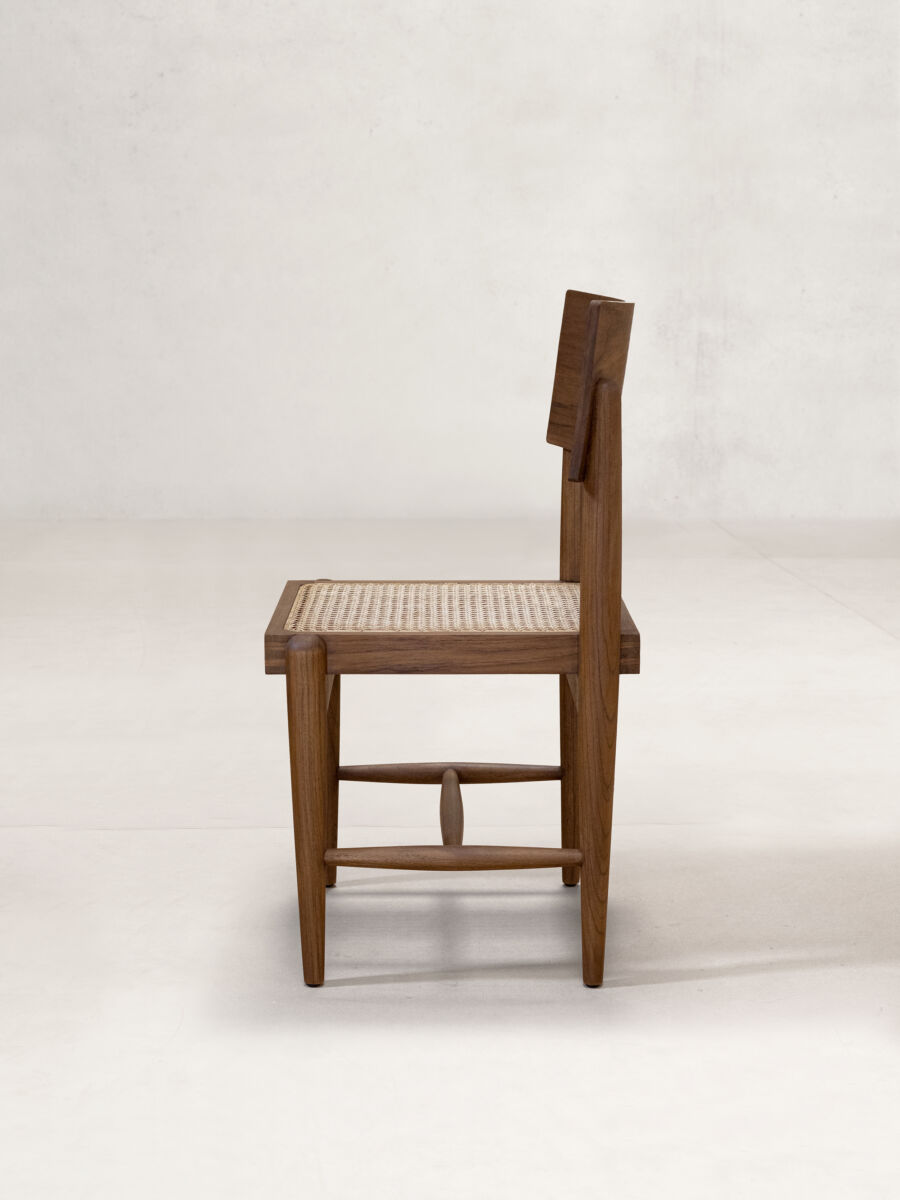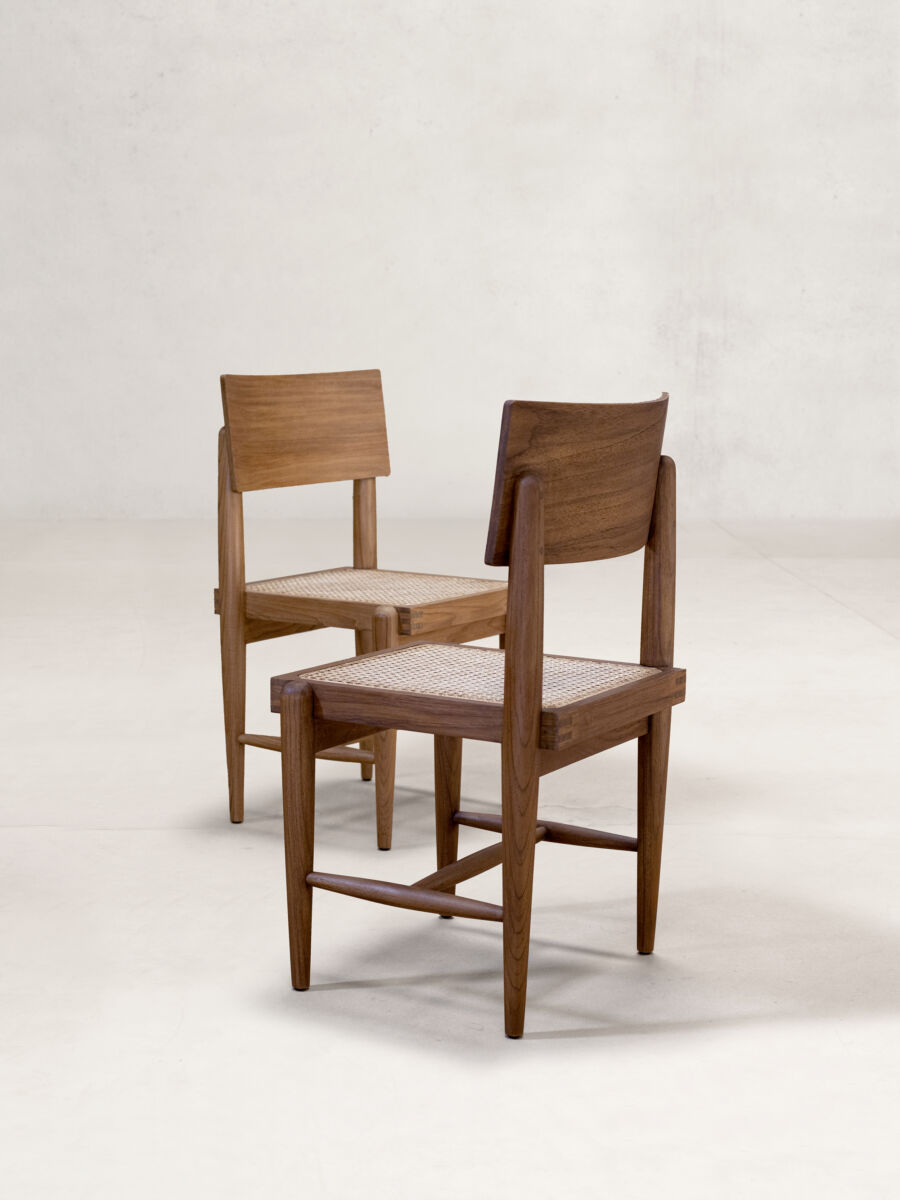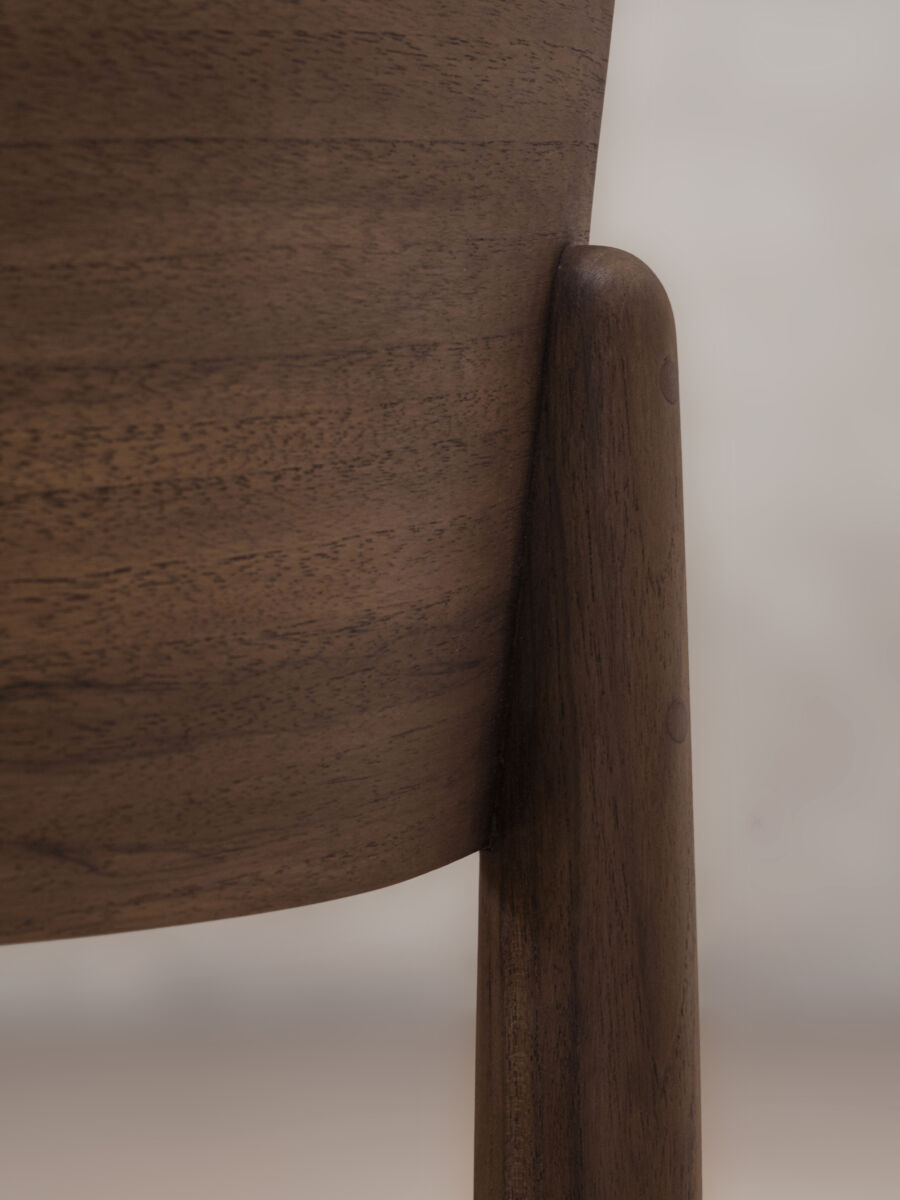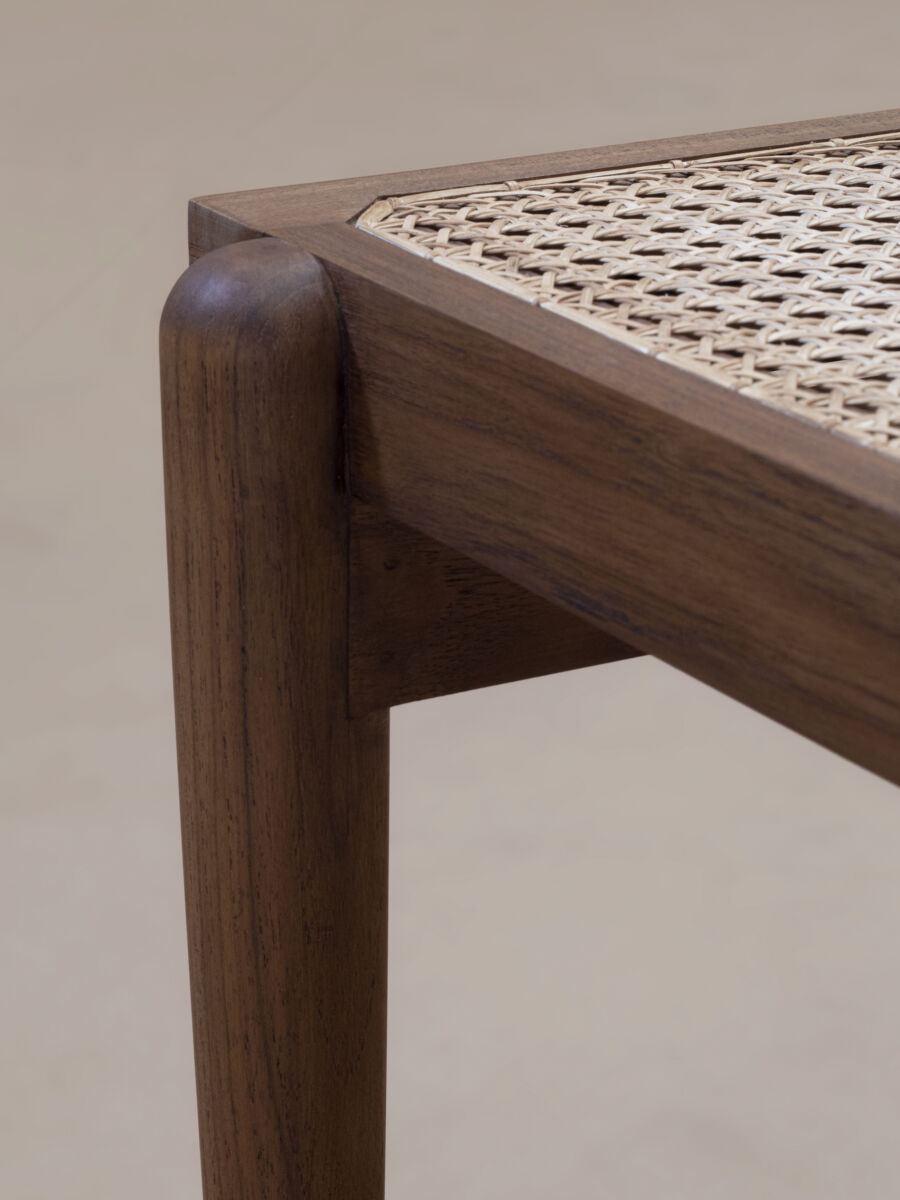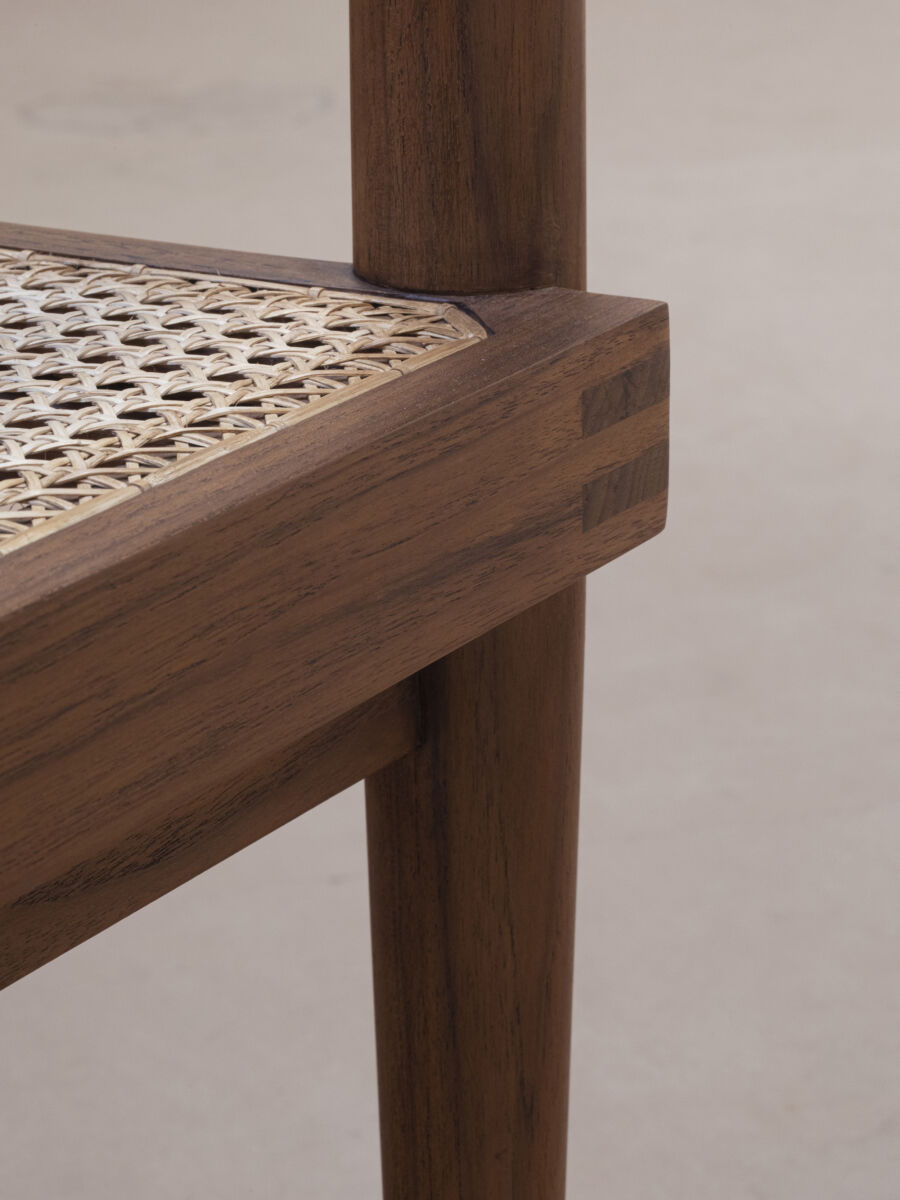 Product Description
Much of architect Aditya Prakash's furniture reflects the French modernist elements of Chandigarh. However, his interests included various other schools of modernism and furniture styles. This dining chair, with its bent wood backrest and rounded tapering legs, for instance, neatly captures his fascination with Nordic design. Its robust construction, clean lines and woven cane seating lends the chair the charm of a classic. It can be used in various settings as a Dining Chair or a Desk Chair.

Product Specification
Standard dimensions
H 33.1 / D 18 / W 18.9
H 84.0 / D 45.5 / W 48.0
Materials
Teak (Tectona grandis)
Natural Cane
Other information
Seat Height -

17.4

44.0
Download technical sheet

●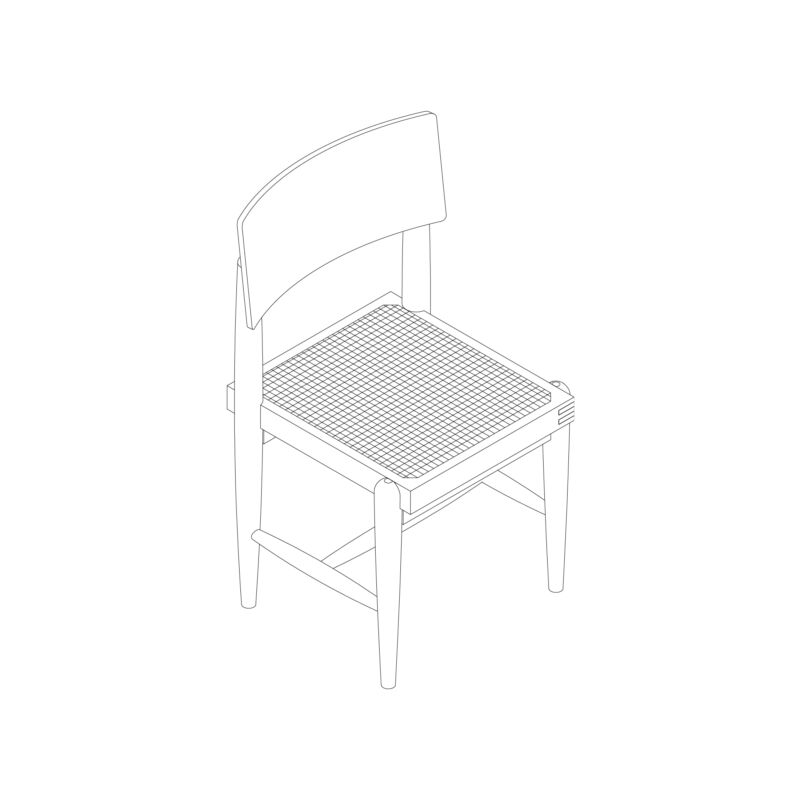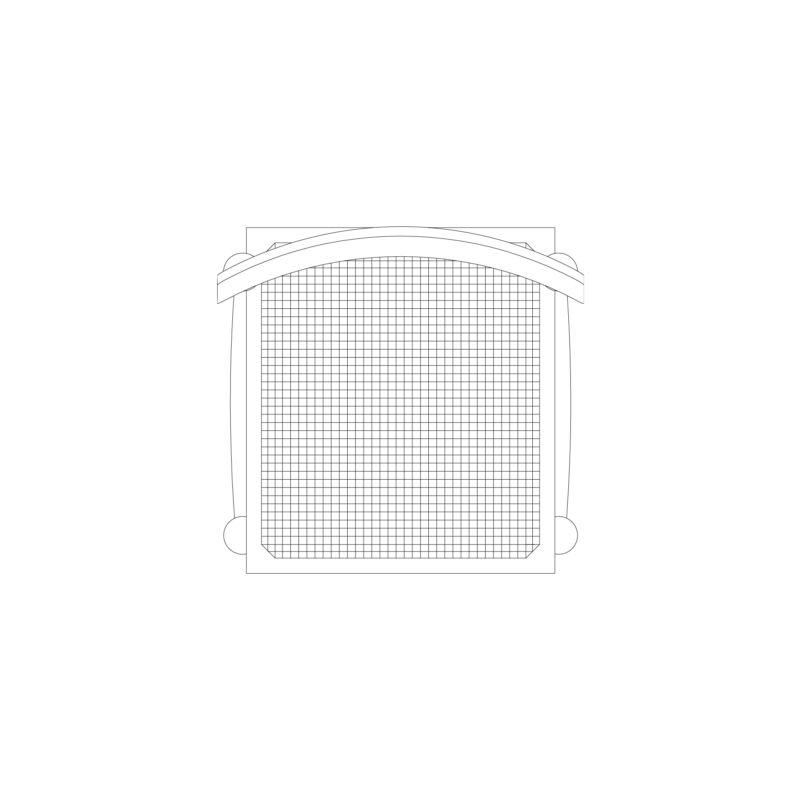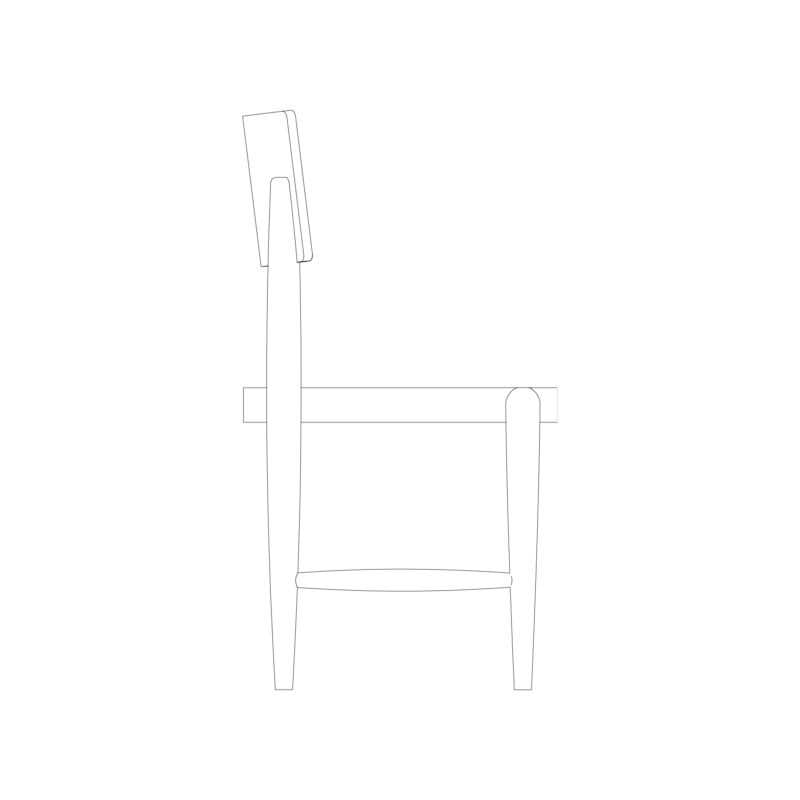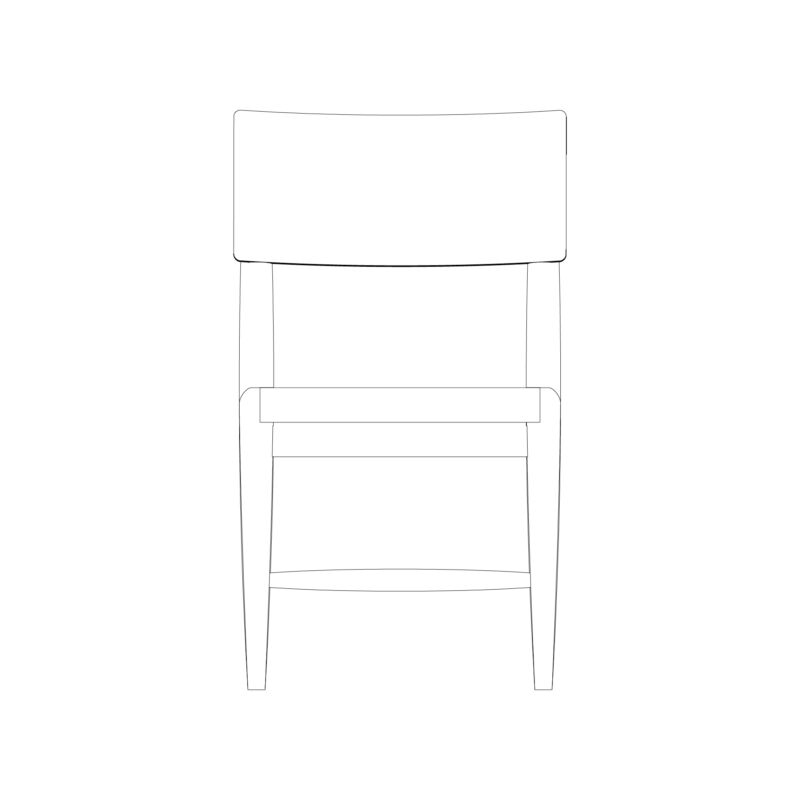 Product Options
We offer this product in a choice of Natural Teak and Dark Stain Finishes. For Natural Teak finish, the wood is sanded to smoothness and transparent wood polish and sealer are applied with a soft cloth to bring out the natural golden brown colour of teak. For Dark Stain, a coat of teak stain is hand applied to give the wood a darker, deeper shade. Please note, each batch of teak is unique and actual shade may vary a little from the reference image.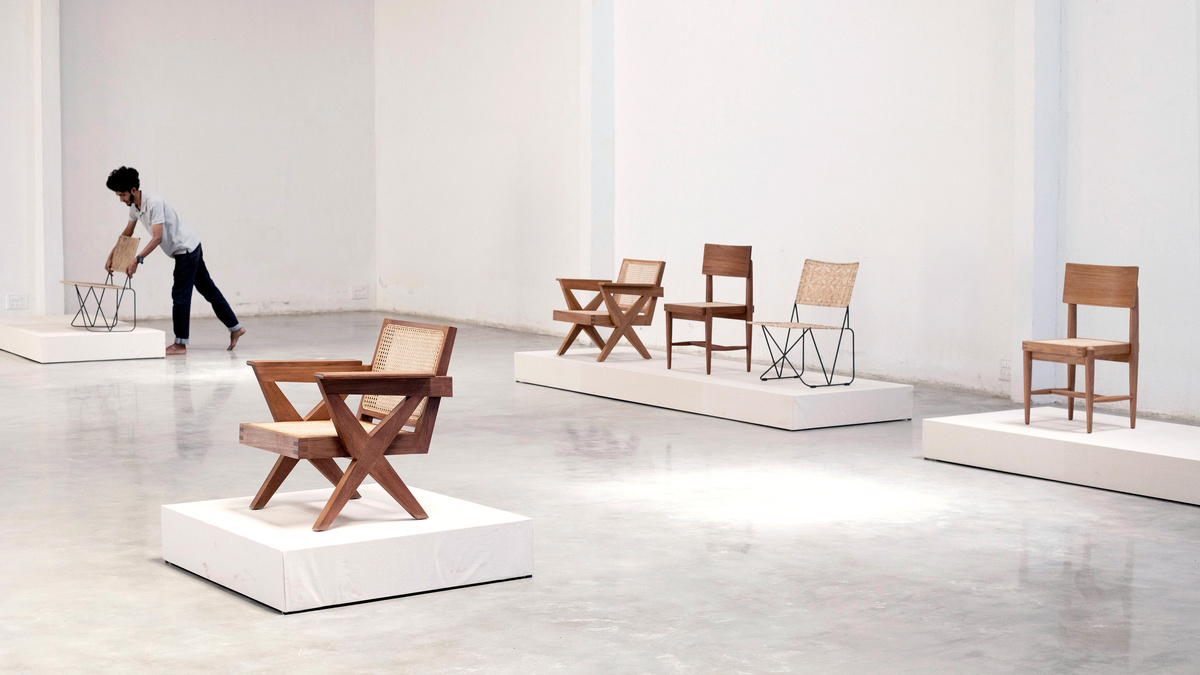 The Aditya Prakash Collection: Seats for Conversation
Born in 1924 in the north Indian city of Muzaffarnagar and trained in London as an architect, Aditya Prakash was a junior architect at the Chandigarh Capitol office under Le Corbusier and Pierre Jeanneret. His later work reflected the modernist ideals imbibed in these early years of training and, along with the likes of Achyut Kanvinde and B.V. Doshi, Praksh is often described as one of India's first modernist architects. Despite his repute, however, much remains unknown about his oeuvre, which includes his experiments with furniture making – showcased in the Aditya Prakash Collection by Phantom Hands.
Read Journal