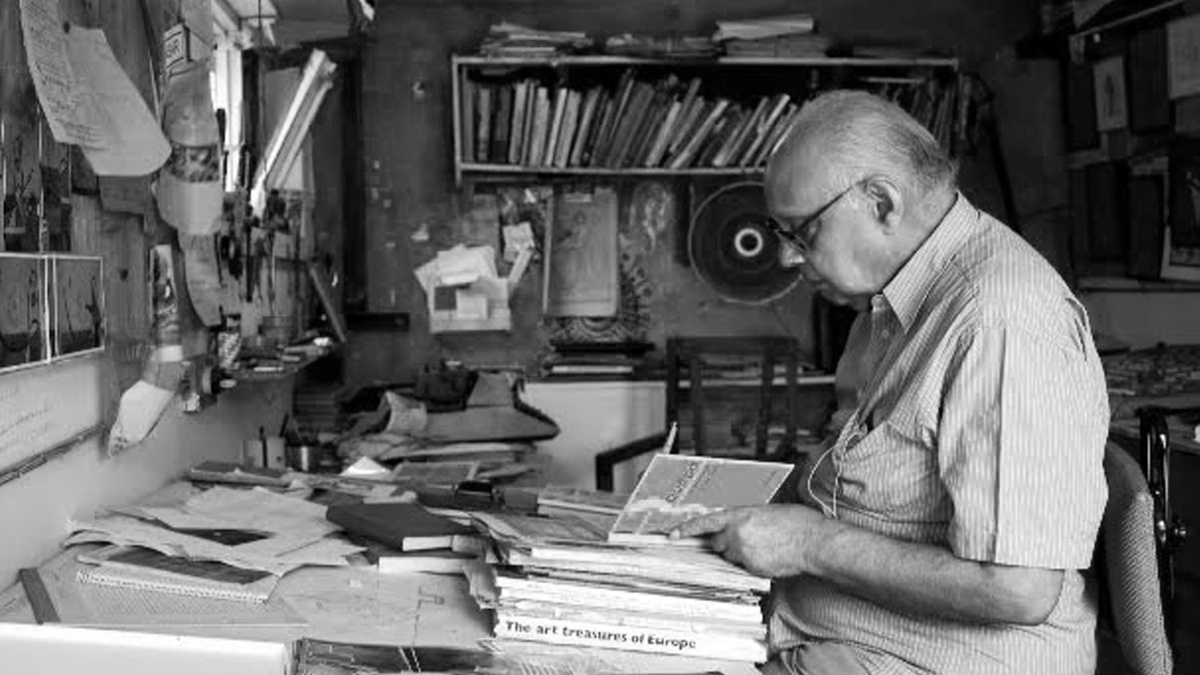 Image caption: Aditya Prakash in his design studio, autographing his book 'Chandigarh, The City Beautiful,' for a student from Michigan. His last known photograph. Image courtesy: Vikramaditya Prakash
Location
Chandigarh, India
Born in 1924 in the north Indian city of Muzaffarnagar, Aditya Prakash was an architect, designer, painter, photographer, writer, and theatre enthusiast. He is often described as one of India's first modernist architects and was among the generation of civil servants who took on the responsibility of nation building post India's independence.
Prakash worked as a junior architect at the Chandigarh Capital office under Le Corbusier and Pierre Jeanneret. During his tenure here, from 1952 to 1963, he designed a variety of public buildings, including the Chandigarh College of Architecture, Central Craft Institute, Indo Swiss Training Centre , Government of India Text Book Press, District Courts and several theatres. Prakash's later work reflected the modernist ideals imbibed in these early years.
In 1963 he was engaged to design the Punjab Agricultural University campus in Ludhiana. Shortly after, he was appointed Principal of the Chandigarh College of Architecture, a position he maintained till 1982.
Aditya Prakash died in 2008, leaving behind a rich legacy of design, art, photography, books, and writing.