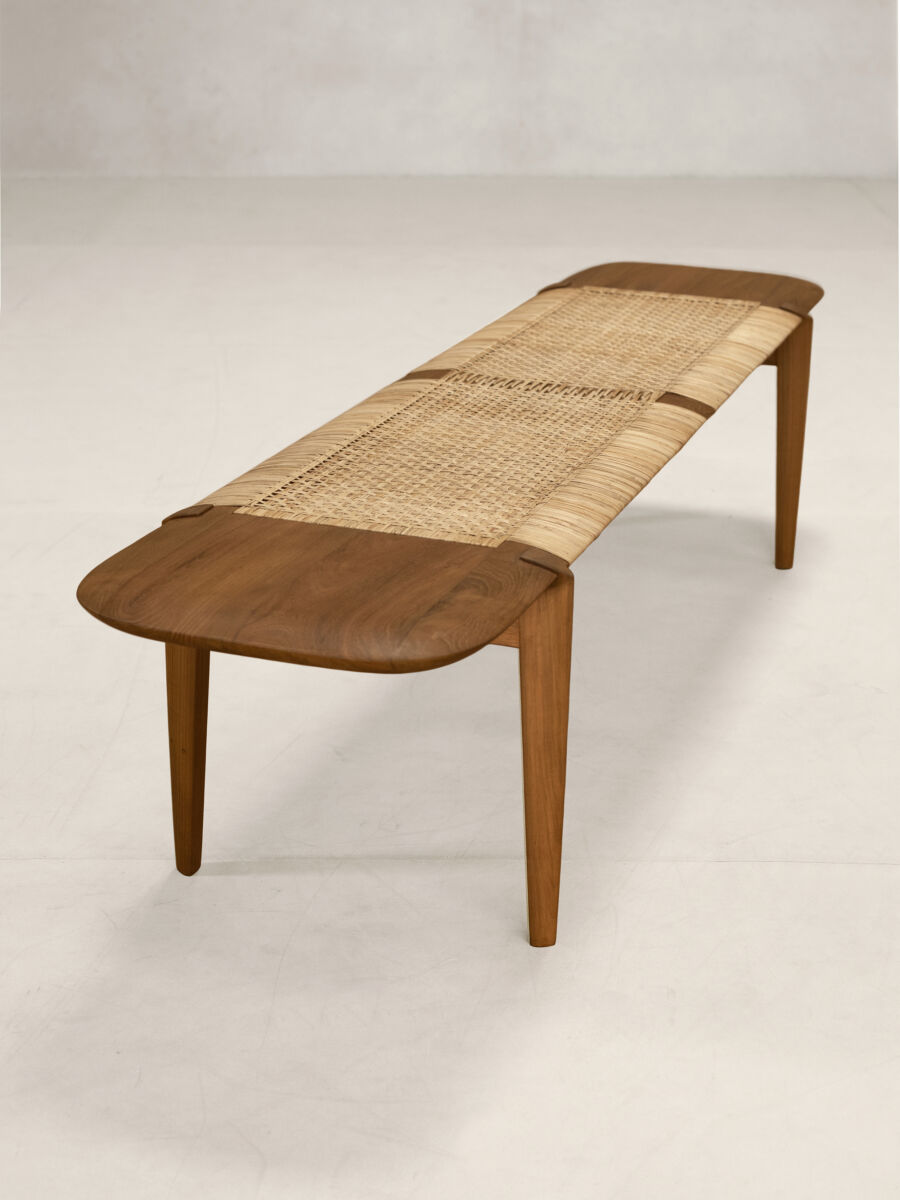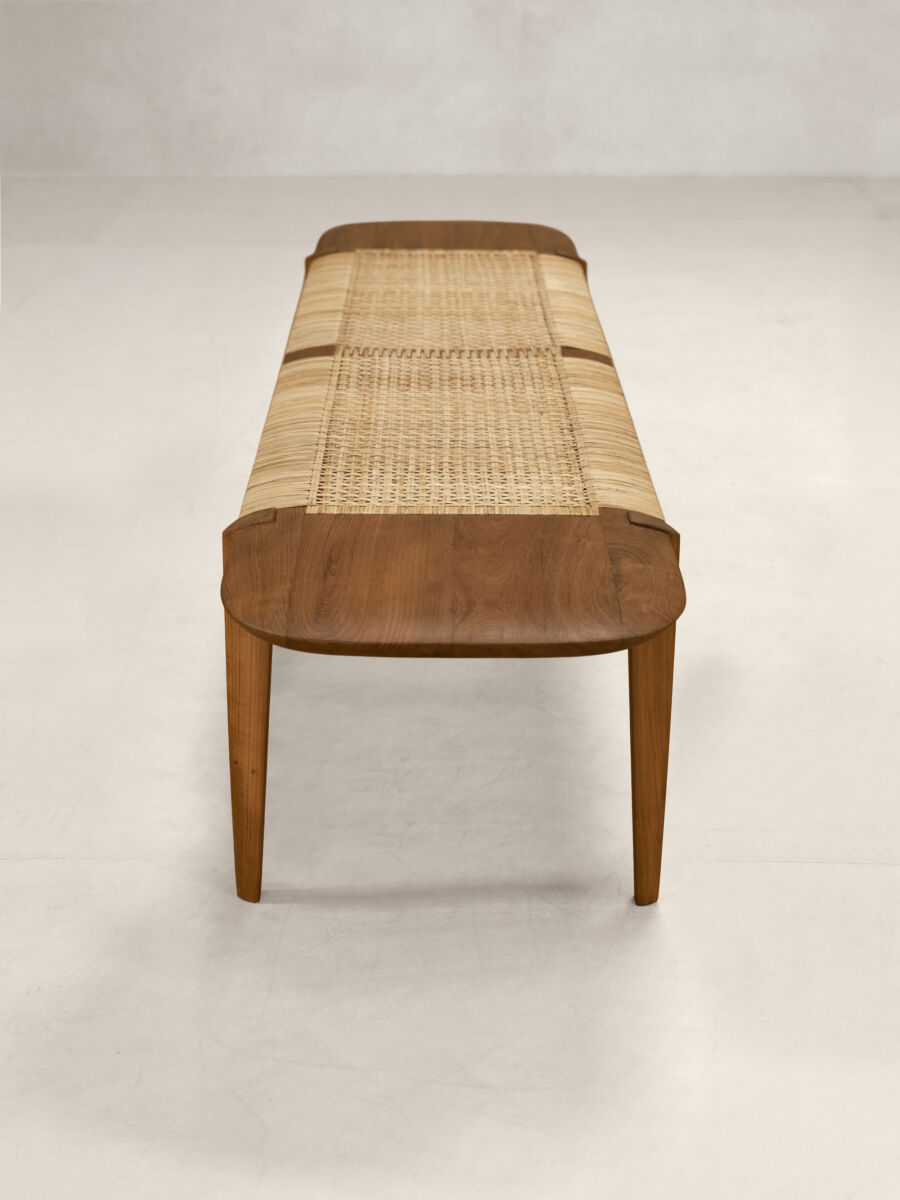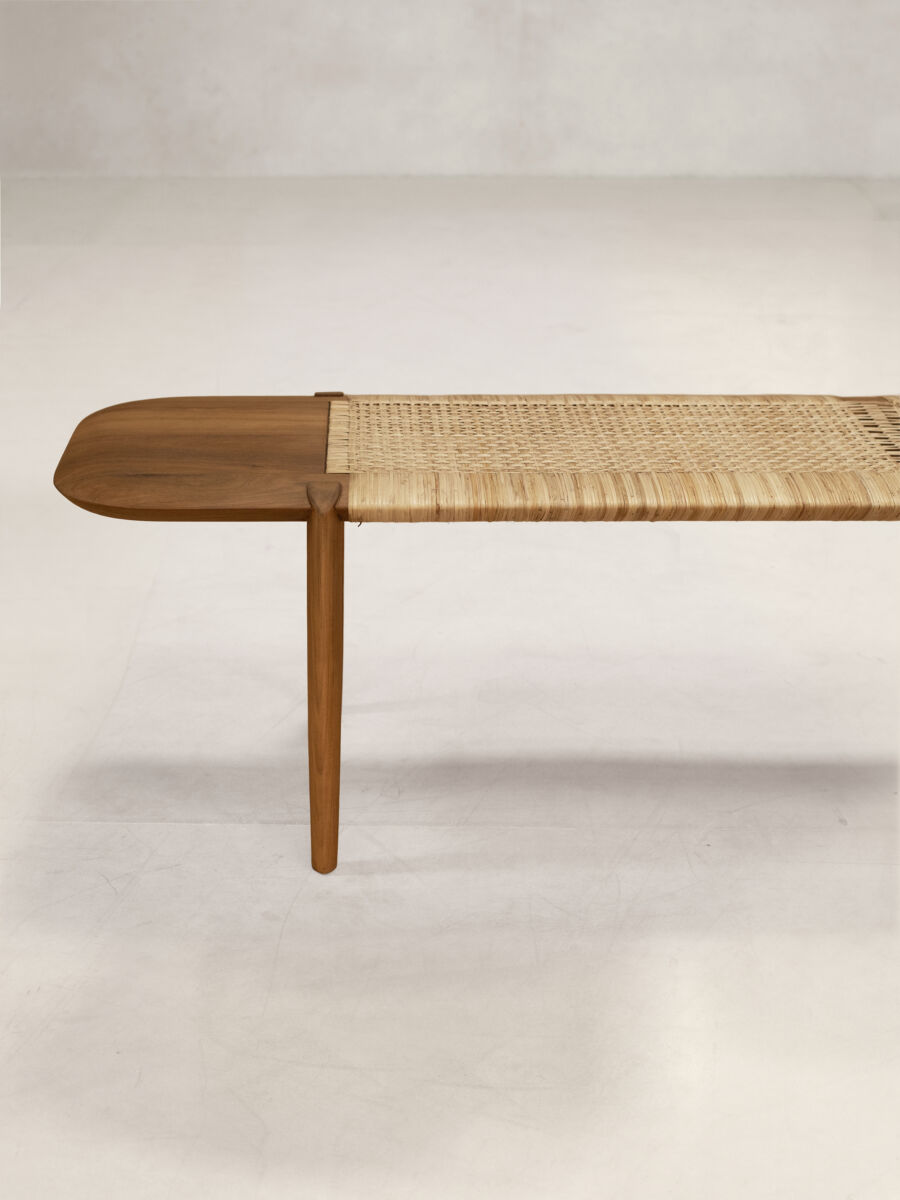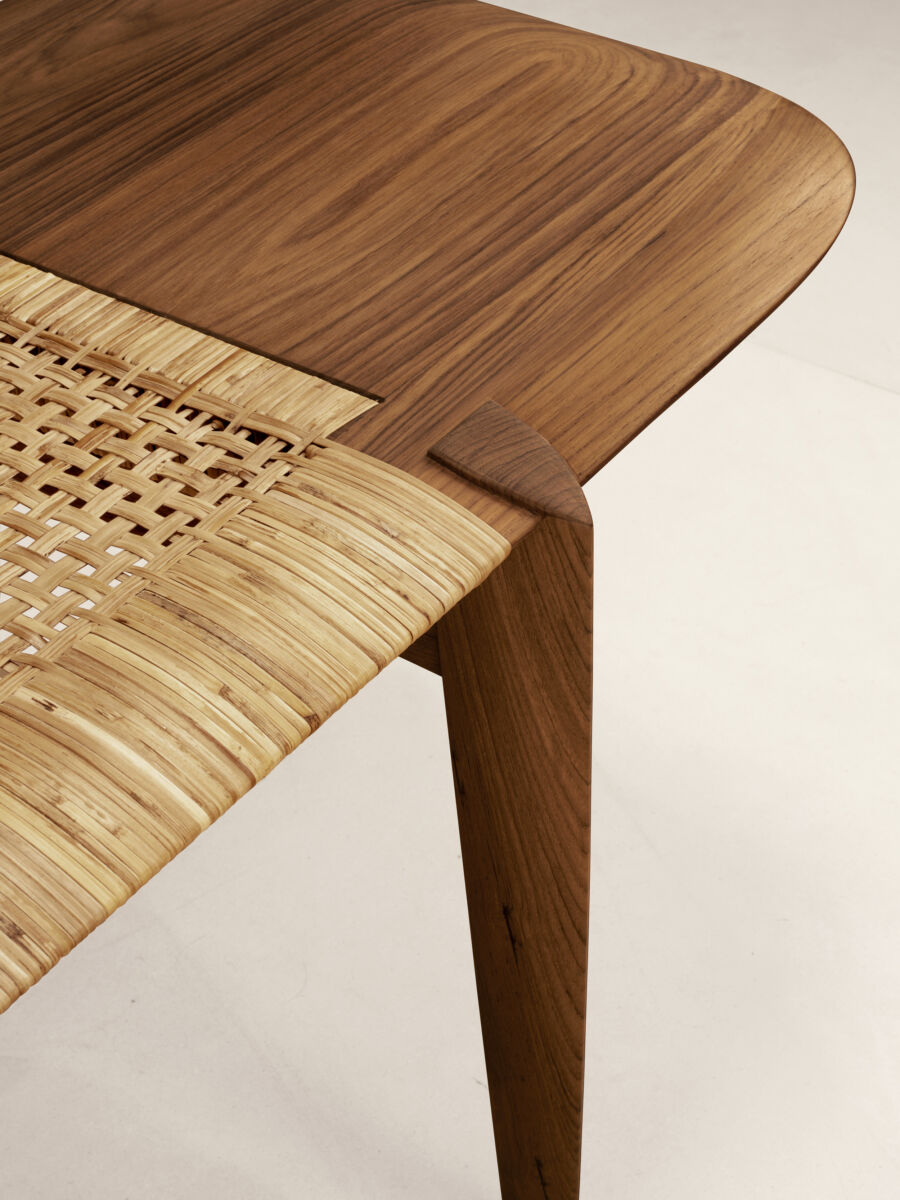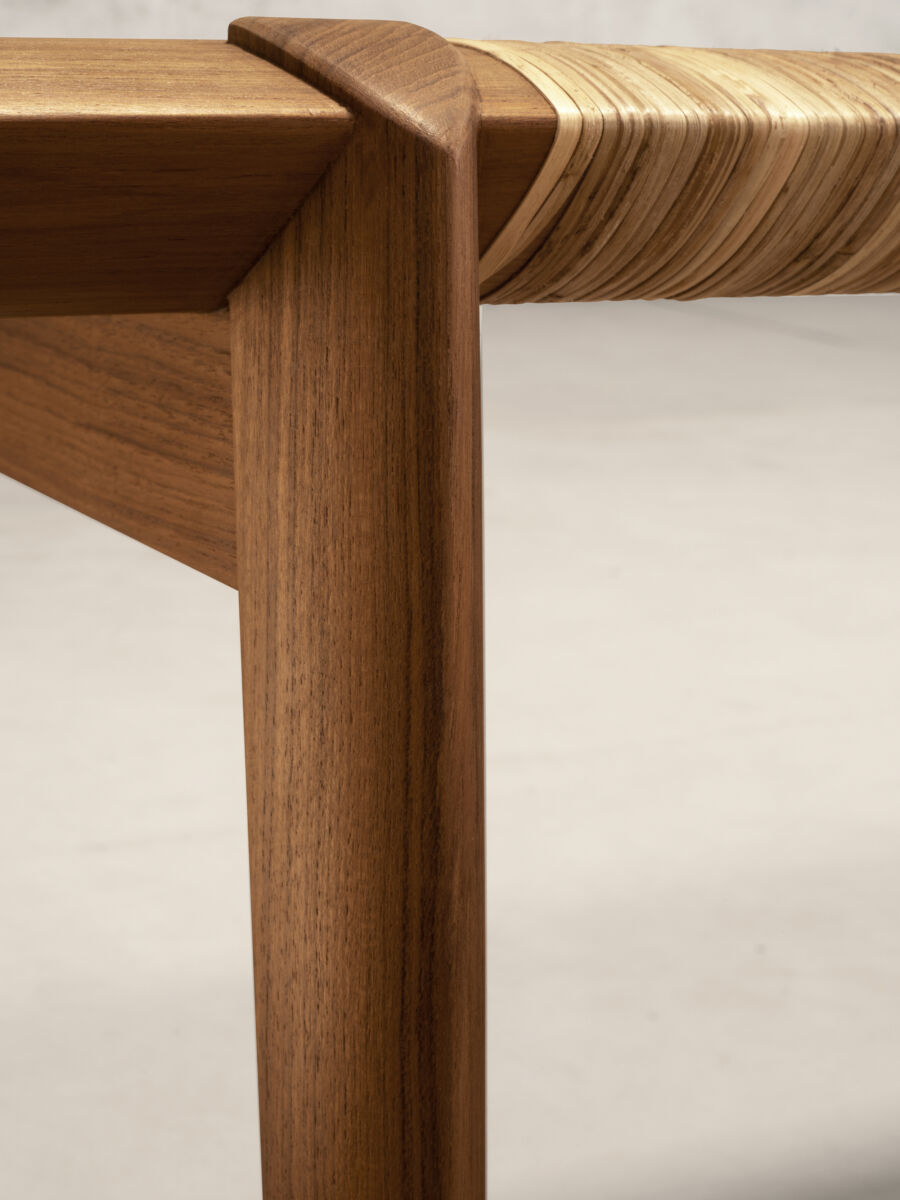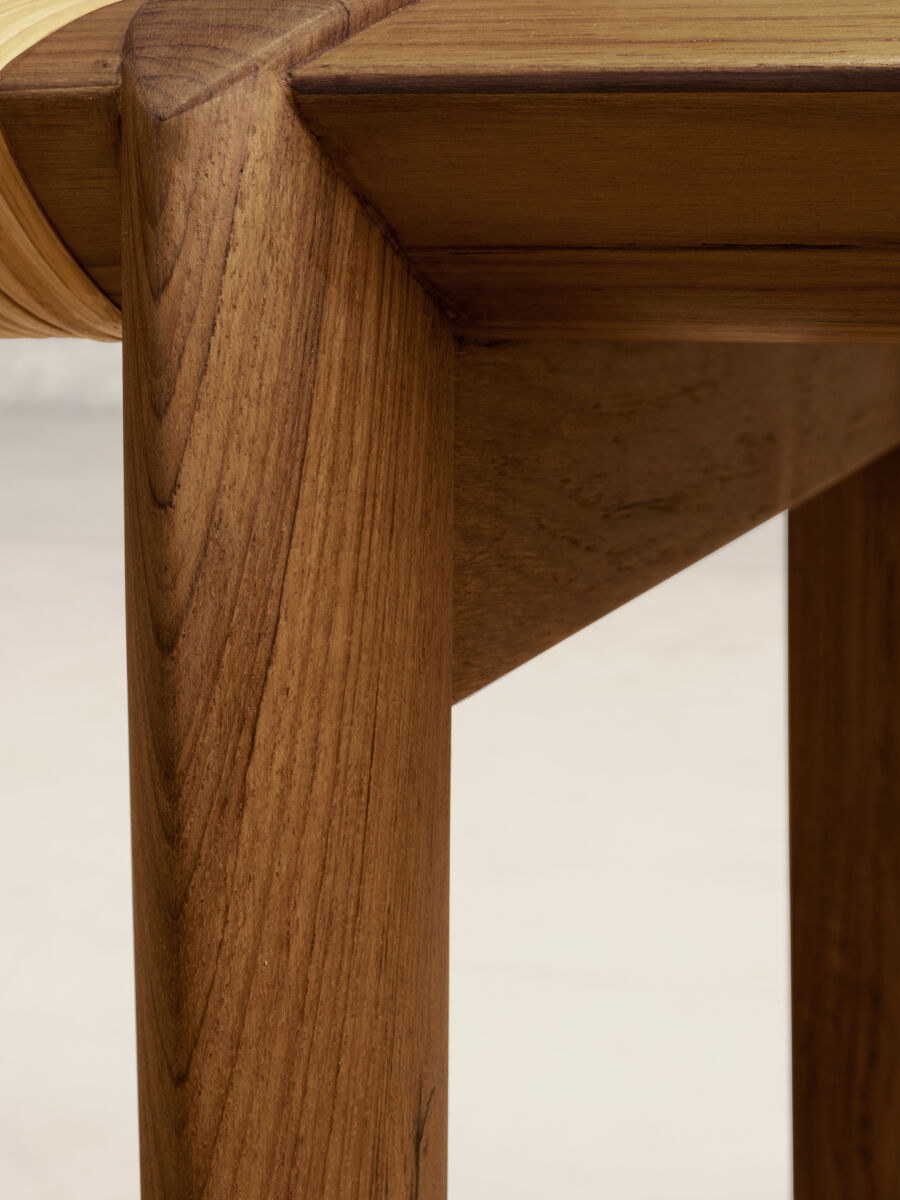 Product Description
The Tangāli Bench was the first product prototyped during design duo INODA+SVEJE's second visit to our workshop in August 2018. Having seen the level of skill and dexterity of our cane weavers during their first visit in 2017, they pushed our weavers to make patterns that are not traditional to Indian furniture. The contours of the bench are completely shaped by hand. The bench can be used either for seating or as a side table.
We decided to name the collection after the cool monsoon breeze that accompanied their visit to Bangalore - Tangāli means cool breeze in the Kannada language (spoken locally in Bangalore where the Phantom Hands workshop is based).
We make the Tangāli Bench in two sizes - a smaller compact version and a regular version.
Product Specification
Standard dimensions
H 16.2 / L 70.9 / W 17.2
H 41.0 / L 180.0 / W 43.5
Materials
Teak (Tectona grandis)
Natural Cane
Product variants
Compact -

H 16.2 / L 55.2 / W 17.2

H 41.0 / L 140.0 / W 43.5
Download technical sheet

●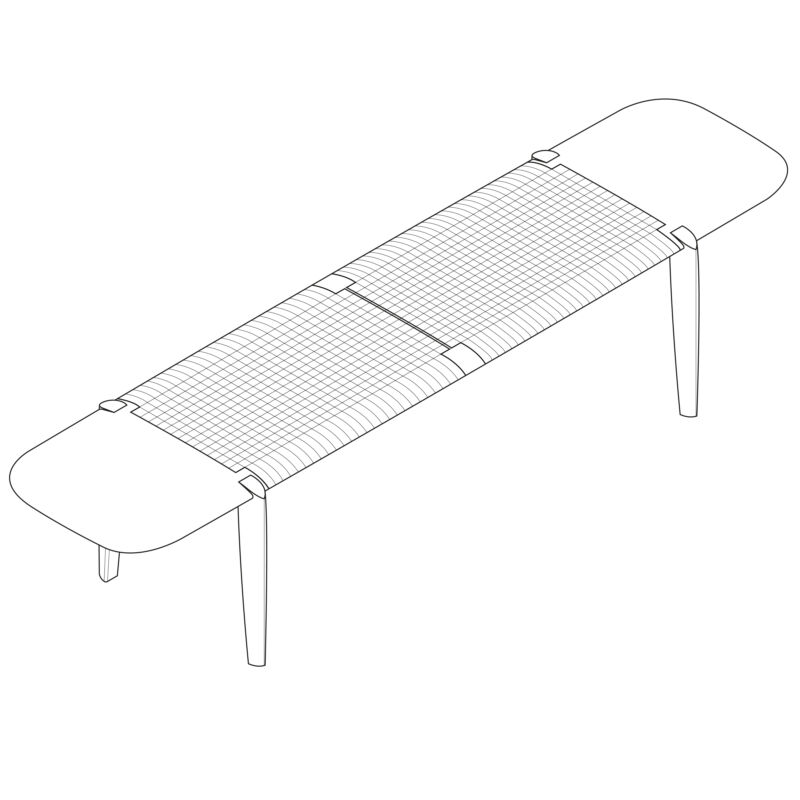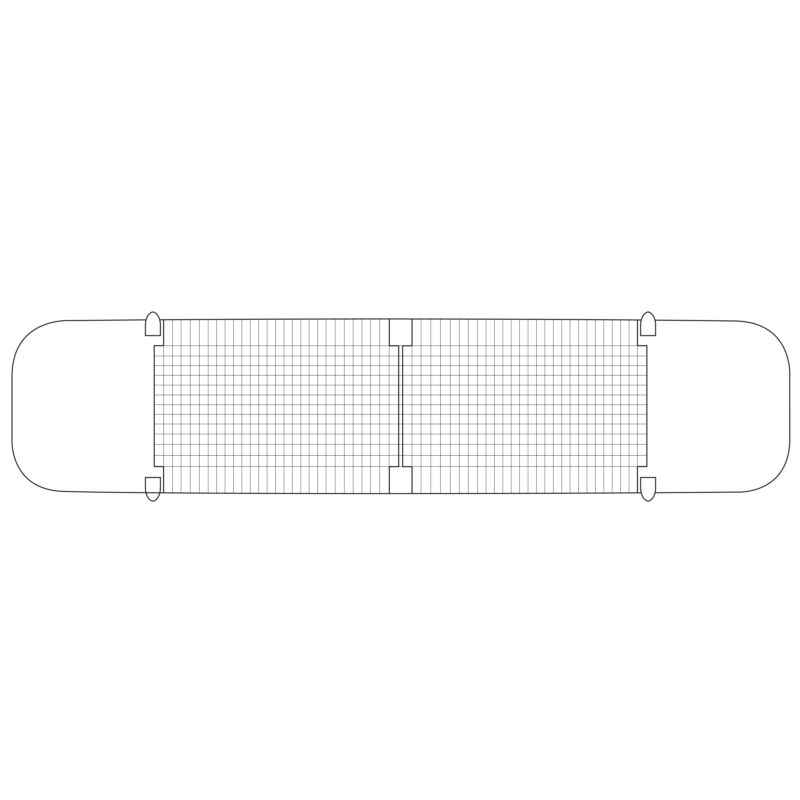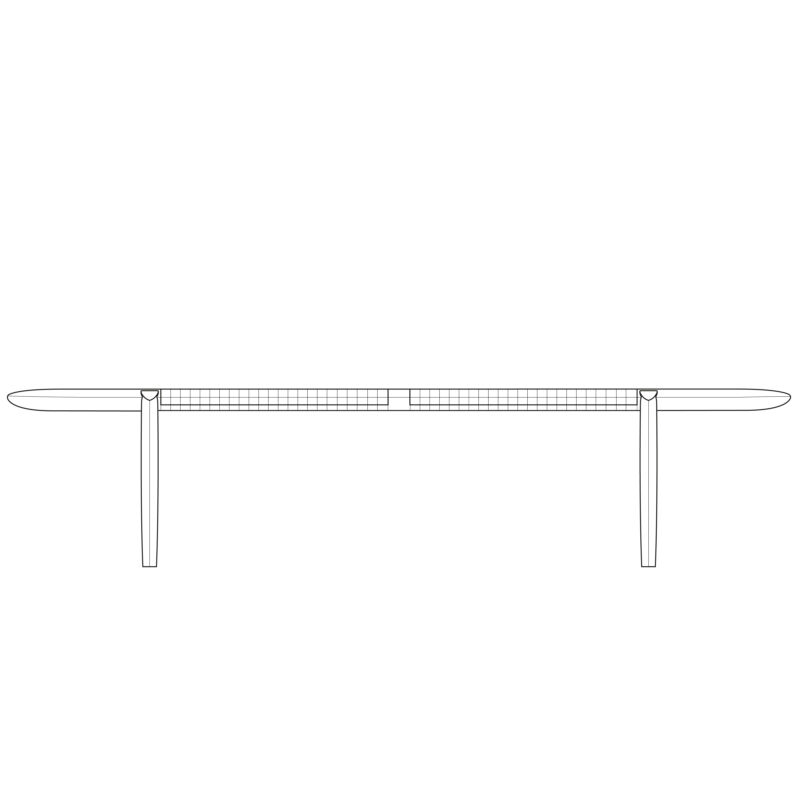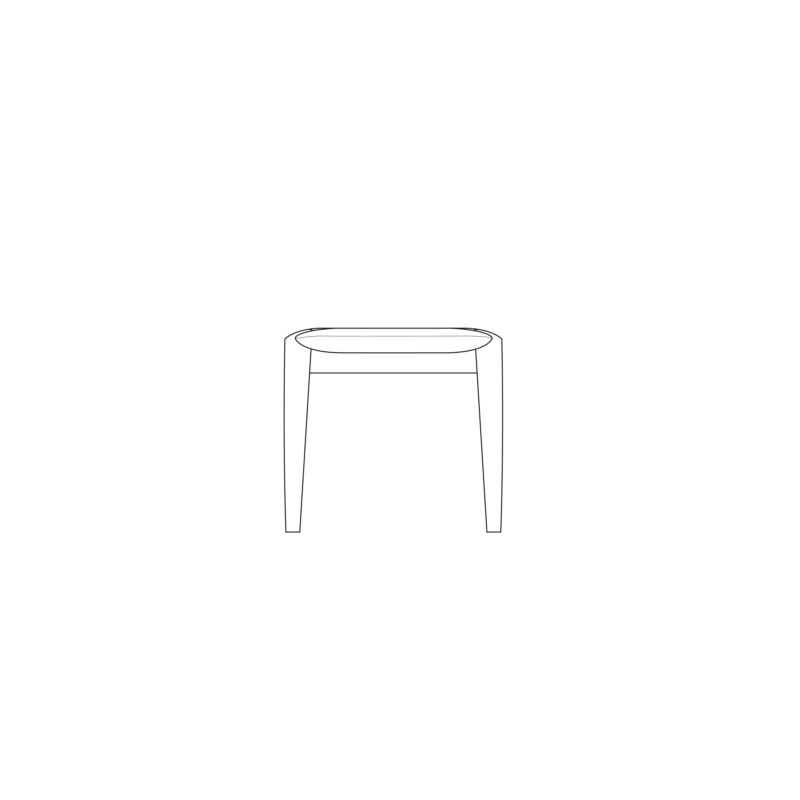 Product Options
We offer this product in a choice of two wood finishes: Natural Teak and Dark Stain.

For the Natural Teak finish, the wood is sanded and finished with hard wax oil to bring out the natural, golden-brown colour of the teak.

For the Dark Stain finish, a coat of water-based, teak stain is applied to give the wood a darker teak shade, followed by a coat of a sealer.

The cane pattern specially developed by INODA+SVEJE for the Tangāli Collection is called the Wrap Around weave. It is a special weave with double strands of cane wrapped around the edges of the wooden frame of a bench or chair.
Photographer: Martien Mulder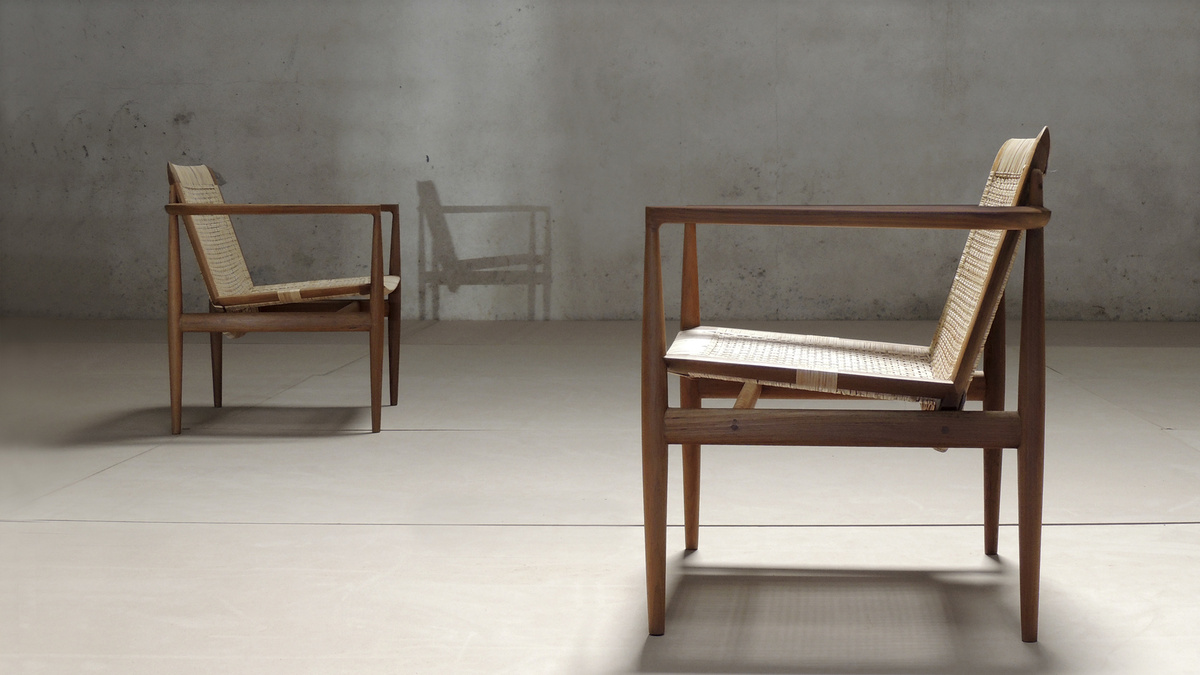 Behind the Scenes of the Tangāli Collection Designed by INODA+SVEJE
Designed by INODA+SVEJE, the Tangāli collection was developed over a period of nearly two years and has a distinctive cane weave pattern as its signature design element. A look behind the scenes.
Read Journal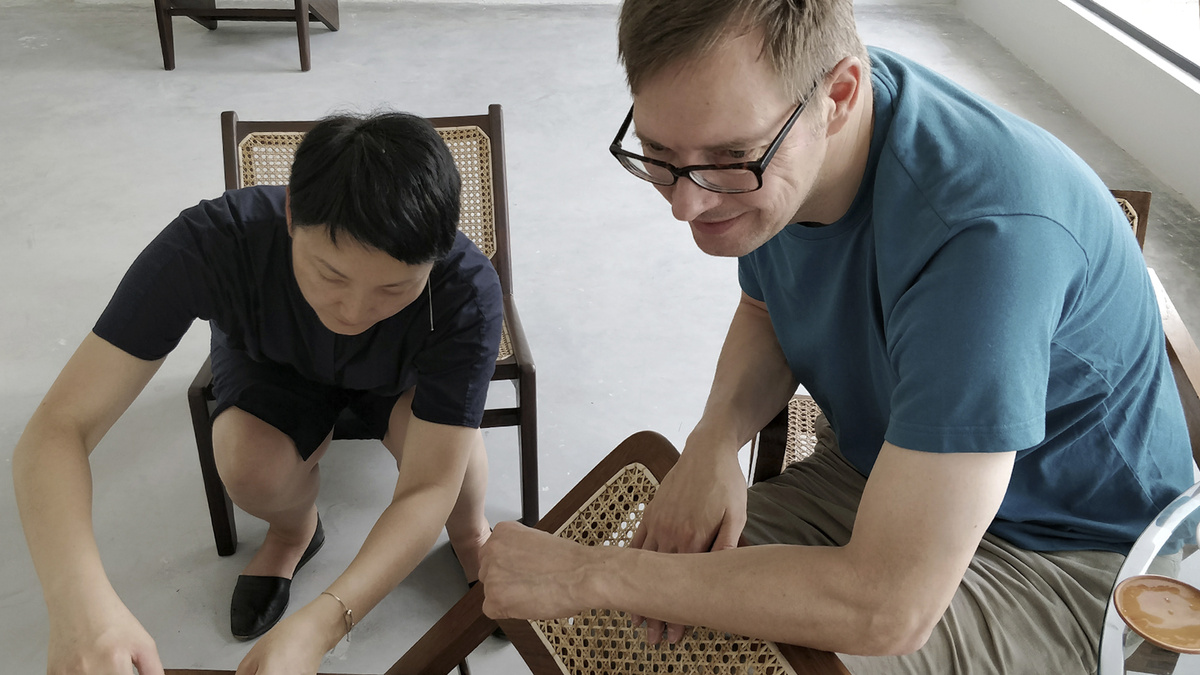 In Conversation With Design Studio INODA+SVEJE: Designing Without Straight Lines
Milan-based design duo Kyoko Inoda and Nils Sveje have spent the last two decades working with artisanal products alongside nanotechnology and mechatronics. They are also one of Phantom Hands' design collaborators.
Read Journal