In Conversation With Concept Designer Nicholas Chandor: Thinking up Space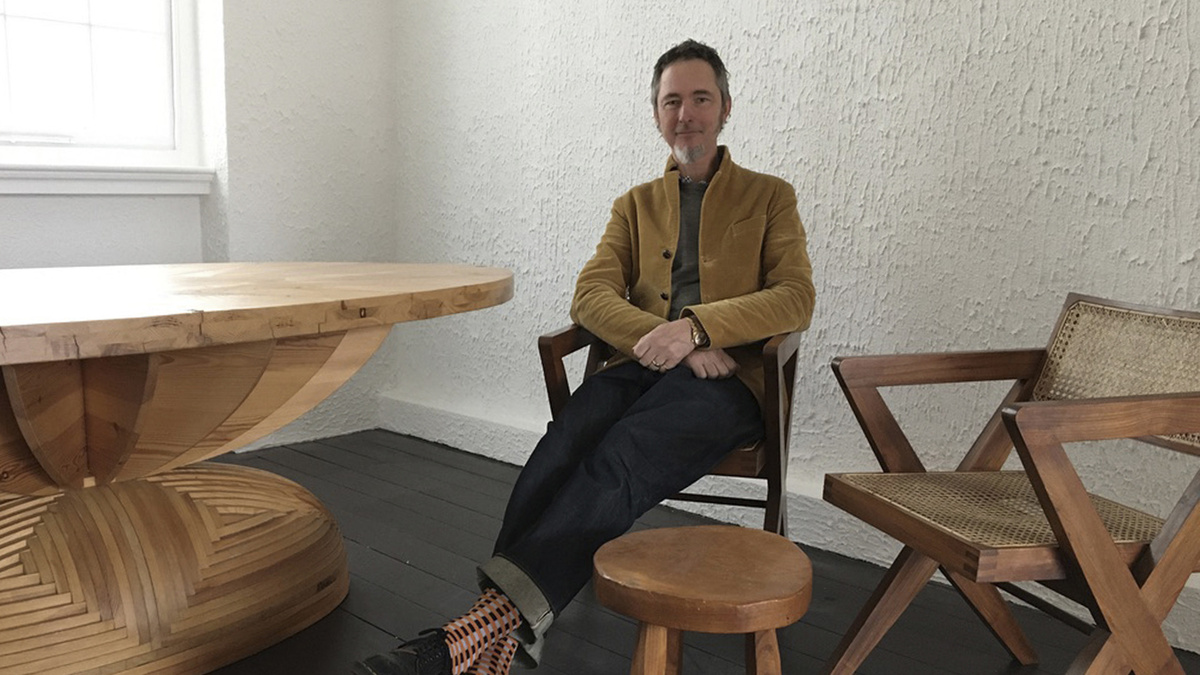 Nicholas Chandor makes spaces interesting. Over his three-decade-long career as a concept designer he has worked with elite restaurants, super yachts, luxury hotels as well as pop-up stores, window displays and even some mud huts in Sussex.
Some of his most interesting work has been for celebrated British fashion designer Paul Smith's clothing brand and includes stores and exhibitions worldwide. It all began, however, with Chandor's small antique stall at London's Portobello Road. Like then, furniture - antique, vintage, re-editions and contemporary - still remains central to his multidimensional practice.
Excerpts from a long-distance chat.
Parni Ray (PR): How would you describe what you do?
Nicholas Chandor (NC): My job really starts with someone coming and telling me that they have a project - a hotel, a store, private residence or any other space. Perhaps they need help setting it up and they ask me to conceptualize it. What that means is that I will come in at the very beginning of the project and help them formulate ideas for what the space will be like, often down to its last detail.

Personally, my work motto has been to never get bored. I have no real career path or ambitious plans and am always delighted to take on a project, whether big or small, if I think it is going to be fun, energetic and challenging.
PR: How did you get started?

NC: I drifted around the world (mostly the South Pacific) for a while in my early 20s. Eventually, I ended up with an antique stall on Portobello Road in London, which I ran for the first 10 years of my career.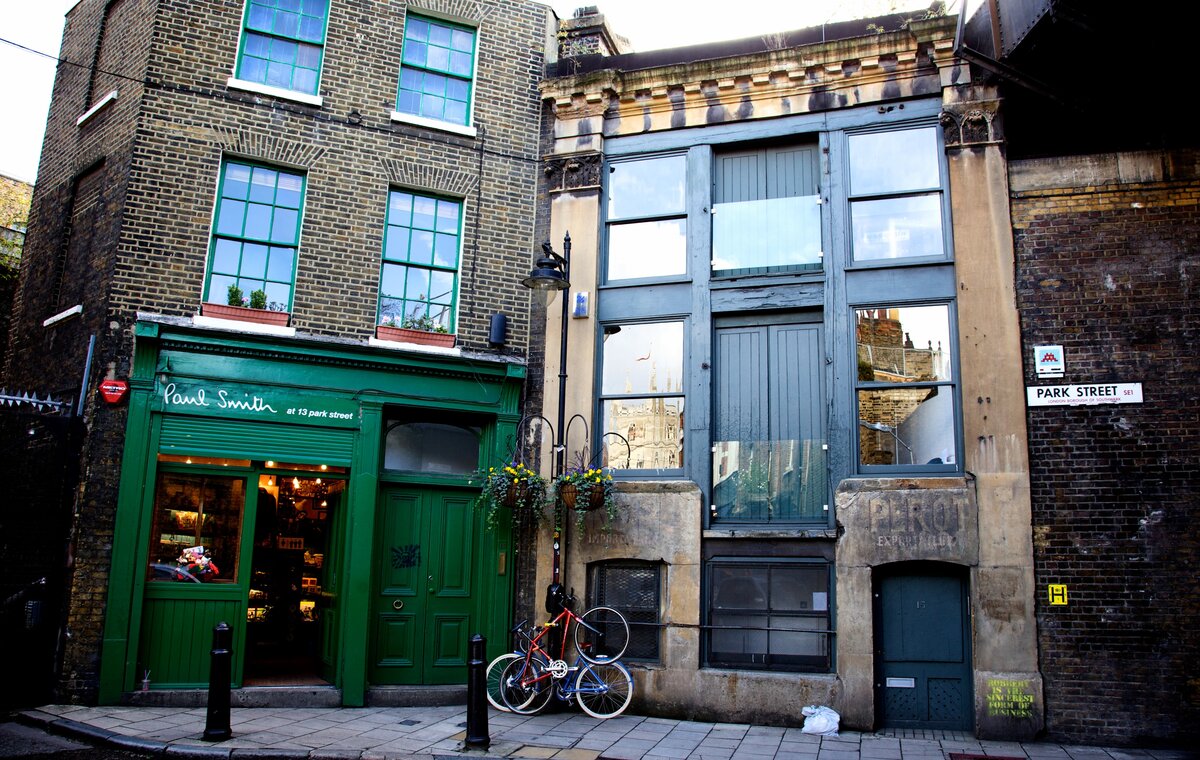 As my mother rightly put it, 'my son is an antique dealer – he can't do anything else!'
I wasn't exactly commercially ambitious about how I set up my shop, it didn't even have a name. A lot of my peers, other antique shop owners, specialized in items, periods. I myself found it hard to limit myself in the same manner.
There is so much, both new and old to enjoy! I wasn't focused on anything specific, I loved them all. But I did have my own way of doing things. I paid attention, for instance, to my window display. The Evening Standard even gave me an award for it once (laughs).
Anyway, Paul liked my store and was a regular customer. He asked me to work for him a couple of times. I kept shrugging him off but soon I realized if I said no again he would probably not ask me again.

PR: So you took up his offer?

NC: Yes.

PR: Did you know what your work would be?

NC: Not really, no! (laughs). I was actually quite surprised to find how closely I would work with Paul and how quickly my job would kick off. Within just a week of joining, I was in Los Angeles to look at a site for a store. That became my first assignment.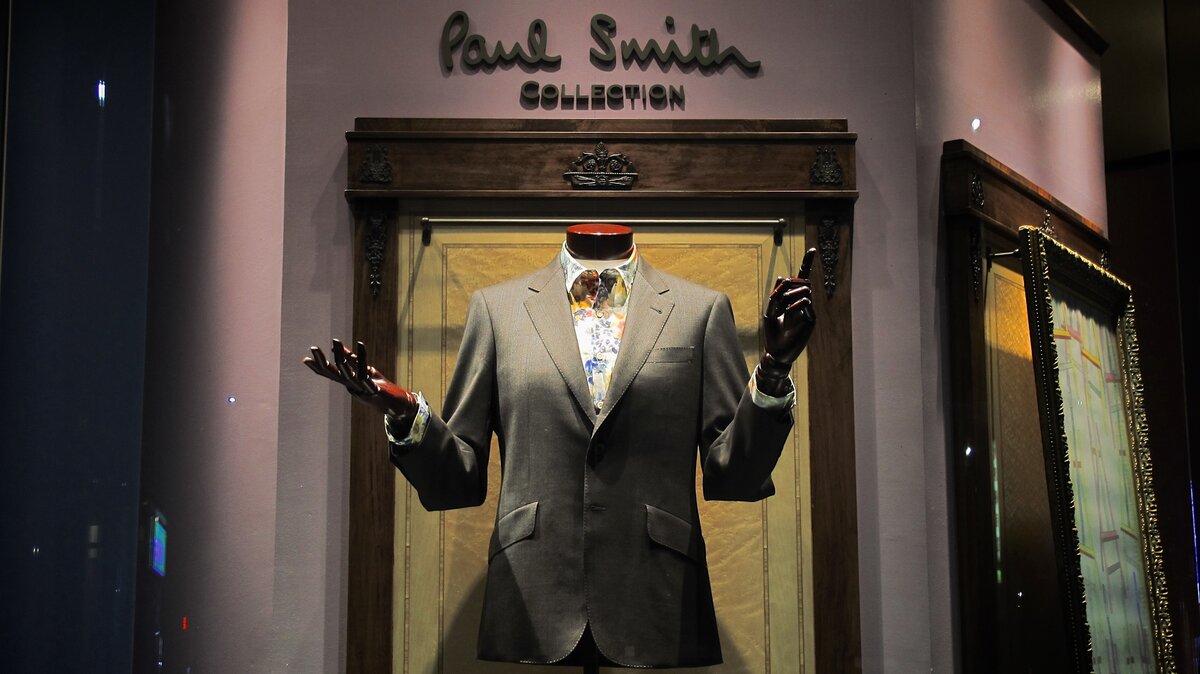 PR: What was your work exactly?

NC: It varied. Mostly, it involved me conceptualizing themes for the stores of the brand in various new places. Each store had a different concept. Sometimes I worked just on the concept, sometimes I even looked for a building for the store to go into.
Paul Smith, the brand, had its own interior designers of course, but I think having had an antique store for a decade gave me an edge. It meant that I brought in a different aesthetic into the retail store interiors.
I also had a clear understanding of what goes into making a store. I knew and valued the fact that several people were involved in its upkeep and that they needed looking after and timely pay. I also knew that work needed to be put into forging a connection with the local community and culture.
I tried to factor this into the ideas I came up with for the 200 odd stores we made for Paul Smith all over the world. I think it was an asset. It is still an asset, now that I work independently.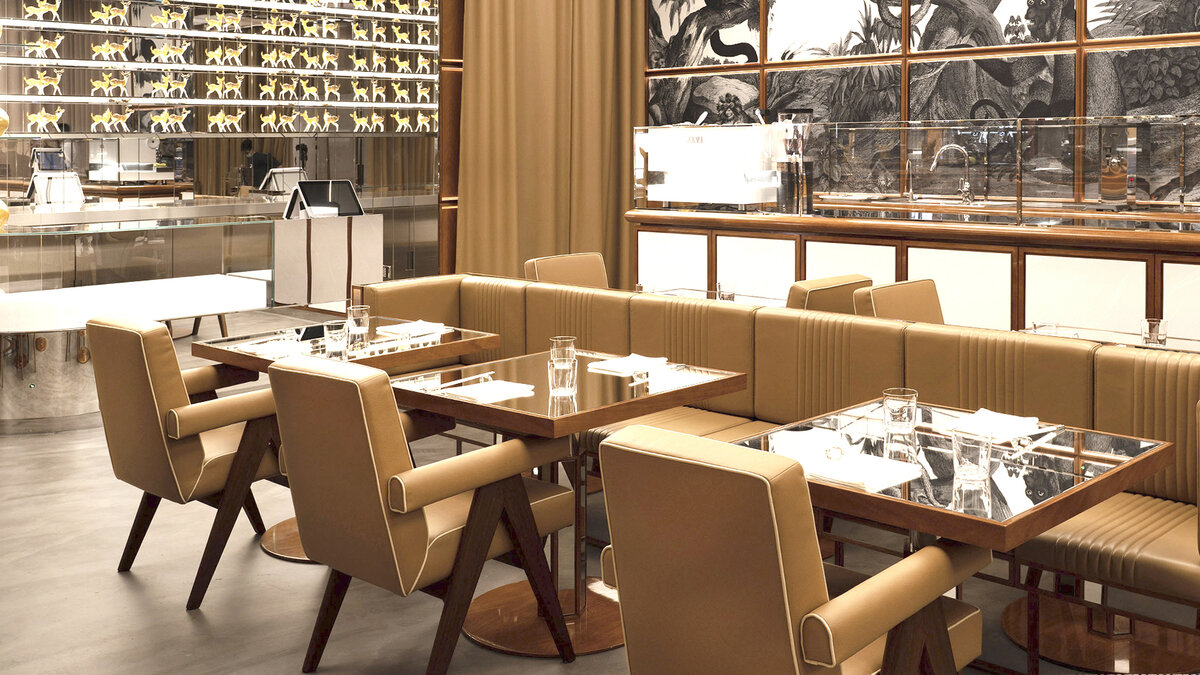 PR: What role would you say furniture plays in your work?

NC: Hugely important role! It's what you see and touch in a space. I spent a good part of my youth driving long distances in my old Jaguar to pick up antique furniture from Paris flea markets. I am just as excited about procuring furniture today as I was then.

PR: You have worked with Phantom Hands to source their re-editions of the Chandigarh furniture on a couple of projects recently...

NC: Yes, for the Spring Place in New York and the Burberry Cafe in Shenzhen.

I've always loved Jeanerette and Chandigarh – and an excuse to go to India is not to be missed. (Phantom Hands founder) Deepak is a delight - charming, helpful and funny! Their workshop is intriguing and really gave me a sense of the chair's history and the effort that goes into each of them. This was important because sometimes with new products things can get very impersonal very quickly.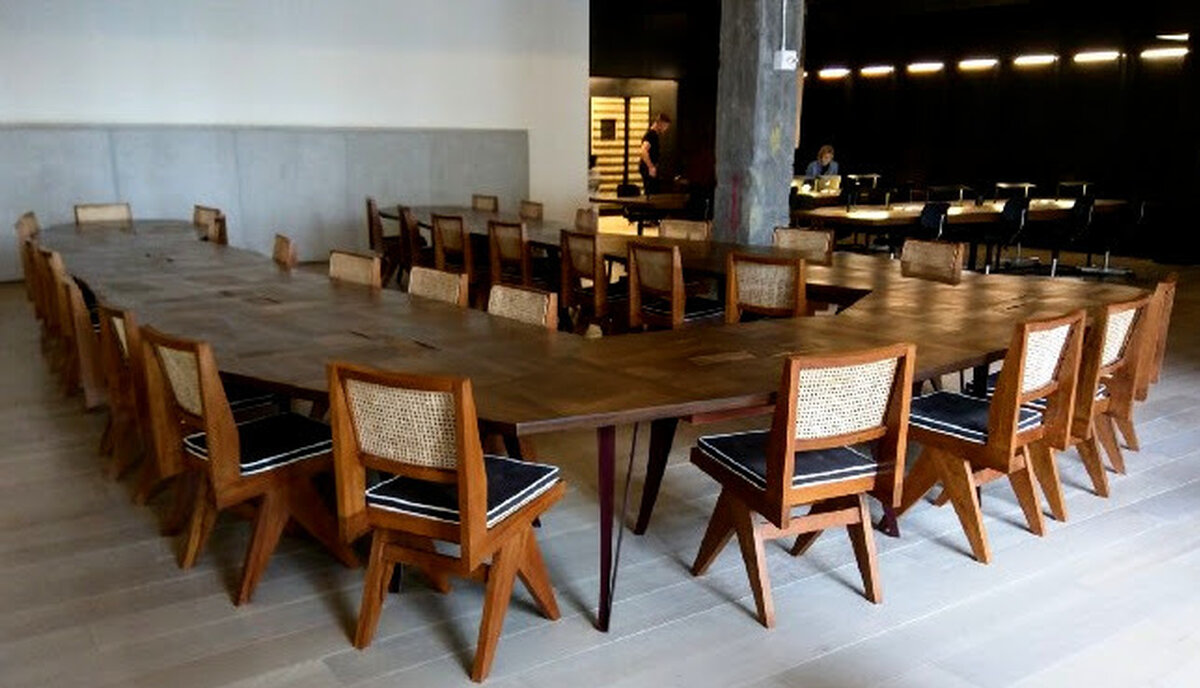 PR: Given your love of antiques, how do you choose between them and re-editions when procuring furniture for a space?
NC: I always encourage my clients to buy antique furniture, but under certain circumstances, re-editions are a better bet. Obviously, the ability to buy as many as you like is a great advantage for re-editions, especially when you are looking to buy a large set of dining chairs. Then there is the price point. Heritage furniture can be eye wateringly expensive...

Over the years I have come to appreciate that newly-designed furniture or re-editions work well in areas that get heavy use. Older pieces are better for decorative areas.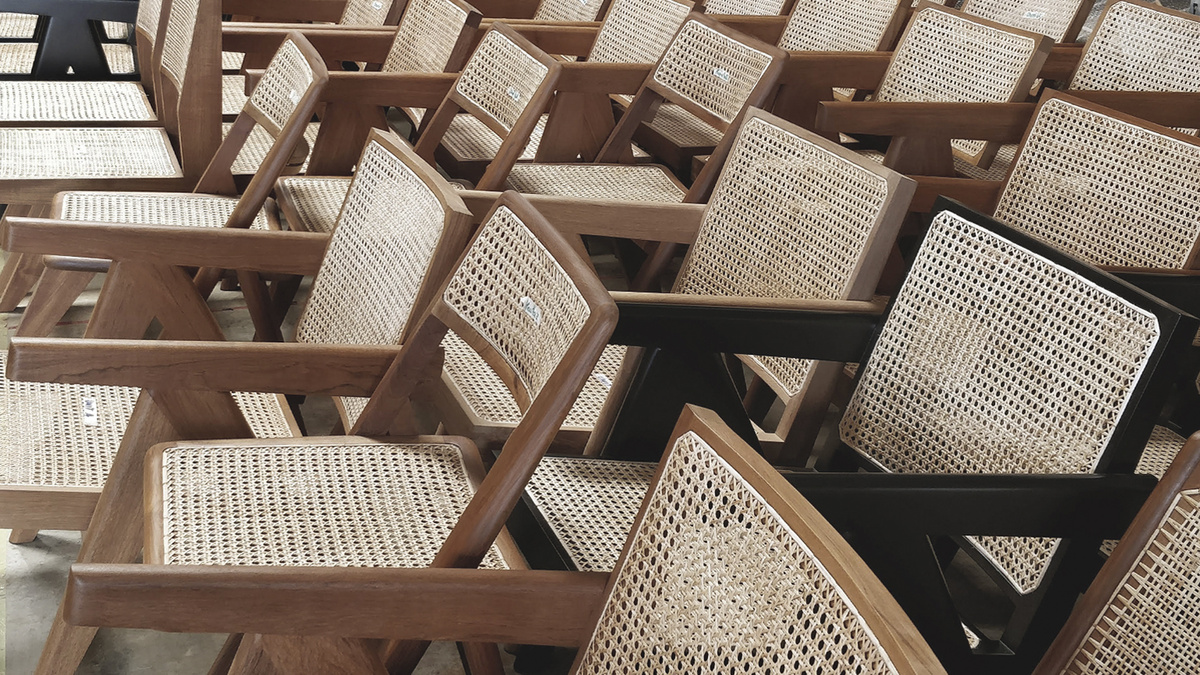 Reiteration as Making: Tales of Star Chairs Remade
A re-edition is a reissued design, manufactured after a period of time. Here is a look at four famous chairs that have continued to be reissued since their first iteration in the early- to mid-20th century.
Read Journal