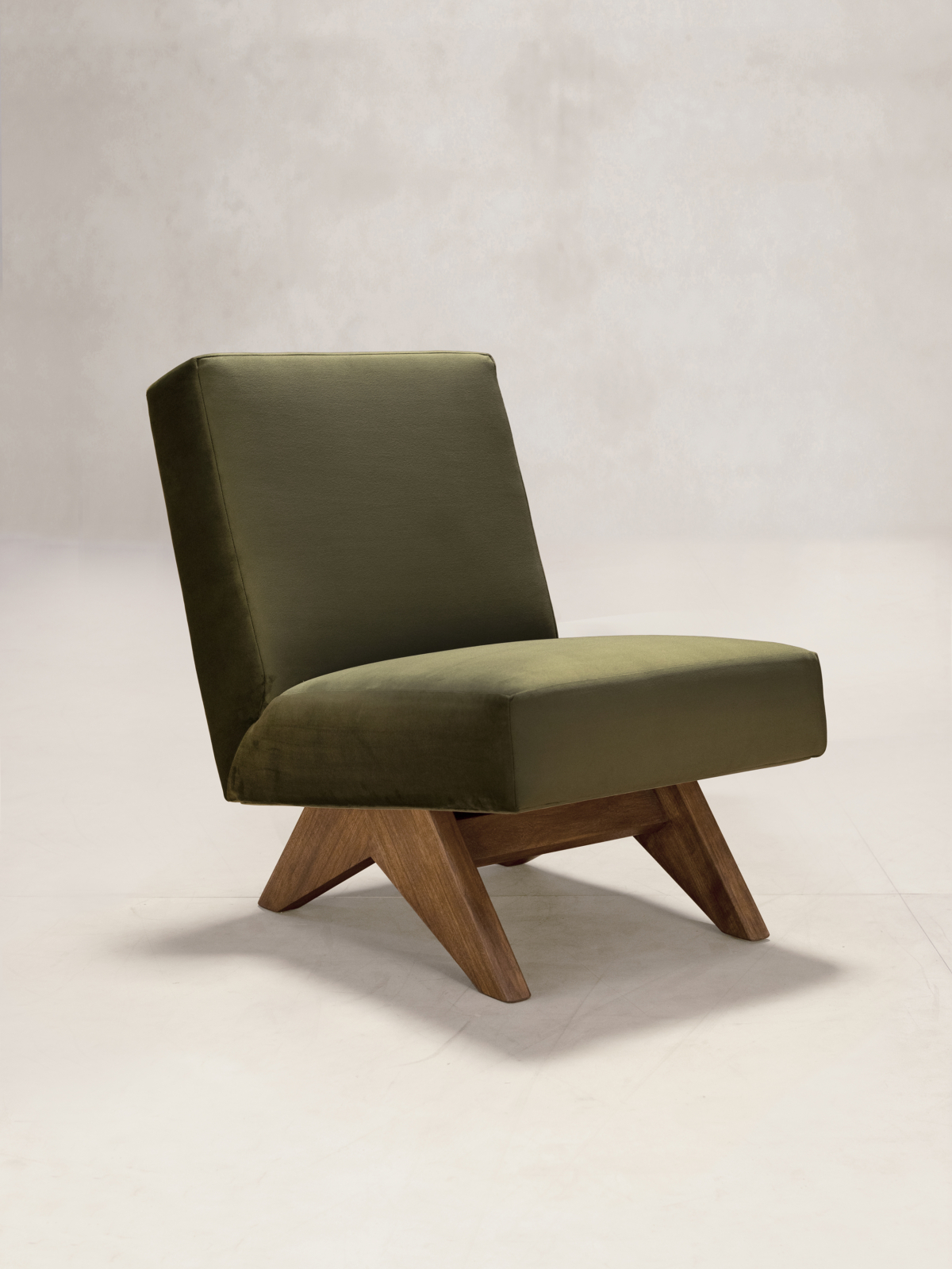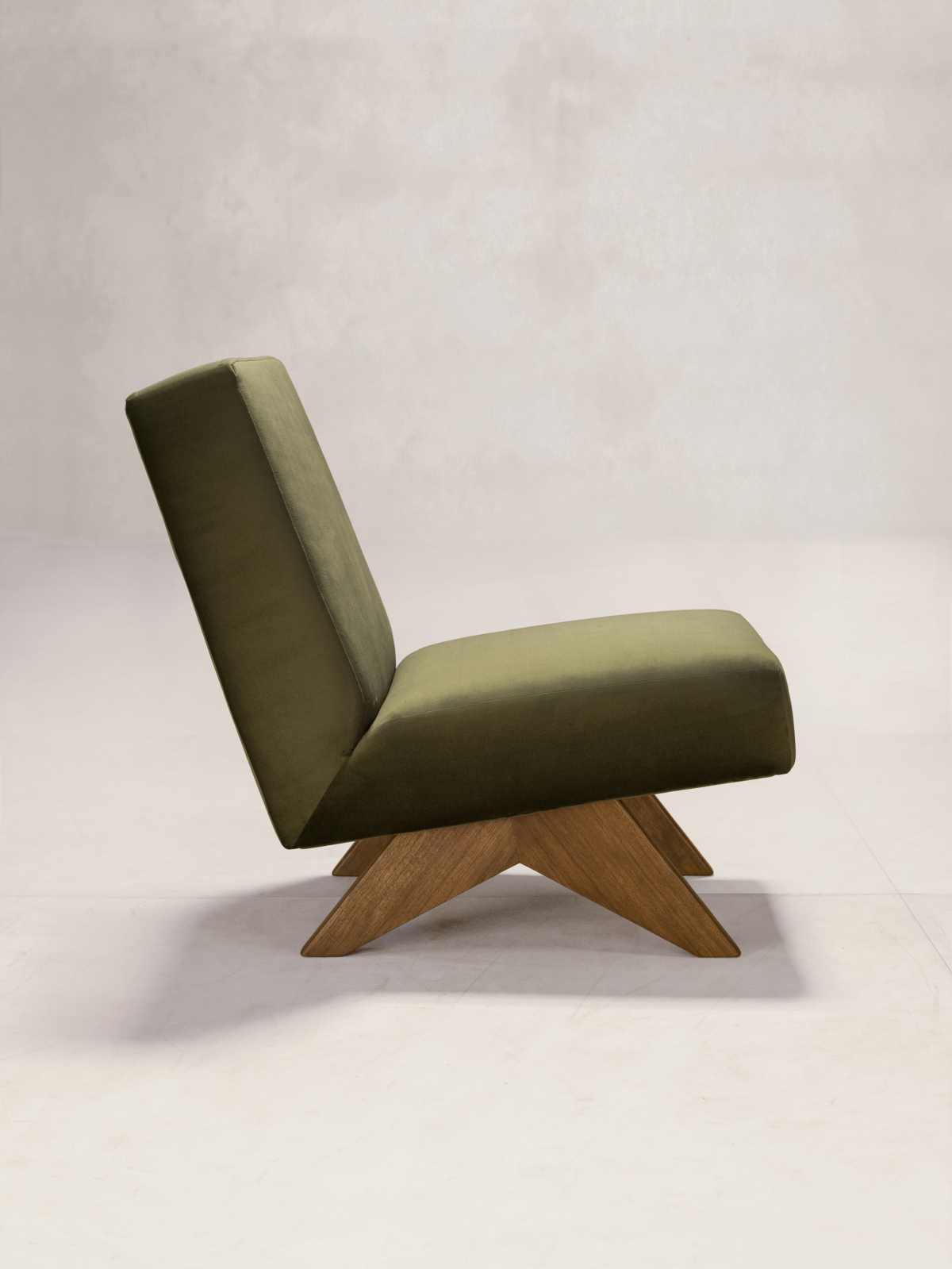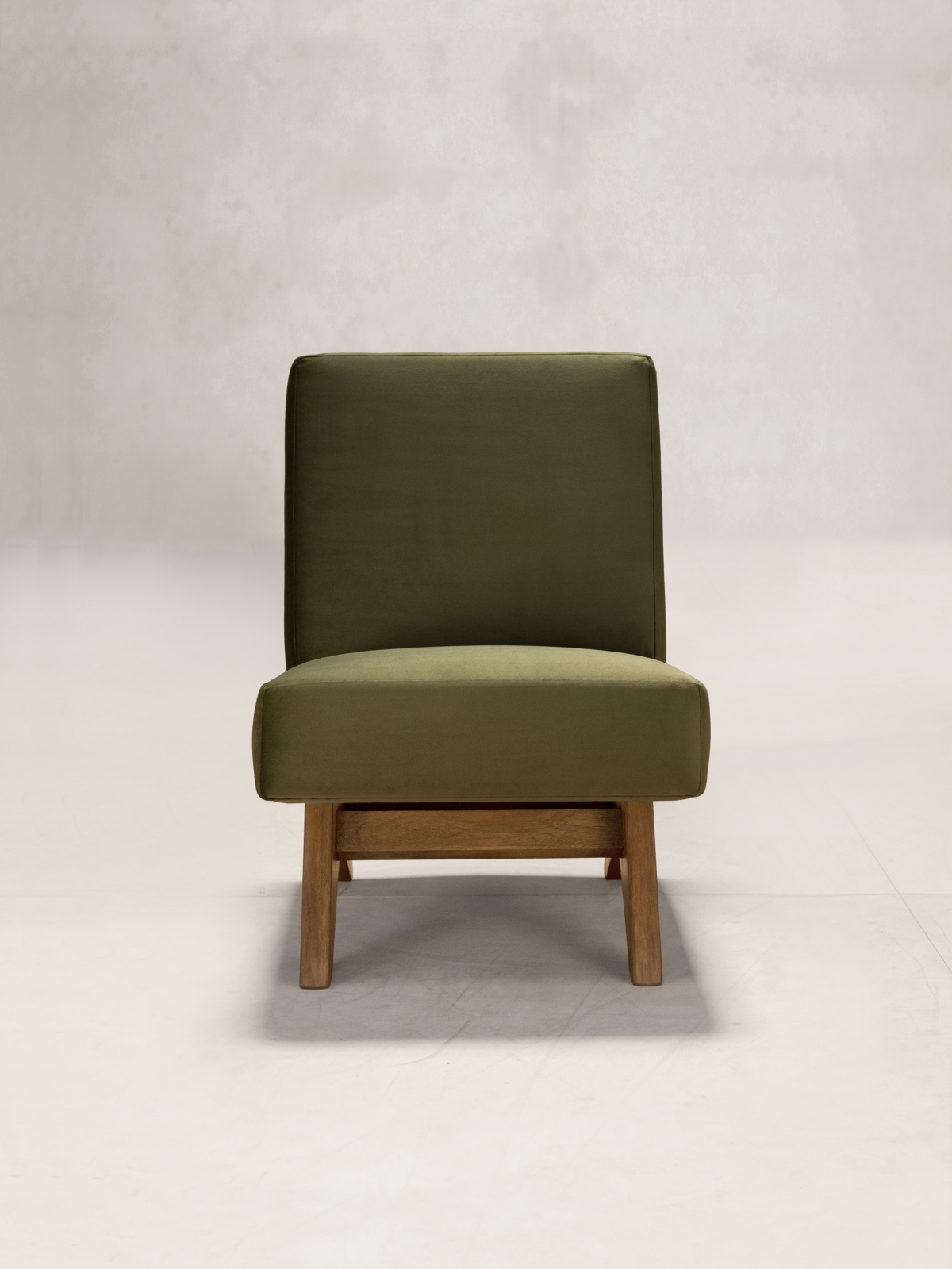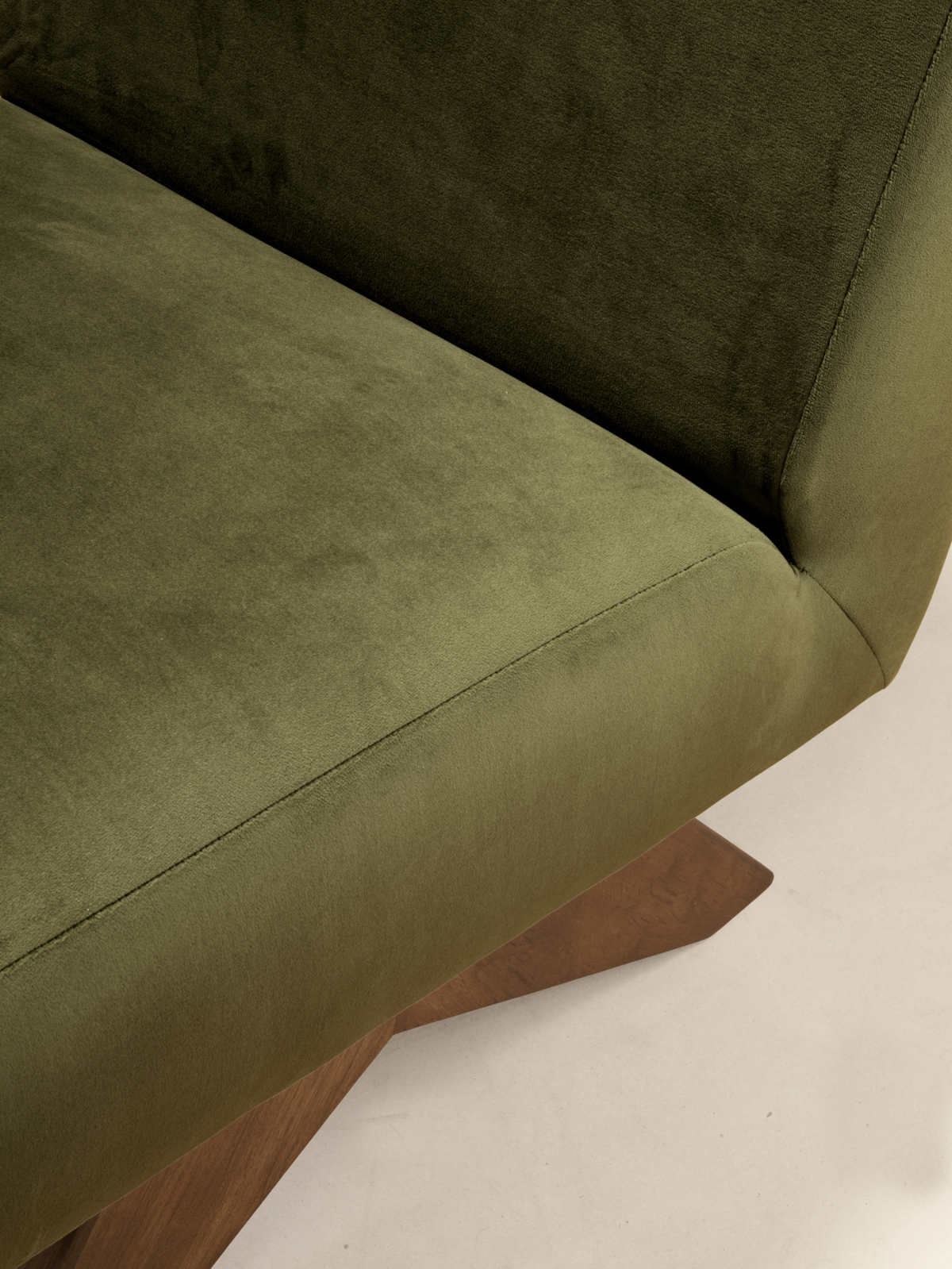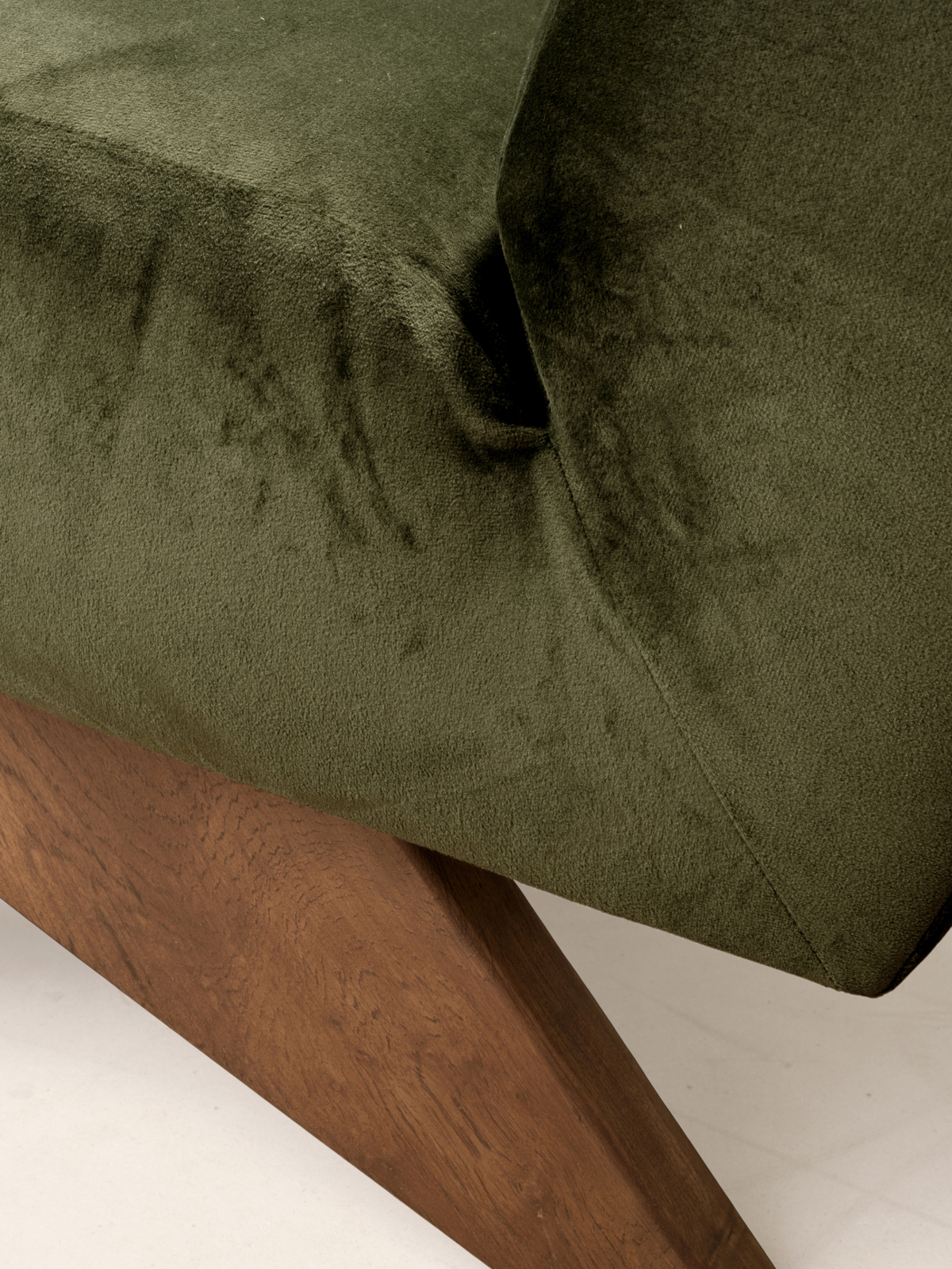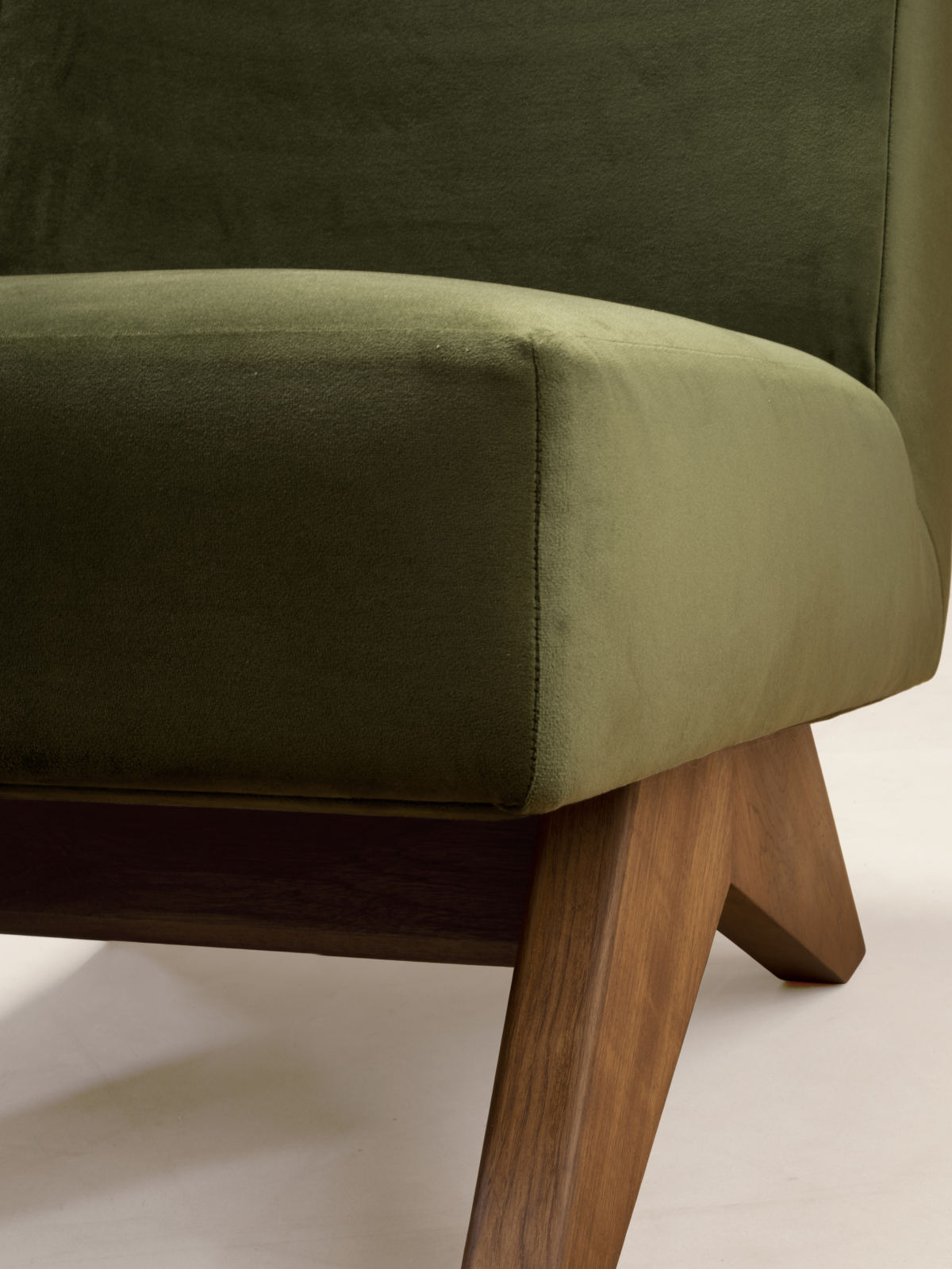 Product Description
The Upholstered Armless Chair is a re-edition of the model created for building lobbies in Chandigarh in the 1950s. Our re-edition is true to the dimensions and external form of the original design, with improvements made to the structural elements and quality of materials to create a chair that is built to last. The external leg frame is made of teak wood, while the inner frame is made of pinewood. High quality premium polyurethane foam in a carefully calibrated combination of densities is used to create the perfect ergonomic seating comfort. We offer the Upholstered Armless Chair in select velvet fabrics, with rub counts close to 100,000.

The velvet fabric in the product image on this page is Allure Sap Green.
Product Specification
Standard dimensions
H 30 / D 33.1 / W 21.9
H 76.0 / D 84.0 / W 55.5
Materials
Teak (Tectona grandis)
Pinewood
Polyurethane Foam
Velvet Fabric
Other information
Seat Height -

16

40.5
Download technical sheet

●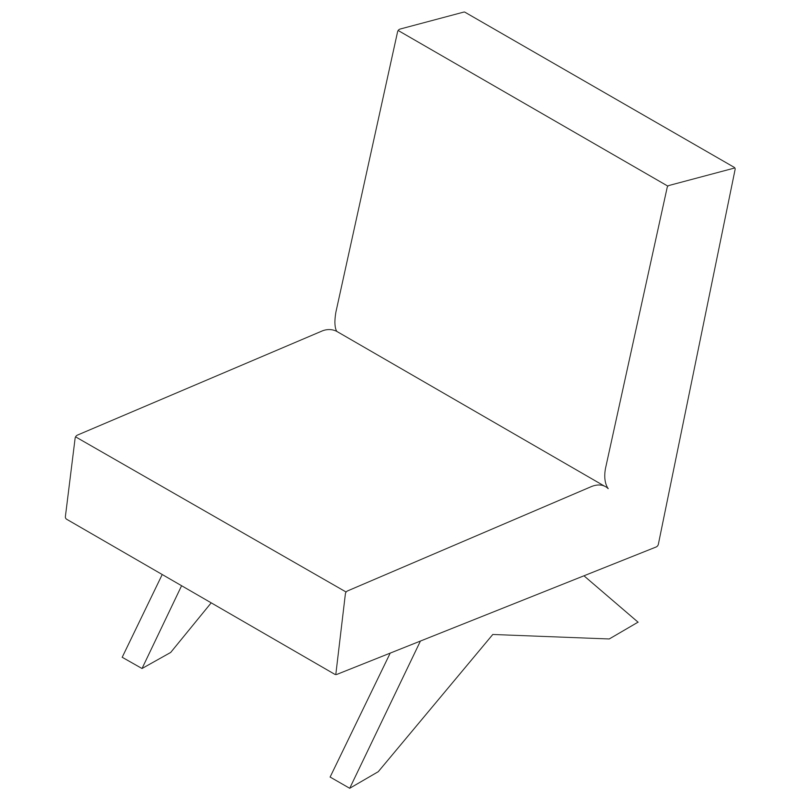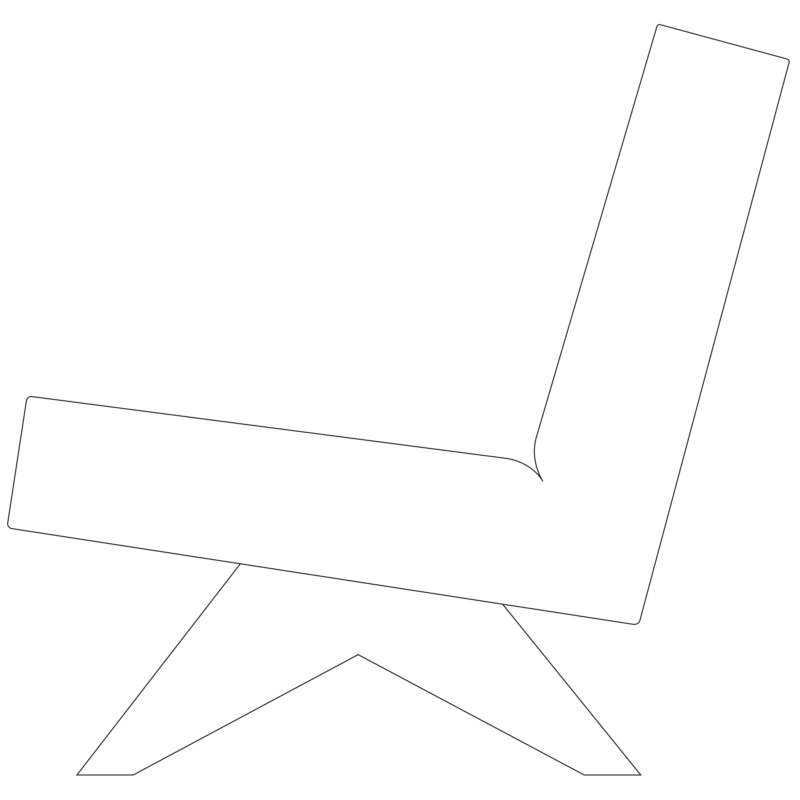 Wood and Upholstery Options
Wood Finish and Upholstery Fabric options for this product are shown below: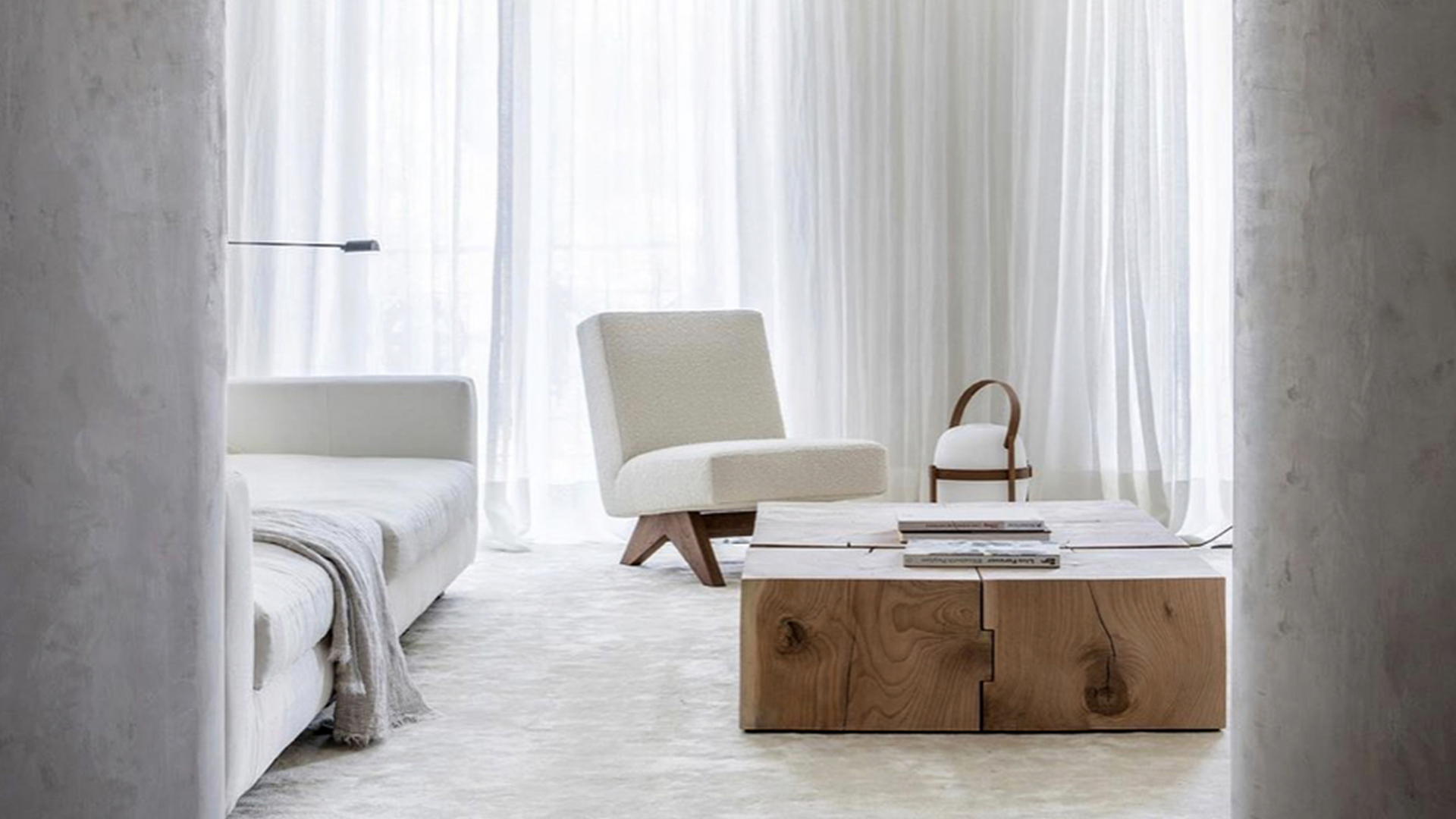 Image Courtesy: OOAA Arquitectura, Madrid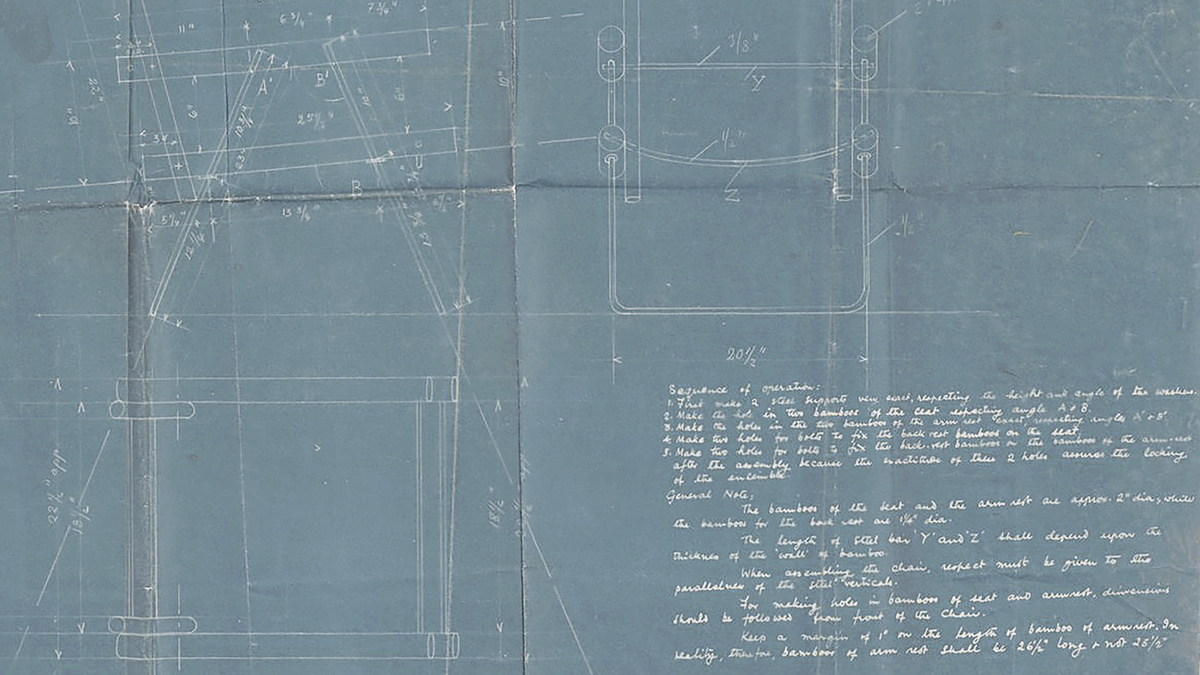 The Genesis of the Chandigarh Chair: Furniture as Infrastructure
There are several things unique about the furniture made for the city of Chandigarh in the 1950's. The most striking among these is that they were conceived at the same time as the city, as a component of its master plan.
Read Journal