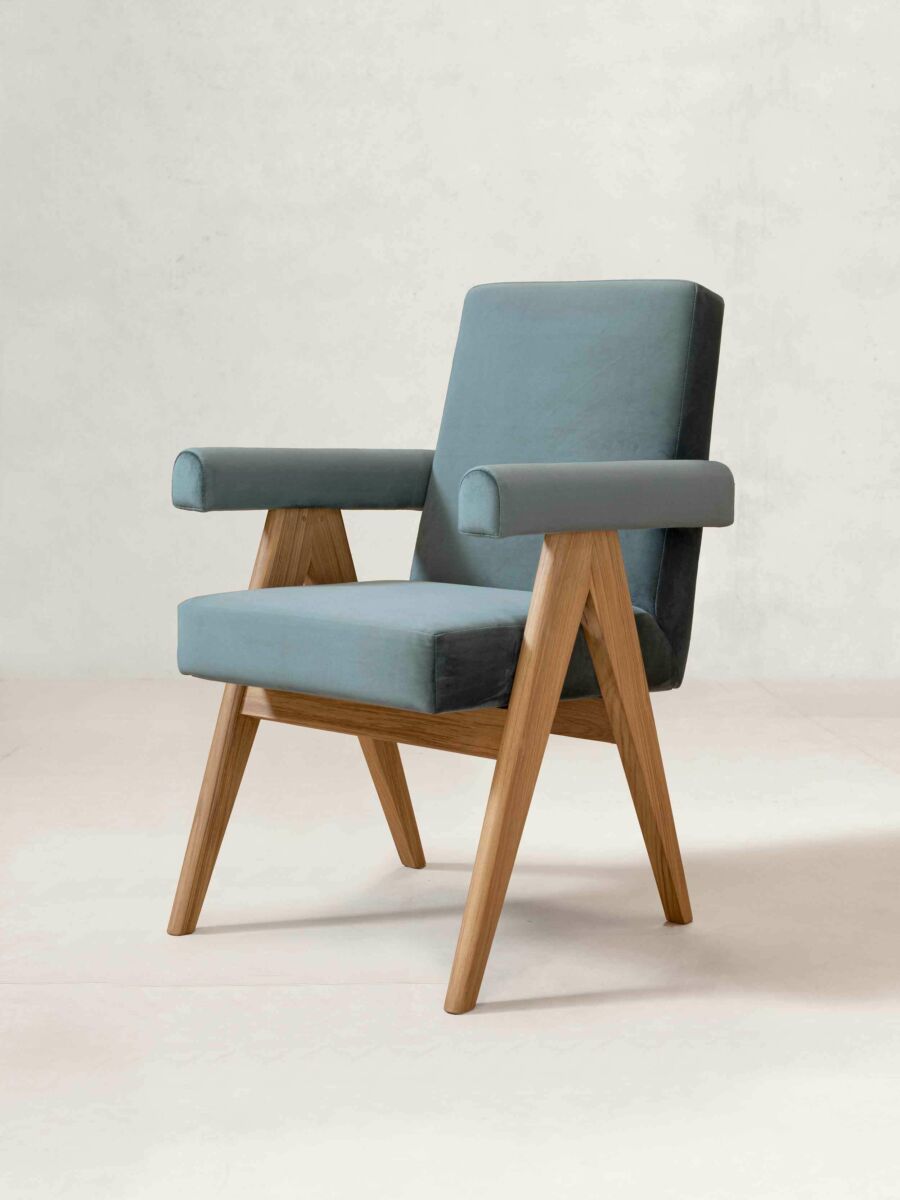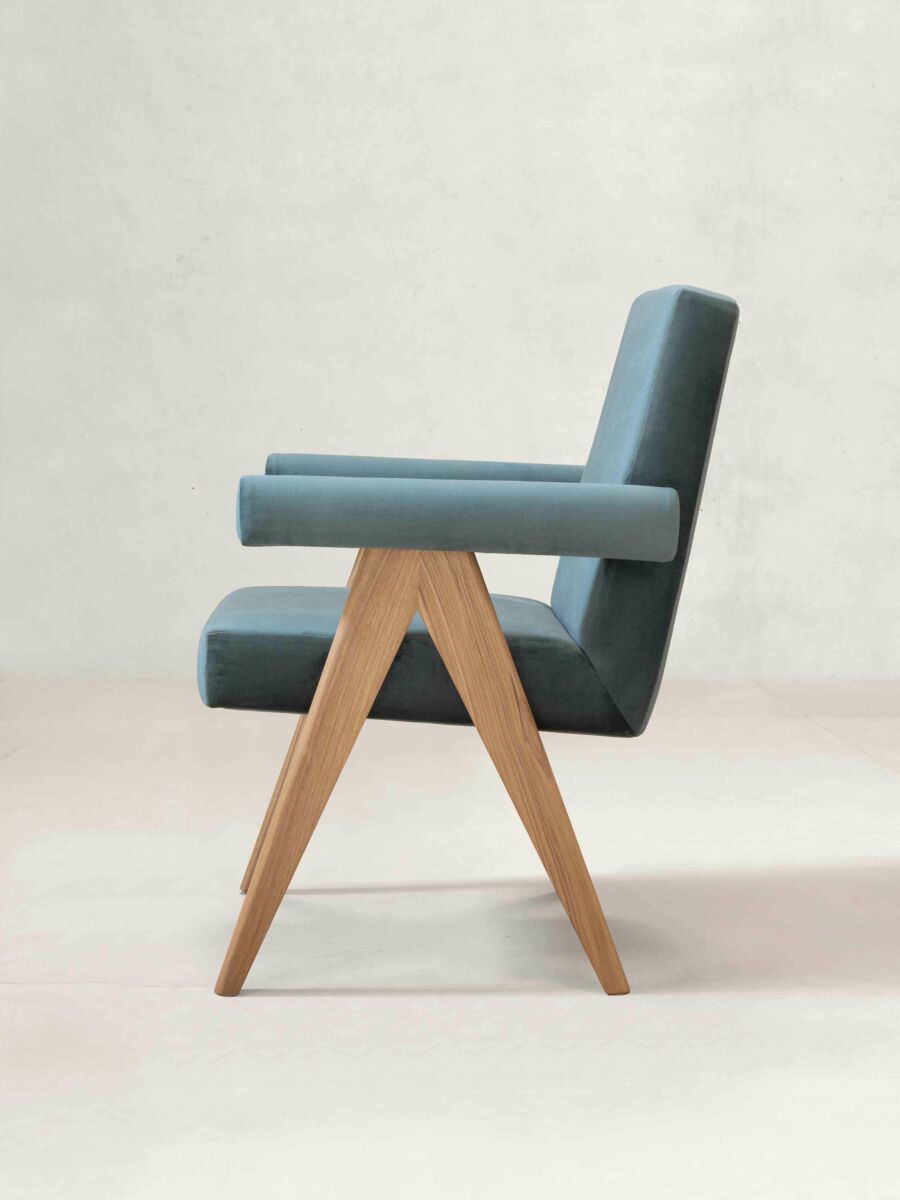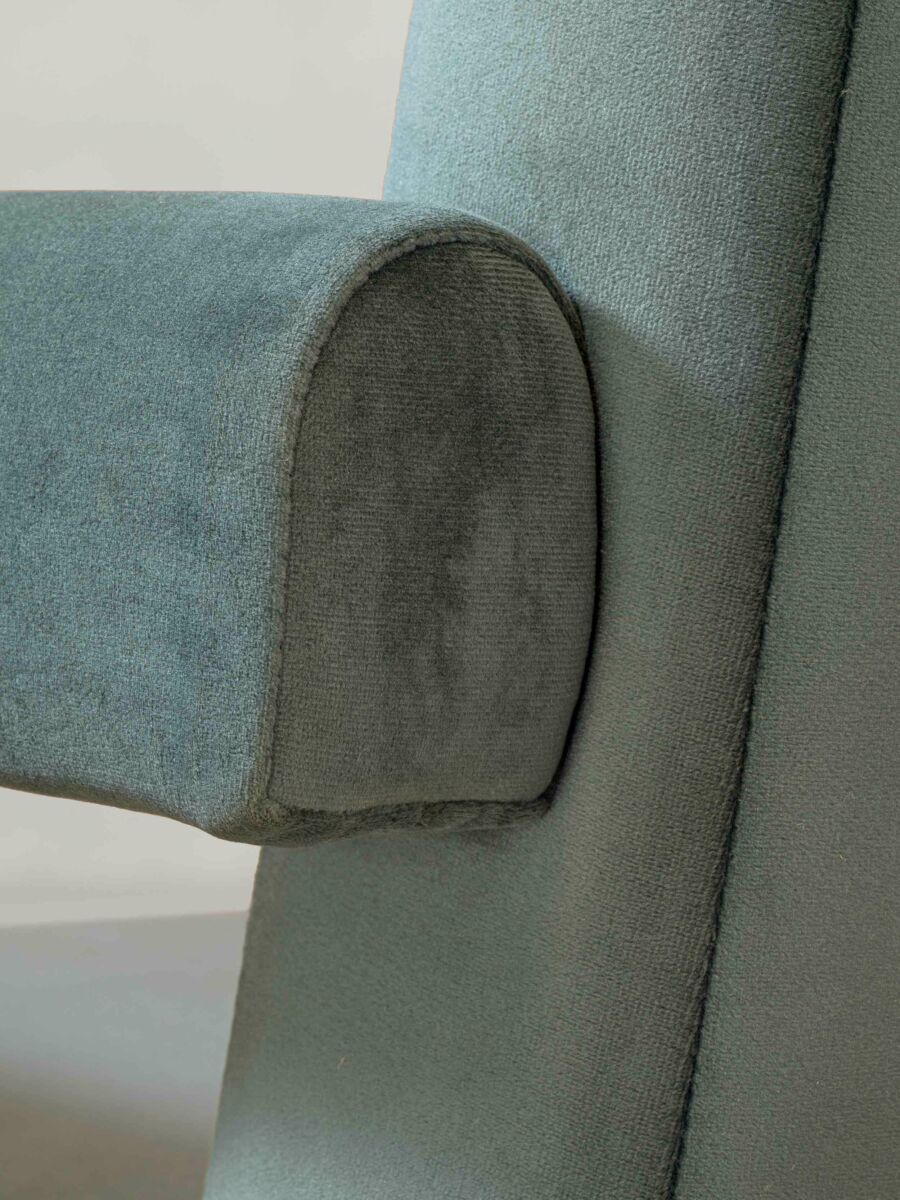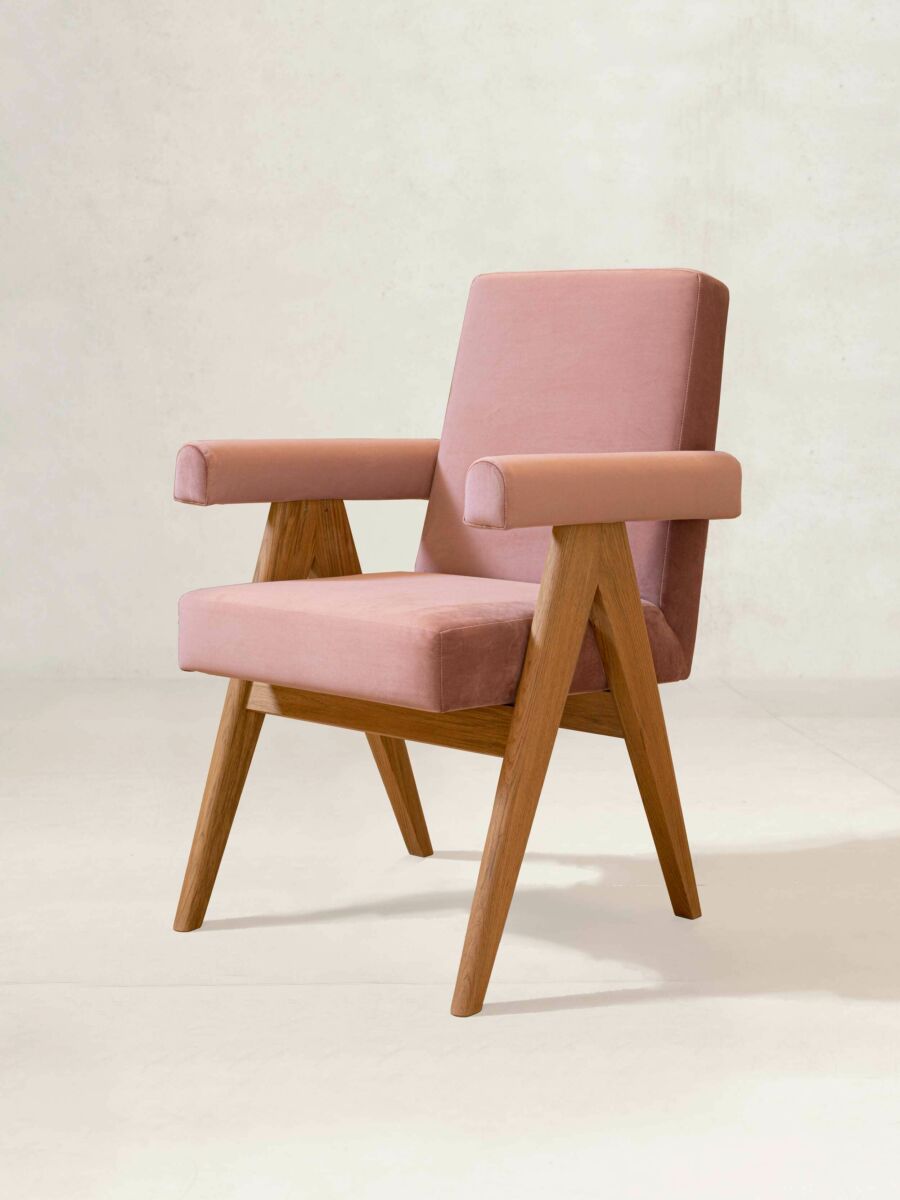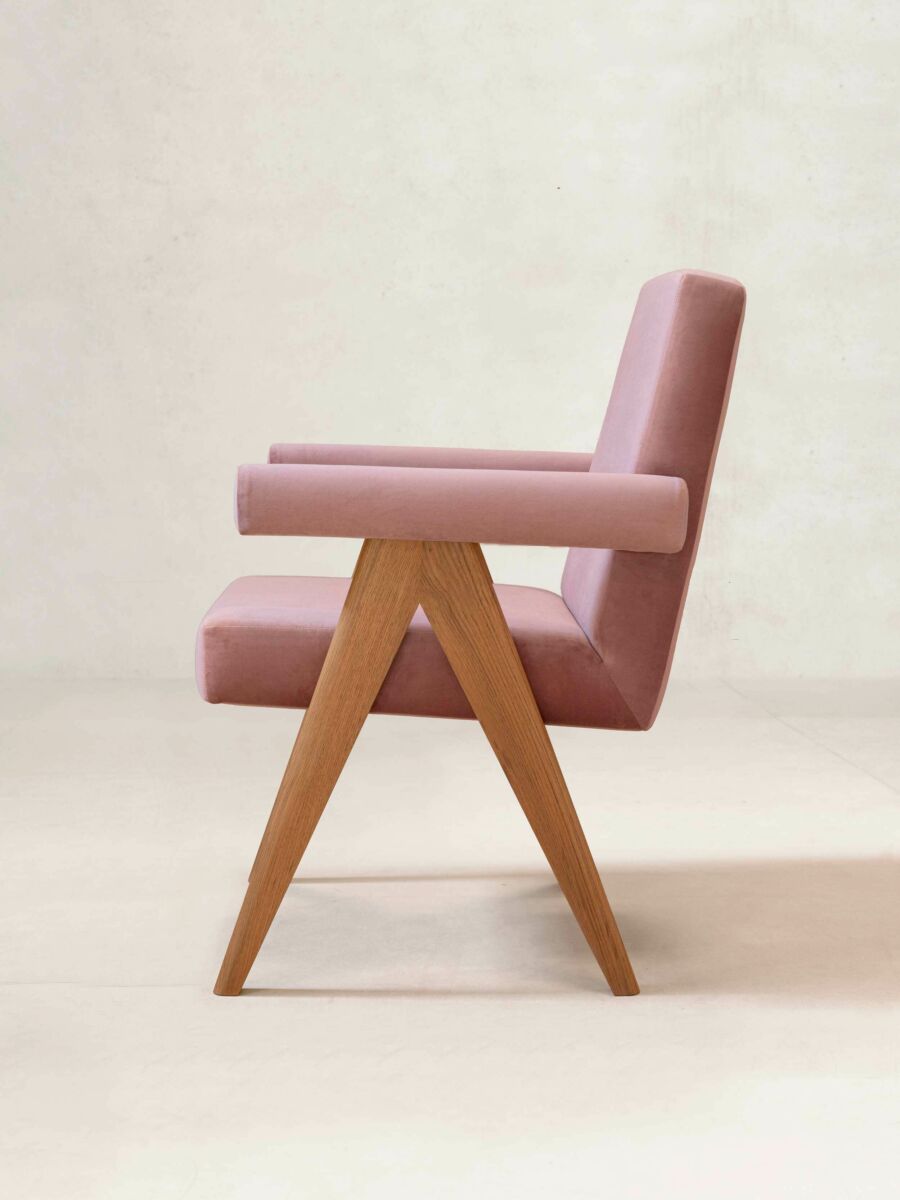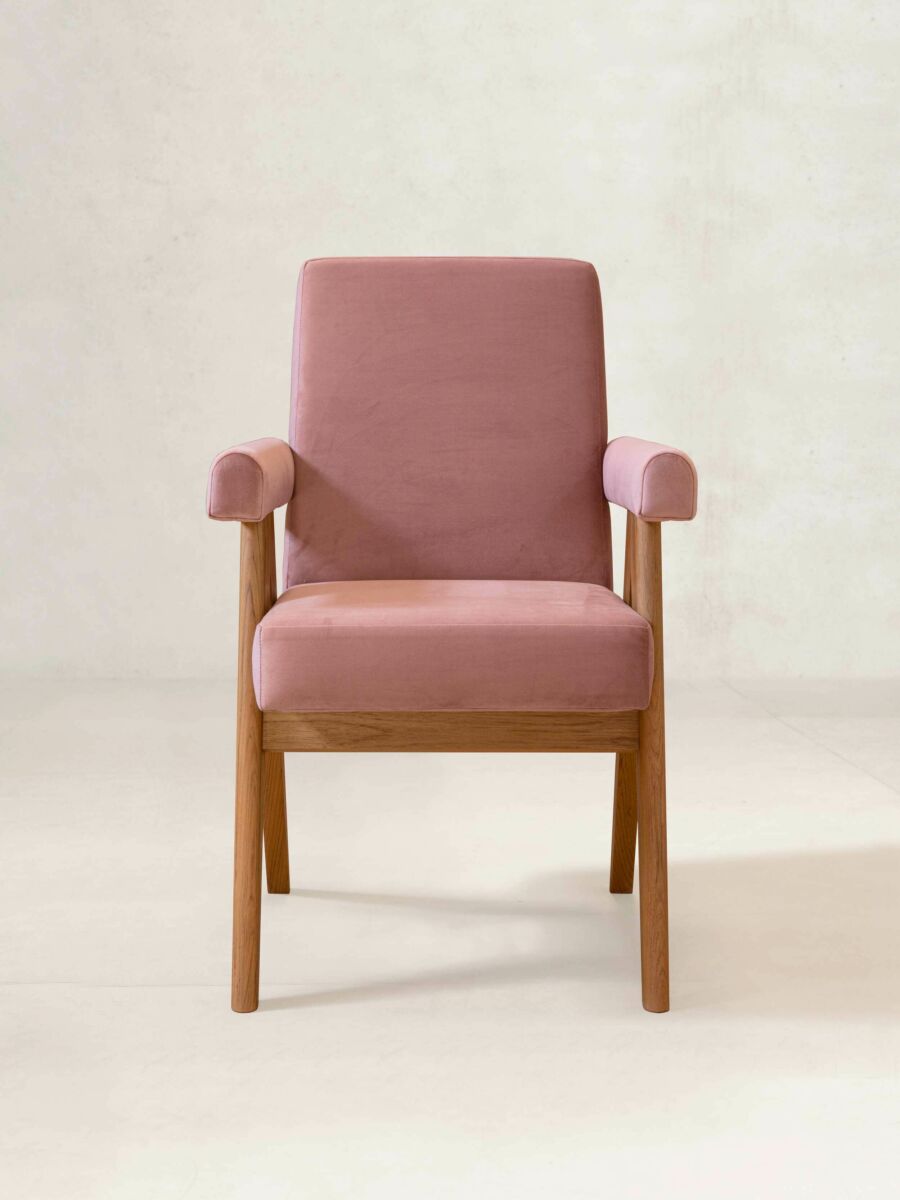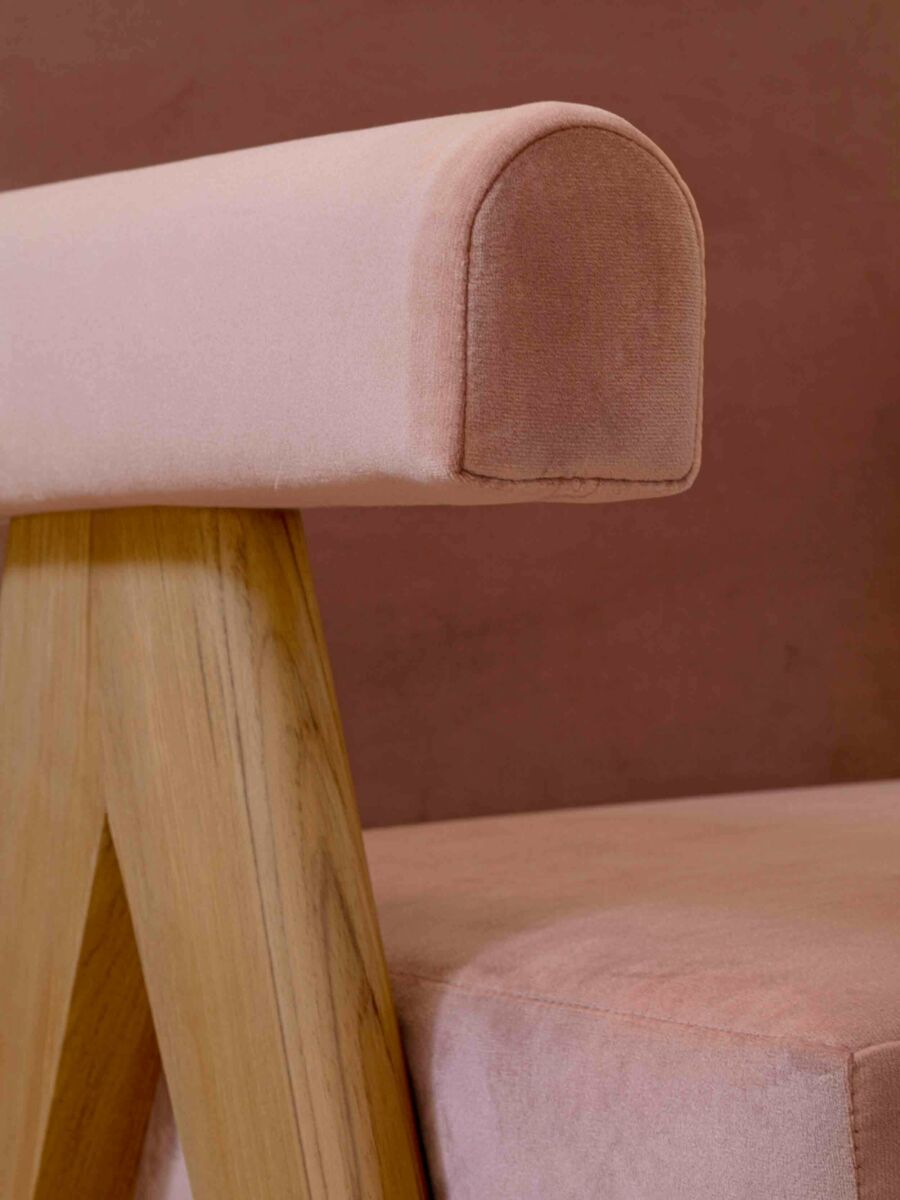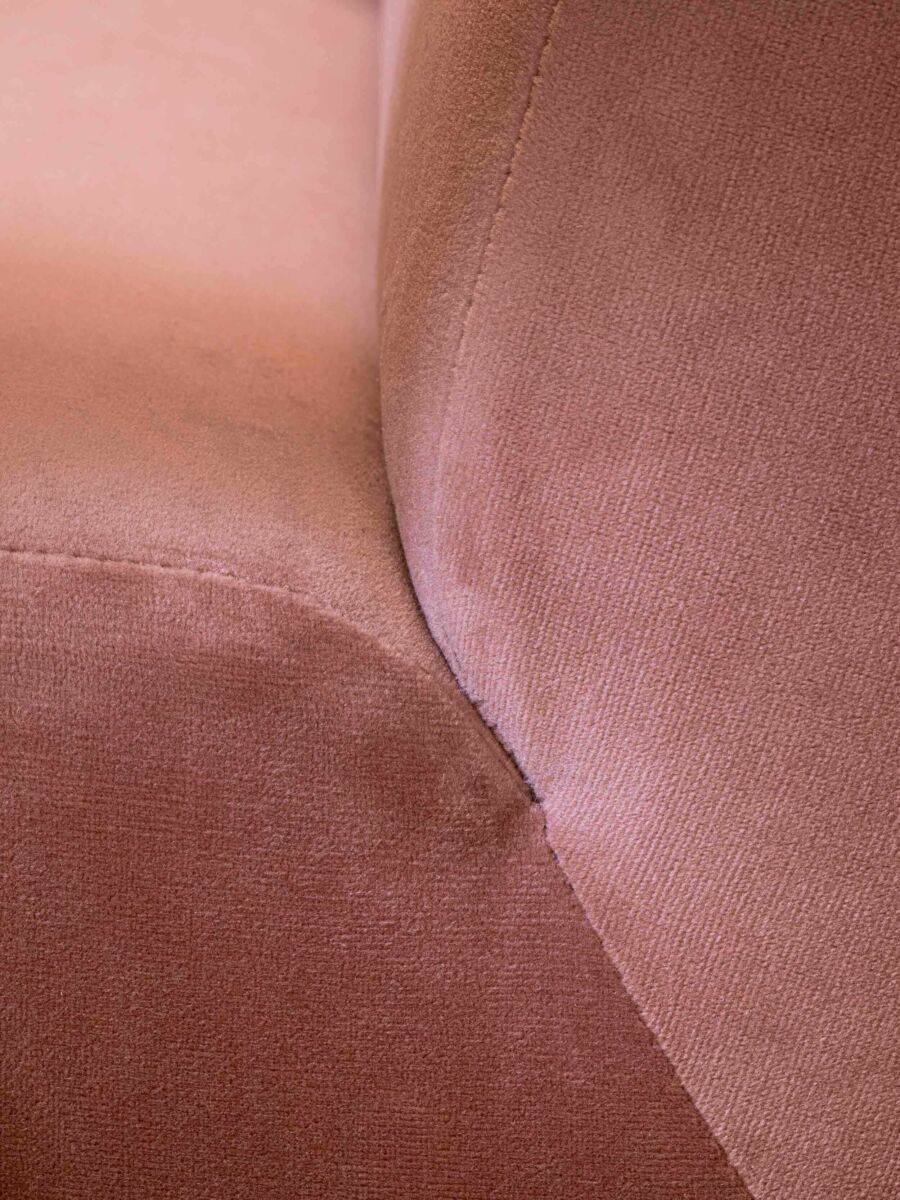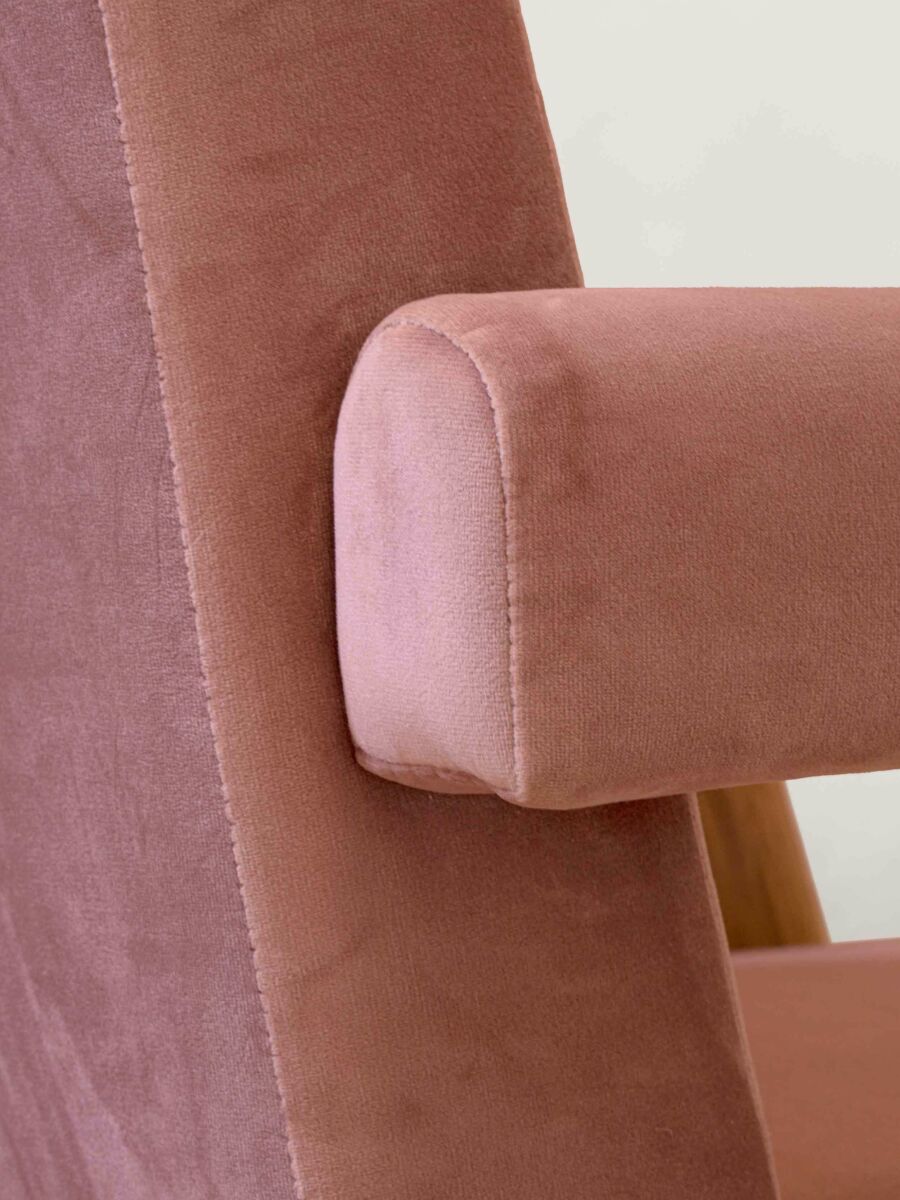 Product Description
Our Upholstered Office Chair is a re-edition of the model created for the High Court and Legislative Assembly in Chandigarh. The chair is also know as Committee Chair or Senate Chair. Our re-edition is true to the dimensions and external form of the original design, with improvements made to the structural elements and quality of materials to create a chair that is built to last. The external leg and arm frames are made of teak wood, while the inner frame is made of pinewood. High quality premium polyurethane foam in a carefully calibrated combination of densities is used to create the perfect ergonomic seating comfort. We offer the Upholstered Office Chair in select velvet fabrics, with rub counts close to 100,000.

The velvet fabrics in the product image on this page are Warwick Orchid and Warwick Mallard.
Product Specification
Standard dimensions
H 35.5 / D 27.4 / W 22.9
H 90.0 / D 69.5 / W 58.0
Materials
Teak (Tectona grandis)
Polyurethane Foam
Pinewood Inner Frame
Velvet Fabric
Metal Components
Other information
Arm Height -

26.8

68.0

Seat Height -

18.6

47.0
Download technical sheet

●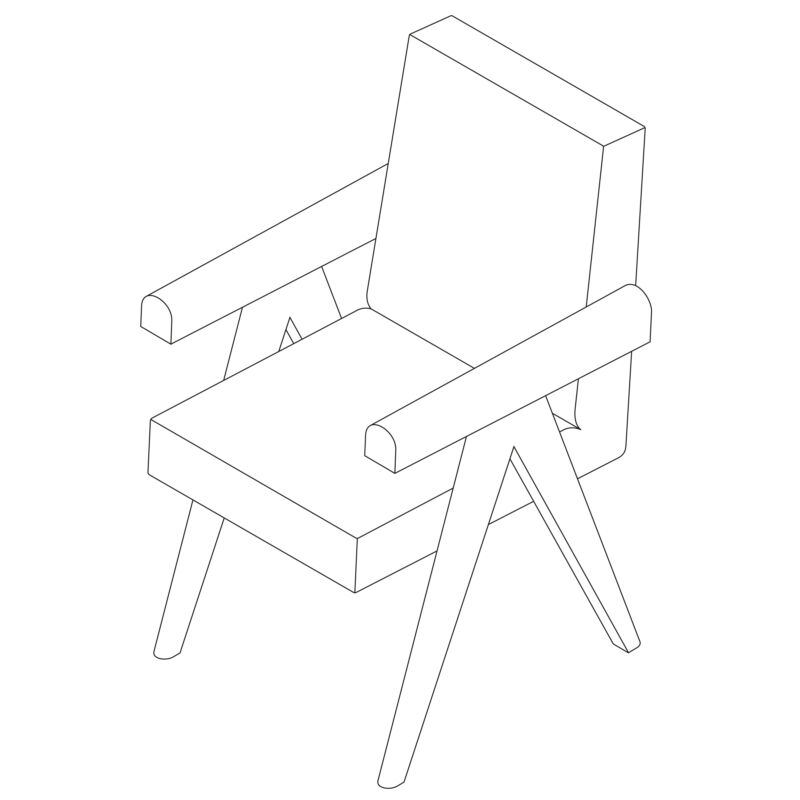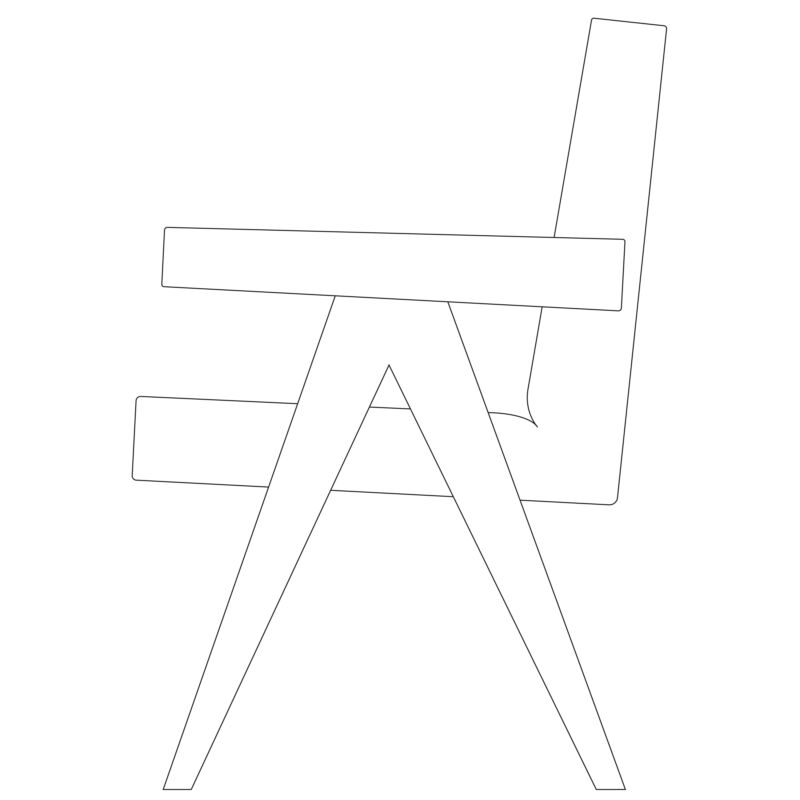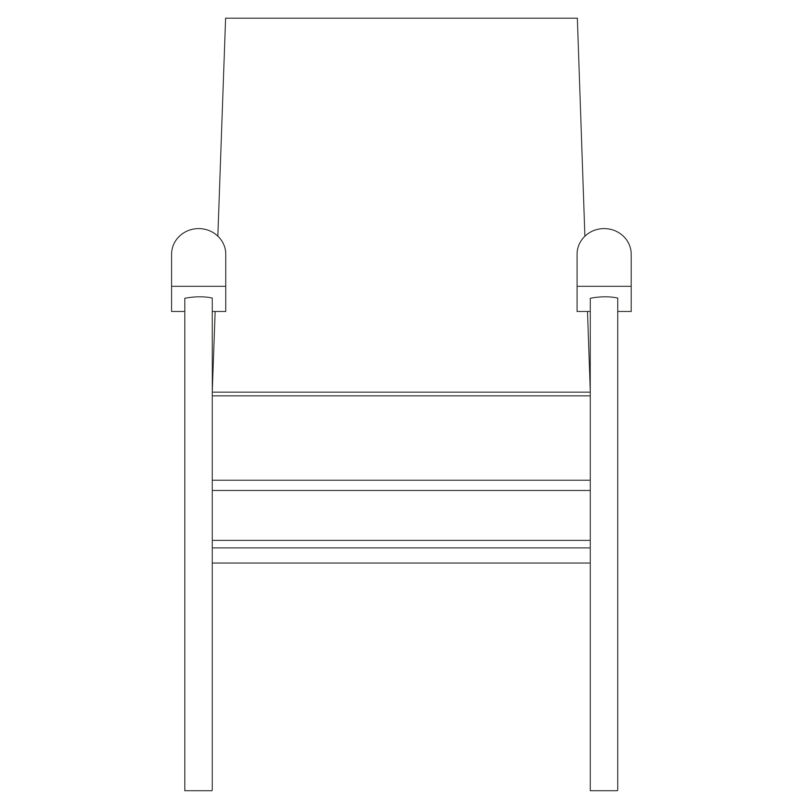 Wood and Upholstery Options
Wood Finish and Upholstery Fabric options for this product are shown below: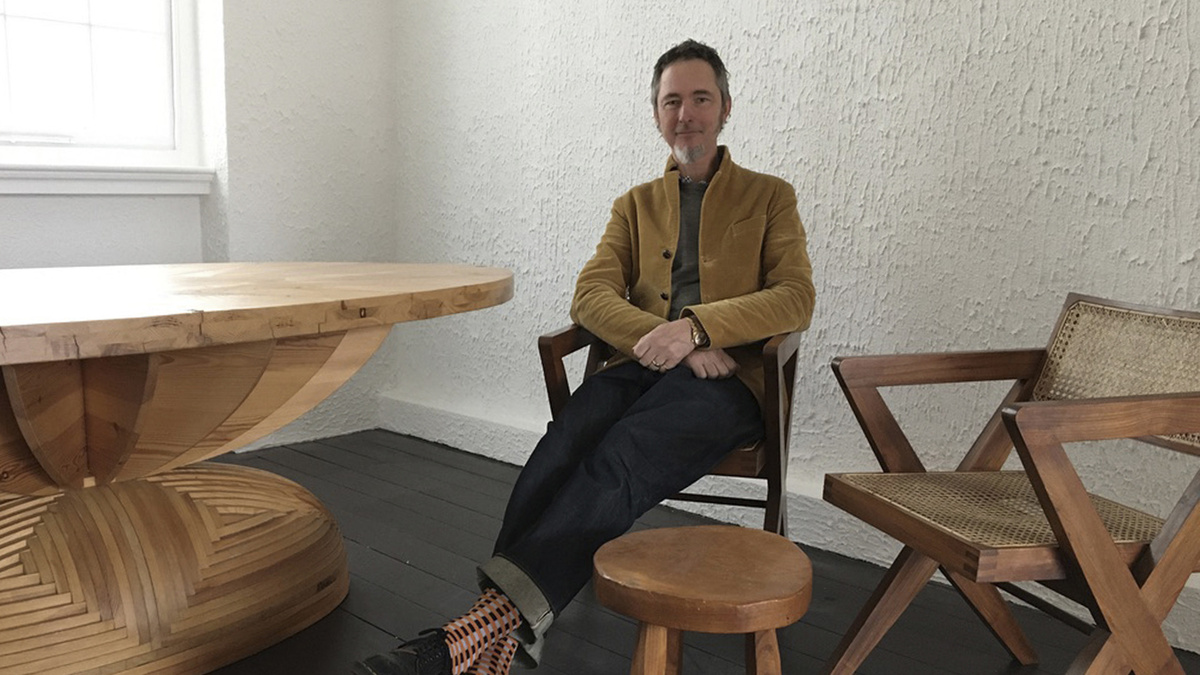 In Conversation With Concept Designer Nicholas Chandor: Thinking up Space
Nicholas Chandor makes spaces interesting. Over his three decade long career as a Concept Designer based in West End London, furniture acquisition has remained central to his multidimensional practice.
Read Journal