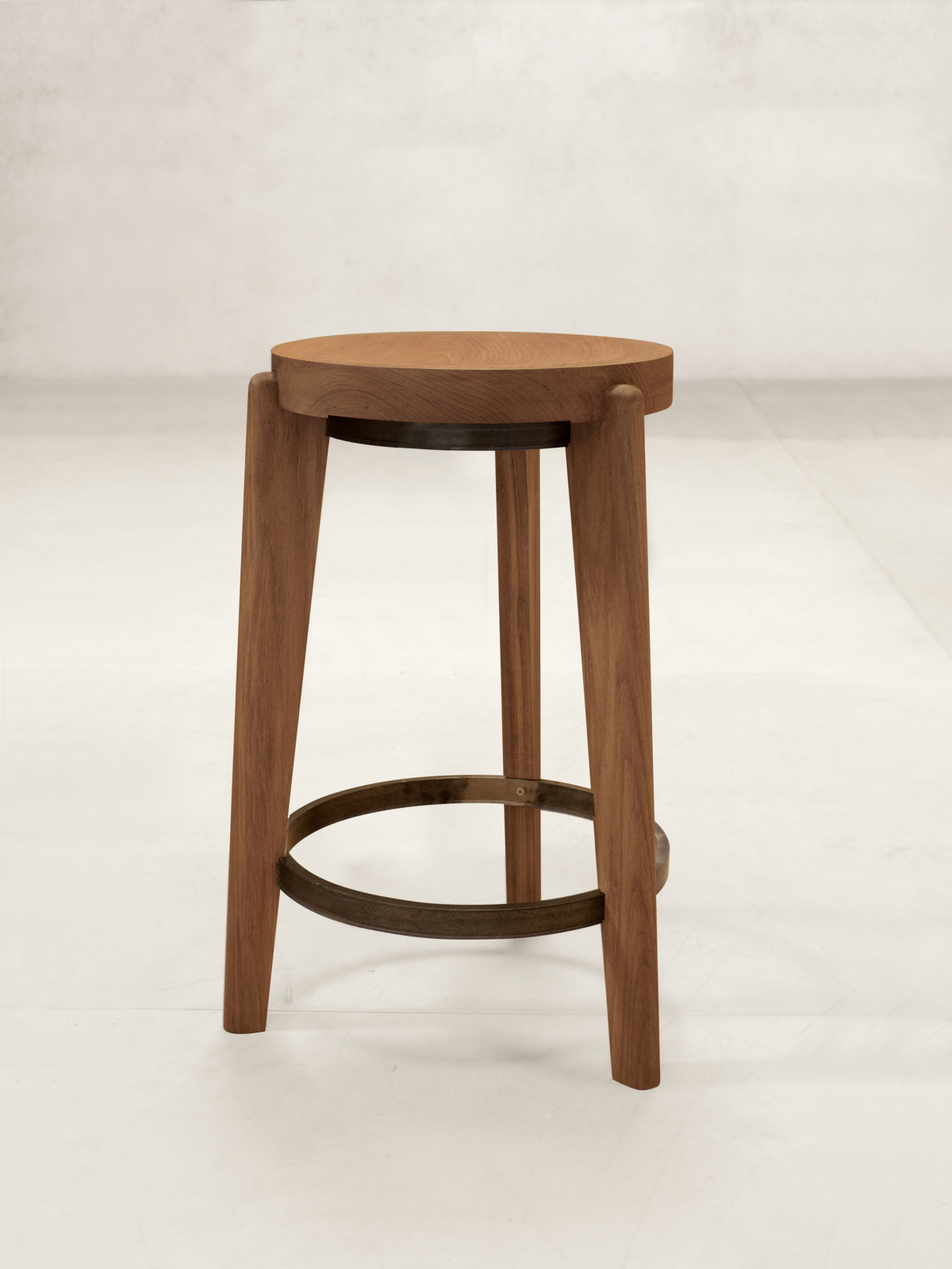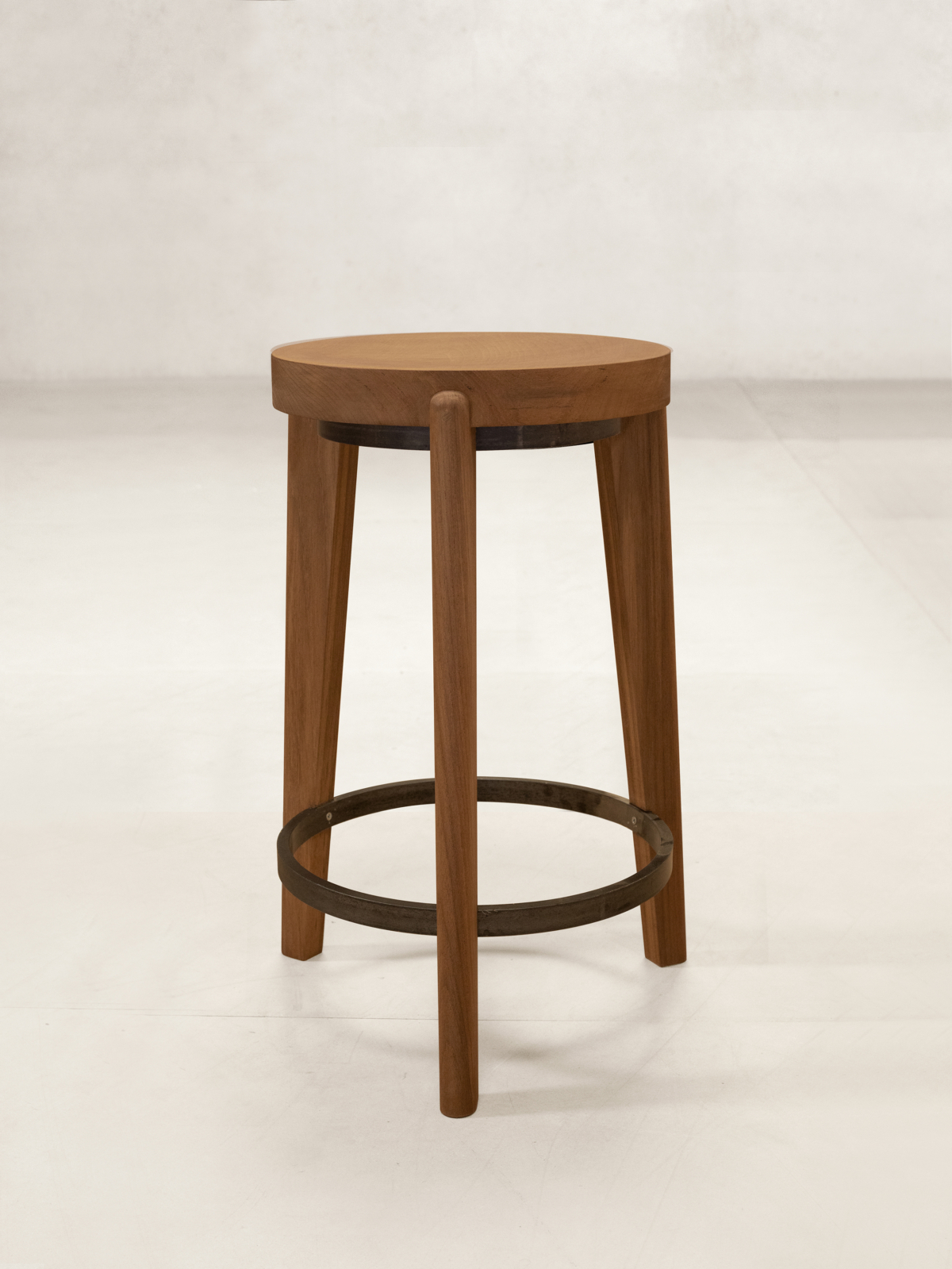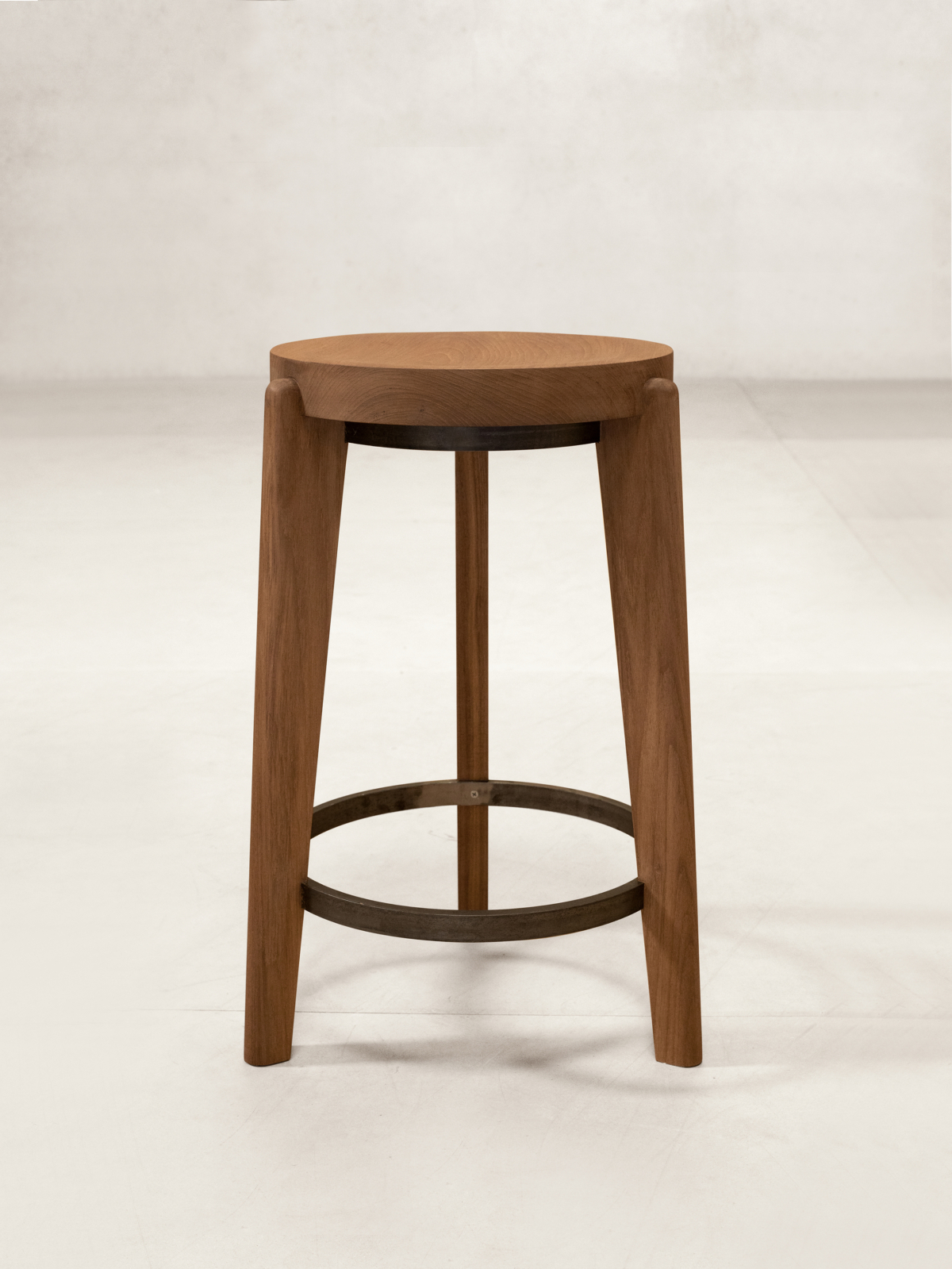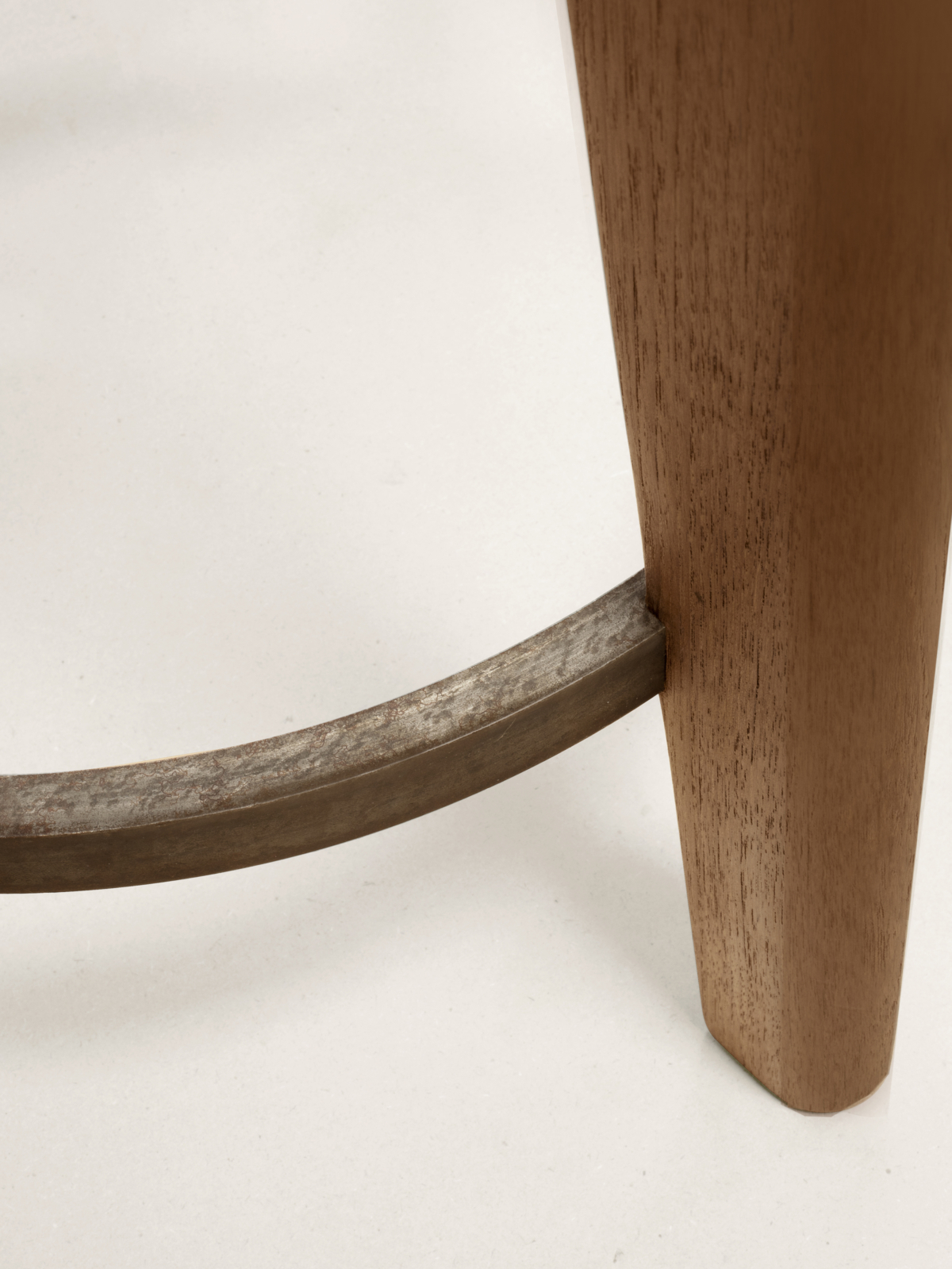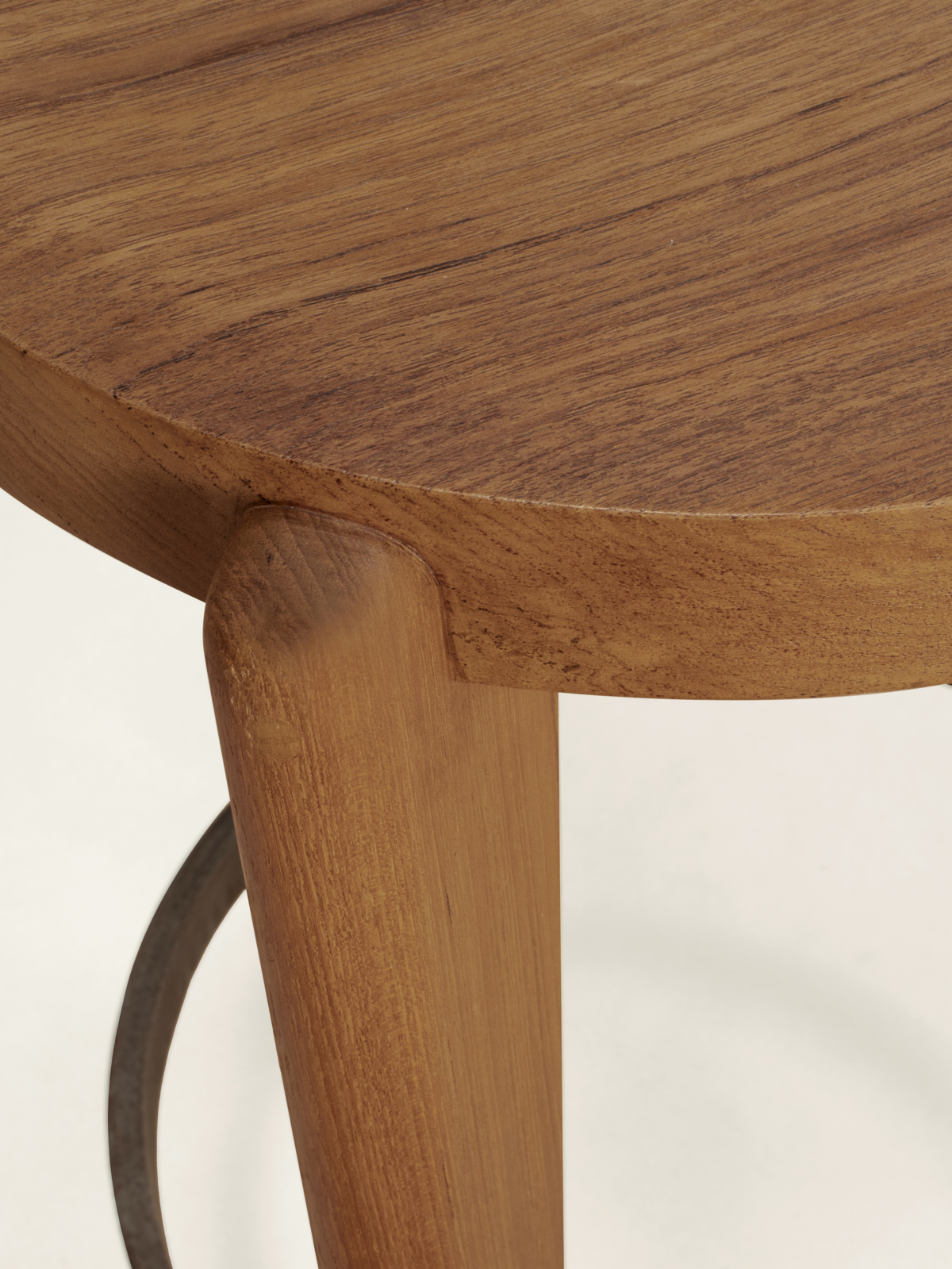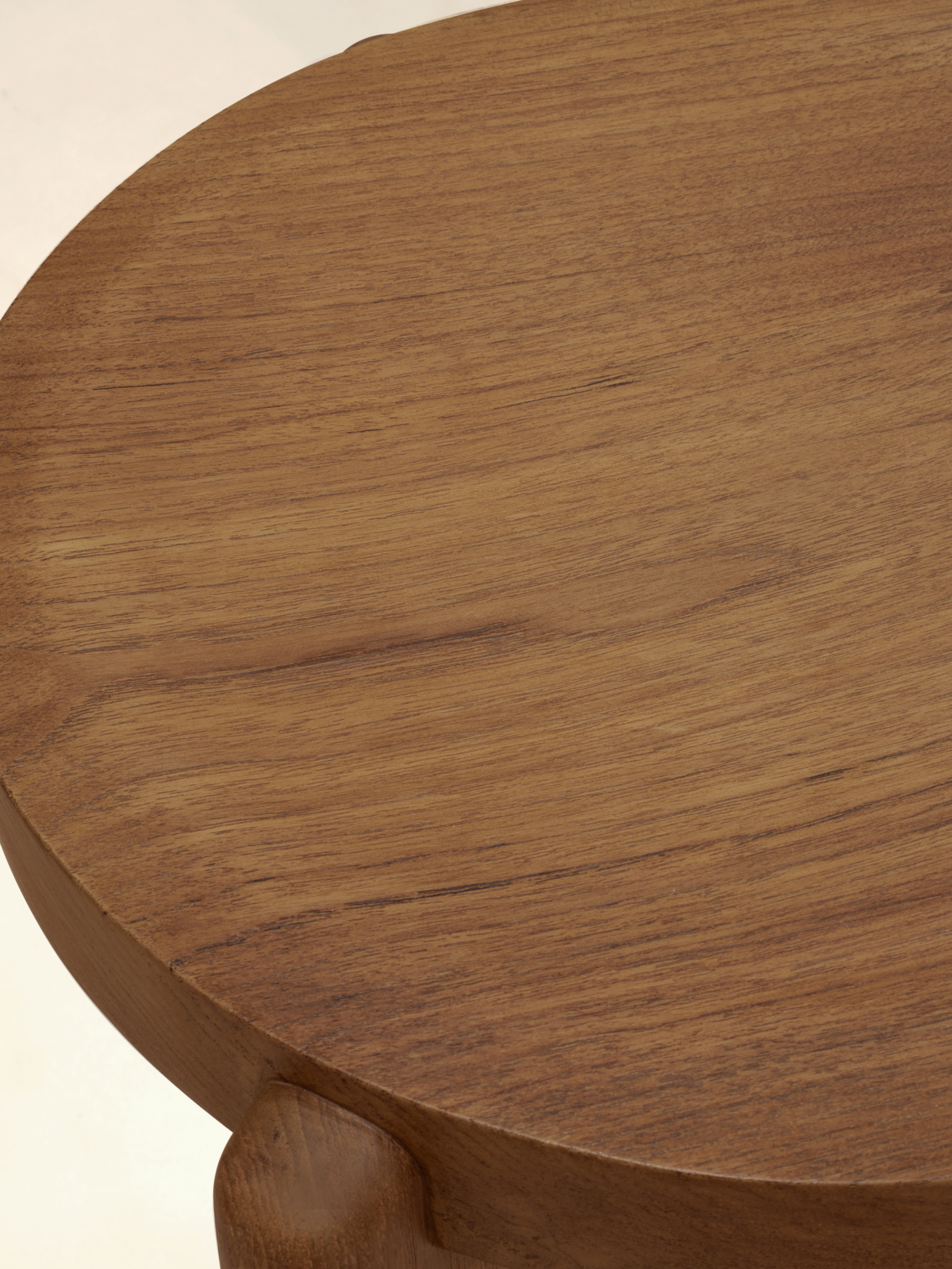 Product Description
The Counter Stool or Round Stool has a solid teak seat with two metal rings - one at the foot of the stool and a smaller ring supporting the seat. The seat is gently hollowed to make seating comfortable.
The metal rings are made of bright flat steel bars and have been fabricated using the hot metal rolling process that was commonly used in the early to mid 20th century. In this method, a flat bar of steel is shaped into a circle; and a weld is made at the point the two ends meet. The visible but inconspicuous inch wide weld grinding mark in the rings is due to this. The original patina of the raw material (which comes as flat bars) is retained to give the rings a weathered look. The screws used to fix the metal to the wood are also of the type used a few decades ago, although we have upgraded the quality from mild steel to stainless steel.
Product Specification
Standard dimensions
H 24.9 / D 16.8 / W 16.8
H 63.0 / D 42.5 / W 42.5
Materials
Teak (Tectona grandis)
Steel
Other information
Leg Width -

16.8

42.5

Seat Diameter -

14

35.5
Download technical sheet

●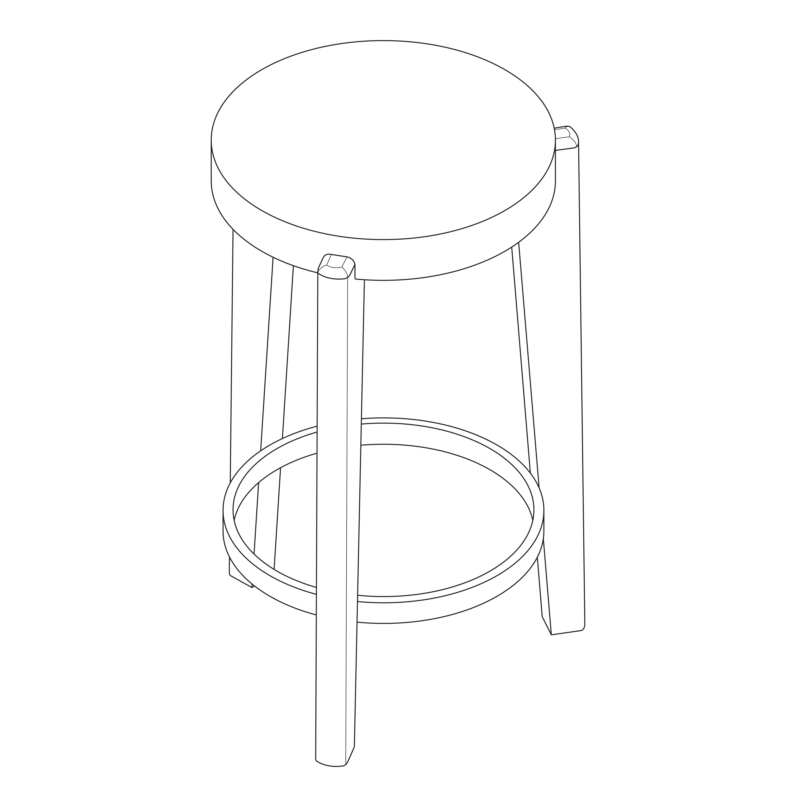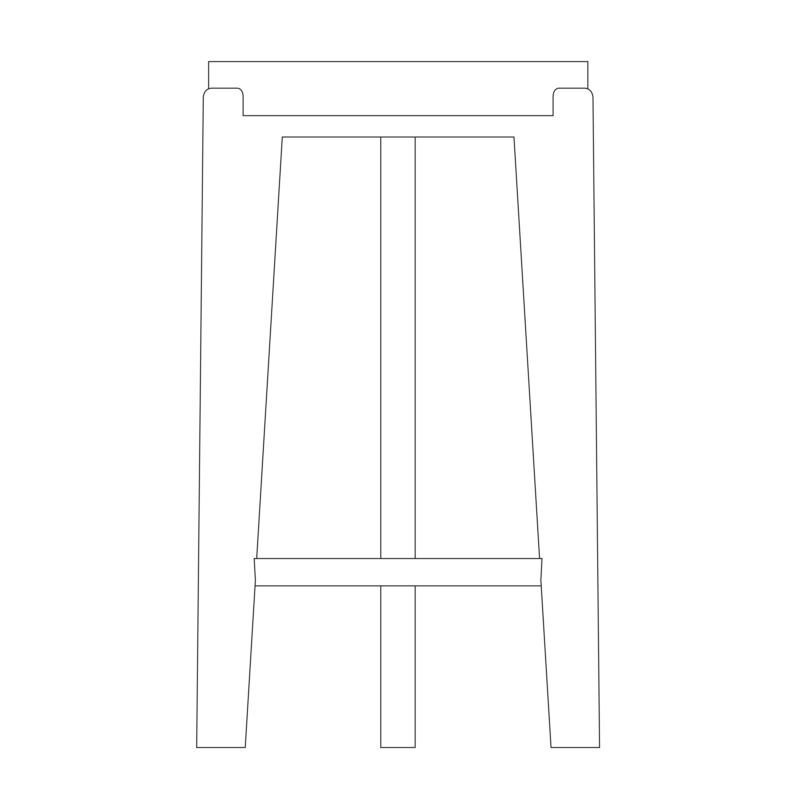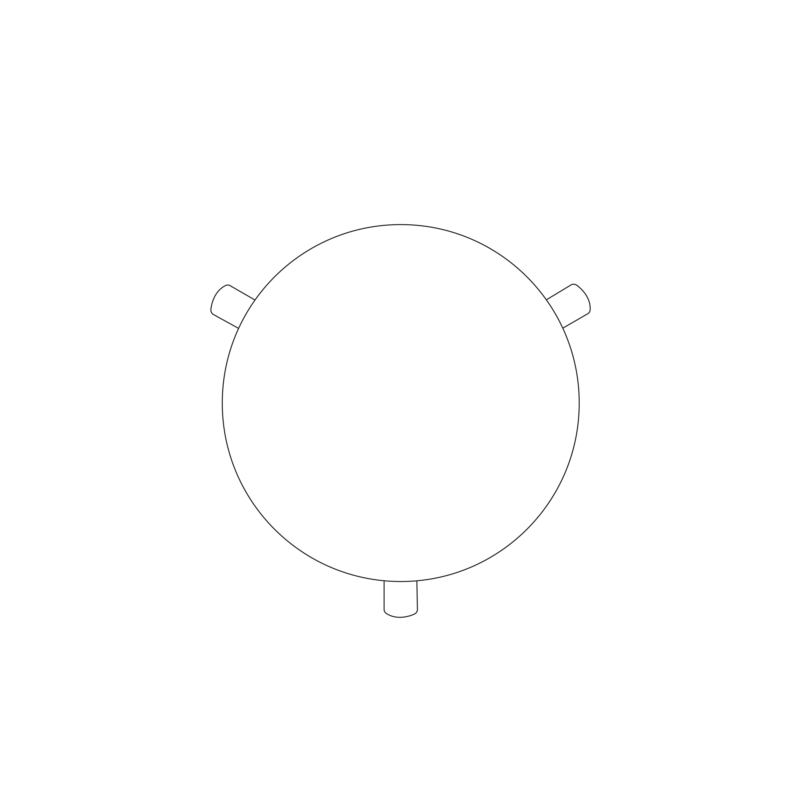 Wood Finish Options
We offer this product in Natural Teak and Dark Stain finish. The natural teak finish highlights the golden brown colour of raw teak and is finished with a transparent polish. The dark stain is a result of a single coat of water based wood stain, hand applied to give the timber a deeper hue. (Please note that each batch of teak is unique and actual shade may vary from the reference images.)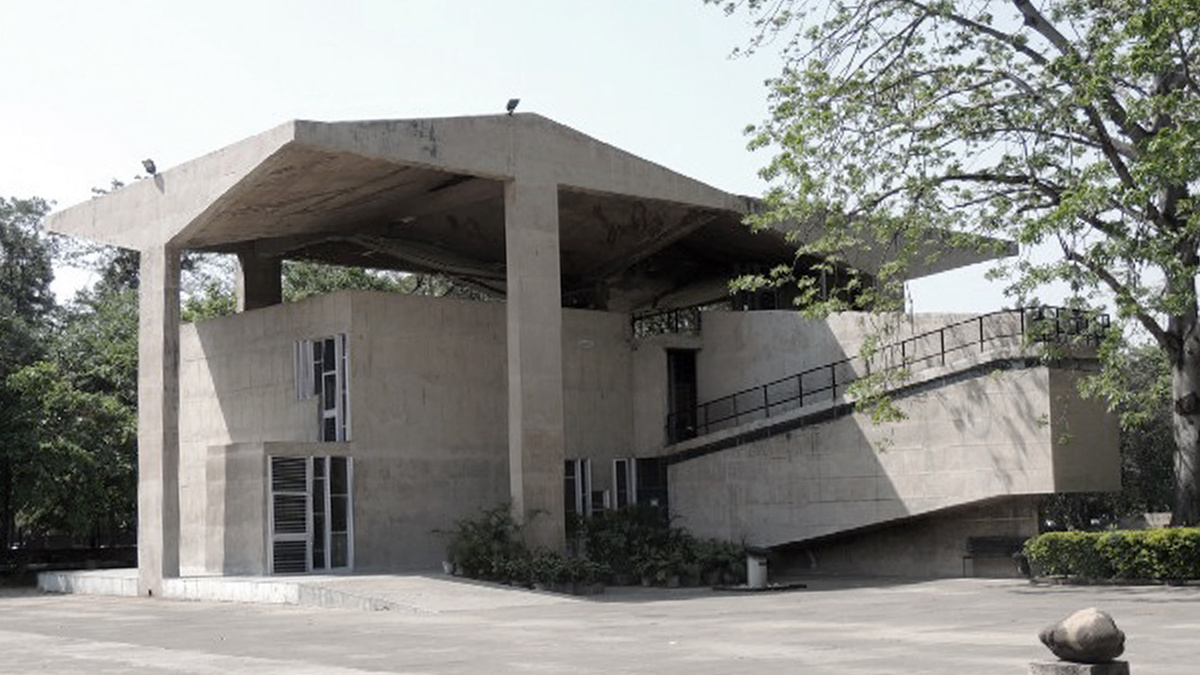 A Visit to the Chandigarh Architecture Museum
The Chandigarh Architecture Museum is one of my favourite buildings in Chandigarh. Designed by architect S.D. Sharma, a protege of Corbusier and Jeanneret, the building draws inspiration from the Pavillion Le Corbusier in Zurich.
Read Journal