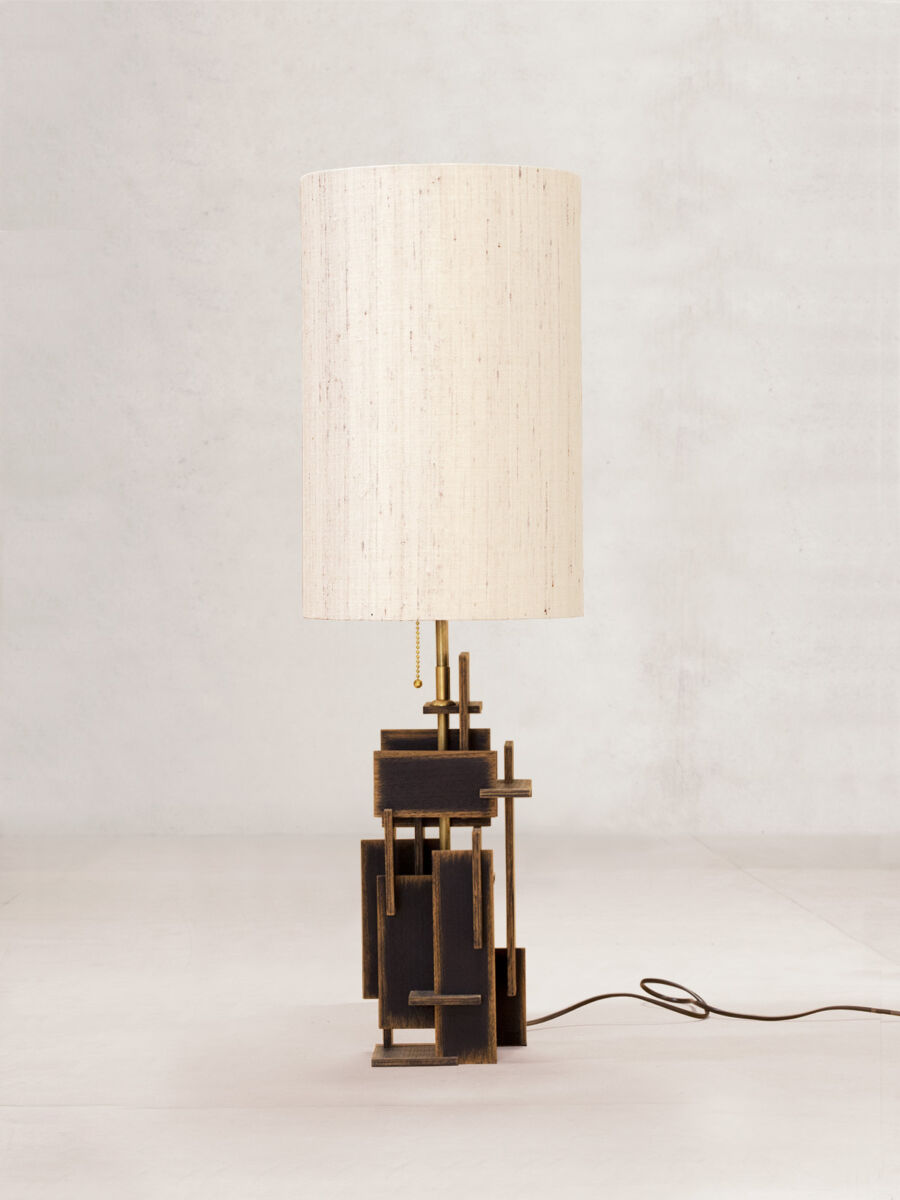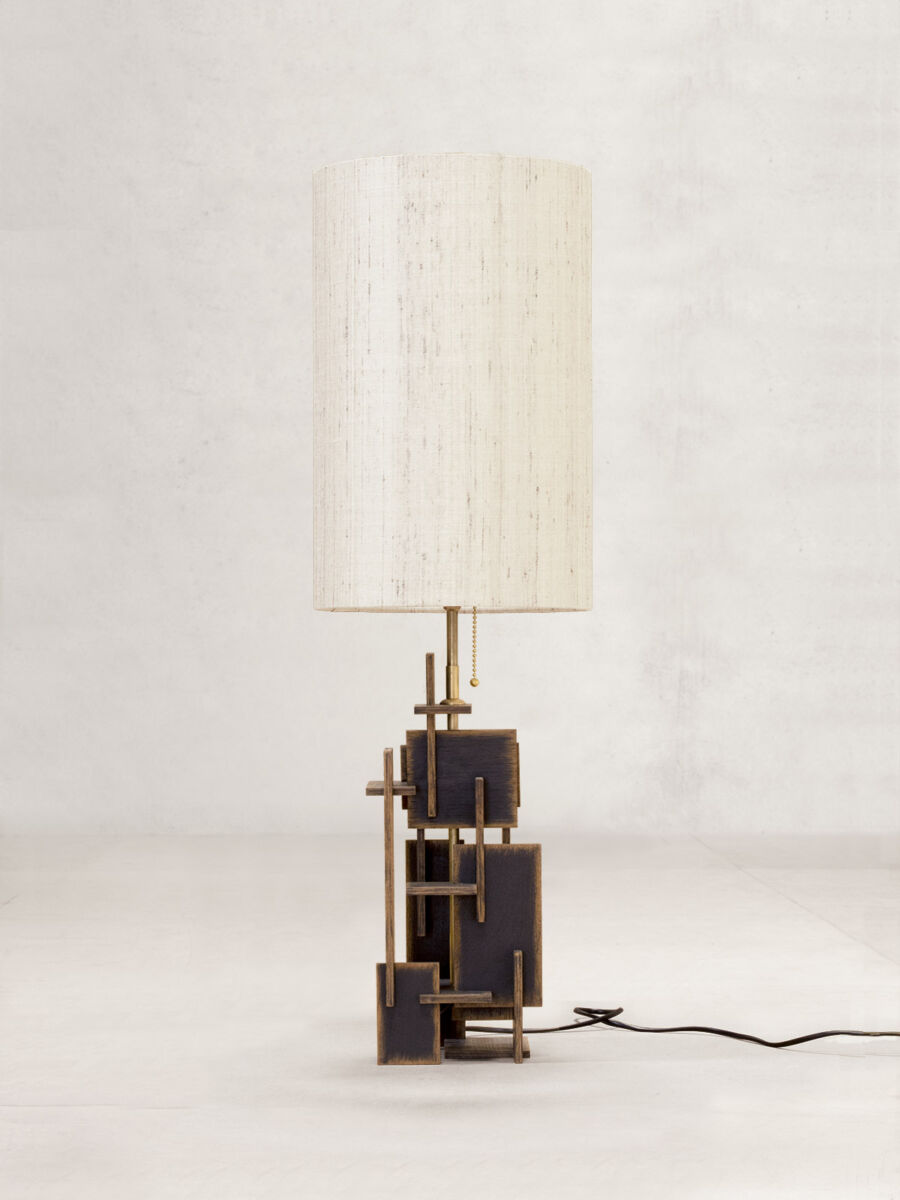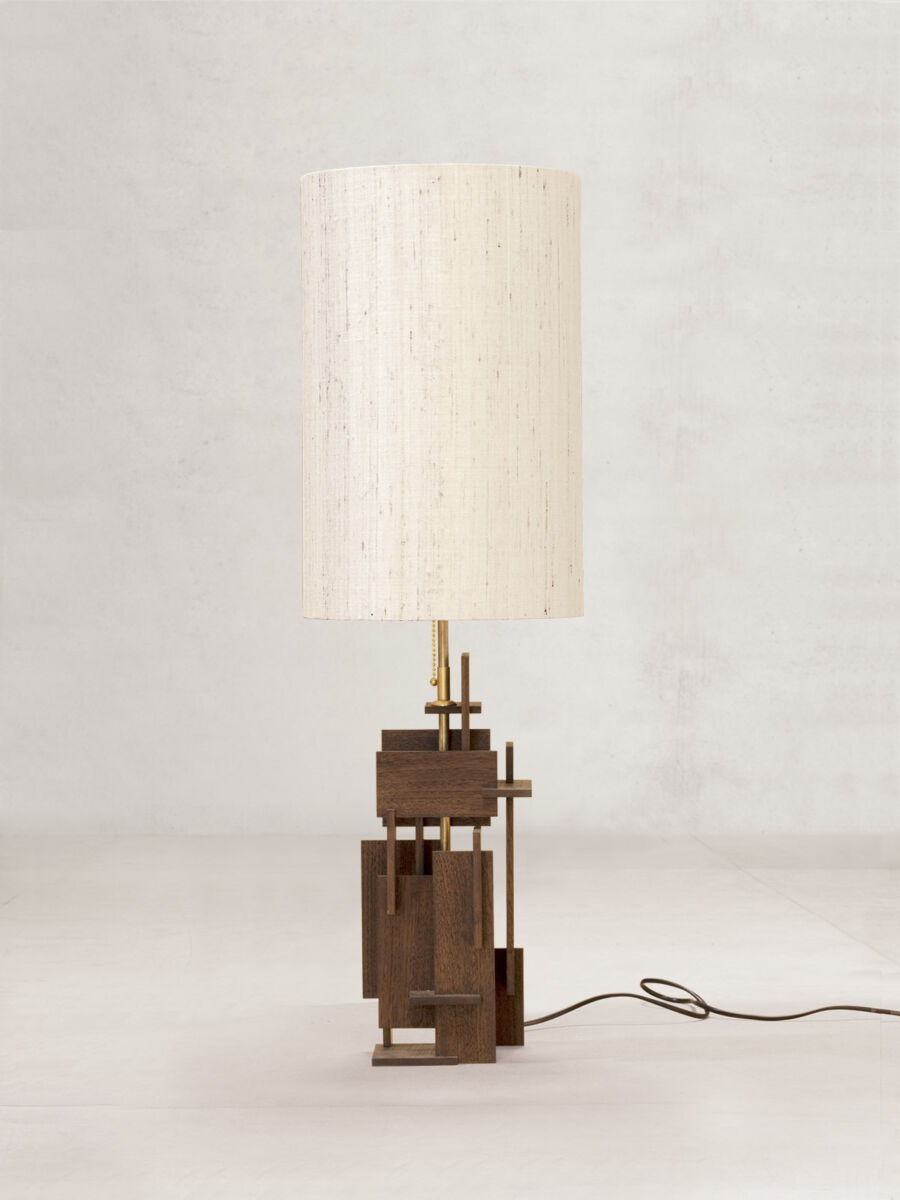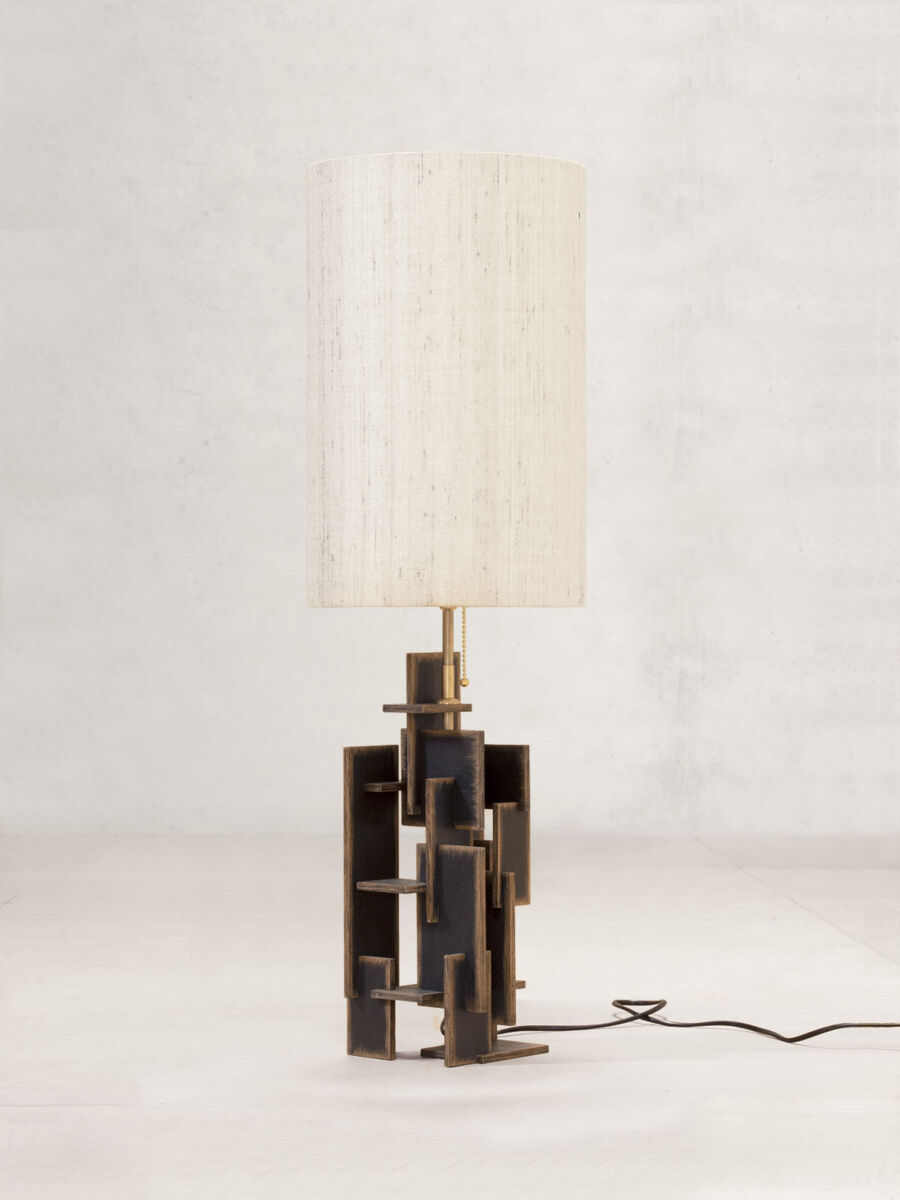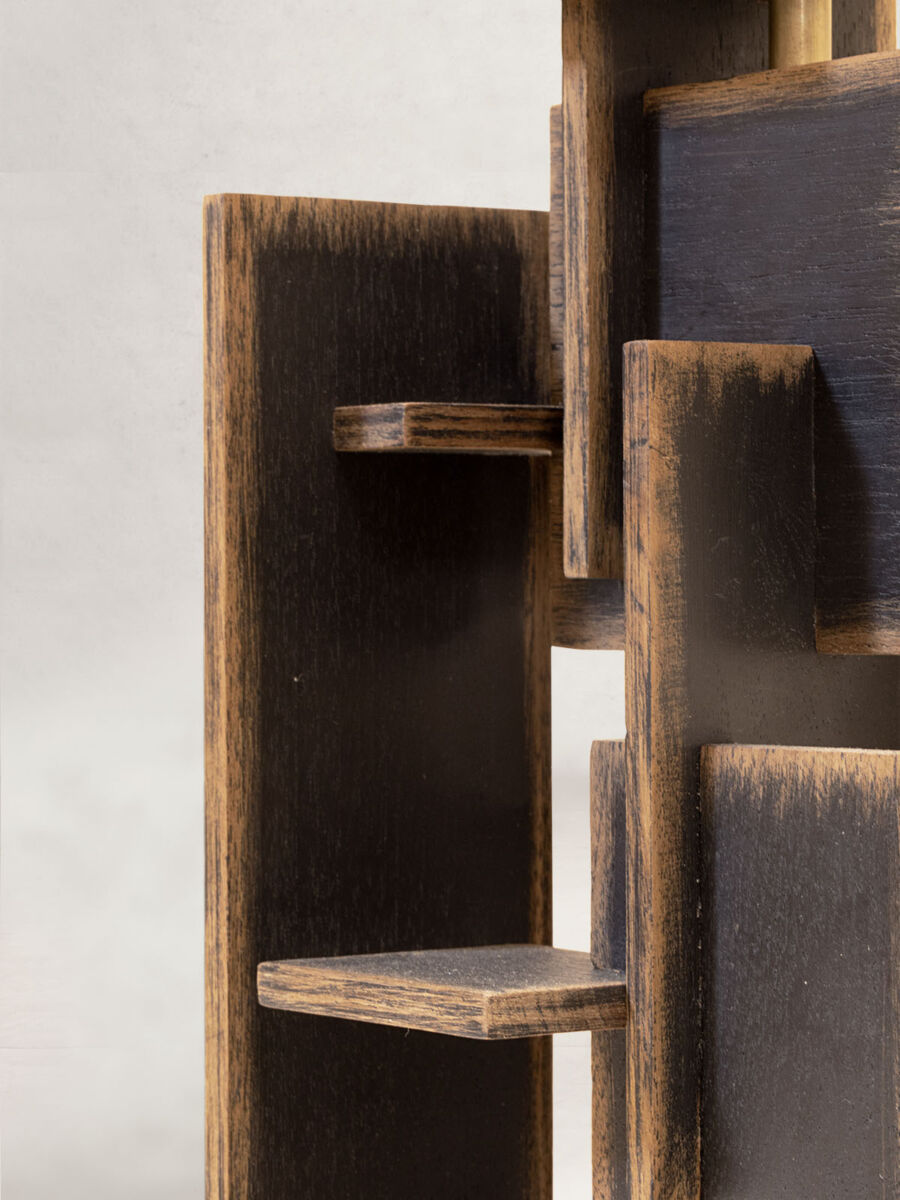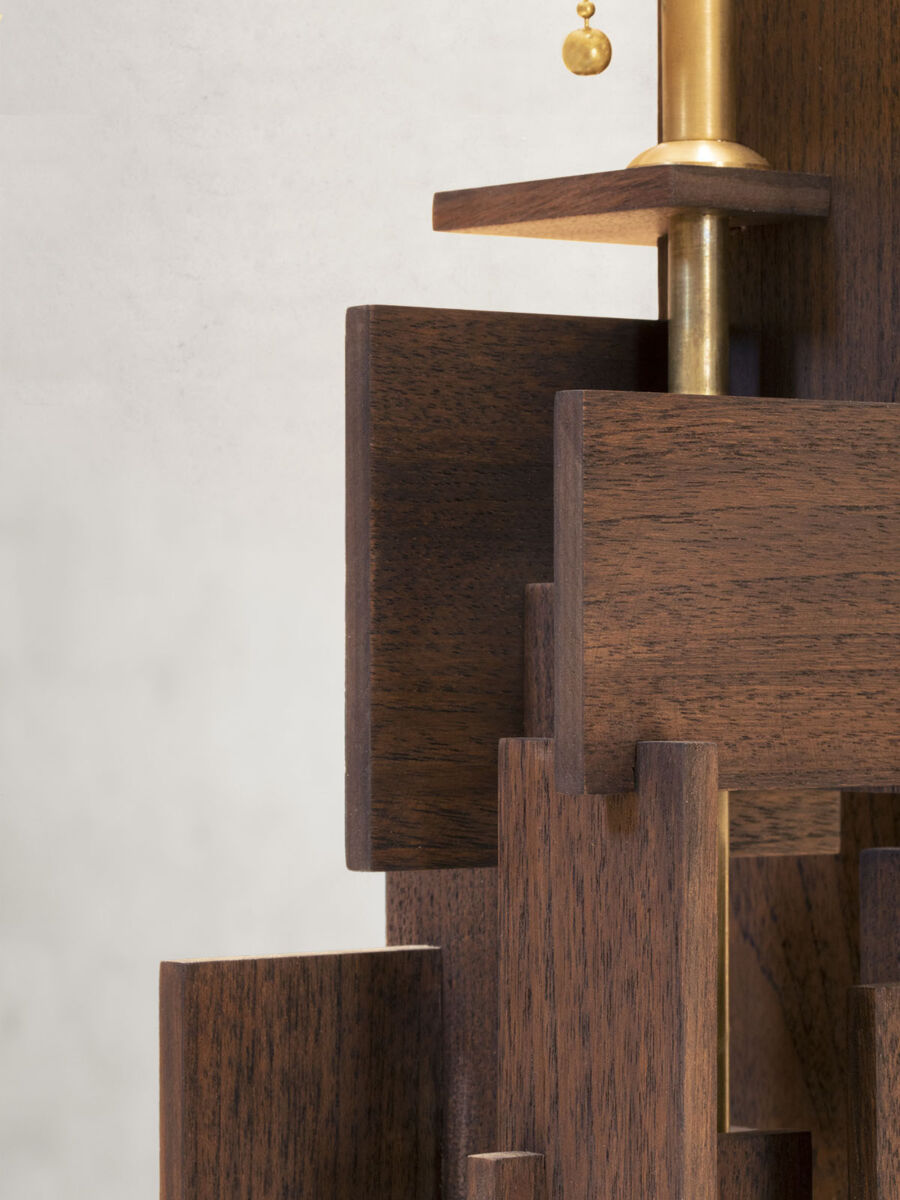 Product Description
The Cardhouse Lamp is based on the principle of recycling that is central to other x+l products such as the Room Divider, Floor Lamp and Table Lamp. It has a base made with upcycled pieces of teak wood that are arranged to intersect and stack up in the manner of a house of cards.
Product Specification
Standard dimensions
H 31.9 / D 10.1 / W 10.1
H 81.0 / D 25.5 / W 25.5
Materials
Teak (Tectona grandis)
Brass and Metal Components
Silk & Cotton Fabrics
7 w LED Bulb (warm white)
e27 Bulb Holder (screw type)
Region Specific Plug
Other information
Lampshade Diameter -

10.1

25.5
Download technical sheet

●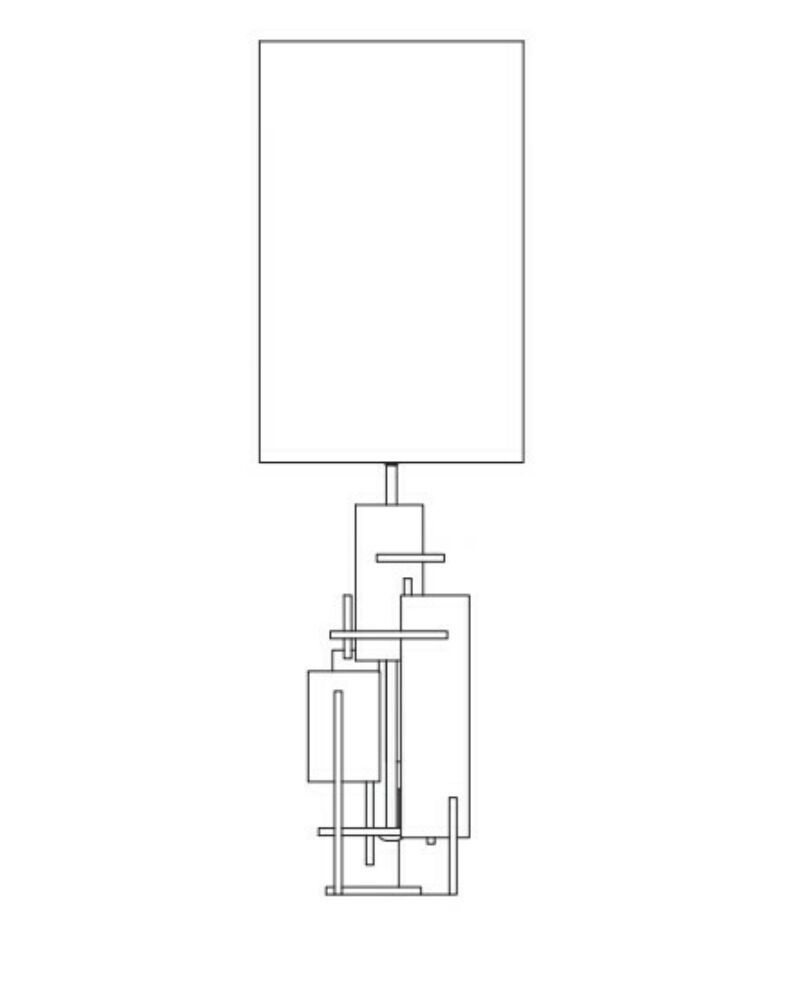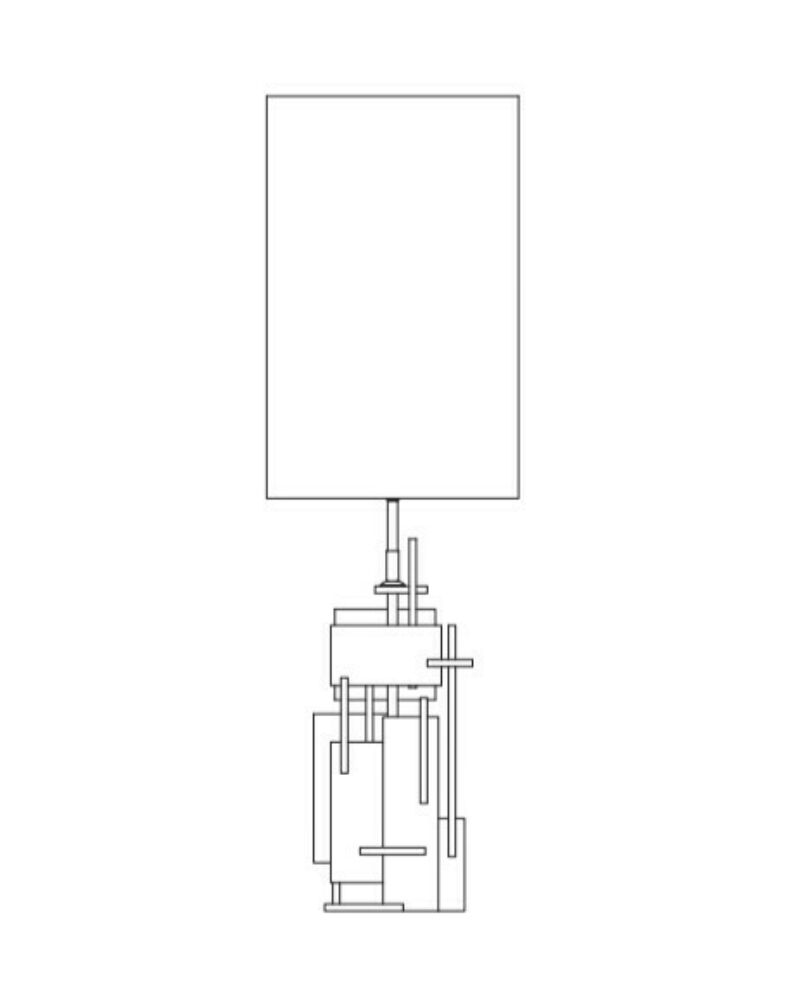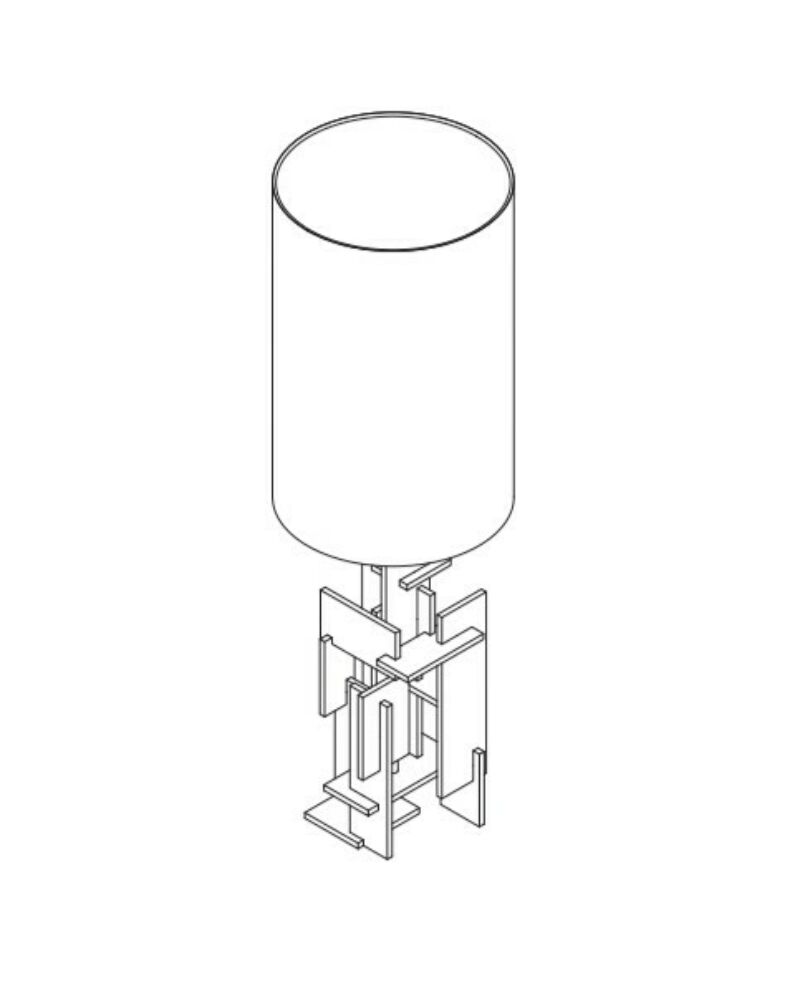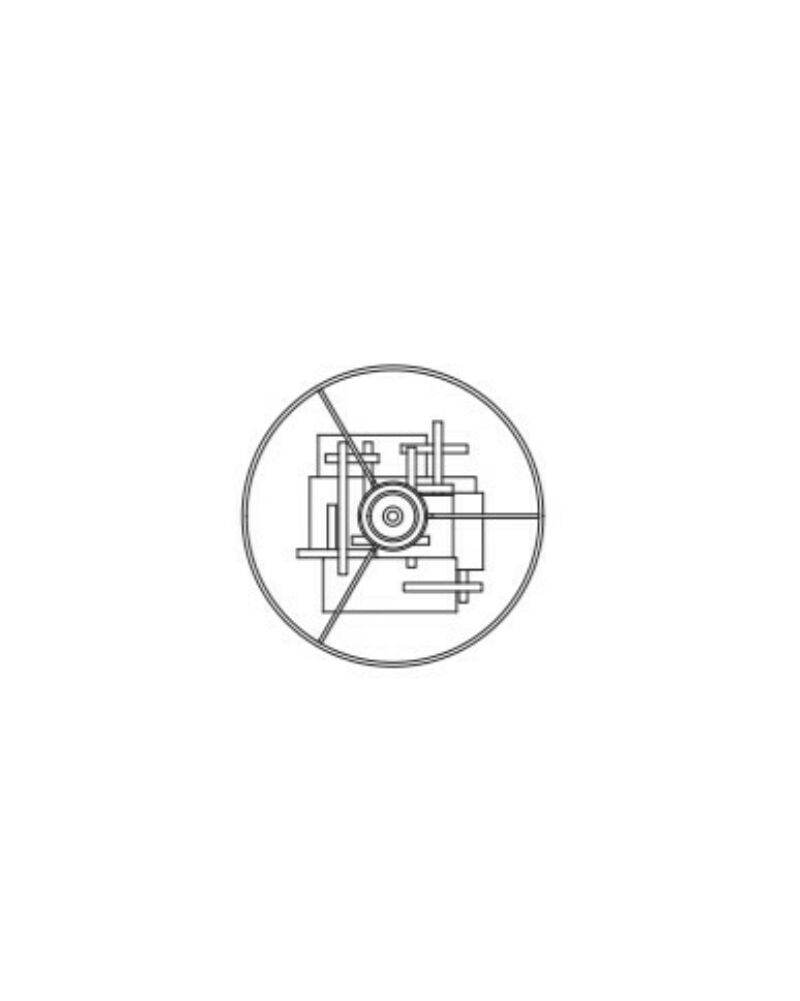 Product Options
The lamp shade is made with handwoven 'khadi' silk fabric (Tanga Natural).

The base is available in a choice of two wood finishes - distressed black and Z4 walnut as you see on the images.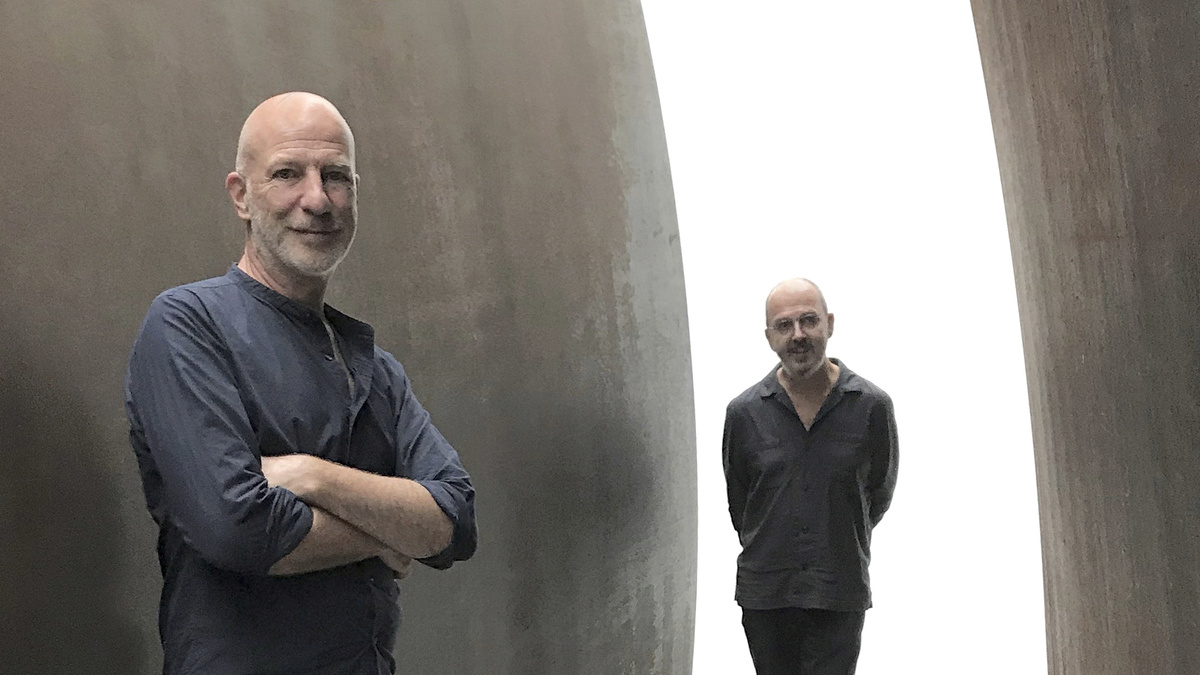 In Conversation With Design Duo X+L: Simple Ideas That Last
x+l founders, Xander Vervoort and Leon van Boxtel, started their design studio in 1995. In this interview, they speak about their design journey, inspirations, and their collaboration with Phantom Hands.
Read Journal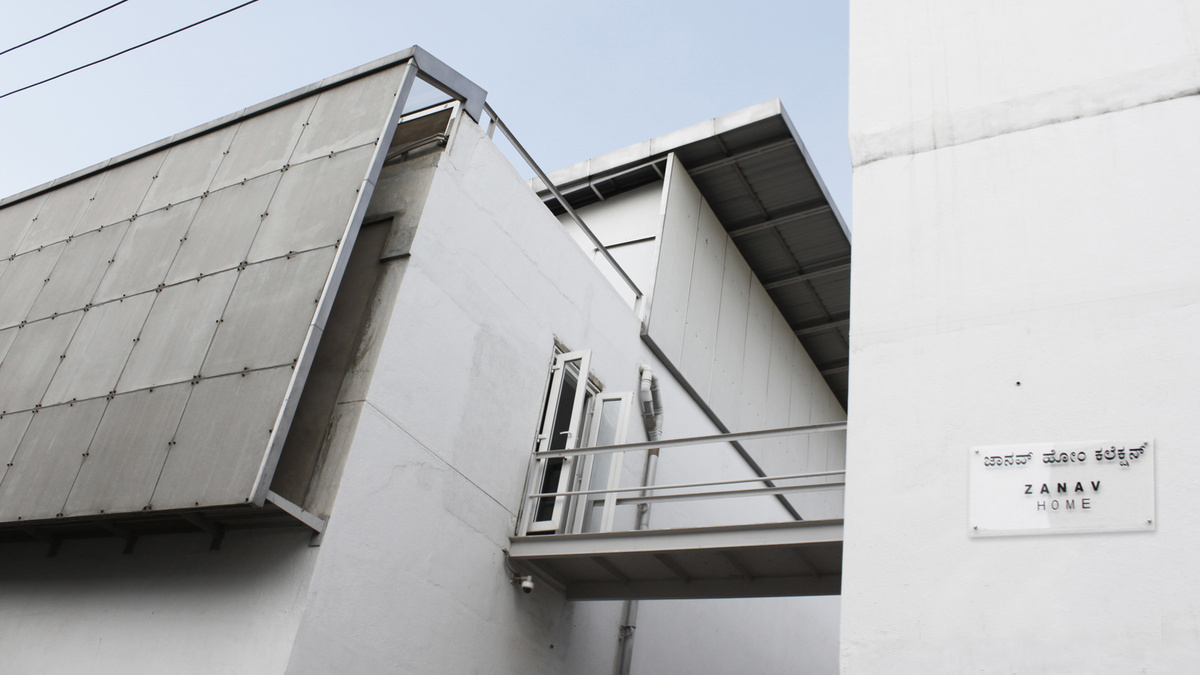 In Conversation With Textile Maker Ravi Khemka: In Search of the Infinite Elegance of Grey
Ravi Khemka established Zanav Home in the early '90s and supplied fabrics to leading international furnishing brands until 2015. Since then he has been chasing after a single colour - grey. Read his intriguing story.
Read Journal