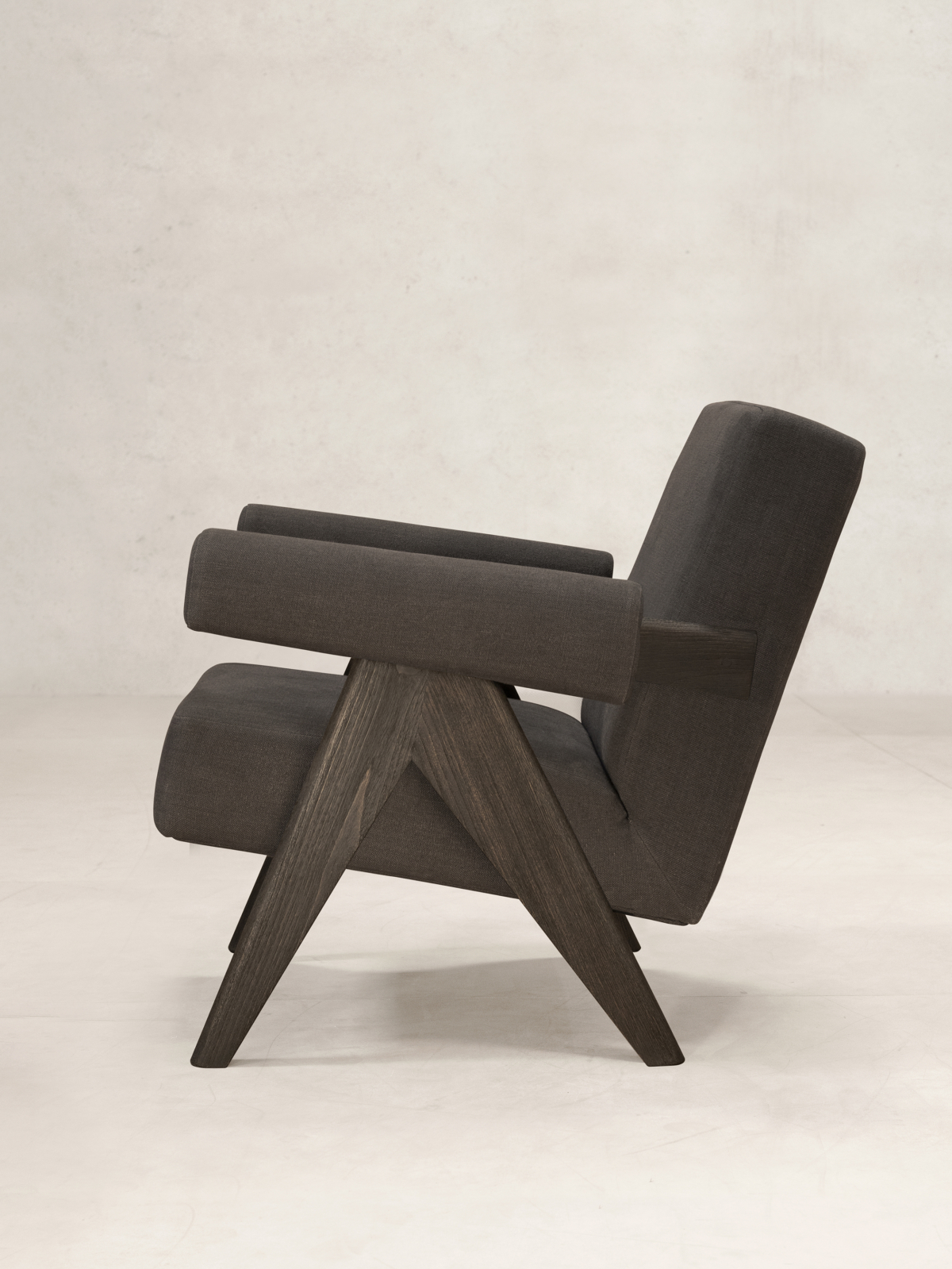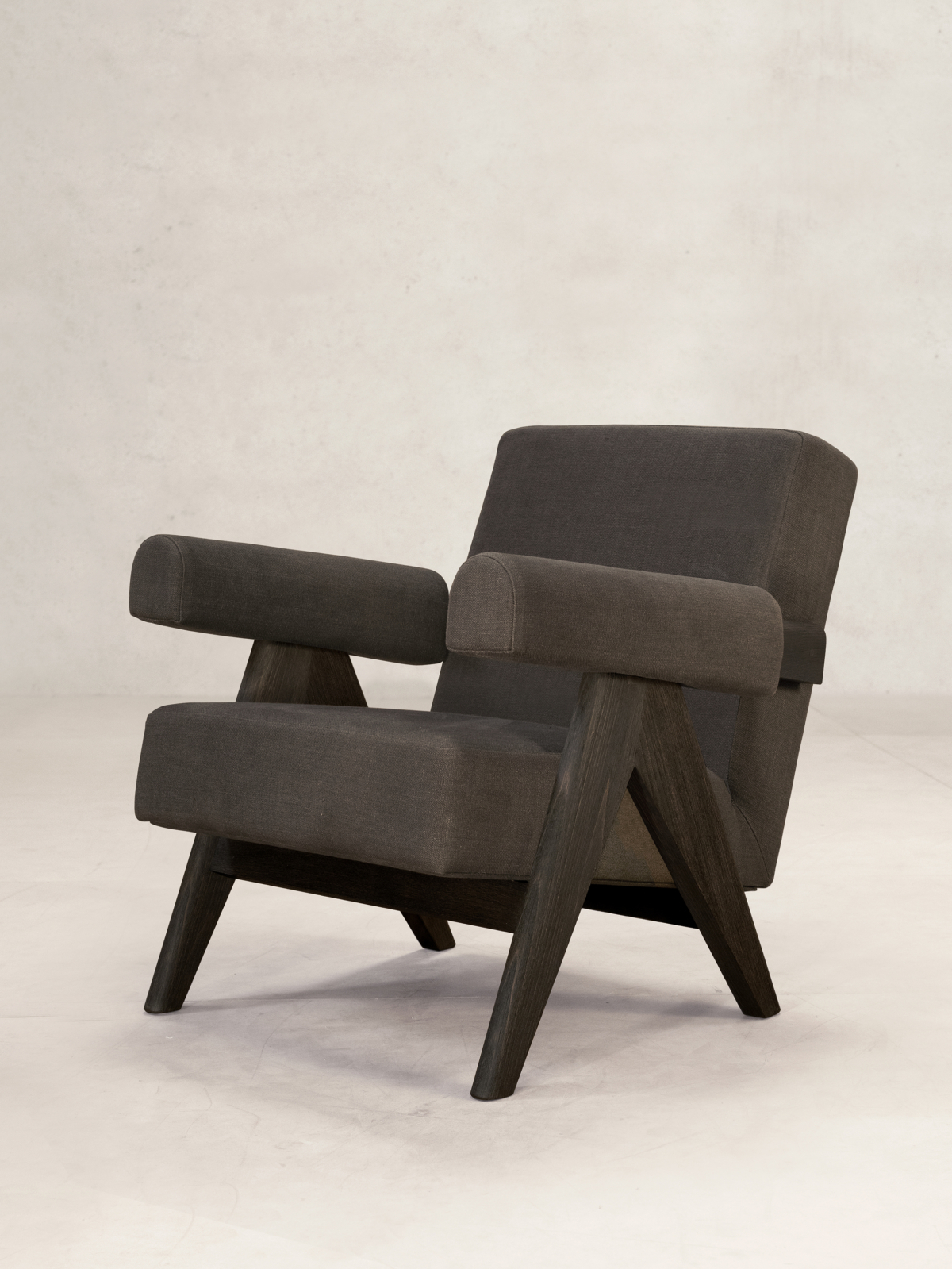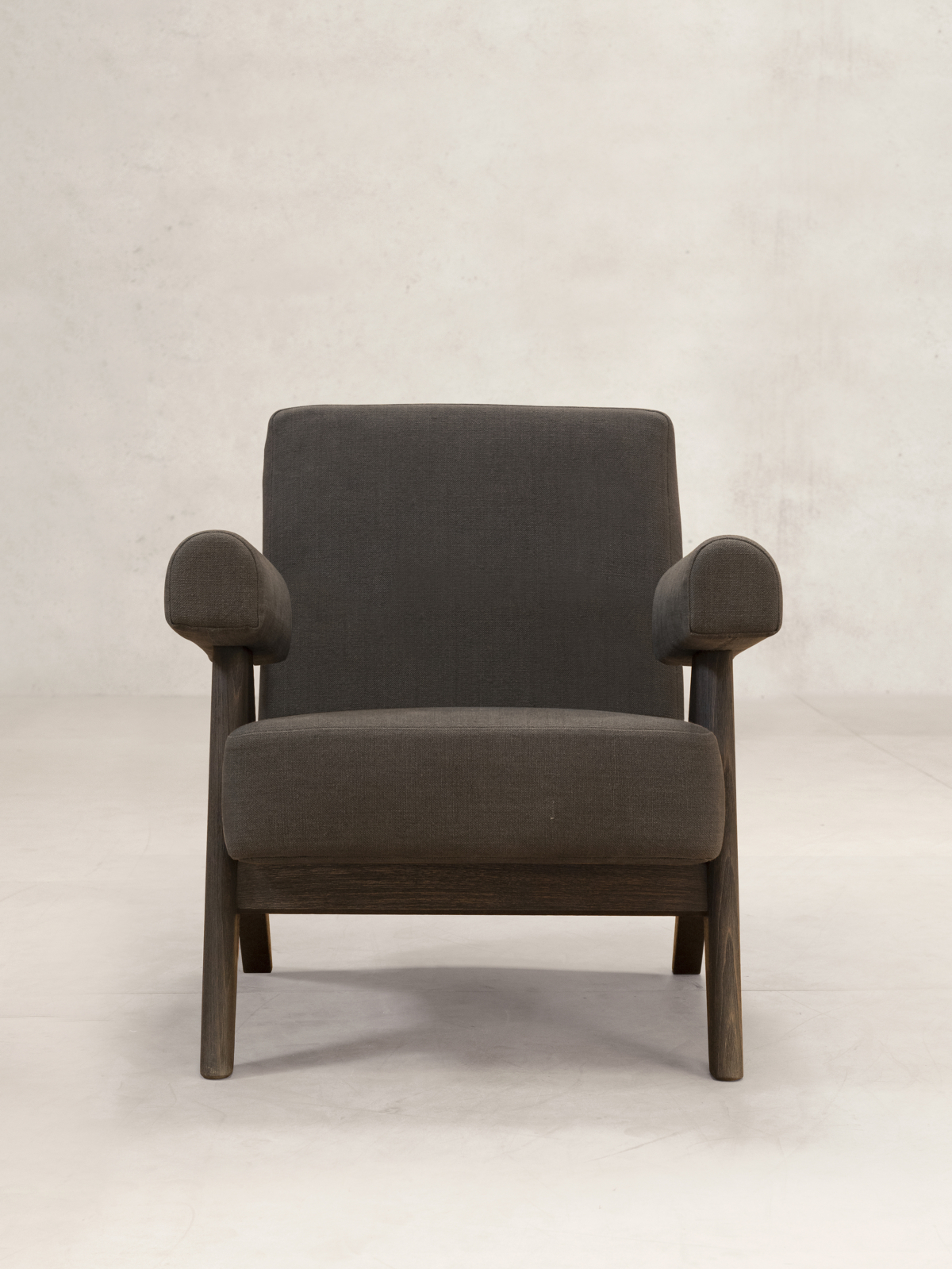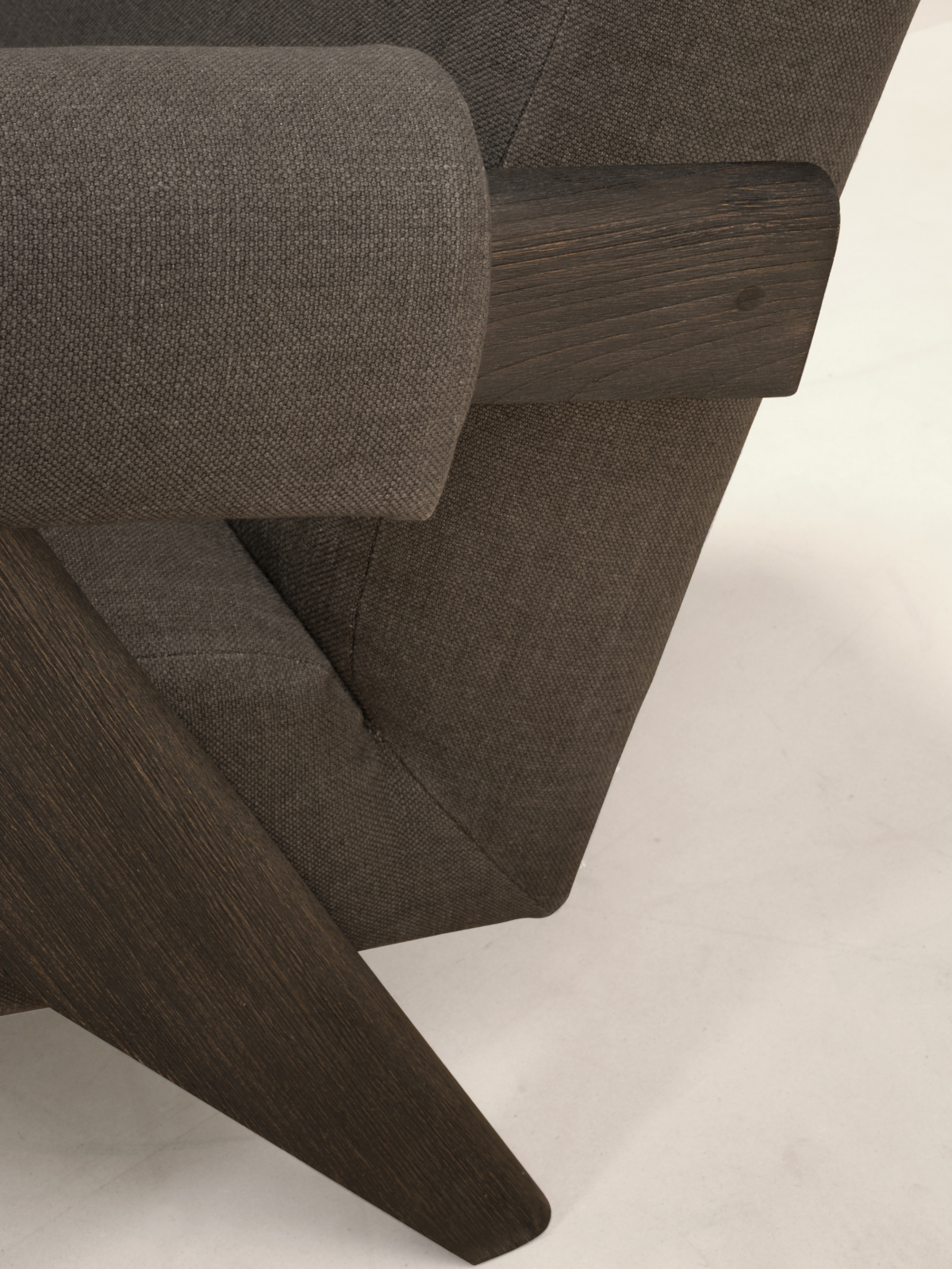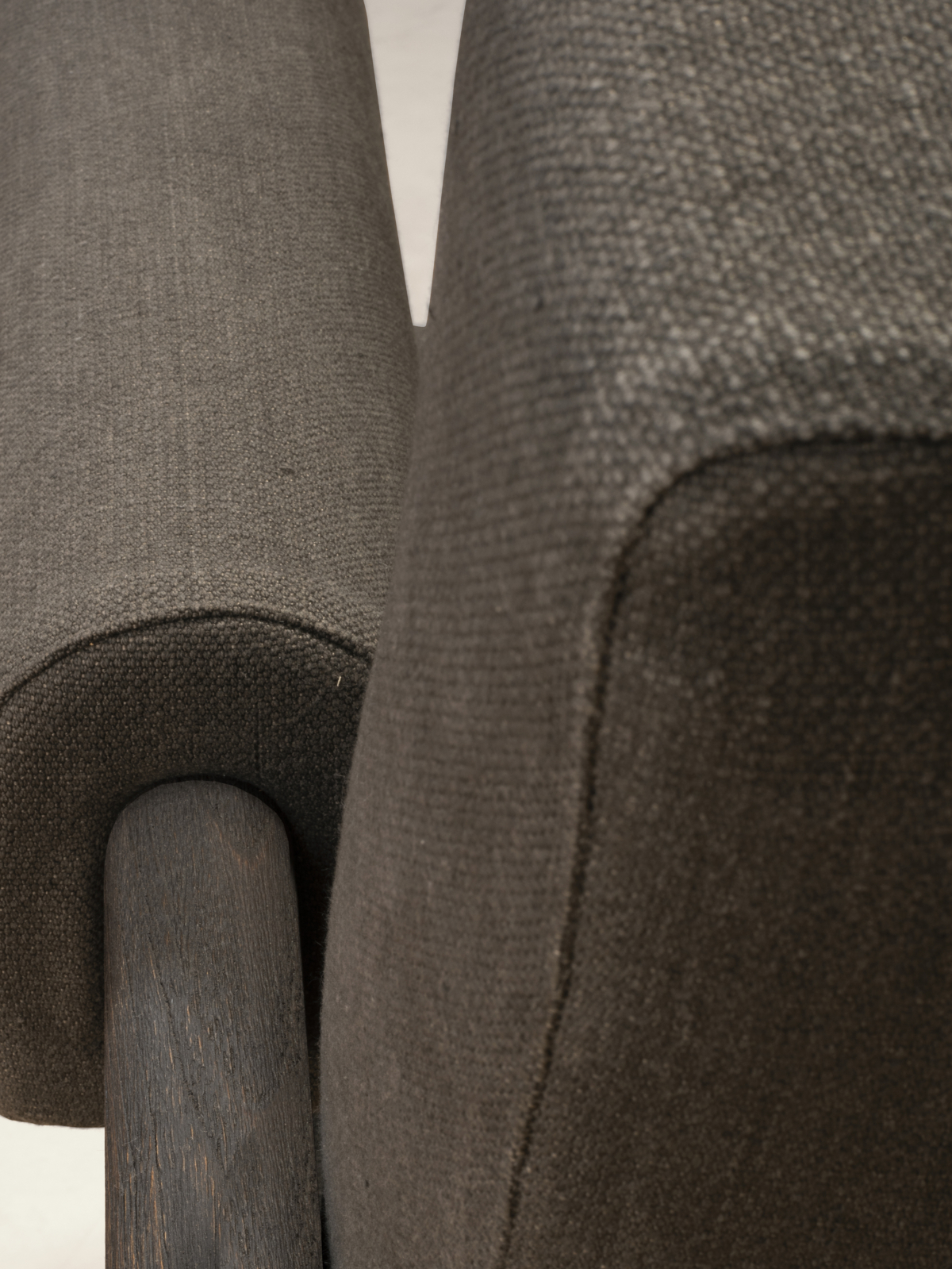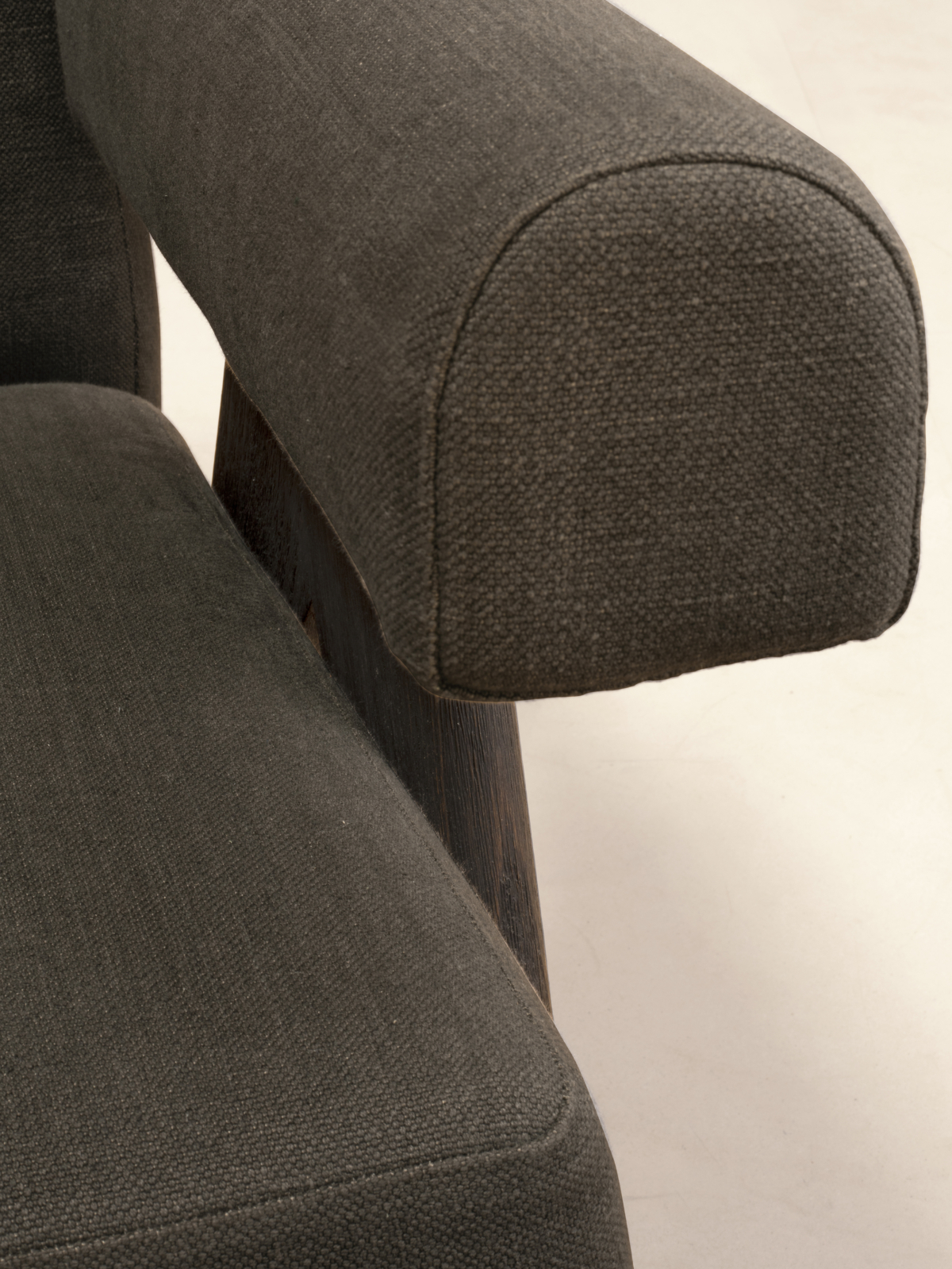 Product Description
This special edition of the Upholstered Easy Armchair is upholstered in a cotton/linen blend fabric called Andaman Slate created by the textile maker Zanav. The fabric has been woven using a simple Panama weave pattern and dyed to a slate black colour.
The entire yarn production process - from yarn winding, warping, denting, drawing to dyeing - is done by hand. The yarn is dyed using the specialized vat dyeing process, in which the yarn is turned manually in and out of a vat containing solubilized dyes, resulting in a continuous reduction and oxidation in the fibre until the desired colour is achieved. The yarn picks up dye differentially, and the result is a subtle inconsistency of colour which is the hallmark of all Zanav fabrics. The final fabric is woven on traditional power looms that are relics from a bygone era.
To match the fabric, we created a special wood finish– Charcoal (Z7) - for this version of the Easy Armchair. The Z7 finish is achieved by hand applying layers of black stain and sealer, followed by burnishing with a steel brush to give the wood a textured finish.
Product Specification
Standard dimensions
H 30.8 / D 33.1 / W 27.8
H 78.0 / D 84.0 / W 70.5
Materials
Teak (Tectona grandis)
Fabric Upholstery
Polyurethane Foam
Pine Wood Inner Frame
Other information
Arm Height -

25

63.5

Seat Height -

16.6

42.0
Download technical sheet

●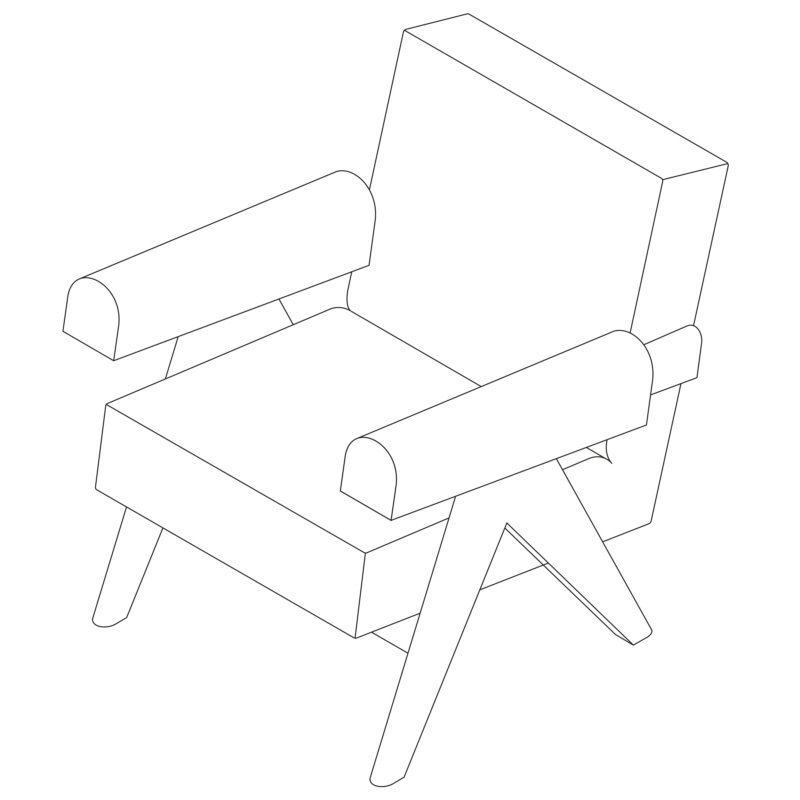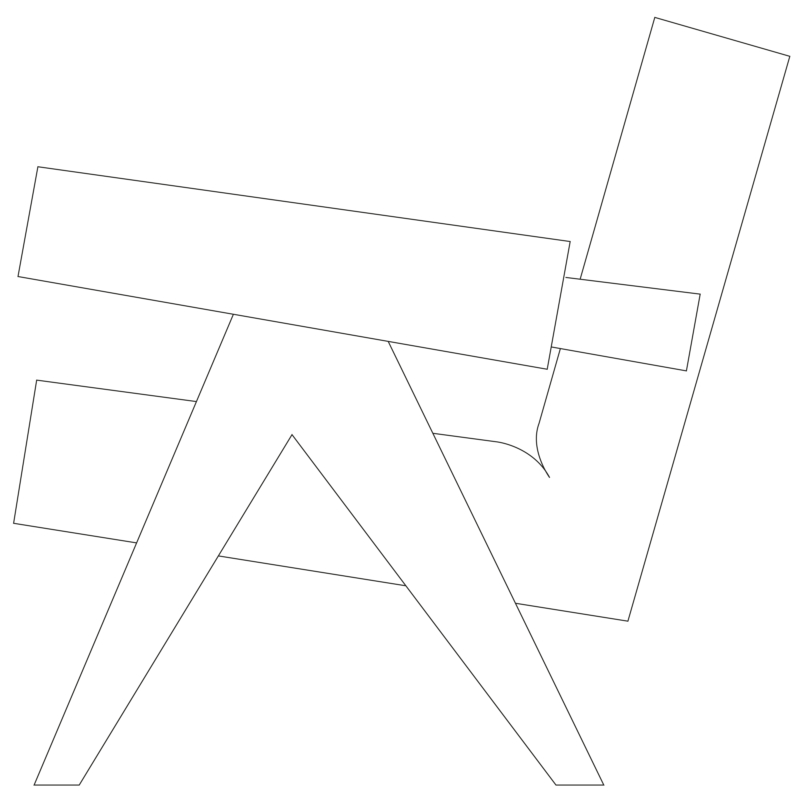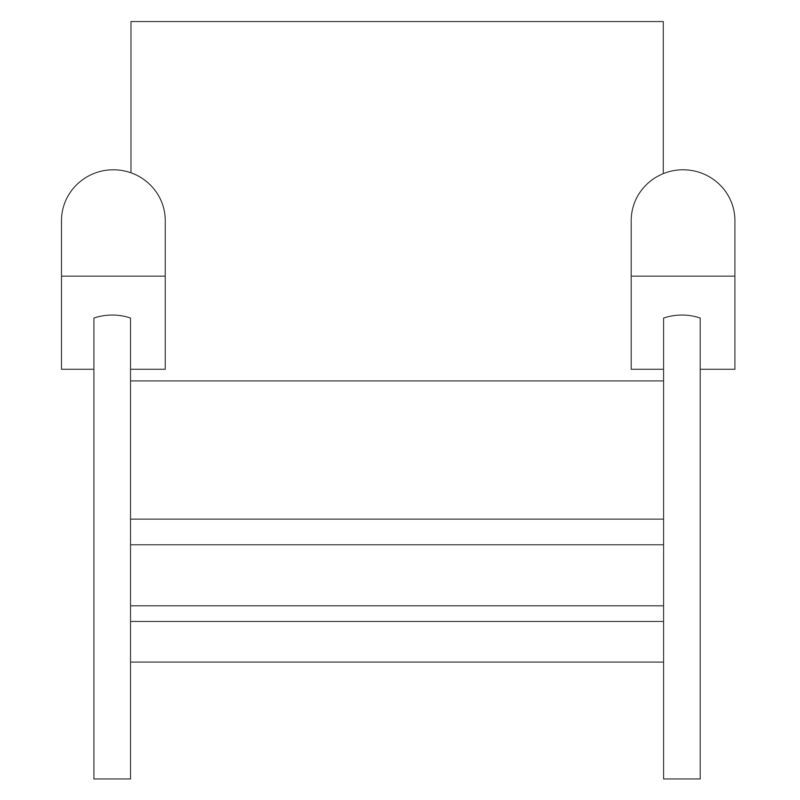 Product Options
The Upholstered Easy Armchair/ Special Edition is available in Zanav Andaman Slate fabric and Z7 Charcoal wood finish.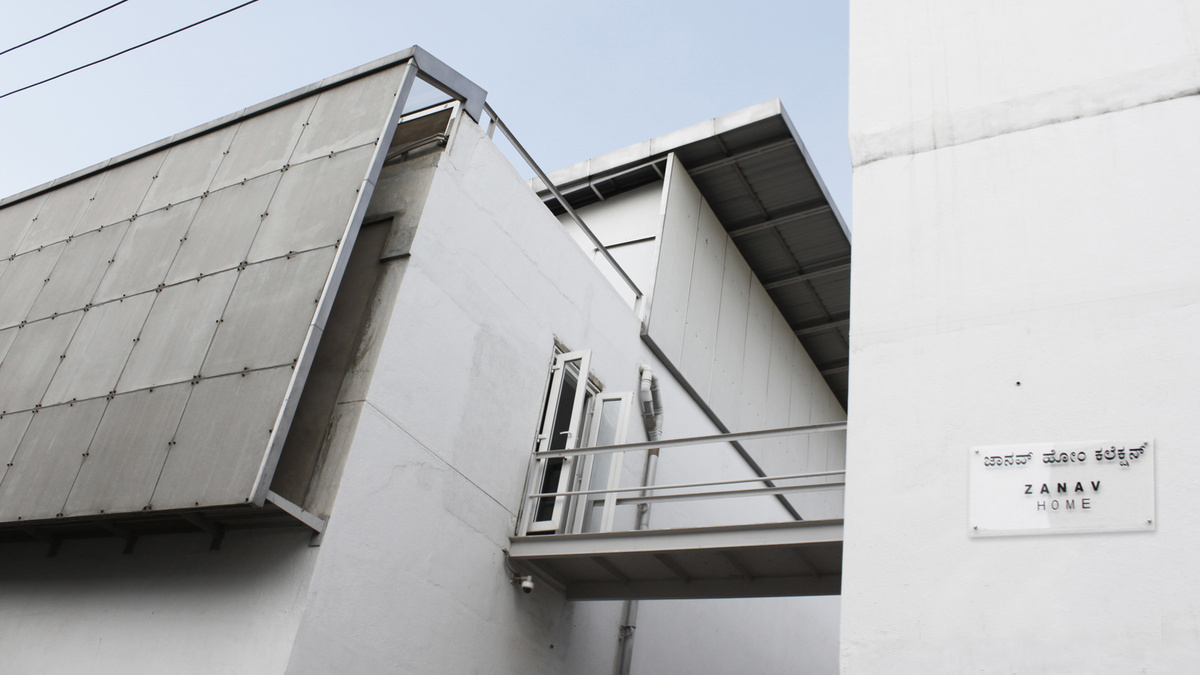 In Conversation With Textile Maker Ravi Khemka: In Search of the Infinite Elegance of Grey
Ravi Khemka established Zanav Home in the early '90s and supplied fabrics to leading international furnishing brands until 2015. Since then he has been chasing after a single colour - grey. Read his intriguing story.
Read Journal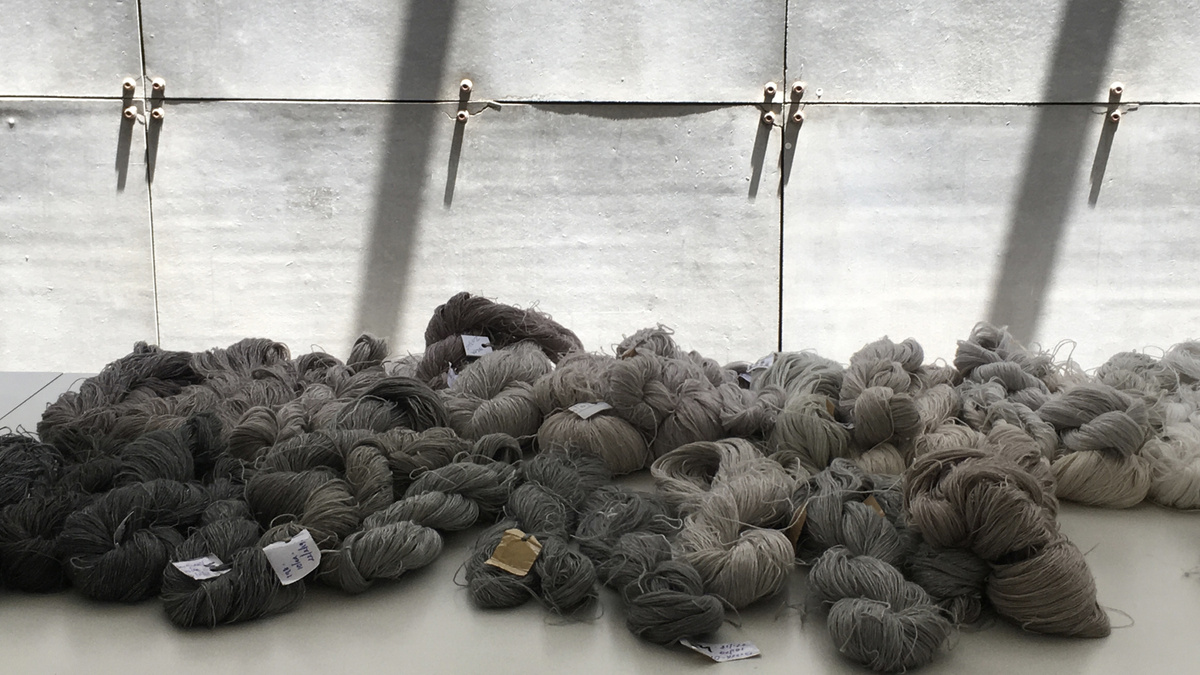 Secrets From the Vat: The Stories We Leave Behind When We Dye
Traditional vat dyeing has long historical roots. At Phantom Hands, we learnt about vat dyeing through our collaboration with textile maker Zanav. This piece presents a historical perspective on vat dyeing and its continued relevance.
Read Journal