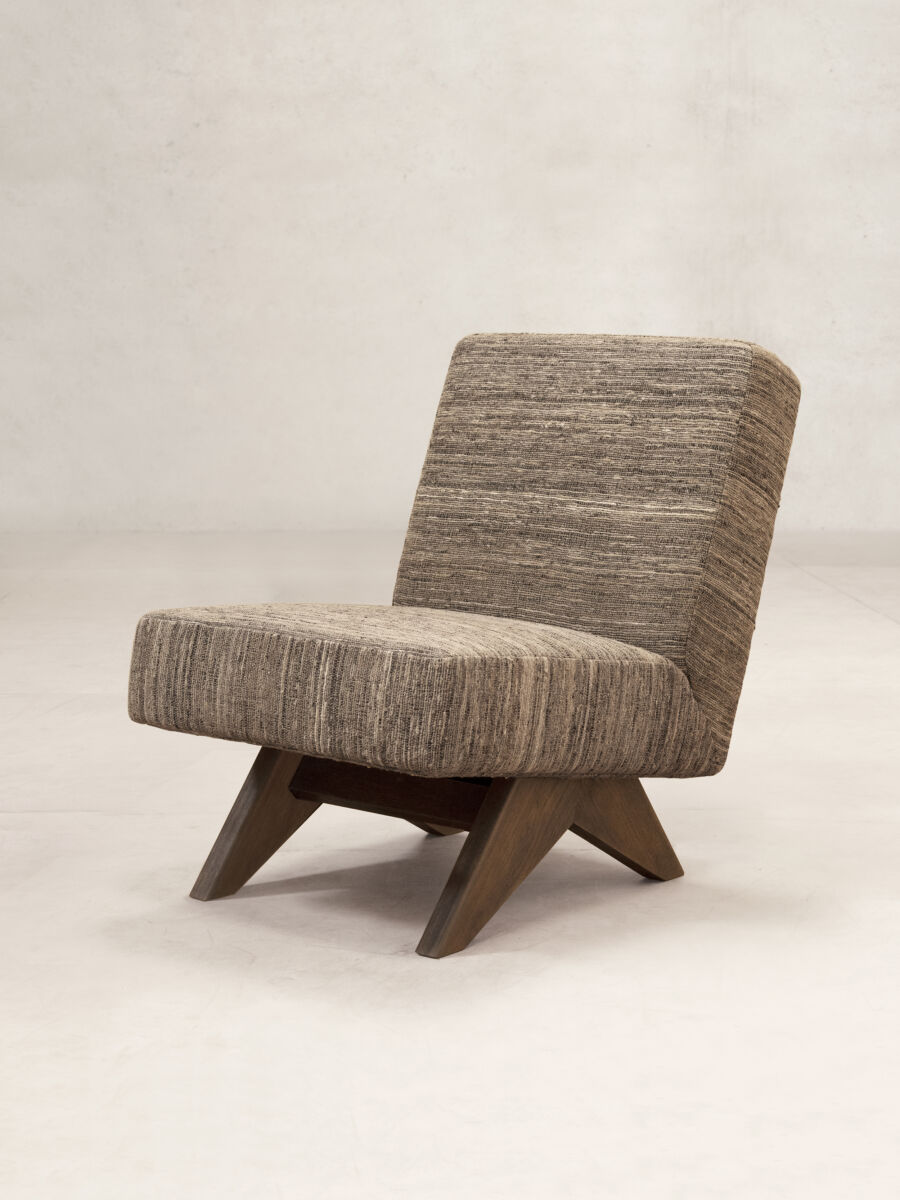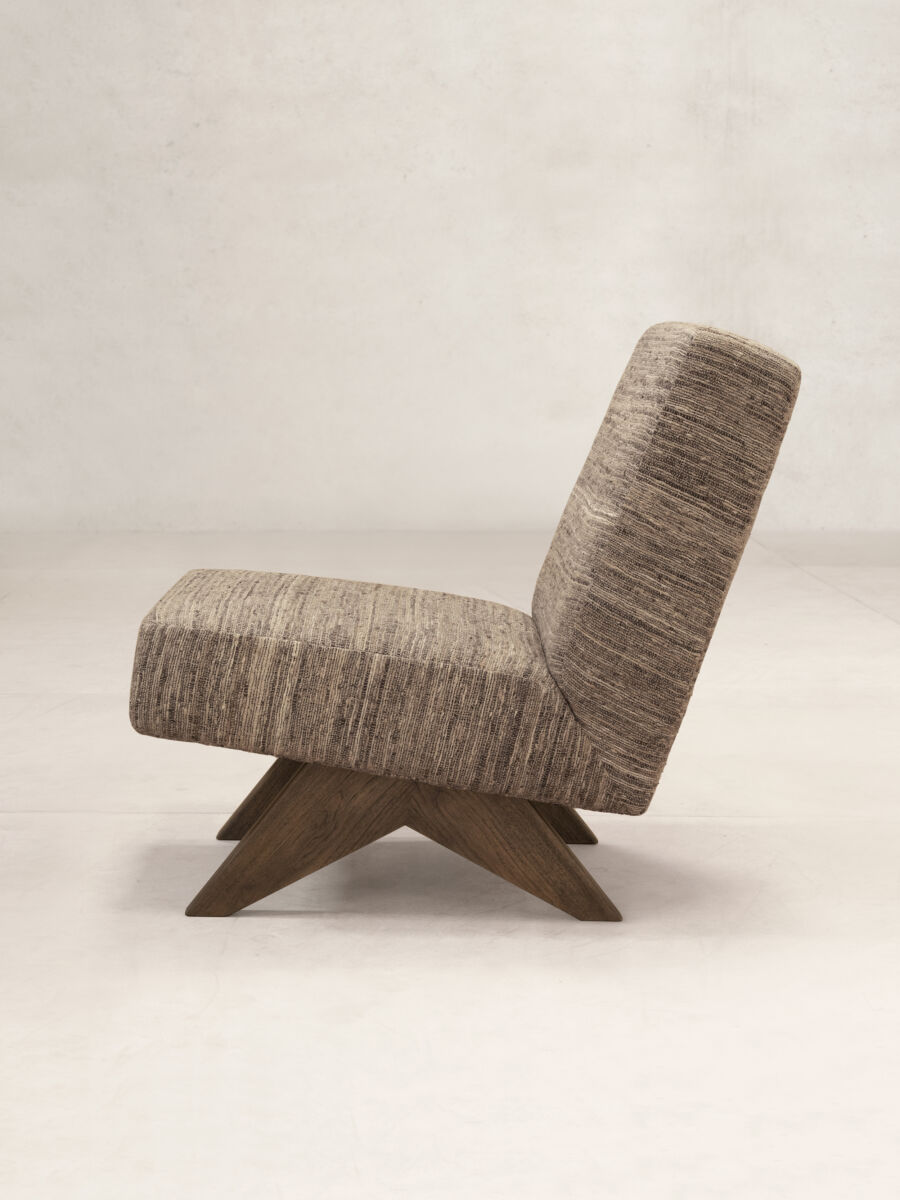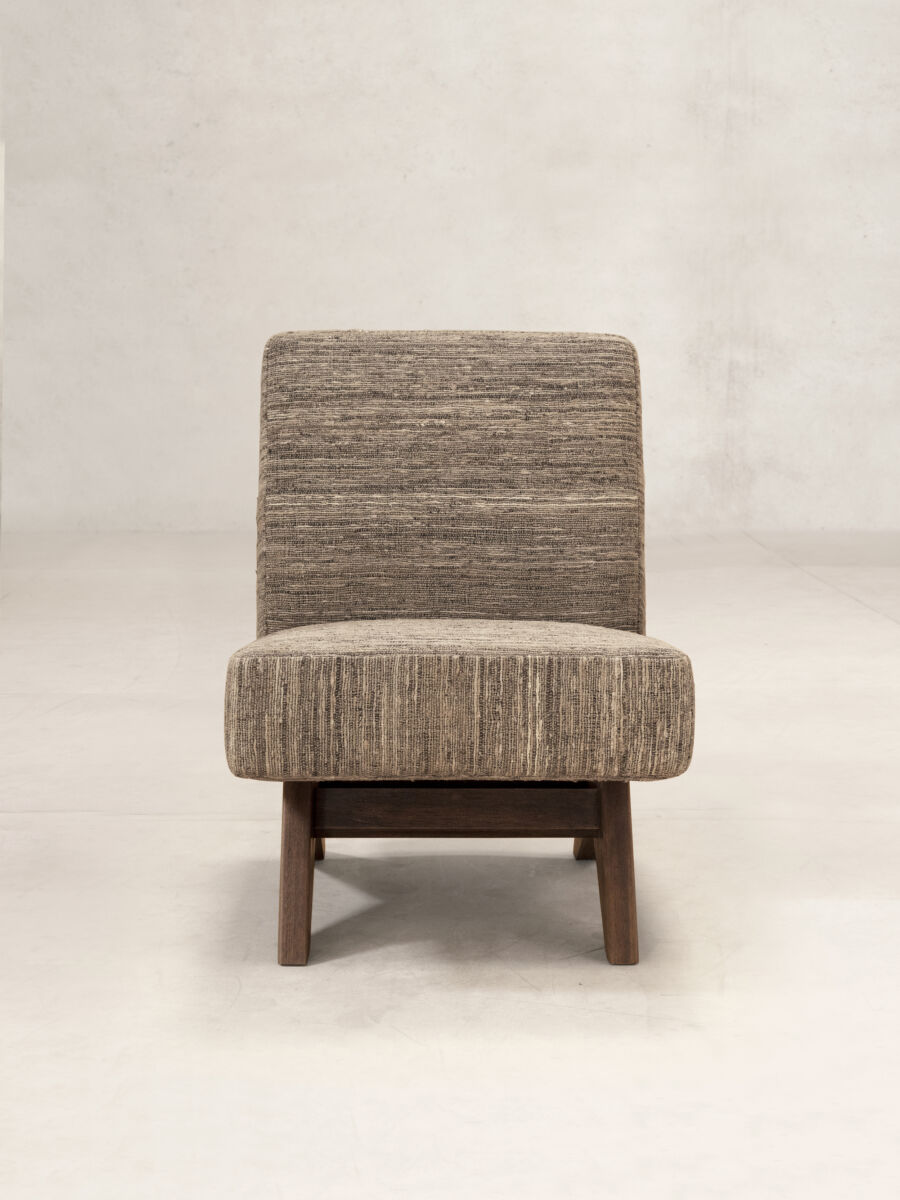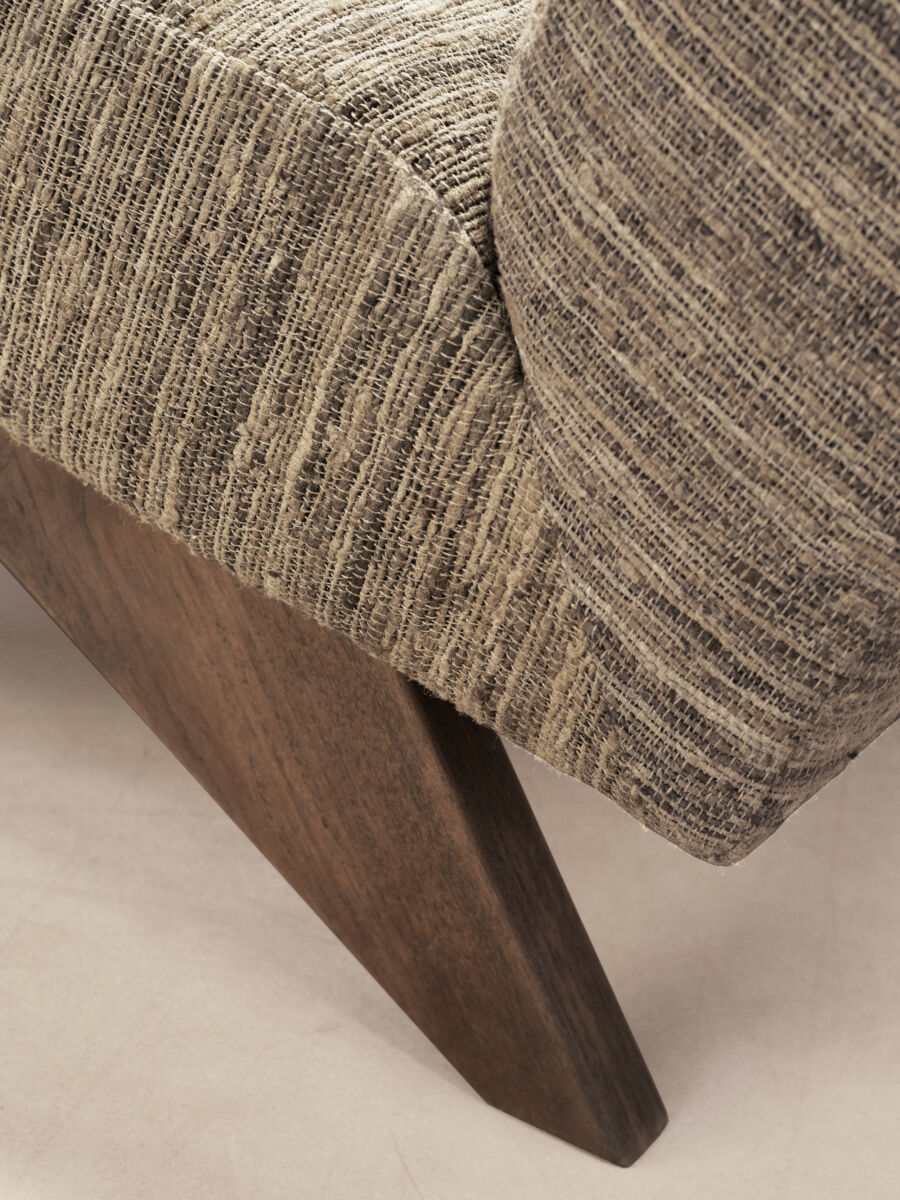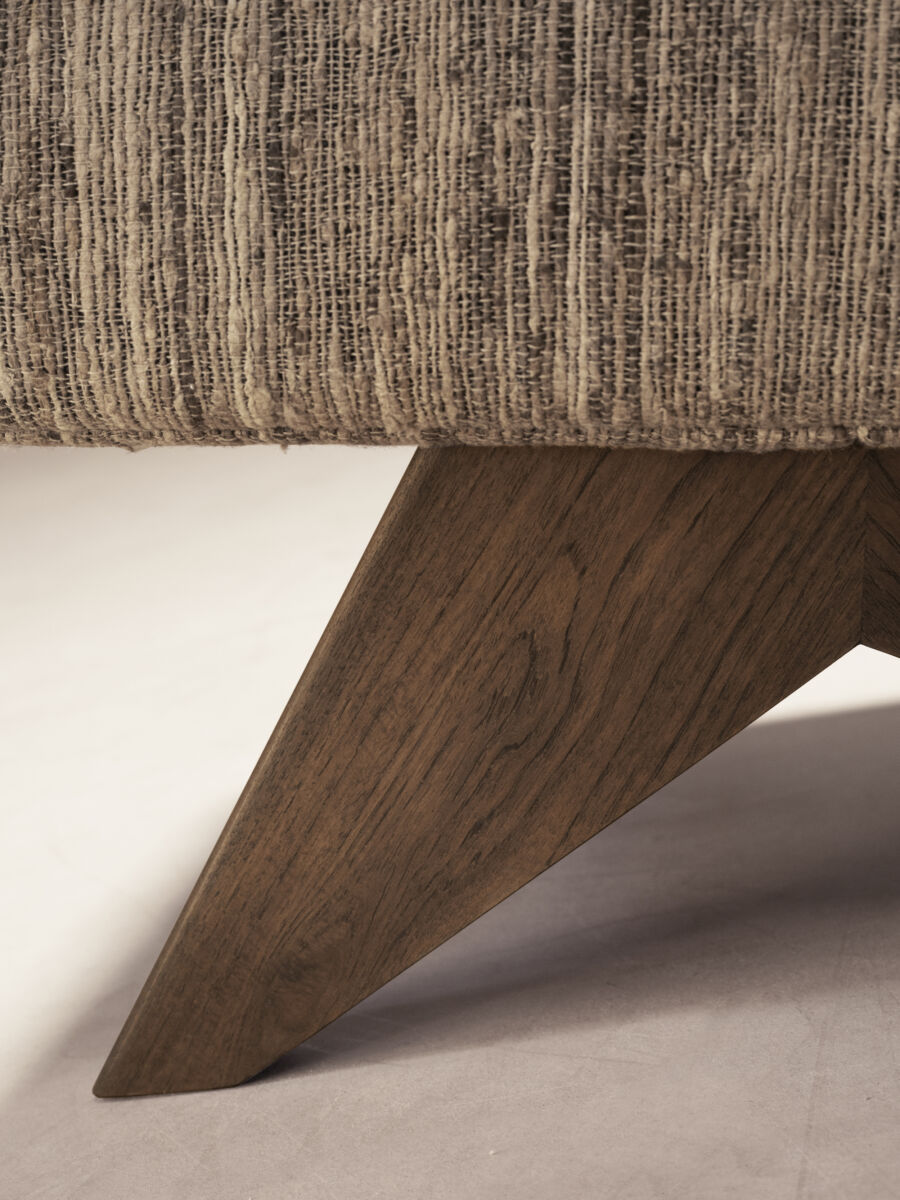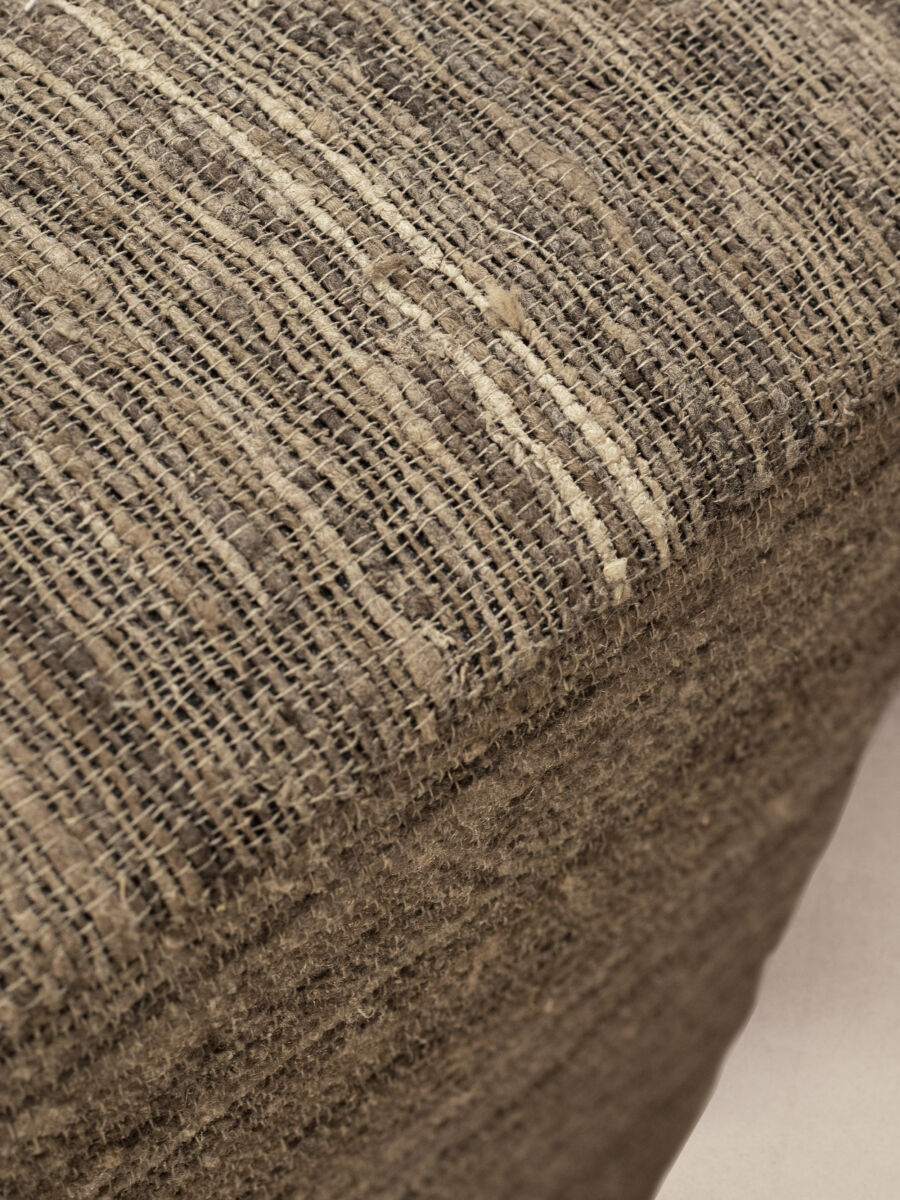 Product Description
This Special Edition of the Upholstered Armless Chair is upholstered in a 'wild silk' fabric called Shekhpura. Shekhpura is a rough, hardy silk fabric made of yarn spun from fibre left over after spinning the finer Tussah and Ghicha, typically used for saris and clothing. All three variants of the silk come from wild silkworms, and not the more commonly available yarn from cultivated silkworms. Being made of commercial textile waste, Shekhpura is a super upcycled fabric. It can only be woven manually, on hand looms.
The Shekhpura fabric used on our chairs has been put through rigorous testing for upholstery usage and is reinforced with a backing layer to give them stability. To match the fabric, we created a special wood finish – Walnut (Z4) for this version of the Armless Chair. The Walnut (Z4) finish is achieved by hand staining the wood with a water based walnut stain and then hand applying a coat of sealer.

Product Specification
Standard dimensions
H 30 / D 33.1 / W 21.9
H 76.0 / D 84.0 / W 55.5
Materials
Teak (Tectona grandis)
Shekhpura 'Wild Silk' Fabric
Polyurethane Foam
Pinewood Inner Frame
Metal Components
Other information
Seat Height -

16

40.5
Download technical sheet

●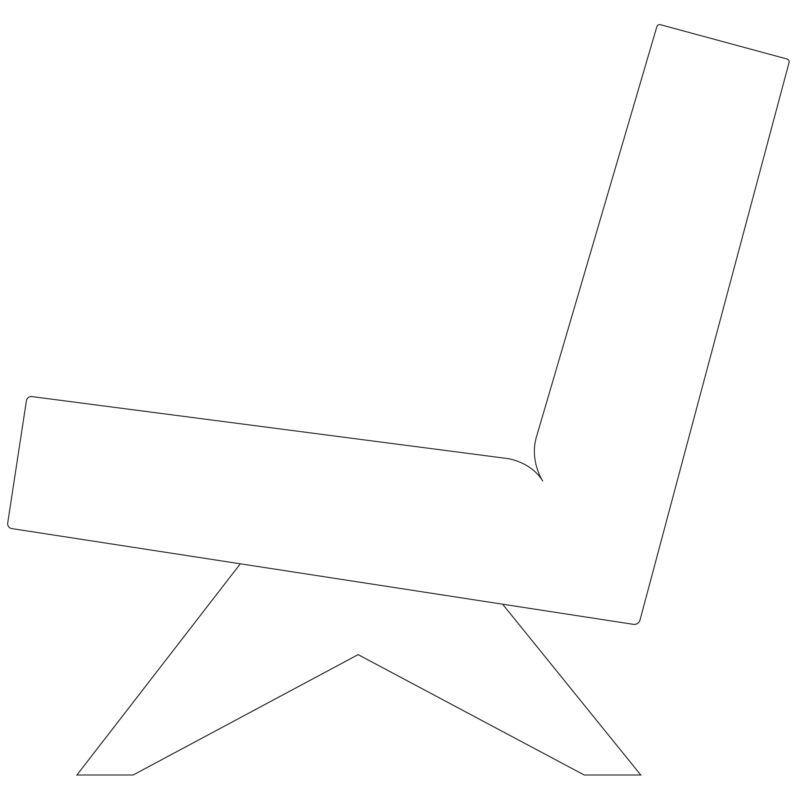 Product Options
The Upholstered Armless Chair / Special Edition in Shekhpura fabric and Z4 Walnut wood finish.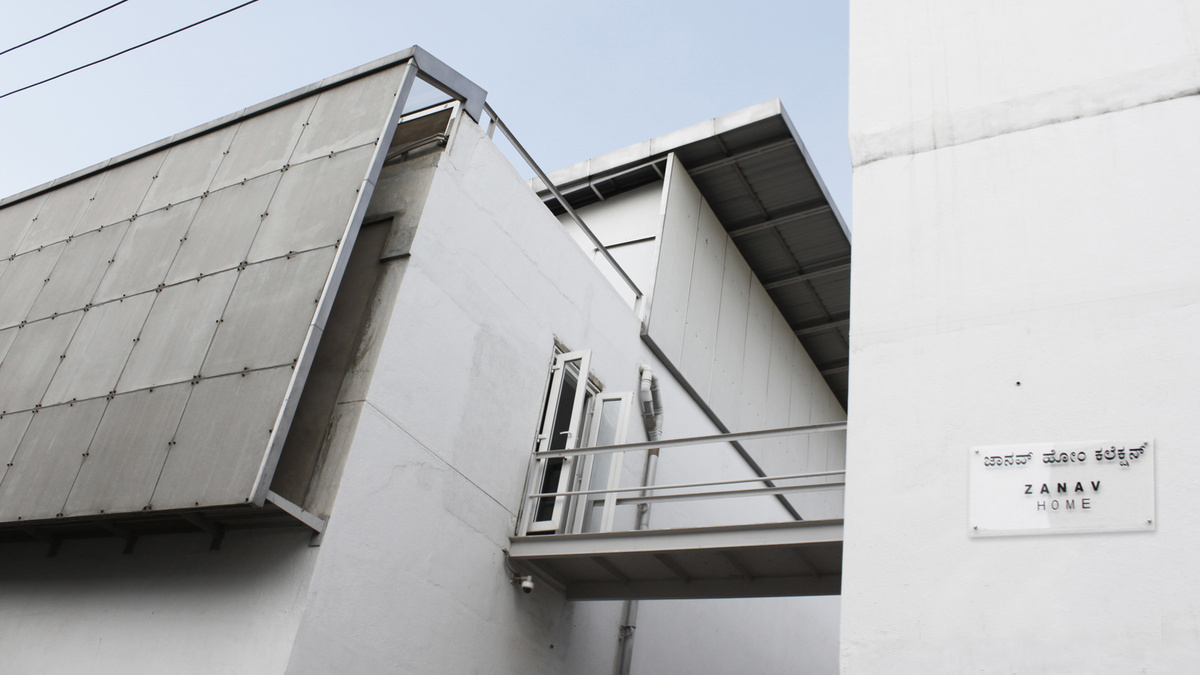 In Conversation With Textile Maker Ravi Khemka: In Search of the Infinite Elegance of Grey
Ravi Khemka established Zanav Home in the early '90s and supplied fabrics to leading international furnishing brands until 2015. Since then he has been chasing after a single colour - grey. Read his intriguing story.
Read Journal