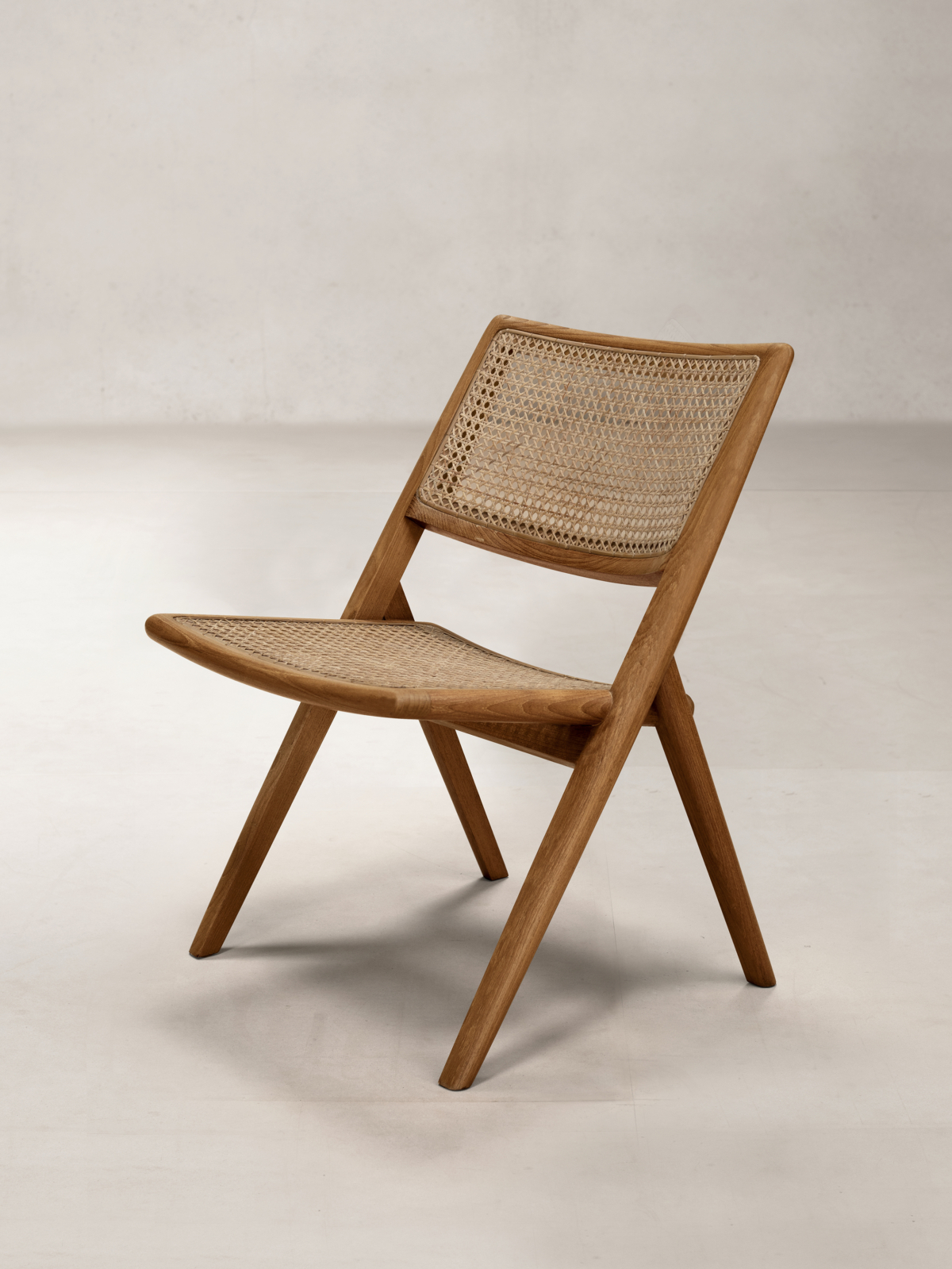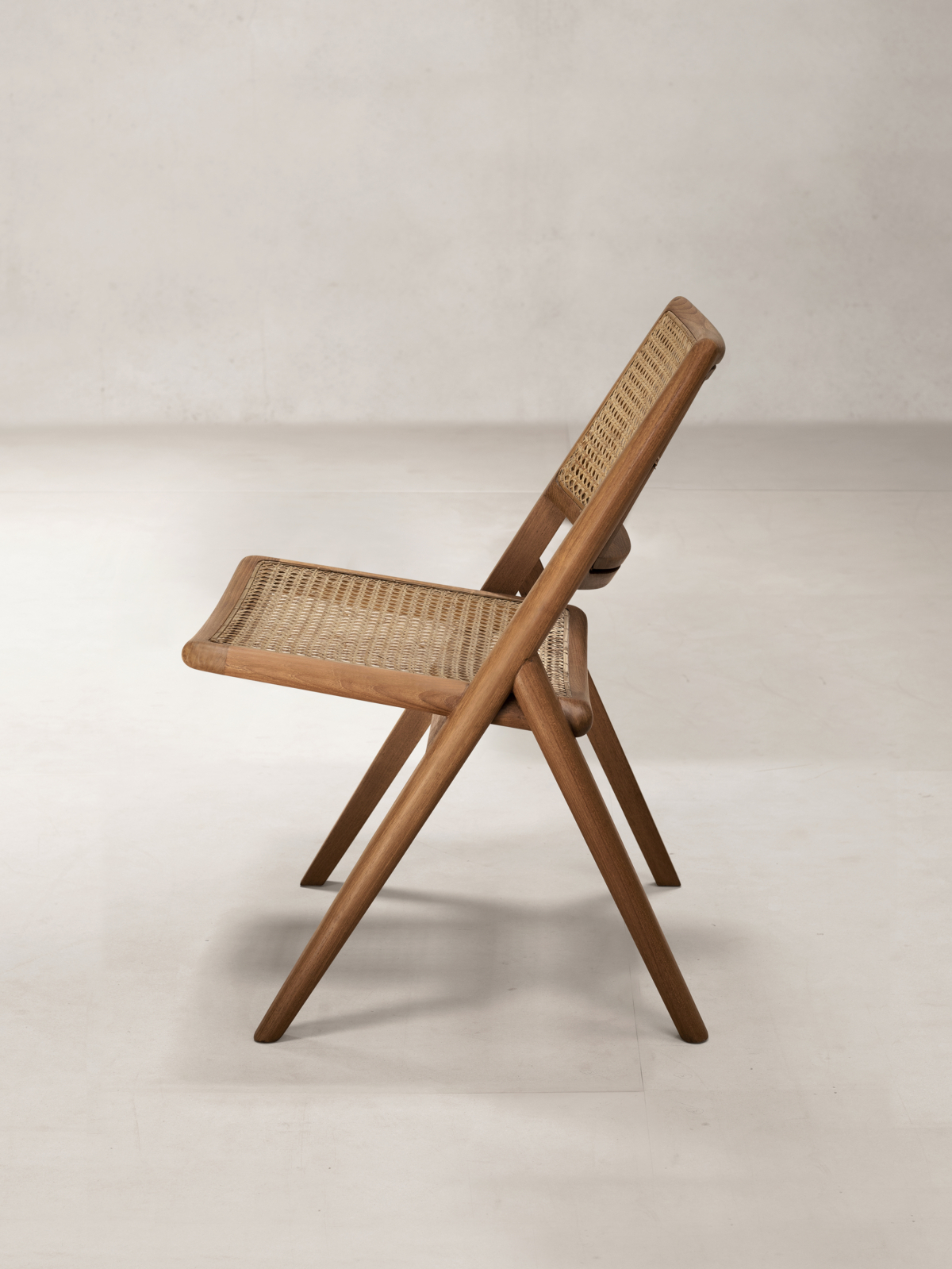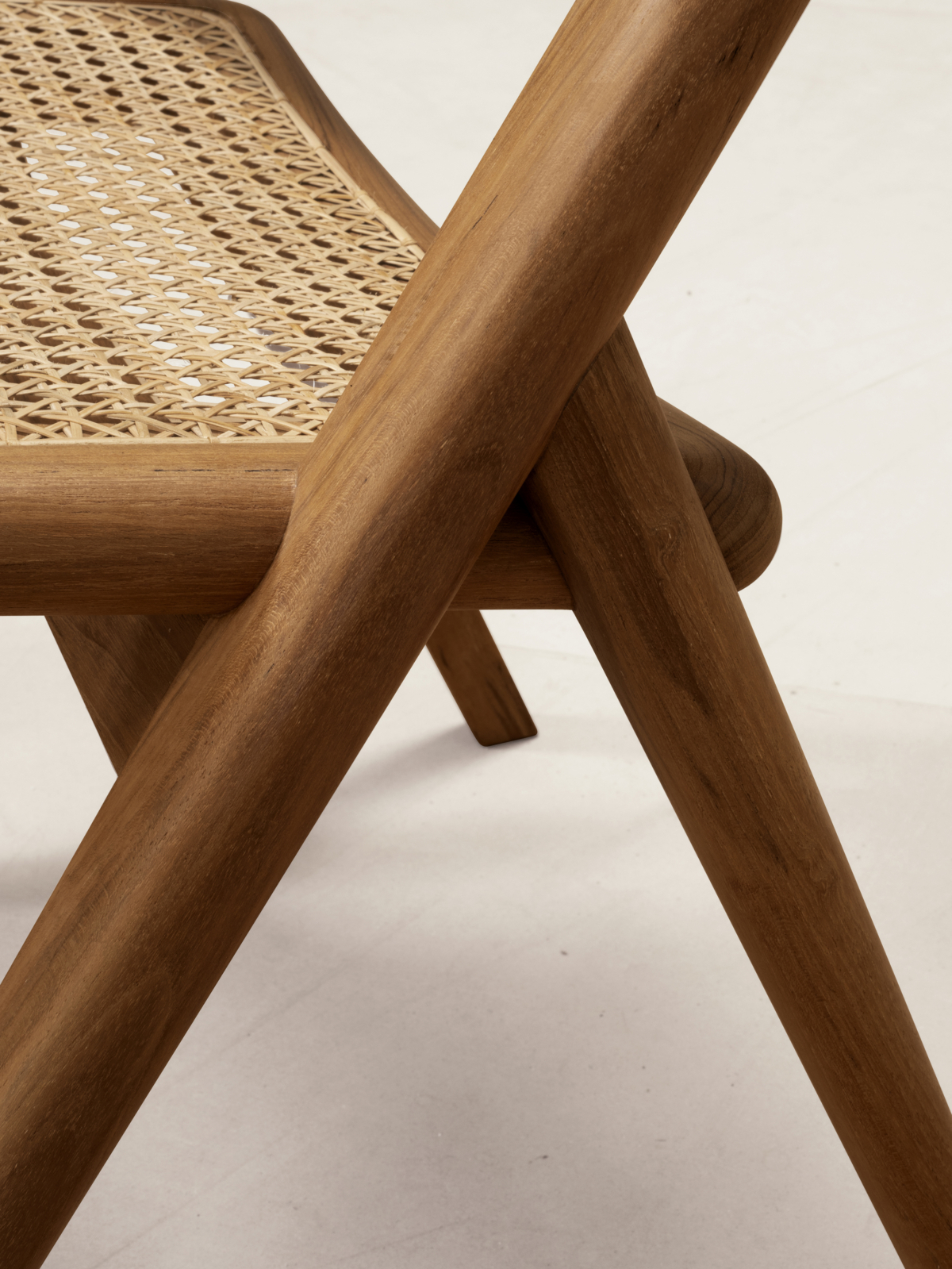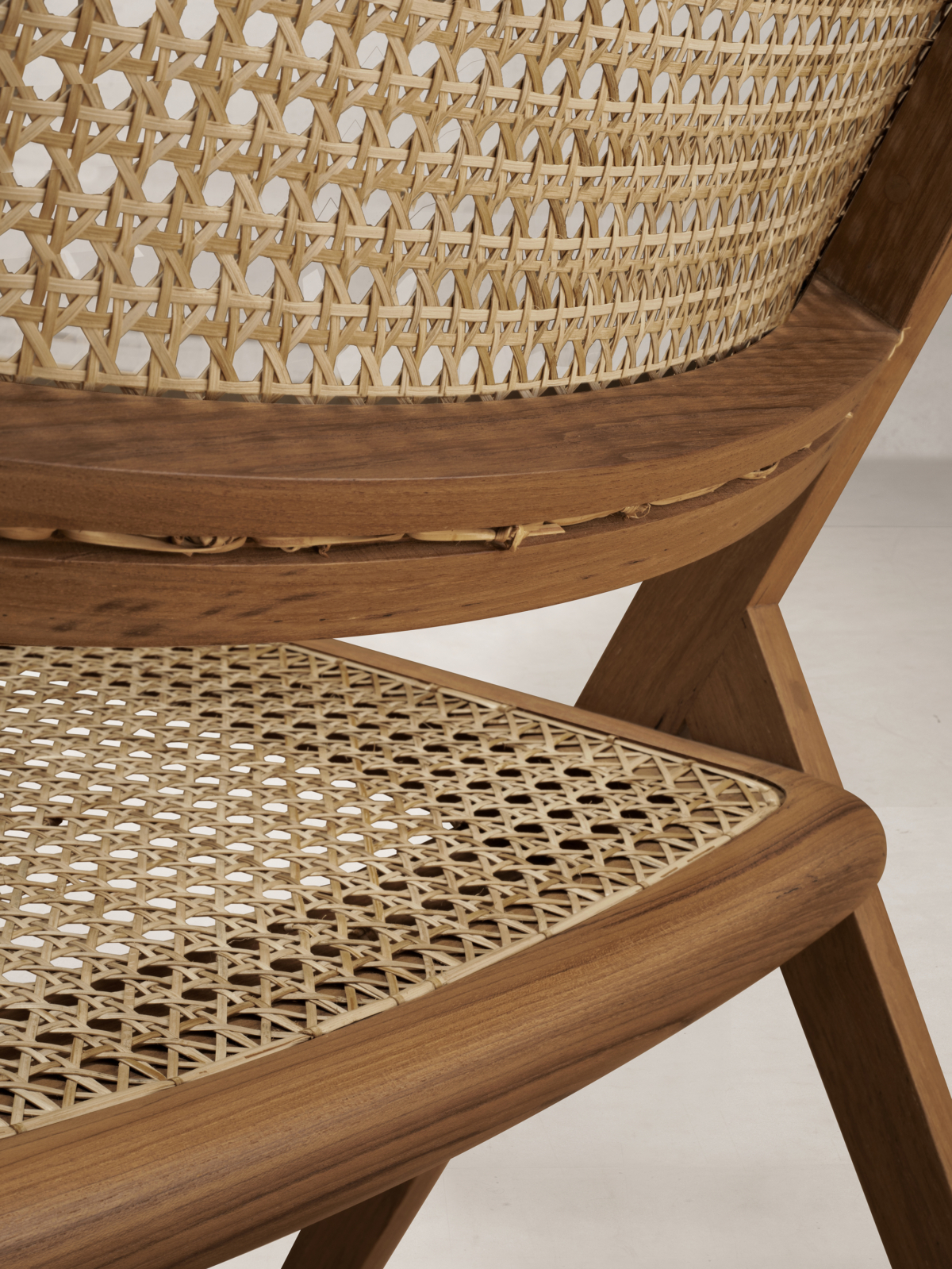 Product Description
The Muṅgāru Gallery Chair (a.k.a Muṅgāru Lounge Chair) is part of the 'contemporary modern' Muṅgāru Collection designed by Milan based furniture designers INODA+SVEJE exclusively for Phantom Hands. The chair is compact, light and comfortable; it can be used as an occasional chair or as a lounger.
The design draws inspiration in equal parts from the modernist legacy of Chandigarh's mid-century furniture, and the level of skill that traditional Indian craft based production offers. The Japanese and Danish design traditions of Kyoko Inoda and Nils Sveje are evident in the designs.

The chair has found traction with Art Galleries around the world as a comfortable and compact viewing chair. It's compact size makes it apt for use in lobbies, waiting rooms and retail spaces.
Product Specification
Standard dimensions
H 28.8 / D 22.5 / W 21.1
H 73.0 / D 57.0 / W 53.5
Materials
Teak (Tectona grandis)
Natural Cane
Other information
Seat Height -

16.6

42.0
Download technical sheet

●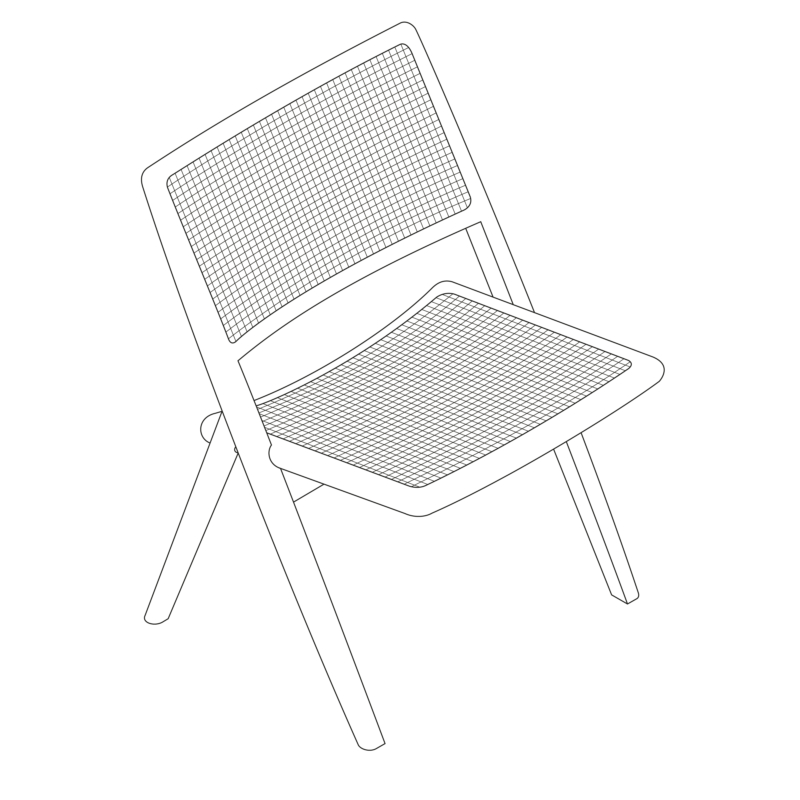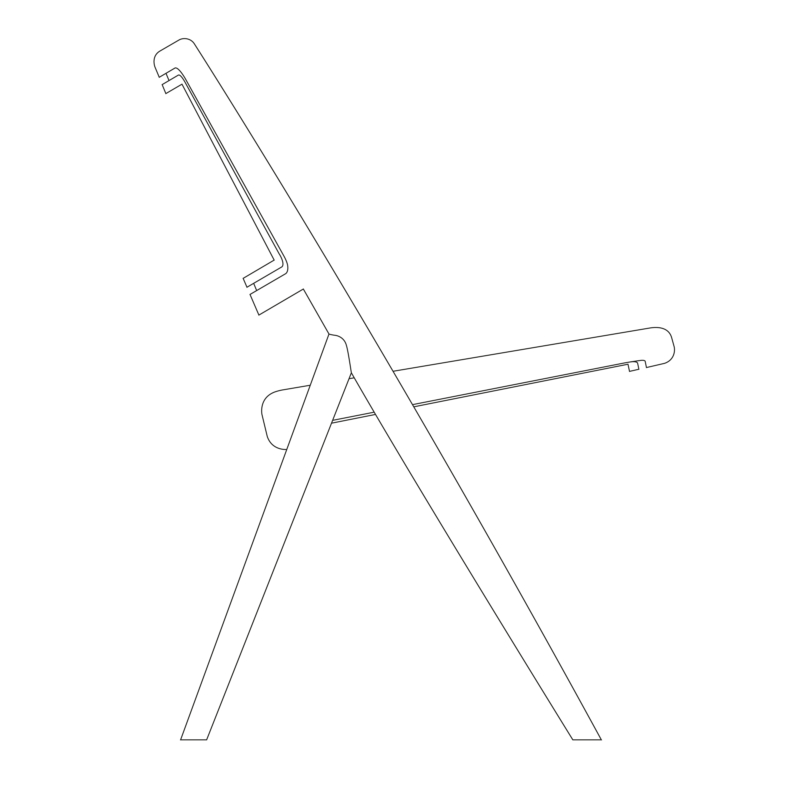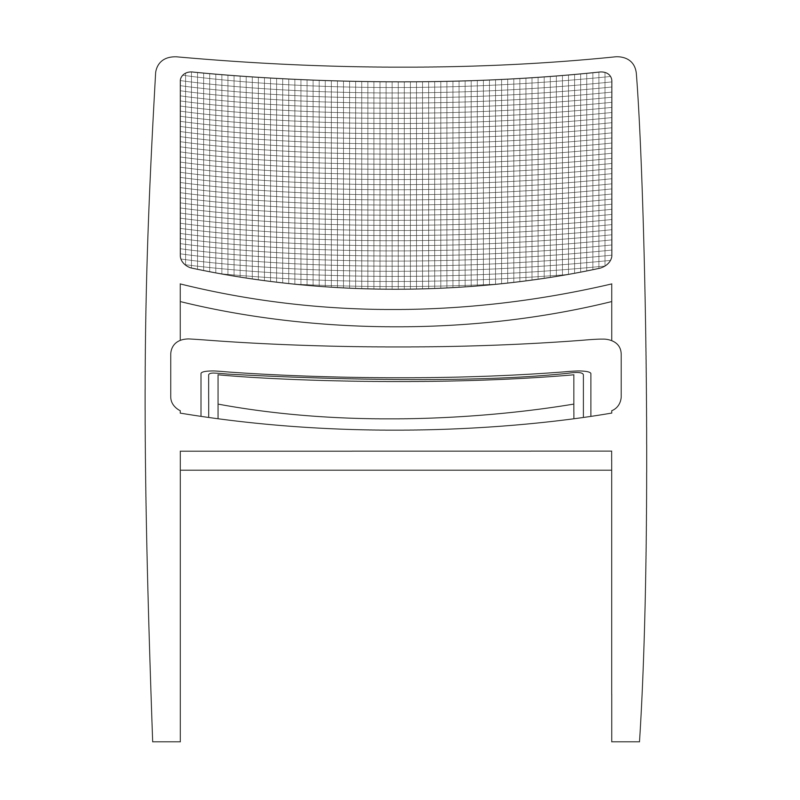 Product Options
We offer this product in a choice of Natural Teak or Dark Stain wood finish. For Natural Teak finish, the wood is sanded to smoothness and transparent wood polish and sealer are applied with a soft cloth to bring out the natural golden brown colour of teak. For Dark Stain, a coat of teak stain is hand applied to give the wood a darker, deeper shade.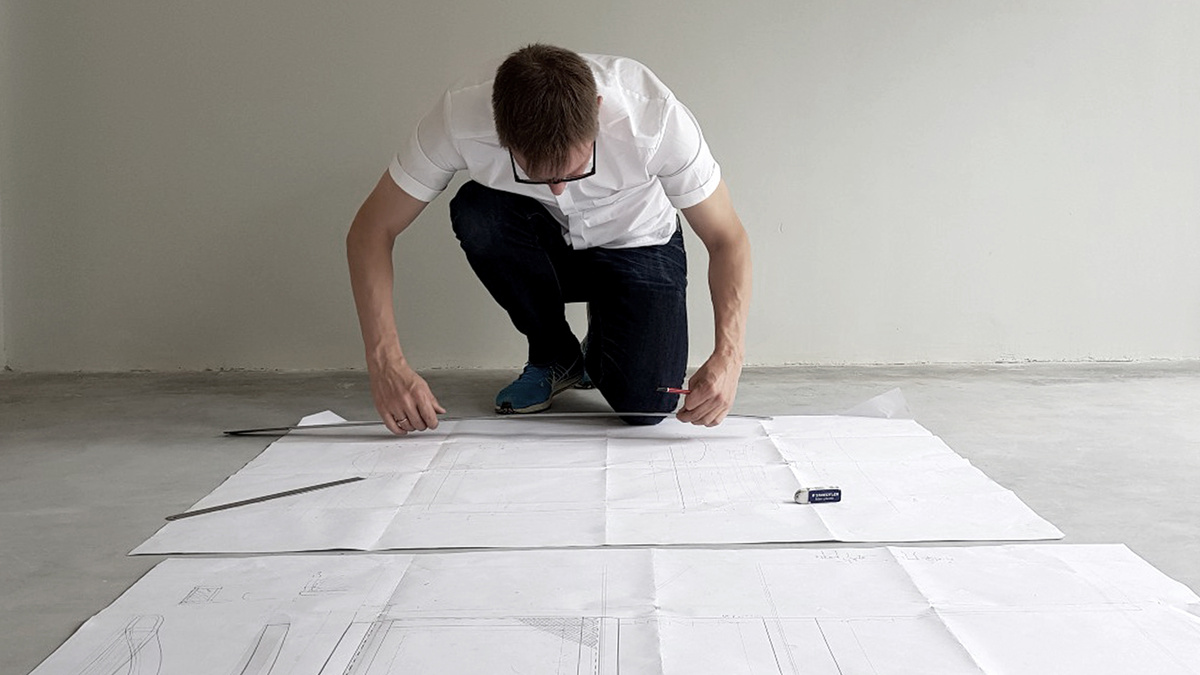 Behind the Scenes of the Mungāru Gallery Chair Designed by INODA+SVEJE
A journal on the making of the Muṅgāru Gallery Chair and the process that went into Phantom Hands' first collaborative project with designers INODA+SVEJE.
Read Journal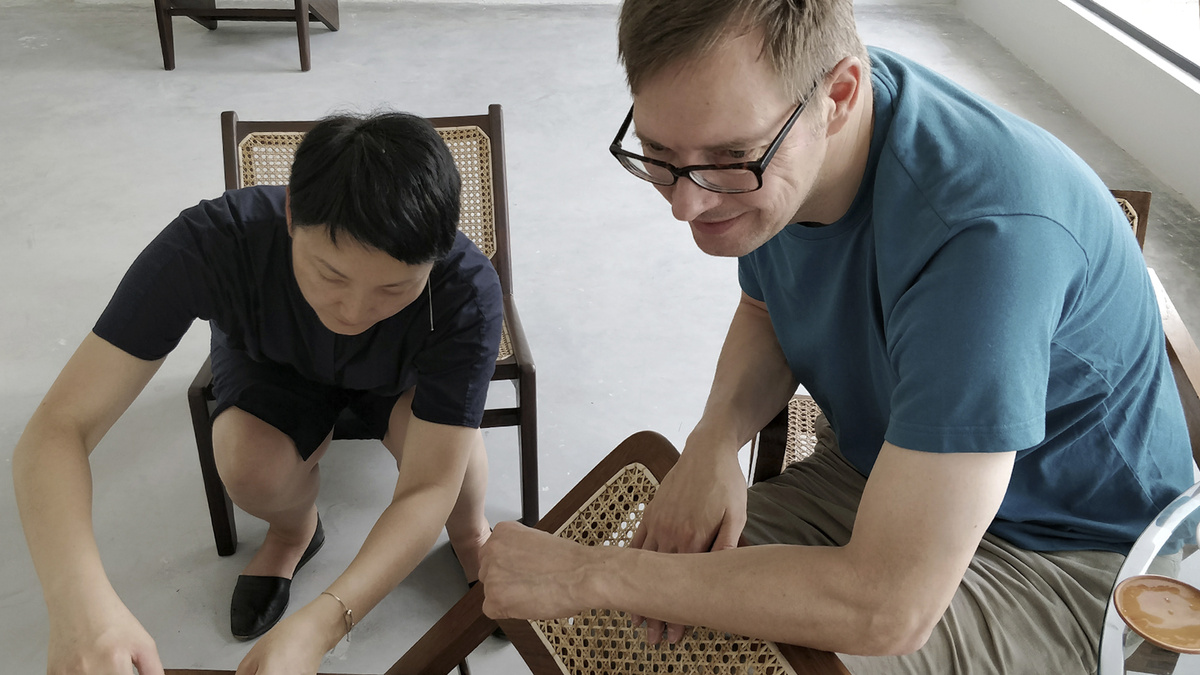 In Conversation With Design Studio INODA+SVEJE: Designing Without Straight Lines
Milan-based design duo Kyoko Inoda and Nils Sveje have spent the last two decades working with artisanal products alongside nanotechnology and mechatronics. They are also one of Phantom Hands' design collaborators.
Read Journal