Nicholas Chandor's Five Point Guide to Buying Antique and Re-edited Furniture
Concept and interior designer Nicholas Chandor has bought his share of furniture over his illustrious three-decade-long career. Having started as an antiques dealer he gravitates towards the old.
But in the course of designing more than 200 retail stores, private residences, boutique hotels and restaurants across London, Seoul, New York, Beijing, Tokyo, and Guam, he has had his brush with the new.
Here is a list of rules he tries to abide by, when buying furniture.
1. RESEARCH BEYOND THE ONLINE SPACE.
The internet has shrunk our imagination. We tend to assume that the large amount of material it makes available to us encourages a variety of ideas. But if you really pay attention you will notice that we are all looking at the same things over and over again. What we see affects our choices, which is why our homes have all started looking quite similar.
Being an antiques guy, I strongly suggest visiting stores and auction houses to look at furniture before making your purchase. There is such a large variety of old things out there that aren't deemed fashionable or trendy yet. They are all waiting for you to find them and often they will cost a fraction of their savvier counterparts.
2. CONSIDER PRACTICALITIES.
Before you acquire a new piece of furniture ask yourself,

1. What do I need it for?
2. Where will it go?
3. What will it sit next to?
Presumably, if you want a chair, you need it for sitting. But will you be sitting on it while at your desk or will you be lounging on it while watching television? Will you be using it everyday or rarely?
Your needs should determine your purchase. Say your chair is to go next to your desk, think about space and proportion. How much room will it have? What size, style and colour would it need to be to fit into its designated space?
3. MAKE SURE YOU LIKE IT.
Pick something that fits your practical concerns, but make sure you like it. It doesn't matter if it is unfashionable, what matters is your will to want to live with it. I have a beautiful 400-year-old wooden chair in my studio which I love and use all the time. It is not something that many will be drawn to because it is old-fashioned and nobody buys chairs like it anymore. But I love it and it works for me, so it is perfectly in place.
4. KNOW WHEN TO PICK SOMETHING OLD AND WHEN TO OPT FOR THE NEW.
I always advise my clients to buy antiques. A 400-year-old chair brings more than just another seating option to your home. It brings with it the memory of the time it belonged to, the many people who sat on it over the years, the lives they lived, the clothes they wore.
But there is no denying that heritage furniture can be, and often is, very expensive. There can also be considerable difficulty ascertaining authenticity and provenance, which is why knockoffs litter the market.
For this reason, I often advise my clients to consider re-editions instead. Not only are they affordable, being newly-produced, they are often sturdier and more sustainable. There is also the added advantage of being able to buy as many pieces of the re-edited furniture that you like, something that you can't do with vintage or antique items. This seems a trifle but is very useful when you are looking to buy dining chairs, for instance.
Although I love working with antiques, I avoid making my spaces too historical. Typically, I will mix up the old with the new, the antiques with re-editions. What I think works best, especially in private residences, is to be mindful about where to put the old furniture and the new.
Over the years, I have come to appreciate that newly designed furniture or re-editions work well in areas that get heavy use. Older pieces, being more delicate, work better in the decorative areas that get used less.
I always prefer buying newly produced dining chairs or sofas. For more atmospheric pieces, wall lights, mirrors, small trinkets, art, I will stick to vintage or antique objects.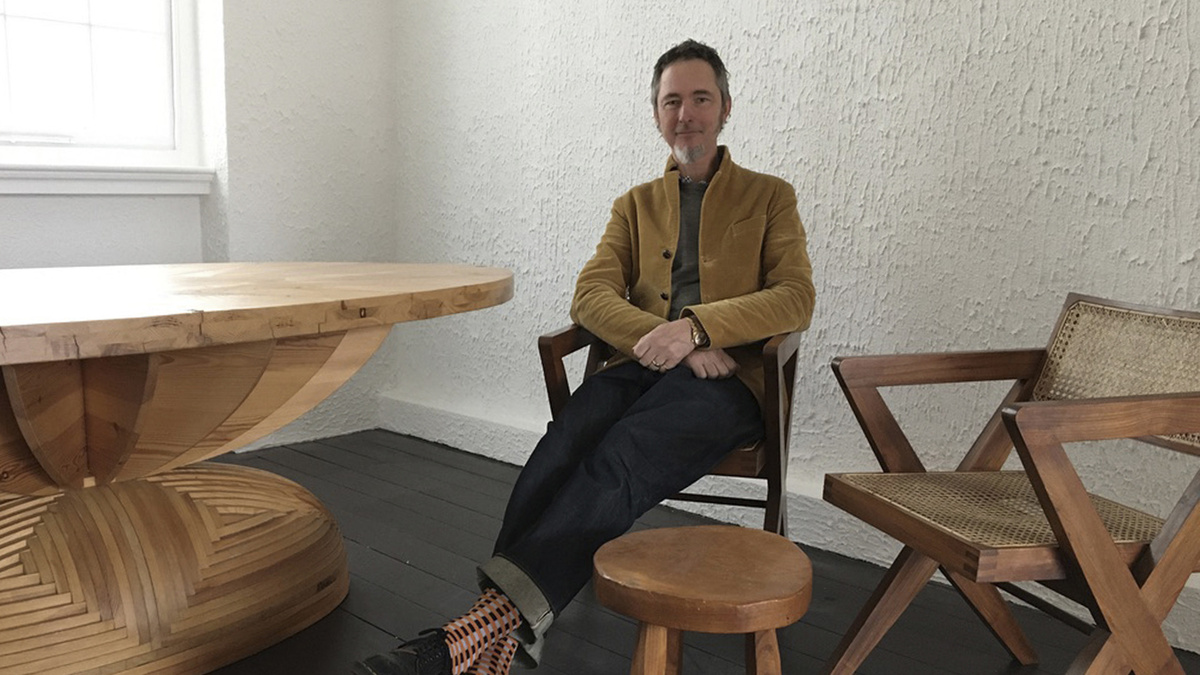 In Conversation With Concept Designer Nicholas Chandor: Thinking up Space
Nicholas Chandor makes spaces interesting. Over his three decade long career as a Concept Designer based in West End London, furniture acquisition has remained central to his multidimensional practice.
Read Journal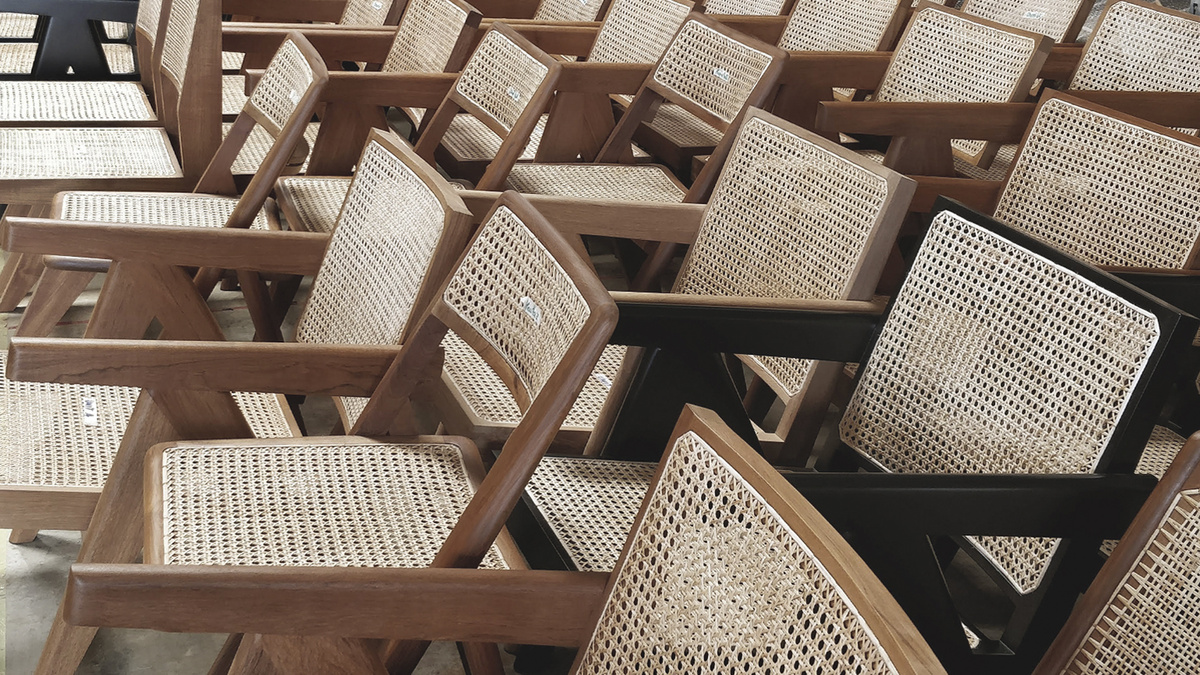 Reiteration as Making: Tales of Star Chairs Remade
A re-edition is a reissued design, manufactured after a period of time. Here is a look at four famous chairs that have continued to be reissued since their first iteration in the early- to mid-20th century.
Read Journal